There are plenty of music festivals taking place in Romania each year and I am sure that the best ones that I'm sharing below will really make you happy.
Even better, the quality of the most important Romanian music festivals has increased year over year, and I am sure that they will get better and better.
Many of these festivals started very small several years ago, but grew quickly, becoming amazing attractions and crowd magnets over time.
Some are starting to be known in Europe also, drawing in a diverse crowd and I am sure this trend will continue.
I'm going to cover the best music festivals in Romania below, but if you just want to take a quick look at the list, here it is. These are the absolute best music fests taking place in 2023, in Romania:
Untold Music Festival
Neversea
Electric Castle
Saga Fest
SummerWell
ArtMania Festival
VIBE Festival
There are several other smaller ones scattered throughout the country, but these are by far the best. Most are taking place during the summer, so if you plan your dates right, you can even go to at least a couple during your stay.
Now let's get a bit more in depth and find out everything about Romania's best music festivals below. I will share the location, dates, artists (if any have been announced) and everything else that I consider useful.
Best Romanian Music Festivals
I will list the events below ranked from top to bottom, based on my personal opinion. The truth is that even the last one that I'm listing is a great fest!
Untold Music Festival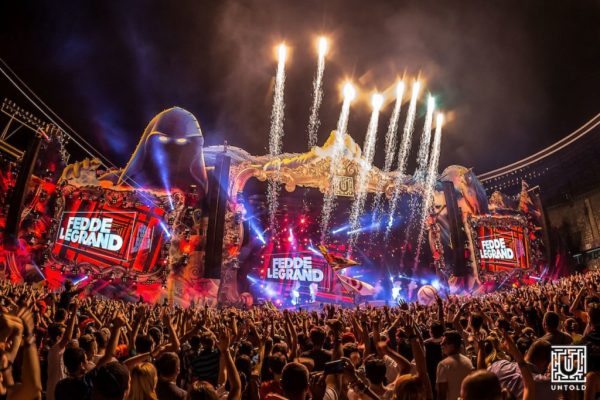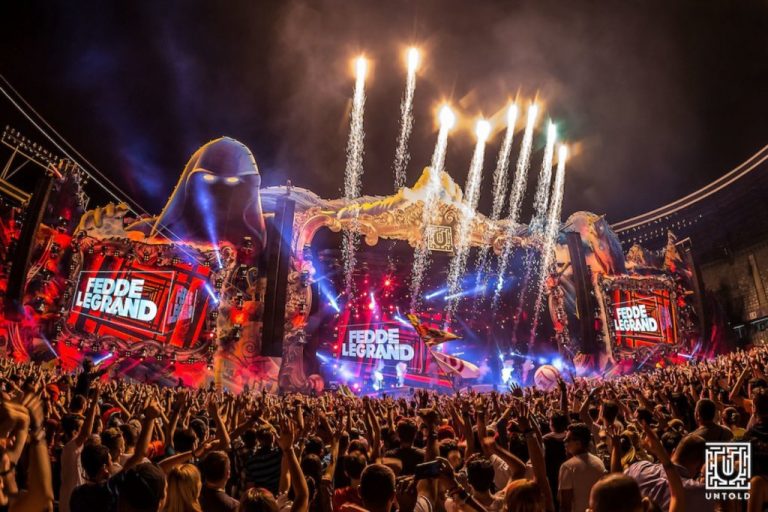 Started in 2014, Untold grew insanely and became Romania's top electronic music festival and one of the biggest and best festivals in this part of Europe.
Taking place in Cluj Napoca, sometime in August, when the weather is perfect for spending time outside, the Untold music festival brings on stage important names from the electronic music world.
Dates: In 2023, the Untold festival will take place between 3-6 August.
In 2023, expect a line-up of hundreds of DJs and artists, including Imagine Dragons, David Guetta, Armin van Buuren, Martin Garrix, KSHMR, Salvatore Ganacci, Alesso and many more.
Expect large crowds (around 300,000 for each of the previous editions) and tons of fun. This is definitely one of the must go places if you're into music festivals!
You can find out more about the Untold music festival in Romania on their official website.
Neversea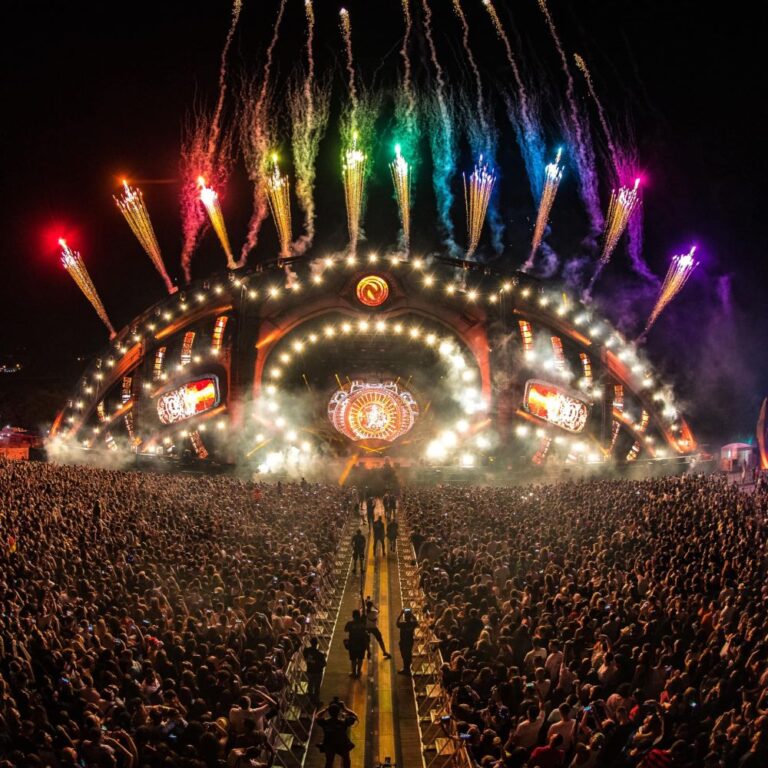 During the summer, one of the biggest and best unique music festivals in Romania takes place in Constanta, right on the beach. It brings a diverse line-up of artists, with different stages catering to different styles.
Therefore, we will have a main stage where the most important artists (international and local) will perform, but also a hip hop / urban stage and an electronic one.
Usually taking place in July, the Neversea fest grew tremendously over the years, also thanks to the fact that it takes place in the heart of the summer season.
I wrote an in-depth article sharing the Neversea line-up and schedule here – make sure to check it out.
Dates: The Neversea fest takes place between 6-9 July in 2023.
Among the artists you will be able to listen to this year, we have Lil Uzi Vert, J Balvin, Alok, Steve Aoki, Don Diablo, and many more – including some of the top Romanian acts at the moment.
You can get all the details about this festival on its official page.
Electric Castle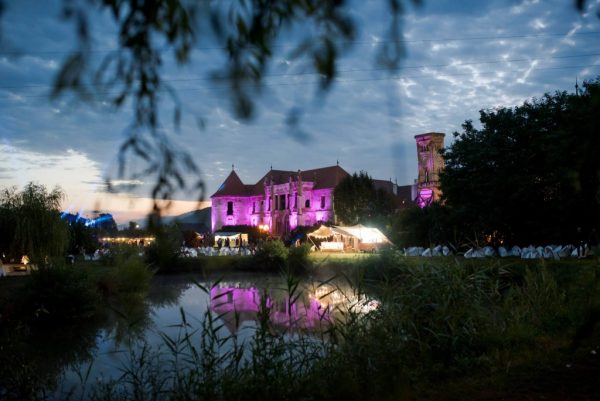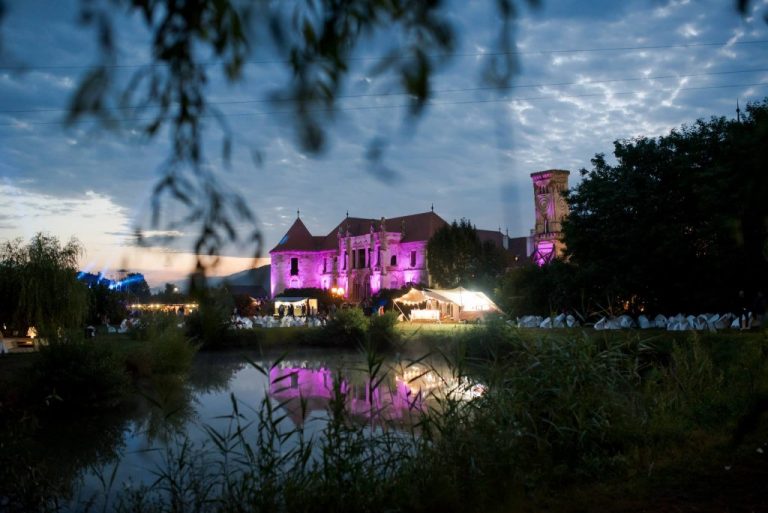 Many people consider Electric Castle as the best music festival in Romania and I have a really good opinion about it as well.
Just like the Untold fest above, it takes place close to Cluj Napoca. But this time, close to a Baroque castle, hence its name.
Mixing multiple genres (including rock, indie, hip hop, electronic and reggae), this festival is extremely popular in Romania and Europe, managing to bring together over 100,000 people to celebrate and enjoy great music.
It usually takes place sometime in June, so the weather is great, while the artists performing are usually top notch.
Dates: In 2023, the Electric Castle festival will take place between 19-23 July.
This year, some of the artists performing on stage are Macklemore, The Chemical Brothers, Iggy Pop, George Ezra, Pendulum and many more.
You will also have a chance to listen to many Romanian acts and you might even find yourself dancing near a Romanian celebrity – as many have joined the crowds to enjoy the Electric Castle music festival in the past years.
If you want to find out more about this festival, you can do so on its official website.
SAGA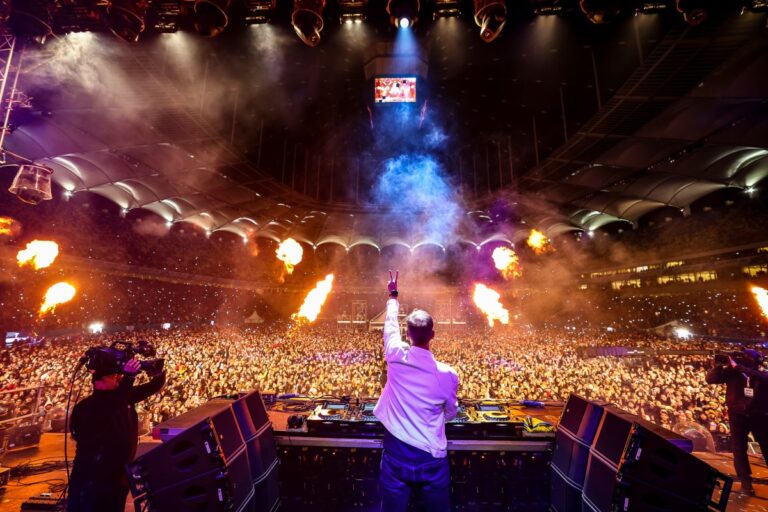 A very young music festival in Romania (having debuted – surprisingly, I would say, in 2021), SAGA will definitely become one of the biggest and best in the country.
It takes place in Bucharest, in early June usually. In 2023, the SAGA fest takes place between 23-25 June on the Romaero Airport in Bucharest, being moved from the National Arena stadium where it took place last year.
Despite its young age, the festival brings together some big names in the music industry, as well as large crowds.
This year, for example, you can see the following artists performing (among many other): Wiz Khalifa, Lil Nas X, Skirllex, Alan Walker, Elley Duhe and many more as there are over 100 artists performing.
There's also a stage dedicated to local talent, as well as one for more underground artist.
You can find all the official data about this new music fest on its official website.
Summer Well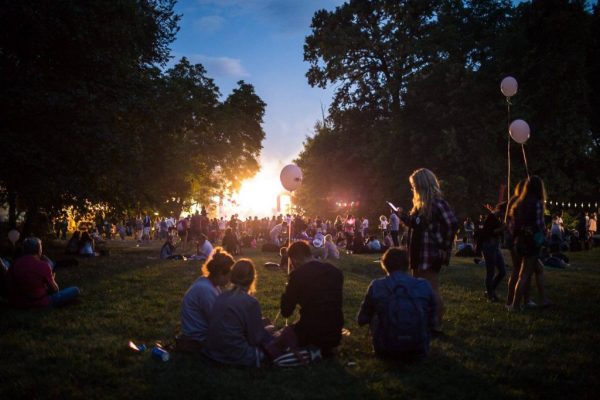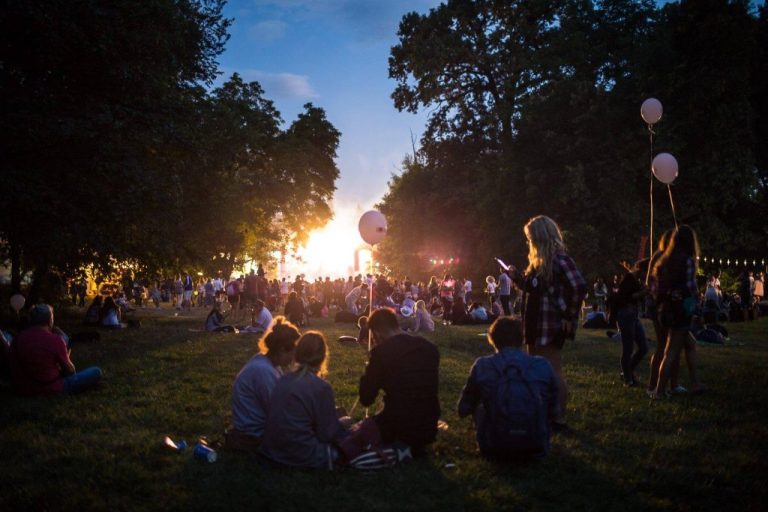 Another festival that grows in popularity every year and brings more and more music lovers together is Summer Well.
The festival takes place in Buftea, which is near Bucharest and is usually held during the second weekend of August.
Dates: In 2023, the Summer Well Fest takes place between 11-13 August.
The atmosphere there is usually amazing – for those who love nature, that is – and the lineup of artists performing there is more and more impressive every year.
For example, some of the artists that performed in the past were The Chemical Brothers, Hurts, Milky Chance and more.
This year, the line-up includes Yungblud, Florence + The Machine, Tom Grennan and more.
Although it's not (yet) as popular as the festivals above – with around 50,000 participants each year – this is a great choice for music lovers who don't mind spending some time surrounded by nature.
Also, it's proximity to Bucharest gives it a big boost. If you're looking for nice accommodation in the area, I wrote about the best centrally located hotels in the city here.
Find out more about this music festival on its official website.
ARTmania Festival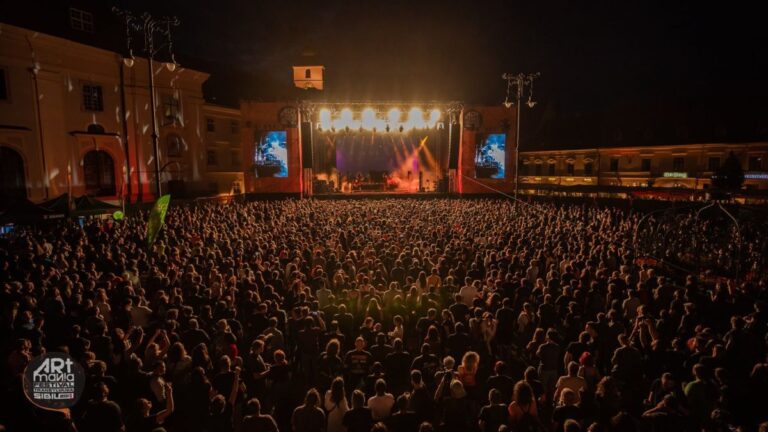 An interesting concept for a musical fest, ARTmania combines art and music – all around the rock culture. So you're getting a lot more than music – art exhibitions, book launches and movies too.
The first edition was back in 2006, but since it's a bit niched down to rock culture and music, it never grew as large as the ones above. But for those who love rock music, it's a must!
It takes place in Sibiu, usually in late July and it is a must visit for those who are into rock music.
Dates: In 2023, ARTmania Festival takes place between 28-30 July.
Bringing on stage well known – as well as lesser known – names in the rock music industry (including local Romanian acts), ARTmania will feature this year acts such as Porcupine Tree, Wardruna, Tesseract or Emperor.
And if you find yourself in Sibiu, make sure to find some time to explore the best things the city has to offer, too.
You can find all the details about this unique Romanian music fest here.
VIBE Festival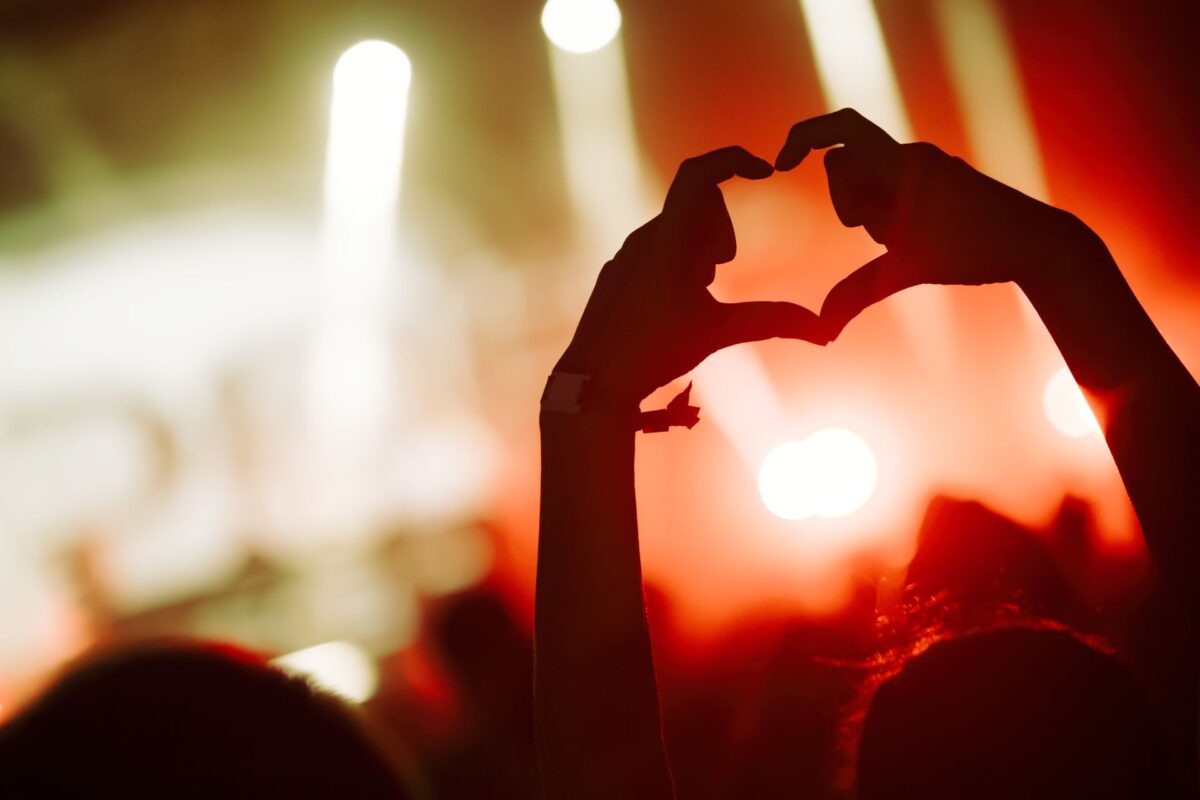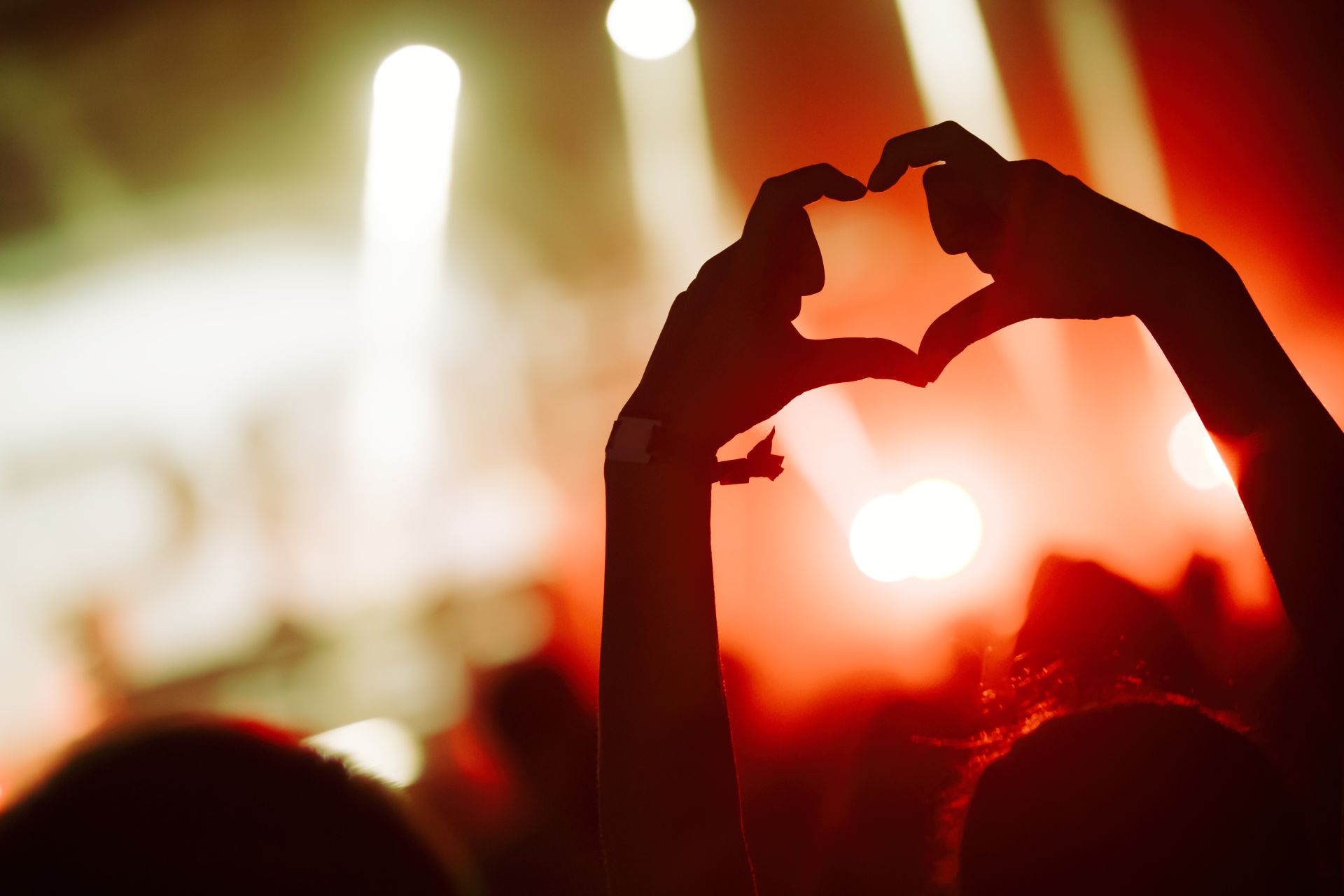 A new entry on my list this year, VIBE Festival is a musical fest that takes place in Targu Mures, with 2023 marking its 5th edition.
And since last year it managed to drew in 82,000 participants after starting as a mainly local gig, I decided to include it on my list. It keeps growing and this year, it will be better than ever.
Dates: In 2023, VIBE Festival takes place between 6-9 July.
Focusing mainly on electronic music, this year's lineup will include artists like Timmy Trumpet, KSHMR, Oliver Heldens, Tujamo (and many more).
There are also dedicated areas that visitors can check out, such as the fashion area where local designers share their clothes (or you can get temporary tattoos), as well as the "Maze" where you can start your day with Yoga and connect with others.
You can learn more about this fresh new musical fest in Romania on the official website.
Wrapping up
These would be the best music festivals in Romania, in my opinion. The nicest thing about them is that they all happen in a relatively short timespan, so if you plan your journey carefully, you can mark them all on your list this year – and see an important part of Romania while doing so!
Have you been to a music festival that takes place only in Romania? Share your experiences with us in the comments section below!