Bucharest has an extensive line of metros, busses, trams and trolleybuses – all able to take you to your destination fast, easy and for a low price. Today I'll share my complete guide to the Bucharest Public Transport system so you can easily get around Romania's capital.
The nice thing to note is that usually, driving a car for longer distances, especially during peak hours, will take longer than simply riding the metro.
Therefore, even though not perfect at the moment, the public transit system in Bucharest offers a solid option for traveling around the city.
In this article, I will talk about each option that you have when it comes to Bucharest's public transport, covering the Metro and Bus system (but also including trams and trolleys).
How to Get Around in Bucharest
It's easy to get around in Bucharest using the public transport network. If you prefer above the ground travel, there are plenty of bus and tram stops throughout the city. You can also take the metro which is faster and also covers a huge area in Bucharest.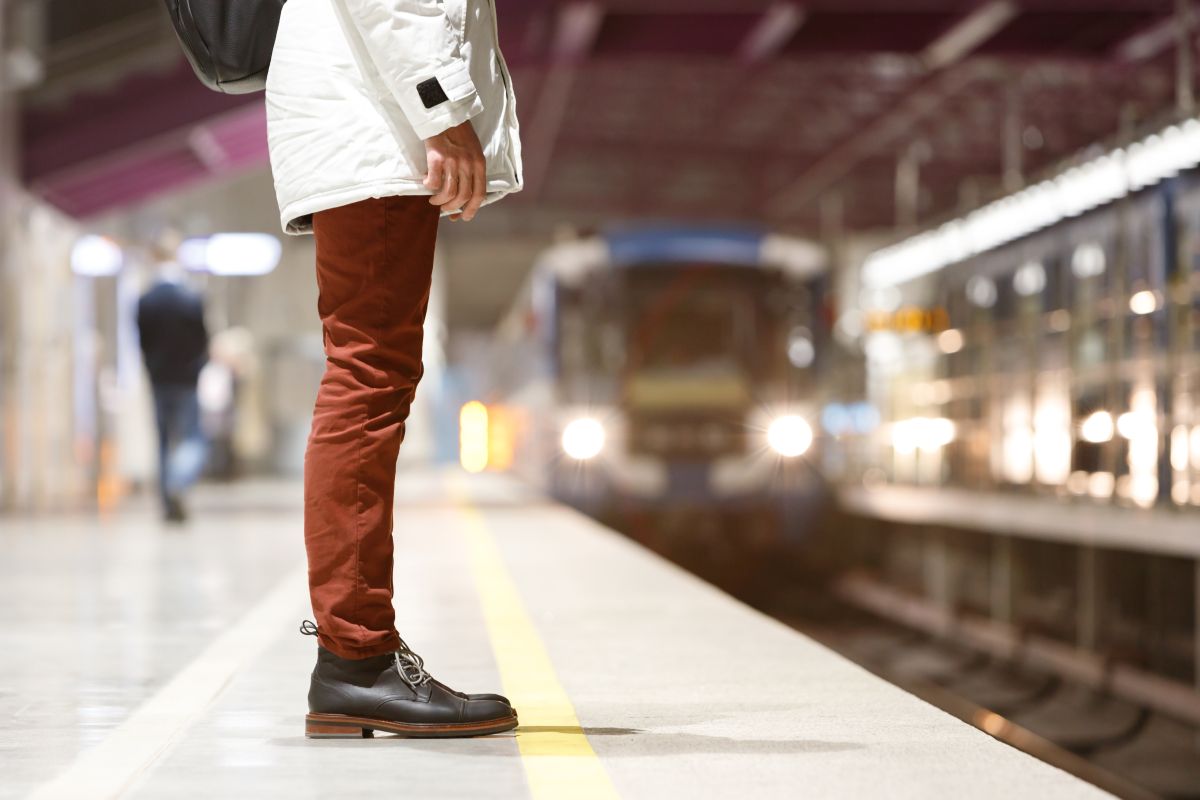 STB is the name of the company that runs the surface public transport network of buses, trams and trolleys. Therefore, you can use the same ticket or card for either of these three methods of transportation.
Note: Until recently, STB was called "RATB" and you might hear most people still using the old name. Have in mind that it's the same thing.
Metrorex is the company running the metro in the city and you will need a special ticket here. The good news is that metro tickets, cards or passes can be bought from any metro station.
But have in mind that you can't use tickets for surface travel in the metro or vice-versa.
How much do tickets cost?
Public transport is very cheap throughout Romania, Bucharest included, even though recently prices have gone up. Expect to pay 3 lei for a one way trip by bus or metro or get discounts if you buy more trips at once.
Children under the age of 7 travel for free in busses, trolleys and trams (surface transport) but have no discounts when traveling by metro. So they need a valid ticket – keep this in mind!
There is also a program that offers free above-ground travel to kids that are in school (Primary school, until the end of high school), as well as retired individuals residing in Bucharest, or metro ticket discounts – but this is only for those with their residence in Bucharest, so I won't get into much detail since most people don't fit this criteria.
This is how a metro card looks like (the image below shows a card with 10 included trips):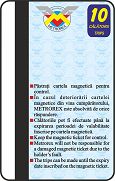 This is how your bus card will look like. You will charge it with the required number of trips or your pass at any surface ticket booth: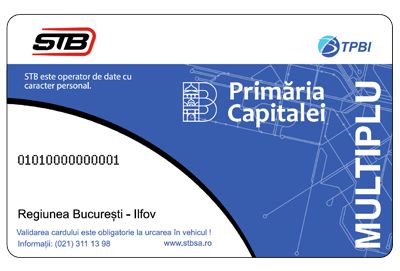 In terms of actual prices, the costs are the same for under- and above-ground travel. But remember: you need different tickets (cards) for buses and metros:
– 1-trip ticket: 3 lei (about 60 Eurocents) – but only valid for 90 minutes
– 2-trip ticket: 6 lei (about 1.2 Euros)
– 10-trip ticket: 25 lei (around 5 Euros)
– Daily ticket: 8 lei (about 1.6 Euros)
– Weekly pass: 30 lei (6 Euros)
– Monthly pass: 80 lei (16 Euros)
In other words, if you want a weekly pass and you want to travel both by metro and bus or tram, you will actually have to pay 60 lei – 30 for the metro pass, and 30 for the surface transport.
For tourists spending a weekend in Bucharest (or just a few days throughout the week) it's best to get the Bucharest tourist card. Valid for 72 hours and costing 40 lei (~€8.10) it allows you to use metros, buses and trams, as well as the train from the Gara de Nord train station to the airport.
IMPORTANT! Make sure to buy the Bucharest Tourist Card from the ticket booths for surface/metro rides. Other tourist cards that include visits to attractions have a similar name, but are not the same thing!
How do you pay for public transport options in Bucharest?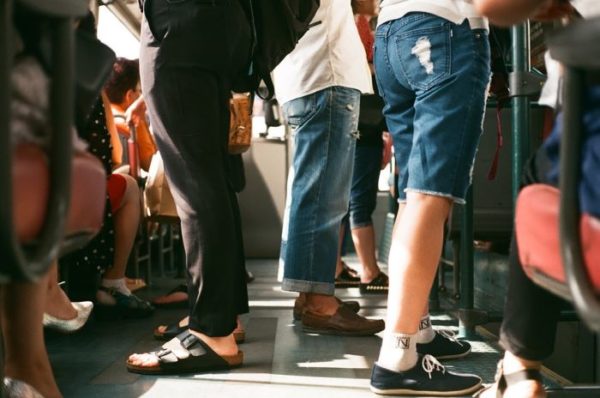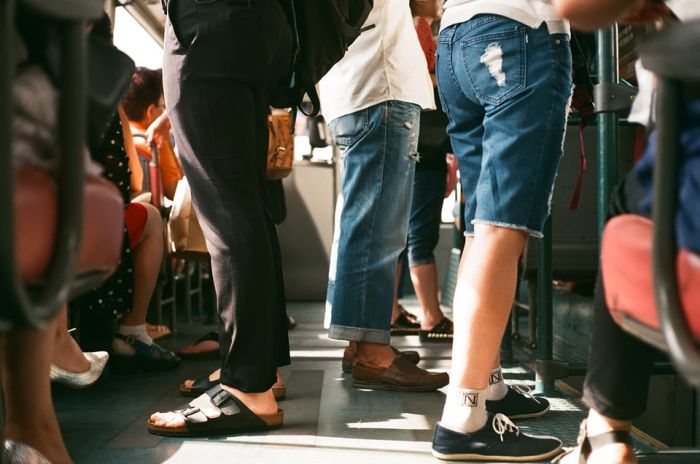 You can buy your tickets (which are actually cards) from all metro stations in Bucharest, as well as most (but not all) bus stations that have a ticket booth.
Some metro lines have multiple entry points and might not sell tickets on all of them. Also, you can't purchase tickets from tobacco shops or regular stores, as it is the case in other countries.
Have in mind that you can't buy tickets from the bus drivers directly, nor after getting inside your preferred means of transportation.
You also must validate your ticket (unless you have a subscription or have paid by text message, in which case you still need to be able to offer proof of acquisition) – if you don't, you can get a 80 lei (16 Euros) fine.
Can you buy the tickets online?
Fortunately, you can pay for your ticket online if you travel by bus, tram or trolley. For metros, it is not possible to buy your ticket online at the moment.
For the surface network, you have two options:
Use the mobile app and pay by any card (Download from the App Store or Google Play)
Pay by SMS/text message. Details here. NOT recommended as you end up overpaying!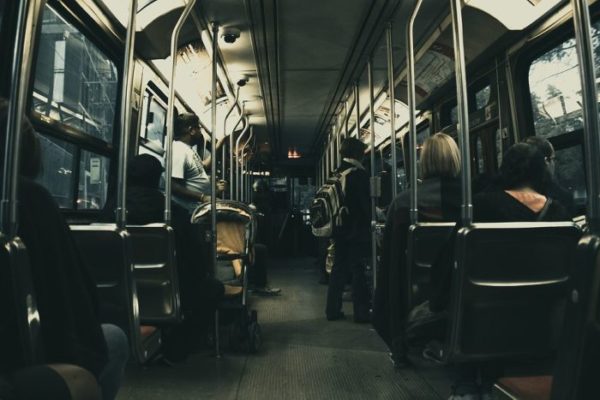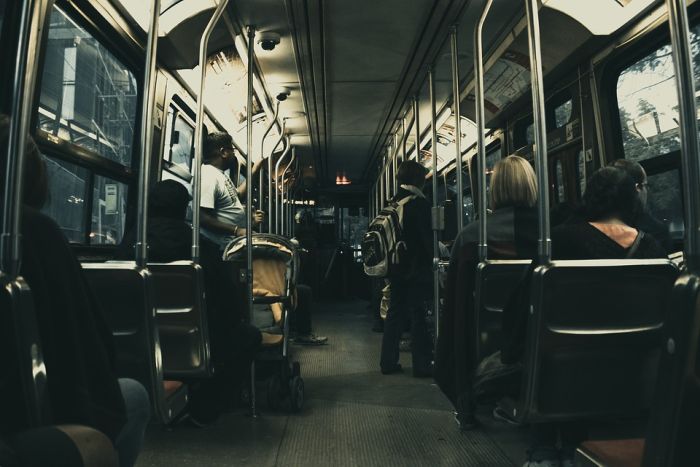 When it comes to traveling by metro, the options for buying tickets are limited to the metro stations themselves. You will have to go to the ticket booths there to buy your travel cards.
Some metro stations also have ticket vending machines if you don't want to go on with the human interactions.
How to use / validate your public transport tickets in Bucharest?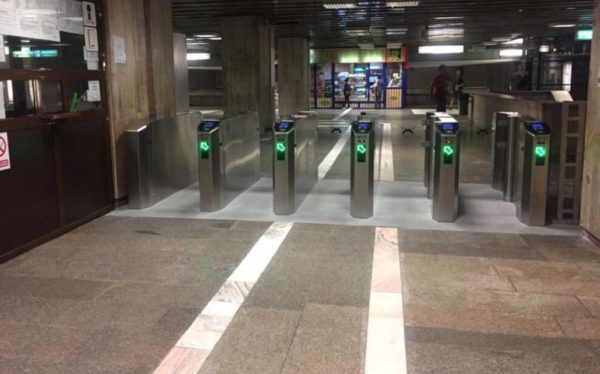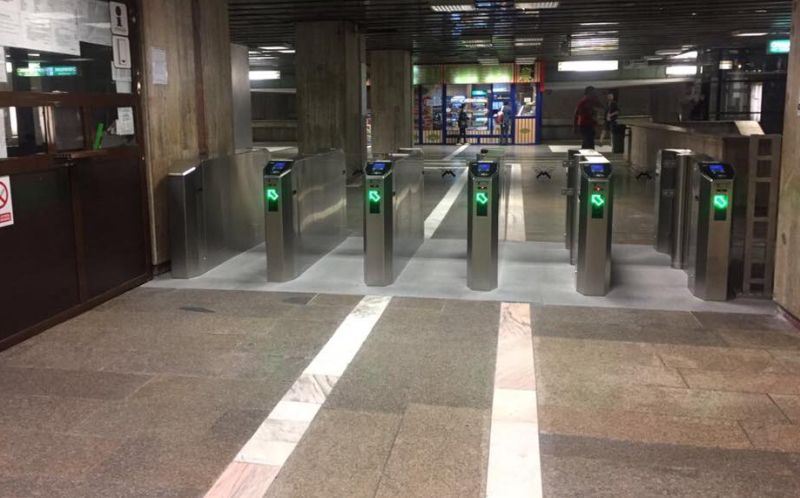 This is fortunately very easy and if you were in a bus or metro before, you will probably have no problem with it.
Buses, trolleys and trams have machines inside and if you have a card you will basically have to swipe it over. The full instructions can be checked out here (fortunately, with English translation this time!)
For the metro, things are easier as you will have to validate the ticket before entering the station. You will simply have to place your card on the display, or insert it in the slot below it if you have a paper one and you're free to go.
Finally, something easy!
Extra things to know about public transport in Bucharest
When it comes to public transport in Bucharest, there are some things you should know. The main one is that the system is not perfect – far from it, actually.
Buses are considered the worst means of transport in the city, closely followed by trolleys – while trams and the metro are considered the better option. However, the latter have fewer stops and coverage than the former.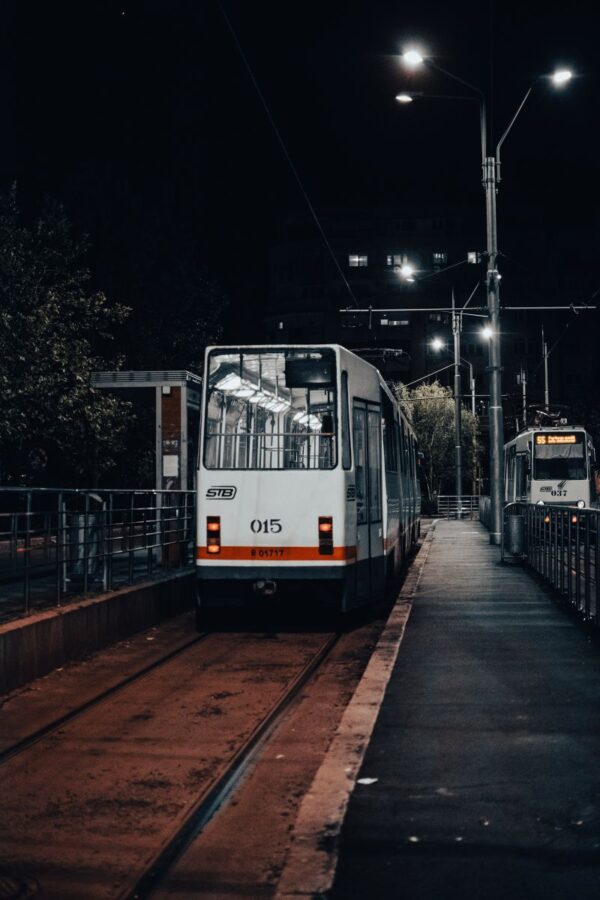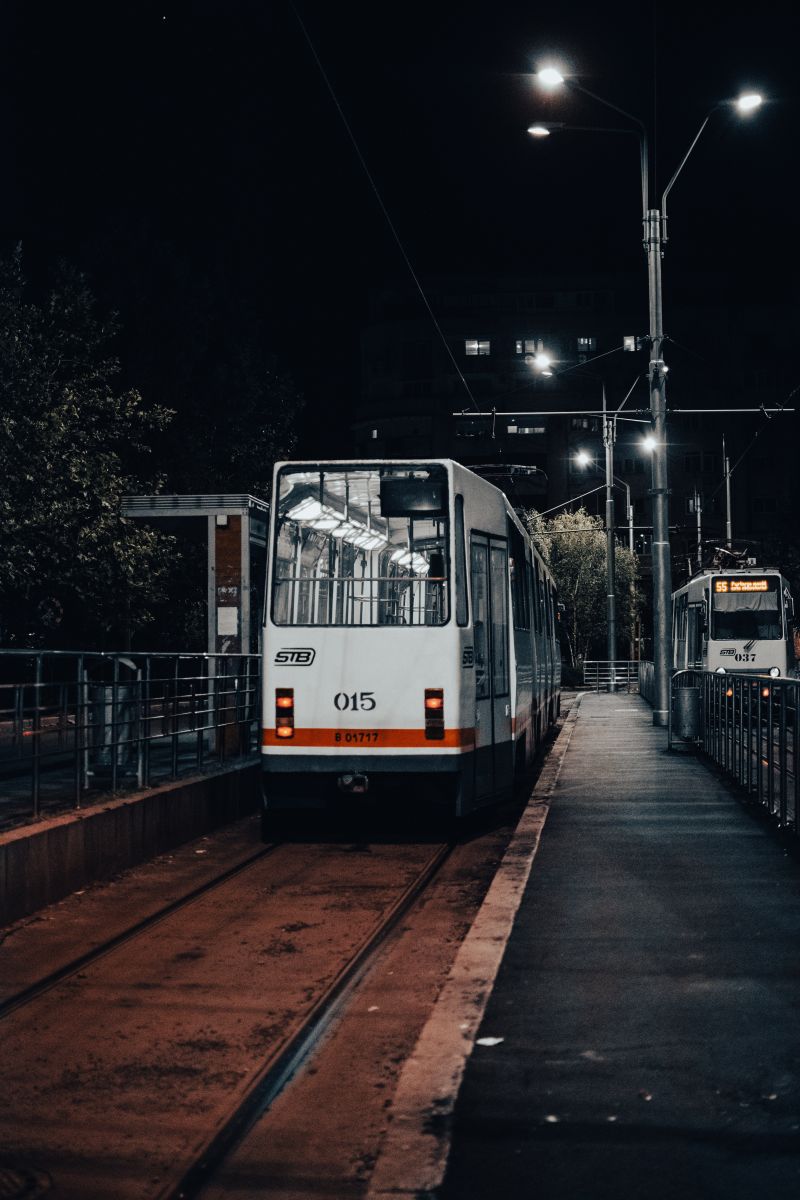 You should know that most vehicles don't have air conditioning, in most cases the stations are not announced inside the bus itself and even keeping track of the stations themselves can be a challenge.
Therefore, asking around should be the norm if you don't know exactly where you have to go off.
Also, if you travel during the peak hours – both in the morning and the evening – expect huge crowds, no matter what type of vehicle you choose. Traveling squeezed in between tens of other travelers, sardine-style, is not uncommon here.
Things are a bit better during the summer when the students are away on vacation or simply don't have to travel as much during the peak times… but otherwise, expect huge crowds.
The operation times for all above-ground lines are normally between 5 AM to 11:30 PM.
More about the metro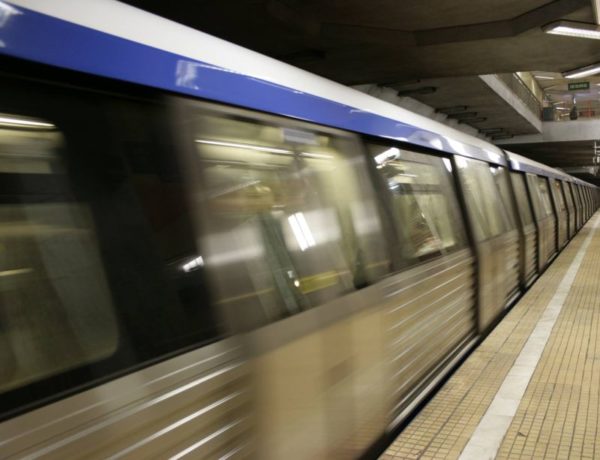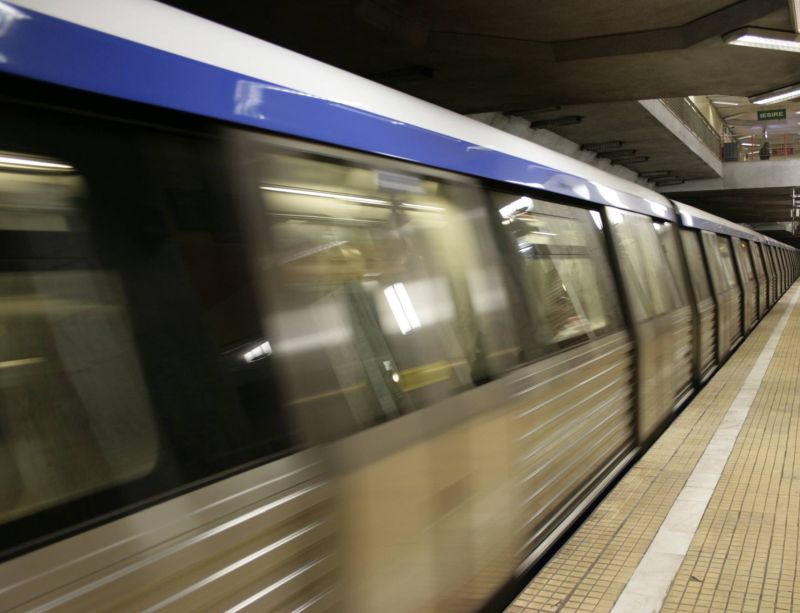 Riding the metro is usually considered the fastest way to get around Bucharest. However, it does get crowded as well during the peak hours and its biggest disadvantage is the relatively small area that it covers.
In other words, you'll have to do a bit more walking to get to your destination, in most cases.
New metro lines and stations have been launched in recent years, so you do have a better coverage than ever.
Especially the central area and the more touristy places are well covered, so you shouldn't worry too much.
Conclusion
The public transport system in Bucharest is definitely not perfect, but despite its flaws and inconveniences, it gets the job done and offers a solid alternative to getting a taxi or Ubers or walking…
Fortunately, if you are only visiting the city for a shorter period of time, the main attractions are all near a station, so easy to get to.
Plus, most of the important things to see and do in Bucharest are around the city center, which is probably the best covered areas of them all.
Also, the prices are extremely low if you are to compare them to other EU countries, so at least you have that to be happy about next time you're squished into a window by 120 other people riding the same bus…