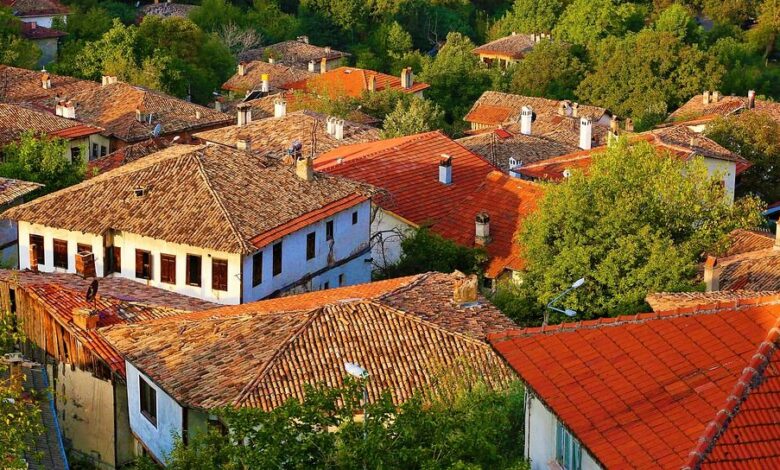 One of the questions that I get asked the most by the readers of Romania Experience is "can I live on $1,000 per month in Romania?" And today I decided to answer this question publicly on this blog and help all those who were asking the same question, but didn't send it over via email. So… will $1,000 per month be enough for you to live well in Romania?
Note: This article has been originally published back in 2014, but since the situation here in Romania (salaries and prices) have changed a bit over the past 5 years, I decided to rewrite it and bring it up to date.
First off, I would recommend anybody who's interested in the cost of living in any country on earth to look at the minimum and average salaries in their chosen country. I have written an article about wages here (which I update regularly) so make sure to look at it every now and then.
If you don't want to check out the article itself, the numbers are listed below (they might change slightly from year to year, but I doubt that they will go up a lot now, after the huge increase in salaries in 2018/2019 that some experts claim has no valid economic grounds).
– in 2019, the minimum wage in Romania (take home) is 1263 RON / $304 / 267 EUR (it grew by around 70 Euros over the past 5 years or 36%, mostly thanks to some major increases in 2018)
– also in 2019, the average wage in Romania (take home) is 2720 RON / $655 / 576 EUR (a whooping 176 EUR more than in 2014, or a 44% increase)
But looking at the wages in a country lets you anticipate how far your money would go. Looking at the numbers above, we could say that your $1,000 would actually be over 3 minimum wages in the country or one and a half average wage. This would further mean that you would be living much better than the average Romanian does, looking at the numbers alone.
But the whole picture is a bit more complex than it looks on paper at first. Have in mind that in Romania, despite the recent increase in salaries, there are many people living off less than the minimum wage. There are still families living of $500 per month and they manage to make ends meet.
The biggest problem, in my opinion, is inflation at the moment. Even though salaries have increased greatly in 2018 and 2019 (or maybe just because of that), inflation went up as well. In 2018, Romania had one of the highest inflation rates in the EU, somewhere between 4 – 5 percent.
This affects people looking to live on $1,000 per month in Romania more than the actual salary structure. Although the USD/RON exchange rate has gone up as well, the inflation was greater so your $1,000 now are worth less than they did back in 2014 when I originally wrote this article.
It is also important to know that as a foreigner retiring to Romania, relocating here or coming here for studies, you won't be in a similar situation to a family that's living off minimum wage, for example.
The main difference is that most of the families in Romania don't have to pay rent (or mortgage). Probably all low income residents are living in very small studios or apartments in a terrible state, lacking in comfort or even basic necessities – or at least "basic" stuff by western standards (like a washing machine, microwave oven or things like that).
Also, most of these families have relatives living in nearby villages. These families help them with food – sometimes enough to cover most of the daily meals, so their food costs will be lower than those of a person who has to buy everything.
I would say that your typical Romanian family looks like this: the adults and children live in the city, while their parents (or grandparents) live in a village where they cultivate the land and grow animals. The older relatives living in the villages grow more vegetables and animals than they need, and they do so to send the surplus to the children. And this surplus is, often times, covering maybe over 50% if not over 75% of the food required for the family living in the city.
What I mean is that simply looking at the wages and thinking that $1,000 is 150% more than what the average Romanian makes is not correct, all things considered. But it still doesn't mean that you can't live a comfortable life on that amount if you are a bit careful with your expenses. You won't live like royalty, but you can live a lot better than you would in many other countries in Europe or over the globe.
Below is an estimated monthly budget for a foreigner living in Romania on $1,000 (without making many sacrifices):
– Rent as low as $225 (200 EUR) for a studio. We're talking about larger cities here and decent areas. You can find cheaper in smaller cities or areas that are very far away from the city center.
– Food: $350 (310 EUR). This number is very difficult to guesstimate. I am basing it on my own family's costs, and it includes decent, varied food without eating out. If you are very frugal and can live on rice, pasta & potatoes, you can spend a lot less. At the same time, if you don't like buying store brands or shopping at lower priced markets (like Lidl), you can spend a lot more
– Utilities & Maintenance (usually, not included in the rent): $100 per month, on average (more during the winter and less during the summer unless you keep the AC unit always on).
– Cable, TV & Mobile phone: $40 (these are usually really cheap in Romania. We're paying around $25 per month for this, but we have some benefits since we're with the companies for many years, so I decided to use a higher number just to be sure)
– Health Insurance: $45 (we're talking about state insurance here. There are Private Health options as well, but they're a bit more expensive and the prices vary a lot depending on what the package offers).
All in all, the basic needs listed above would add up to $760. This would leave you with about $240 to play with: eat out and have some fun, buy clothes and other consumables and put some money aside for a rainy day. And those $240 give you plenty of options too, having in mind that it's almost an entire minimum wage here.
So… to answer (again) the question in the title: can you live on $1,000 per month in Romania? You sure can!
It is a bit more difficult than it was back in 2014 when I initially wrote this article, but I believe you can still make it work. Plus, if you're traveling as a couple or a family, $1,000 per person would mean a lot more because some of the costs wouldn't double in price (you can still live in the $225 studio, for example, you'd still spend the same amount for heating the room and you'd only add $5 more per month for a new mobile phone sim card).
So, while $1,000 per month in Romania is doable and with a bit of planning can help you live a more than decent life, $2,000 per month for a couple or a family of up to 4 members total would be even better and allow you to live a good life.
I have recently read on a Romanian blog about a family of 4 adults and 2 toddlers making ends meet on a budget of about $600 per month. They are struggling a bit, but they make it work, purchasing in bulk and only discounted items. However, that's an insanely low budget and if you're not used to living thrifty, you might not be able to make it work.
If you're looking for some more up to date numbers and estimates on how far would your $1,000 take you here, you can also read my cost of living article.