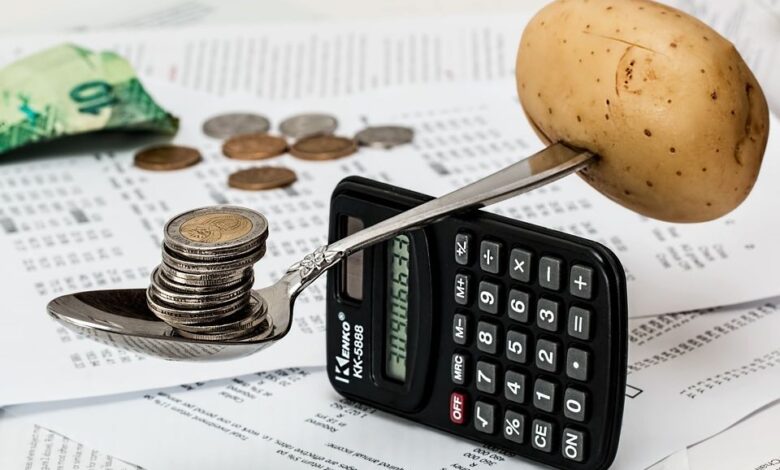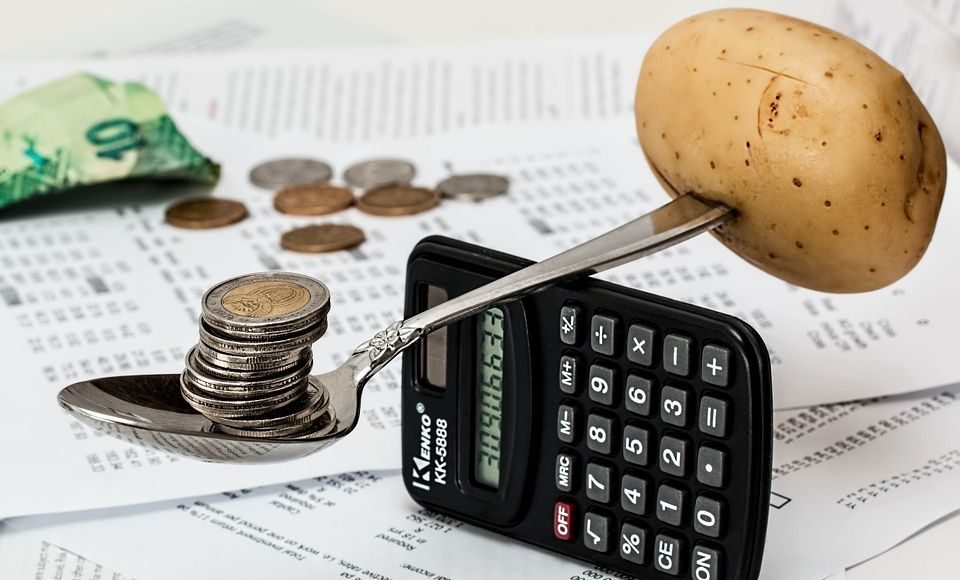 The cost of living in Romania is growing steadily, but fortunately not too fast. However, compared to 2013 when I first started to track our expenses and follow some prices of various products, they are obviously higher. And since my previous article about the cost of living in Romania was published in 2016, it's time to update it with the cost of living data for 2020.
I recently wrote that prices are increasing in Romania, and that is still the case, even though prices seem to have stabilized somewhat. The main reason for the increase of prices in 2019 was the sudden and significant increase of the minimum wage in Romania, but also increased inflation.
Inflation has been a problem in Romania since 2018, when it averaged 4.6% per year (the biggest value in the European Union), but it slowed down a little in 2019 to a bit over 4%. The numbers are still high and as a result, the cost of living is increasing and you need to spend more Lei today than you had to 5 years ago for the same things.
Before checking out some of the numbers and monthly expenses estimated for living in cities like Bucharest, Cluj Napoca, Sibiu, Brasov and all other larger cities in the country (since prices are mostly the same except for real estate), I want to add a few things:
First of all, Romania remains one of the poorest countries in Europe and also one of the cheapest, despite the recent increase in the cost of living.
Second of all, if you are getting your income in a foreign currency, this won't really have any major effect on you. I say this because the cost of the main foreign currencies (USD and EURO) keep reaching all time highs, being on par with inflation or somewhere around there.
For example, in November 2016 one dollar was worth about 4.12 lei, while in November 2019, it was 4.31.
With these in mind, we'll check out some of the prices for various things in Romania, then talk about my family's monthly expenses in order to have a clear picture about the cost of living in the country, no matter if you choose one of the larger cities or a smaller one.
I have detailed our monthly expenses in a previous article – but that needs updating as well (I will do it later on this month).
What's the cost of living in Romania in 2020?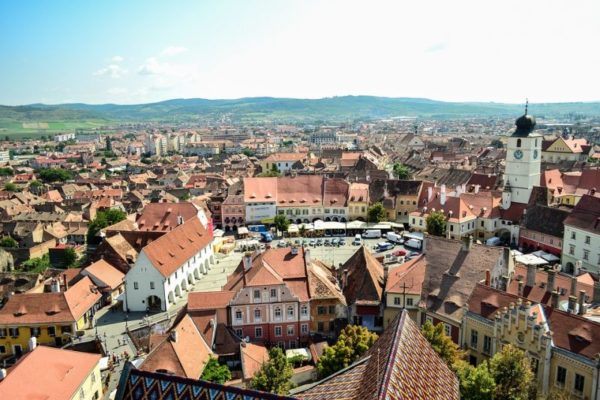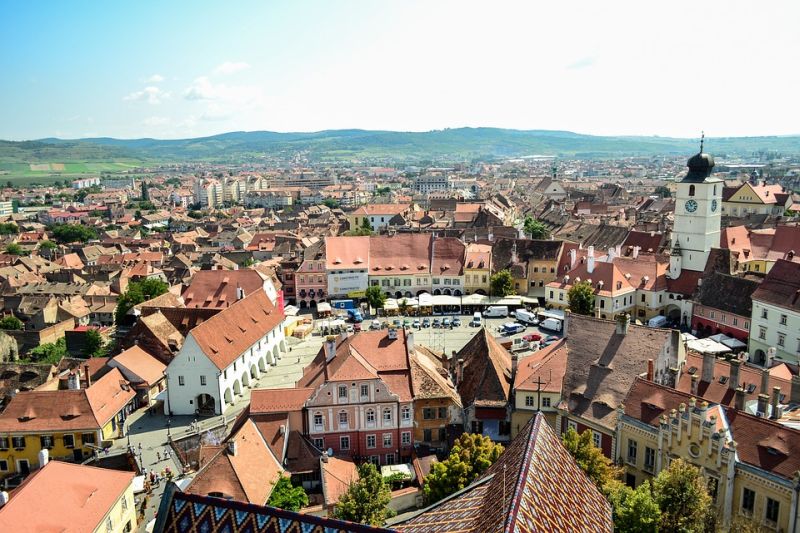 In my opinion, there are two major expenses when it comes to monthly costs: rent or mortgage and food. Then, we have things like entertainment, house-related expenses, health related expenses and miscellaneous ones.
It is difficult for another person to estimate how much you will spend in each category since everybody has a different approach to living their life (as well as different budgets to accomplish their goals), but I'll try to do it anyway, keeping the estimated costs somewhere in the middle. But remember that in some very specific situations, these could still be way off.
But since having something to compare your expectations to (or at least to have a starting point when it comes to budgeting your next trip to Romania or your move here), these are my estimates:
Accommodation prices in Romania
Both rental prices, as well as the costs for buying property in Romania are, right now, at all time highs, similar to the prices before the recession of 2008.
While rent remains in most cases similar to that of the previous couple of years, the prices for purchasing an apartment or a house in Romania have skyrocketed and some of them are so high that I wonder if anybody will ever buy.
I personally saw studios in the center of Bucharest being on sale for prices as high as 90,000 Euros (which I consider insane). An apartment like the one that we bought in 2014 for 25,000 Euros (in a smaller city) now sells for 35,000 if you are lucky… so prices have indeed jumped up a lot lately when it comes to buying.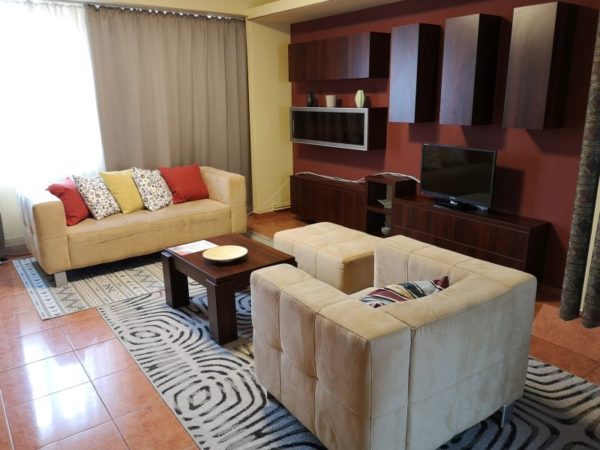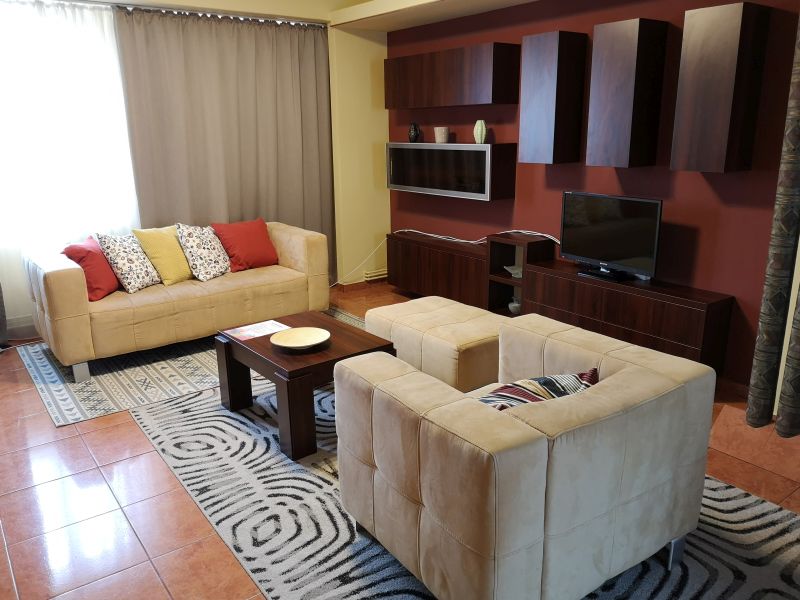 When it comes to renting, the prices didn't increase as much. You can still be able to find a decent 1 bedroom apartment in a good area in a large city in Romania for around 300 Euros per month and you can expect to pay around 500 Euros for a 2 bedroom unit.
You will also find cheaper apartments in areas that are farther away from the city center, while more expensive options are always available and the lower priced ones are not that common anymore.
Bottom line: If you want to rent in Bucharest, Cluj Napoca, Brasov, Sibiu or other large cities, budget between 300 Euros to 500 Euros per month for a 1-bedroom apartment. In a smaller city, you can pay as little as 200 Euros per month for a 1-bedroom apartment.
Some cities have seen price increases that are above the average: Cluj is, for example, one of those cities, pushed up by the number of higher paying jobs in the city. It can be considered, in 2019, the fastest growing city in the country (with prices keeping up and being on par – or even higher – than in Bucharest).
(Check Romanian website OLX.ro for tons of listings for both rental and properties for sale.)
Costs of utilities in Romania
When renting, the prices for utilities are usually not included in the rent, so you will have to pay these as an extra. Fortunately, these numbers are generally extremely low during the summer and still somewhat low during the winter (when heating costs hit).
If you're renting an apartment, most of these will be part of something called Intretinere (which translates as "maintenance") and it usually includes garbage collection, water, a fund for minor repairs and heating. If you have gas (we don't), that's paid separately, as well as the electrical bill.
And even though prices have also increased a bit here, most of the services have remained competitive and there were no increases in costs (heating, for example). The price estimates below are for a 2 bedroom apartment:
Intretinere: Prices here vary a lot based on how much water you use. If heating is included, expect to pay a lot more during the winter months (this also influences prices a lot – the warmer you want your room to be, the more you will pay).
So the numbers here vary greatly from as low as 25 EUR per month during the summer (when no heating costs are needed) to 200 EUR per month during the winter (with heating).
The most we have ever paid here was close to 200 Euros (during a very cold winter month a few years ago), but we're usually paying close to 100 each winter month.
Electricity: Again, this depends on how much you use. I saw that foreigners generally use a lot more electricity than Romanians so it's difficult to estimate. I am making these estimations based on our own consumption and average the costs out to around 30 Euros per month.
TV & Internet: These usually go hand in hand and the prices for the combos are generally low for a decent amount of channels and high quality internet. 14 Euros per month. (You can also get a land line phone for free if you somehow think you'd use that).
Mobile: The costs can be added on the same bill with the TV and Internet. Expect to pay around 10 Euros per month for unlimited calls and text messages and around 5GB of internet per month.
Food prices in Romania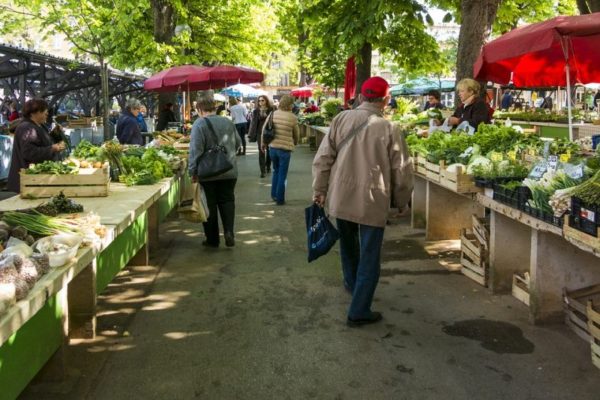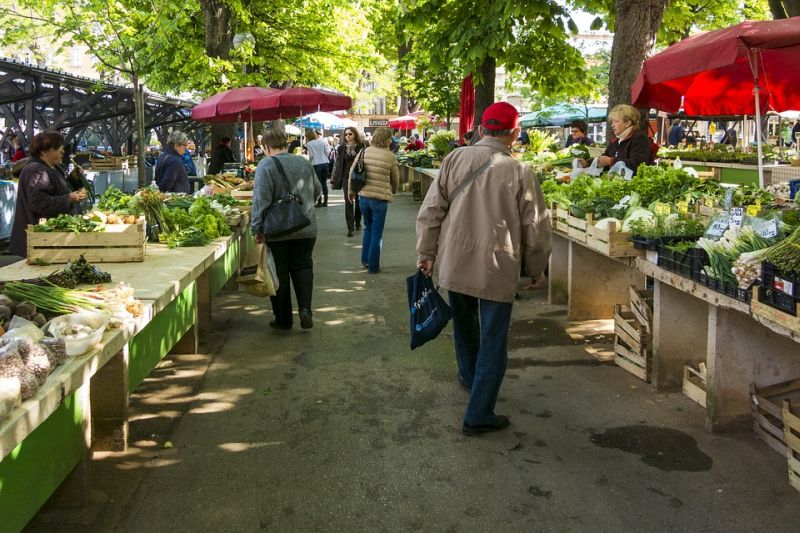 Some food prices have seen insane increases. The farmer markets, where you were usually able to buy very cheap, locally grown products from individual farmers have been slowly taken over by companies and resellers (not to mention the supermarkets).
As a result, even farmer markets are more expensive than they used to be – and sometimes more expensive than supermarkets, although the products are similar in quality.
Actually, many farmers use so much fertilizer (because nobody controls then) that it's probably unhealthier to buy from them than from supermarkets. What a crazy world!
Anyway, food prices in Romania are still low compared to the rest of Europe and the rest of the world, even though – in supermarkets or not – they have grown a lot lately. We personally found them to be on par with those in Hungary, Spain and even Germany (although there are some products here in Romania that are way cheaper).
Many prices are influenced by seasonality as well (as it is the case everywhere), so you might be able to find them a lot cheaper or more expensive, depending on when you buy. Here are some examples in euros:
Tomatoes (1 kg): 0.88 – 2.00 (depending on the season, cheaper during summer/autumn)
Potatoes (1 kg): 0.45
Lettuce (1 head): 0.45 – 1
Apples (1 kg): 0.40 – 1.30
Oranges (1 Kg): ~1 Euro
Cheese (1 Kg): 6.5
Eggs (1 egg): 0.20
Chicken Breasts, boneless, skinless (1 kg): 4.70
Fresh fish, local (1 kg): 6.50
Loaf of Bread (300 grams): 0.40
Milk (1 Liter – no name brands): 0.65
Bottle of cheap local wine: 2.20
Bottle of better local wine: 4.20
Beer (0.5 liter): 0.60 (in stores)
Beer (2 liter bottle): 2
Sparkling water (1.5 l): 0.60
Bottled water (5 l): 1
Bottle of natural juice (1 liter): 1.20
Restaurant prices in Romania
Meal for two, inexpensive restaurant, Three-course (tip included): 28 Euros
Meal for two, better restaurant, Three course (tip included): 48 Euros
Beer (0.5 l): 1.30 Euros
Coke (0.25 l): 1.30
Wine (0.75 l): 12 Euros (but can easily go way up)
Cappuccino: 1.70
Fresh lemonade: 2.70
All in all, I believe that a family of two (or even 3, with a younger child) could keep the monthly food budget to around 300 Euros if they don't eat out a lot and cook at home from base ingredients.
We currently spend a lot more than that per month, but we're not making the best choices – plus, we're trying to eat as much organic food as possible. In our case, food costs are the biggest expense each month, close to 450 Euros (eating out included – but we eat out a maximum of 4 times per month)
Other living costs in Romania
Bus ticket: 0.40 Eur (1 trip)
Monthly bus pass: ~12 Euros (unlimited trips) – not all cities have something like this!
Gas: 1.1 per liter
Pair of regular jeans: 25 Euros
T-shirt: 10 Euros
Cinema ticket: 4.30 Euros
Most of the things here – from transportation to clothing is generally cheaper (to much cheaper) when compared to other Western European countries.
Can you live in Romania for 1,000 Euros per month?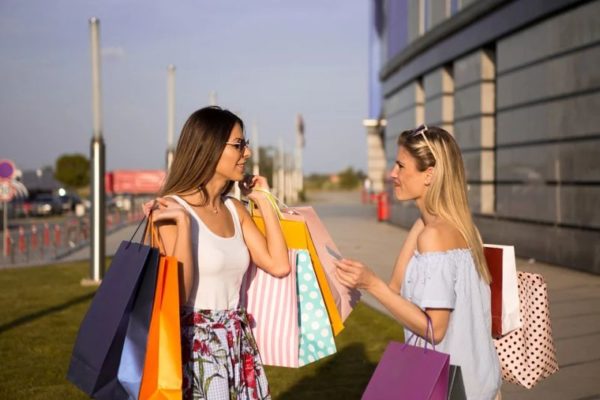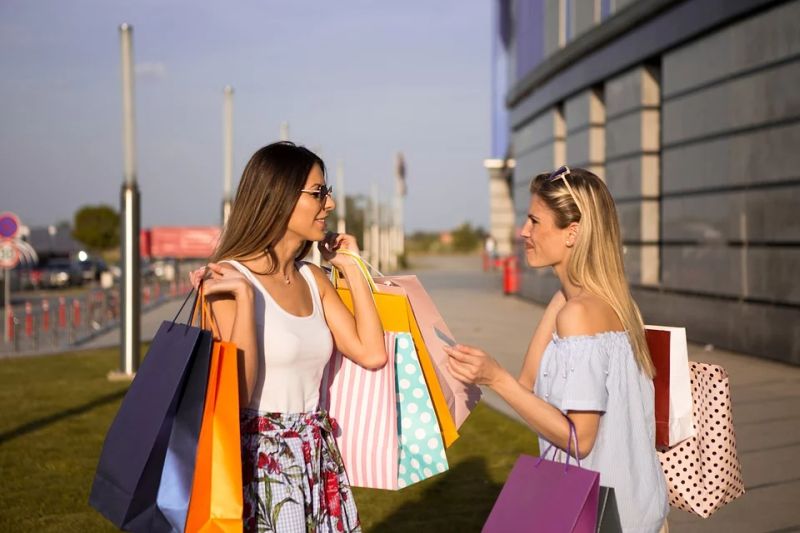 This is a nice, round number and I said a while ago that you can live in Romania for less than 1,000 per month. I think that you can still do, but it's not as easy as it was and you have to be really thrifty to do so.
But as a couple, with 2,000 Euros per month, you'd live a good life in Romania at 1,000 Euros per person. Even in USD, you'd still have a nice amount for a decent life in most cities here.
But with rising rent prices and increasing food costs, I think that it is getting a bit more difficult to live a good life in a good area for 1,000 Euros per month as a single person. So if you'd have somebody to share these important costs with, it would be much easier!
Otherwise, you will probably have to cut prices by either living in a small city or well outside the city center and eat cheaper food, while cooking more at home. But still doable, at least short term (up to 3 months, I would say).
Still, there are many families in Romania living on way less – although not a good life! Remember that the minimum salary in the country has recently increased to around 280 Euros per month, while the average salary is around 600 Euros.
So having even 1,000 Euros per month would put you well ahead of most people in the country (almost half of the employees in the country are on the minimum wage!) Also, choosing to live in a cheaper, smaller city, would also come with lower costs.
Check out our monthly expenses in Romania
I will update the article where I detail in depth our expenses living in a smaller city in Romania, but until then, I want to share the bottom line here since you can take our expenses as a guidance for how much you'd expect to pay.
Regarding our way of living, I would say that we live a decent life – nothing to eccentric, but not tightening the belt too much either. We're not really part of the consumerist mentality, but we won't always choose the lowest priced item especially if a higher priced one offers better quality and value for the money.
So I would say that we live an average life here by Western standards, allowing ourselves to have a treat every so often.
We are a family of three (our son is 6) and we live in a 2 bedroom apartment, owning an old Dacia Logan. We don't go out that often – as I already mentioned earlier – and we started to be extremely careful with what we're eating, trying to eat organic food as much as possible and as healthy as it gets otherwise.
Therefore, our food costs are higher than a regular diet, I would say. But on the bright side, we don't pay any rent or mortgage.
Overall, we had some unexpected or long-delayed expenses this year (new laptop, new smartphones and due to my line of work I need something new aka very expensive, new clothes… as well as unexpected expenses related to our car's maintenance).
All in all, our average expenses living in Romania were, in 2019, close to 1,350 Euros per month (or around $1,500 per month). Not really bad, I would say, all things considered – and having in mind that it's three of us living on this!
Hopefully all these details manage to paint a better picture of the anticipated costs for living in Romania in any of its beautiful cities: expect the larger ones to be more expensive, though, mostly due to higher rent.
Further more, if you are already living in Romania – and have been here for a while to at least have an estimate of your total monthly expenses, don't hesitate to do so (you can even use a fake name in case you're a regular of this blog and you don't want me or the readers to know who you are).
But this would all help other people have a clearer image of the costs of living in Romania!