If you've followed this blog, you know that this year at the beginning of July my wife gave birth to our first son, the beautiful Baby Romanian. I can't really express in words how much of a blessing it is to hold the little fellow in your hands and how good that makes you feel – I am sure it's a feeling some of you have already experienced and many can hardly wait to experience.
But before you get there… do you afford a baby?
It might sound harsh, it might sound ugly, but the truth is that being pregnant and giving birth is extremely expensive.
Hopefully this article will give you an overall idea on the costs (sometimes hidden) that you should expect before delivery and answer your question: how much does pregnancy and giving birth cost.
It all starts before getting pregnant
If you are like us and like to plan things in advance, then you will probably decide when it's the best time to start trying for a baby (hey, good luck!): in our case, it was when we were confident that we are financially secure to both go through the pregnancy as well as have a stable income source to be sure that we can afford raising the little fellow.
Yup, it's true, it shouldn't be like that but if money is tight, you have to consider everything!
And your spending on the pregnancy will begin before even getting pregnant: we both did full health checks before trying for a baby (no fertility tests, though – those are only necessary if after a few months there's no luck) and it was good we did so because it was discovered that wifey had an infection and was put under treatment with antibiotics.
Finally, from that point on she started to take supplements (vitamins and minerals) and she's still taking them even now, one month after delivery. And these babies are not cheap!
Total cost of pre-pregnancy checks and pills: $209
Note: Have in mind that these costs are for Romania. In other countries, everything will probably be a lot more expensive.
9 months of spending
I couldn't believe it that there were so many tests and check-ups and visits to the doctor when being pregnant… and they were not free!
Every month (and sometimes bi-monthly) we had to go to the doctor to check on things. Do some tests, make sure that everything is OK.
Now, depending on your health plan, they might come in for free. If that's possible, then you are saving a lot of money!
For us, things were not that nice: the medical facilities in the city where we live in are not that good and we had to go for a private clinic, so all expenses came from our pockets and were pretty scary.
During these 9 months of pregnancy (which are actually 40 weeks, and we only did 35 of them because Baby Romanian decided to come early), we spent a total of $2702.
And we're not including here all that extra food, like the sliced pineapple that she wants at 11 PM or a ton and a half of oranges that she simply has to eat. Ha!
Giving birth costs
As I said, we had to go for a private clinic. Most likely they are a lot cheaper here than in the US or anywhere else in the world, actually, so our costs were only $3326. This includes 6 nights for me and my wife in a private room in the hospital after she gave birth, collecting of steam cells and storage for  them  for 12 months. But still a lot of money for a Romanian!
It was an "all inclusive" stay, meaning that both wifey and baby had food, consumables and clothes for free. Plus 24h/day medical support but fortunately we didn't need that for anything than the regulars (painkillers mostly). Not to mention that this was a very modern clinic with the latest generation equipment and amazing staff.
Buying stuff for baby
There are a lot of extra costs involved in this process, although not directly related to pregnancy and giving birth. However, the baby needs a place to sleep in, needs some clothes, needs some consumables and so on.
We were right not to buy any clothes (really, we haven't bought a single clothing item yet) as all our friends and relatives kept coming with the cutest things: he's already starting to outgrow them all after 1 month and we still have plenty left. So my advice would be not to invest in clothes, you will certainly get a ton of them from every friend you have!
What we had to spend money on was: a baby stroller, furniture and repainting for our baby's crib, a complete set of diapers, baby bottles, napkins, creams and some electrical devices (monitoring systems, humidifier, sterilizer, bottle warmer) and we bought all of them from Amazon (minus the furniture and repainting, of course). As a brand, we went for Philips Avent and we are extremely pleased with the products!
Total costs in this "miscellaneous" area: $1072
So if we are to draw the line and do the maths, the total cost of pregnancy and giving birth was:
$7309
(and there may be some items that we simply forgot to list on our expense tracker because things can get really busy and crazy with a pregnant lady). That is a lot of money in my books!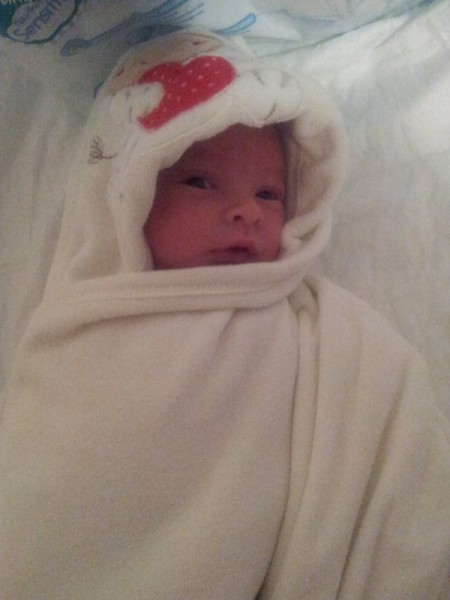 The good thing about spending so much money is that I guarantee that when you hold your little baby in your arms and you look at their cute little face you will be as happy and satisfied as you can be. And that is priceless!