The weather is getting better and better, and with rising temperatures you probably are getting ready to visit Romania. Right now is actually one of the best times of the year to visit Romania – but you probably wonder how much money should you actually budget for a trip to Romania?
As always when it comes to money-related topics, the question is pretty difficult to answer because different people have different spending habits. Plus, there are many other things involved here: what part of Romania will you visit? Will it be a large city like Bucharest or Timisoara, a smaller one like Drobeta Turnu Severin, or maybe you'll visit the expensive seaside resorts in Mamaia or the traditional villages in Transilvania?
Prices are obviously higher in the more touristy places and the larger cities, while the places that are outside the beaten path are cheaper. But despite all these extra things to take into consideration, we're going to try and answer in today's article how much money you actually need for a vacation in Romania.
Getting there & accommodation prices
We're going to talk mostly about the money you should be prepared to spend during your stay in Romania excluding the plane ticket prices and accommodation prices. The first because there are so many places that tourists could come from, and the second because there are so many options to choose from: cheap hotels in the city, AirBnb rentals and much, much more. This is up for you to decide and it's usually paid for before getting here.
Budget for food
Once you get here, one of the biggest expenses will most likely be on food. And since you're here for a vacation, you will most likely to try out some delicious traditional Romanian food at local restaurants.
Romania doesn't really have an eating out culture and unfortunately the charming, small family restaurants that are present in so many countries over the world do not exist in most Romanian cities. But you can still find good options basically anywhere in the country.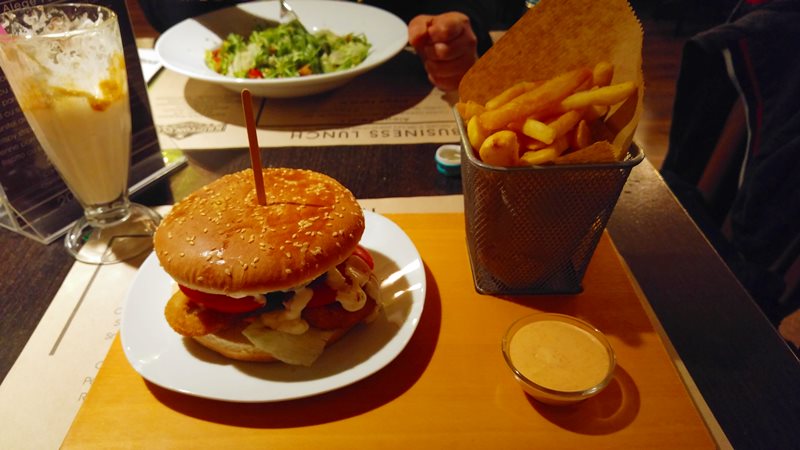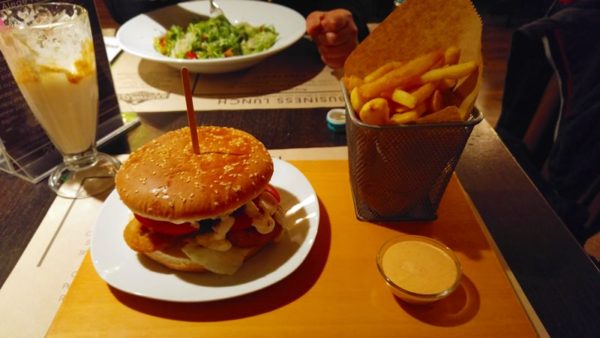 Prices vary greatly, with a lot of budget options available. For example, a cheap restaurant in a smaller city where locals eat can cost as low as $5 for an two course meal (soup and main course, sometimes dessert included too). These will be more of the self service type of restaurants or places where the service and the food quality won't be amazing, but you won't risk getting sick either.
Normally, a decent meal at a decent restaurant would cost about $10, going way higher for more pretentious places.
If you love pastries, fast food or easier "grab and go" options, Romania has a ton of delicious options here. A large pretzel costs as low as 25 cents, you can grab a croissant and coffee in most places for around $2 or more and a large shawarma can be bought for $2.50.
If you're planning to eat mostly from restaurants/cafes and on a budget, you should budget a minimum of $17 per day. But if you want to include some decent restaurants and eat better meals, I would recommend a minimum of $30 per day per person during your vacation. For this money you will eat good food at decent restaurants… and you'll surely add a bunch of extra pounds of pure Romanian fat. No problem, that's what you do during vacations!
Of course, these are options for those with a limited budget. There are luxury places where a 3-course menu can cost $100 or more, but we're not talking about those. Most likely, the people who afford eating at such places won't ready budget articles for their upcoming vacations.
Budget for attractions & Sightseeing
Throughout the country, prices are usually about the same when it comes to sightseeing and public transportation. Have in mind though that the smaller cities don't offer many options when it comes to public transportation and you will most likely have to walk or take a taxi (which is also cheap).
When it comes to visiting museums or other attractions, prices range from as low as $1 to around $7, with discounts offered to children. The more important attractions are usually more expensive: for example, or ticket to Peles was about $7.6, while the visit to the Palace of Parliament costed $9.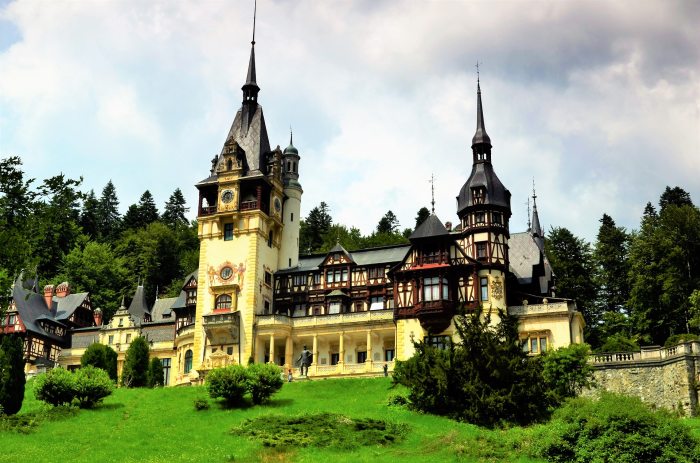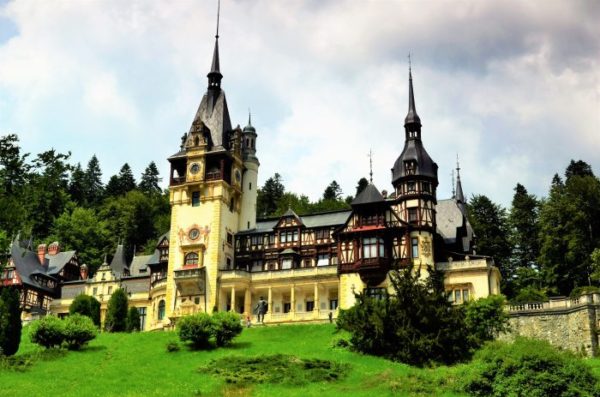 In the end, it all depends on what you plan to see depending on where you go. The daily budget for attractions and sightseeing should be between 0 to $10 per day per person.
If you need to travel to nearby places to visit the said attractions, you will usually have the options to take a train or a bus. Since you won't go from Bucharest to Timisoara or other insane distances, you should expect paying about $15 for a one way ticket.
Conclusion
In the end, you should remember that most of the places in Romania are priced for Romanian tourists and since income in this country is still pretty low, so are the prices. You can check out my article about the cost of living in Romania to see even more prices – even though the article was published in 2016, it is still pretty much accurate this year as prices are about the same.
And if you're looking for an actual number, I would say that having a budget of at least $30 per day (after paying for transportation to the country and accommodation) would be pretty much safe for the budget minded traveler.
This amount would allow you to eat mostly at restaurants as well as bakeries and fast food places, but also visit a thing or two during your stay here. Of course, the more you can budget per day, the better the food and the higher the number of attractions you'll be able to check out.
But in the end, you can spend nothing extra each day, soak in the sun and enjoy the all inclusive options that seaside resorts offer… this is up for you to decide!