2016 is right around the corner and the Christmas spirit – together with the joy of welcoming a new year – is here and you can feel it everywhere. 2015 was a good year for this blog as I was able to share with you some details about a family that actually made the move to Romania from the US and hopefully more will follow their dream and move to Romania in the near future – and share your experiences here to inspire other people as well.
Winter has been, so far, exactly how I'd like them to always be: incredibly warm and sunny. We had temperatures of 15 degrees Celsius (59 Fahrenheit) in my hometown Drobeta Turnu Severin and it was wonderful.
It is reason to worry – on a global scale – since winters here came with tons of snow and temperatures of up to -27 degrees Celsius / -16 Fahrenheit (we had them just several years ago when our water pipes froze and it was like… well… frozen hell on earth here), but right now we should only think about the good things and great plans we have to make for a wonderful 2016.
I have for you a gift of just a few photos from Drobeta Turnu Severin, Romania – a city flooded with beautiful lights during the winter holidays. And that's just a small part of it, as I haven't even taken photos in the central area which is equally nice.
Also, the feeling of actually being here is way better than the photos because, for some reason, my phone (yes, I took this with my phone during an evening walk) refuses to capture the actual beauty of it all – for example, the actual color of the lights in the last photos is red, not the purple that my camera decided to cheat us with.
Still, it's really nice and you can check out a Romanian town during a warm winter below: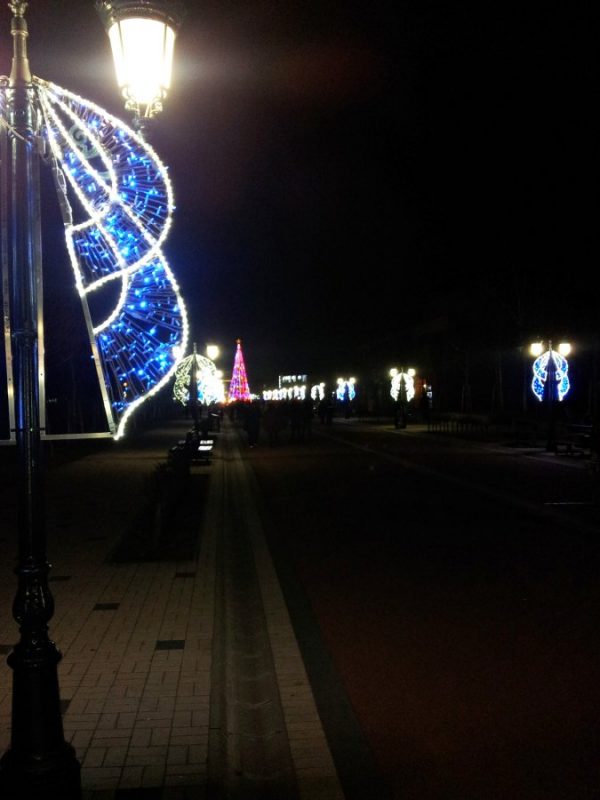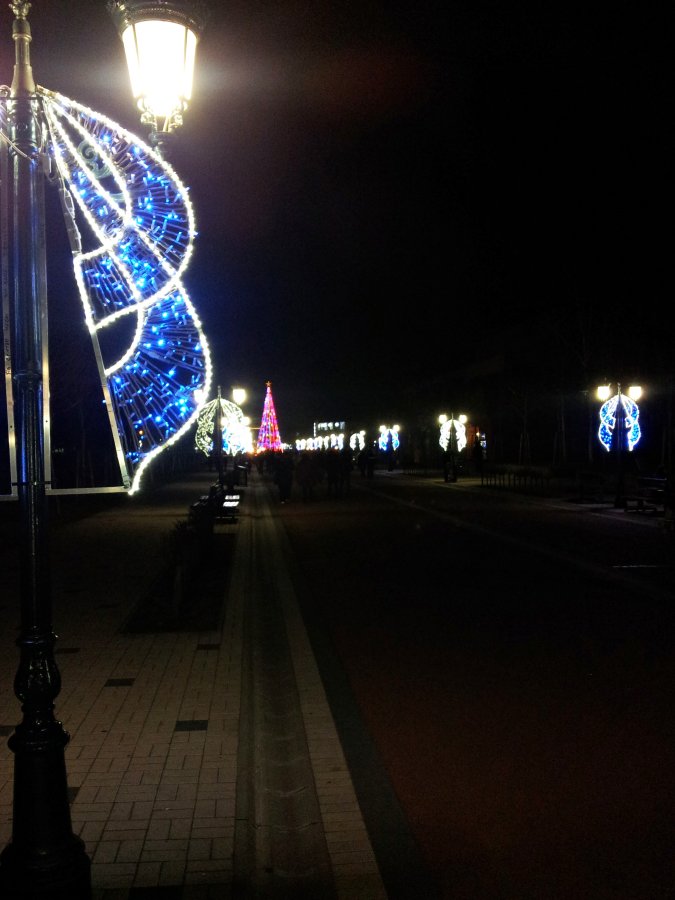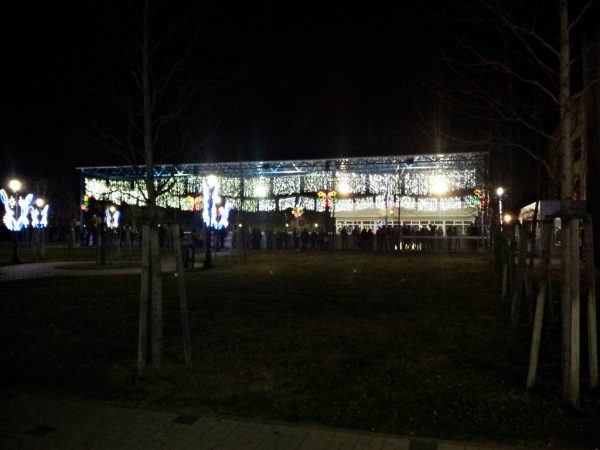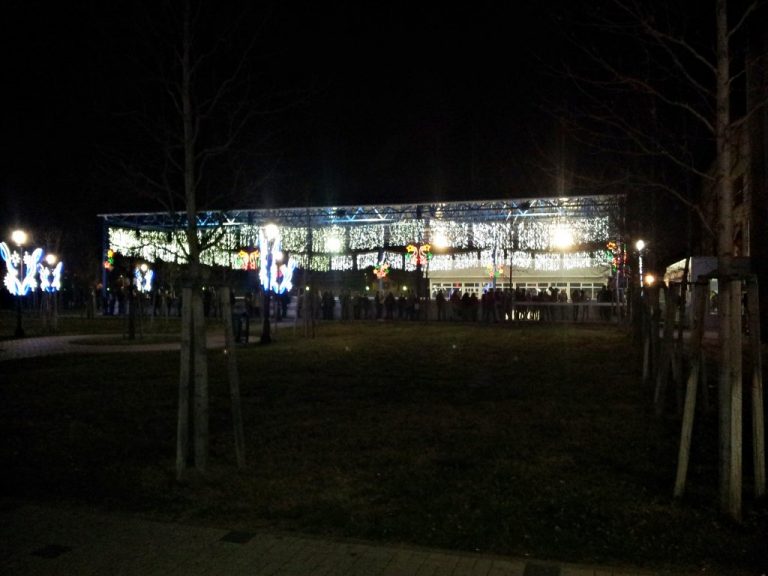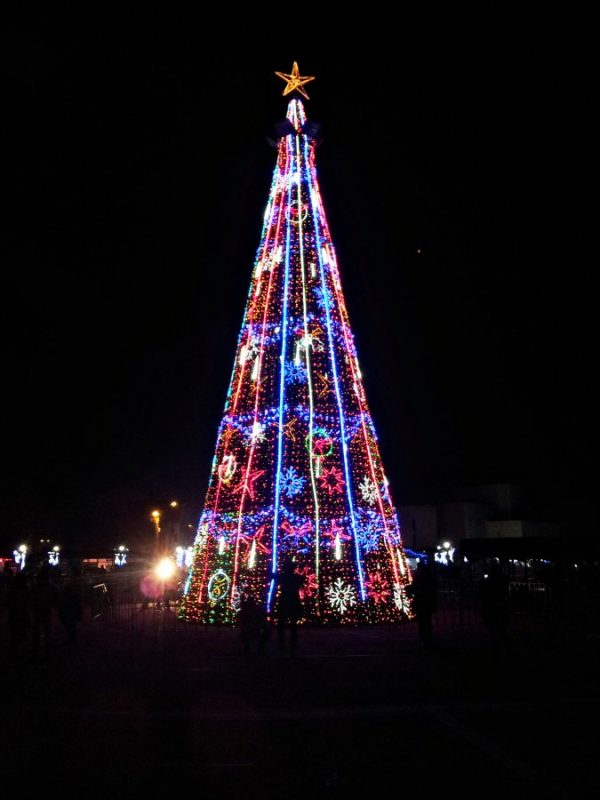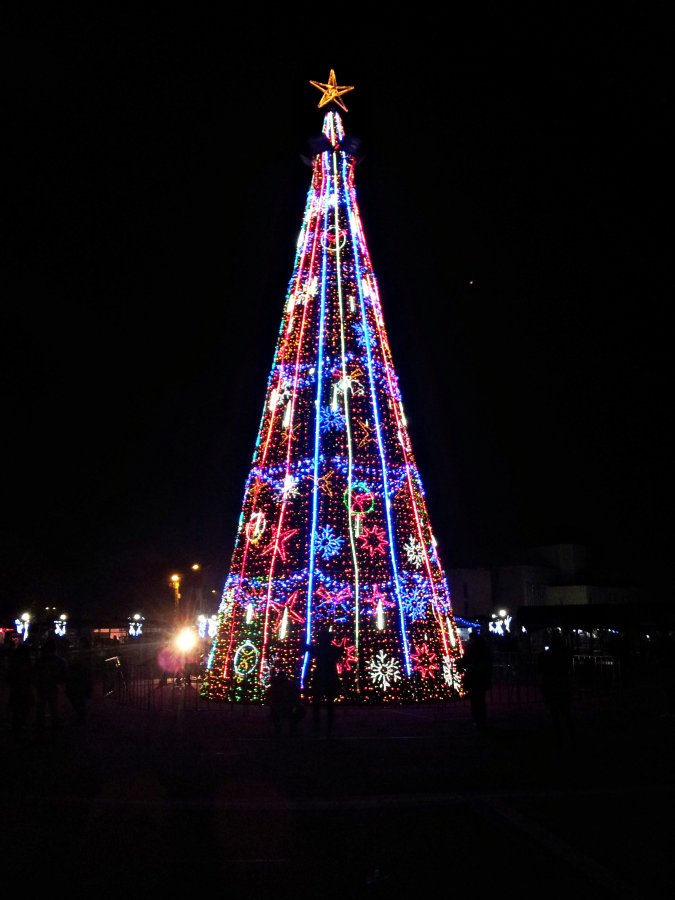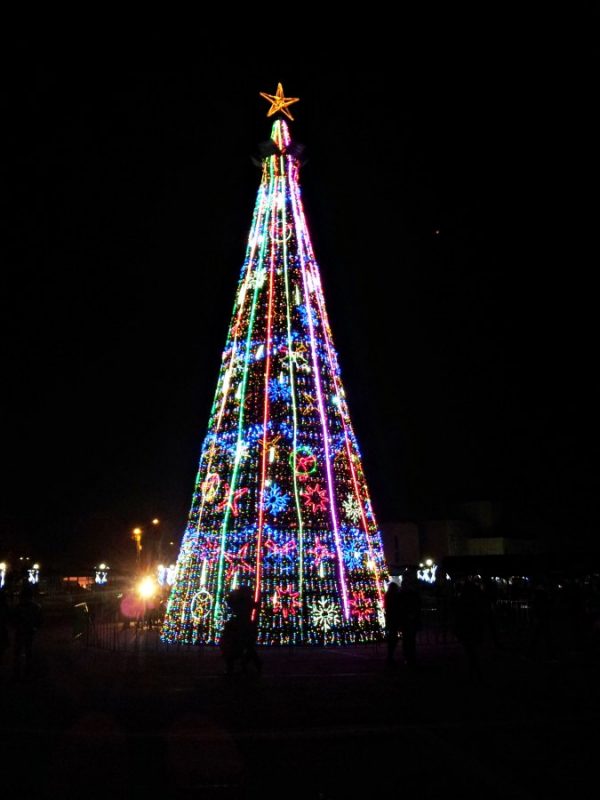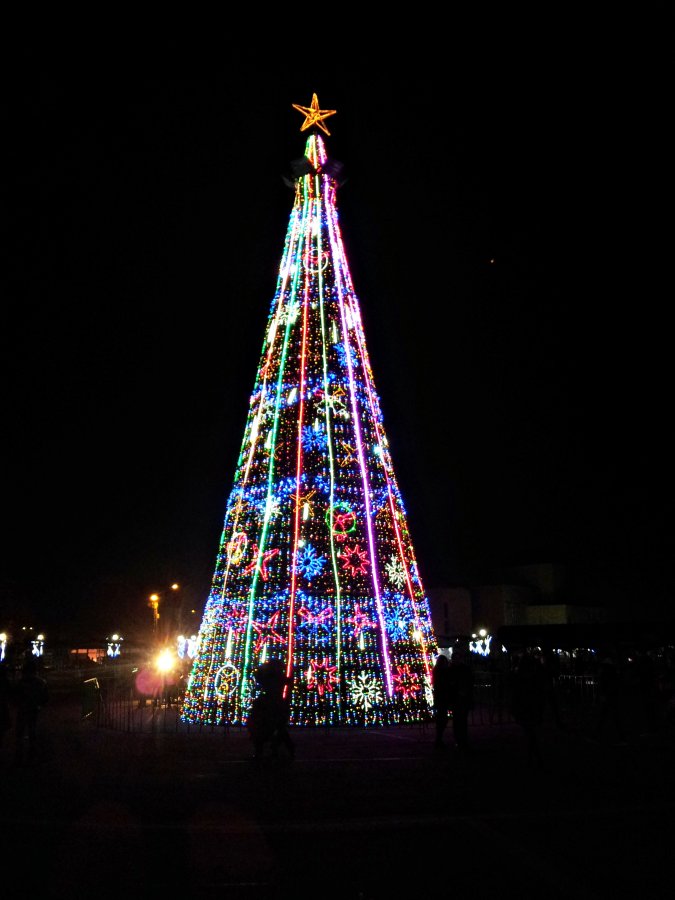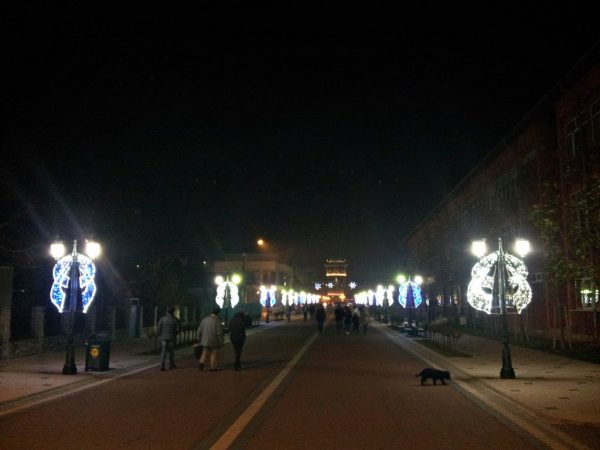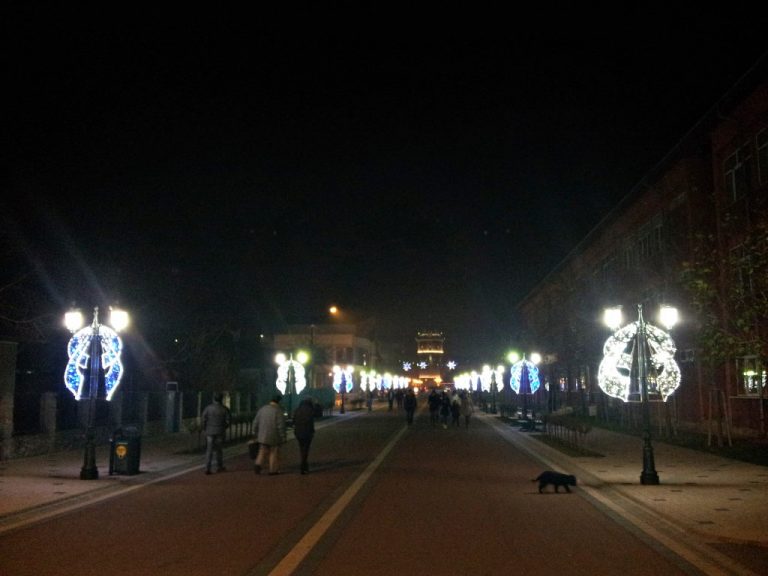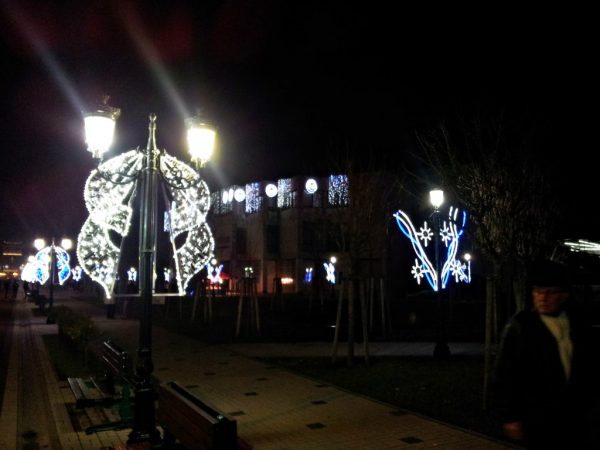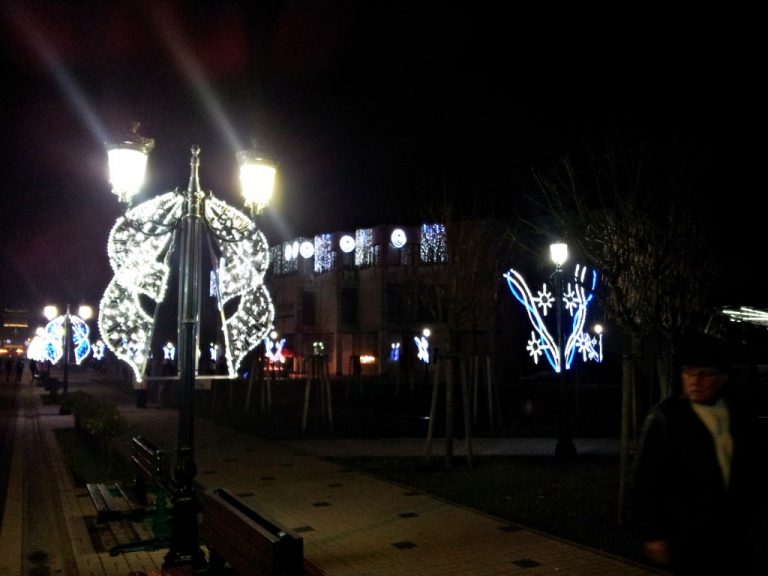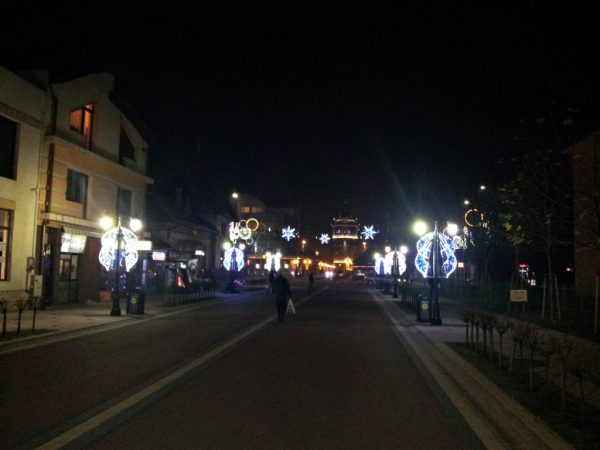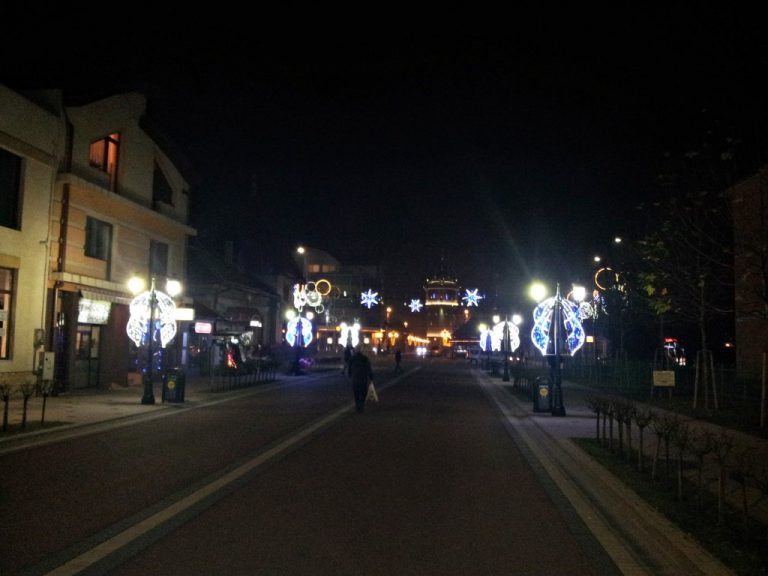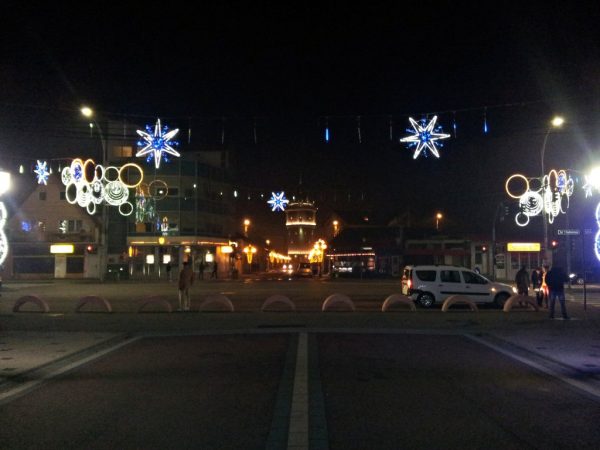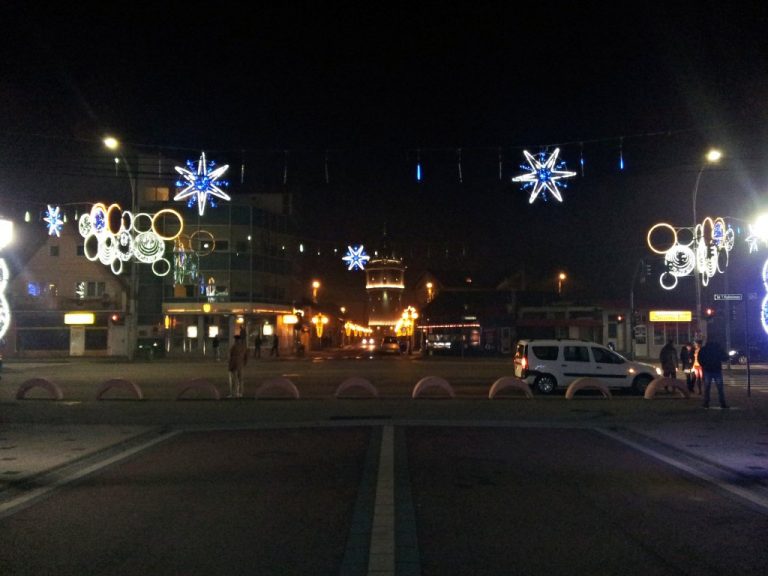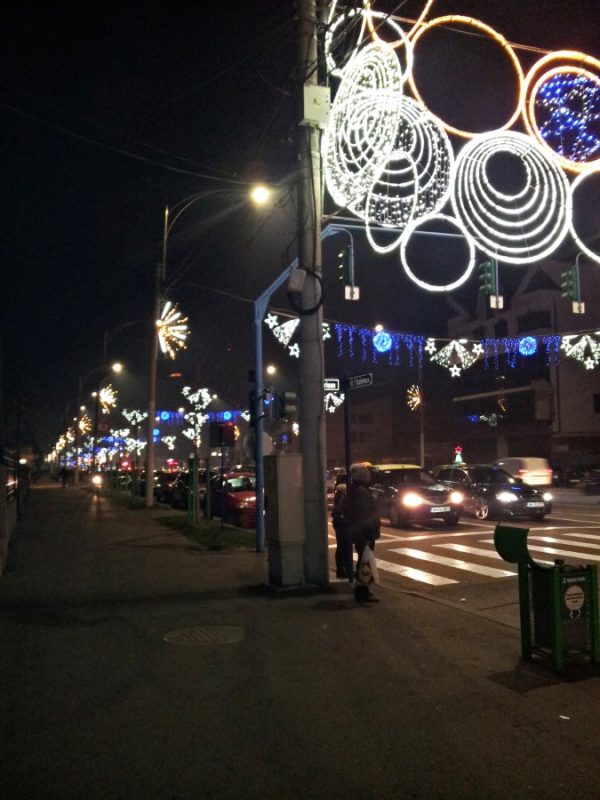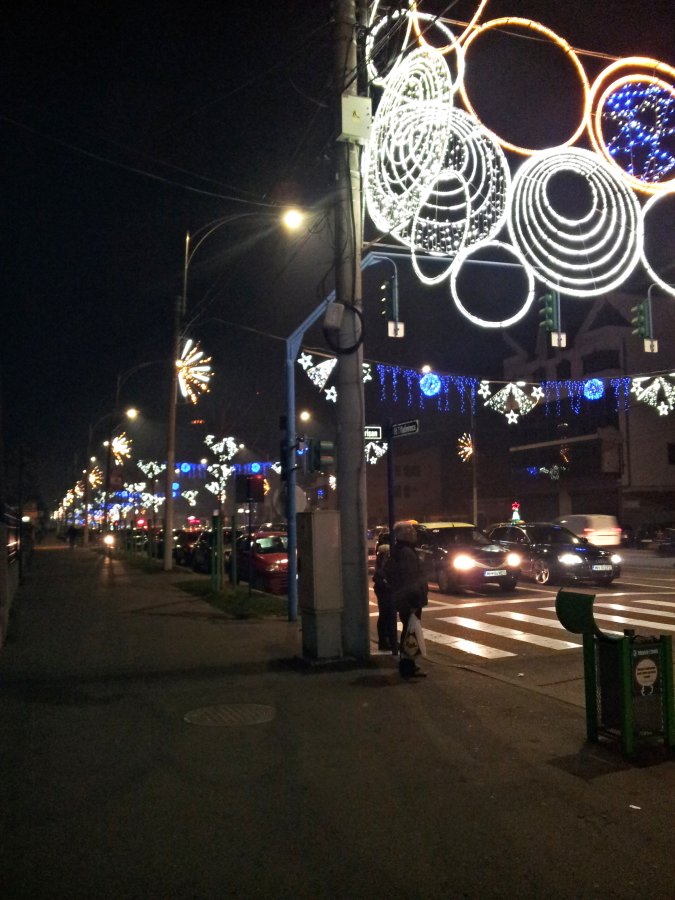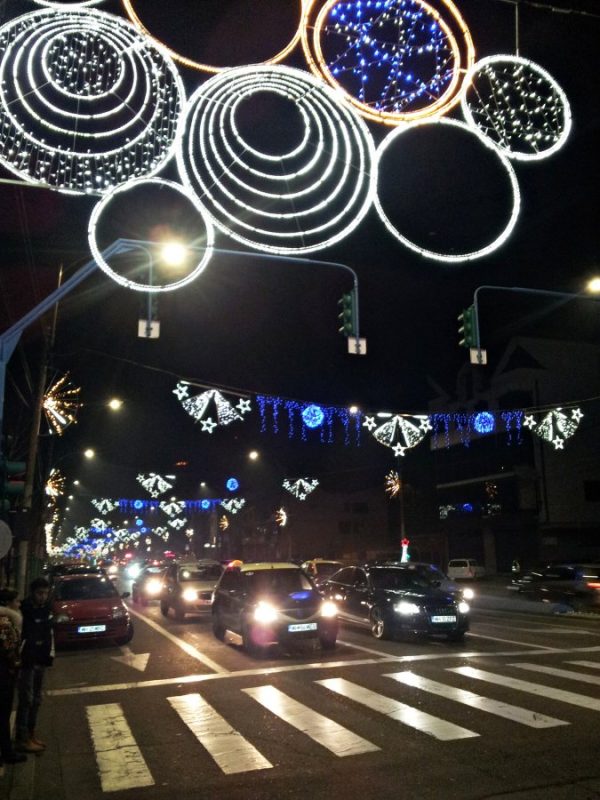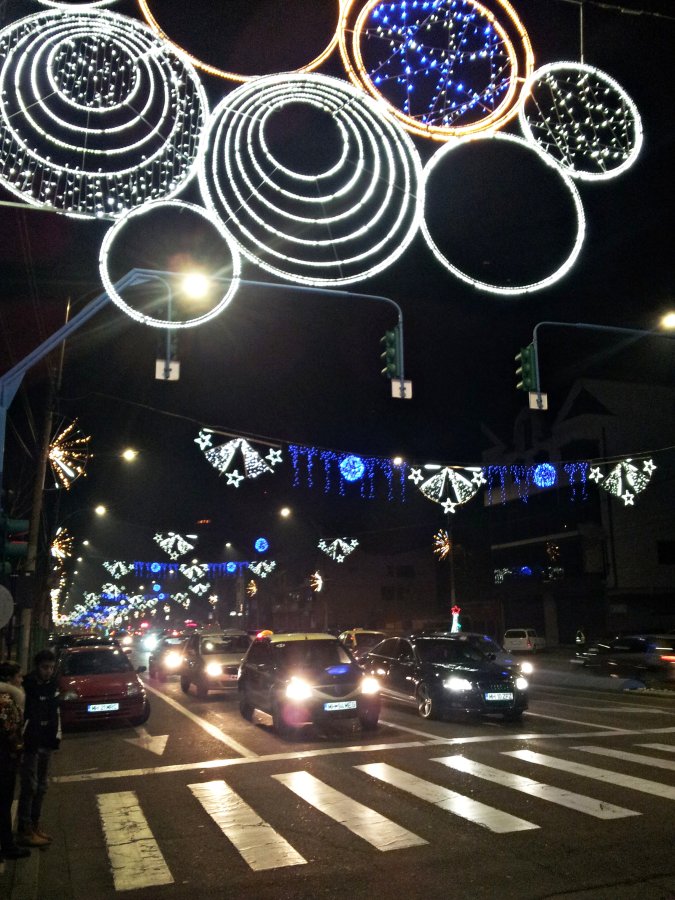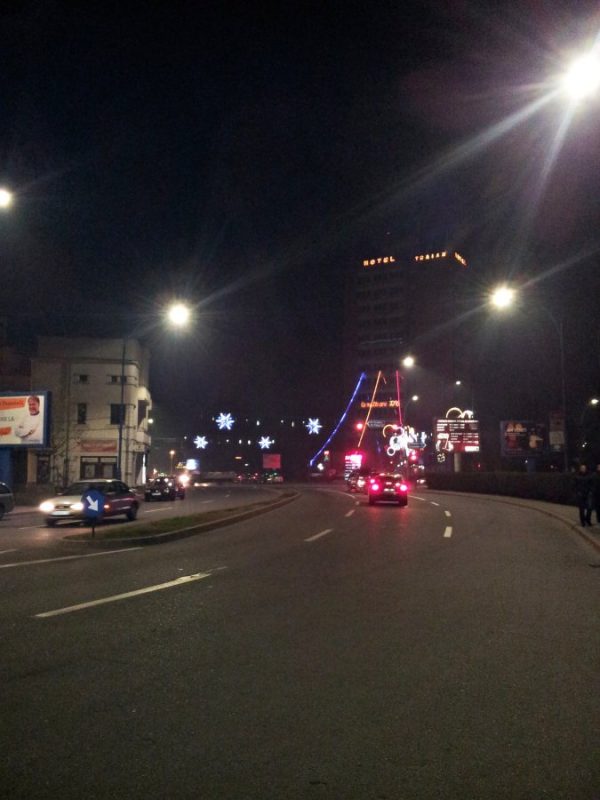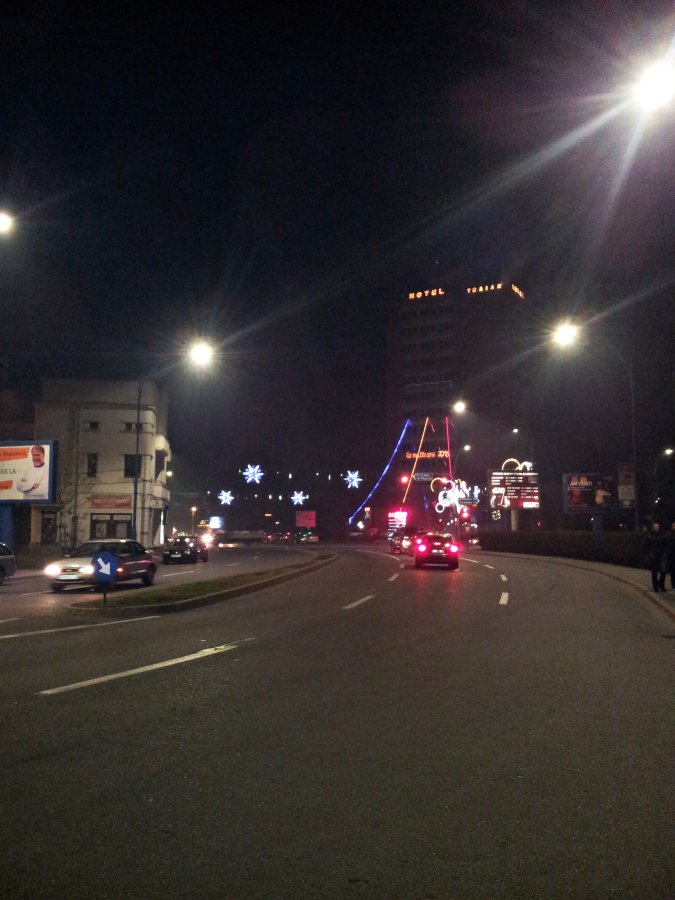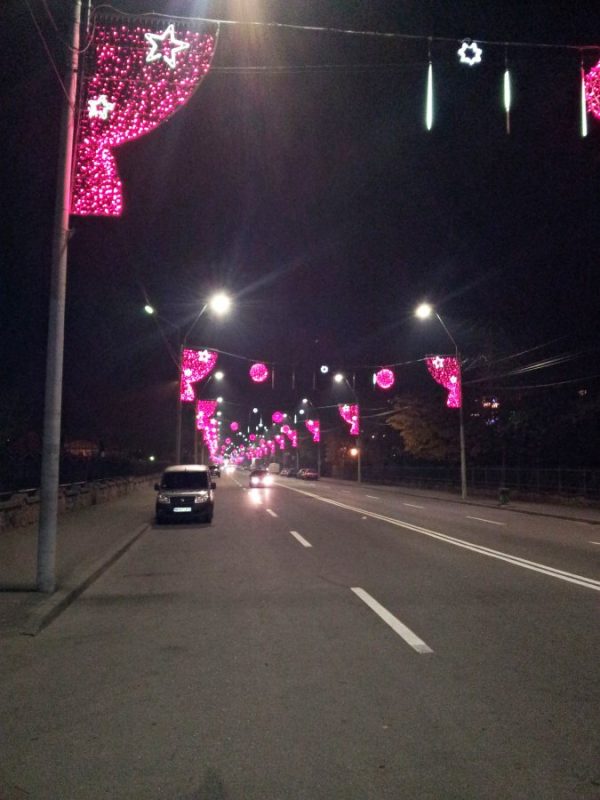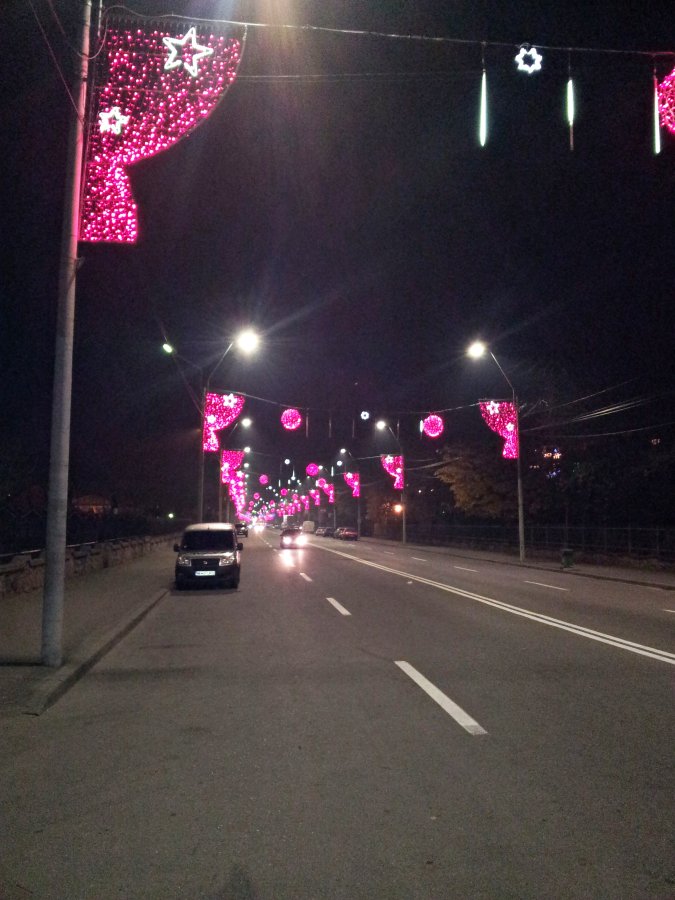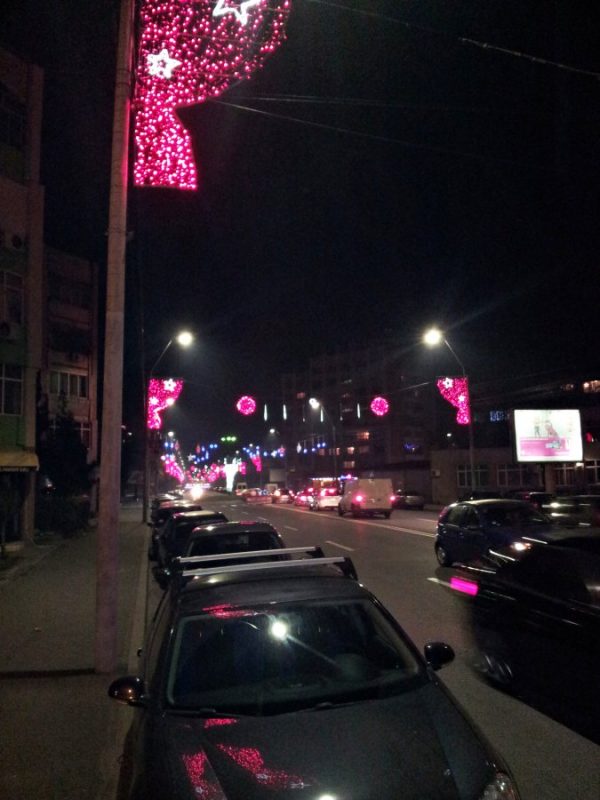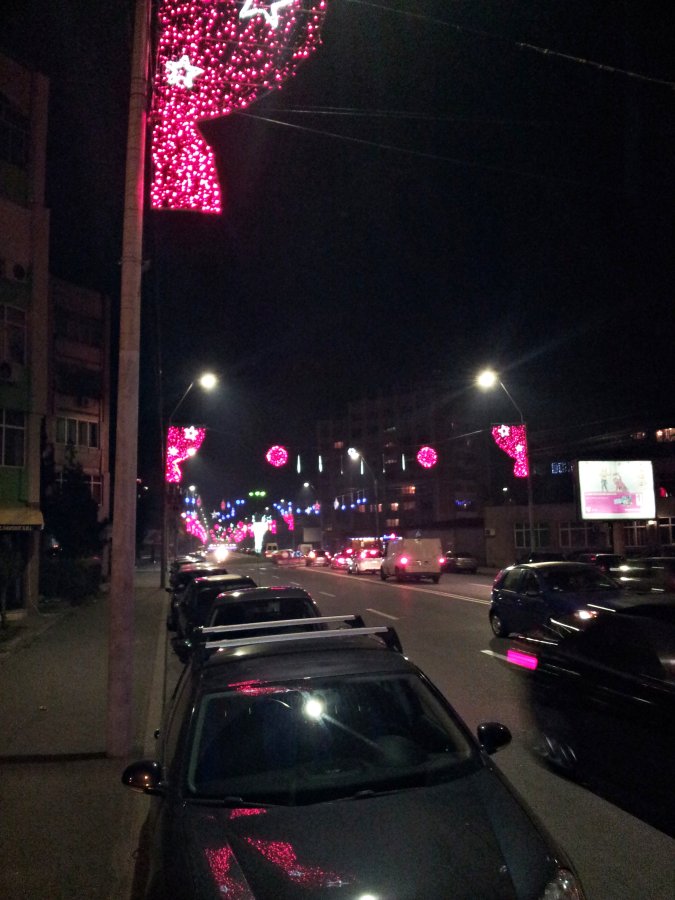 It really feels like you're walking in a fairy tale (minus the snow), and you can see a bit more – and better colors for sure – in the video below, that covers even the areas that I didn't and which shows a bit more of how it actually feels to walk around the city during the evening or night.
Really beautiful! (Note: if you don't have time for it all, watch at least a bit at around 0:37 2:00 and 2:30 for some areas that I didn't manage to cover that well… or just spend the next 4 minutes virtually exploring my city!)
Hopefully you think that these are just as beautiful as I think they are and, who knows, maybe this will give you the final push to finally come here in 2016 (or the near future).
I wish you all a great new year!