If you follow Romania Experience, you know that one of the biggest issues right now for me is related to our house. My wife, my newborn and I are living together with my mother and grandmother, we share the kitchen and small front yard. And since houses in Romania are cheap and nice, we did consider buying a small one right away, but after days of debates and discussions, my wife came with the shocking deal: let's continue living here!
So, for most people taking a peek, we're in a pretty "oh, poor them" situation: married and living with my mom. Not the way most people plan things for their lives, right?
The truth is that I am almost 30 and I feel the need to be independent, to have my own place, to be able to do what I want with it. In our current situation, even though the house is divided in two pieces and we only share a small hallway before getting our privacy, my mom still has a big word to say when it comes to what we do in our "part of the house".
She loves her old furniture and doesn't want to see it go. She loves her yellow paint in the hallway (which is horrible) and doesn't want to change it. On paper, it's still her house and she's difficult to deal with. This was probably the main reason why I wanted to buy something – anything – for us to move.
But things changed a little. Upon hearing that we want to leave, she immediately changed strategy: although she supported the idea of us getting our own place, when she saw that we're having a difficult time finding it for the right money, she came with a counter-offer: she agreed to give us complete freedom with our half of the house where we can do whatever we want with… anything.
We are not in a perfect situation, but we had already invested a pretty big sum of money turning our living room into the nursery. The blue starry walls, the new furniture, new doors… plus some renovations to our bedroom (because sadly it's just a one bedroom space that we are living in) they all got us pretty attached to our home. And apparently my wife too, who I considered had the hardest time living with my mom.
But now with her counter offer in place, we might just make it work: as soon as we were given clearance, we've decided to do some changes: firs of all, we'll turn a small area that used to be a hallway slash dressing into a living room. A VERY tiny one (about 70 sq feet), but at least it's better than nothing.
We'll only have room for a couch, a table and some chairs and nothing else… but at least there will be a place. Also, there was some unused space near the bathroom where we will build a kitchen/dining area. That will be bigger (about 190 sq. feet) but it has a really strange layout – it's long and tight.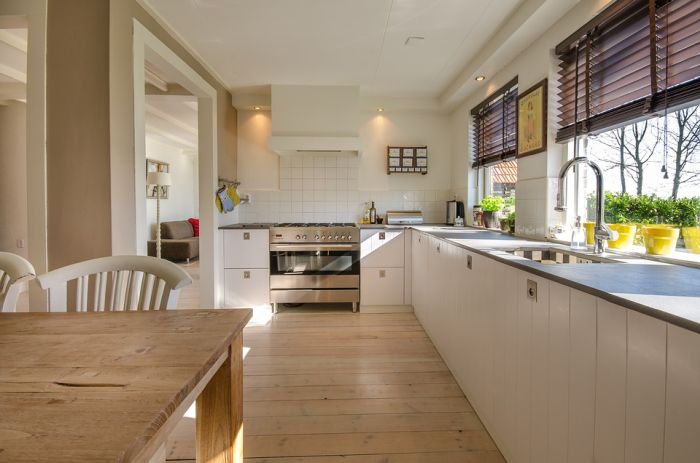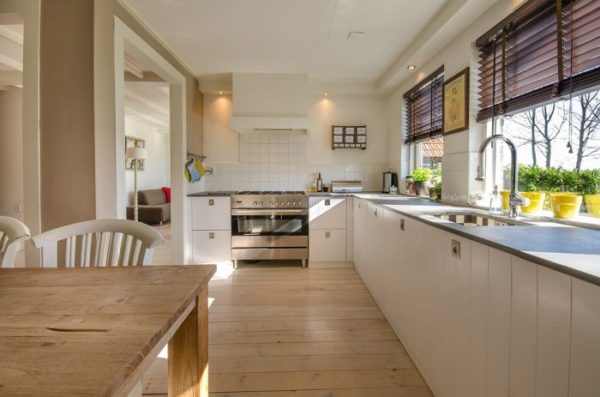 But we will have our own kitchen which would be a huge win for us, because cooking with my mom around was at times a real nightmare – she's on a gluten free diet so we usually prepare our own food while she was working on hers, which used to get very tight and nerve wrecking, because apparently nothing that we did was done as it had to be done and she kept giving advice and driving us crazy.
So yeah, we were not living in the best conditions (it could've been a lot worse too), but things have finally turned around a little bit: I'm still married and still living with my mom and apparently that's what we're going to do for a while now until we manage to save enough money for a real house. And with the new changes (I'll share the results as soon as everything's ready, probably in a few weeks) I am actually excited about our new situation.
And one of the biggest wins here is financial: if we were to buy a house, not only that we would've bought one that wouldn't have been in a good condition, it would've been far away from the city center and small AND we would've spent all our money. Now we'll only spend a fraction on to add the new rooms and for the furniture (which will probably cost more) and we'll still have most of the money making more for us (hopefully, ha!).
Plus, it's always good to know that you have some put away if an emergency hits because if we were to buy we would've really spent EVERYTHING we had, as we are not even considering getting a loan.
So… that's the situation here. Not as anticipated a couple of months ago, but still better than it was a few months ago!
Do you think that, under these circumstances, you would be able to basically live with your mom in a pretty small space?
[Photo by: Joe Dyndale]