Oradea is one of my favorite cities in Romania. It's also one of the country's largest, developing quickly and impressively over the past few years.
It's still a hidden gem – at least for foreigners & expats, so now is still a great time to move to the city.
Actually, Oradea is usually the first city I recommend when people ask me what city should they choose in Romania.
This means that it beats – in my books, at least – better known places like Brasov, Sibiu, Bucharest or Cluj Napoca.
And today we're going to talk about living in Oradea and learn everything from Oradea's population, to where to stay short term until you sign a longer lease and everything else.
Where to stay in Oradea
I always recommend visiting a city before making a more permanent move there. This helps you really understand if it's a good fit for you, but also allows you to see how life is in different areas of the city.
I already wrote an article about the best neighborhoods in Oradea, but you should still spend at least a week there before making a more permanent decision.
Here are the best hotels in Oradea, perfect for a stay for one night to 7 nights or even more:
DoubleTree by Hilton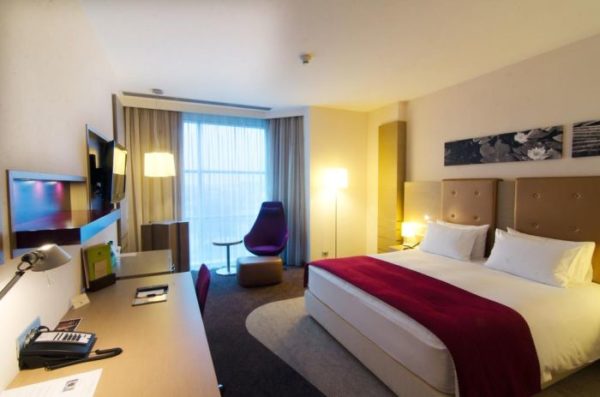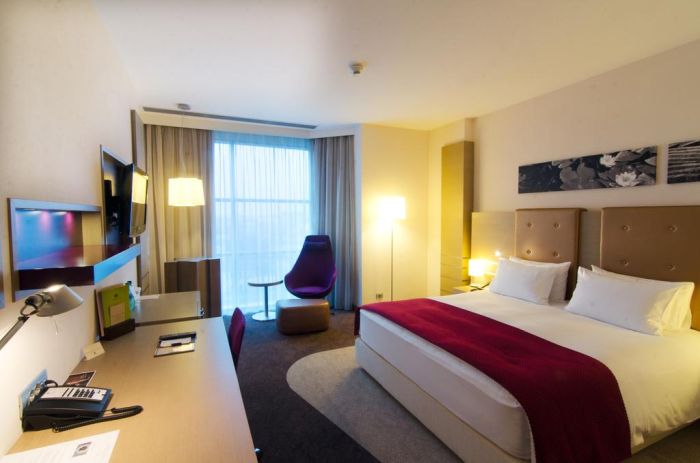 If you're looking for something a bit more fancy and you're ready to spend a bit more for extra luxury, DoubleTree by Hilton should be your choice.
This is a 4-star hotel with a beautiful restaurant that serves delicious food. It also has amazing views over the Crisul Repede river since its located on its banks – so make sure to ask for a room with river views.
The rooms themselves are large and modern, with the furniture and everything else in top quality. The beds are comfortable and even though the pillows are a bit soft for my taste, it won't be a problem to get a good rest here.
Service overall is really good too, and overall I don't think you will have any reasons to complain. You will be able to relax and rest well, as this location is not in a noisy area.
While not in the heart of Oradea, the hotel is still close to the city center and even closer to the Aquapark – so if you're planning to enjoy the sun and splash in the water, definitely consider DoubleTree by Hilton!
Click here to check price for your dates.
Caro Boutique Hotel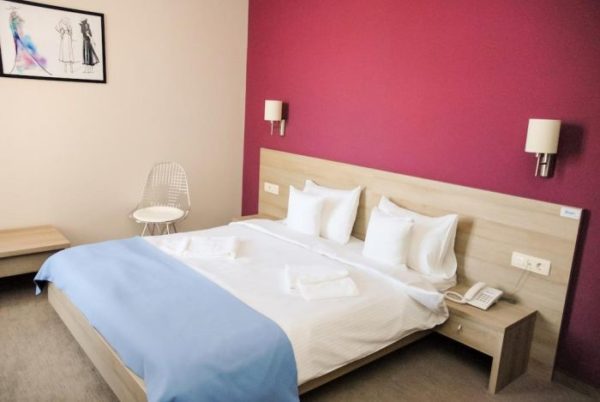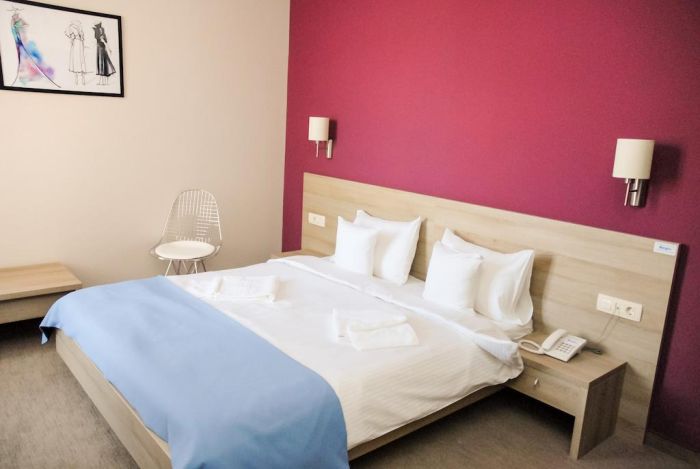 Situated on the other side of the river, closer to the New City, Caro Boutique Hotel offers an alternative to the hustle and bustle of Oradea (which is never too scary, by the way).
This boutique hotel itself is modern, yet small, with comfortable rooms and the pricing is just right – and that's all that matters.
It doesn't feature the highest quality furniture you've ever seen, but at least it's in good shape and the entire place is clean and comfy.
And most important – you will always feel welcome here, as the staff does their best to treat each guest like royalty.
Click here to check prices for your dates.
Stokker Hotel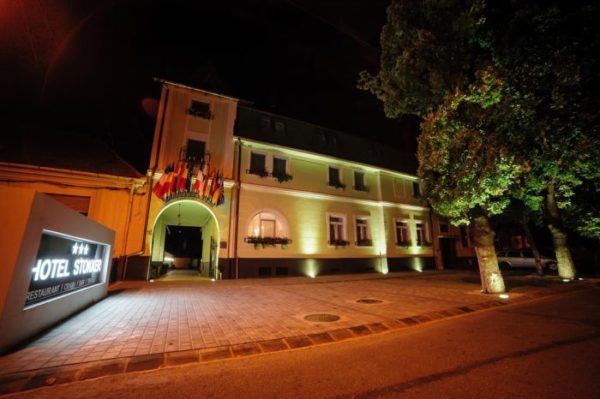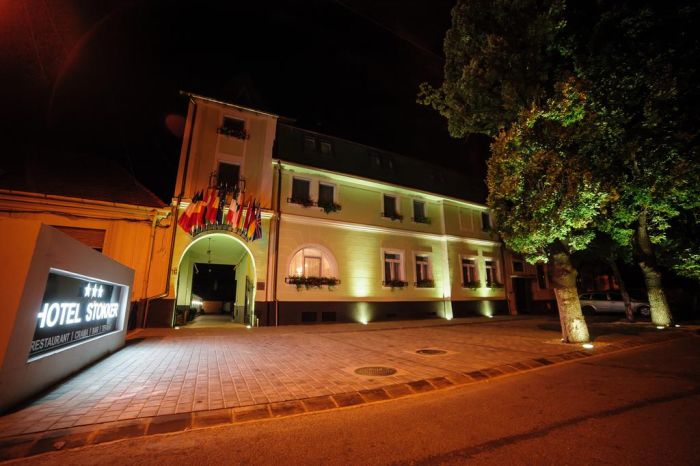 If you're more budget-oriented for your stay, this hotel situated in the Northern part of the city offers great prices, without sacrificing anything in terms of quality of the rooms.
It's true, it's not situated in the best area of the town, but you are still within walking distance to the city center and close to two of the biggest and most beautiful parks in Oradea.
The hotel is also situated right next to a busy road so it might get a bit noisy every now and then, but usually the double pane windows do a great job keeping the noise outside.
The rooms are a bit small and the furniture a bit dated, but you'll still have a good time here despite all that – just it won't be as pleasing to the eye as it would in the other places. But for that, you can always go for a walk!
Click here to check prices for your dates.
Things to Know about Oradea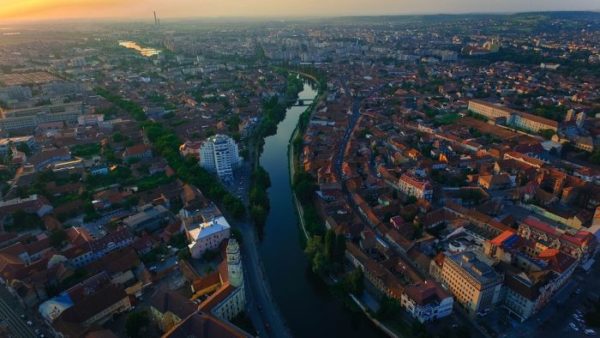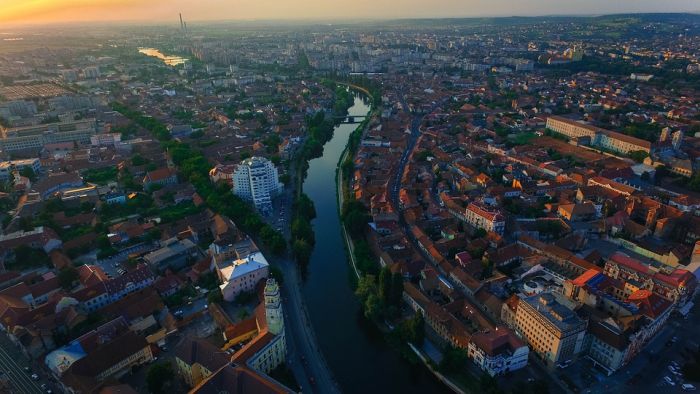 I know that people rarely talk about Oradea, which usually goes under the radar, but I am also sure that things will change in the next few years.
I personally consider it an opportunity for those who want to get ahead of the crowds and secure some good deals on housing for example, especially if you're looking to buy property in Romania.
Oradea is one of the fastest growing cities in Romania, with massive developments in the city's infrastructure, with renovations being made and new buildings being constructed.
Business is booming in the city, which is also extremely beautiful, so you shouldn't wait too long before deciding that it is indeed a great place to at least visit if not call your new home.
Now, getting to what I consider to be the "boring facts" which don't really offer you more than a Google search would, but these have to be said to have a clearer picture about this city…
Situated in the North-Western parts of Romania, it is one of the larger cities in Romania: Oradea has a population of a bit over 183.000 people, making it the 9th largest city in the country.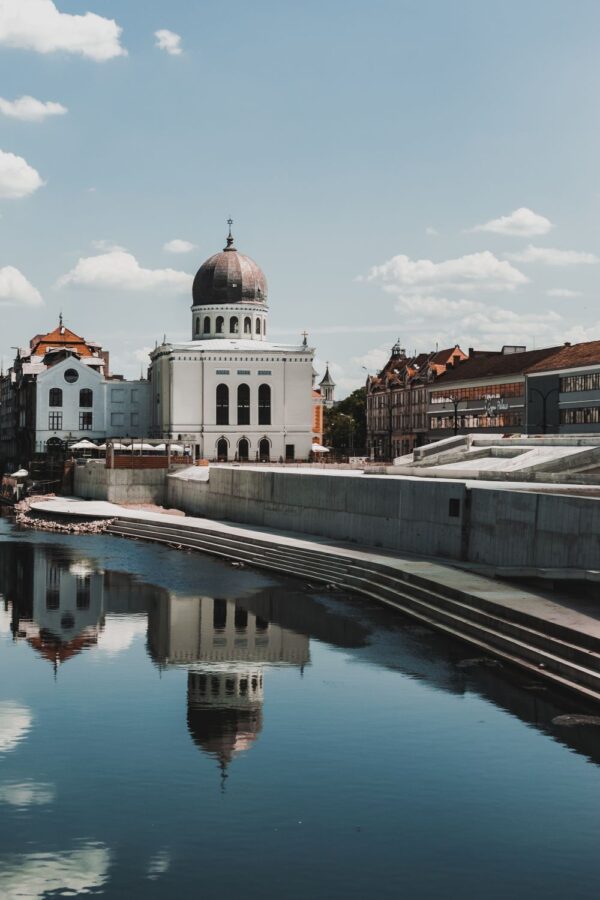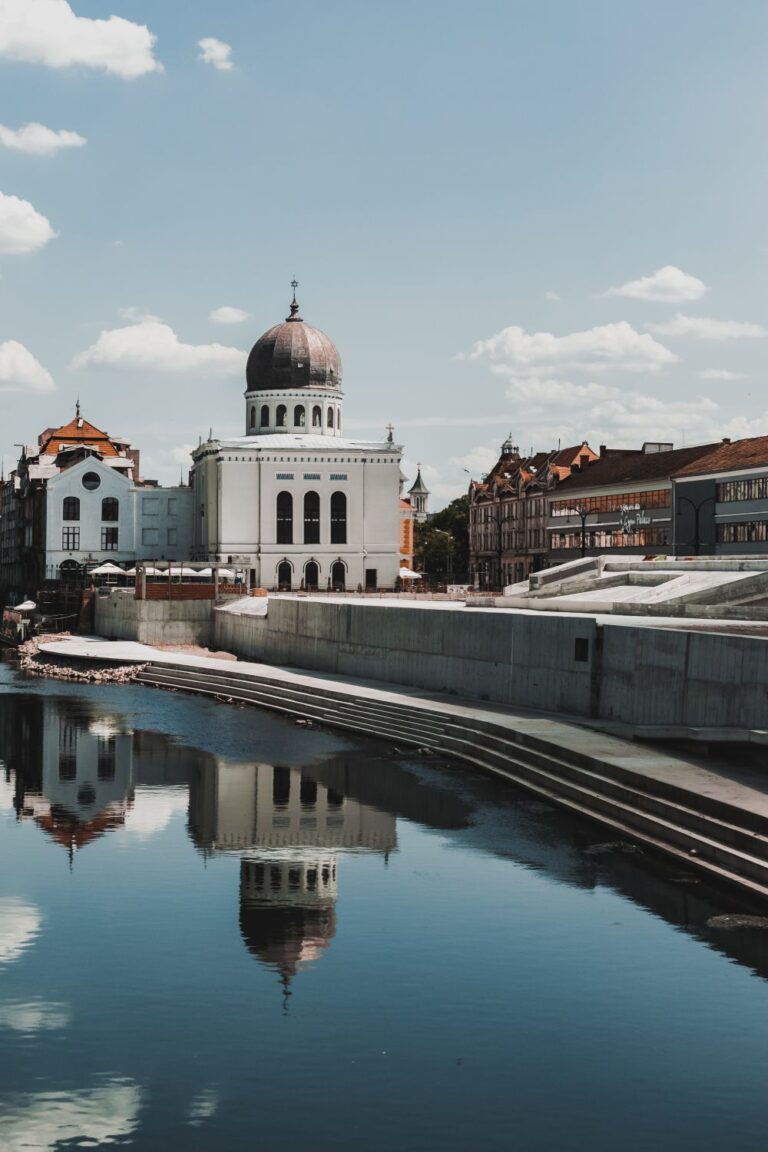 The data above is based on the latest official numbers and there is a slight decline in population recorded here – as it is the case with most cities in Romania and the country as a whole.
There is a beautiful river – Crisul Repede (the Fast Cris) – going through the middle of the city and it's also one stone's throw away from Baile Felix, a well known thermal spa resort in Romania.
It is an old city with rich history – mentions of the modern Oradea being recorded since the 1100s. The city was part of the Hungarian empire for most of its existence.
As a result, today about 25% of its population are Hungarians. The city itself is well connected with other cities in Hungary, being right next to the border. So it's easy to plan a quick weekend getaway in nearby Hungary.
Public transportation in the city is handled by trams and buses, which cover the city relatively well. Public transportation is reliable albeit slow, but you also have cheap taxis to get you around faster – as well as ride sharing options like Uber.
The city is well connected to others in Romania via the train station (which also offers destinations to Romania's neighbors). There's also an International Airport in the city which offers low-cost flights to some European cities (but not a ton of destinations at the moment).
Not so easy to get to Bucharest or other cities in Romania, though. Train connections are slow (and no direct train to Bucharest), while driving would be tedious as well.
There is a plane though flying from Oradea to Bucharest (and vice-versa) that only takes 80 minutes and costs around 50 Euros (maybe less if you book ahead).
Living in Oradea: What Is It Like?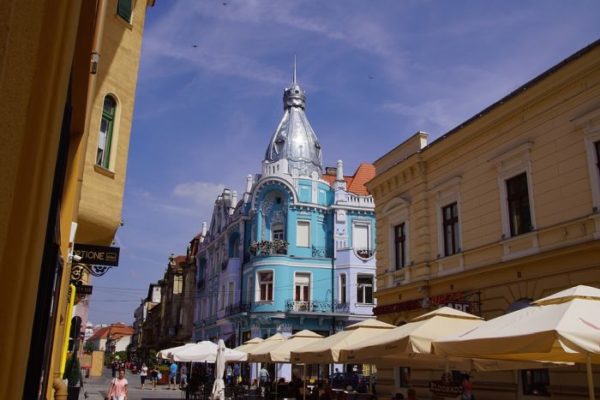 I personally believe that Oradea is one of the most underrated cities in Romania and I'm also sure that you will hear a lot more about it in the future.
Oradea has been growing tremendously in the past several years, becoming more beautiful and offering an increased standard of living.
In other words, this is the perfect city to move to right now, as it's still flying under the radar and costs are lower than in more popular locations.
Secure a long term lease or buy property here before prices explode (or at least that's how I feel) in order to get a perfect deal.
I did check property prices in the city, as well as rentals, and I have to say that they also went up over the past years, just like they did in the rest of the country.
But they're still lower than prices in other large prices, with great deals to be found every now and then.
Oradea is the leading city in Romania when it comes to European funding received for rehabilitation projects and it is one of the first cities in the country (if not the only) where citizens can actively vote for the next projects the city should tackle.
As a result, investments are made in things that the citizens really want changed, fixed or improved and so far things have worked almost flawlessly in the city.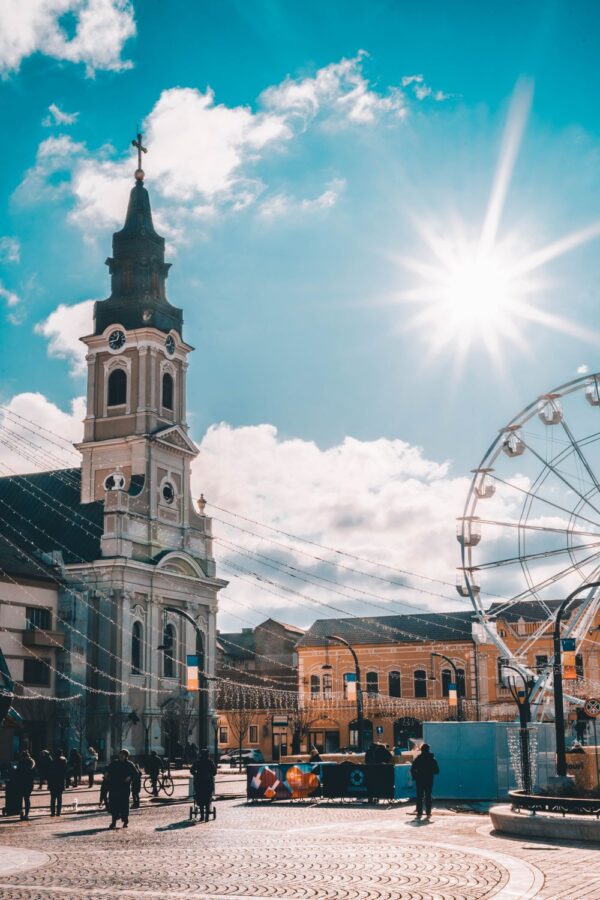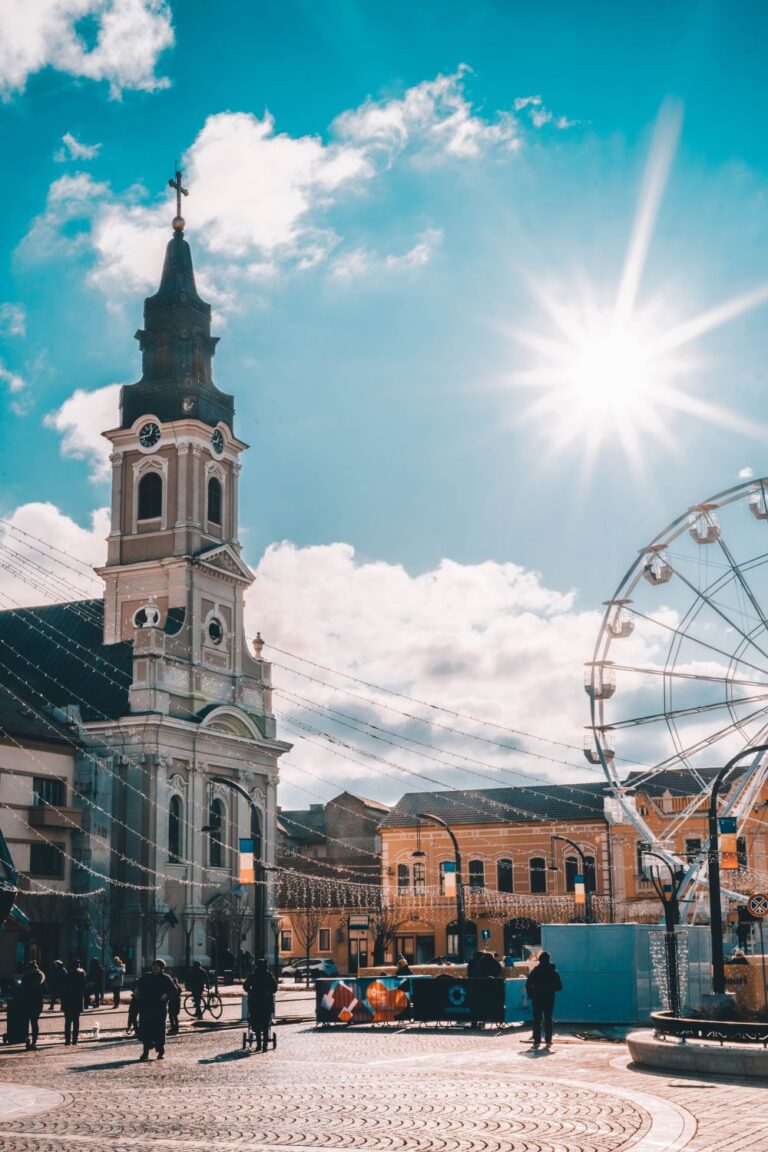 Most of the buildings – especially the charming ones in the city center – have been rehabilitated as well, looking fresh and beautiful, while still keeping their original charm.
The infrastructure is also among the best in the country and the constant flow of investments means that the city is growing, evolving and turning into a much better one.
But despite its growth, Oradea is still not insanely popular – at least not for foreigners.
The cost of living is still very low compared to the larger cities, the city itself is slower paced and life there more tranquil, while entertainment options and events are varied enough for you not to get bored.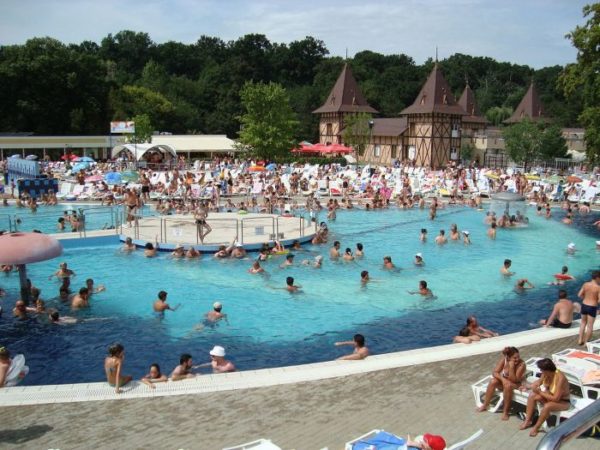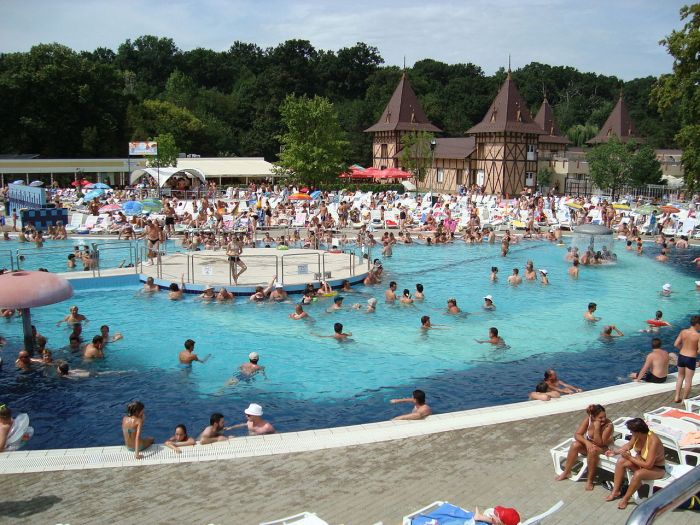 Job opportunities are also decent in the city, although still nowhere near to those offered by Bucharest, Cluj Napoca, Timisoara or Brasov.
Still, the competition is lower than in those cities, there are still corporations that are looking to hire and, depending on your field of work, your specialization might be in high demand. You can't know for sure before you test the waters.
Oradea is also one of the city's most important centers of educations, offering education options for all ages, including private schools. I have a great opinion about the latter, and I am sure you will too.
Overall, living in Oradea is really nice, with lots of opportunities at the moment.
From the lower cost of living (compared to other large cities), to the plethora of things to do, the beauty of the city itself and better opportunities to find a job, it is the perfect city for most.
It is slower paced and less chaotic than other large cities. It's pretty much walkable – or at least very accessible through the public transportation system.
If you choose one of the areas that's close to everything – close to the city center – then you can easily live there without a car and simply walk everywhere. Really nice!
Cost of living in Oradea
I have various articles dedicated to the cost of living in Romania and I have linked to the latest above. But we'll still check a quick summary of the anticipated monthly expenses in Oradea.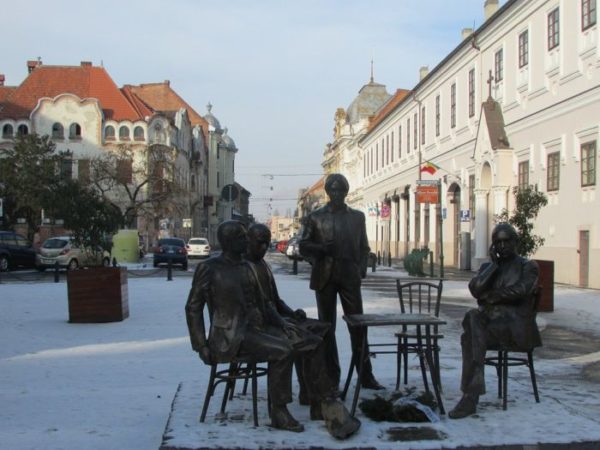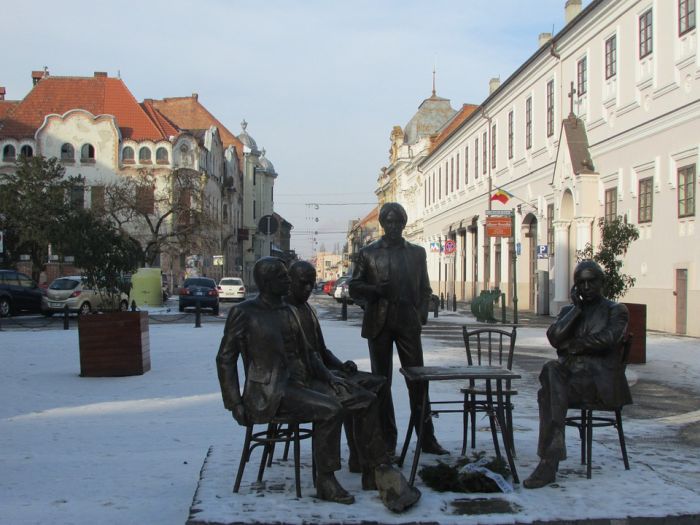 I told you that the city is cheaper than the other large cities in Romania, and that is indeed true when it comes to accommodation costs. Most other prices are pretty much the same throughout the country.
But since accommodation takes such a big chunk of one's monthly budget, you will still be able to save some nice money each month in Oradea.
And in Oradea, rent is still very affordable for the nice city it is: you can find a really good studio for around 250 Euros per month, while a decent two bedroom apartment would be around 500 – 600 Euros… so you definitely have options.
The low cost of living means that a single person could live a modest, but decent life on around 1,200 Euros per month, while a family of 2 (or even 3) could live a decent life for 1,700 Euros per month.
Of course, the higher your budget, the more options you have and if you're used to splurging, then you should definitely budget more.
I think that 1,200 Euros per month per person is safe for thriftier people out there, while 1,500 Euros per person can be considered good living.
Things to Do & See in Oradea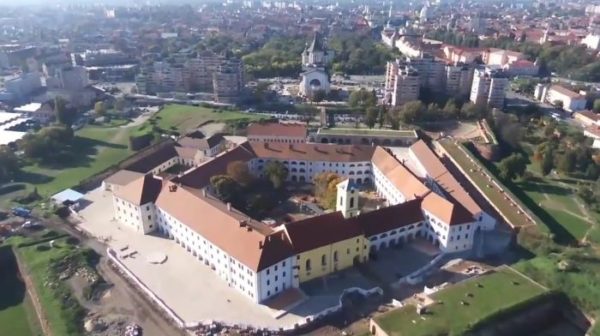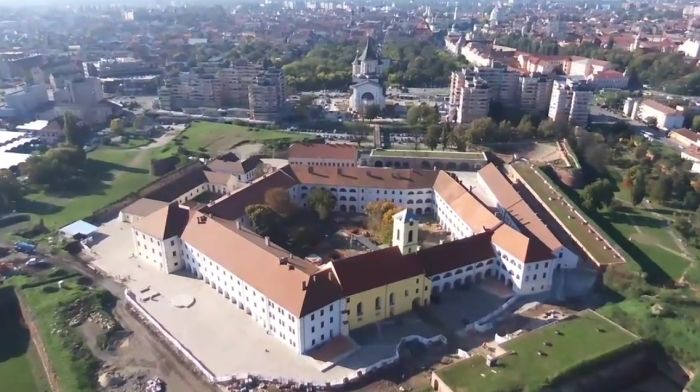 There are so many beautiful things to see in the city – from the charming old buildings in the city center, to the nearby Fortress or Baile Felix, to the great Aquapark during the summer and the Crisul Repede river itself.
Oradea has a lot to offer in terms of eye candy, that's a fact. I actually wrote a dedicated article for that, so make sure to check it out for more details of all the important attractions.
Until then, it's worth noting that the city is also the only city in Romania that's part of the international network of Art Nouveau cities (I didn't know such a thing existed until I did my homework about Oradea – but it still sounds pretty impressive).
So if you're a fan of the Art Nouveau style, you have an extra reason to love this city!
Apart from the classic attractions in an nearby the city, you also have plenty of restaurants and pubs that serve delicious food and offer unforgettable experiences.
While there's definitely not a restaurant on every corner, you still have a ton of high quality – yet budget friendly – options available.
All in all, there are lots of things for you to do and see in Oradea without ever getting bored.
Conclusion
As I was saying in the intro, Oradea is by far one of my top recommendations for cities to live in if you move to Romania.
I would go as far as placing it at #1 if you're not looking for a particularly large city (Cluj Napoca would be better suited then) or if you're not looking for something chaotic yet charming for some like Bucharest.
Offering a lot of eye candy for some really decent prices, Oradea has everything you can wish for, is perfectly located – close to both Hungary and Cluj Napoca (and even Ukraine), it is quickly developing using European funds and you'll love it.