Last year, we went for a summer vacation in Venus, Romania – and it was a surprisingly nice experience (especially based on our really low expectations). Now we knew exactly what to expect and decided to choose the Romanian beaches once more – this time we went for Eforie Nord where we chose Hotel Fortuna for our stay. And today I am here to share with you my opinions about the hotel and the resort itself. Hint: I was pleasantly surprised!
The reason why we chose Eforie Nord over the more popular Mamaia was based on two major things: first, we were going to travel by train and there's a fast, direct train from Bucharest to Eforie Nord and second because it's more relaxed than Mamaia, perfect for our young kid who's not (yet) all about clubs and cocktails.
Eforie Nord is also a city – so not just a resort built for tourists – and it's on the larger side, offering a lot more options to explore and spend your free time. We also chose Hotel Fortuna for being extremely cheap and still highly reviewed. I will share my review of the hotel in this article, after some general images and thoughts about Eforie Nord, but I can say that all in all I am extremely happy with the choice that we made.
How is Eforie Nord as a vacation destination?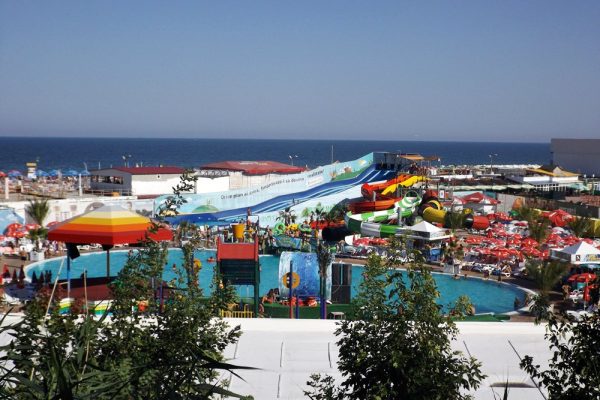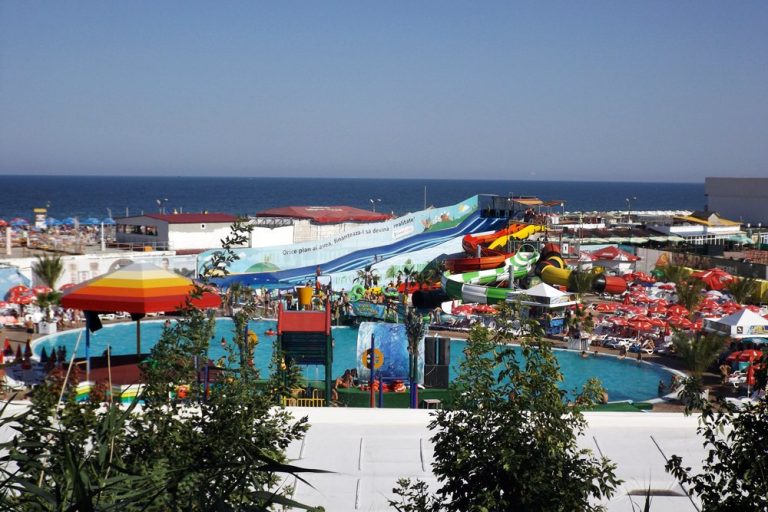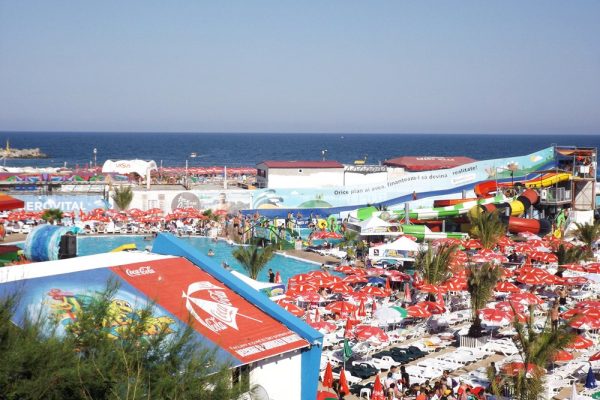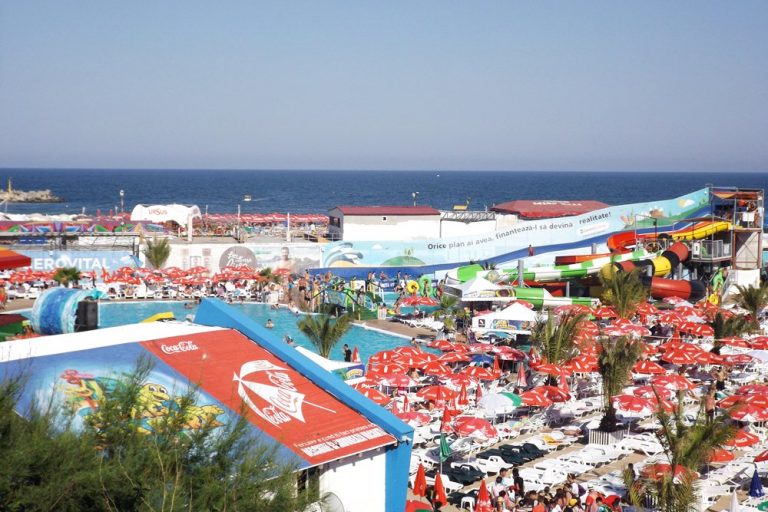 Personally, I liked it way better than Venus. Eforie Nord is a small town and is more alive than Venus was last year: more shops, more things to do, more than one street to walk on, ha!
It has a really nice and wide sandy beach, with really shallow water (you could walk a couple hundred meters and the water would still be waist-high). It really felt like a real vacation destination with all the shops and stores, the fast food shacks and all the crazy places to buy souvenirs from.
It also has a water park – although it only has a few water slides and a big pool, nothing fancy – but at least you have some options.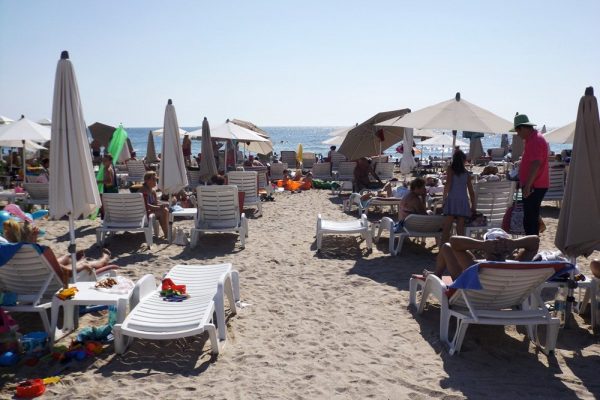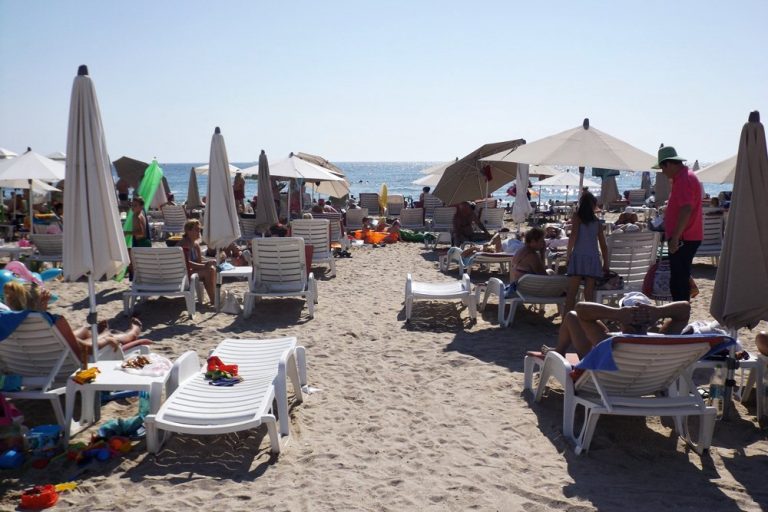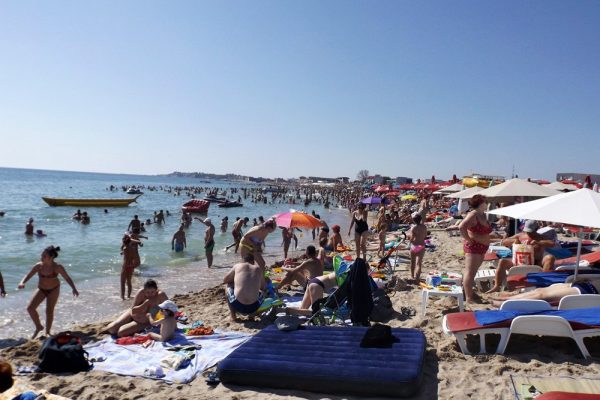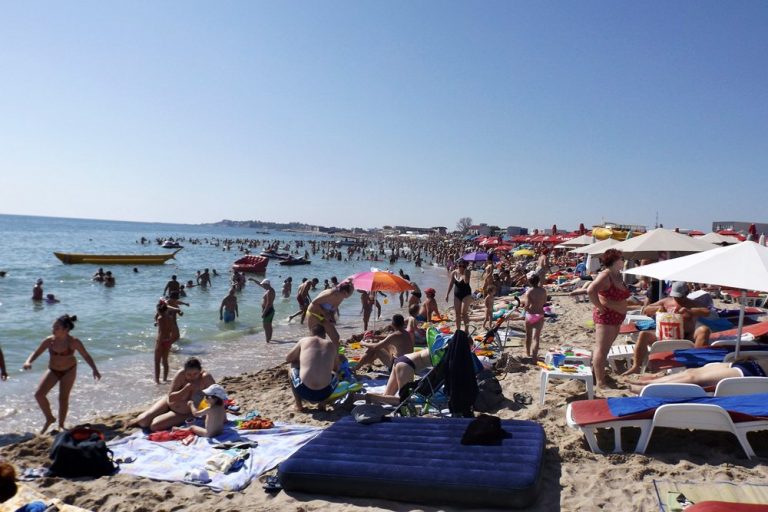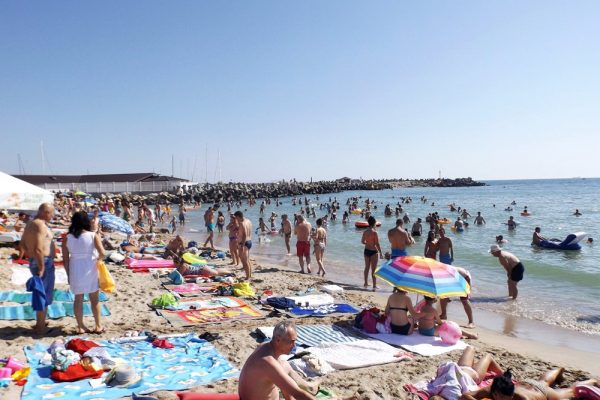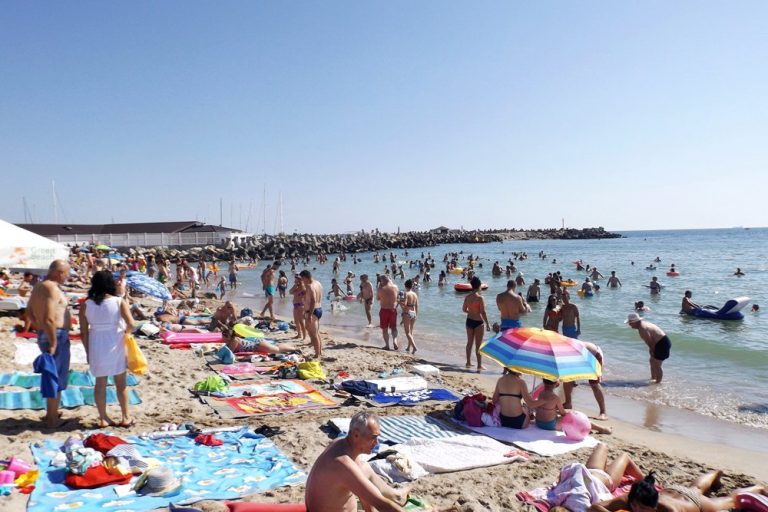 Even though we went there towards the end of the summer season (23-30 august, with the first day of September being considered off-season), it was pretty full and bustling with life. What I liked even more was the fact that I heard a lot of foreign languages there: French, German and Russian, which means that people abroad are starting to show interest in the country. And this can only lead to better services and an increased overall quality over the years!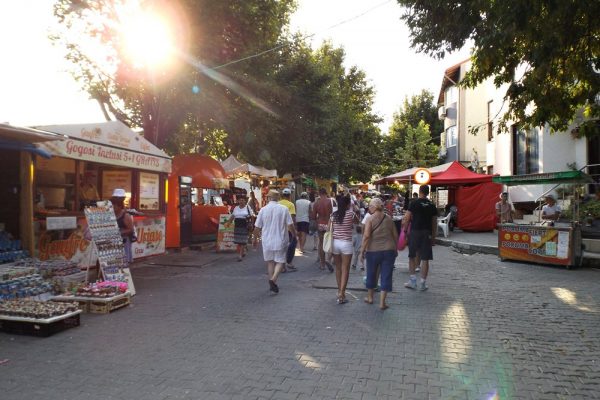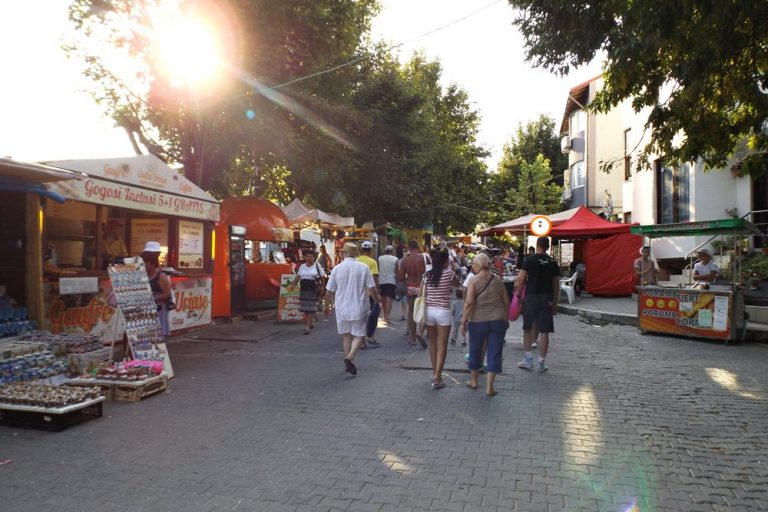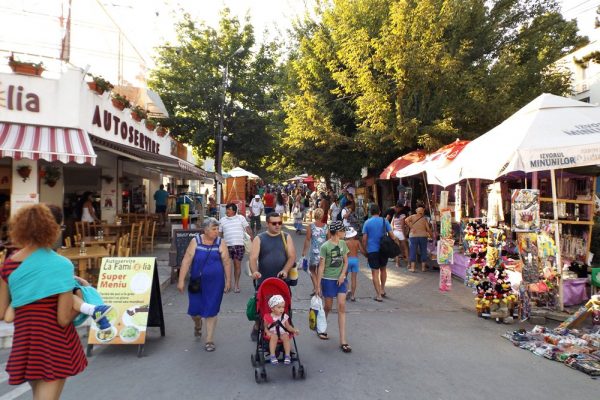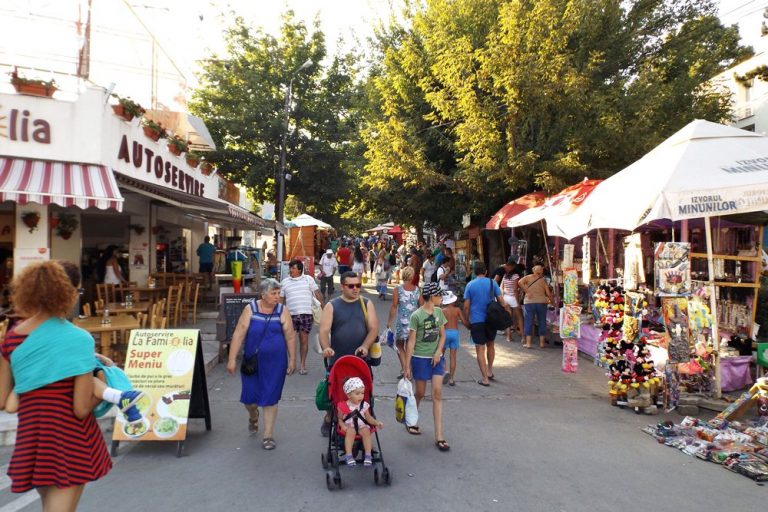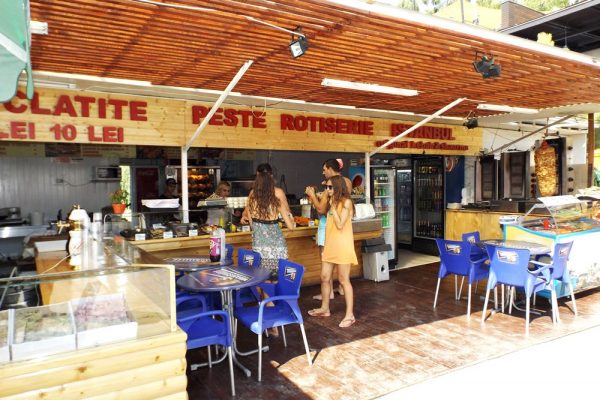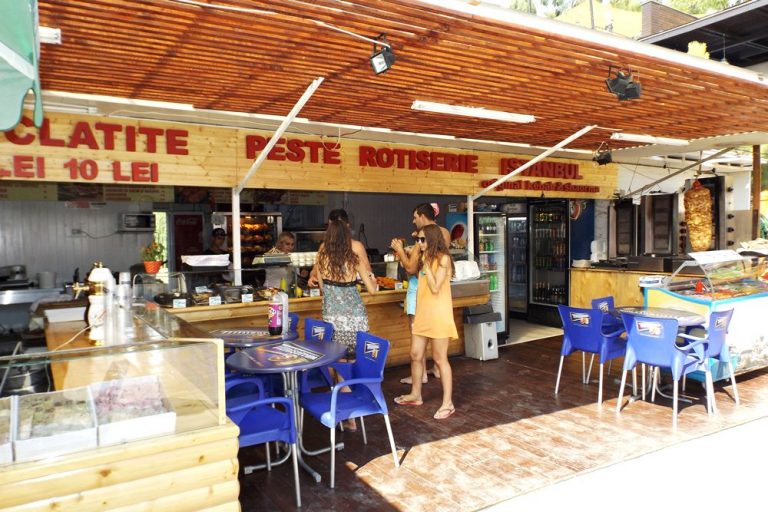 But I was really happy with the quality of services too. Surprised, actually, as I was last year in Venus. It's pretty much obvious to me that the Romanian hotel, store and restaurant owners are finally starting to invest a bit in customer service and even though the standards are still far away from perfect, you have fewer and fewer chances of running into places where you're not treated nicely.
Most of the staff we have interacted with were really polite, always serving you with a smile on their face and extremely pleasant to interact with. I was pleasantly surprised, because I know how bad things generally are in Romania – but even so, they are far from perfect. But much better than anticipated, that's for sure!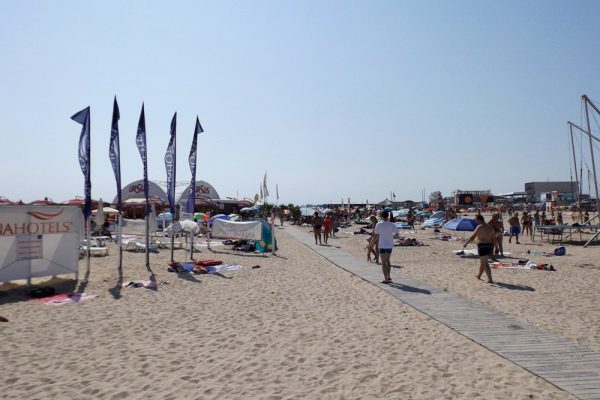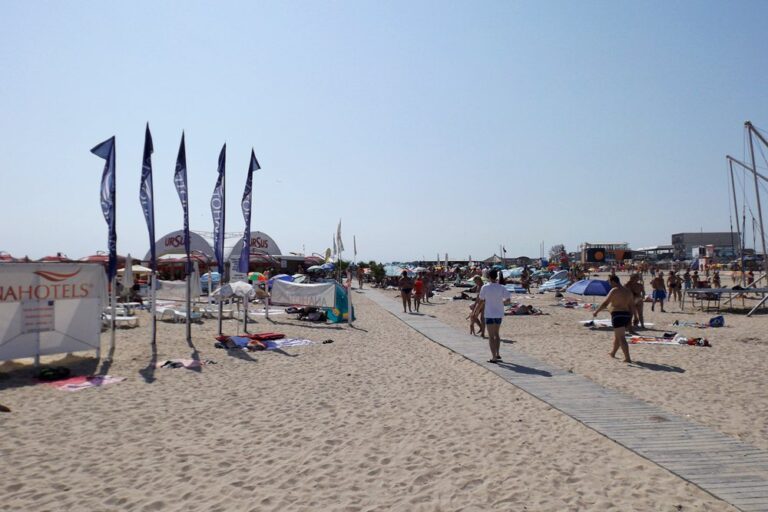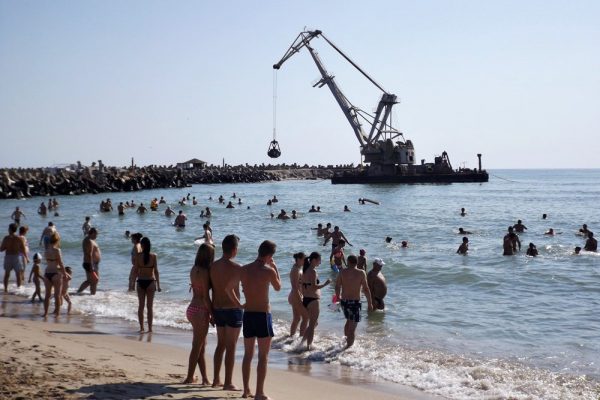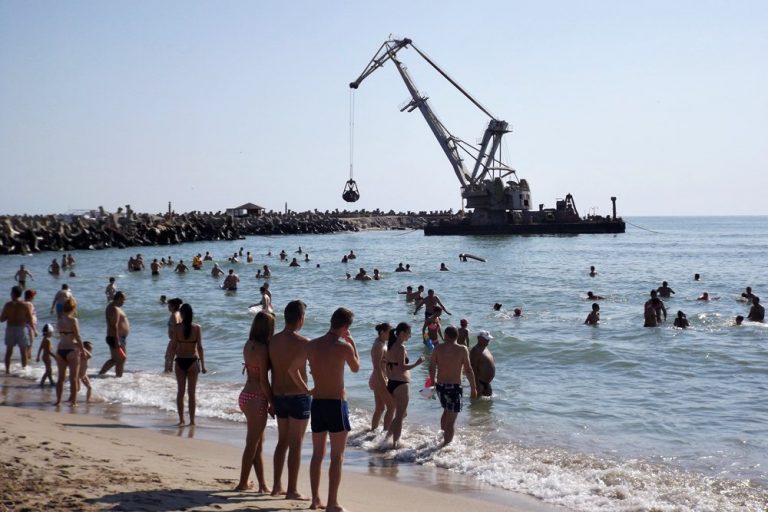 What really impressed me was how cheap everything was, even though we were still during the peak season: some prices were lower than they are in my home town or Bucharest, which was pretty much incredible!
For example, a beer can go for as low as 3 lei (about 0.70 Euros), a delicious Frappe was 1.80 Euros, and a cold, fresh orange juice they were preparing in front of you was also 1.80 Euros. So everything was extremely cheap, especially if you consider the fact that you're in a normally overpriced resort.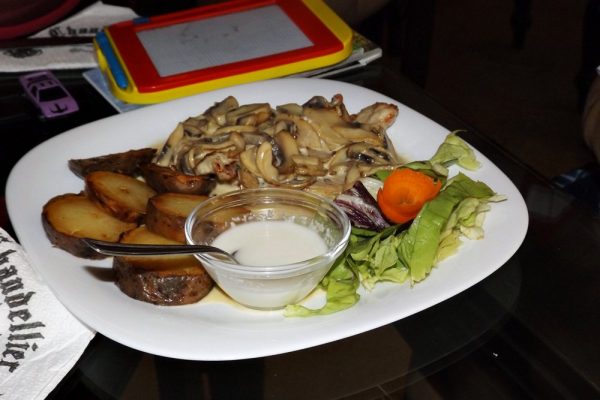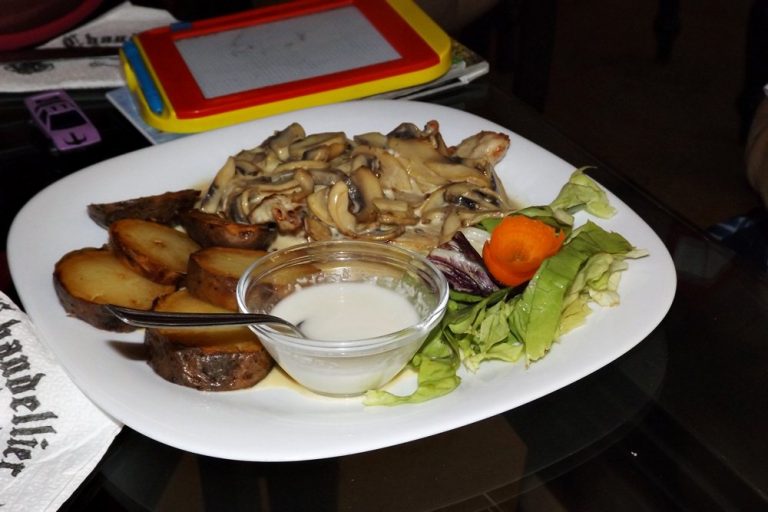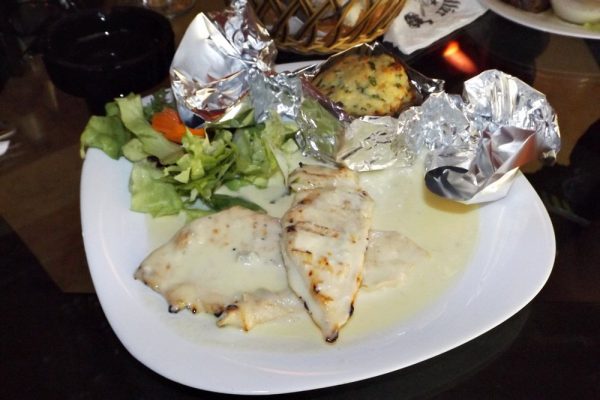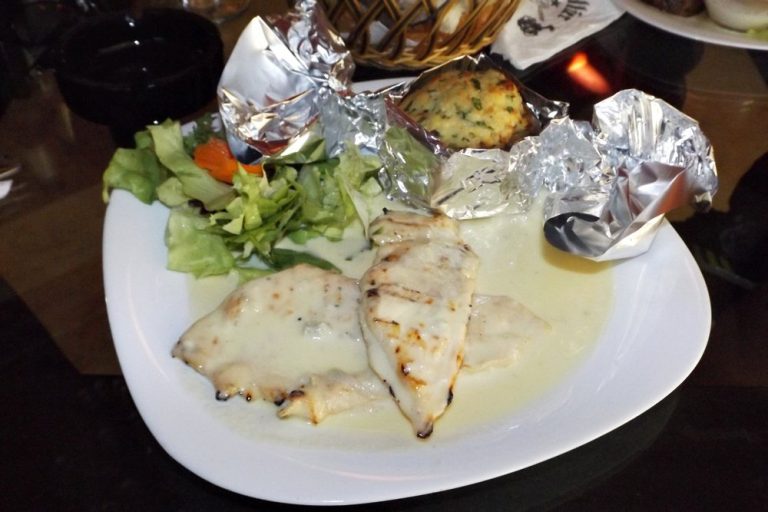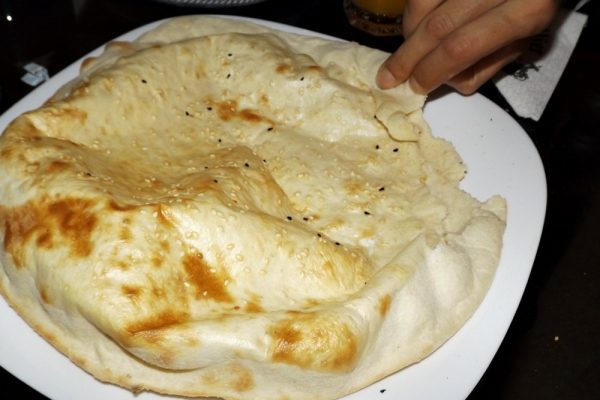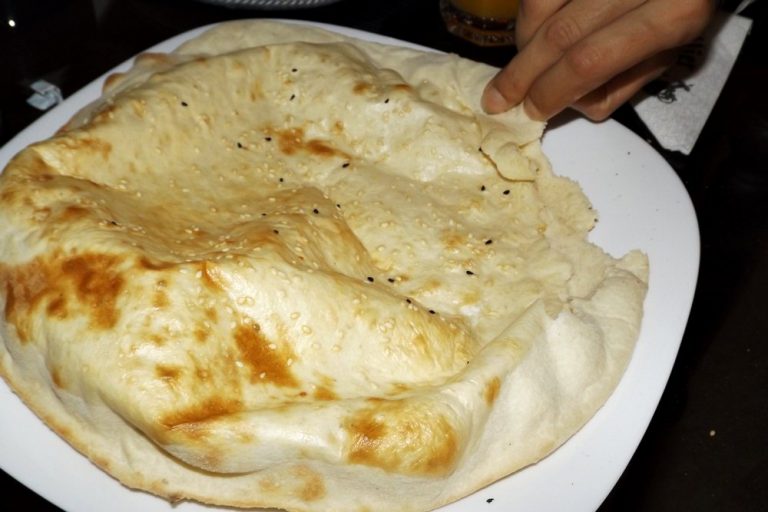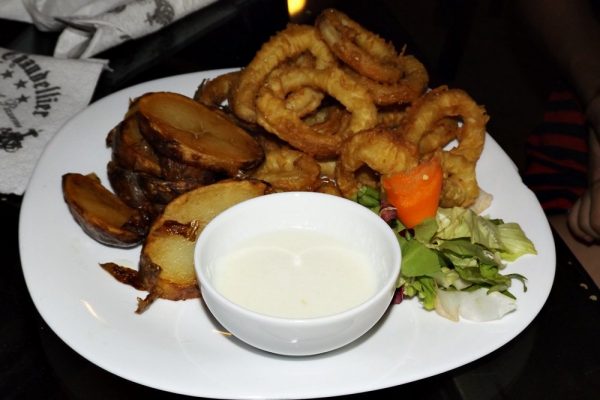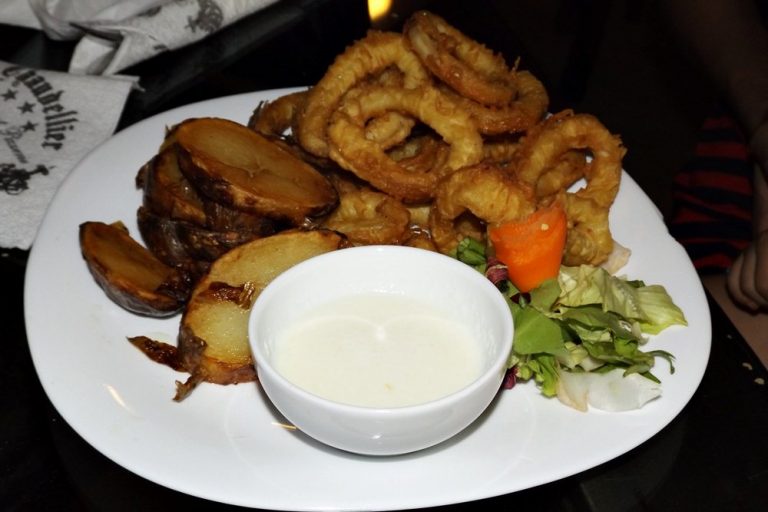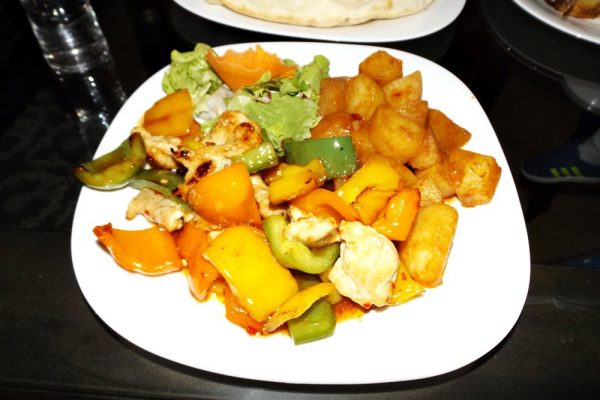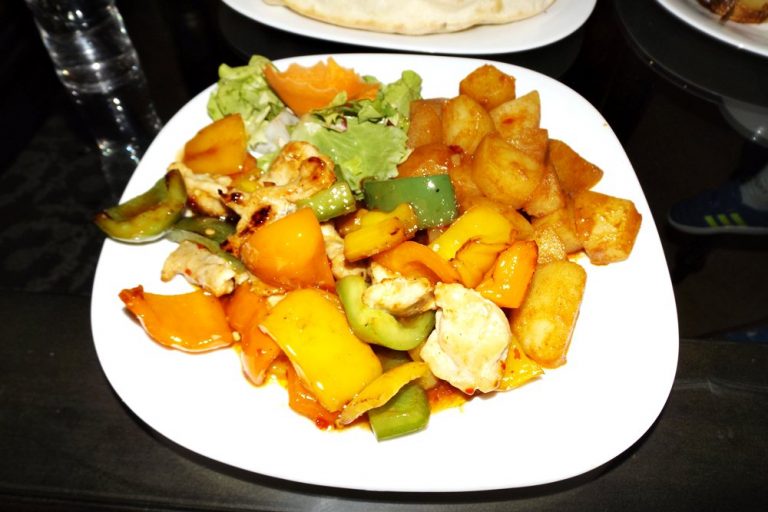 The biggest problem, in my opinion, is that Eforie Nord is really, really lacking in the food area in terms of variety. 90% of the places to eat are fast food joints or self-service restaurants.
It's true, you could go to a self-service restaurant and have a gigantic (and somewhat tasty) meal for two for less than 10 Euros, but it will lack in terms of quality.
We gave these self-service restaurants a try on three different occasions and even though things got better as we learned how to sort the really bad ones out, the quality of food was still lacking: everything was very oily, salty and/or sweet (to fill you up fast and leave the impression of good taste), but the ingredients used were of the lowest possible quality: the cheapest you can find in the country.
The food itself was not necessarily bad, nor were the ingredients expired or a complete disaster, but they were there at the limit, just a few hours away from spoiling.
To be completely honest, though, my wife really loved the food at the self-service restaurants even though she agreed that it wasn't the highest possible quality. And I have to admit too that the soups that we tried were delicious! And the thing that you're getting what you're paying for, as these restaurants are insanely cheap.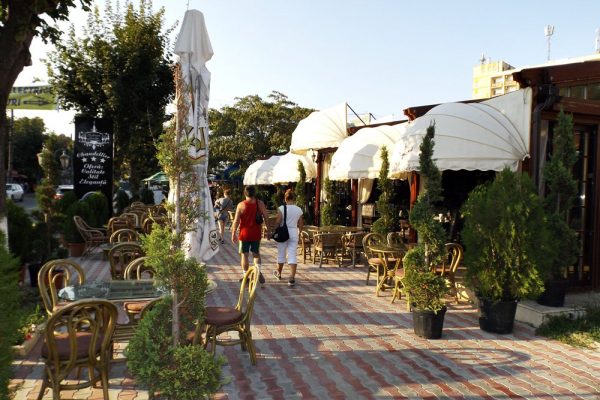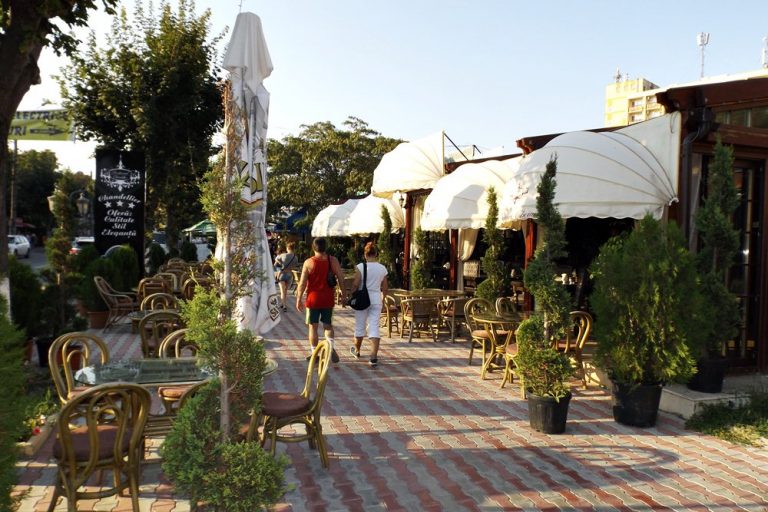 However, we managed to find a good restaurant, too, where we ate mostly during our stay: the Chandellier Restaurant, with delicious food and great service. The prices were also good (although higher than those of the self service restaurants), as we usually spent around 25 Euros, tips included on each meal (which usually consisted of two main courses, three drinks and desert for us two and our son).
However, if you're looking for some variety in terms of places where you can eat some good food, you won't have many options in Eforie Nord, unfortunately (or at least we didn't manage to find them).
Hotel Fortuna Review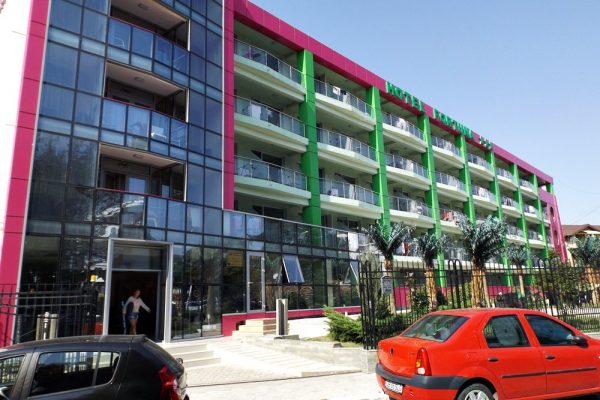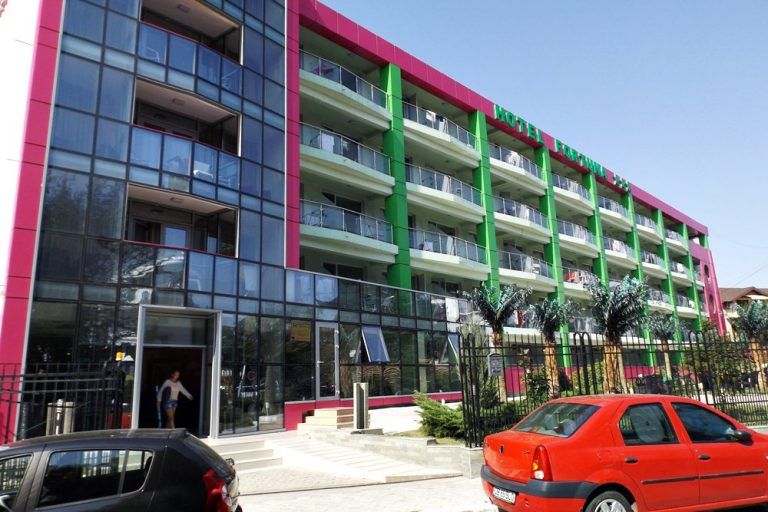 We decided to stay at Hotel Fortuna and we had a great experience there as well. The staff was incredibly polite and nice with us, they had a great activity center for kids (where they would get face-painted, where they could play, watch cartoons, interact and even take part in special activities such as magic shows, dancing and so on) as well as a mini-playground for the little ones.
They also had a pool and a mini pool for kids, but we didn't get to test it as Eric, our 2 years old boy, wanted to go to the "sand" only.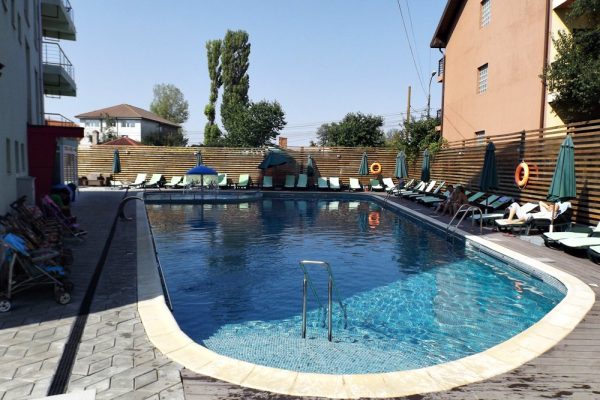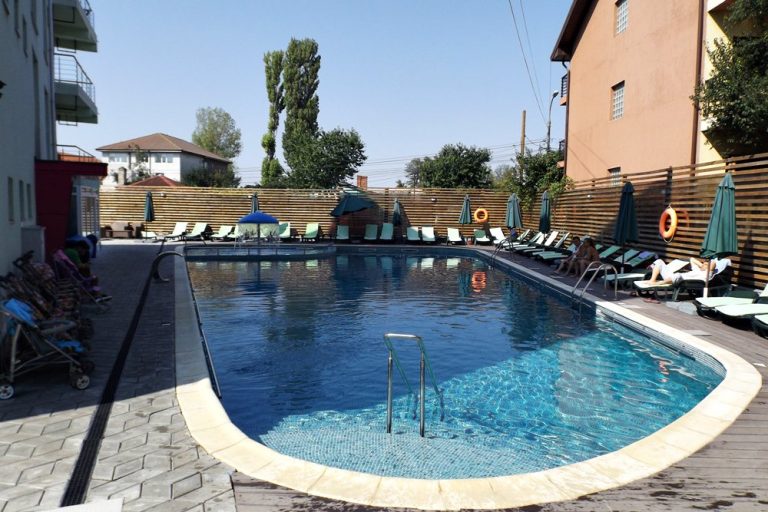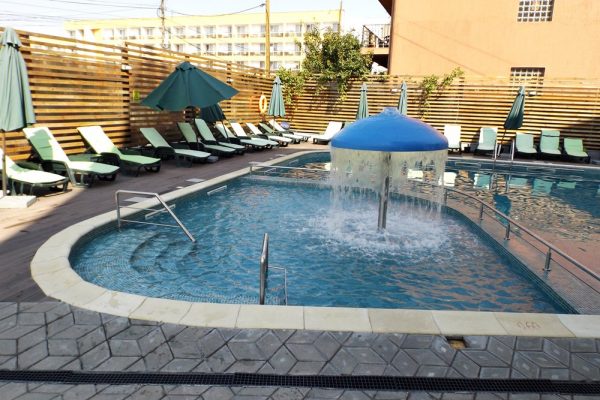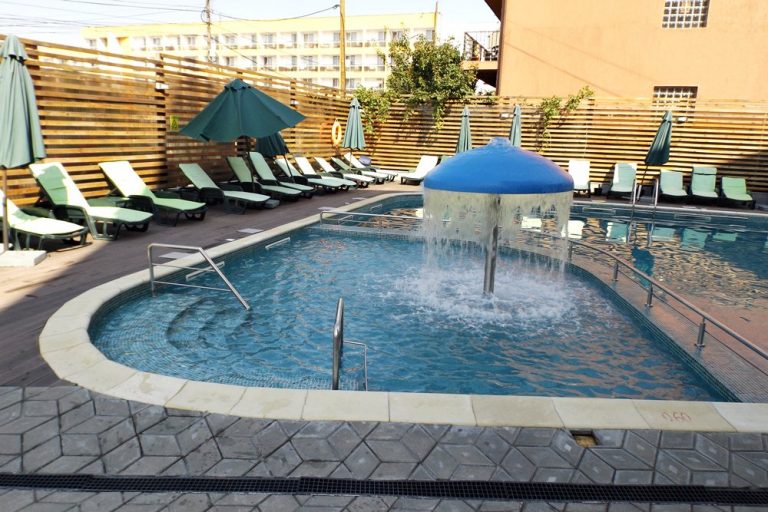 I forgot to take any pictures of the rooms, so you'll have to take my word that they were really nice. We wanted an extra adult bed in the room and there was little space left in the room after they installed it, but we don't spend much time walking around the hotel rooms anyway… so it didn't matter. We also had a nice balcony and everything was clean and nice. No complaint here – it was a three star hotel, so nothing fancy, but we had no reasons to complain either, on the contrary.
If you want to find out more about our recommended hotel, check it out on Booking.com!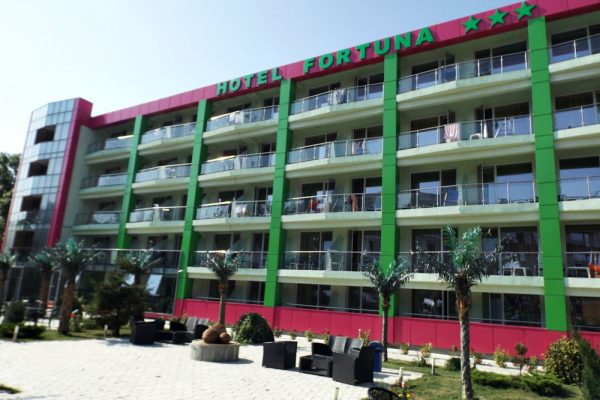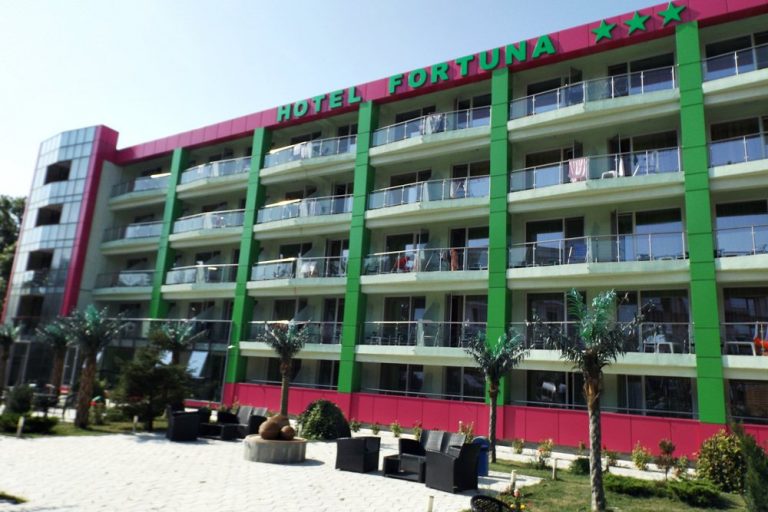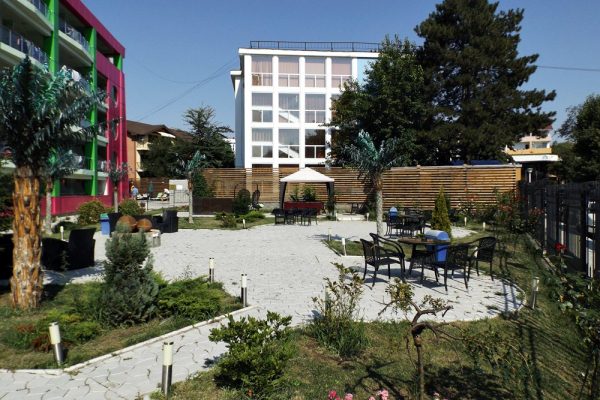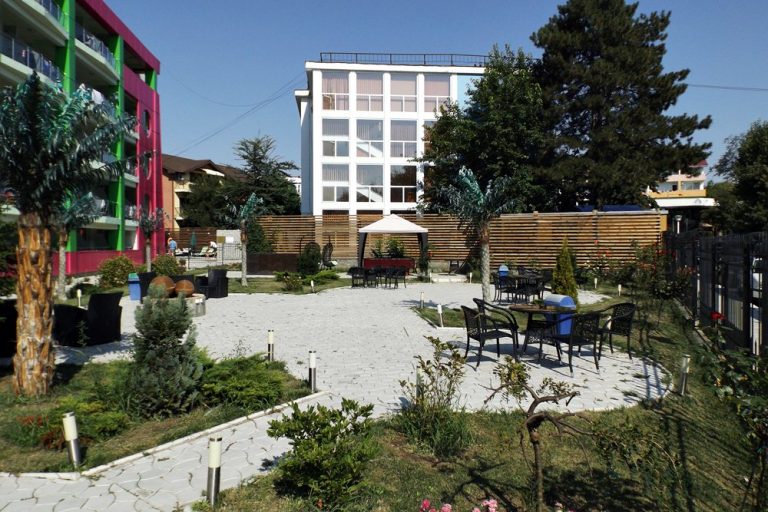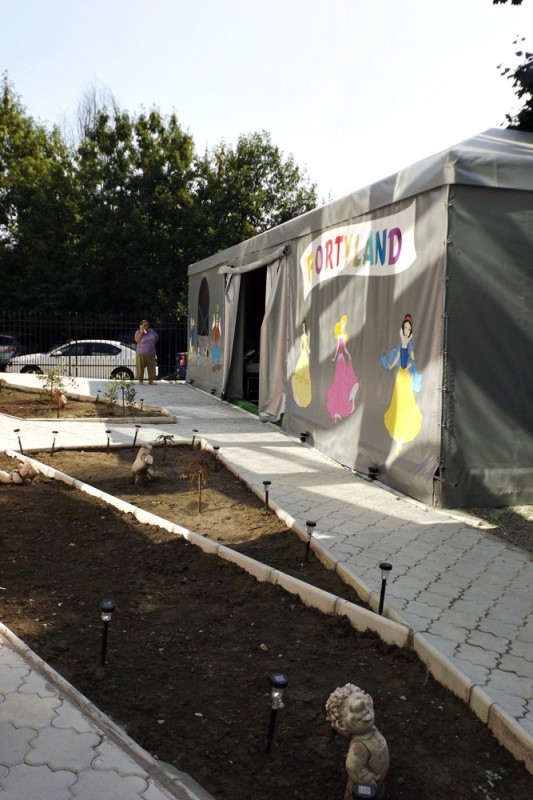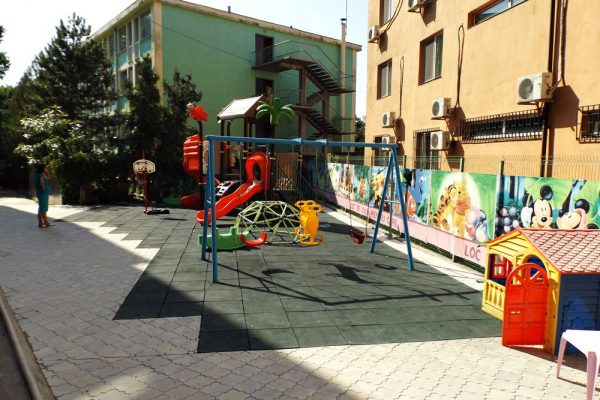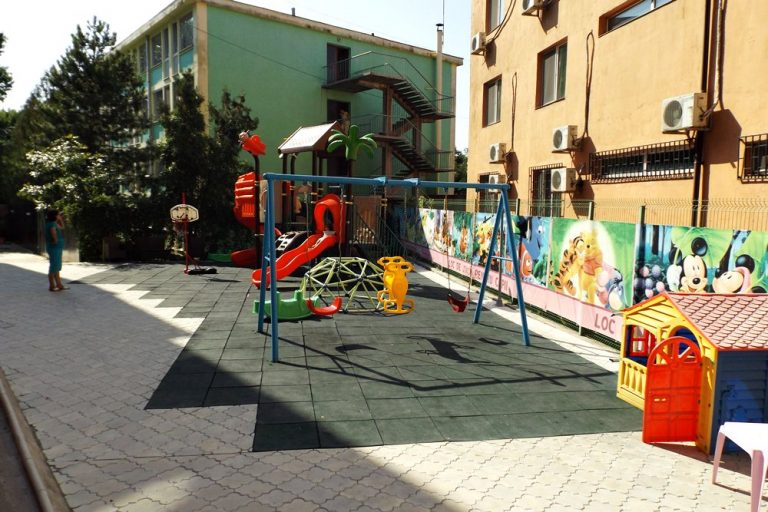 The price was also extremely low – like all the costs in Eforie Nord, it seems: we paid for 7 nights just 240 Euros, which is a nice deal, I'd say, for going there during the season when prices are usually higher. The hotel does not have a restaurant, so we had no meals included, but it was still a really good deal.
The hotel itself is not near the beach – you probably have to walk around 7-10 minutes to get to the nice beach, but the main streets with most restaurants is right at the middle of the distance between Hotel Fortuna and the beach, so it's still good. Plus, you have a large supermarket behind the hotel (a cheap Lidl, actually) where we bought pastries for breakfasts, water and other snacks, which is really convenient.
All in all, our Eforie Nord vacation was an extremely pleasant surprise and we'd gladly return for a second time, and we'll definitely stay at Hotel Fortuna again as we were extremely pleased with it.
So as far as Eforie Nord goes, we were really happy with how everything went and I personally consider it one of the best possible low budget destinations in Romania for sandy beach lovers.