It was exactly one year ago when I launched Romania Experience, a blog where I wanted to write about my newly found passion, personal financing, as well as living in Romania and follow my quest to reach a net worth comparable to those in the richer Western countries.
It was a blog that was launched without me planning to make any money out of it and it's good I didn't set any high expectations, because it managed to earn me enough for a bag of chips and a glass of wine. Cheap wine.
Of course, I did decide to add some advertisements a few months after starting the blog and I wouldn't have minded to get rich with it in the process. It wasn't meant to happen. Yet. Ha!
One year after launching Romania Experience, my biggest gain was on a more personal note. I started to follow some amazing bloggers in the personal finance niche, read their truly inspiring articles and became a better person thanks to them.
There are actually tens of blogs that I currently follow and the lack of time doesn't allow me to comment on them all, but I feel that I really have to share with you a very few of my all time favorites: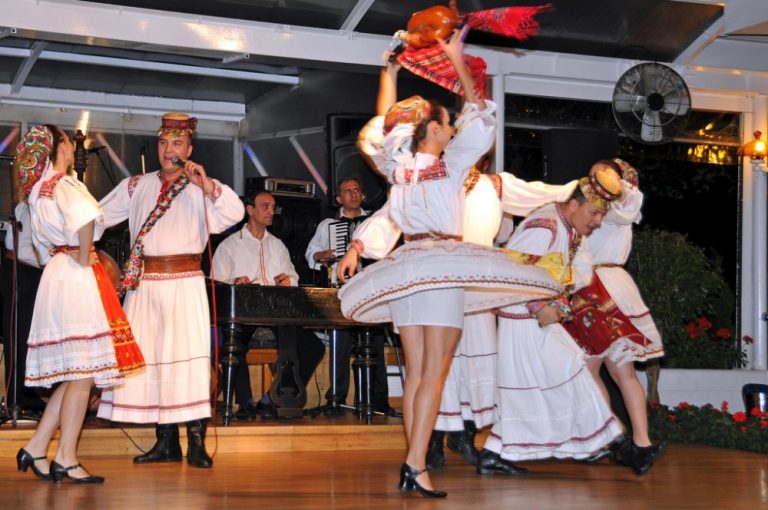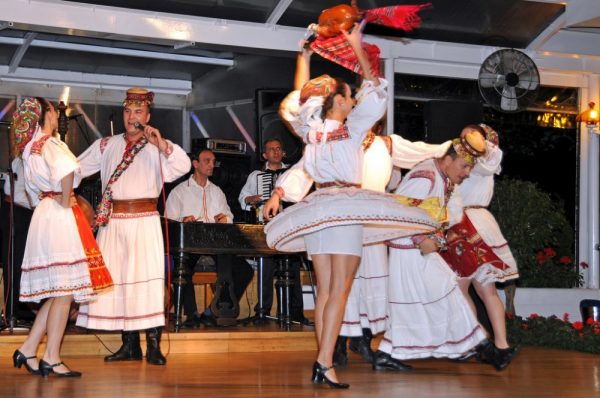 – Retire by 40 (the first blog that I read about this interesting concept called "pretirement" and the one that turned on my interest for the PF world).
– Club Thrifty (the blog where I saw how much money can be made from blogging and freelancing and the blog that I always read for inspiration when I'm feeling a bit down)
– Done by Forty (again a blog that I read for inspiration – from beautiful trips to Peru to insightful comments on the PF world, as well as some personal challenges that I one day hope to copy and try out, Done by Forty is a great and must read!)
– Getting a Rich Life (the "Hawaii Experience" as I like to call the blog, it's one that I read for inspiration, hoping that some day I will too be able to have my own "network" of rented houses)
– The Frugal Farmer (finally, one of the most inspiring blogs that I have ever read, presenting the story of a family who's tackling huge debt and doing it with style. One of the really few PF bloggers out there that I really got to care about).
In the past year since starting Romania Experience and especially from reading these amazing blogs, I became a lot more responsible with my finances, learned a ton of useful tricks on how to reduce costs and embrace a minimalist lifestyle and actually got to put it all to practice starting this year when I was under a lot of pressure after I lost 50% of my income.
If I hadn't been in the PF world already, the shock of losing that much money would've probably been too big and I wouldn't have known how to pick myself up and quickly work on getting back on track.
Strangely, though, despite my huge interest in the PF niche and most of the articles on this blog being related to personal finances, most of the visitors arriving here are actually looking for… information about Romania. It's in the title, after all, so it makes a lot of sense!
Therefore, I decided to make plans for the future (actually, I made them a long while ago, but only today I can turn them into reality) and I think it's time to leave Romania Experience be more about my beautiful country and less about the personal finance world. I'm still a beginner in this area anyway and there are many others who do a better job at this than I ever could.
Even though there are not many people considering making the permanent move to Romania, the few who want to do it need some real information and I can provide that. Also, those considering to visit our country will hopefully find here everything they need about it.
Does this mean I will stop writing about personal finance? Sine I will continue to read the wonderful blogs that I have discovered in the previous year, I will certainly not stop writing, but I will do it on a separate blog, one that is better suited for such talk and especially for what I do: blogging. So here's my brand new blog:
Generation Altcoin (eh, a better title, right?)
As you will see for yourself if you decide to visit it, I did start it a little while ago but the lack of time kept me from updating it. It's still mostly a work in progress in terms of design too, but in the next couple of weeks things will change a bit: I still have a few outsourced articles that I will schedule there until I start writing my own quality articles, so you might want to keep an eye on it.
It will be more focused on the blogging part of my life and something I've been recently become interested in: cryptocurrencies. Actually, as the name suggests, I plan to make a complete switch to writing about altcoins and cryptos exclusively!
In the end, I did manage to bring a blog all the way up to 2 million visitors per month and another blog that I started almost 9 months ago is already closing in to 200,000 visitors per month, which means that I might know a bit about this blogging thing too. We'll combine that with PF talk and some hopefully motivational articles, and I am sure everything will be OK.
So here is for a new era and two better focused products that will help people searching for specifics and not puzzle them with questions like: "why is a blog about retiring/visiting Romania talking about Student loans?"