When I first started to hear about the Novel Coronavirus (nCov 2019) spreading in Wuhan, China I thought that Romania is one of the safest countries in the world in terms of getting any cases of the virus. It seems that I was (partially) wrong, as the first 2019-nCov virus scares came in Romania, one after the other.
(I am now updating this article daily or as often as needed with new information about the Coronavirus in Romania – the original article is below the latest updates)
Additional updates below, with the case tracker first. Under the case tracker, you can read my previous daily updates with details, from the oldest to the first, to paint a clearer picture of the situation in the country and measures taken.
IMPORTANT: As officials have changed the way they share data (change made on March 16th), I will only be able to update this article once per day as the official data will only be shared daily. There will be rumors and reports before that, but I only plan to share official data.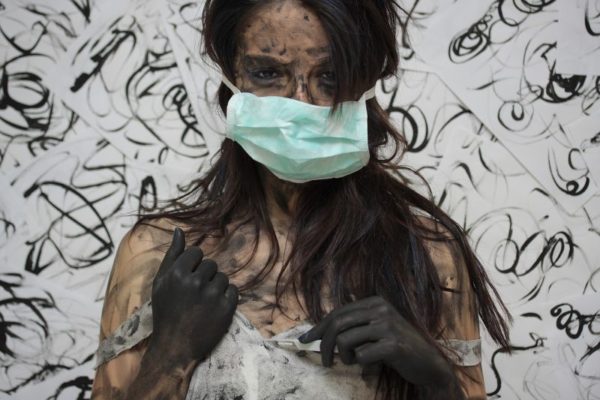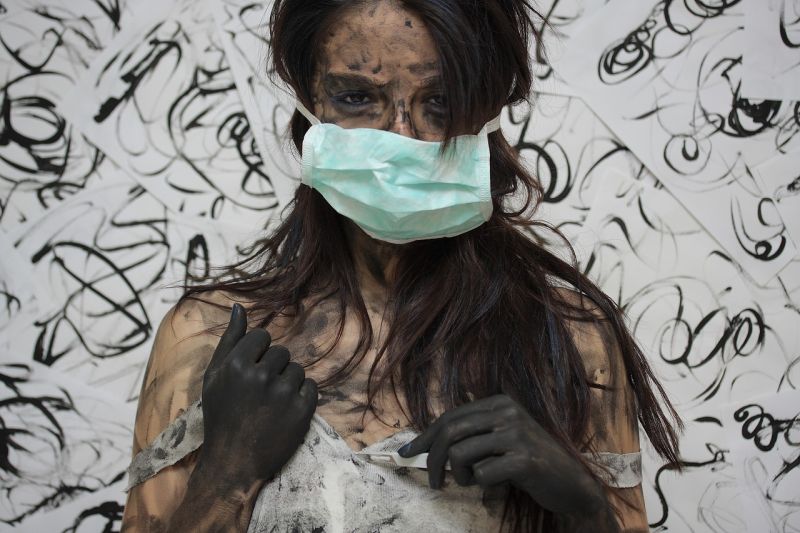 This remains a really interesting article to read, for all the historical data shared below. But I will stop personally updating it with old fashioned text and use the nice to the eye tracker below which tells you what the current situation is in the country.
Do read below this also, there are a ton of interesting numbers and updates regarding the Covid-19 situation in Romania, since its beginning.
Now to my old reports in text form (until May 29):
May 29: 18,982 confirmed cases. Cured: 12,829. Deaths: 1,240 (191 new cases)
May 28: 18,791 confirmed cases. Cured: 12,629. Deaths: 1,229 (197 new cases)
May 27: 18,594 confirmed cases. Cured: 12,162. Deaths: 1,219 (165 new cases)
May 26: 18,429 confirmed cases. Cured: 11,874. Deaths: 1,210 (146 new cases)
May 25: 18,283 confirmed cases. Cured: 11,630. Deaths: 1,193 (213 new cases)
May 24: 18,070 confirmed cases. Cured: 11,399. Deaths: 1,179 (213 new cases)
May 23: 17,857 confirmed cases. Cured: 11,187. Deaths: 1,170 (145 new cases)
May 22: 17,712 confirmed cases. Cured: 10,777. Deaths: 1,159 (127 new cases – lowest in a long time & also the lowest number of new deaths in a long while)
May 21: 17,585 confirmed cases. Cured: 10,581. Deaths: 1,151 (198 new cases)
May 20: 17,387 confirmed cases. Cured: 10,356. Deaths: 1,141 (196 new cases)
May 19: 17,191 confirmed cases. Cured: 10,166. Deaths: 1,126 (155 new cases)
May 18: 17,036 confirmed cases. Cured: 9,930. Deaths: 1,107 (165 new cases)
May 17: 16,871 confirmed cases. Cured: 9,890. Deaths: 1,097 (167 new cases)
May 16: 16,704 confirmed cases. Cured: 9,574. Deaths: 1,081 (367 new cases)
May 15: (forgot to update)
May 14: 16,247 confirmed cases. Cured: 9,053. Deaths: 1,046 (read detailed update below)
May 13: 16,002 confirmed cases. Cured: 7,961. Deaths: 1,016
May 12: 15,778 confirmed cases. Cured: 7,685. Deaths: 991 (number of new cases seems to remain lower than it was until a few days ago)
May 11: 15,588 confirmed cases. Cured: 7,245. Deaths: 972
May 10: 15,362 confirmed cases. Cured: 7,051. Deaths: 952 (lowest number of new cases in the past week)
May 9: 15,131 confirmed cases. Cured: 6,912. Deaths: 926
May 8: 14,811 confirmed cases. Cured: 6,423. Deaths: 898
May 7: 14,499 confirmed cases. Cured: 6,144. Deaths: 876
May 6: 14,107 confirmed cases. Cured: 5,788. Deaths: 858
May 5: 13,837 confirmed cases. Cured: 5,454. Deaths: 827
May 4: 13,512 confirmed cases. Cured: 5,269. Deaths: 803
May 3: 13,163 confirmed cases. Cured: 4,869. Deaths: 780 (431 new cases, after two days of ~165 cases each day. This is the biggest number of new confirmed cases in the past 11 days)
May 2: 12,732 confirmed cases. Cured: 4,547. Deaths: 755
May 1: 12,567 confirmed cases. Cured: 4,328. Deaths: 726
April 30: 12,240 confirmed cases. Cured: 4,017. Deaths: 695
April 29: 11,978 confirmed cases. Cured: 3,569. Deaths: 675
April 28: no update
April 27: 11,339 confirmed cases. Cured: 3,141. Deaths: 631
April 26: 11,036 confirmed cases. Cured: 3,054. Deaths: 608
April 25: –
April 24: 10,417 confirmed cases. Cured: 2,817. Deaths: 552 (good day with relatively low number of new cases and massive numbers being declared healthy!)
April 23: 10,096 confirmed cases. Cured: 2,478. Deaths: 527
April 22: 9,710 confirmed cases. Cured: 2,406. Deaths: 508 (468 new cases, largest number following 5 consecutive days with under 400 cases confirmed per day. Also the largest day ever in terms of recoveries.)
April 21: 9,242 confirmed cases. Cured: 2,153. Deaths: 482
April 18 – April 20: Easter break 🙂
April 17: 8,067 confirmed cases. Cured: 1,508. Deaths: 400
April 16: 7,707 confirmed cases. Cured: 1,357. Deaths: 387
April 15: 7,216 confirmed cases. Cured: 1,217. Deaths: 362
April 14: 6,879 confirmed cases. Cured: 1,051. Deaths: 332 (relatively low number of cases, 246)
April 13: 6,633 confirmed cases. Cured: 914. Deaths: 318
April 12: 6,300 confirmed cases. Cured: 852. Deaths: 306 (read detailed updates below)
April 11: 5,990 confirmed cases. Cured: 758. Deaths: 282 (new record in the number of confirmed cases in the past 24 hours)
April 10: 5,467 confirmed cases. Cured: 729. Deaths: 257
April 9: (no update from me)
April 8: 4,761 confirmed cases. Cured: 528. Deaths: 209
April 7: 4,417 confirmed cases. Cured: 460. Deaths: 182 (President announced that State of Emergency will be prolonged by 30 days)
April 6: 4,057 confirmed cases. Cured: 406. Deaths: 157 (the number of confirmed cases continues to drop)
April 5: 3,864 confirmed cases. Cured: 374. Deaths: 148 (drop in number of confirmed cases & deaths)
April 4: 3,613 confirmed cases. Cured: 329. Deaths: 141
April 3: 3,183 confirmed cases. Cured: 283. Deaths: 116 (record breaking new cases announced: 445 in the past 24 hours).
April 2: 2,738 confirmed cases. Cured: 267. Deaths: 94 (357 medical workers infected in total)
April 1: 2,460 cases. Cured: 252. Deaths: 85
March 31: 2,245 cases. Cured: 220. Deaths: 69 (Suceava goes into full quarantine)
March 29: 1,760 cases. Cured: 169. Deaths: 40
March 28: I took a break from reporting
March 27: 1,292 confirmed cases. Cured: 115. Deaths: 24 (Biggest jump in new cases so far: +263)
March 26: 1,029 confirmed cases. Cured: 94. Deaths: 17 (Romania's health minister resigns – read details)
March 25: 906 confirmed cases. Cured: 86. Deaths: 13
March 24: 762 confirmed cases. Cured: 79. Death: 8 (Another record day in terms of new cases. Romania goes into lockdown – read details below)
March 23: 576 confirmed cases. Cured: 73. Deaths: 4 (143 new cases, biggest – and scariest jump in new cases so far)
March 22: 433 confirmed cases. Cured: 64. Deaths: 2 (First deaths reported, tougher measures announced, read the details below)
March 21: I took a break from reporting
March 20: 308 confirmed cases. Cured: 31
March 19: 277 confirmed cases. Cured: 25
March 18: 246 confirmed cases. Cured: 19 (New measures: restaurants, more closed)
March 17: 217 confirmed cases. Cured: 19
March 16: 168 confirmed cases. Cured: 9 New measures announced (read details below).
March 15: 139 confirmed cases. Cured: 9 Romanian President declares State of Emergency.
March 14: I took a break from reporting.
March 13: 95 confirmed cases. Cured: 6 (three more doctors infected, borders closed, government enters self-isolation – read detailed update). Biggest daily jump so far, with 34 new cases.
March 12: 50 total cases. Cured: 6
March 11: 47 total cases. Cured: 6 (First doctor infected – read detailed update below, very important!)
March 10: 29 total cases. Cured: 5 (Biggest daily jump so far, important measures take – read detailed update below!)
March 9: 17 total cases. Cured: 5
March 7: 13 total cases. Cured: 3
March 6: 7 total cases. Cured: 3
March 3: 4 total cases. Cured: 1
February 28: 3 confirmed cases.
February 27: 1st Coronavirus case confirmed in Romania.
Now check out the latest updates for more details about the measures taken in the country and details about the cases and the spread of the virus. I am highlighting with RED the updates that I consider extremely important.
May 14: 16,247 confirmed cases. Cured: 9,053. Deaths: 1,046
It has been a while since I last wrote a detailed update, but there wasn't really much need for one. Today is an important day though because it is the last day of the state of emergency in Romania: starting tomorrow, the relaxation measures will begin and the state of emergency will not be renewed.
This comes as the number of new confirmed cases in the country dropped consistently in the past few days, but at 200+ cases per day, I personally believe that things are not that good. Hopefully people will be more careful and the warm weather will work in our favor.
Right now, it's not very clear to me what exactly will be permitted and what not after the state of emergency is lifted – as there will still be a bunch of restrictions in place. As soon as I find out, I will come with more details – most likely in the form of a new article.
April 21: 9,242 confirmed cases. Cured: 2,153. Deaths: 482
I have taken a break for the Easter holidays in Romania and during the 4 days that I haven't reported, cases grew on average by around 300 per day, which is relatively good. There was no explosion of new cases, as some feared. And this is always a good thing.
I can personally say that, even though there were incidents during the Easter holidays in which people didn't respect the rules, most of the Romanians spent their holiday indoors. The streets were mostly empty, the Churches were empty and the fact that there were no crowds will surely help long term.
April 12: 6,300 confirmed cases. Cured: 852. Deaths: 306
It has been a while since I last published a detailed update, since things were more or less stable. They are still relatively stable, but I have some additional things to discuss.
First of all, it's worth noting that in the past 24 hours, there were 310 new cases. This happens during the weekend, when authorities said that fewer test results are done. Usually, over the weekend, the numbers are much lower than they are during the week. This time, there were lots of cases confirmed. Let's hope this is not an indicator of the fact that the tsunami is coming.
Another shared official data gives us reason to worry: 812 medical workers (doctors, nurses and such) were infected with the Covid 19 in Romania on the 10th of April. This is a massive 14.85% of all infections, proving that unfortunately in many hospitals, the precautions taken by medical workers were limited (and sometimes not as their fault but because they had no protective gear).
Let's hope that things will get better now because I don't want to think what would happen if more doctors and nurses got infected and not able to do their job…
Finally, since the officials started to share the infection data in each of Romania's counties, I am listing next the top three counties in Romania with most confirmed cases: Suceava (1,661 cases or 26.36% of all cases), Bucharest (751 or almost 12% of all cases) and Hunedoara (303 or 4.8% of all cases).
In other words, more than 40% of all cases in Romania are in these three counties (with a remaining 39 counties making up for the rest). This proves once again that if the strict measures are not respected and people don't self-isolate and reduce social contact, this thing can spread VERY quickly.
April 7: 4,417 confirmed cases. Cured: 460. Deaths: 182
After two days with decreasing numbers of confirmed cases, in the past 24 hours, 360 new people have been confirmed to be infected with the virus. This proves that the spread is not slowing down – but at least the previous two days with fewer numbers are encouraging.
Also, Romania's president, Klaus Iohannis, announced that the State of Emergency, which was supposed to end on April 15th, will be prolonged for 30 days. The details are not official yet, but there shouldn't be many doubts about it happening.
In the past several days, some additional measures to stop spreading the virus have been taken across the country. For example, some cities have made it mandatory for people to wear masks when going outside. In many other places, local authorities started distributing masks, gloves and/or disinfecting products to all households. Hopefully all these measures will do their job in preventing the spread of the virus.
While this is far from over, it seems that the most pessimistic estimates regarding the number of cases in the country were, so far, wrong. And this is great news!
April 6: 4,057 confirmed cases. Cured: 406. Deaths: 157
For the second day in a row, the number of confirmed cases dropped in Romania. Two days ago, there were 445 new cases, down to 251 yesterday and 193 today. This is excellent news and even though I am still a bit reluctant to start jumping up with joy, it's definitely encouraging to see that the measures taken by the authorities (and the population) seem to be working.
April 5: 3,864 confirmed cases. Cured: 374. Deaths: 148
In the last 24 hours, 251 new cases were confirmed in Romania, which is a number much lower than the previous two days. Also, the number of deaths caused by the COVID-19 has increased by 7 people only, after being in the double digits in the past few days.
While the numbers are definitely encouraging, we should remember that it's just one day and not necessary a trend. I also noticed that during the weekends, the reporting of new cases kind of slows down so it might be just that. I'm still not confident that the pandemic is under control in Romania – not yet, at least.
But for now, these are the official numbers and they show a steep decline in the number of new cases and deaths today. Let's hope that they continue like this.
April 3: 3,183 confirmed cases. Cured: 283. Deaths: 116
Massive spike in numbers in Romania today, with 445 new cases confirmed. This seems to go on par with the estimates that mid-April will mark the peak of cases in the country.
Looking at the numbers, it's interesting to see that it took 27 days to get to 1,000 cases. Then, 4 days for 1,000 more and just 3 more days for the next 1,000 cases. Pretty scary how quickly the numbers went up.
April 2nd: 2,738 cases. Cured: 267. Deaths: 94
I didn't write an in-depth update yesterday, because there wasn't a lot to say. But starting today, the officials are reporting again the cases in each county: you can check out the data for today here (in Romanian language, but the county names are the same in any language anyway)
Looking at the data, we see that the biggest clusters are – as we knew already – in Suceava (701 cases) and Bucharest (505).
The biggest problem in my opinion – and something that was criticized greatly here – is the fact that medical personnel is (or at least was) offered little protective gear. As a result, on April 1st, there were 357 medical workers confirmed with the virus already (source here). As a result of the poor handling of the situation, some doctors and nurses have already resigned, afraid of catching the new virus.
March 31: 2,245 cases. Cured: 220. Deaths: 69
Last night, there was a press conference where the numbers above were announced. Also, Digi24 reports that the city of Suceava and some nearby settlements will go into full quarantine, as this is Romania's largest cluster so far with 593 infections. The Minister of Health said that the officials believe that up to 1,000 infected might still roam free in Suceava, an extra reason for the full quarantine measures.
The big jump in the number of reported deaths is caused by the fact that 13 deaths that occurred between March 22 – 29 were only reported last night.
March 29: 1,760 cases. Cured: 169. Deaths: 40
308 new cases confirmed this Sunday, after Saturday saw fewer cases reported compared to the previous day. Another new high in the number of cases reported in 24 hours, with the Romanian authorities anticipating that on Monday they will enter the Scenario #4 regarding the pandemic.
This scenario is what they have prepared for in case there will ve 2,000 confirmed cases in the country and is expected to come with new measures.
March 27 Update: 1,292 confirmed cases. Cured: 115. Deaths: 24
A massive spike in newly diagnosed cases of the new virus: 263 in the last 24 hours. 7 more deaths reported, but fortunately the number of people who were declared cured also grew by 21.
March 26 Update: Total cases: 1029. Cured: 94. Deaths: 17
Today's number of confirmed cases passed the 1,000 mark, with 123 new cases confirmed since the previous update.
Probably one of the biggest events today is the surprise resignation of Romania's health minister, Victor Costache just hours after announcing a more than welcome news: that extensive testing will being in Romania, with Bucharest being the first scity where the officials will test the entire population.
While this is obviously the right thing to do, apparently the minister rushed to make this statement before the Government had actually agreed with this and had a plan on how to do it, according to sources quoted by Digi.
As a result, Costache announced his resignation, which was accepted by Romania's Prime Minister Victor Orban. Now the entire country is waiting to see when (and if) extensive testing of the population will begin.
March 25 Update: Total cases: 906. Cured: 86. Deaths: 13
After two days of record numbers of cases being reported, things have calmed down a bit and fewer people have been confirmed with the new virus. I was anticipating over 1,000 cases yesterday and I am happy I wasn't right!
March 24 Update: Total cases: 762. Cured: 79. Deaths: 8
Almost 200 new reported cases today, as well as 4 more deaths have pushed Romania's president to announce stricter measures to stop the spread, basically placing Romania under lockdown:
people are no longer allowed to leave the house unless for emergencies, grocery shopping or going to work.
no person over 65 is allowed to leave the house, for any reason
those in self isolation and quarantine will be monitored with smart devices
the Army will step in to help local police
The announcement has been made by Romania's president, Klaus Iohannis (full declaration in Romanian here). The new measures will go in effect tomorrow.
Some things are still unclear at the moment – shops are still open in Romania, not just those selling food – but since people are no longer allowed to leave their house, it makes no sense to keep them open and force employees go to work in empty places. Hopefully they will address this problem when the announced measures become official.
Now, looking at the case number growth, we can anticipate that tomorrow, Romania will hit 1,000 confirmed cases.
March 23 Update: Total cases: 576. Cured: 73. Deaths: 4
The last 24 hours saw the biggest spike in new confirmed cases in Romania: 143. Two more deaths were unfortunately confirmed, bringing the total to 4. On a brighter note, 73 of the patients tested negative for two consecutive tests and therefore have been released from hospital and considered cured.
All cured patients are to spend 14 additional days in selfisolation, as a precaution which is more than welcome.
Looking at the number of new cases and lax prevention measures (no lockdown, stores still open), I believe that the situation could get much, much worse in the next couple of weeks. Hopefully the officials finally accept that and will come with strict measures to prevent the spread of the virus as much as possible.
March 22 Update: Total cases: 433. Cured: 64. Deaths: 2
Unfortunately, the first two victims of the COVID-19 on Romanian soil have been reported today. The people were 67 and 74, both of them having other serious conditions as well.
Saturday night at 9 PM, the officials announced a new set of measures to stop spread the virus' spread in Romania. This comes after, due to the warm weather, many Romanians went outside in large groups to party and have barbecues. This makes me sad and enraged at the same time.
But the measures announced late Saturday evening are not enough, in my opinion, even though they are harsher. Here they are:
all dental offices are to be shut down for an unspecified period (emergency treatments are still allowed)
All commercial centers (like Malls) are to shut down all shops but those selling food, pet supplies, pharmacies and cleaning services. IMPORTANT: Shops remain open for now, just those in commercial centers will be closed!
Outside, groups larger than 3 people are prohibited
Between 10 PM – 6 AM, people are forbidden to leave their homes, unless for work, supply services, urgent medical care, walking pets or the need to assist the elderly or children
Between 6 AM – 10 PM, the officials recommend not to go out unless for the reasons above, but state secretary Raed Arafat said that even though it's just a recommendation, people should take it as an obligation. Judging from how the Romanians have reacted so far, they won't.
No foreign nationals are allowed to enter the country, unless transiting for another destination or they have family in the country, are registered citizens here or have a visa allowing them to be in the country.
Those who don't respect the self isolation at home (we're talking here about people coming from abroad) will be taken into mandatory quarantine for 14 days, under surveillance. Those who break quarantine will have to start it over for 14 more days (and other – not very clear to me now – penalties are risked)
The state will create a list of older individuals (65+) which are alone and will offer support as needed (shopping and such).
Religious events (like weddings or funerals) can be held with a maximum of 8 people present.
All religious activities will be held without public – but can be broadcasted online, via radio or TV
You can check the entire content of the military ordinance on the government's official news website here.
While I am happy to see that harsher measures are being taken, I don't think it is enough. People are, unfortunately, not responsible enough and things might get really bad really fast. I am a massive supporter of democracy and globalization, but for a while, more authoritarian measures have to be imposed. These measures are meant to save human kind – or at least a large portion of it and right now we can say that the purpose pardons the means.
If people don't understand that they have to do the right thing for everybody's well being, unfortunately they have to be forced to. I can only hope that the new measures will prevent the people from doing the stupid things they did until now, but I don't have high hopes that they will. Many still don't have the intellectual ability to understand how serious this whole thing is.
March 20 Update: Total Cases: 308. Cured: 31.
This has been an eventful day, even though the number of confirmed cases seems to remain relatively low, with no exponential growth. However, this might be because of the limited number of tests made (just over 8,200 in the entire country!)
Either way, 31 people have been released from the hospital and considered cured.
March 19 Update: Total Cases: 277. Cured: 25.
A relatively quiet day today, even though we have around 30 new confirmed cases. The officials released data regarding the ages of those infected, their gender and more. You can check out the official graphic (via StiriOficiale) below. You can click the image to enlarge it: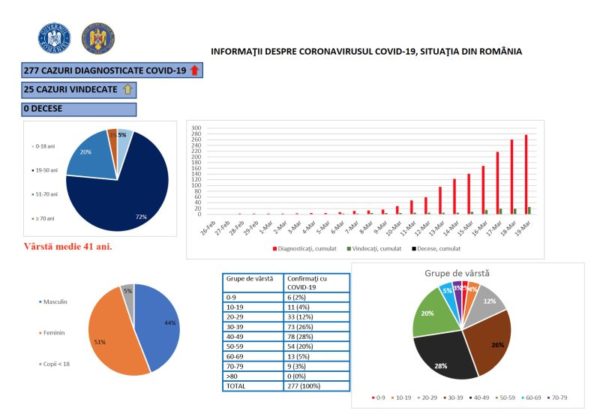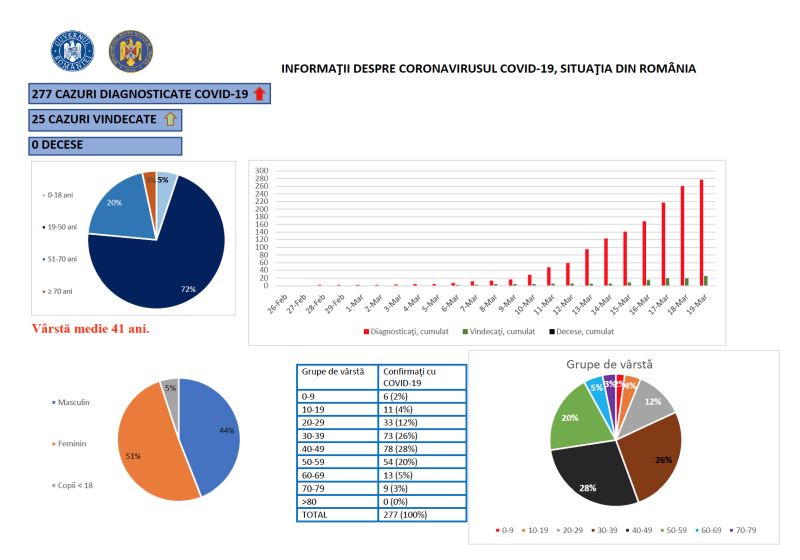 March 18 Update: Total Cases: 246. Cured: 19.
In an unprecedented (but not surprising) move, the Romanian government announced that restaurants, hotels, pubs and cafe shops are no longer allowed to server food or drinks to customers within their buildings (they are still allowed to offer home delivery).
Also, al gyms and beauty salons will be closed, with most activities that take place indoors being temporary banned (church meetings, spas, any sort of event). All details in Romanian language on the new website launched by the Romanian government for official statements here.
The new reported cases are distributed like this: 12 in Bucharest, 7 in Iasi, 3 in Ilfov, 2 in Hunedoara and one each in Alba, Bihor, Maramures, Olt and Suceava.
March 17 Update: Total Cases: 217. Cured: 19.
The officials announced that they will only release official data once per day, as opposed to multiple times per day like they did until now. As a result, there will be a slight delay in reporting because I will only share the official data, and not rumors. (They still made two updates today).
With these in mind, we now have 217 confirmed cases in Romania. Even better, 19 patients were cured (up from 9 until yesterday) showing that the Romanian health care system can – at least for now – keep up with the increased number of Covid-19 cases.
Out of the new cases, most are in Bucharest, related to the Gerota Hospital cluster.
We can only hope that the measures taken by the government will stop the spread as much as it is needed: even though not officially on lockdown, most of Romania's streets are empty, showing that most people really take this seriously, as they should.
March 16 Update: Total cases: 168. Cured: 9.
New cases were announced in multiple counties in Romania today: Arad, Ilfov, Valcea, Timisoara, Bucharest, Cluj Napoca, Salaj, Buzau, Ialomita, Hunedoara, Galati and Suceava. In other words, there are few counties in the country left without any confirmed coronavirus cases.
New measures were announced, with the President announcing a press conference later today. Until then, all schools will be shut down until April 21st (the spring break was normally scheduled between April 4th – April 21st).
Today, I went to the supermarket and it was difficult: the shelves are empty. Many people wearing masks and gloves. All the announcements were about the virus. Markings on the floor to keep the distance, people not allowed to buy more than a set quantity of various products (like water, oil, probably toilet paper and other things). It's surreal and you are not ready for the emotional impact until you are there. We're going through tough times for sure…
March 15 Update: Total cases: 139. Cured: 9. State of emergency declared
Romanian president Klaus Iohannis announced that Romania will go into a State of Emergency. This is the second time in the country's history that this happens.
It is unclear now what this will mean: for now, it's certain that any sort of gathering of more than 50 people is not permitted. Also, this new Emergency State allows the government to focus on containing the outbreak, passing laws faster and offering them the legal rights to take any measures necessary to help the country.
What this means exactly is not known at this point and most likely early on things won't change much. Probably measures similar to those in the heavily affected countries will follow, like the closure of businesses, lockdowns and more sever penalties for those who don't respect quarantine (because, believe it or not, there are at least some who do this). But at this moment, none of these severe measures have been taken or even announced.
In terms of the people infected, some politicians have started to be confirmed as well. The Government is in self-isolation and tests are being made. Still no real local spread of the virus, though, with most cases being confirmed for people already in quarantine, coming from abroad and generally their direct contacts. All cases today were either direct contacts or Romanians who returned from abroad.
On a brighter note, 3 new people previously infected with the new virus were declared cured and released from the hospital.
March 13 Update: Total confirmed coronavirus cases in Romania: 95. Cured: 6
New people were confirmed with the Covid19 and it's starting to get difficult for me to keep track (some of the "new" cases were actually reported yesterday, but the total is 88 at the moment. Massive increase in confirmed cases today.
There were 6 confirmed people in Hunedoara (3 doctors) after another patient lied about traveling to a high risk zone (there are also reports of a case file opened against her). Some of the others are contacts of the man who traveled to Israel and lied also – he has so far infected 13 people.
New measures have been announced to try and prevent the spread of the virus: the borders are mostly closed now towards Hungary, Ukraine, Moldova, Bulgaria and Serbia (the latter apparently closed by the Serbian government, not Romania). You can see the entire list of closed border check points in this article here (article in Romanian, but the city names are the same).
Two new cases in Mehedinti county. Even scarier for me, as that's where I live. This thing is as real as it gets and more scary than ever when it's in your yard.
Also, one of the newly confirmed cases is a Romanian senator, who was in contact with Romania's Prime Minister and other members of the parliament. As a result, Romania's Prime minister announced that he will go into self isolation, as well as all the members of the leading party. Probably all political parties will follow suit. This event is still unfolding, but Romania still has a government who will discuss important matters and strategies online.
One of the cases today is pretty surprising, as it is a person that just arrived from… the US! The confirmed case just returned from Boston. Most of the others were from Italy.
March 12 Update: Total confirmed cases: 50. Cured: 6
After two insane days, today was extremely quiet, with just three new cases of the new Covid-19 announced. Let's hope that this trend continues (and we see fewer and fewer new cases, although at this points it's too early to have high hopes of that happening, in my opinion.
March 11 Update: Total confirmed cases: 47. Cured: 6. First doctor infected
A new case of Covid-19 has been confirmed early this morning in Bucharest, a 43 yo doctor from the Dimitrie Gerota hospital, who was in contact with one of the patients out there.
It's absolutely enraging that the patient there (source in Romanian here) has the potential to become a super spreader after having lied in a signed declaration before being admitted to the hospital.
When he went to the hospital, he said that he had not traveled abroad (although he recently returned from Israel). Showing symptoms (atypical to the coronavirus apparently, but with no further details), he interacted with medical personnel and at least 120 other people as he also went to work.
Among the people who are already confirmed with the Coronavirus that he spread, we have this doctor, as well as his nephew and daughter in law which is pregnant.
The authorities have announced that the hospital has now been placed under quarantine and a criminal file has been filled against the man.
New measures to combat the spread of the virus announced (read update 15 below for the first set of important measures):
exporting of medicine used to treat the Coronavirus patients in Romania is banned for the next 6 months (the officials are working on the list).
companies with over 99 employees should use delayed work ours: first batch to start at 8, second at 9 and third at 10 in order to prevent traffic congestion and especially lower the number of people using public transportation at the same time. (12-31 March)
all activities in closed spaces with over 100 people are not allowed (previously: 1,000)
all museums closed until March 31st.
Universities to close as well (schools were already shut down) until March 31st. Students encouraged to go home instead of stay in the boarding schools.
Later this day, another case was announced: a man from Iasi who has recently returned from Venice and another also from Iasi who was in contact with a patient from Warsaw. Other cases were announced: three people in Bucharest and one in Covasna.
Even more cases announced, rising the number of new reported infections to 18! The new cases are in Constanta, Satu Mare and Arad.
Update 16 (March 10): Total confirmed cases: 29. Cured: 5.
12 new cases today, the biggest number yet. 9 new cases in Bucharest, one in Timis county, one in Resita (Caras Severin) and one in Hunedoara.
Update 15 (March 9): Total confirmed cases: 17. Cured: 5. All schools closed.
Watching the press conference in which officials announce new measures to fight against the spread of the virus in Romania: all schools and kindergartens will be closed starting March 11, until March 22nd (with the possibility of extension). As a parent, I can say that I am pleasantly surprised to see that this has happened.
The minister of health announced that there are currently 2,000 ICU units in Romania (a country of 19 million people), but they're working on getting more equipment in the country. Looking at these numbers, it's pretty clear why every possible measure has to be taken to stop the spread of the virus.
In the mean time, two more cases have been confirmed: one in Bucharest and one in Buzau, both having traveled in Italy recently. One of the two cases (didn't write down which, will update later) was not in self isolation though since he or she came from an area in Italy that was considered safe.
Update 14 (Mar 9): Total confirmed cases: 15. Out of which cured: 5
On Sunday, March 8th, there were two more confirmed cases in Romania: a 70 yo woman from Mures who traveled to Italy recently and a 42 yo woman from Bucharest who is a friend with Bucharest's man, the first case confirmed in Romania's capital.
Below I am detailing the measures announced by the government to fight against the spread of the virus:
1st and most important, they will discuss today (March 9th) the possibility of closing schools. That would be the best call in my opinion, but I don't think it will happen
public or private events of more than 1,000 people are not allowed anywhere in the country. Local authorities have the option to ban any type of event, no matter how many people will attend. For now, football matches in the countries will be played without an audience.
students at the medicine universities throughout the country will no longer practice in hospitals until March 31st
visiting patients in hospitals are banned (no matter why they are there) until March 31st
all flights to and from Italy are cancelled between 9 – 23 March
any citizen coming from China, Italy or South Korea will be automatically placed in quarantine or home isolation for 14 days. Not respecting this can result in a sentence of up to 3 months in jail
At this moment, there are about 13,000 people throughout Romania which are being monitored by the authorities, but just 11 in quarantine, with around 950 Coronavirus tests made. 14 people infected, out of which 5 are cured (tested negative twice in a row in 24 hours). The rest are in a stable condition. You can find out more (in Romanian language) on the official website of the health ministry.
Update 13 (Mar 7 – second & third update today): Total confirmed cases: 13. Out of which cured: 3
Later today (March 7th, 2020), two more cases of Covid-19 infections have been confirmed in Romania: one in Timisoara, a 15 year old girl from the highschool where two other students were confirmed; and one in Hunedoara: a 16 year old girl that traveled in the same plane with a man who was confirmed earlier this week.
By the evening, two more cases were confirmed, both recently returned from Italy: a 72 year old man from Galati and a 49 year old man from Bucharest.
Update 12 (Mar 7): Total confirmed cases: 9. Cured: 3
Two additional cases confirmed in Romania. It appears that, unfortunately, at this point, the updates will be on a daily basis as the virus starts spreading more.
The two new cases are a 16 year old girl in the same class as the previous teen diagnosed with Coronavirus in Romania. The second is a 51 years old from Old county who was in the same bus with another man who was confirmed (from Suceava).
My personal note: Romanian authorities were very slow to react to the potential cluster in the high school, not closing it as soon as they had the first confirmed case. They did so eventually (but just for a few days). Fortunately, parents were fast to act and reportedly just 25 of 500 students went to that highschool on Friday.
Update 11 (Mar 6): The total number of confirmed cases is now 7. The authorities claim that 3 are already cured (in a matter of days!)
The new cases are a 71 years old man from Suceava which is reported to be in a good condition, as well as two 16 year olds from Timisoara. They are colleagues in the same class, and one of them was in contact with another confirmed case. Surprisingly, the authorities did not close the high school, which is the first thing they should've done, in my opinion.
Update 10 (Mar 3): The fourth case has been officially confirmed. It's a man from Timisoara who was apparently in contact with the woman from Timisoara which was confirmed on Feb. 28. (Total Cases: 4. Cured: 1)
The ministry of health announced that currently, in Romania, there are 37 people in quarantine and 9,639 in isolation at their homes.
Update 9 (Mar 1): A more positive update today. Romania's first confirmed case – the 25 yo from Gorj will be allowed to leave home. Two additional tests (one on Friday and one on Saturday, Feb 28th) tested negative. As a result, he's considered cured and will be released from hospital.
Update 8 (Feb 28): Two new cases of Covid-19 infection confirmed officially in Romania. Total cases: 3.
One woman in Timisoara and one man in Maramures have been confirmed with the new virus today, announced Romania's health minister and secretary of the state in a press conference.
The two are not related with the first confirmed case in Gorj county, but they have both returned recently from Italy. The woman (aged 38) is in a good shape and treated at Timisoara's hospital.
The man (aged 45) was reported to have some respiratory problems, but was taken to a hospital in Cluj and is not now stable condition.
The health minster announced that there's no need to panic, there's no epidemic in Romania and there are no plans to close the borders.
Update 7 (Feb 27): First official case confirmed in Romania.
A 25 yo man living in a rural area in Gorj county has been confirmed to be infected with the COVID-19. He has been in contact with the Italian that traveled to Romania before being confirmed in Italy and has been taken to Bucharest to receive treatment.
The patient is asymptomatic and 7 other members in his family are quarantined. I wrote more in detail about Romania's first case here.
Update 6 (Feb 26): Most important news: there is no official coronavirus case in Romania.
But the panic has spread here and there are multiple suspects of coronavirus, as well as tons of panic buying. This will be a lengthier update, painting a clearer picture on how things are right now in Romania.
The most important news – and the most worrisome – is that of an Italian citizen who traveled to Romania (Craiova and Gorj county, which are in the South, South-West) between February 18 – February 22. He was confirmed with the novel coronavirus after returning to Italy, making it possible to have been contagious while in Romania.
The authorities are claiming that they're tracking all the people he interacted with (his wife's family, friends and business partners) but at this moment, I would say that this is the clearest threat of the new virus getting in Romania so far. Sources are here (in Romanian)
Also, many cities have already set up quarantine camps and places to deal with potential cases or quarantines. As a result, protests already started in Romania, as some of the places they chose to use to quarantine potentially sick people are really strange: for example, the case in Bechet where they set it up near the school. There were also other criticized decisions like setting up a quarantine spot in a high school's boarding house.
Panic has taken over Romania in the past few days: with reports coming in that hundreds of people have returned from Italy (the country most affected by the new virus in Europe, and also the country where a humongous amount of Romanians work in), people started freaking out.
There are multiple people in quarantine in many cities in the country: right now, in home quarantine with no official cases. Some are being tested for the virus and many experts or political figures claim that Romania will be heavily hit by the covid-19. Actually, I was surprised to see on the news that, unlike what's happening in other countries, Romania's officials seem to be very blunt and not try to avoid panicking the population.
As a result, panic buying has started. There are a ton of posts on social media channels, showing how the food isles in supermarkets are empty already. Huge crowds of shoppers took the markets by storm, trying to stock up on food (and hopefully hygiene and other necessary items).
You can check out some of these photos on Facebook, on publicly shared galleries here and here. However, there is A LOT more on social media and probably easy to find if you do some digging.
Conclusion: Even though, to this date, there is no official case of the novel Coronavirus in Romania, it seems that much of the country is in panic mode. In the small city where I live in, I haven't seen any real changes in behavior, even though we do have 13 people in home quarantine, after they returned from Milan last week (there are rumors that they're breaking quarantine, though, which is pretty sad but hopefully not true).
However, everybody around is talking about the virus – most are joking, but many are really worried. As soon as I have more updates, I will make sure to report them, so make sure to bookmark this article or check it often if you are curious about the situation here.
Update 5 (Feb 20): Two Romanian citizens have been confirmed to be infected with the COVID-19 (the official name of the virus). They were on the Diamond Princess cruise ship that saw hundreds of infected, but they are treated in hospitals in Japan, and not in Romania (according to Romania news outlet Digi24).
On the ship, there were 17 Romanians – 2 passengers and 15 crew members. Apart from the two in hospitals, the remaining passengers will be flown away into Italy and tested again. If the results are negative, they will be sent back to Romania for quarantine.
So, by this date, there are still no confirmed Coronavirus cases on Romanian soil.
UPDATE 4 (Feb 7): The most serious case of concern regarding a potential Coronavirus case in Romania: a teacher from Suceava has returned from China on Feb. 1st and started developing flu-like symptoms today (the 7th of January) when she went to the hospital.
She has been quarantined and results are pending – I will update when they're in. Even though there seem to be reasons to be worried, there is a declared flu epidemic in Romania so it could be nothing but the regular flu… Let's hope it is that way!
Also, the media went on fire as one of the doctors slipped and fell (pretty badly) while carrying the patient. You can see the video on Youtube here. (Health minister announced that the results are negative – no coronavirus in this case)
UPDATE 3 (Jan 29): A group of 25 musicians from Mioveni, Romania, returned from Beijing via plane. They show no symptoms but apparently were not put in quarantine because "they are healthy".
This is VERY POOR management of a potentially dangerous situation and further proof that authorities prefer to quickly dismiss potential cases, probably in order to prevent panic. (nobody is sick by Feb. 6th)
UPDATE 2 (Jan. 28): A flight attendant (later on proved to be a passenger) that came from Vietnam via plane with flu-like symptoms was taken to the hospital to be tested.
Officials say that her symptoms are not similar to that of the novel coronavirus but at this point they seem eager to instantly deny any claims of the virus' spread before having official results. (The patient eventually tested negative)
UPDATE 1: Another coronavirus scare – this time with a bit more substance came when a young man from Bacau went to the emergency room 8 days after coming back from China with symptoms that were similar to the new virus.
While the results are still not in, the authorities claim that it is "extremely unlikely" for him to be a carrier of the virus as he came from an area in China with very few reported cases. (The patient eventually tested negative)
The first news that I read – and I must admit that it wasn't really pleasant to read it – was the fact that no less than 50 Romanian citizens had recently been in Wuhan. It seemed so crazy to read that so many Romanians traveled to Wuhan of all places in the world.
But apparently things are not as scary as they might sound at first: the tabloids and the media like to exaggerate things. After doing a bit of research, it seems that the poor people which were initially described as threats for bringing the novel coronavirus from China to Romania were in a different scenario.
We are talking here about a group of musicians from various cities (including Bucharest, Timisoara, Arad and Oradea) who had a tour in China. They spent 50 days total there, but they had their concert in Wuhan in early December 2019, before the virus appeared.
Even if the virus itself had appeared prior to that, the musicians would've had enough time to get symptoms. It is true that later on, in January, they passed Wuhan again – this time only switching planes in the airport before moving on.
And while some of the musicians are probably still a bit worried, it's been almost a week since they returned home and nothing seems to have happened, so Romania seems to have escaped the nCov 2019.
Probably scares will follow more and more often – for example, just yesterday I read the news that there's a first real suspect in Romania, a man who was taken away with an ambulance from the Bucharest Otopeni airport.
The man, coming from Israel, had flu-like symptoms according to the captain of the plane he was flying in – and who also asked for medical intervention. The man had traveled to China, too, which made him even more of a suspect.
But later on, the Romanian authorities found out that the man had been in China over three months ago… and eventually he tested negative for the novel coronavirus.
Is Romania in danger of a potential nCov epidemic?
I still consider Romania to be one of the safest countries in case of an nCov Epidemic – although I am actually pretty sure that there will not be a global crysis to talk about. But I wanted to write this article and share the news because I am not sure how (or if) foreign media presents the situation here.
Because if you read some of the tabloids it might seem like all hell's about to break loose here. Which is not the case.
Romania is not a very popular tourist destination and very few people (at least when compared to most other countries) who enter the country come from China or had been there recently.
Of course, as it was the unexpected case of the musicians that had a tour throughout the country, anything is possible, but despite that, Romania is one of the European countries that has the least chances of ever reporting a case of the new virus.
I am not saying that there is no danger at all – especially since I am not an expert – but I do think that nobody should be worried about traveling to the country in the next few days, weeks or ever.
Based on how the situation looks right now (where there are 3 cases in the entire European Union), you should be more scared of stray dogs, getting scammed by a taxi driver than the nCov 2019. Actually, the air quality itself is probably posing a greater risk today.
Even the regular flu might give you some real headaches – as the season has apparently started in Romania as well, but at the moment there are no things to be worried about.
Plus, with so many idyllic – yet very remote – villages in Transylvania and throughout the country, you have a lot of options to simply bunk up somewhere until the danger passes or the vaccine is ready.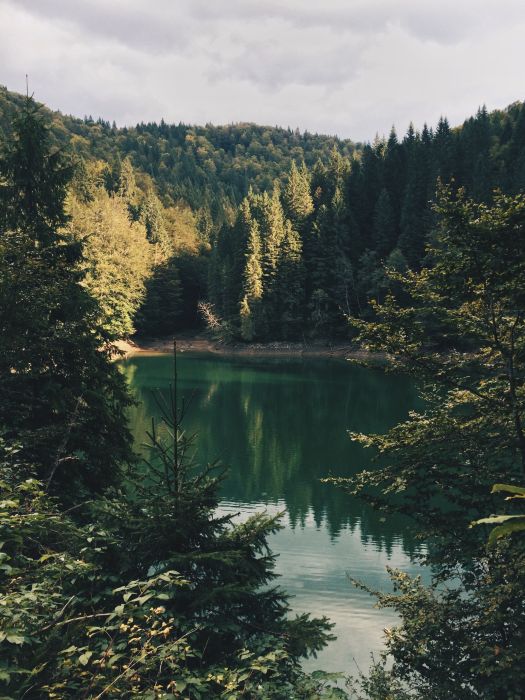 While I always thing that it's best to be prepared and also prepare for the worst, I don't think that, under the current circumstances, Romania (or most of the world, to be honest) will get under threat from the novel coronavirus.
All authorities – and especially the Chinese ones – seem to have taken the necessary measures to prevent this new virus from spreading. I actually think that – as horrible as it is for the people living in the locked down Wuhan now – China is one of the few countries in the world that can stop an outbreak.
Imagine now even trying to lock down a city in the US or other Western countries: you'd have protests, human rights activists and millions of Instagram stories fighting against the "atrocities" – even though, as bad as it is if you are in the situation to be behind the closed doors – this is actually the thing to do in order to prevent an illness from spreading.
And yes, I stand by my words and I believe that no other country could've taken the measures that China has. Plus building a huge hospital in 6 days… that's insane!
But this is a blog about Romania, and I will get back on track. I don't think it's necessarily bad to be aware of the presence of this virus and I don't consider it a fake threat, but in the current situation, if you're planning a trip to Romania and have your itinerary all set up, there isn't any real reason to be worried that you'll end up with the novel coronavirus in your system.
I will make sure to update this article if (heaven forbid!) the situation changes.