The 2019 Presidential elections in Romania are not considered to be surprise-prone. The actual president, Klaus Iohannis, is expected to win another term by a large margin. But for the first time ever, it's the other results that matter, because they can give a massive slap to the former ruling party – PSD – which always managed to get a massive share of the votes.
In this article, I will write about the Romanian presidential election happening this year. Today, when I first write the article, the first round is over and the results are here.
UPDATE: As promised, I wrote some extra words at the bottom of the article, following the end of the second round and the confirmation that Klaus Iohannis wins his second term as Romania's President.
Presidential Election: First Round Results & Thoughts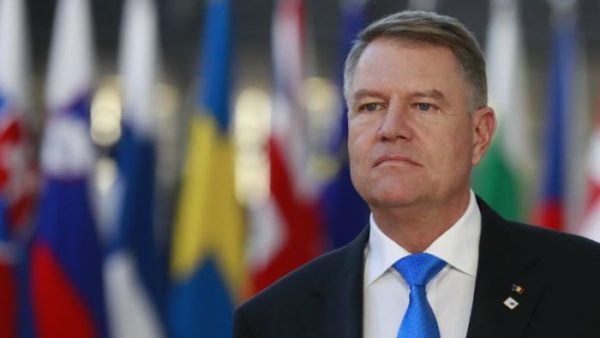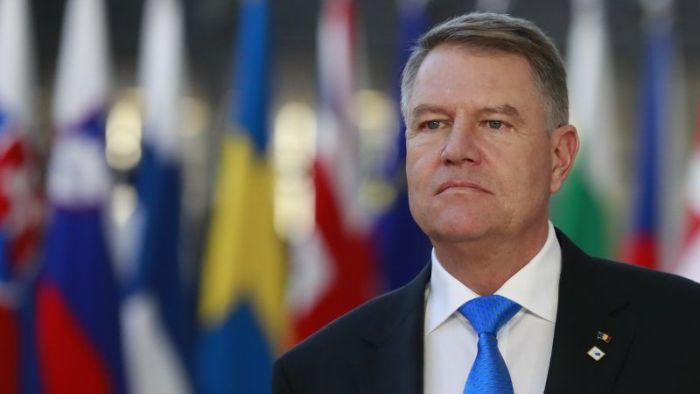 For the first time in many years, it wasn't a race for the first spot, but one for the second. Romania's running president, Klaus Iohannis, topped the charts, some even showing him as the winner in one round (by getting over 50% of the votes). Other polls showed him somewhere around 40%, miles away from the other candidates.
However, the race was for second place and for the person that would follow him into the second round.
The fight for second place
PSD – the party that ruled Romania for the most years since the revolution and the one that still ruled the Parliament just until the elections began – simply had to be in the second round as it is one of the largest, most established parties in Romania. Their candidate was the former Romanian Prime Minister, Viorica Dancila.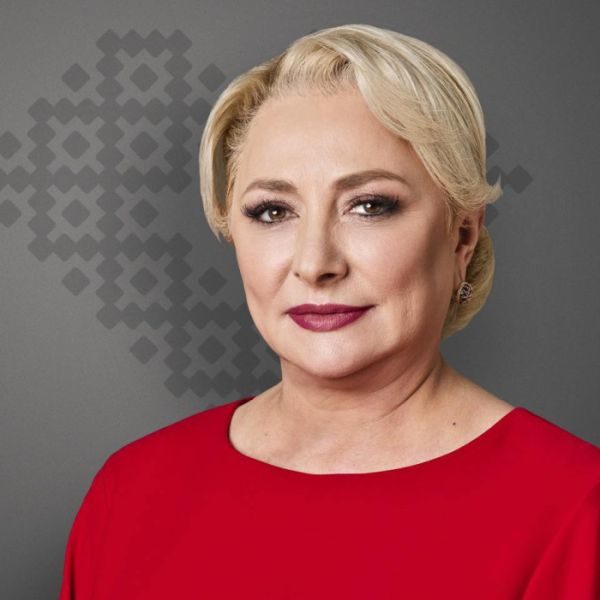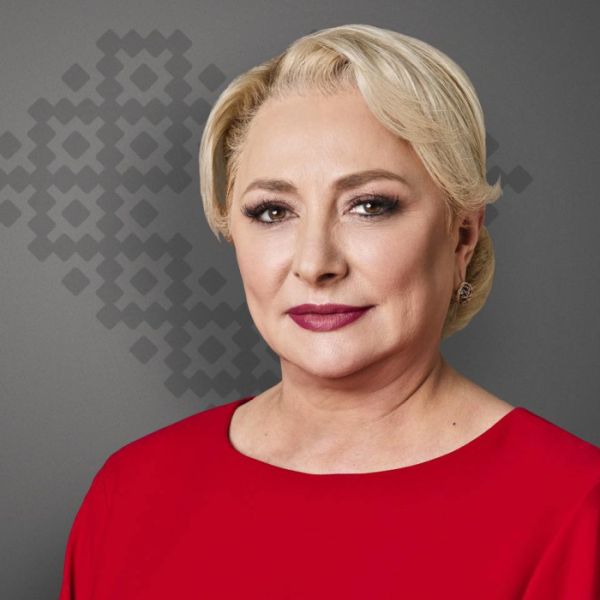 However, following a much criticized period of running the country – one that resulted in both minimum wages being increased and economic growth, but also in setbacks regarding the fight against corruption and the freedom of the law, culminating with the party's then-leader Liviu Dragnea being sent to jail, its popularity was on the decline and it looked like Romanians just had enough.
That's when the USR-PLUS Alliance came into play. The new school of politicians, with clean resumes and a modern, forward-thinking approach to politics, managed to charm the younger audience and offered a much needed and solid alternative to the other politicians from the established parties. Their candidate was Dan Barna.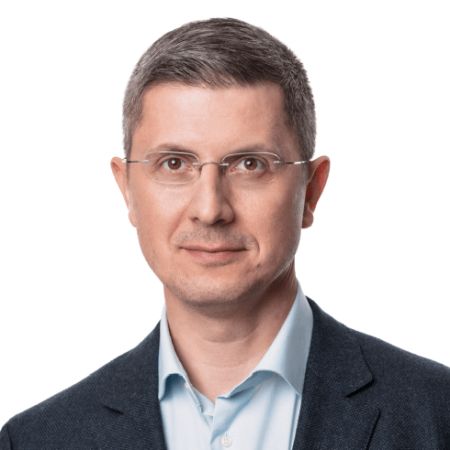 With massive support gained in a very short period of time, they got 22.4% of the votes during the European Parliament Election this year, just 0.1% behind PSD. This was considered a major slap for PSD and sparked hopes that Romanians might have a second round of presidential elections without the party that was always present in the second round since the revolution 30 years ago.
The Wildcards
To make things a bit more complicated, two outsiders were present in the race (out of a total of 14) with real chances of getting more than a handful of votes.
Mircea Diaconu: a famous Romanian actor, he ran as an independent, but was actually backed up by two smaller political parties: ALDE and PRO-Romania, the former being in an alliance with PSD until the government fell and the latter being created by mostly former PSD members.
Some early polls gave Diaconu an actual chance of getting into the second round and it was believed that votes going his way were actually taken away from PSD's candidate.
Theodor Paleologu: a historian and former minister of Arts and Culture, he was also Romania's ambassador to Denmark and Iceland. A charismatic candidate, considered by many to be smart and well educated (he studied at Harvard, for example), Paleologu was expected to gain over 5% of the votes.
His supporters were also those who would've otherwise vote for USR-PLUS, so it was believed that votes going his way would be taken away from Barna's.
Romanian Presidential Election 2019: First Round Results
There was a massive vote in the first round of the presidential elections in 2019, although a bit under the massive presence for the European Parliament Elections earlier this year: 47,66% (compared to 49,02%). Also, the Romanian diaspora had a massive presence, with over 660,000 people voting (compared to 8.6 million in the country).
At the moment of writing this article, the votes in Romania are 98% counted (so final results won't change drastically), while the votes have been counted in 816 of the 835 voting sections outside the country. In other words, these results can be considered final. Here they are:
Results in Romania
Klaus Iohannis: 37.79%
Viorica Dancila: 22.33%
Dan Barna: 14,95%
Mircea Diaconu: 8.86%
Theodor Paleologu: 5.72%
Kelemen Hunor: 3,89%
Results outside Romania
Klaus Iohannis: 53.05%
Dan Barna: 27.36%
Theodor Paleologu: 6.41%
Mircea Diaconu: 3.65%
Viorica Dancila: 2.76%
Analyzing the first round's results
There are some really interesting things to consider here and the dynamic of the results is fascinating in my opinion.
I will not focus too much on Klaus Iohannis' results, even though he is definitely the clear winner here and finds himself in a position that should offer him an easy run in the second round.
What we have to look at, though, are the results of the other candidates, which are extremely interesting.
1. Dan Barna is, in my opinion, the biggest loser here. With all votes combined, he is somewhere around 16%, still some 7-8% behind Viorica Dancila, despite her abysmal performance in the diaspora. But for somebody who was expected to reach the second round (with a bit of luck and better mobilization), things didn't go too well.
He's way under his party's results in the European Parliament Election earlier this year even though Theodor Paleologu, who was considered the one to "steal" votes away from him got a similar result to his party's results during the former elections.
In other words, Dan Barna lost a big chunk of votes. Why did this happen, though?
I would say that there are multiple reasons here – and probably political analysts can understand the situation better than I do. But I personally believe that a combination of the following saw him lose so many percents in such a short time:
First of all, Klaus Iohannis is way more popular that the party that backs him up, PNL, is. So many USR-Plus voters chose Iohannis instead of Barna.
Second of all, in the past few weeks before the elections, there was a lot of dirt thrown Barna's way. Some digging was done and apparently Barna tried to play a bit with some money through a firm that he owned when he was younger (where his sister was also an employee).
Even though the dirt thrown his way had no real evidence, it still managed to convince some of his supporters to look elsewhere: remember, that his supporters are those fighting hard against the old ways, against corruption and unfairness.
The third reason why Barna didn't do better, in my opinion, is his lack of charm, combined with the fact that his political platform wasn't very clear. His party is still young and – as he himself declared after the elections – they still have a lot to learn. While this can indeed be fixed in time, his lack of charm probably won't.
I know that nobody should pick their leaders based on charm alone, but charisma is unfortunately extremely important nowadays. On the other hand, none of this year's elections were truly charming and there are no overly charismatic leaders in sight, which might help Barna a bit in the long run.
2. Viorica Dancila was expected by many to flop and do it hard. She had just lost her role as a Prime Minister, her former boss (and the one that was considered to be behind her naming as the Prime Minister in the first place) was sentenced to jail and her political party was under fire.
Not only that she's not very charismatic either, but her speech was plagued by errors every now and then, sometimes with hilarious results (her most recent one being a statement during her campaign, where she said that she's fighting against the country – when she obviously was supposed to say that she's fighting for it).
With all things considered, her result was a really good one and her getting into the second round with more ease than some anticipated, definitely consolidated her power within her own party. And even though the party itself is under fire right now, it's still one of the strongest and most established in the country.
This proves that PSD still has a lot of support and even though much of their support comes from more rural areas and less educated people, it's still the numbers that count in the end. And they still have them – and they seem to be better than some thought or hoped they would be.
Another thing that I have to hand to her was having the better speech after the vote ended in Romania. Without going too much in details, in my opinion her short speech was better than the one that Iohannis had and I was actually surprised at how poor the President's was.
Why did people outside Romania vote so differently?
If we look at the votes cast outside Romania, we see a completely different situation: Viorica Dancila is 5th placed, with less than 3% of the votes. Dan Barna only has 27.3% of the votes which, even though much better than the results he got in Romania, is still way under their (and the analyst's expectations) of something around 35%.
Again, it's obviously that here as well, the popularity of Klaus Iohannis is undeniable and many people who could've voted for Dan Barna (and probably voted USR-PLUS during the previous elections this year) chose Romania's current president this time.
But why is PSD – through its candidate Viorica Dancila – doing so badly? The answer here is pretty simple, in my opinion.
Most of the people who leave Romania consider Dancila's party as the main reason why they were forced to leave. Romanians are not leaving the country because they're looking for warmer cities to live in, but because they consider themselves to be forced out of their country to find a better life.
Many people have left because of the low salaries, because of the lack of infrastructure, because of the corruption and problems that the country faces and not necessarily because they wanted to. Of course, nobody forced them to actually leave, but they did so looking for a better life.
And leaving their friends and families behind (since many leave their kids at home) is definitely painful. And since they blame PSD for this, they automatically have no love for any candidate the party would ever give.
On the other hand, this was not completely a vote against PSD or against Viorica Dancila, no matter what. People in the country and outside the country are actually satisfied with Klaus Iohannis' performance as Romania's president (and they also have a lot of hope that a complete change, like the one brought in by somebody like Dan Barna, would be useful).
The power of the President is somewhat limited in Romania, but still Klaus Iohannis often stood between the former ruling party and their measures, some of which enraged the population. While some say that he could've done more, I personally think that he also could've done a lot less and that he did just as much as he could under the circumstances, without actually breaking the law.
My conclusion regarding the first round
I will have to first say that I am surprised with Dan Barna's results. I was expecting a much tighter battle for the second place and I was even considering an option without PSD in the second round. This did not happen and for these elections, there are no longer discussions about them being unfair. So the results truly reflect how people felt.
In my opinion, Klaus Iohannis deservedly god a large chunk of the votes and he should have no trouble winning the second round, if nothing unexpected happens. Viorica Dancila got more votes than I thought she would, meaning that PSD is still a force in the country and those who thought it was breathing its final breaths were definitely wrong.
Coming from all the scandals of the past few months, after having their leader sent to prison, after having their government removed from power, and still getting over 20% of the votes… now that's definitely a win for them.
Thoughts about Romania's Presidential Election 2019 (winner: Klaus Iohannis)
Original Text: At the moment of writing this article, the Second Round of the elections are still a couple of weeks away and I will update the article afterwards.
However, I do believe that the race will be easily won by Klaus Iohannis, who will still have massive support both from Romanians inside the country and outside. However, I don't think that it will be a cruise, like some say.
I've heard analysts claiming that he'll get as much as 65% of the votes in the second round, but I doubt this will happen. I actually believe that he won't get over 60%, but somewhere between 55 to 60. We'll see soon if I am wrong or not.
I think that my anticipated results will be correct because:
a) fewer people will vote in the second round (considering the actual president the clear winner) and the fewer people vote, the higher will Dancila's result be.
b) most of the people who voted with Mircea Diaconu will vote for Dancila. Just like Barna's supporters will never vote for her, Diaconu's supporters will never vote for Iohannis. And while I am afraid that many of the USR-PLUS voters will choose to stay home, Diaconu's won't.
Despite all these, I still think that the second round will come with no surprises, and Iohannis will easily win his second term. The only question is how many of the votes will he be able to get: as I said, I was a bit disappointed of his speech after the elections (which was basically bashing PSD and asking people to vote against them – and not FOR himself) and I believe that he needs a fresh approach, one putting the emphasis on his plans, projects and strengths and not just on a vote of hate.
UPDATE after the 2nd round
Klaus Iohannis has won a new term as Romania's president! While this wasn't a big surprise for most people out there, it seems that I was wrong to say that the battle will be a close one. Here are the results, and we'll discuss them below:
Results from people voting in Romania
Klaus Iohannis: 63.17%
Viorica Dancila: 36.83%
Results from Romanians living abroad
Klaus Iohannis: 93.97%
Viorica Dancila: 6.03%
While the results coming from inside Romania's borders are pretty clear and outline a massive victory for Klaus Iohannis and PNL, at the same time giving PSD and their candidate the lowest score that they every received, it's actually the diaspora's votes that might surprise people who don't closely follow what happens in Romania.
As you can see, the votes have been almost one-sided. And we're talking about the biggest ever vote from Romanians living outside the country's borders: close to 950,000 people cast their vote and almost 94% of them chose Klaus Iohannis over Viorica Dancila.
Have in mind that during the previous presidential elections, only some 375,000 Romanians voted outside the country, so this time their numbers more than doubled, mostly part of the improvement of the voting process abroad.
But why is almost every Romanian living abroad voting like this?
Most of the Romanians living abroad have left the country because of low salaries, a low standard of living, a lack of infrastructure and still high corruption. Most Romanians living abroad complain that they were forced to leave their country and most importantly live their families behind, looking to make more money.
Many kids in Romania have one parent working abroad, while a lot have both parents working abroad. This is definitely traumatic for both the parents and the children and even those who manage to take their kids with them still leave relatives, friends and usually a house behind.
And, as the results of the votes clearly state, they hold PSD responsible for this. And now, more than ever, they seem to have a voice to make their demands heard. They claim that they want to come home, but in order to do that, they need to see fixed the problems that pushed them to leave in the first place. And in order to see that happening, a change is needed.
And while Klaus Iohannis is not really a change – he's actually winning his second term – it's actually the win against PSD that matters the most here. Even though the President doesn't have a lot of power, or at least not as much as the Parliament does, the majority is still happy to see a different party leading he country.
Back to the votes from the country, it's interesting to see that people didn't vote as much as they did in 2014, when Klaus Iohannis was first elected. That time, the vote was extremely close and there was a massive presence at the booths, led by the same wish that PSD doesn't win: some 64% voted in 2014, compared to just around 50% this time.
However, this can be explained mostly by the fact that Klaus Iohannis was expected to be a clear winner so many people chose to stay home. Yes, even in 2019, some of us still consider that taking 30 minutes – or 60 minutes to cast your vote, once every 5 years, is too much of a trouble. This time, there were no surprises, but this mentality is not the right one.
But, there you have it: Romania has chosen its President for the next 5 years. But with Local and Parliamentary elections coming next year, the fight for change is not over yet and there's still a big test coming next year. I'll be here to tell you if the Romanians manage to pass it or not.