We have already talked about the fact that Romania is a safe country to live in, but just like any country out there, there are areas that are more dangerous than others. And one of those is the Ferentari neighborhood in Bucharest.
Since most of the people considering a move or visit to Romania have Bucharest on top of their list, that's the city we're going to talk about right now and a notoriously dangerous place to visit there, the Ferentari area.
Considered to be as close to a ghetto as it gets in Romania (where you can't really find a ghetto), Ferentari was always topping the lists of dangerous places in the world, in Romania and such.
Even I was saying this about the Ferentari neighborhood back in 2014 when I published the first copy of this article:
Actually, this is a neighborhood you should really stay away from, there's not much to see here anyway.
Fortunately, things have changed a lot since then, when publications like Daily Mail were ranking Ferentari #4 on a list of the most dangerous places to visit in the world, with almost 17,000 crimes committed each year.
Today, the notorious neighborhood is starting to look just like a regular neighborhood in Bucharest – but there's still a bit of work left to be done.
More and more families and working class people are moving in, the buildings are being renovated, supermarkets are being built, restaurants are being opened and regular people with normal lifestyles live there.
While this place might still be more dangerous than others and I would still recommend foreigners to avoid visiting it unless they really have to – and ideally only during the day – Ferentari is no longer the ghetto it used to be and can't be considered as dangerous as it was 20, 10 or even 5 years ago but there is really not much to see there anyway.
Now let's move on and check out the original article that I wrote back in 2014 – which is interesting to read, to see how things have (fortunately) changed over the years!
Original article follows:
A notoriously dangerous place in Bucharest, the Ferentari ghetto seems to be from another world, even though it's relatively close to Bucharest's city center – just 5 kilometers away.
However, it's still considered by the locals a neighborhood situated at the outskirts of the city and a place you should not visit unless you really have to or live there.
Not even the supermarkets have the courage to open a branch there: it's just Kaufland that decided to risk it all and opened one store in the area this October 2014 (but nothing bad happened so far, proving that it might not be as dangerous).
(later edit: today, you can find heaps of smaller and larger supermarkets in the Ferentari neighborhood, like Mega Image or Profi)
So… what's about Ferentari that makes it so dangerous? Well, the population living there is extremely poor, the level of education is low and the drug usage is high.
These are all the ingredients you need for potential violence, and there's a lot of it there. Gangs, poverty, drugs, piles of garbage and violence… they are all part of the life there.
And judging from the photos below, the life is far from a perfect one. Please note that this article was originally written in 2014 and fortunately things have improved a lot since.
But even though things are not normally as bad as the photos below suggest, Ferentari is still considered one of the most dangerous places in Bucharest, if not the most dangerous.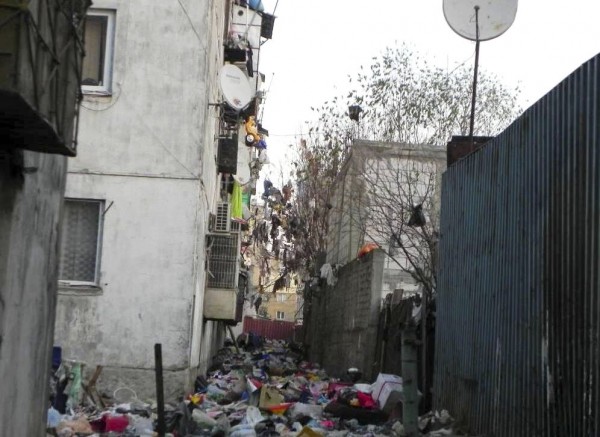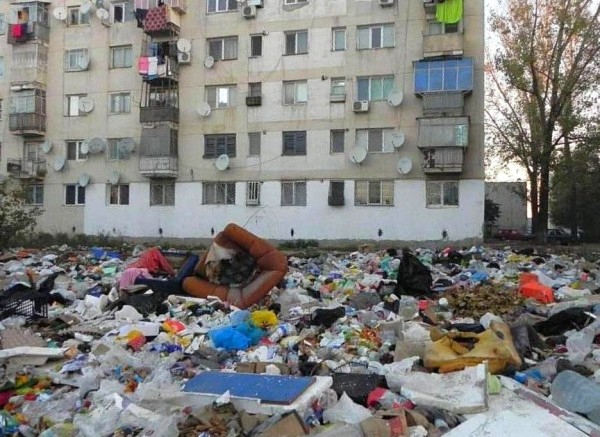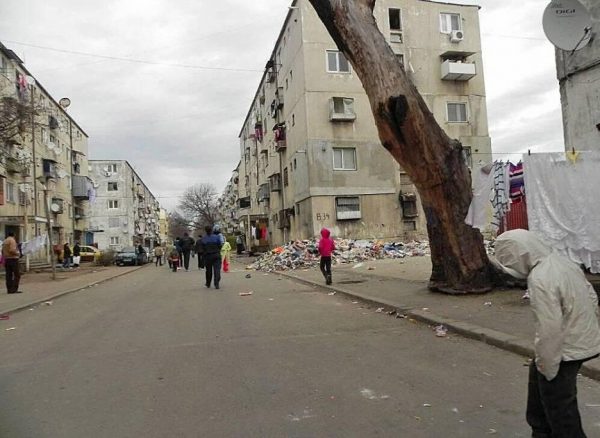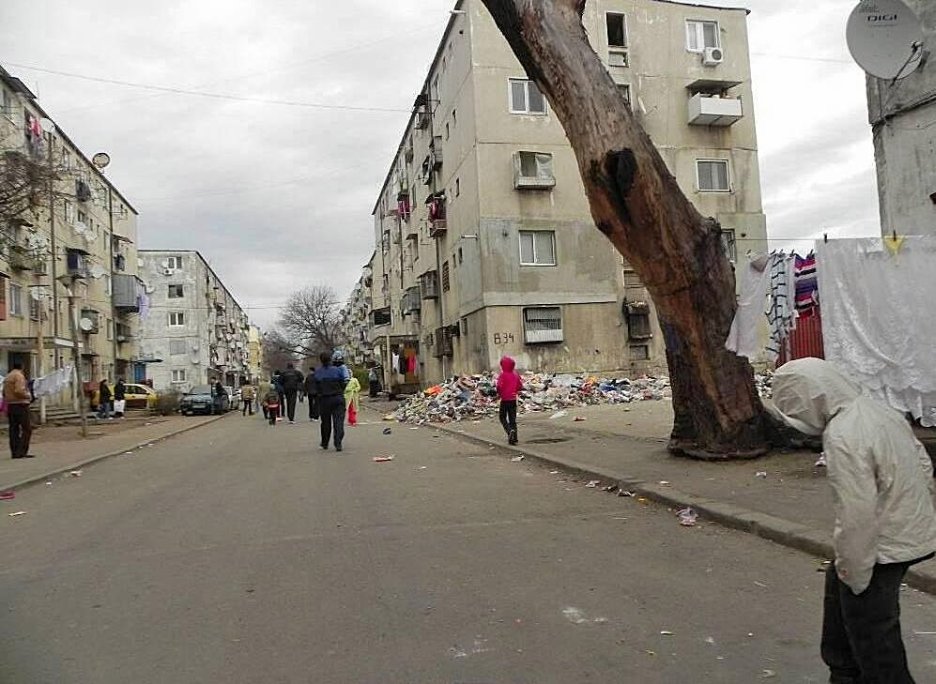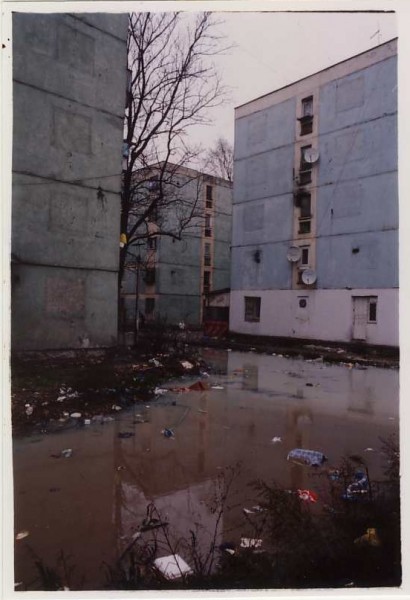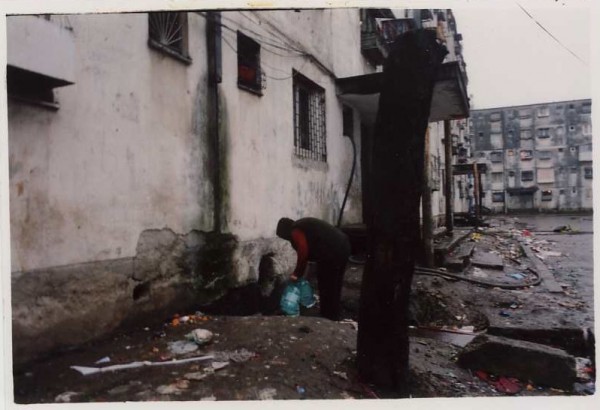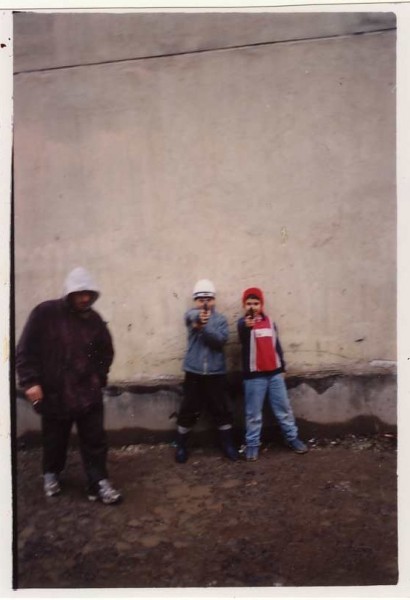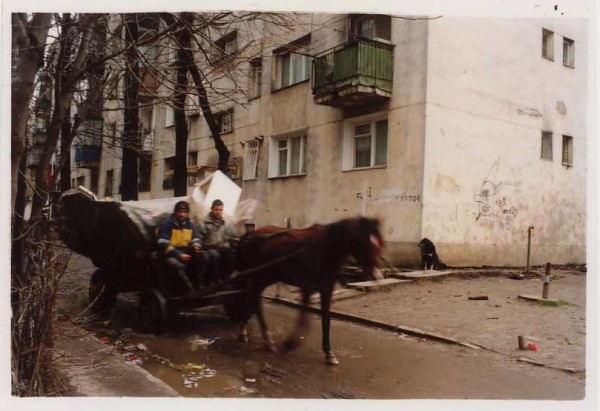 Despite all these, don't consider yourself a dead person if you absolutely have to find yourself in that area.
Although considered Bucharest's most dangerous (I also read recently a Huffington Post article that placed it in the top 4 most dangerous places in the world, after Bogota, and some neighborhoods in Russia and Bulgaria, but I can't find the article anymore), the bad things usually start to happen after the sun sets.
And also just some specific areas of the entire neighborhood are extremely dangerous, but it's probably safe to just stay away from them all for now.
And definitely don't go there during the night where chances of getting mugged or something bad happening to you are higher.
Romanians consider that the bad reputation Ferentari has is caused by the huge Roma population living there, but I personally don't want this article to go in that direction and start racial debates.
The nationality of the people living there is Romanian, so that's all that matters – as long as people are uneducated, poor and have no moral values, the color of their skin doesn't matter, nor does their origin. They all grew here in Romania!
Conclusion
Together with Ferentari, there are two other neighborhoods that are considered dangerous in Bucharest: Pantelimon and Colentina, but to a much lower degree.
As a fun note, two of Romania's best known hip hop bands are from the "ghettos" of Pantelimon and Colentina – so these are the places where hip hop was born in Romania.
I personally visited both Pantelimon and Colentina, including at night, and nothing bad happened. But no, I never visited Ferentari and I am not planning to do it anytime soon. I wouldn't recommend tourists to visit either.
Is Ferentari still dangerous today?
As I said earlier in the article, things have changed a lot in most areas of this neighborhood.
However, some are still looking pretty bad and just taking a stroll there doesn't seem like a good idea.
For example, here is a photo from Google Maps taken in October 2019 (so pretty recent one):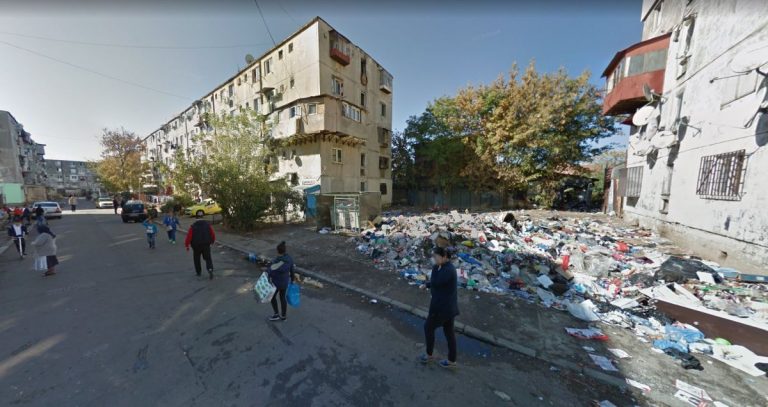 But at the same time, we also have places that look really well and appealing, I would say (also photo taken from Google Maps):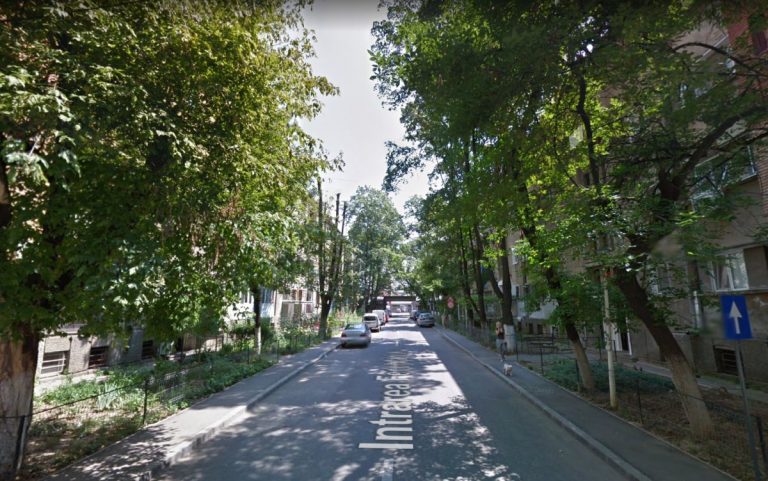 In the end, if you plan to visit Bucharest or move in the city, the safest choice would be to stick to the center of the town and the surrounding areas.
These are the ones that have the most to offer to tourists or people used to living in different conditions than what Ferentari has to offer, even though you can see that the neighborhood is no longer as bad as it once was.
If you're interested in great areas to live in Bucharest, I've listed them here. And once you get to the city, make sure you check off the list all the must do things in Bucharest.
[photo sources: here and here]