The moment we've been waiting for like crazy is finally about to become a reality: tomorrow we're jumping in a train and leaving our home town in Romania for about a month. Our budget trip around Europe starts tomorrow, May 2 when we're heading towards Arad.
We'll still be in Romania, as we're camping there for one night before taking the train to Budapest – the first stop in our 9 cities / 4 countries adventure that we've been planning for a while now. And we can only hope that it will be even better than what we're expecting!
As you probably know, we've booked our entire stay through AirBnb and we're hoping to meet some wonderful people as our hosts – interacting with them so far tells us that they're indeed amazing and we'll have a great stay in their apartments, so we've got this covered already. We've also purchased most of our travel tickets (we'll be traveling by bus through Croatia since it's cheaper and faster and we couldn't purchase those tickets online), but we're still worried that we won't have enough money on us.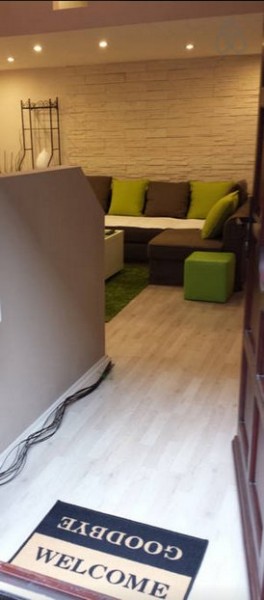 We are preparing for a budget trip with a lot of cooking at home (that's why we went for apartments with fully equipped kitchens in the first place), but I am sure that all these countries that we've never visited before will lure us in to spend more than we're planning. I mean, you can't leave Germany without trying their beer and you can't spend more than a week in Italy without trying some traditional pizza and pasta! And I am sure that there's much, much more to do.
Either way, despite our worries, despite the fact that we'll be traveling for our with our two years-old Eric who hasn't traveled that much and that often so far, despite our fear of going broke or running into some sort of trouble, we're pretty much pumped. We've been waiting for this for a while and at least in my case, it's a dream come true. I can only hope that it will be as good as I hope it will be.
Our trip through Europe, though, means that I will have very little – if any – time to write about Romania, so don't expect many updates on this blog for the next 30 days. I'll do my best, but I can't promise anything.
Thanks for being here and I'll see you soon!
UPDATE: If you're curious how things went with our trip, I wrote an epic 4-part series about it. You can check out the first episode here (Budapest & Vienna), the second one here (Munich, Verona and Trieste), the third one here (Pula & Rijeka) and finally the fourth one here (Zagreb and Belgrade).