This type of subject is and will probably always be a tricky one: which is better? Going to the gym or working out at home or jogging? And I don't have the general answer to the question, but I will tell you which is, in my case, the best choice and after outlining the Pros and Cons maybe you will have a clearer idea of what is best for you too.
As a short background story, it's worth noting that ever since I started working from home back in 2008, I also started gaining weight at an incredible pace. Two years later I was a bubble of fat at 116 KGs (255 lbs) which is a lot for my height of 1.82m (5.9).
Fortunately, I realized that I had to lose weight fast. Unfortunately, I didn't really have the will to do it and it was a slow, frustrating process. It took me three years of trying and failing, of ups and downs, of highs and relative-lows… but now I am finally to a bit more normal weight at 90 kilos (198 lbs). Last month I was at 92. Last month I started going to the gym.
Although some people could say that I managed to do a pretty decent job losing on average 8kg (17lbs) per year, I lost 2 after going to the gym for just one month after being stuck at that dreaded 92 for a couple of months prior to it.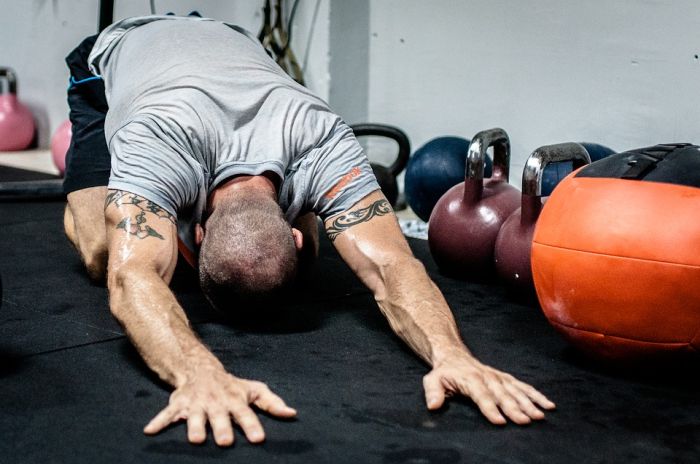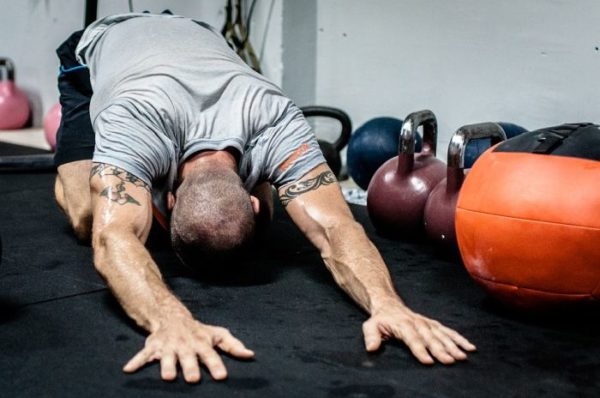 Why does the gym do a better job than anything else for me? It's pretty simple: the fact that I actually have to pay money for a monthly pass is the main reason. Not really because of the money spent – since prices are low here in Romania – but because now I know that I have to go to the gym.
I have a schedule now and I know that on Mondays, Wednesdays, Fridays and Sundays I go to the gym. When I tried to exercise at home, I always found something else to do which seemed more important although nothing is more important than your own health. There was no reason to keep doing it, there were a ton of distractions and my self-motivation was lacking.
Now if I skip a session, my personal trainer asks me what happened and reminds me that I have to keep working and keep working hard if I want to see results. I only once skipped a session because I was really tired, but my trainer showed no mercy, hahaha.
And this brings us to a new thing: motivation. Initially, I thought that going to the gym will be demoralizing for me: a chunk of fat surrounded by all those fit bodies… but it wasn't like this, on the contrary! Seeing those fit bodies (and some that looked worse than mine) worked as extra motivation for me: to look like the fit ones and never to look like the unfit ones. EVER.
Plus, in terms of motivation, you have the trainers at the gym and I am extremely fortunate to have found a really good one that keeps me pushing hard without me burning out, all while making me feel that what I do is neither impossible nor too difficult.
And finally, two more quick reasons: first, the equipment at the gym beats the non-existent one at my home and second, I sure am taking a nice break from the air of my home, I rest my eyes, I take my mind away from work and I actually change scenery which is extremely important after so many years of working at home and finding less and less reasons to go out and meet people.
Are there any cons of going to the gym compared to home workouts or running? Not really, in my case. Except for the fact that I have to pay a monthly membership fee (of around $25), in my case there are really no other cons. Maybe the lack of fresh air a park would give me in case of running, but I am sure that if I were to decide that I start jogging, I would do it twice and then forget about it. So not a big loss overall, knowing how I am.
BONUS: Since living in Romania is cheap, the gym membership is only $25 per month with unlimited visits to the gym available, personal trainer, nutritionist (which I don't take advantage of since I have a pretty solid and healthy diet now) and access to the sauna… so in conclusion, I will always say that going to the gym is better then trying to exercise alone at home, unless you are really motivated and you know you will stick to doing this continuously.
But what do you think, though? Do you prefer going to the gym or working out at home or jogging?