It was about 10 years ago when I last visited the Romanian sea side and since I was in college back then, I didn't really care about the quality of services, the views, the beach or everything else that matters for a grown-up with a family to take care of.
The general consensus is that a vacation in Romania won't turn into a dream holiday, that customer service is poor, that beaches are dirty, the people don't know how to behave and the hotels are old and outdated. This was actually the reason why I haven't visited the Romanian resorts for so many years.
But in 2014, mostly forced by the birth of Baby Romanian, who we decided would be to difficult to be taken to a foreign country, we decided to test the Romanian waters, the food and hotels – literally. So we went for a vacation in Romania in the Venus resort, where we stayed at Hotel Dana.
Read on for my impressions about our cheap vacation in Romania and a review of the hotel that hosted us.
After a lot of research, we have decided to choose Hotel Dana in Venus, in what we hoped would be a peaceful area, away from the clubs and the parties and all the noise. A four star hotel, that's a bit away from the beach (there's a 10 minutes walk from the hotel to the beach), with a nice garden and fresh air, this seemed like the best choice for us.
And fortunately it was: the fact that it was a bit secluded meant that we got our silence and fortunately both the building itself as well as the staff were a pleasant surprise for us.
I'll talk more about this awesome place in Venus, Hotel Dana – but first I'll let some photos of it to do the talking (please note that most of the photos in this article were taken with my cell phone… so the quality of the images isn't the best):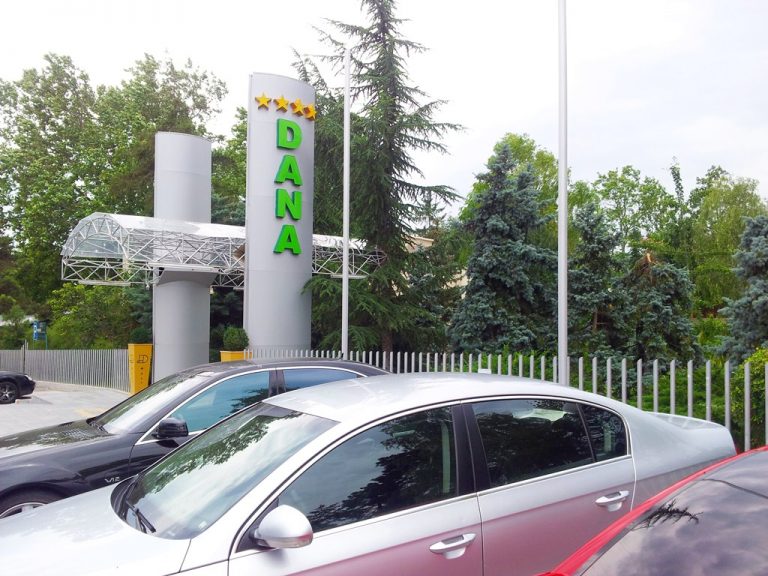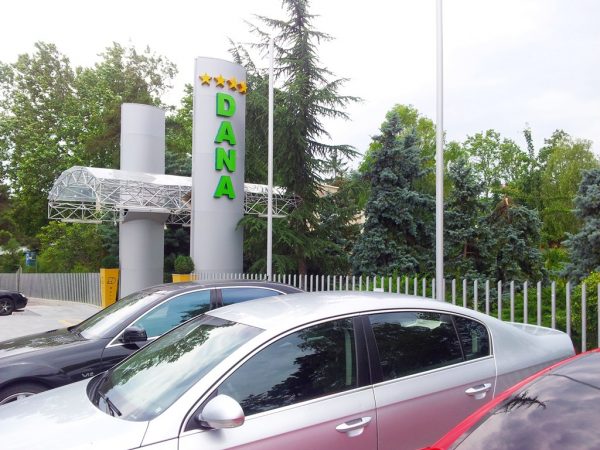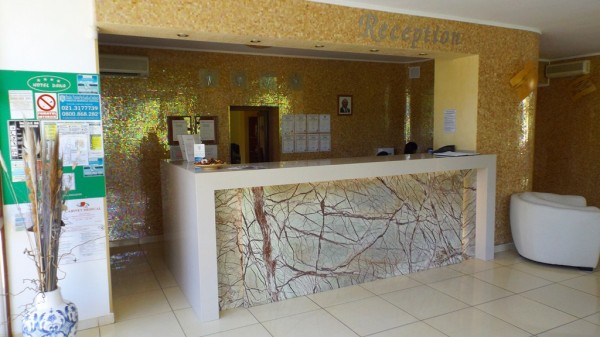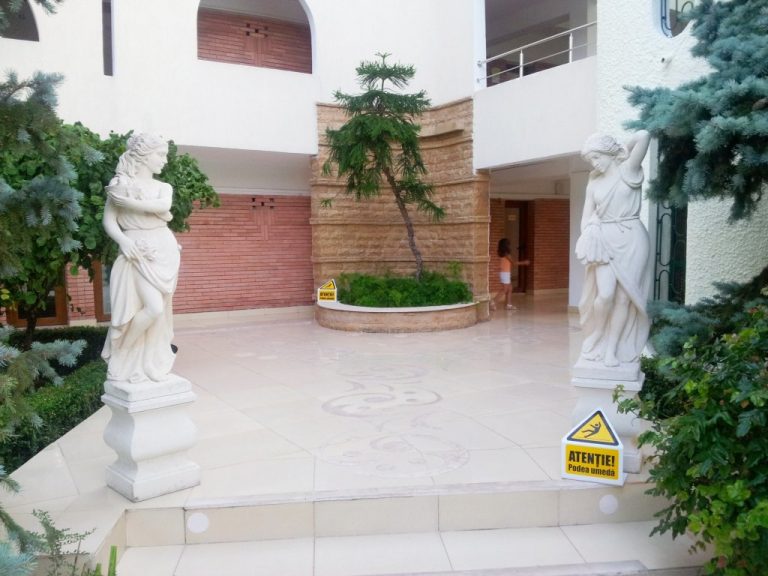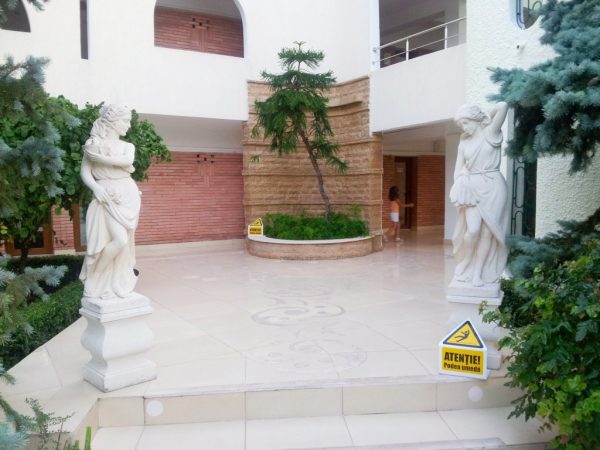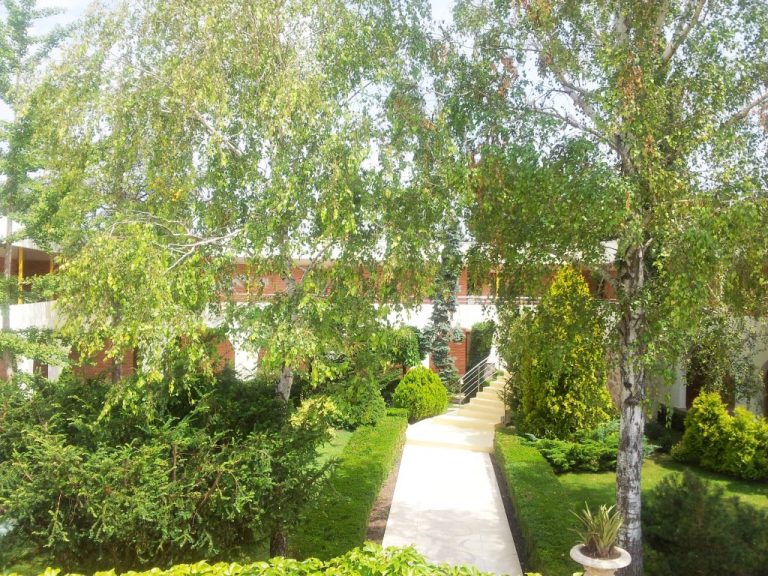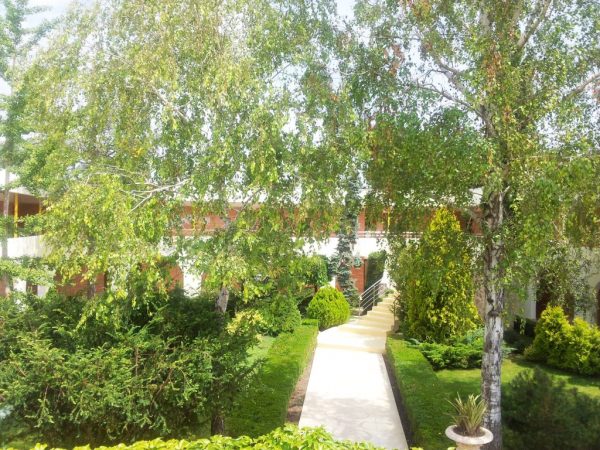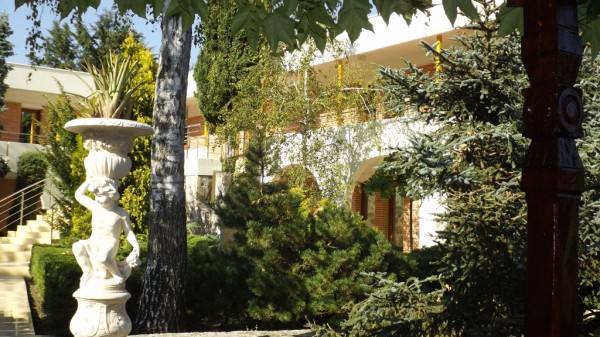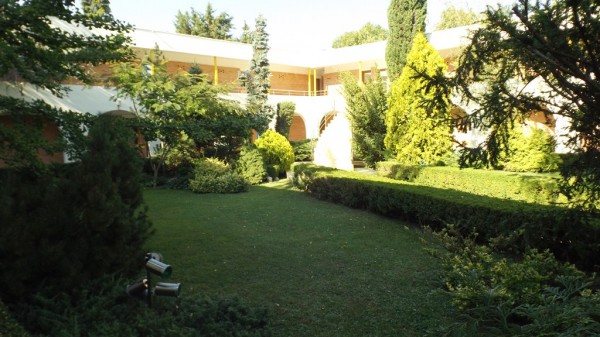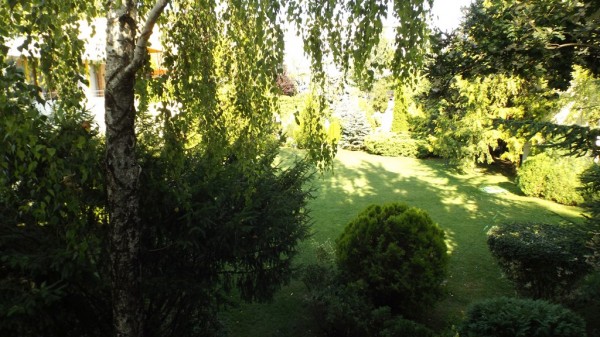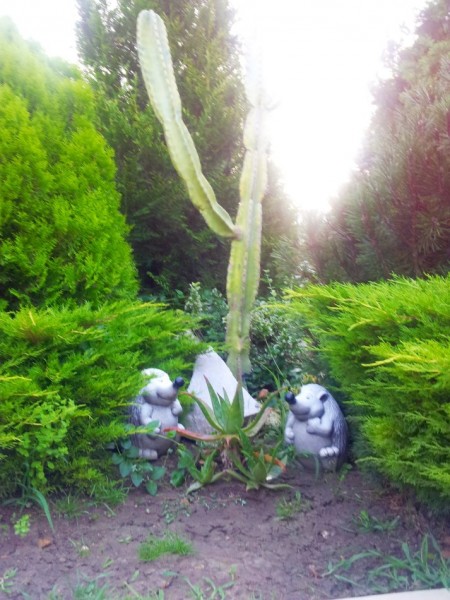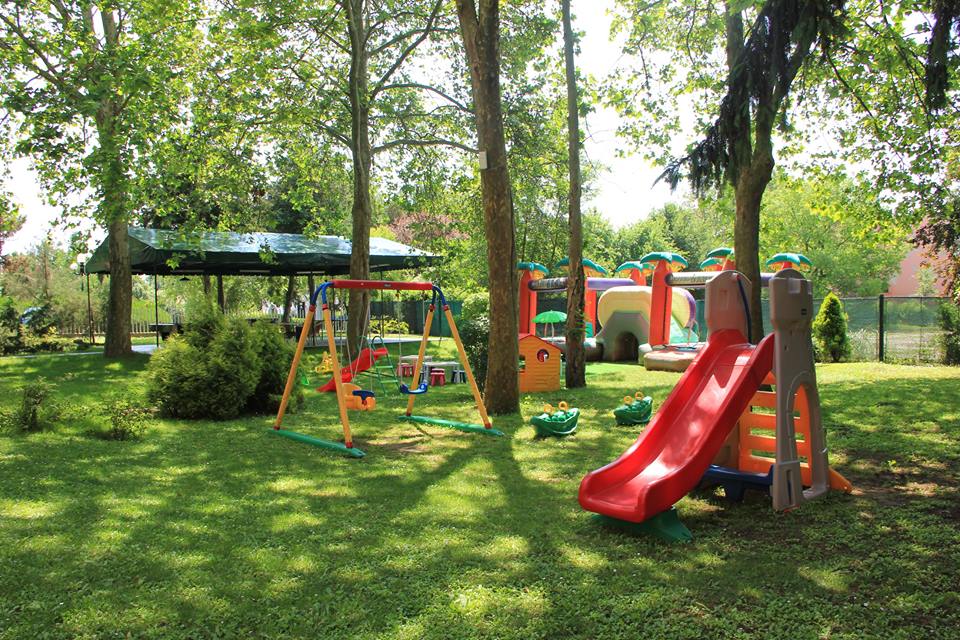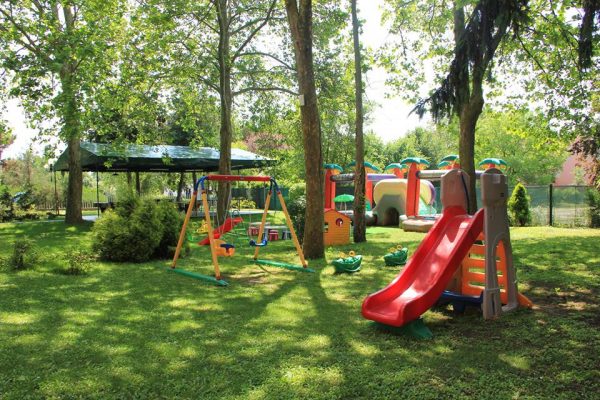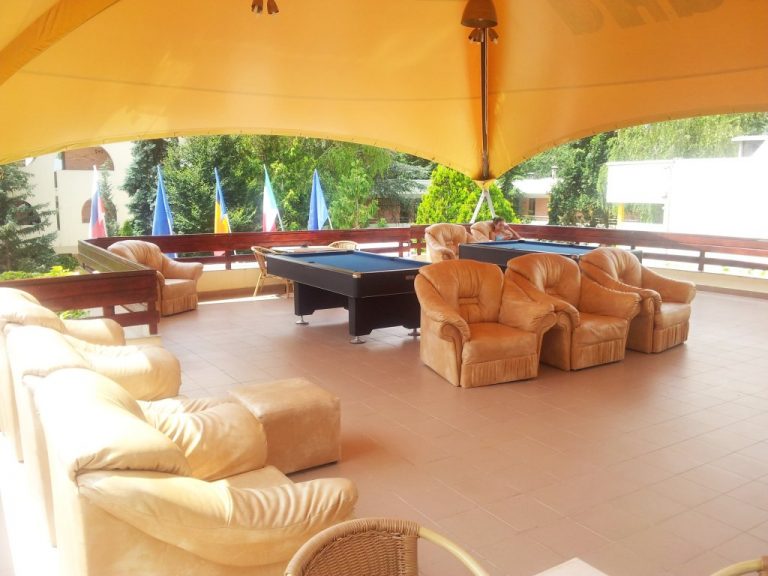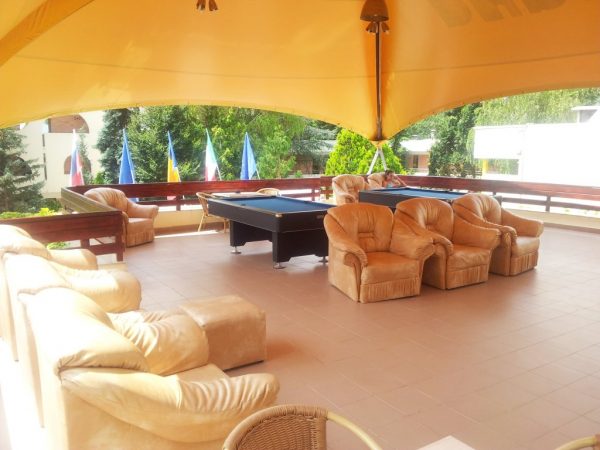 The rooms in Hotel Dana are large and nice and even though they don't have anything that makes them stand out, they are pleasant to spend time in. The lack of color, the lack of some better quality furniture… these all add up, but overall we were very satisfied with the rooms because everything there was in top notch condition and always spotless clean.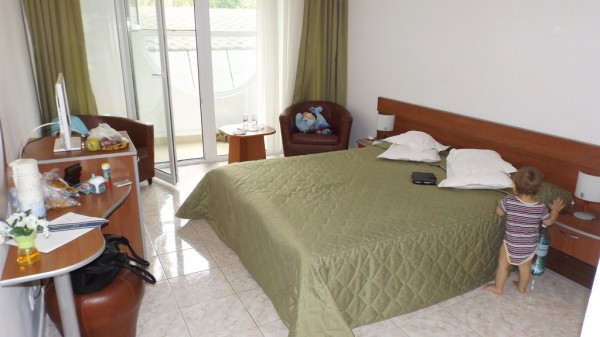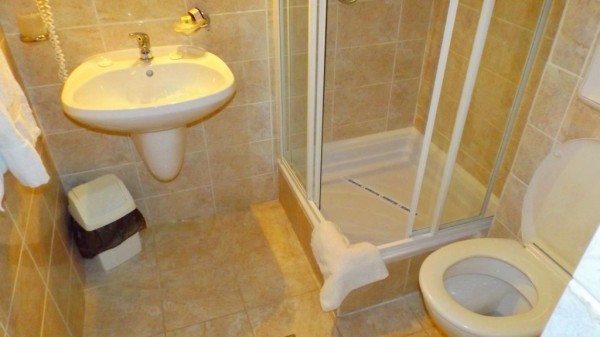 The hotel also has a really nice pool – not too large, but it was never crowded as most people in Romania prefer to bathe in the sea. There's also a very small children's pool nearby which was always crowded since waves have that habit of scaring little kids. Actually, the children's pool is so small that if 10 kids play there at the same time, it looks overcrowded.
But I really loved the view and all the trees and the fact that you could easily find an easy way to hide away from the sun. Plus, the bar was just steps away, with all the cold drinks you could've wanted! And ice cream. And snacks.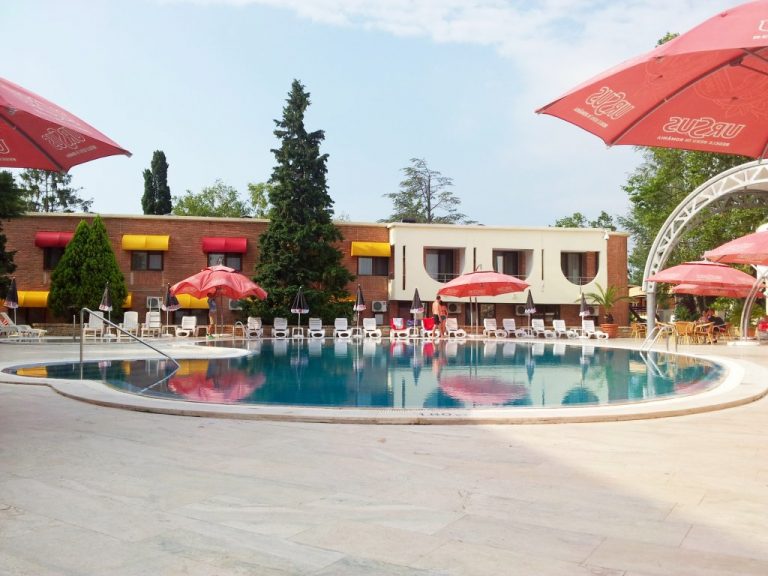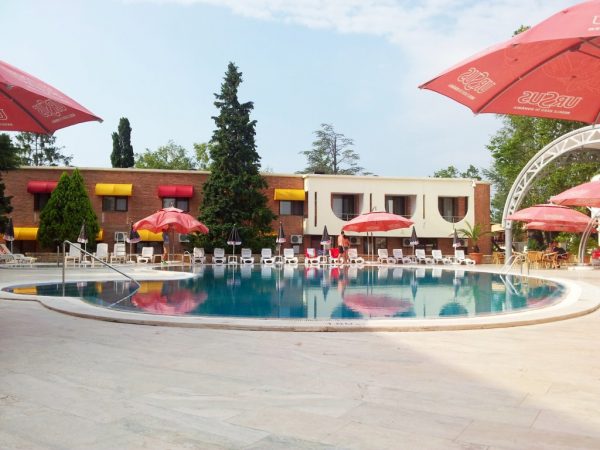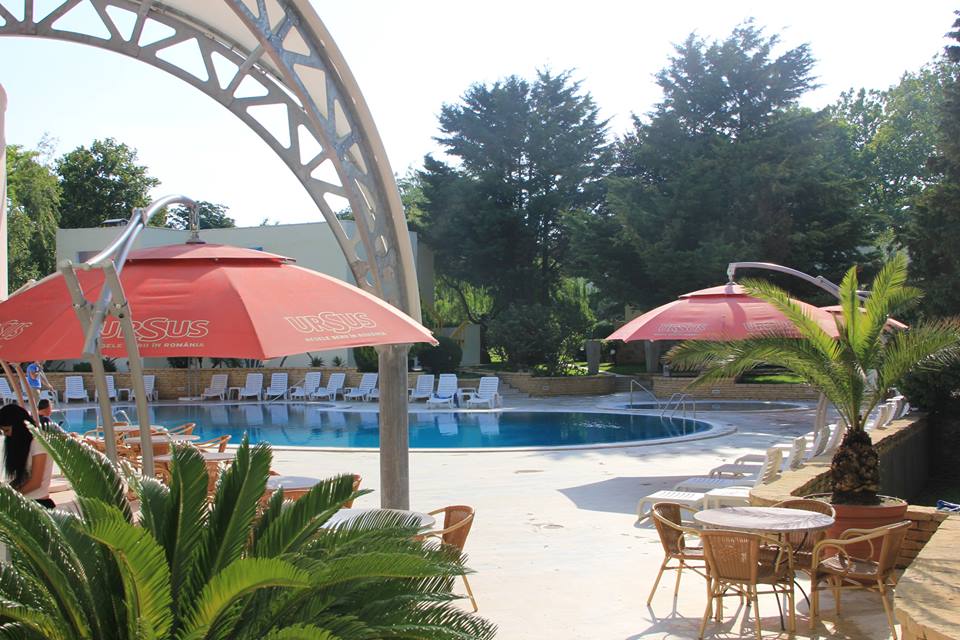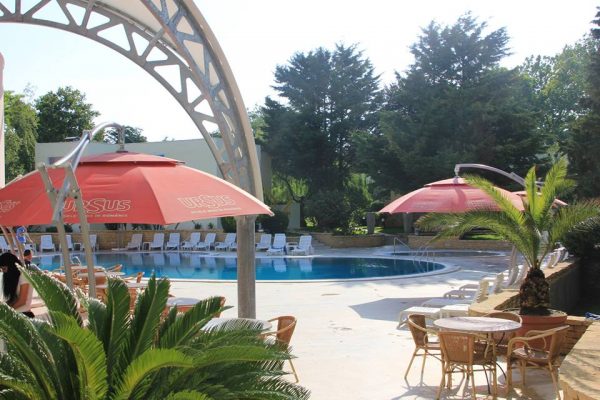 Hotel Dana's restaurant was really small and friendly, but again never crowded. I don't think that it was visited by other people than those who were staying in the hotel and clearly not all of the people hosted there ate at the restaurant since it was a bit expensive by Romanian standards. The Venus resort also had a pretty large share of cheap alternatives which most of the tourists preferred.
However, service was extremely fast (there was 1 waiter for every 4 tables, rarely were they all occupied) and the waiters themselves were extremely well trained, polite and friendly. They always had a little gift for Baby Romanian and in the end, they were all best friends, playing around behind the bar and laughing.
This might sound like regular behavior for many, but if you've been in a Romanian restaurant before (especially at a seaside resort where it's mostly untrained students acting as waiters), you will understand my surprise.
The food at the restaurant was not particularly tasty and lacked in variety. The food wasn't bad or bland, but somehow I had the feeling that it was missing something, especially since it was a bit pricier than elsewhere. The ingredients seemed to be of high quality though and the pizza was spectacular, so you definitely have good options there.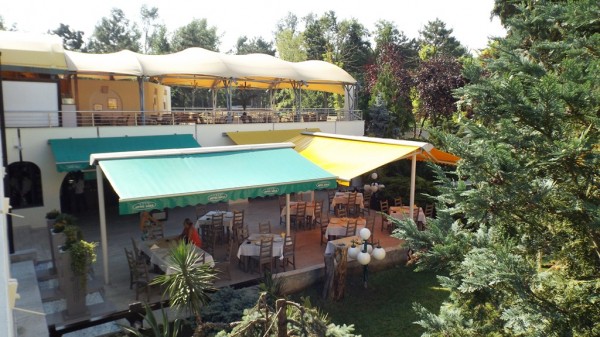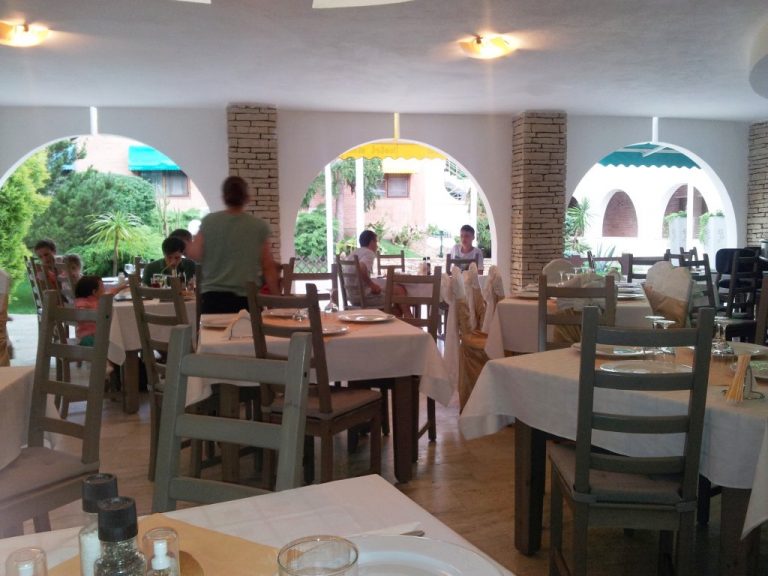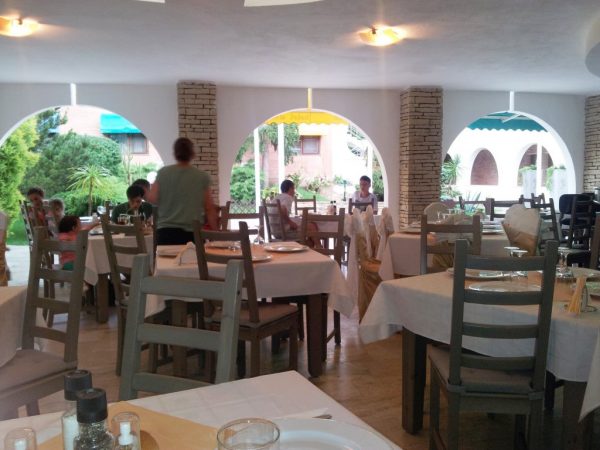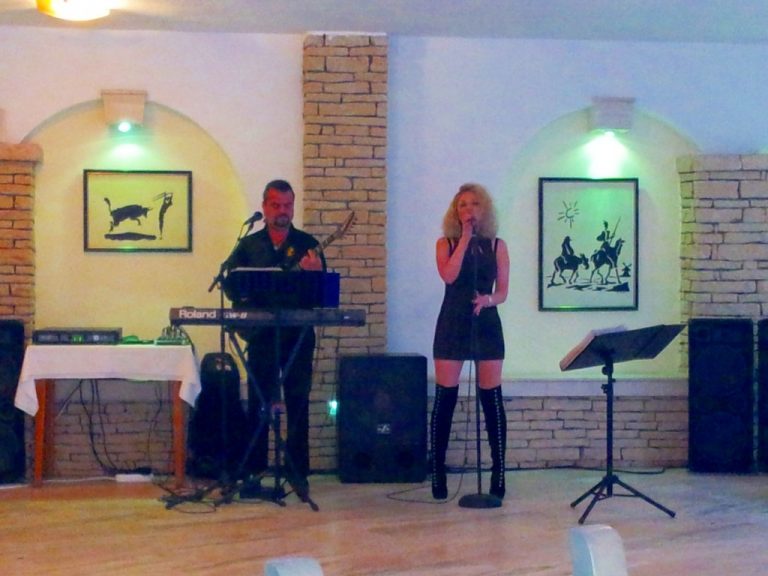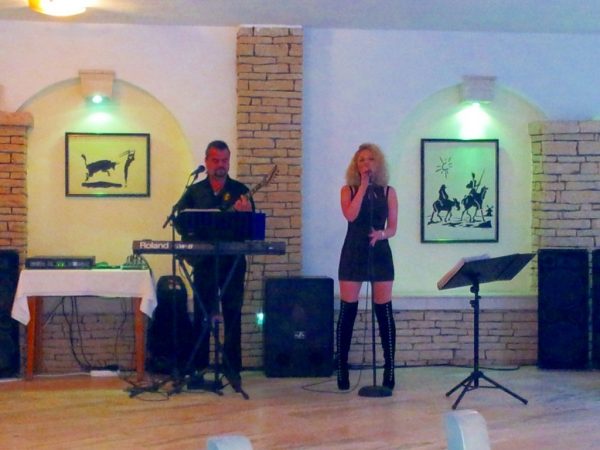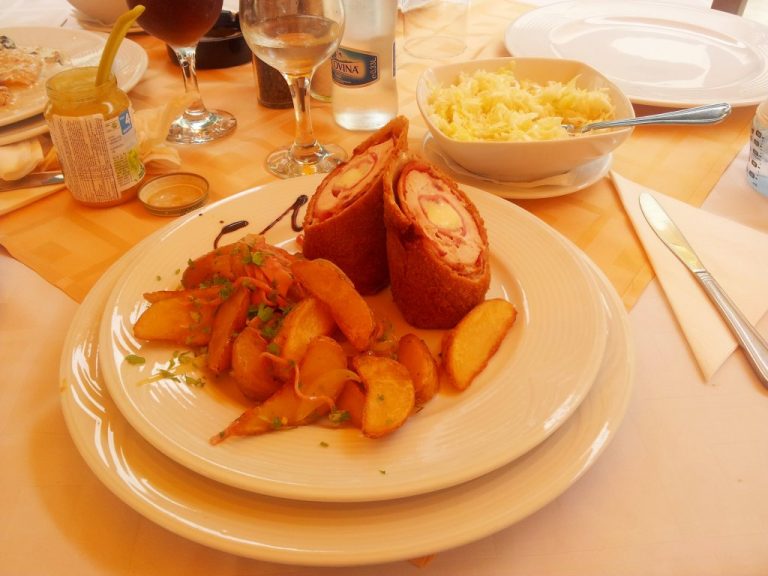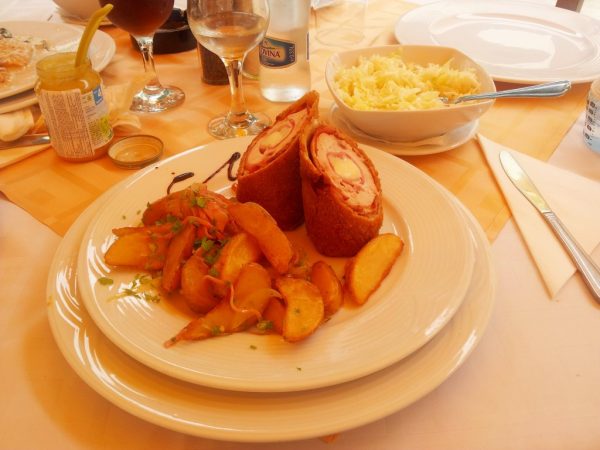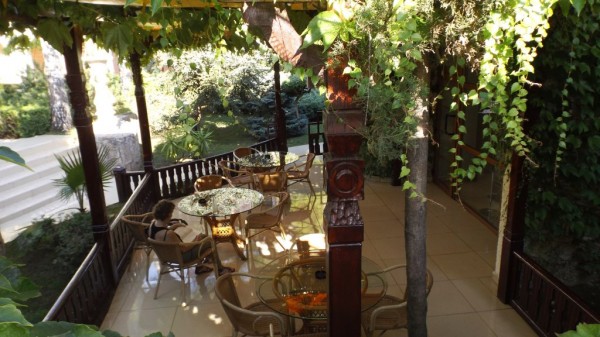 Overall, I was pleasantly surprised with Hotel Dana and I am generally happy to see that Romania is turning into a solid destination for those looking to spend their vacation there. Every bit of the hotel was extremely clean and you would always see a couple of ladies cleaning around, the personnel was well trained, polite and always smiling, they were helpful and really nice overall.
It was a huge and pleasant surprise for me, especially noticing that everybody in the Venus resort tried to smile and offer a good service. I was really expecting something much worse and it was my most pleasant surprise during the holiday!
If I were to return to Hotel Dana, I would definitely do so without spending more than a second to think about. It is a really good hotel offering great service, nice rooms and great views thanks to the well maintained garden outside.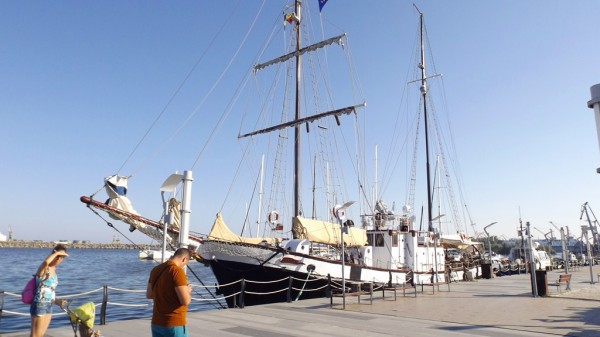 Thoughts about the Venus Resort
Venus itself is a small family destination built during the Communist era and unfortunately it hasn't improved much since. Even our hotel – which was our former dictator's vacation villa – still has some of that communist feeling attached to it, even though it has been upgraded and improved.
Unfortunately, not the same can be said about most of the other hotels and the resort itself: walking through Venus, you could see abandoned hotels, grass that was not cut, trees that were not taken care of, roads that were in a major need of a repair and overall feel that you're visiting a small city stuck in time.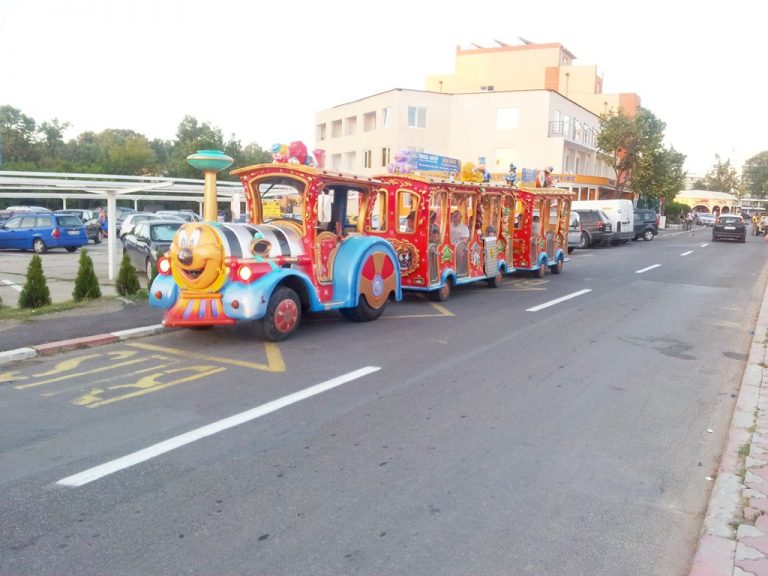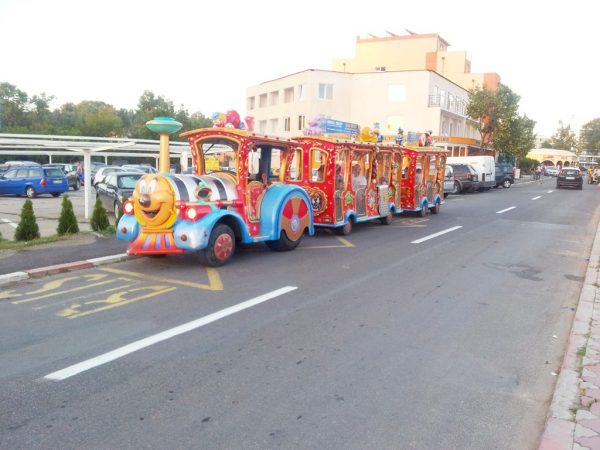 And that is pretty sad, because the beach itself is extremely beautiful with fine sand and no rocks, and the sea is even better: you could easily walk 50 meters into the sea and still touch the bottom!
Everything around was a bit dirty because many tourists still leave cans of beer and napkins and cigarette bottoms behind instead of throwing them into the trash cans (which are anyway few around the beach), but it was better than what I was expecting. However, if you don't have any expectations, you might consider the beach itself a bit too dirty.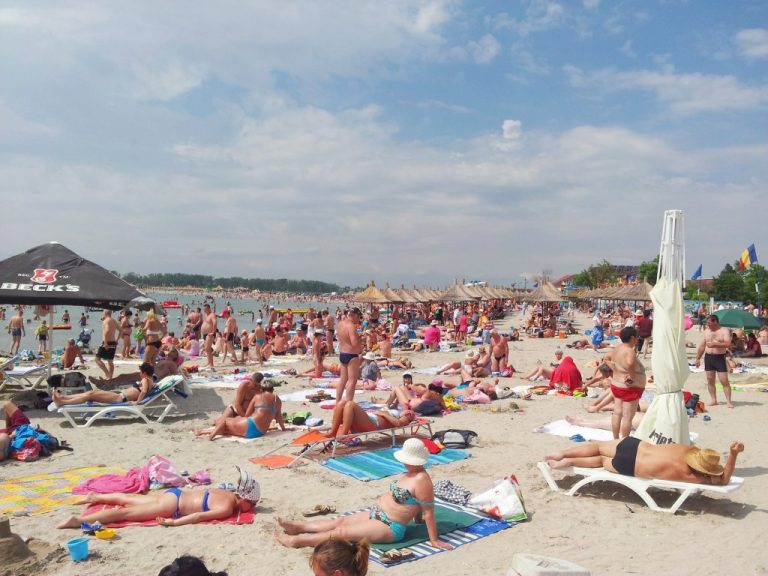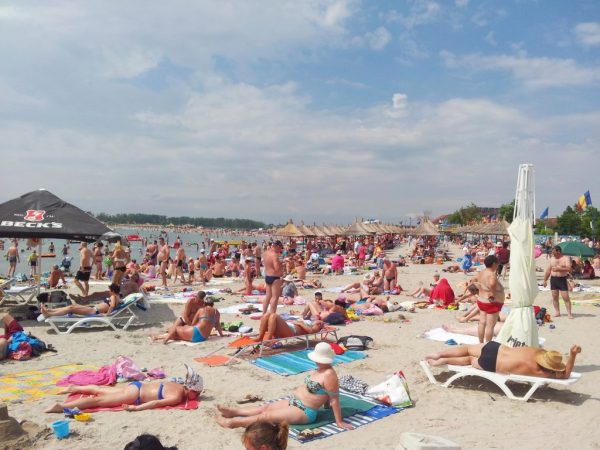 For a family vacation on a budget, for somebody who's looking for a silent place to relax and charge their batteries, Venus remains a good option and one that doesn't cost much either. There's not too much to do in the area except for soaking the sun and being lazy, or eating at one of the several restaurants around, but that was exactly what we wanted.
If you want noise and younger people and way more fun, choosing a hotel in Mamaia is your best bet since that's the jewel of the crown of resorts in the country.
How much did our vacation at Hotel Dana cost
Hotel Dana is a relatively expensive hotel by Romanian standards: the 10 nights cost us $765 with breakfast included. We were pretty late with the reservations and if we had decided earlier – say January or February – we could've paid 20 or 30 percent less.
Still, at $76.5 per day for a family of three and with a hearty breakfast included, it definitely wasn't much. Have in mind that we went there in July, which is the high season, so prices are at their peak.
Eating out at the hotel's restaurant usually cost us about $25 (tip included). That's a meal for two, with drinks, without dessert. Eating out in a different location could've cost us as low as $16, but these were usually self-serve places where the quality of the food is a bit lower. Still delicious and not bad at all, as we understood when we tried one out.
Overall, our food expenses were the biggest (choosing an All Inclusive option would've saved us A LOT of cash), and even though I didn't keep an exact track of our spendings, I do know that we did spend an extra $800 (out of which about $130 were transportation costs).
So the total cost of our vacation in Romania, at Hotel Dana in Venus was: $1,565 for 10 nights, with us being on a "buy anything that we want" spree. Which was not necessarily good, because I gained almost 5 pounds during our stay there, ha! But it was definitely worth it.
If we were to eat at cheaper restaurants, eat less or maybe get some food from the supermarkets, we would've saved a lot of money. We also could've chosen a cheaper hotel to cut the costs, but I am sure that the quality wouldn't have been the same. So all in all I am really satisfied with how this first vacation in Romania turned out after so many years of ignoring the Romanian seaside.