If you start planning your holiday to the Romanian seaside as early as possible, you will get the best rates and it will be a lot easier for you to choose the best available hotels. And if you're planning to visit Romania and enjoy its sunny beaches, then you are most likely going to visit Mamaia which is considered the flagship destination on Romania's coast, the place where all the best hotels, clubs, food and entertainment are found. And to make your life easier, I have decided to do all the hard work for you and below you will have my own opinion on the best hotels in Mamaia for your perfect Romanian vacation!
For great prices, I would suggest to book your own rooms using the trustworthy Booking.com website – they have all the top Romanian hotels there and are the safest option – even better than reserving your rooms through the hotel directly and usually with way better prices.
And before we go on to check out the best hotels in Mamaia for an unforgettable holiday, let me offer you a few tips: five star hotels will offer, obviously, the best experience, but you might still be a little bit disappointed. I personally consider them horribly overpriced and only an option if money is not an issue. Three star hotels are very tricky and you risk huge disappointments (but they are extremely cheap), so the only real option remains a four star hotel – you can really find some gems here. I would suggest you only book rooms with breakfast (or no food at all) because half board, full board or All Inclusive will be generally disappointing as the food quality is generally low and you will find a ton of great alternatives at nearby restaurants or vendors at prices that can be considered really low (since Romania is a country where prices are generally low).
Now these being said, let's check out the best hotels in Mamaia for you:
5. Malibu Hotel
A four star hotel situated right on the beach in a quieter place of Mamaia? That's what you get if you choose Malibu Hotel as your destination for the summer holidays in Romania, and it's one of the best choices you can make. This might not be the most spectacular hotel that you have ever seen, but most of its rooms have a beautiful sea view and the staff is well trained and nice with the guests. It has an outdoor pool with some entertainment, as well as a private beach for its guests. Rooms usually come with breakfast included and you should definitely ask for a room at the higher levels of the building for an amazing sea view. Good prices and overall a good choice for the Romanian seaside. Click here to check it out and find more about it (as well as Booking options!)
Below you have some photos of the Malibu Hotel: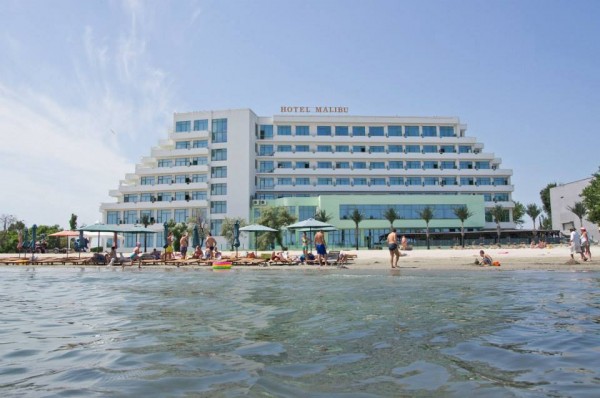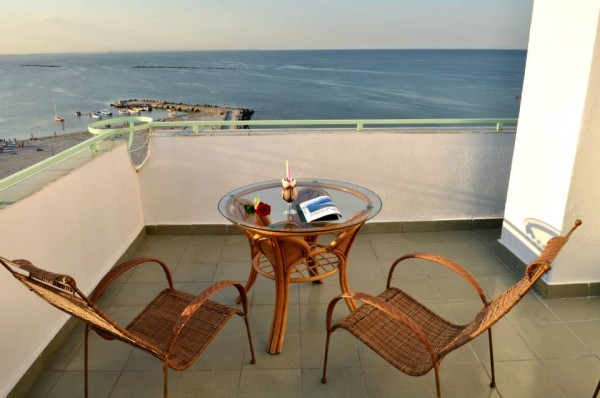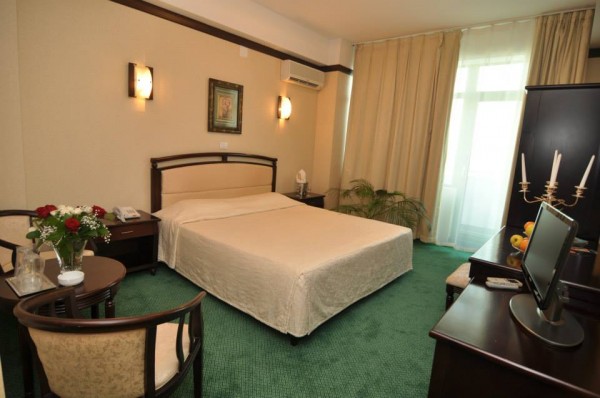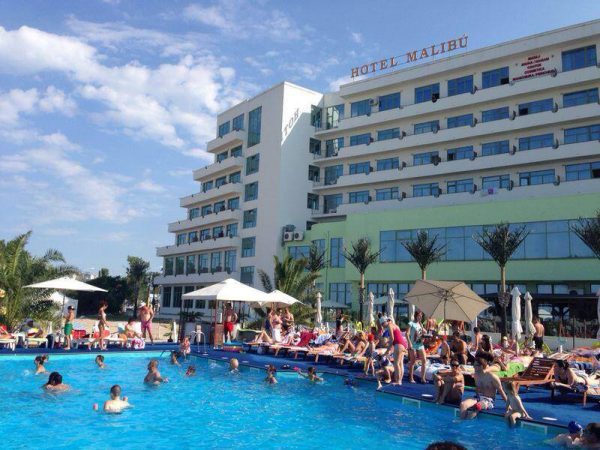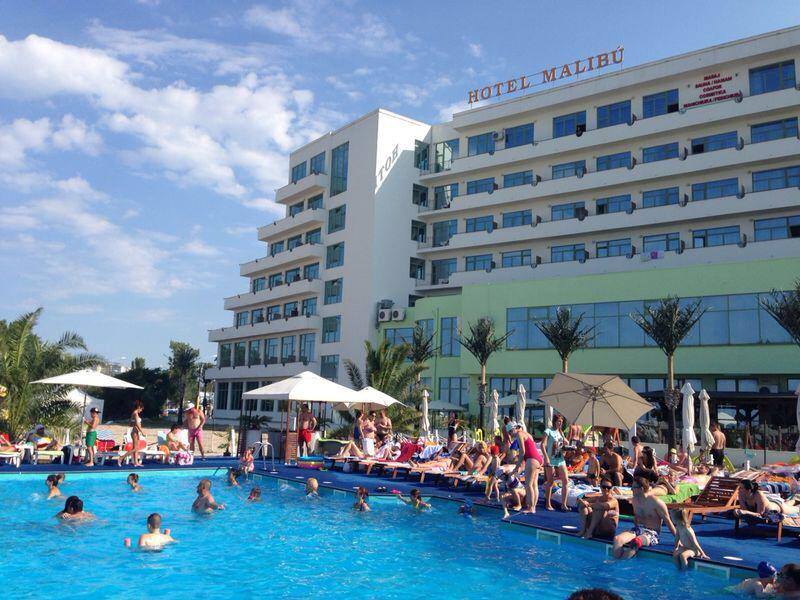 4. Del Mar Hotel
A four star hotel that's situated right at the entrance in Mamaia and really close to the water park there, Hotel Del Mar offers some of the best rooms on the Romanian seaside, as well as great service. It has a nice swimming pool that is never crowded and, despite it not being right on the beach, it's just a few minutes away – just like most hotels in Mamaia. Click here to find out more about it.
Here are some photos of hotel Del Mar: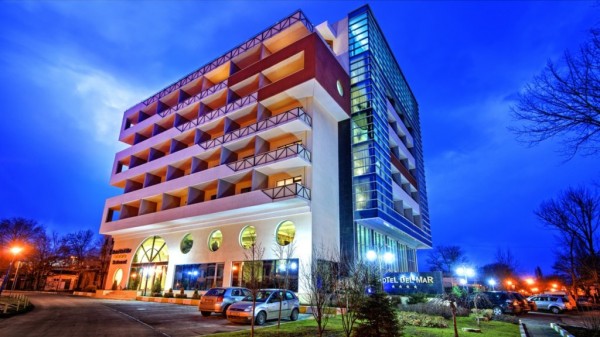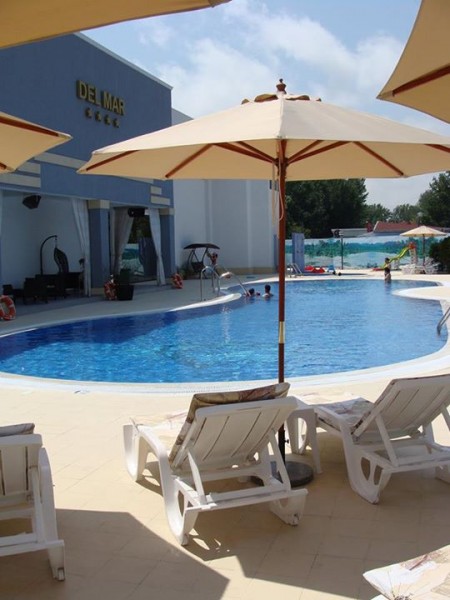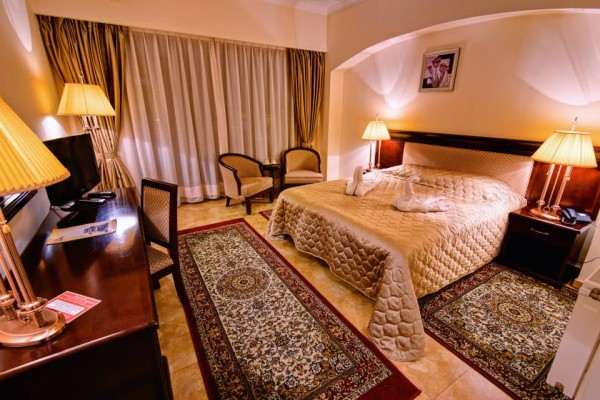 3. Vega Hotel
This is a hotel that really cares about its guests and the staff here does everything possible to keep you entertained. The management does the same, so you will often be surprised with live concerts (usually famous Romanian bands) or other events. Their private beach – situated right near the hotel is also amazing, filled with huts and a fully equipped beach bar. The price might be an issue for some, but it's really worth it! You can find out more about it here.
Here are some great photos of hotel Vega: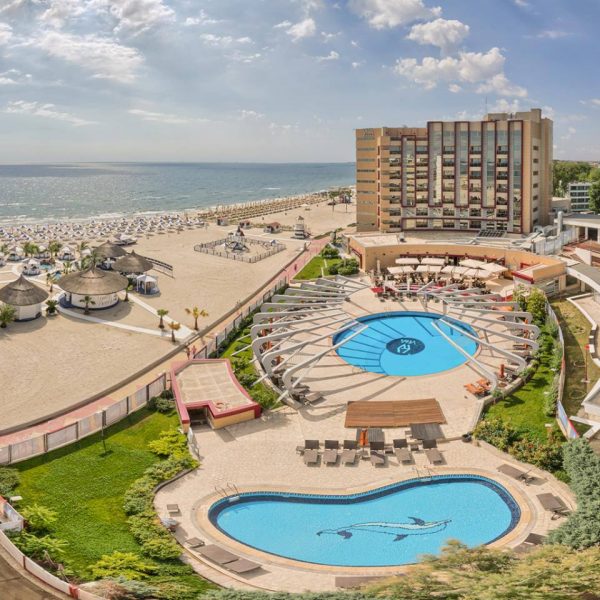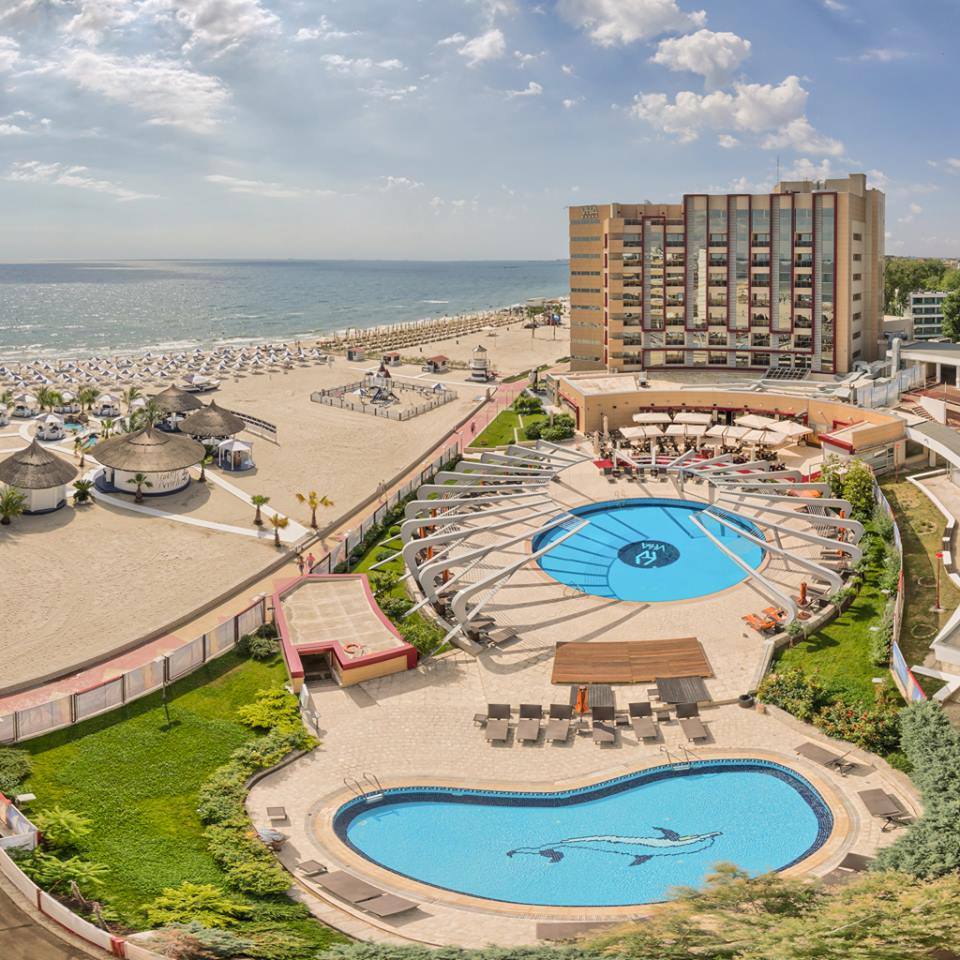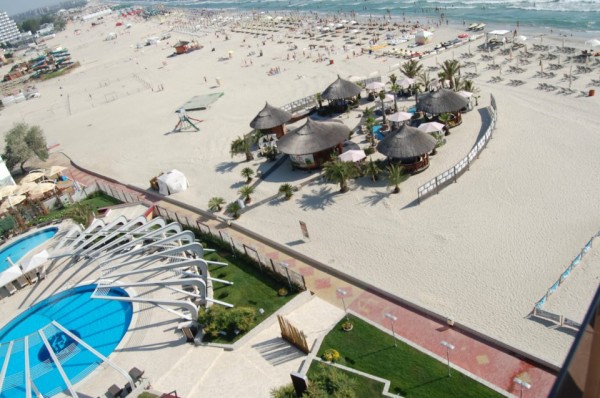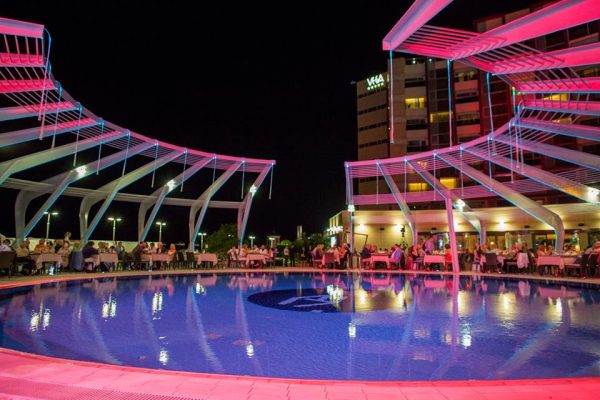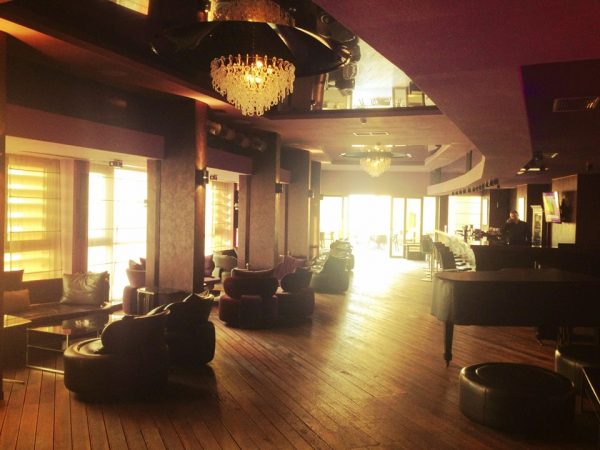 2. Arena Regia / Marina Regia
In my opinion, this is one of the best hotels in Romania, not only Mamaia and a perfect choice if you have the funds. We're talking here about a five star resort and it's a bit expensive – but if you indeed afford it, look nowhere else, book your holiday and prepare for a truly unique, amazing and luxury stay! The arena itself has been turned into an amazing open air restaurant, you have an infinity pool and a Roman-themed interior pool and all the reasons to be excited if you pick it as your destination. And even if you don't, make sure you visit – it's one of Mamaia's and Romania's most amazing destinations! Click here to check it out and book it.
Here are some photos that prove how amazing this hotel really is: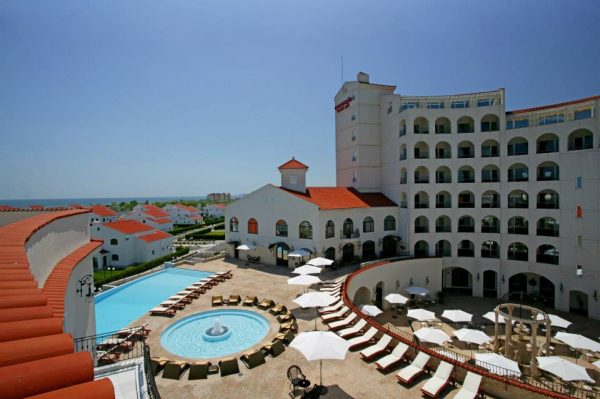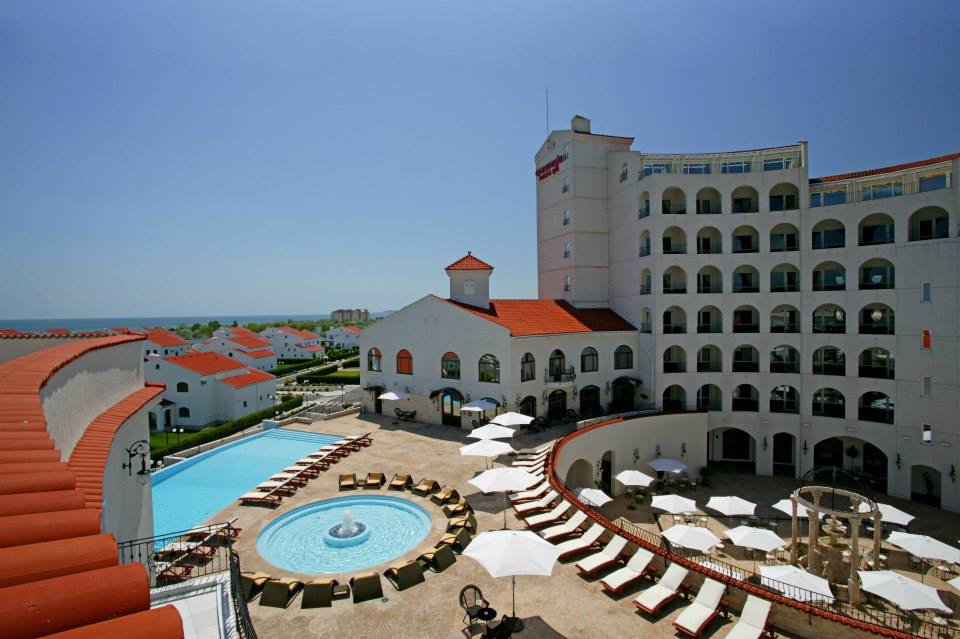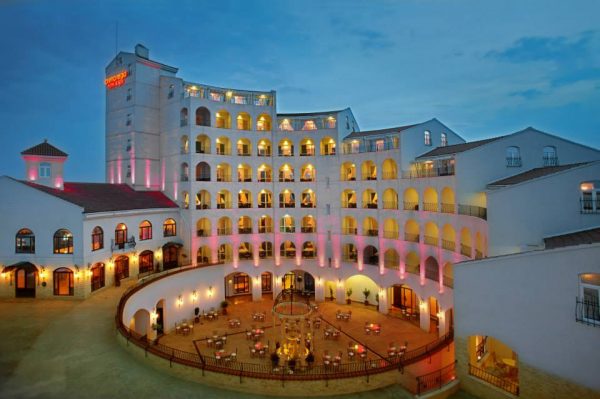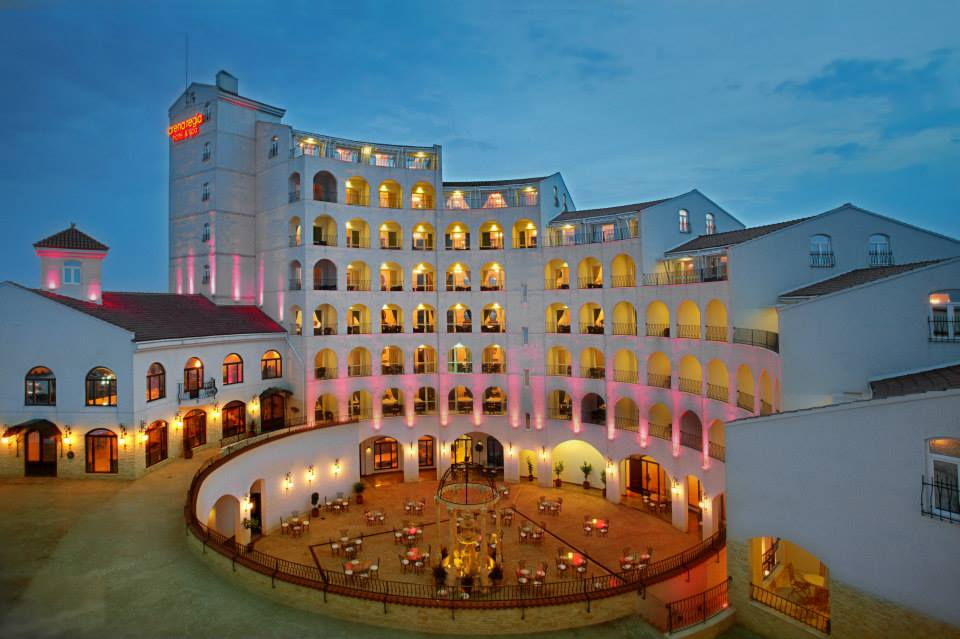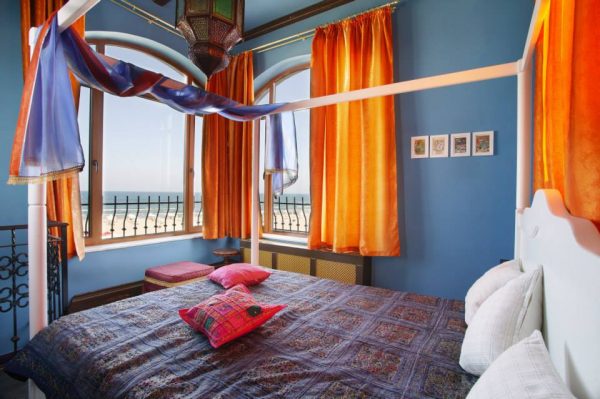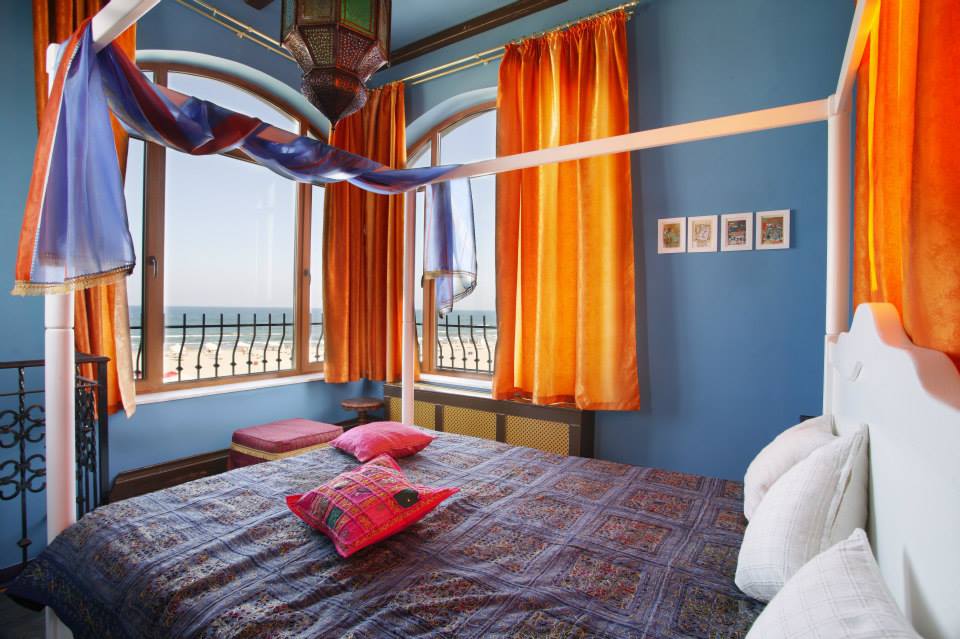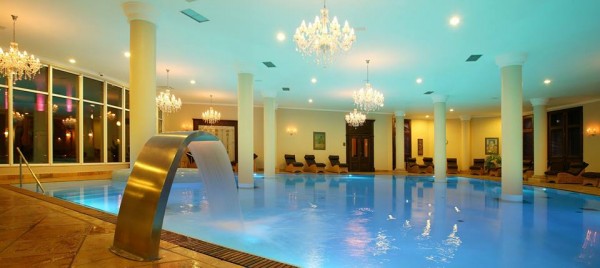 Please note: the 5 star hotel is Arena Regia, but you can also be part of the greatness at Arcadia Marina Regia Residence here (4 stars).
1. Splendid Hotel
I have decided to place Splendid Hotel at number one simply because, well, it's Splendid! You can't really compare it with the Arena Regia hotel, but it still is here at the top because of its more affordable pricing. And what it lacks in terms of eye candy, it certainly compensates with the quality of the services provided and the overall enjoyment that you will have here.
Plus, I still haven't met anybody who stayed at Splendid hotel and wasn't impressed with… everything. It doesn't look like much, but you will feel amazing once you check it out, so after looking at the photos below, click here for more:
So, these would be my top 5 recommendations when it comes to hotels in Mamaia. There are other good choices too, as well as some less inspired ones, but I am sure that if you go with any of my top 5 picks above, you will have an amazing vacation in Romania!
Oh, and if you got this far, I have a bonus entry for you: Phoenicia Holiday Resort (in case you were wondering where the top image is from). It's a great choice, especially for families looking for an All Inclusive stay – and it was just at the limit of making it to my top 5!