Summer is here and in order to make the best of it, you should check out the best beaches in Romania. With plenty to choose from, you need a local's advice on the best – sometimes off the beaten path – options that you have.
The good news is that you can basically check out all of these beaches in one day if you have a car and quickly travel from one to another. This way, you can decide which is best suited for you.
You can also randomly pick any of the ones listed below and just go there. I am sure you will love everything about it: the water will be amazing, the sand likewise and everything will be perfect.
Basically, all of Romania's beaches share the same long strip of land next to the Black Sea, so you'll find little variation in terms of quality – although some are definitely better maintained than others.
That's not bad, since most beaches are sandy and generally wide and nice, but some have larger seashells and bits of them which make walking a bit more of a challenge. Therefore, bringing water shoes could be a good idea, just to be on the safe side.
With all these in mind, let's waste no time and instead let's check out Romania's best beaches below!
The best beaches in Romania – full list
I am sharing below 12 amazing options, from off the beaten path beaches that you can consider hidden gems to very popular ones where you have all the amenities you need.
12. Corbu Beach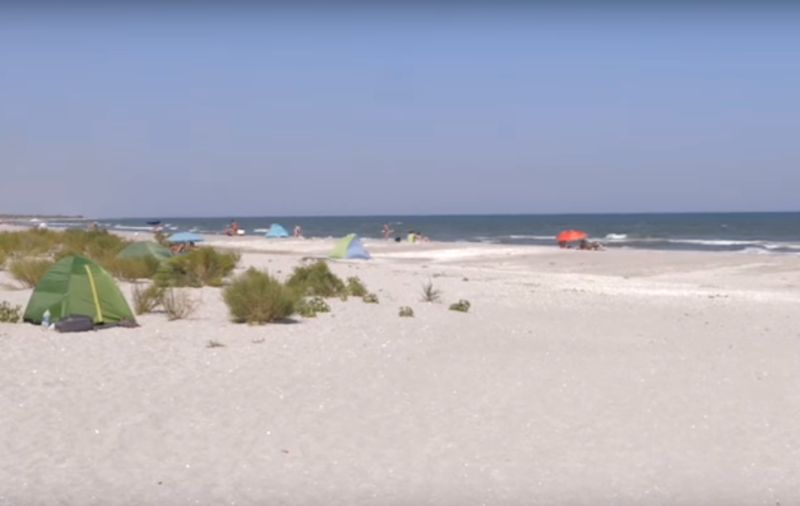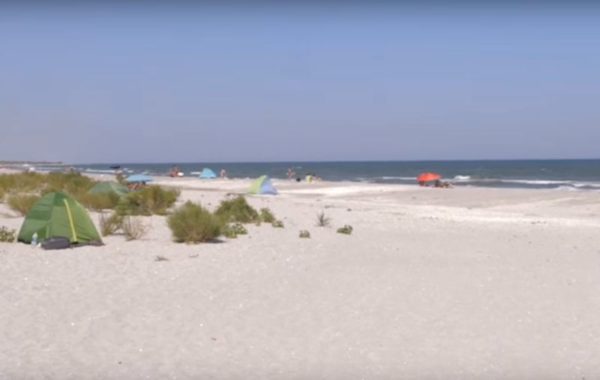 Until recently, this was a wild beach, but new constructions – restaurants and taverns mostly have changed it a bit.
Still, the Corbu beach (located near the village with the same name) is still generally off the beaten path, offering privacy and, surprisingly, silence.
The sand is nice and fine, just like anywhere on the Romanian seaside, but the water gets deep fast and is not very spectacular.
But do take advantage of it while it lasts – if you are looking for more secluded, less touristy places, that is – as most likely in the next several years things will change a lot here, turning this beach into yet another tourist place.
Location: Google Maps link.
11. Vadu Beach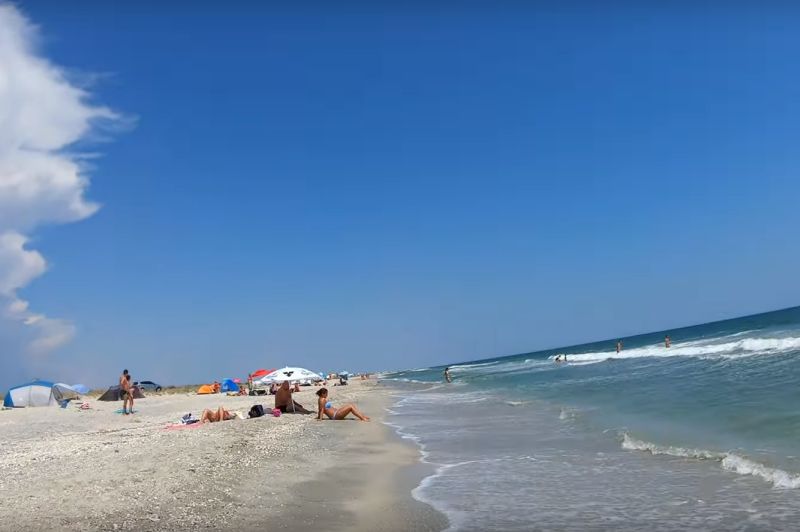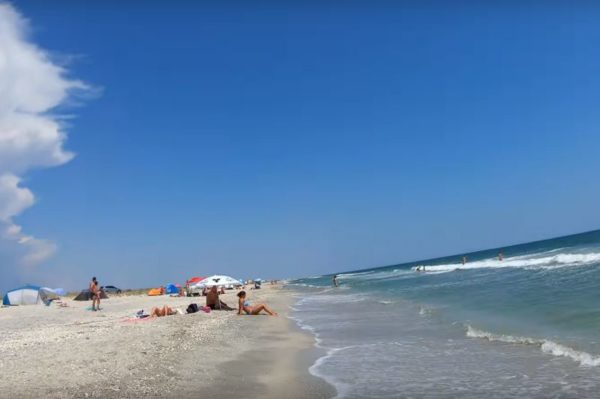 One of the few wild-ish beaches left in Romania, and also one of the last that hasn't seen massive construction projects yet.
As a result, it's silent and off the beaten path – something you rarely can find in the country.
A bit secluded – only accessible via a dirt road, 9km away from the Corbu village and a stone's throw away from the Vadu village, the beach still offers some fine, nice sand and shallow waters.
This is the place that you must visit if you want silence, total relaxation and a deeper connection with nature. But don't expect any amenities nearby (no shops, no restaurants).
This beach is close to my first recommendation, but you'll probably enjoy it better since it has finer sand, it's larger and the water is nicer, being more shallow.
Location: Google Maps link.
10. Zoom Beach in Constanta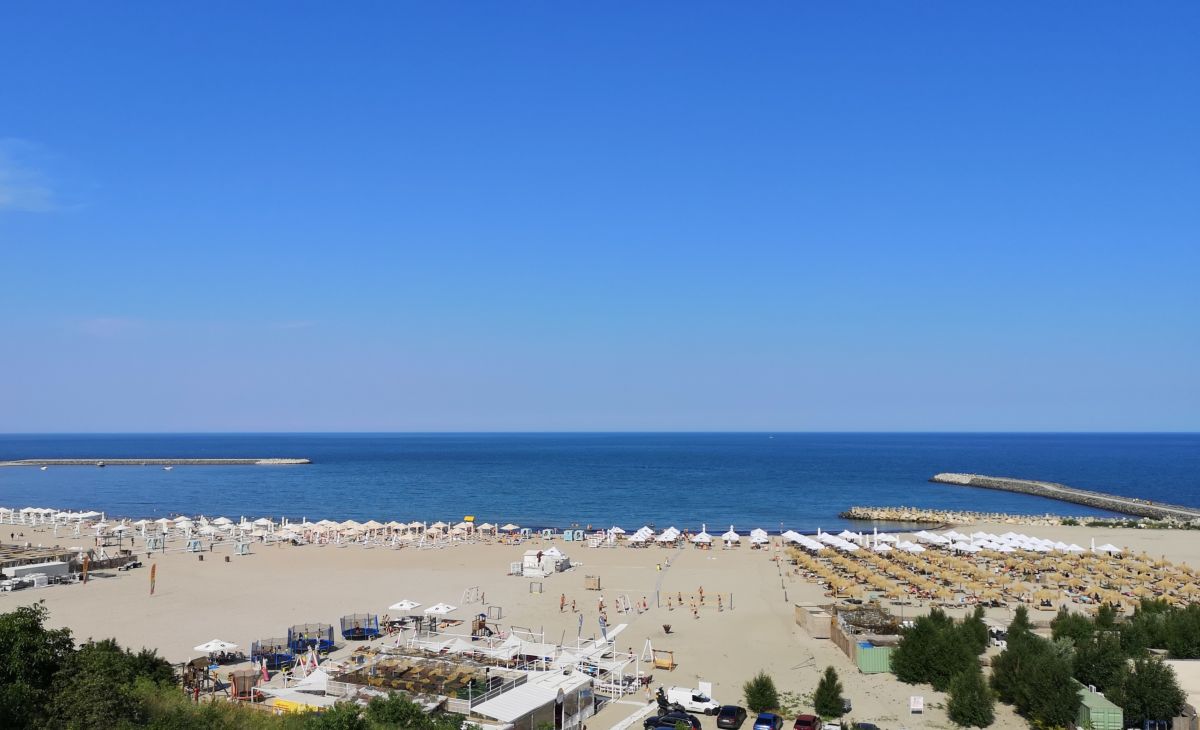 Since moving to Constanta, I've started to appreciate the beaches in the city a lot more than before.
Zoom Beach is a really large and nice sandy beach situated in the Northern part of the city.
It shares some sand with the nearby beach – Three Slippers – but it is the fortunate one, being larger and having better water (more shallow).
The main advantage here is that it is right in the city, so if you are staying in Constanta, or even Mamaia it's easy to get here. Make sure to also read my recommended neighborhoods to live in Constanta, since we're here…
Location: Google Maps link.
9. Modern Beach in Constanta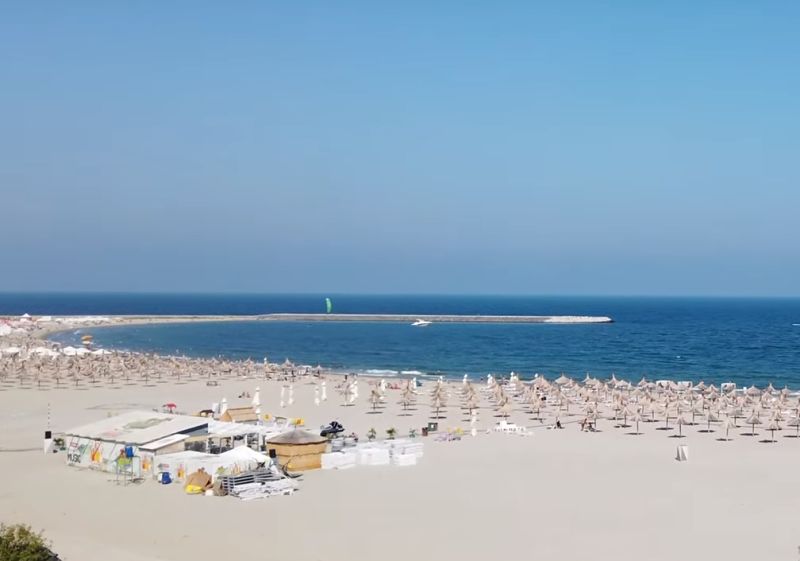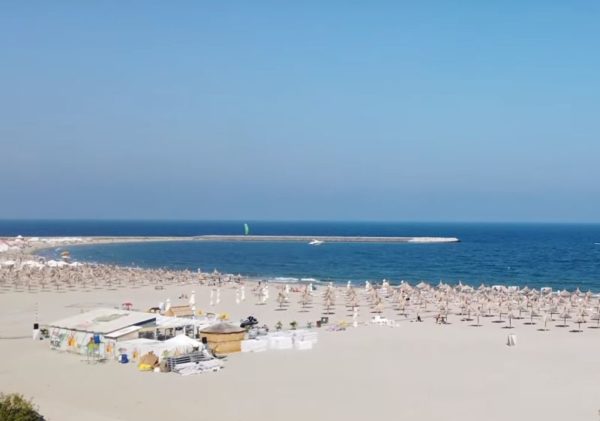 Another beach that is actually in Constanta, the Modern beach was generally considered dirty and crowded, but the truth is that in recent years things have changed a lot and this beach is now clean(er) and very beautiful.
It does get extremely crowded, as the people living in Constanta choose it as their main destination – but it can also be surprisingly empty during the weekdays, when the locals are at work.
But if you are in Constanta and especially without a car, the Modern Beach is a nice choice for you with its nice sand and proximity to restaurants, shops and maybe even your apartment as it is centrally located.
This is also the place where the Neversea festival is taking place (one of Romania's biggest and best music festivals), so it can be an added bonus if you're here in early July when the music fest takes place.
Location: Google Maps link.
8. Neptun Beach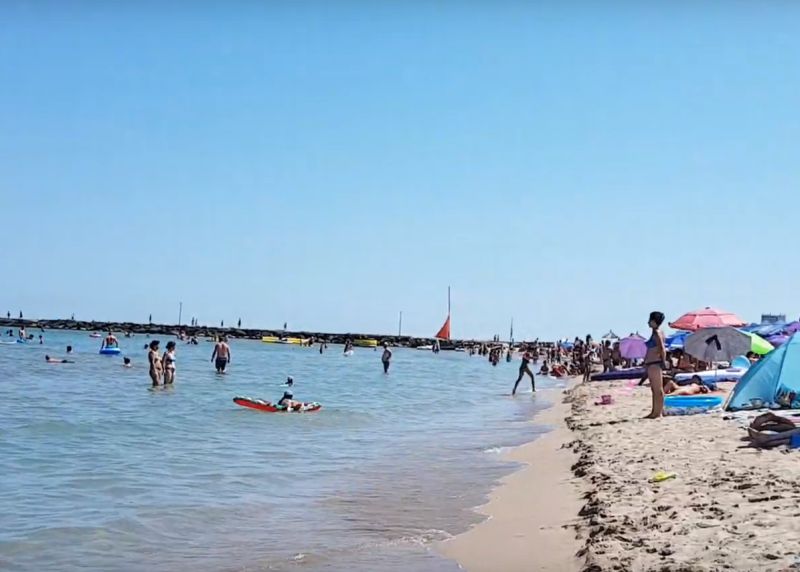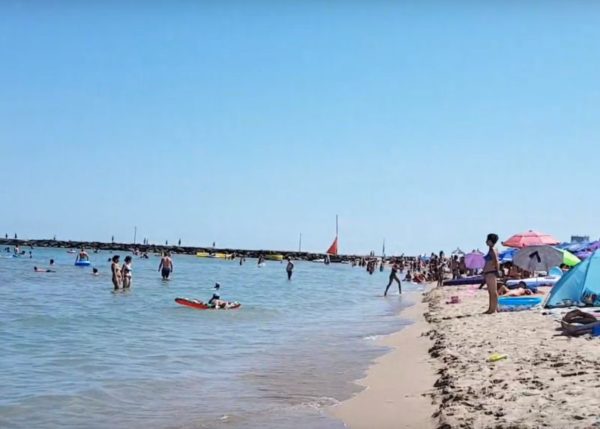 Offering the largest stretch of sandy beaches from the Olimp to Saturn resorts, the "Neptun Beach" is basically a list of various private beaches, one better than the other.
I actually prefer the Northern part, near the aptly named Neptun Lake 3, a beach that is a bit less crowded and especially a bit more silent than the others. You have the lake to one side, the sea to the other… it's really beautiful!
If you enjoy the crowds and the party vibe, go down South to the Space Beach area, where you will have more people, more amenities and a lot of music.
In all cases, the sand is fine and the beach itself very wide, with nice, shallow water, as well as long piers to walk on if you need to do some extra exercise.
Location: Google Maps link.
7. Olimp Beach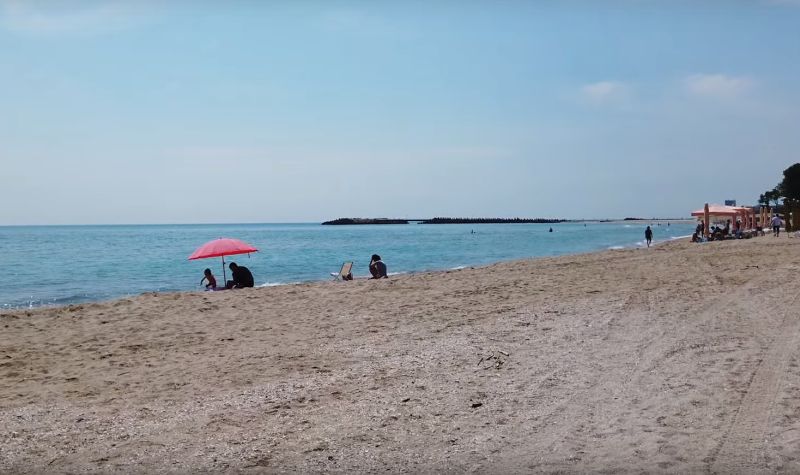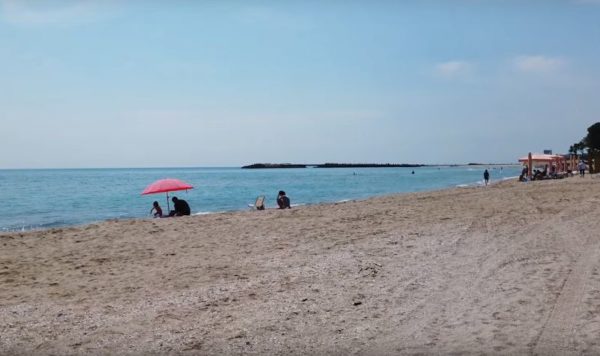 Olimp was – together with Neptun recommended above and Venus below – one of the main Black Sea resorts during the communist regime, but following the fall of Ceausescu, they were generally ignored.
But recently, they started to recover thanks to new renovation works and better people handling the area. Even though they're still a bit behind in terms of nearby amenities, the beach areas are still nicee.
Olimp also offers truly unique beach in Romania, thanks to its wall of tetrapods that are placed in front of the sea itself. They do ruin the view, but replace it with an interesting experience with very calm waters.
The beach itself is sandy and the water very shallow because of the unique build of the beach.
It's also not as popular and therefore a bit less crowded and also pretty silent, so you won't get the crowds and noise you can expect mostly everywhere else. A nice place to be, for sure.
Location: Google Maps link.
6. Vama Veche Beach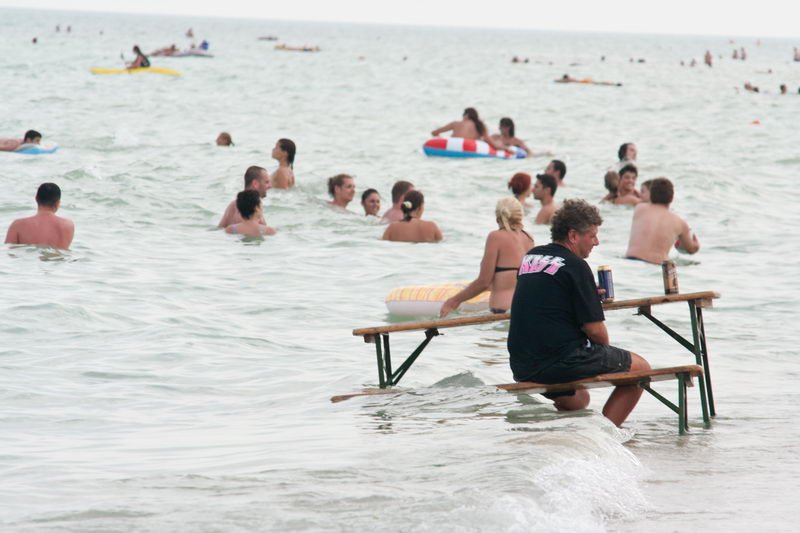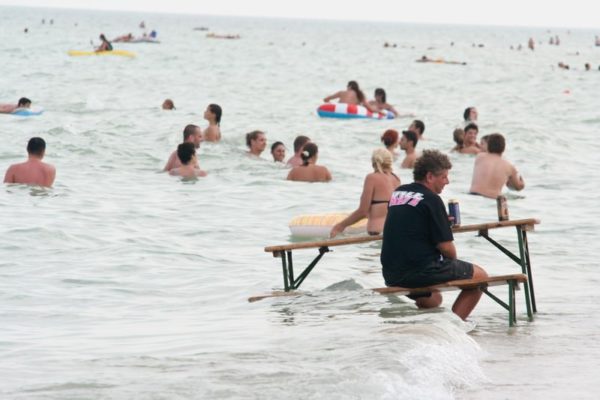 This is one of those places where legends were written. Located close to the border with Bulgaria, one of Romania's neighbors, the Vama Veche beach was initially the place for nature lovers and rockers to meet and enjoy the sea, good music and abuse substances of all kinds.
That's where you could see nudists mixed together with people wearing leather jackets and boots, people sleeping in tents nearby and exchanging drinks with people they don't know.
Vama Veche was actually different and special… but like most things today, it became more and more popular over the years mostly because of the stories you heard about things happening there, so now many of the original Vamaiots (this is how the people going there were called) are complaining that things have changed.
And while Vama Veche has indeed changed, it still is a place where open minded folks gather, sing songs together, mingle and enjoy life.
The beach and the sea are not as important when you visit Vama Veche, replaced by the overall experience instead. But this doesn't mean that these are not nice – however, you go there for the experience more than anything else.
Obviously, the place is not really suited for kids, although you will see enough children there as well.
Location: Google Maps link.
5. Eforie Nord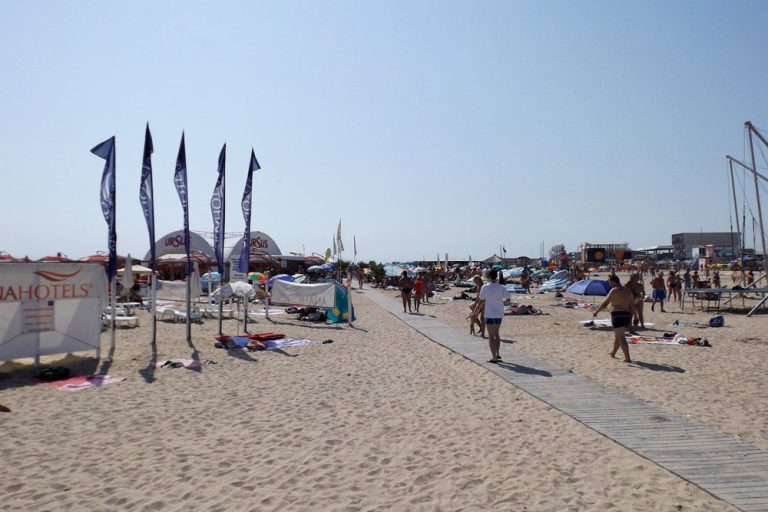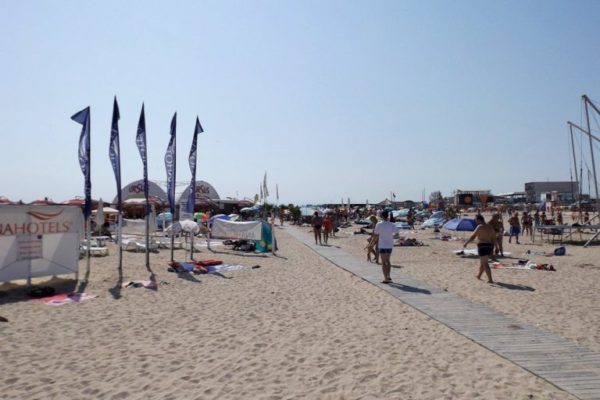 This resort is considered to be most suitable for families, so expect to see here fewer younger people and more families with kids, although it is growing in popularity each year.
Older people choose it as well for the nearby treatment facilities – seeing them covered in mud and baking under the sun is not an uncommon sight here.
This is actually the place we have visited the most since our son was born (and before moving to Constanta) and we all had great fun in Eforie Nord.
Yes, the beaches are crowded (I feel like I'm starting to sound like a broken record, but this is the truth) and noisy, but also cheaper than the most popular and better ranked beaches here.
And if you get tired of the sand or the water, there's a large water park (also on the beach) where you can spend a nice day or just a few hours.
Eforie Nord has seen massive investments recently and as a result (combined with the lower prices) it was the most popular beach in Romania last year, taking the crown from Mamaia. So definitely one to keep an eye on!
Location: Google Maps link.
4. Costinesti Beach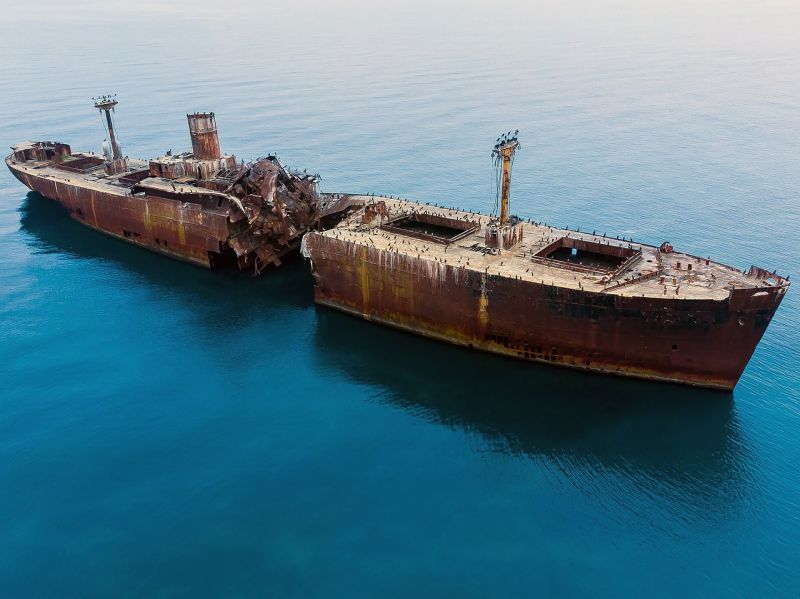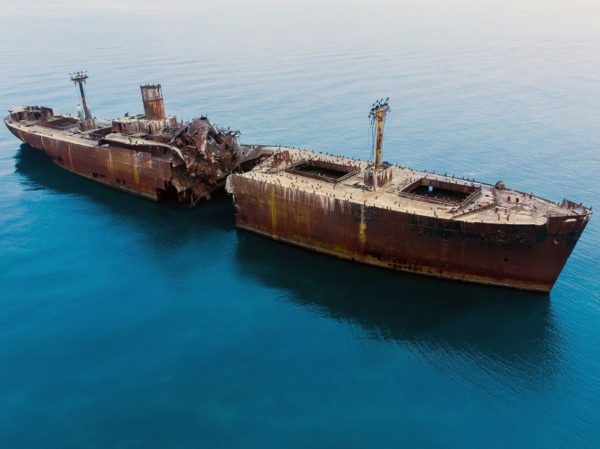 The Costinesti resort is considered the place where students go, so it's the perfect place for the younger tourists looking for fun and cheap prices.
You have parties running non stop, you have some of the largest and better known pubs and party venues on the Romanian seaside and you have a lot of (usually cheap) alcohol everywhere.
I have to admit that I haven't been to Costinesti since I was a student (that's more than 10 years ago!) and the time spent there is mostly a blur, but I do remember enjoying my time, as well as the beach – but mostly the parties.
And having in mind that Costinesti remains one of the most popular destinations, especially for the younger folks, I'm sure things haven't changed much!
It's also the place where you have the famous shipwreck (pictured above) – a place where the bravest swim to, climb up on and jump in the water from to prove their bravery.
Location: Google Maps link.
3. Venus Beach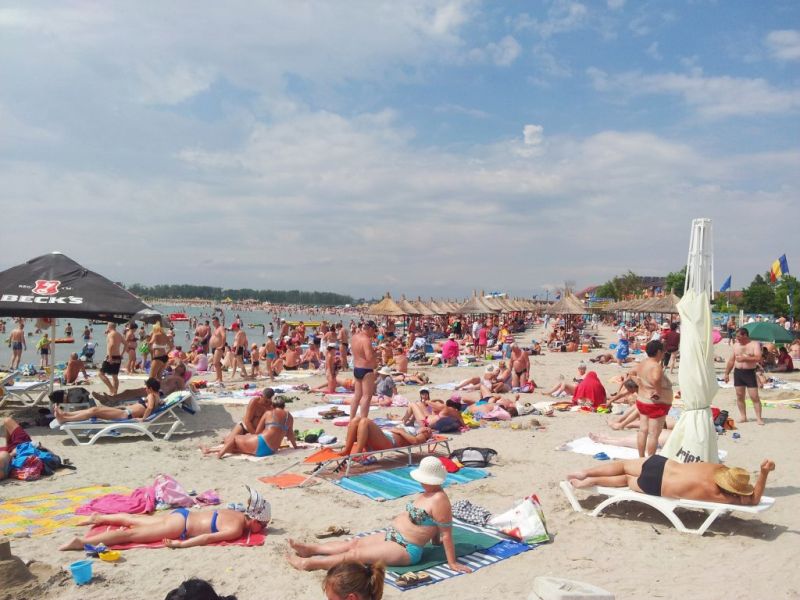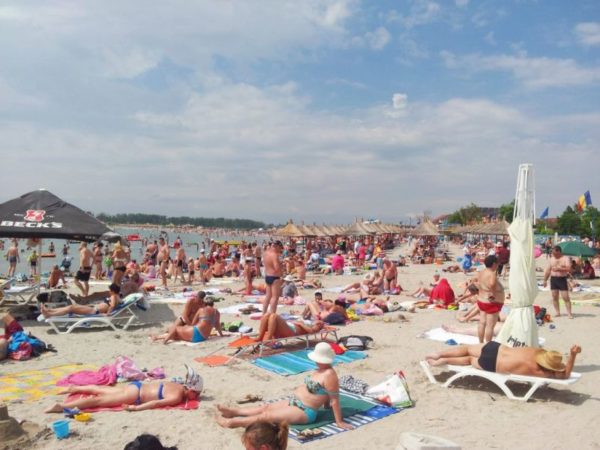 Part of the set of resorts with their names coming from the Greek gods, Venus is the place that grew the most (out of the bunch, at least) in recent years. It's still not as popular as others and not as party-oriented, so better for relaxing.
The place itself is not very big – on the contrary, but it has its charm and the water is really, really nice, just as the sand.
You can basically walk on the beach to nearby Saturn to the South or Cap Aurora to the North and not really know that you're not in Venus anymore… but that's exactly part of the charm.
Like in most cases with resort beaches in Romania, expect to see it filled with loungers and offering few options for just placing your towel on the sand and enjoy the beach (for free).
When in Venus, we stayed at Hotel Dana – which we highly recommend, even though it's not very close to the beach itself.
Location: Google Maps link.
2. Gura Portitei Beach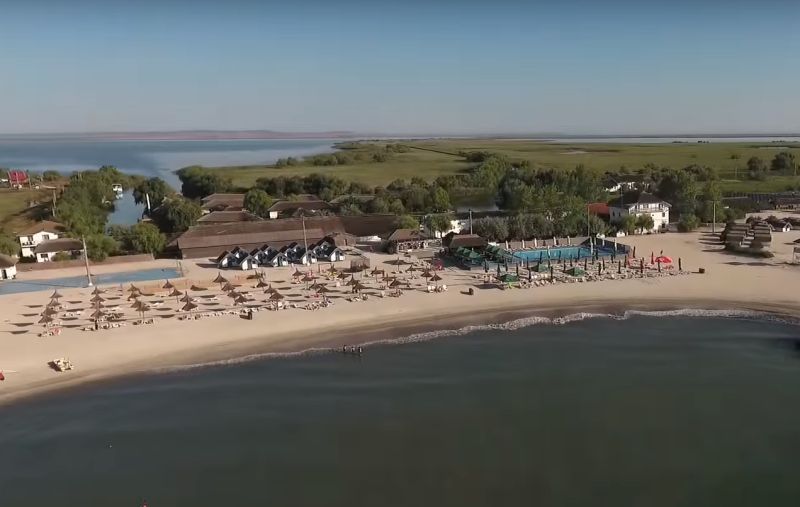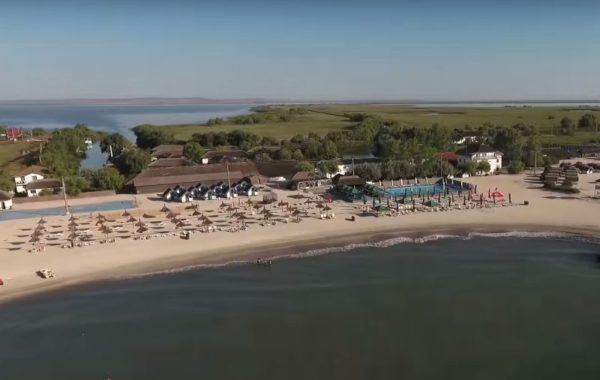 My only recommendation that's actually in the Danube Delta and not a traditional summer resort.
Gura Portitei is getting more and more popular each year, but it's still widely unknown and pretty secluded, so if you're looking for a really special experience, this is where you'll find it.
It is a place that you can only reach by boat (probably the main reason why it's not more popular) but it is totally worth the "trouble" of getting there.
The beach itself is extremely beautiful, you have the delta behind you, a lot of wild life (especially birds) nearby, but also golden sands and a perfect sea.
Gura Portitei is becoming more and more touristy each year, with lots of constructions popping up each year, but until now it hasn't lost its charm and it's definitely one of the most unique places you can visit by the Black Sea in Romania.
Location: Google Maps link.
1. Mamaia Beach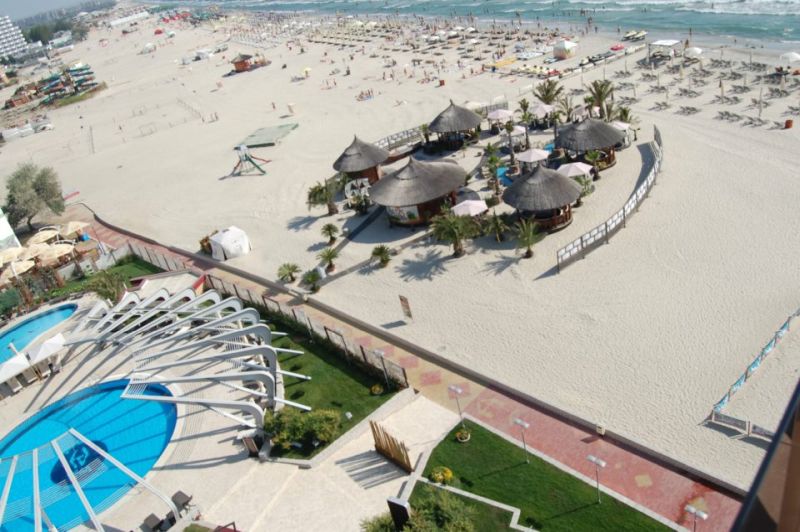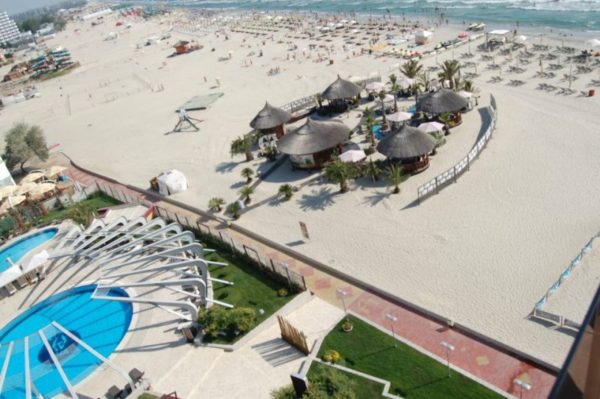 It's almost cliché to rank Mamaia first in any kind of top list related to the Romanian beaches, but the truth is that it is considered the best place for all the right reasons: it's the place where the biggest amount of money was poured in and you can see that.
Mamaia beach is also the most expensive resort in Romania (but prices are still affordable by Western standards), with a nice, long beach and many hotels offering breathtaking views of the sea.
I've recommended the best hotels in Mamaia in a previous article – make sure to check them out as well.
The good thing is that you can skip the higher prices and the luxury amenities on the beach by going a bit up North to Mamaia Sat.
Now, there are plenty of private beaches in the area and I am marking my favorite below – but do have in mind that due to a recent investment to expand the beach, the quality of the sand (which used to be fine) went downhill and is now full of large seashells and difficult to walk on.
So I recommend bringing a pair of water shoes, as it's going to take years before the fine sand will be back. This goes for the entire area of the Mamaia beach, not just my favorite one recommended below.
Location: Google Maps link of the beach we usually visit.
Things to know about the best beaches in Romania
Initially, I wanted to stick to a more regular "top 10" list, but the truth is that I simply couldn't. Therefore, we have 12 amazing Romania beaches that you should check out when traveling here.
Before checking out the actual list, it's worth saying that one of the longest stretches of sand and beautiful places for you to soak in the sun and enjoy the Black Sea actually begins to the South of Constanta in Olimp and stretches all the way down South to Saturn, with Neptun, Jupiter and Cap Aurora in between.
There are basically 5 resort towns sharing this uninterrupted beach – which remains equally impressive anywhere you go, so this is the area you should check out if you really want a ton of options.
It's also a must say that the beaches in Romania are usually extremely crowded, despite their size and unfortunately very noisy with pubs seemingly competing for the "I can go louder" award or something…
I prefer to hear the waves and relax, but in most of these places you'll have music blasted through huge speakers, with terraces competing against each other in a battle of the decibels…
Add to that the fact that you have people roaming the beaches, yelling and screaming to advertise the products they sell – sometimes with huge poems that are supposed to be funny and which many people appreciate.
Sure, it is much better if you manage to get closer to the sea – but you should expect to have to go early in the morning to catch a spot there.
Plus, most of those premium areas are filled with lounger chairs and umbrellas that have to be rented (prices ranging between 5 – 10 Euros per day per lounger).
This is definitely something you can grow used to – you don't have another choice, actually, and it's not really that bad: there are still areas on these popular beaches where you won't hear the music (as much) so you have some options… but be prepared for a lot of noise and huge crowds of people.
Wrapping up
These would be my recommended beaches in Romania, ranked from 12 to 1. As I said, you can basically visit them all in one day if you have a car and see which one fits your needs best.
I really believe that even if you end up with a coins toss, choosing any of the beaches recommended above will result in a perfect experience. Or at least paint a clear picture of what to expect from basically any beach in Romania.
Have you visited any beaches in the country? Let us all know what you thought about them by commenting below!