Constanta is a beautiful city located on the Black Sea coast, well-known for its pleasant climate and the numerous archaeological treasures reminding of ancient Tomis. It is also a bustling economic and cultural center, which offers numerous opportunities for a high standard of living.
I have already shared the best things to do in Constanta in a previous article, but now we're going to focus more on living in the area.
If you are interested in moving to Constanta, perhaps you are wondering about the best neighborhoods one could live in.
Well, you have arrived at the right place, as I have done the hard work for you. Keep on reading and discover the coolest areas in the city, celebrating the fact that you are one step closer to finding your dream home and best place to live in!
Note: I will also share, for each of the recommended areas, a Google Maps screenshot so that you know exactly what I'm talking about.
1. Faleza Nord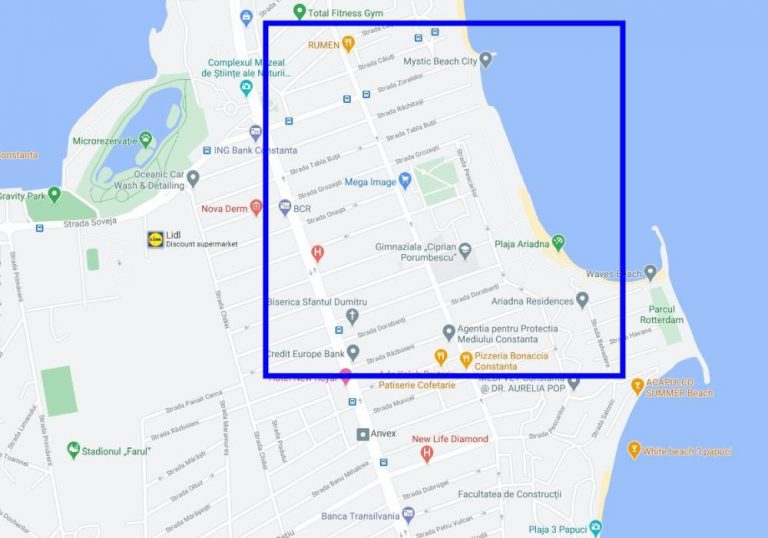 This is one of the most popular neighborhoods in Constanta, due to its proximity to the beach. Waterfront properties tend to be more expensive, but they are preferred by those who are looking to wake up each morning and head straight to the beach. On the other hand, apartments located in residential buildings offer impressive views, sometimes of both the lake and the sea.
City Park Mall is located in the area, as well as the Dolphinarium and Gravity Park, one of the biggest extreme sports centers in the country.
The international airport can be found at a short distance, and there are a lot of shopping opportunities in the area. Newly built residential buildings are often soundproofed, so you do not have to worry about noise being an issue.
This is not straight old town living, but you can find some amazing apartments here. As a bonus, you're just a stone's throw away from Mamaia, Romania's top summer resort.
2. Tomis Nord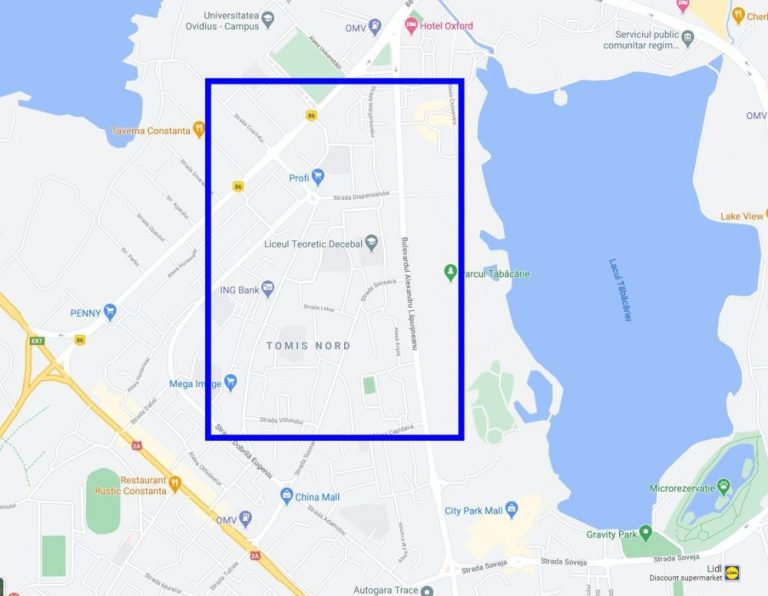 The properties found in this area are located at a short distance from the beach. Some of them offer a view of the lake and the sea, while others feature city views.
In the area, you will find the City Park Mall, and you'll also be pretty close to Ovid's Square, a major point of attraction of Constanta. Additional points of interests in the area include Tom Shopping Center Constanta and Gravity Park.
Why is this area so appreciated? Aside from being close to the beach, it offers a multitude of green spaces and is quiet.
Mamaia Resort can also be easily accessed from here, which is a huge benefit to consider.
In this quarter, you can also find Siutghiol Lake, Mamaia Holiday Village, and a wide range of pubs. Educational institutions include primary and secondary schools, as well as student campuses from the local university, so this area is perfect for families with kids, people coming to Constanta with business… everybody.
One thing that it doesn't offer is proximity to the city center. So if that's important to you, Tomis Nord becomes a no-no.
3. Old Town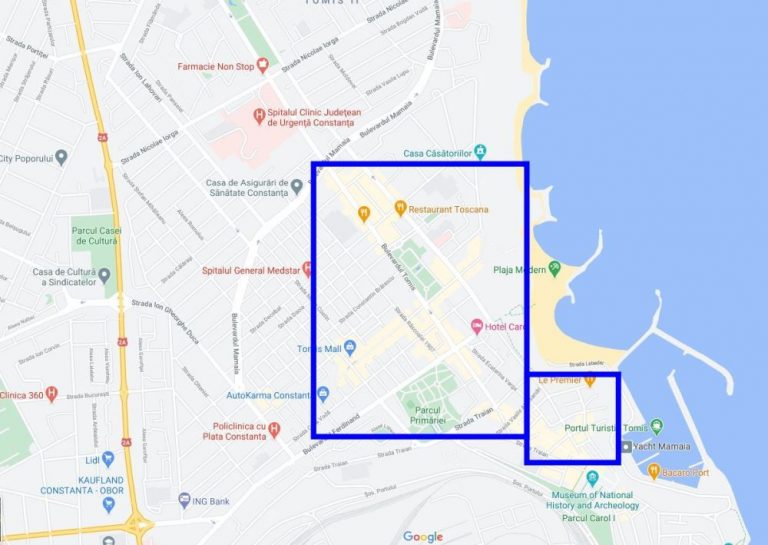 Living in the heart of the city is always a good idea, in my opinion. Sure, it's usually more crowded and noisier than other places, but some people can't live any other way!
If you choose the old town area in Constanta, you will always be minutes away from nice pubs and restaurants, as well as various attractions. As an added bonus, you'll also be really close to the beach (maybe sea views as well, depending on what you find).
The Modern beach is one of the most popular in the areas, and it's close to the city center. You'll also have the Tomis Mall nearby, as well as parks, charming old buildings and… everything you can wish for, in all honesty.
4. Tomis III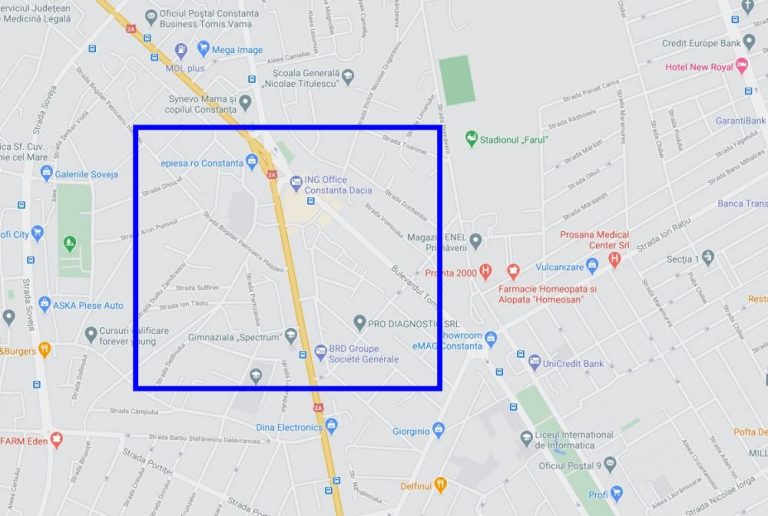 Tomis III is a quiet neighborhood, with properties offered at affordable prices. A major point of attraction is the proximity to Mamaia Resort, one of the most popular resorts on the Black Coast. Shopping centers and malls are a short distance away, as well as the Dolphinarium and Ovid's Square.
The properties here are especially sought by couples, as there are various opportunities for going out. Aside from the City Park Mall, the area has restaurants, cafes, and bars. Additional attractions include Mamaia Holiday Village, the Botanical Garden, and Siutghiol Lake.
It's a lively area that's more in the city than others, and being close to everything is always a bonus, even though it does get crowded especially during the summer.
5. Coiciu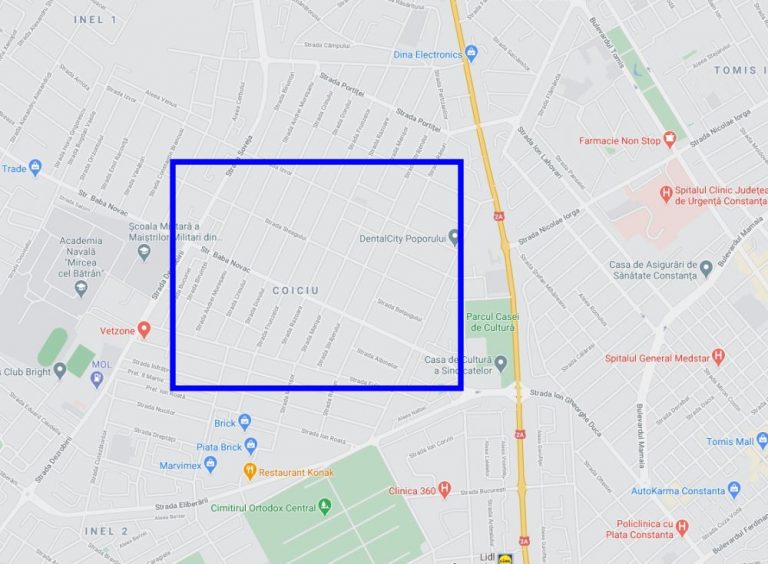 One of the oldest neighborhoods of Constanta, Coiciu offers attractive opportunities in terms of living. The property prices here are affordable, and the area is not excessively noisy. Located between the House of Culture and the Navy Institute, it was named after one of the best mayors the town ever had.
The popularity of the area is determined by the number of restaurants and cafes, as well as the opportunities for sport and recreational activities.
Given the quiet of the neighborhood, it should come as no surprise that families with children are seeking it out. Beautiful and affordable villas are often sold in Trocadero, an area which belongs to this neighborhood.
6. Boreal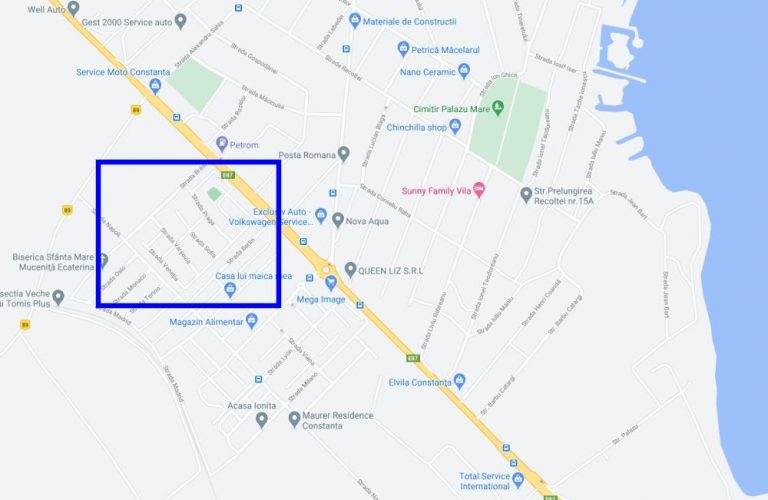 Boreal is one of the first neighborhoods in Constanta to contain exclusively residential buildings, and often the preferred choice for young couples looking for a new home. From residential apartment buildings to elegant villas, the area has a lot of potential, enticing prospective buyers with high-living conditions.
In this exclusivist neighborhood, one can enjoy a wide range of facilities, including green spaces, proximal access to shopping centers and educational institutions, playgrounds, private parking, etc.
Modern amenities, such as solar panels, selective garbage pick-up, and high-efficiency street lighting, are a given here.
Have in mind that this neighborhood is on the outskirts of the city – so if you're longing for some suburban living, away from the hustle and bustle of the city (but also the sea and the beaches), this is a perfect location for you.
7. I.C. Bratianu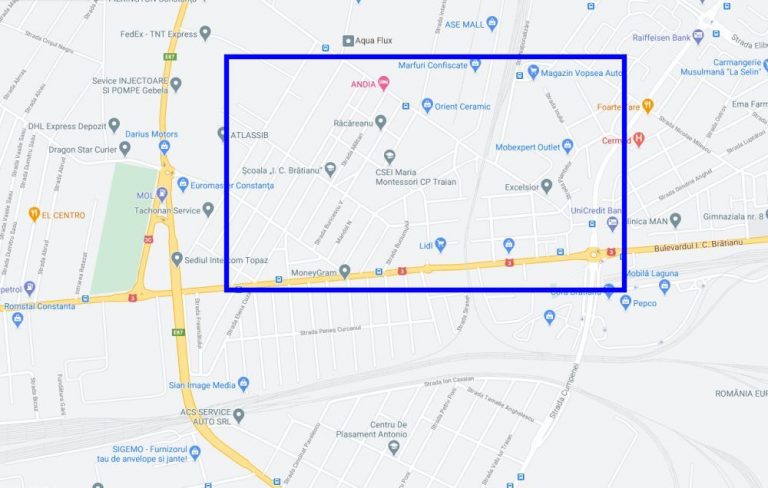 In the beginning, I.C. Bratianu was actually a village in Constanta. However, over time, the real estate developed here, which led to the village being included as a neighborhood of the city.
Even though it does not have a central location, it is preferred by those who are looking for quiet, away from the bustling energy of the city.
Villas and similar properties are sold in this neighborhood at affordable prices, but there are also apartments located in newly-built residential buildings.
These residential buildings offer special amenities, including permanent access to green spaces, bicycle parking, and recycling units.
Some of them have opportunities for outdoor sports, as well as playgrounds for children and specially-arranged amenities for pets.
How do you know which is the right area in Constanta for you?
If you have decided that Constanta is the right city for you, the first thing to do is explore some of the listings found online. A great choice to see local listings in the Romanian language is OLX.ro – the country's top website on the matter.
You can guide yourself after the neighborhoods, organizing a list with the properties available in each area. Or, if you want, you can browse properties according to the type: house, apartment, etc.
While many properties are presented with a generous number of photos, and even virtual tours, it is for the best to visit the property in person. In this way, you will get to see how it really looks like, and determine whether it might be the right choice for you or not.
If you're new to Romania, we recommend doing it through an agency – they do require a commission, but you will have a contract in place and it will be more secure this way.
With a city like Constanta, these are some of the strong points a property should offer:
Prime location & affordable price combination – this is not an easy thing to find, as properties from prime locations are often more experience
View of the sea and lake – if you are going to live in this city, it would be a shame not to wake up to an amazing view every day
Proximal access to the beach – waterfront properties are popular because of this reason, so it might be difficult to find something within your price range (but totally worth it)
Proximity to popular resorts – even if you prefer a quiet neighborhood, it would be nice to be close to a popular resort such as Mamaia
Access to basic services – public transportation, educational institutions, shopping and health (be sure to check all of these before buying any property)
Safety – Constanta is considered a safe city, but it cannot hurt to inquire about a crime rate before deciding on a particular neighborhood
Modern amenities – many residential building developers now offer modern amenities, such as outdoor sport activities, green spaces, solar panels, etc.
As you have seen mentioned above, the top neighborhoods in Constanta include Faleza Nord, Tomis Nord, and the Old Town area.
In all of these areas, all of the above-mentioned points are met. However, there are several other neighborhoods worth considering, such as Boreal Plus, which offers excellent housing opportunities. It all depends on your wish list.
It might also be a good idea to talk to people who live in each neighborhood, as they might be able to offer an honest opinion.
Inquire about living conditions, access to basic services and amenities. Do not forget to ask how safe and/or quiet the area is, especially if you are looking to move here together with your family.
Constanta does get crowded during the summer season and it can get noisy – there are festivals happening at the beach, there are tourists everywhere… so make sure you know all the Pros and Cons before making your choice!
Final words
In conclusion, Constanta has a lot to offer, starting with its location on the Black Sea Coast and proximity to popular resorts, such as Mamaia.
In choosing a neighborhood to live in, there are a lot of factors to consider, as you have seen. The most important thing is that you take your time and research different neighborhoods, until you find the one that suits you the most. Hopefully, in a short period of time, you will also find your dream home!