Since Romania is still not a popular country around the world, there are many people still wondering about the questions in the title: is Romanian part of the EU (European Union)?
Also, is Romania part of the Schengen zone? We're going to answer these questions in today's article!
Because, yes, these two questions should be treated as two separate ones. Many people believe that if a country is a a member of the European Union, it already is part of the Schengen zone, and vice-versa – if it's not part of the EU, it's not in Schengen. Well… that's not the case!
Hopefully today's article will help you understand where Romania stands in Europe – not geographically – and whether or not it is part of the Schengen area.
This is especially useful for those who like to travel around Europe and respect the Schengen travel rules (you are allowed to stay 90 days within a 180-day period) or better plan their itineraries if they only have a visa for Romania or the Schengen area.
Is Romania in the European Union?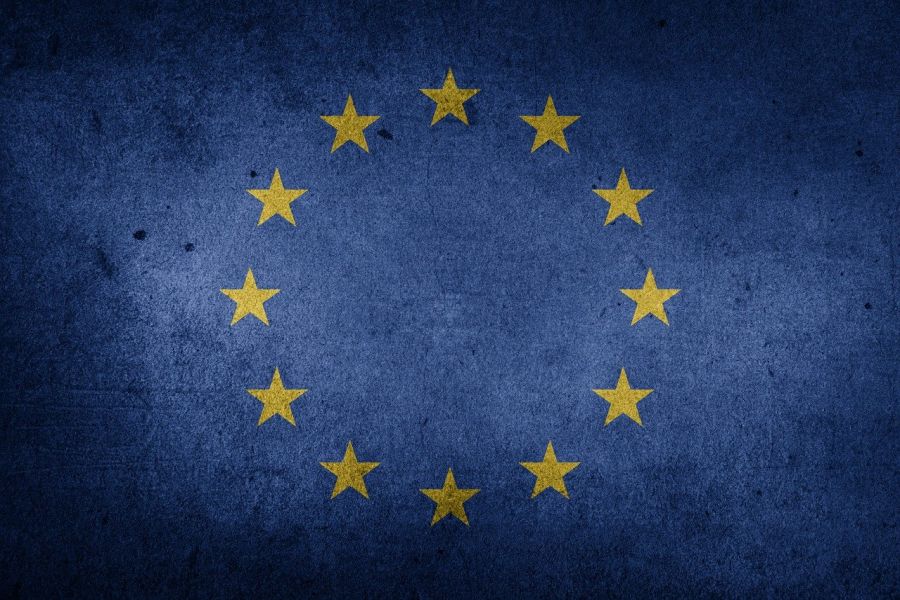 Yes, Romania is a member of the European Union since 2007, when it joined together with neighboring Bulgaria. The two countries are among the youngest members of the EU. Croatia is the only country that joined afterwards, in 2013.
But even though Romania is a member of the European Union, it has still not switched to using the EURO, which is expected to happen in 2024, although I really believe it won't be the case.
In other words, if you are planning to visit the country, prepare to visit an exchange office first and get some Romanian Lei – the country's national currency, as it would be difficult to pay with anything else, even though Romania is indeed an EU member.
Is Romania part of the Schengen area?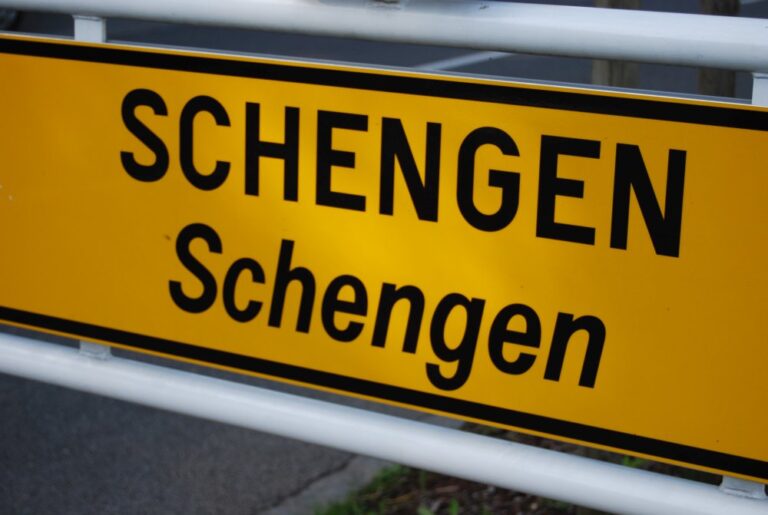 Unfortunately, Romania is still not a member of the Schengen area. The country was very close to being allowed in the Schengen area, but Austria vetoed the decision in early December 2022, even though all other member states voted for Romanian joining.
Note: In December 2022, The Netherlands also voted against Romania joining the Schengen zone, but they mentioned that they actually voted against Bulgaria's acceptance into the area. But since Romania and Bulgaria have applied together, The Netherlands' vote also included Romania.
I have to admit that I had some small hopes that editing this article, I would come with different news and announce the much anticipated acceptance of the country into the Schengen zone.
Unfortunately, that still hasn't happened and, as you can expect, people here are extremely disappointed. So much so that they are already talking about boycotting Austrian-owned companies in the country. But this is a completely different topic.
At least for now, Romania remains outside of the Schengen zone, meaning that entering and exiting the country will involve a border and passport check. In the case of Schengen member states, travel is free without border checks, so everything is a lot faster.
(Of course, there are many other advantages for a country being accepted into the Schengen area, but for us, travelers, waiting at the border matters the most).
When might Romania join the Schengen area?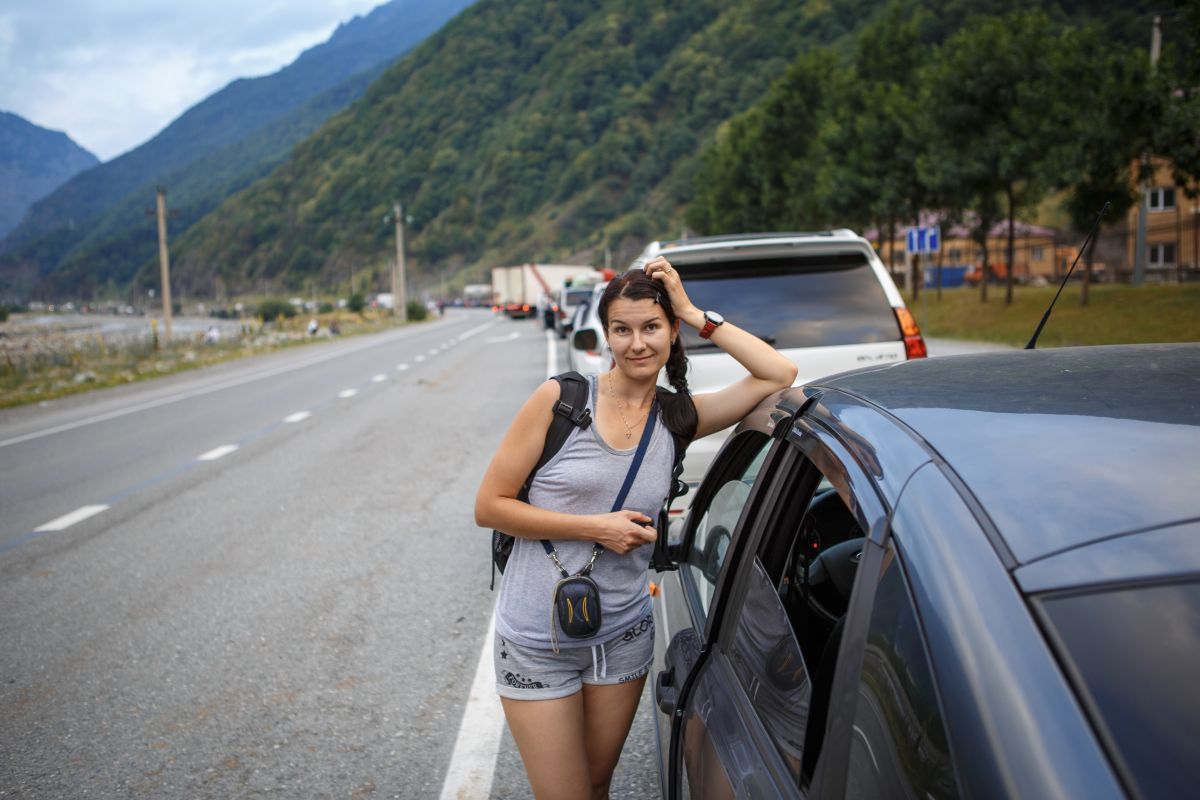 Following the denial in December 2022, the chances of Romania entering the Schengen space in the very near future are minimal.
Based on discussions I have heard on TV from officials and authorities, it seemes that the earliest date when talks about the country joining Schengen is June/July 2023.
So not very far ahead into the future, but also there's no guarantee that things will be much different. However, all in all, everybody feels and knows that Romania is closer than ever to being a Schengen member.
Why does it matter if Romania a Schengen member or not?
Basically, the Schengen zone functions as a huge area comprised of multiple countries (26 at the moment) which share a common visa policy and basically act as a single entity for travel purposes.
This further means that you can travel freely between countries in the Schengen area, with no border and passport controls of any sort.
(Note: the crazy situation in the world in 2020 changed this rule slightly and at the moment of writing this article, things could be a bit different. Hopefully things will get back to normal soon).
As you can see in the map below, some EU countries are not in the Schengen area, while some non-EU are: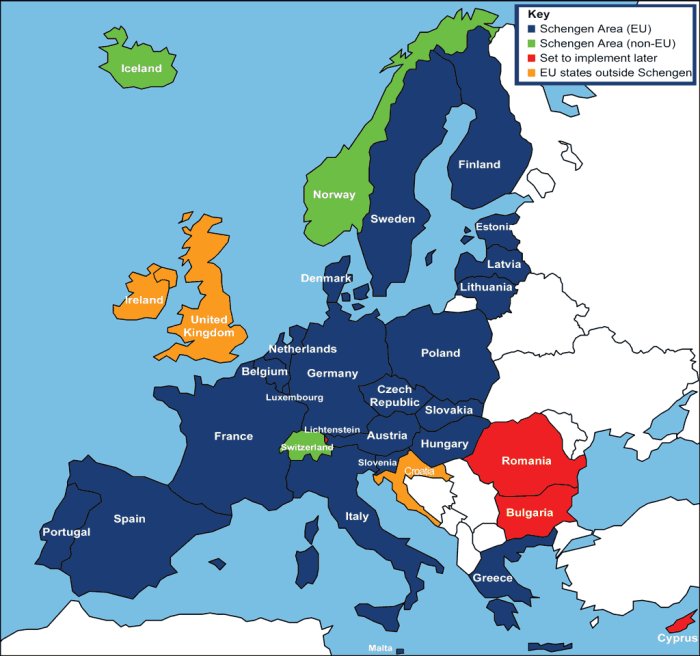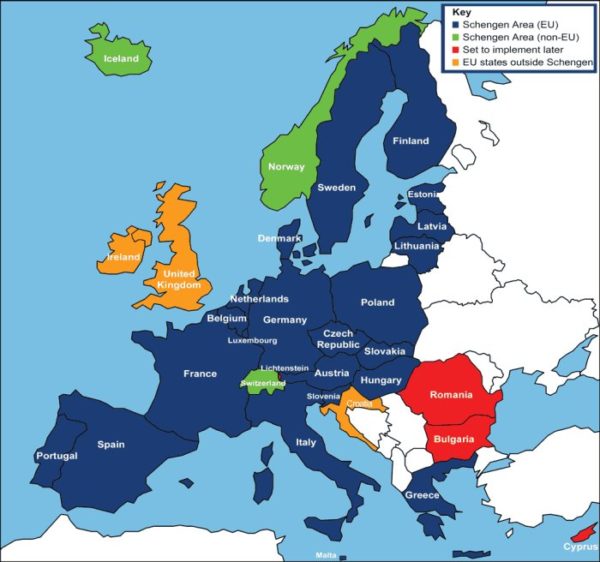 If you want to get in Romania, though – or if you go from Romania to another Schengen state, no matter if the country you want to visit is in the EU or not, you will need your passport or ID card (the latter only for EU nationals) as it will be checked at the border.
Depending on your country of origin, you might need a Visa as well. For example, if you normally need a Visa to enter the country of your choice, you can't visit it if your current Visa only allows you to visit Romania.
As an example, if you normally need a Visa to visit Germany (or any other country in the Schengen area), but you did get a Visa for Romania, you still can't visit Germany (or any other Schengen country) unless you get an additional Visa.
However, with a Romanian visa, you can enter non-Schengen EU countries like Bulgaria or Cyprus. (Thanks to our reader Demet for drawing attention upon this matter).
Although in most cases, this doesn't look like an advantage, for the right people it is.
Those who travel a lot and want to establish a base in Europe, but don't want to go through the process of getting residency permits can easily switch between Schengen and non-Schenged countries in order to not extend their allowed stay.
For example, you are only allowed to spend 90 days within an 180 day period in the Schengen area. The same rule applies for most countries in Europe.
This means that after spending 3 months in a Schengen country, you can move to Romania and spend the maximum allowed time there, which is also 90 days.
Afterwards, you can get back to the Schengen area and get 3 more months of free stay there.
Then you can get back to Romania (or any other non-Schengen state) for 3 more months. You can do this over and over again as long as you have a valid visa, if needed.
Wrapping up
Hopefully this article helps you better understand the situation on the country and makes it easier for you to plan things ahead for an upcoming stay or visit.
I can only hope that I will be able to edit it once again – sooner rather than later – and finally announce that Romania will also join the Schengen area.