Did you know Bulgaria and Romania, the two neighboring countries that share the Black Sea coastline, offer vastly different summer experiences?
Well, today I will compare the two countries, trying to help you decide which is the best summer destination for you: Romania or Bulgaria.
Being a Romanian, I have spent my fair share of summer holidays in Romanian beach resorts. Being a Romanian, I also spent my fair share of summer holidays in Bulgaria (since all of us do).
Being glued to each other and both sharing the Black Sea, one would expect the water and the beaches to be pretty much the same in both cases. And I would say that this is mostly true.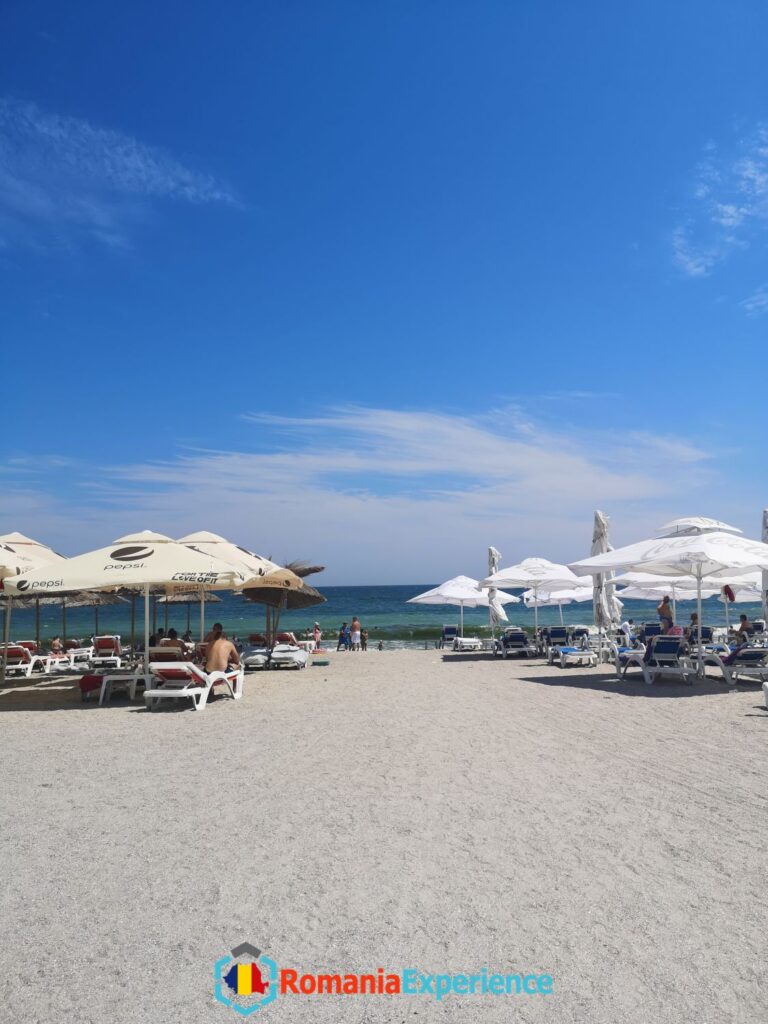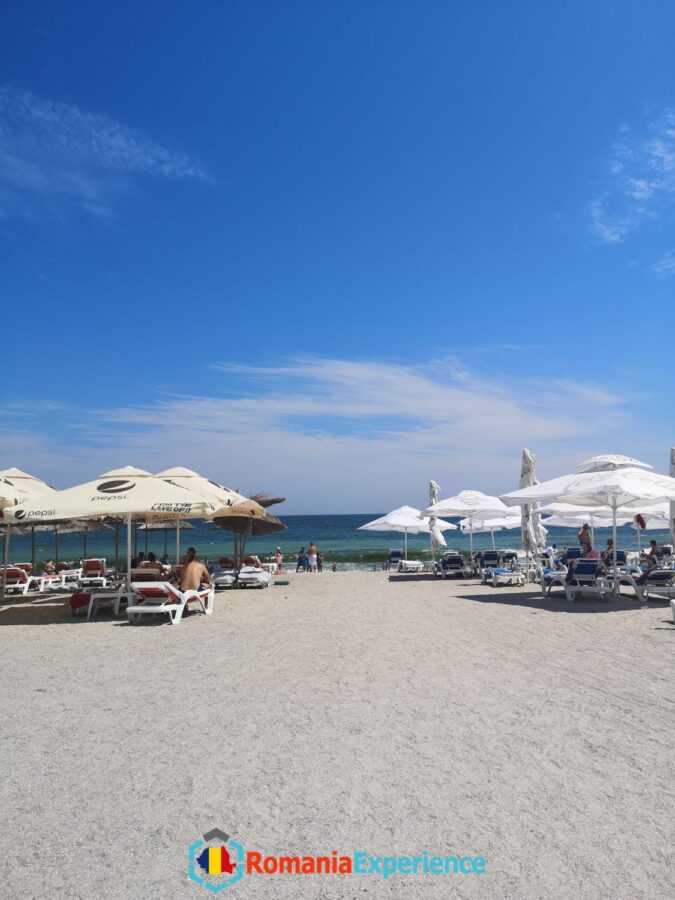 However, there is more than water and sand that goes into play when choosing your summer holiday destination, and I'm going to look at all these factors in today's article.
(Note: If you're interested in choosing one of these two countries for a more long term living and not just for a summer vacation, check my other article pitting Bulgaria vs Romania)
Romania's Beaches and Resorts
Up until 2017, we spent three consecutive summer holidays on the Romanian seaside.
If you're curious to see how our successful vacations went in Romania, you can check out my Hotel Dana in Venus impressions, as well as the story of our cheap stay in Eforie Nord.
It was followed by a stay at the same hotel, but then Eforie Nord was a dud and one of the reasons why I decided that we've given one too many chances to Romania's seaside.
Since 2022, though, we have moved to Constanta, which is right next to the sea and close to all the resorts in Romania.
We have visited Mamaia quite a few time, which is considered Romania's top destination and best resort, as well as others.
Services are slightly better in Mamaia. The quality of everything there – from food to accommodation – is slightly better, but also a lot more expensive.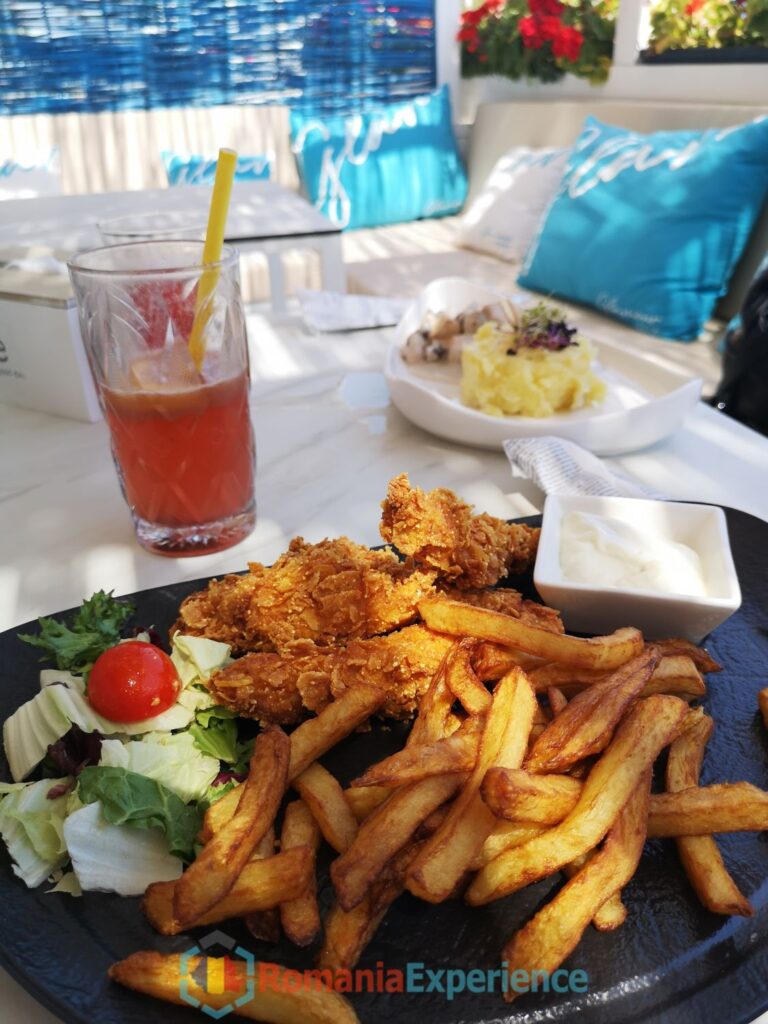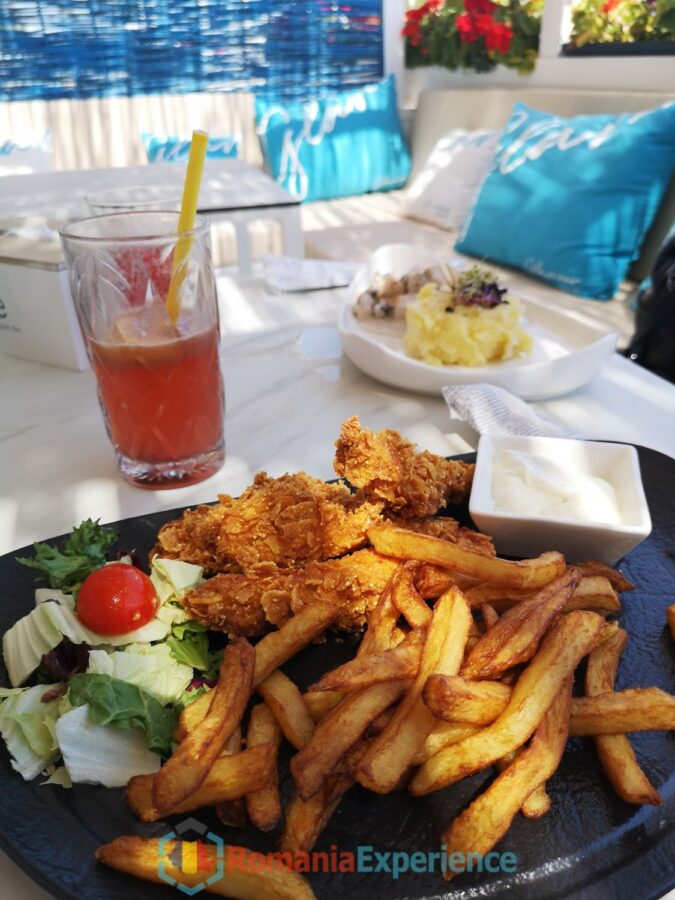 I personally consider Mamaia overcrowded, overhyped and generally a diamond that still has to be polished. And prices cut down – there, I said it!
While Romania does have some amazing beaches to offer, it's not all amazing about them.
Expect most of the otherwise nice sandy beaches to be pretty dirty, mainly filled with cigarette butts and your regular plastic bottle cap (or more).
Romanian beaches are generally extremely noisy. The bars scattered all over the place are in a seemingly futile and endless competition of "who can play the loudest music from the 80s and 90s"?
Unless you get a lounger right in front of the sea (where you'll be splashed with water and sand by all the kids playing there), you won't even hear waves from all the loud music… or from the distance to the sea.
Recently, they started enlarging beaches in Romania (as seen below) but as a result, the sand is no longer fine and pleasant and you need water shoes to walk on them.
This hasn't affected all beaches yet and I believe it is something that had to be done, but probably they could've found a way to grind those sea shells they used and make them finer.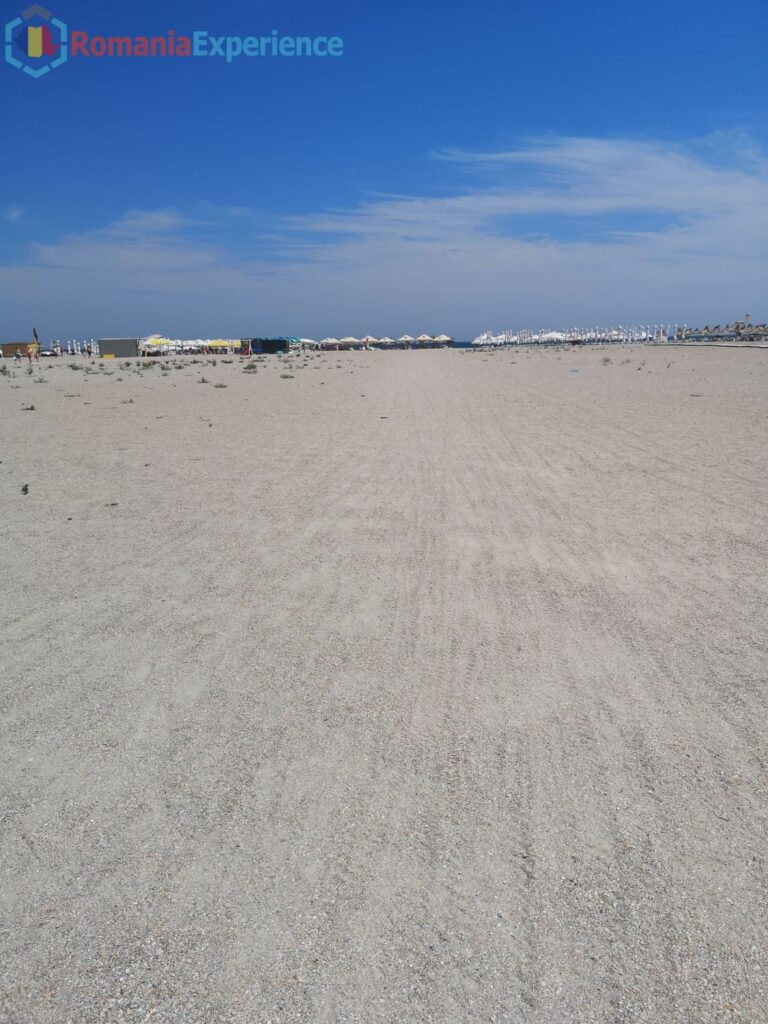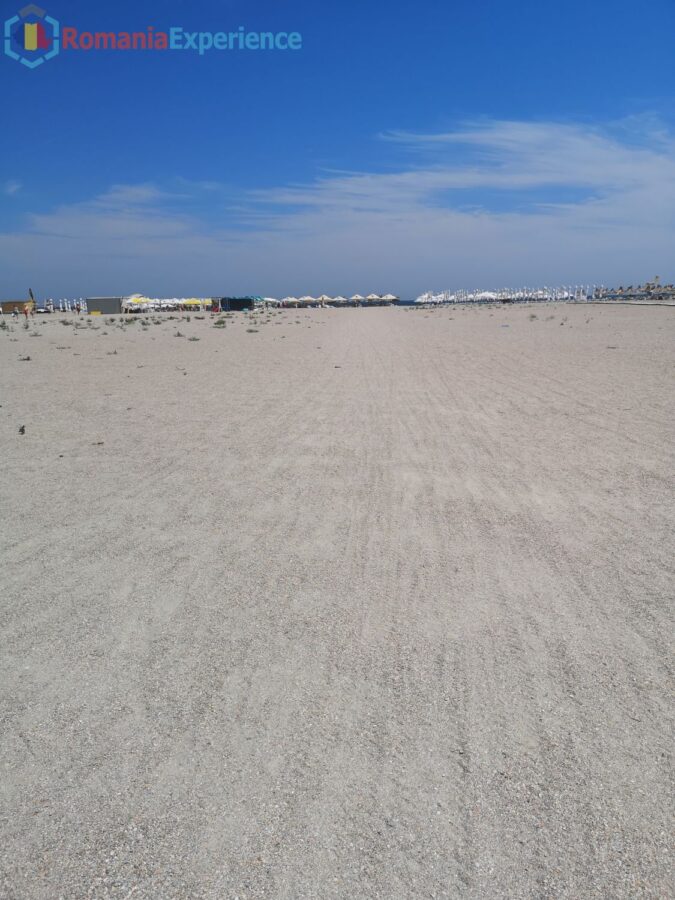 And even when the music stops, the wandering traders selling corn on a cob and other snacks will drive you crazy with their yelling and borderline obscene "poetry" used to promote their products.
A chaotic mixture of kitsch, bad taste, dirty sand, loud people and music. This is how you could describe the Romanian seaside, unfortunately.
Many would even call it overpriced, although I disagree. Sure, it is more expensive that the rest of the country since it's a touristy place, but it's generally affordable. Accommodation is indeed expensive and of mediocre quality, but it works.
All in all, Romania is not yet ready to offer high quality and good service, even though things are improving nicely and getting better and better.
Things start to look better, I have to give that to the Romanian seaside. There are spots where you can indeed enjoy the silence and nature without much noise from beach bars and sellers… and more and more people clean after themselves, but we're still a far way from perfect.
Not to mention that many of the public beaches – as well as many of the private ones – don't offer access to a restroom (this happened to us in Mamaia) which is unacceptable in my opinion.
You will also be able to find diamonds in the rough – like choosing one of the best hotels in Mamaia or even going with my recommended hotel Dana in the quieter Venus… but generally, don't set your expectations too high.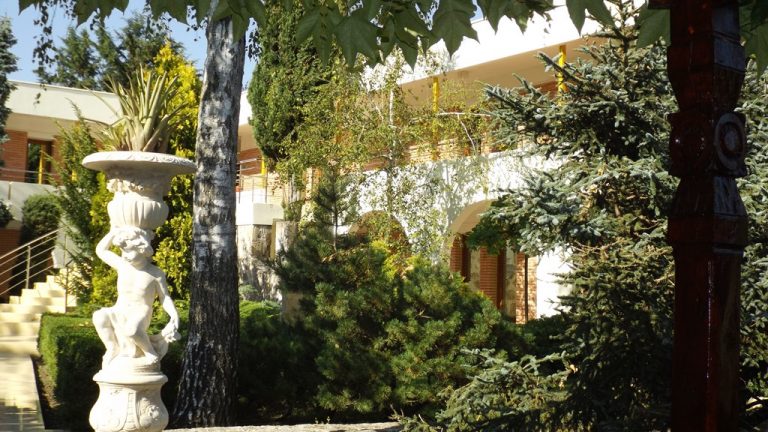 This is the exact reason why, after giving the Romanian seaside a chance for three years in a row, we eventually decided that enough's enough and it's time to explore our options.
We chose Romania's neighbor Bulgaria – which was receiving mixed reviews from fellow Romanians. We were worried, but had to tried. How bad could it get, right?
Bulgaria Resorts: Which Ones Did We Choose?
Prior to our first visit to Bulgaria, I did a lot of research and, for our first vacation there, chose Albena.
This never topped the lists of best destinations in Bulgaria, but there were two main reasons why I found it perfect for my family:
– It is very close to Romania. We were going to travel by bus from Bucharest and getting to Albena takes about 7 hours.
Almost anything else in Bulgaria is way farther by bus, and you can't keep a young kid entertained for that long. At least not without going crazy yourself, haha!
Most people described it as a very chill resort aimed mostly at families and older people. We didn't want to get there to party all night.
We wanted silence, we wanted beautiful sea and beaches and opportunities to recharge our batteries. That's exactly what we got!
Albena definitely felt great for us and it was an amazing first stay in Bulgaria.
The following year, we visited Golden Sands, followed by Sunny Beach the year after.
In 2023, even though we live in Constanta, we actually opted to visit Golden Sands and chose an All-Inclusive stay at one of Bulgaria's best all inclusive resorts, Melia Grand Hermitage.
And, spoiler alert – we'll choose Bulgaria over Romania in 2024 too!
Hotels in Bulgaria vs Hotels in Romania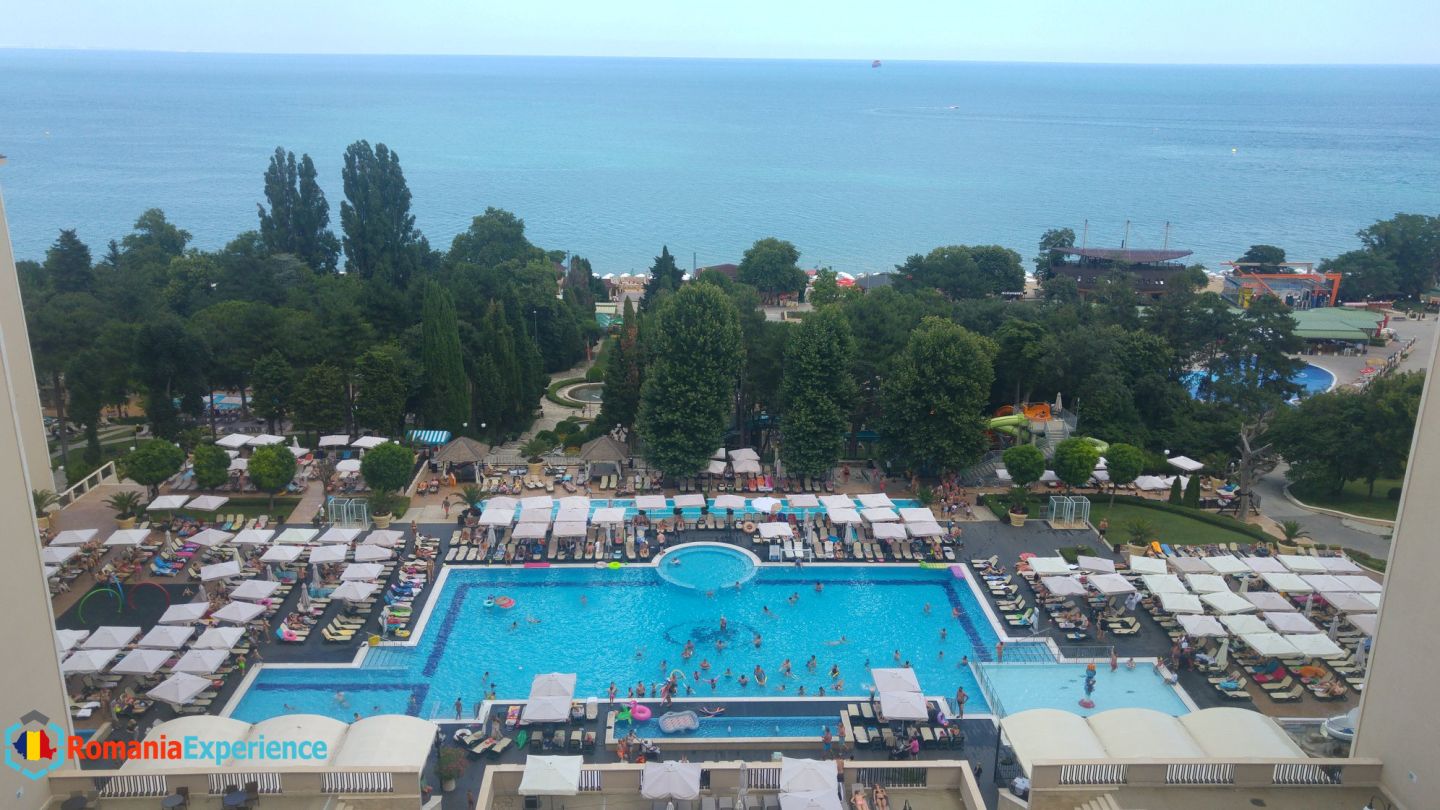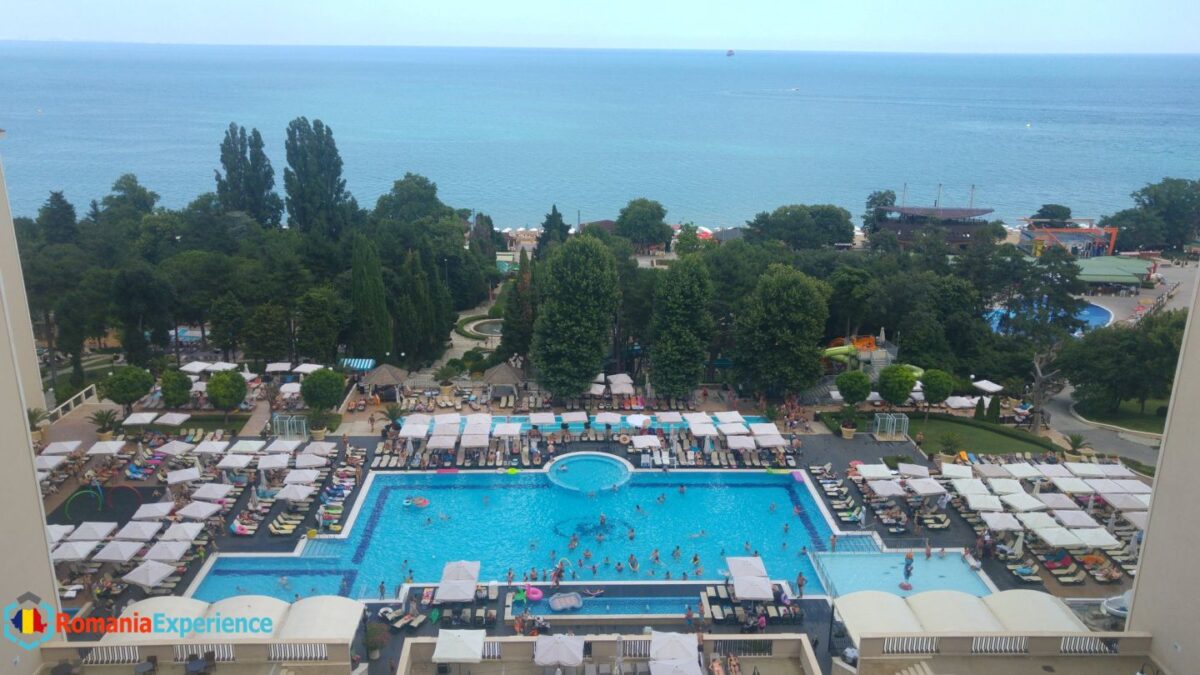 We generally choose an All Inclusive hotel when going on vacation. This makes everything so much easier (and most of the costs known before we even set foot in a new country).
Our son tends to choose food based on the way it looks (usually in photos in the menu) and then gets freaked out because he doesn't enjoy eating broccoli with sweet and sour sauce or, even more often, because the dish he gets looks nothing like the photo.
In an All Inclusive deal, he sees the food right in front of his eyes and we can easily get a bit in our plate and let him taste it before making a decision. It was way easier this way (and definitely less expensive).
In Romania, we didn't choose all inclusive deals and even though the restaurant prices were very low and we cheated breakfast from a nearby Lidl, at the end of the day things were very expensive when we looked at food and drinks costs.
The same would happen in Bulgaria, where prices at seaside restaurants are similar to those in Romania.
One of our first choices was Hotel Kaliakra – a 4 star hotel in Albena. It is right near the beach, with all rooms offering an impressive sea view. They offer two types of rooms: Superior and Standard, the former being larger.
Click here to check out Hotel Kaliakra (and see prices today)
We chose the Superior Room as I actually had the impression that there are two hotels: Kaliakra Superior and Kaliakra, with the former being the better one since it was a bit more expensive. But I was wrong.
It's just one hotel, with two different types of rooms – the Superior Room is larger and has a direct view of the sea, while the other rooms have more of a side-view and are smaller, although it seems to be just as spectacular.
There is just one restaurant where everybody gets the same food and you have no other benefits for choosing the "Superior" room.
Since we spend so little time inside anyway, we decided that if we are to ever visit again, we'd go for standard instead.
While there's a lot of room at the pools, with just enough sun loungers, the food isn't really the best around. I have no reasons to complain though: you definitely can't go hungry during your stay and there are always a lot of things to choose from.
However, I was a bit disappointed with the quality of the food, although it's much better and definitely a lot more varied than what you're normally getting in similar All Inclusive resorts in Romania.
Check out some of the offers below:
Things looked much better when we switched to a 5-star resort like Melia. In the end, you get what you pay for – but it's always good food.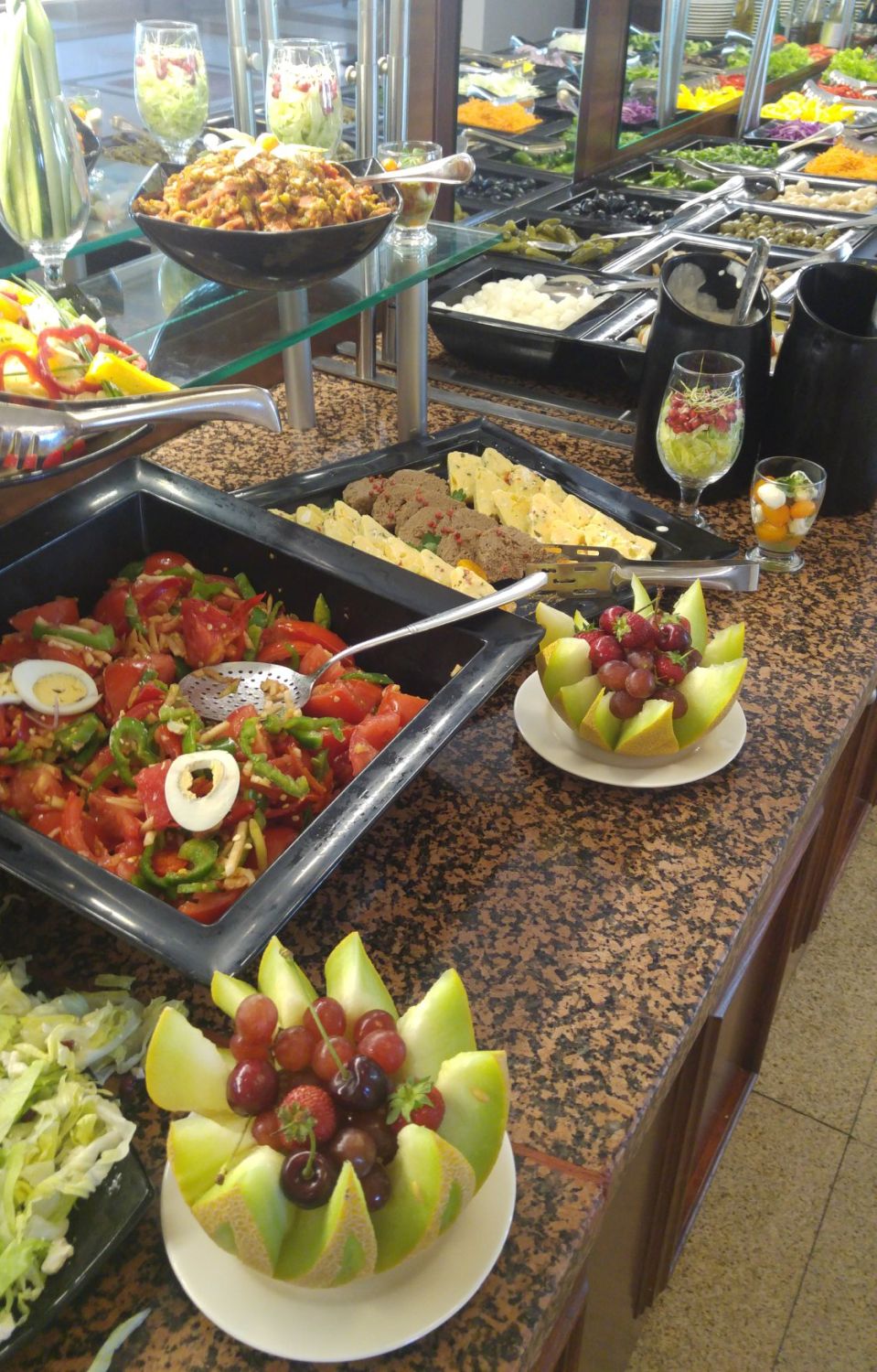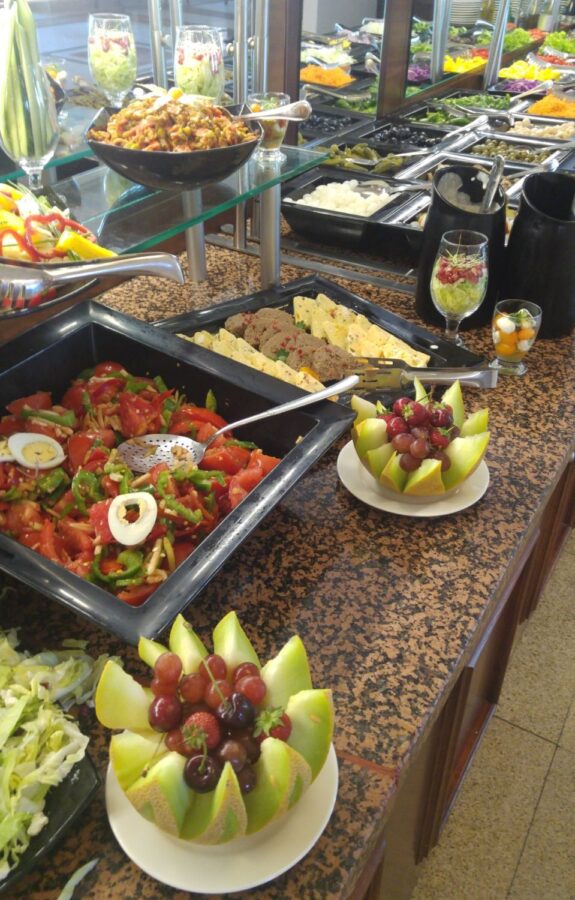 Even more, the hotel advertised in many places that the fruits, vegetables and honey were all organic, while the Angus beef was locally grown and fed in a very healthy way. So that was indeed an unexpected bonus!
All inclusive hotels must keep costs low and it is expected for the food to be of a lower quality.
However, we never had problems with anything running out and even though in some places – like where they were preparing barbecues or early in the morning with the omelettes – the lines war getting large, everybody got what they wanted.
The same thing happened in all inclusive resorts that we visited in the next two years in Bulgaria: Melia Grand Hermitage in Golden Sands and DIT Evrika Beach in Sunny Beach. The food was great (these were 5-star resorts) and never ran out.
In Romania, you always hear stories about certain, usually higher quality dishes not being refilled.
We were treated very well at the hotel by all staff: from the girls at the reception, to the waiters in the restaurants and the maids… everybody did a great job overall.
They were not all smiles and good mood as you'd like all people to be when you're on vacation, but us people living in the Eastern side of Europe tend to smile a lot less than others… so we knew they weren't actually grumpy. They were polite and nice, though – no problems here.
In Romania, we were always surprised with the rudeness of the staff. Except for our time in Hotel Dana in Venus, where the staff was very polite, everywhere else – from hotel staff to restaurant staff, things were horrible.
I still remember, shocked, that in one restaurant that we ate at (in Venus, Romania), the waitress was yelling at her customers from behind the counter to take their order or to get details about it.
I've never seen anything like that – and even though that's definitely not the norm in Romania – the quality of the service is not that high either.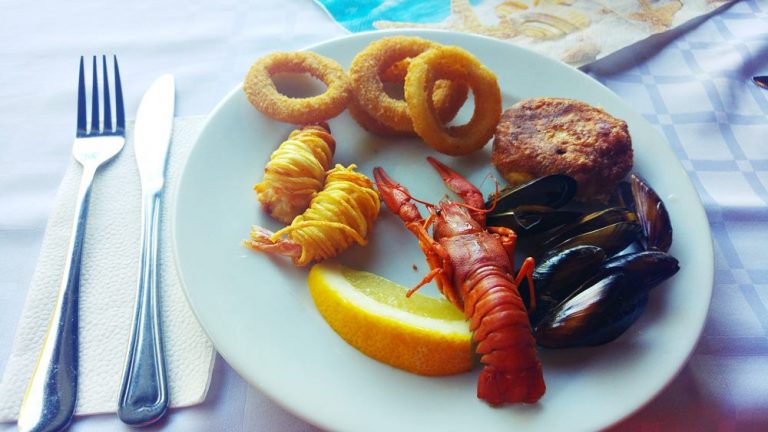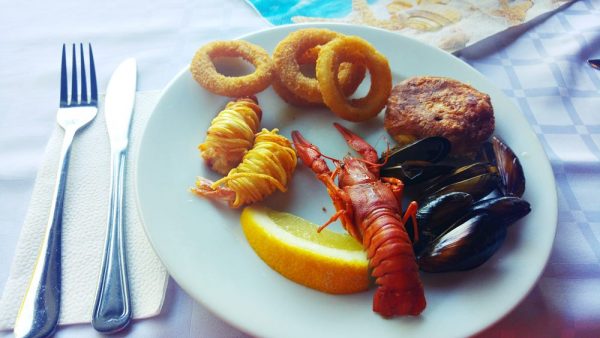 Overall, I was very pleased with the Kaliakra hotel and everything it had to offer. The other two hotels that we've visited in the coming years also left us with a great impression and switching from 4 stars to 5 stars really improved things a lot (while the prices were still relatively low).
Also read: If you're a fan of comparisons, why not check out my Budapest vs Bucharest article?
Bulgaria Beaches vs Romania Beaches
I didn't know, before getting there, that Albena was nothing but a very small resort. I thought it was a place where we could find local people, houses and apartments – similar to Romania's Eforie Nord.
Instead, it's more like Venus or other resorts in Romania. And very small too.
However, it's extremely nice! The beaches are spectacular. For some reason, unlike the ones in Romania, they are never packed.
Our hotel was full and there were many hotels in the resort… but the beaches somehow managed to be airy and extremely nice. It's always good if you can go take a bath in the sea without rubbing elbows with other tourists…
The photo below shows the most crowded day during our stay there and even though some might consider that crowded, it's not Romania-style crowded and it definitely felt very airy when you were there.
For comparison, here is how beaches in Romania usually look like (photo from our final stay in Eforie):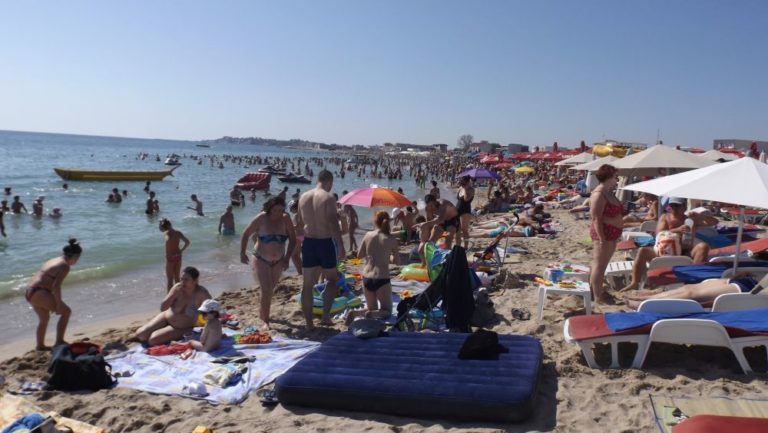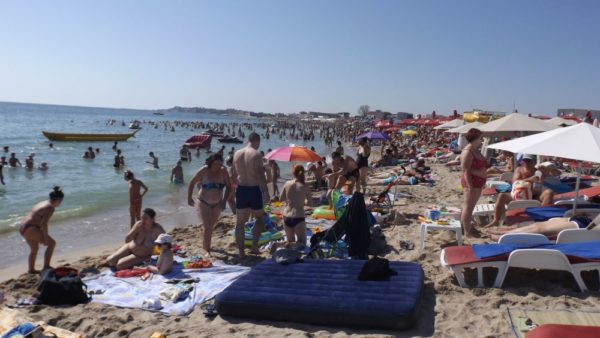 It was also surprisingly clean. The sand of Romanian beaches and the Black Sea resorts themselves are usually dirty, but for some reasons these were not, despite the fact that there were a ton of Romanian tourists there.
My favorite thing though was the fact that you could actually hear the sea in Bulgaria!
The main problem with beaches in Romania is that they're filled with terraces and pubs that blast from the speakers hits from the 90s, in a contest to win the award for the loudest possible one.
You have people selling stuff – from sunglasses to all sorts and trinkets and various foods – and they yell like crazy to advertise them.
They have rhymes that are usually filled with sexual innuendos and nobody seems to have anything about that.
All in all, in Romania, even if you are right in front of a beach, you risk not being able to actually hear the sea.
Another interesting thing that we noticed about beaches is the fact that in Romania, you usually have to bribe the people who handle loungers to "reserve" your front row seats.
This is atop of the regular fee that you have to pay and in most cases, it's the first 2-3 lines that are "reserved".
While we saw this practice happen in Bulgaria as well, there were always free loungers in the second row, next to the sea – and usually in the first one as well.
In terms of attractions, there's not a lot to do in Albena. They have a really large Aqua Park which we didn't get a chance to visit (but heard great things about)… and that would be it. A relatively small pedestrian street with small shops, several restaurants and hotels.
Definitely a place to go and relax, not waste nights in clubs or getting tired exploring the city. (Although there are several attractions nearby that local tour operators or even taxi drivers would love to take you to).
The same goes about the beaches of the other two resorts that we visited, although the Golden Sands ones were, surprisingly, our least favorite. Narrower and not as spectacular. And not as golden as the name suggests!
Summer vacation prices in Bulgaria vs Romania
In terms of costs, prices are similar in Bulgaria to those in Romanian resorts. In other words, not very cheap by Romanian standards, but surely cheap for people coming from the Western Countries.
And there was a lot of them: mostly people from Germany and other Nordic countries.
Definitely a lot more foreigners (even without counting the armies of Romanians) compared to what Romania gets – probably one of the reasons why the quality standards are a bit higher.
But back to prices, you could get a half liter bottle of soda from street shops for around one Euro, dinner at a nice restaurant was 10-15 Euros depending on what you went for and 1-2 euros for a beer or coffee.
These are very good prices if you consider the fact that these are touristy places and these are generally more expensive.
Sure, you could go to a very fancy restaurant and spend upwards of $50 for a single course… but generally prices were affordable and the food decent.
So in this area, I would say that things are pretty much the same in both countries. Maybe Romania has a lot more to offer in terms of budget food than Bulgaria, as there are plenty of self service restaurants near the Romanian beaches and not so many in Bulgaria.
There was a standard rate for taxis (of around 5 Euros) from the bus station to the hotels, which was heavily overpriced – it was an easy 10 minute walk to our hotel and even less to other ones.
Probably the reason why most people only took a taxi when they arrived and not when they left, haha.
But price-wise, things are very similar here and you can expect to pay similar amounts in either country.
The only thing that differs a lot is the price of hotels. For some reason, hotels in Romania are extremely expensive compared to those in Bulgaria.
For example, in Romania, you can pay around 200 Euros for one night in a 4-star hotel (with breakfast included).
In Albena, this year it would be around 1,200 Euros for a superior room in a 4-star hotel, with an all-inclusive offer – for 7 nights! Huge difference.
As I said, the thing that I enjoyed the most though was the silence. In Romania, there are pubs and bars on the beach and there's loud music playing all day.
You can't hear the sea, you can't think about anything but the loud music and the sellers yelling all day long (they all have hoarse voices because of that).
The main reason why I visit the sea is to actually hear the waves, relax and recharge my batteries. This is a lot easier done in Bulgaria, by far.
Best Summer Destination: Romania or Bulgaria?
Looking at everything as a whole, the two countries are extremely similar. It's the same sea, the same water, the same climate, the same vegetation around and most of the hotels (especially the older ones) have that same – slightly outdated – look both inside and outside.
Even more, half joking, I can say that you'll find just as many Romanians in either country.
However, Bulgaria managed to adapt better, up their offering and increase the quality of everything they offer, leaving Romania well behind, in my opinion.
From customer service to the clean beaches and clean resort, from the quality of the food and number of real-restaurants available (most in Romanian resorts are self service restaurants with very cheap, but very low quality food), to the hotels themselves… everything beats Romania.
Bulgaria is far from perfect. For example, they are way behind Turkey and way behind the Greece in terms of what they offer, but still well above Romania.
When I went to Bulgaria, I was very afraid. I heard a ton of scary stories – especially on how badly they treat Romanians, but instead I received high quality service and smiles from most of the staff.
Everybody asked us where we were from and as soon as they heard we're from Romania, they threw a "Buna ziua!" (Good day) or "Ce mai faci?" (How are you?).
At the main restaurant, there was always somebody to greet us in Romanian and wish us good appetite. They did the same with all the other guests, all in their native language.
That would never happen in Romania. That never happened to us in Romania, even though the people there didn't even have to speak a different language. And I am sure very few people foreigners can say it has happened to them.
So even though it's the same sea, it's the same flora – it's basically the same thing – the small but important elements make the difference.
Contrary to our expectations, we felt much better in Bulgaria than we did in Romania. Even more – and sadder, in my opinion – we felt more welcome.
So the winner in this case is obvious. Bulgaria is, at the moment, the better choice. At least when it comes to spending your summer vacation.