Budapest and Bucharest are relatively close to each other, in Eastern Europe, and today we're pitting them together. I'll try to be as objective as possible and tell you which is the winner and why: Bucharest vs Budapest.
I am not sure if it happens the other way around as well, but many people mistake Bucharest for Budapest and there have been hilarious stories over the years caused by this confusion, like an entire bus of supporters missing a football match because they arrived to Budapest instead of Bucharest.
Several years ago, some refugees simply jumped off a moving train when they found out it was headed to Bucharest instead of Budapest.
Even Michael Jackson (yeah, I'm that old to remember!), when he had his first ever concert in Romania, greeted the people there by saying "Hello Budapest".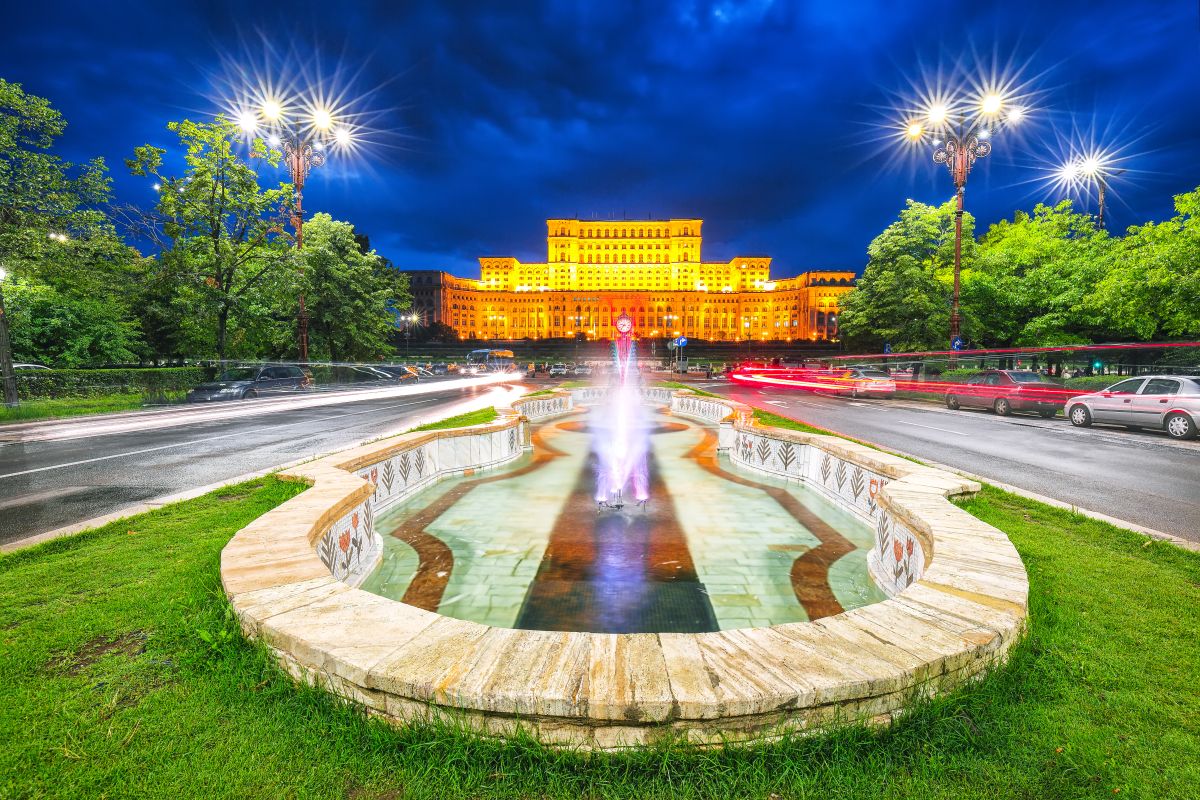 The truth is that, apart from the fact that Hungary and Romania are neighboring countries and the names sound a bit alike, the two cities are extremely different.
And after spending one month in Budapest (which turned into three over the years), I've decided it's time for a face-off in order to pick a winner. It's the battle of the neighbors in today's article: Budapest vs. Bucharest – which one is the best?
Before we start comparing the two cities, it's worth noting that I am only doing this on a personal level, based on my own impressions, experiences and feelings.
Bucharest and Budapest are two very different cities and I could go as far as saying that comparing the two is like comparing apples and pears.
However, since many people are doing this already (or simply mistake one city for another) I am sharing my opinions as well.
So let's not waste any time and instead let's check out the article about Bucharest vs Budapest and pick up a winner.
Bucharest vs Budapest: Things to see
Since both cities are the capitals of their countries, you can imagine that there's a ton to see in each.
However, without a single doubt and without having to think about it for too long, Budapest clearly wins this battle as the city is absolutely beautiful and has a LOT more to offer than Bucharest does.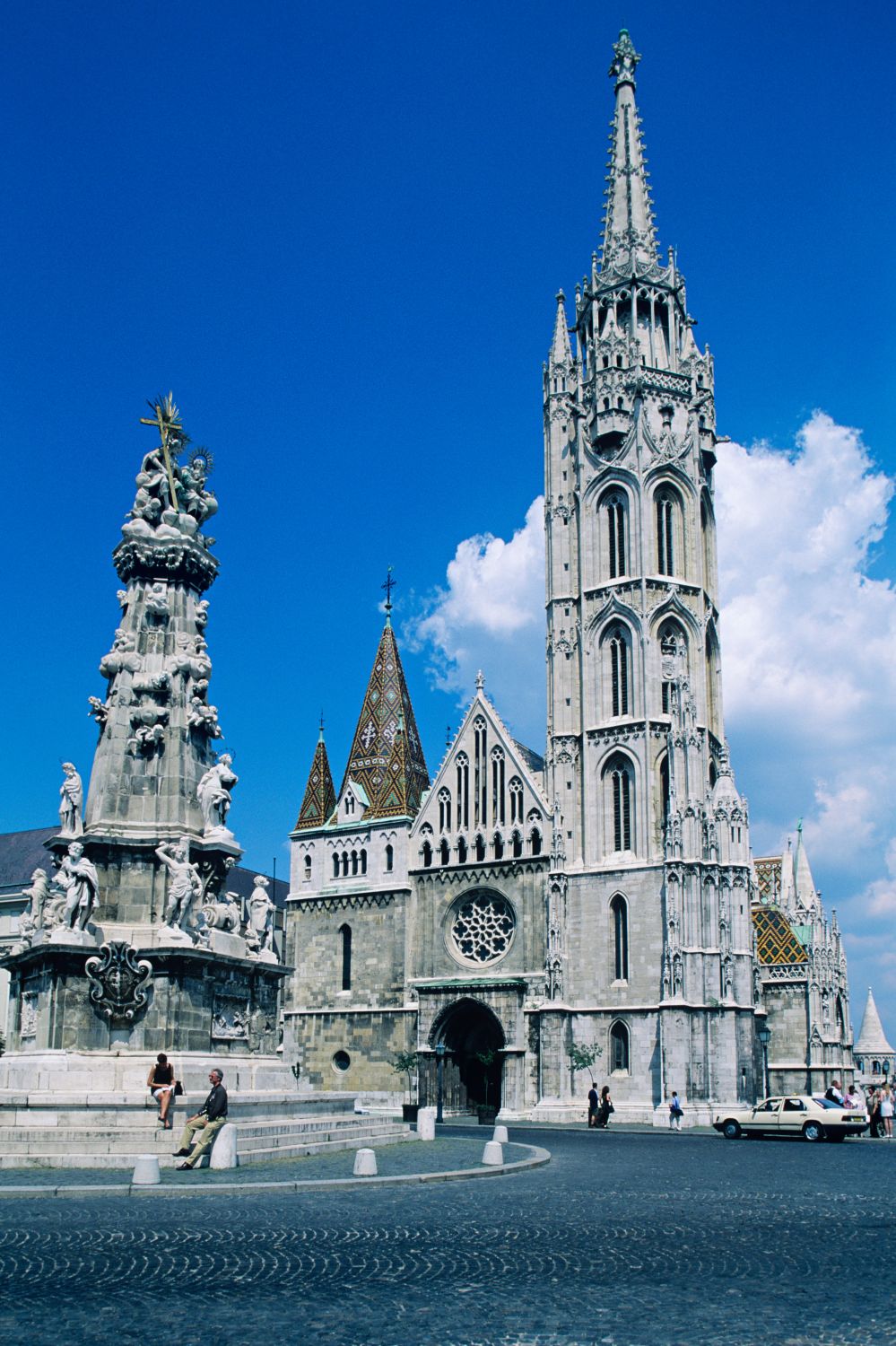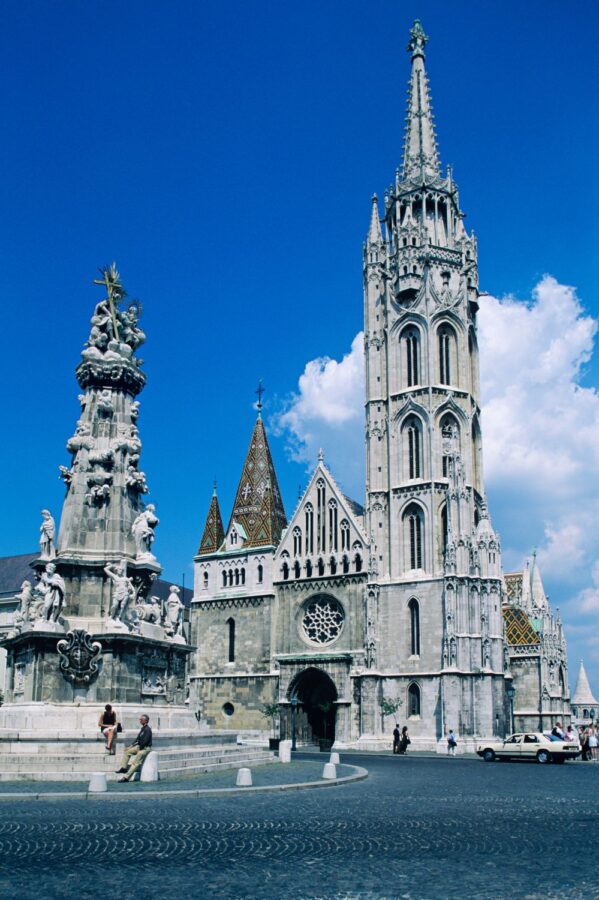 The building themselves (especially in the central area) look absolutely stunning, while the number of impressive attractions in Budapest is far greater than in Bucharest.
This makes sense because Budapest was the co-capital of one of the biggest Empires in the past (the Austro-Hungarian Empire), while Bucharest is younger and was part of a country that always fought for independence.
There are nice things too see in Bucharest, for sure, but there's a ton more in Hungary's capital and they are more impressive, in my opinion.
The architecture is beautiful there and you should prepare for some neck straining because you'll be walking down the streets looking up at the amazing buildings.
For us, it was an absolute joy to simply explore the streets and enjoy the architecture which is much more charming than the bunch of communist block buildings in Bucharest.
Even though Romania's capital has its own share of charming, old houses and buildings – mainly in the old town area, their number is limited compared to Budapest.
It's true, Bucharest started rehabilitating the older buildings, as well as the blocks of flats, and therefore they're adding some uniformity and remove the chaos a little bit, but you still can't compare them with the works of art in Budapest.
Without actually counting them, Budapest also wins when it comes to the number of attractions and other things to see apart from the regular buildings.
From a beautiful zoo to an amazing Margaret Island with huge pools and water fountains that "dance" on the rhythm of the music, to impressive castles, monasteries, churches and museums, beautiful parks and much, much more, the Hungarian capital simply has a lot more to offer.
Of course, as I said, this makes sense as they were part of a huge empire with a ton more funds that Romania ever had, but if you're trying to find the best place for expanding your horizons and visiting more, Budapest is the clear winner.
Budapest vs Bucharest: Things to do
Literally, there is always something happening in Budapest and there are so many hidden (or not so hidden) gems that will make you fall in love with the city, irremediably.
When it comes to entertainment options, though, Bucharest also has plenty to offer. It's difficult to compare the activities offered by each city and it's impossible to join them all in either city, so in this regards, you will surely have plenty to do in either one.
Budapest's central area with the ruin pubs offers way more entertainment options, restaurants and charming shops than Bucharest does in the Old Center even though, truth be told, they are both pretty much amazing.
In Bucharest, you can probably walk around the old center in 20-30 minutes and see everything it has to offer, while in Budapest it might take you a couple of days.
Also, the restaurants in Budapest in the central areas, as well as the pubs, are trying to lure you in with different themes and eye-catching designs that it will take you a lot more to check them all out.
Of course, you don't actually need 100 restaurants to enjoy good food and feel good, so even if Bucharest has a lot less to offer in terms of numbers and variety, there are still many options to choose from so you will definitely not end up starving – on the contrary!
As I said, there is always something happening in Budapest: on numerous occasions, we simply went out for a walk to end up at a concert, a free festival of some kind (the beer festival was a pleasant surprise, where they had huge meat smokers there for delicious food and absolutely amazing beer!), street dancing and much, much more.
There is indeed a lot happening in Bucharest as well and you certainly won't get bored, especially in terms of high quality, free entertainment. But I would still assume that Budapest has more (and of higher quality) to offer.
The fact that there is a lot more to do in Budapest than Bucharest also has to do with the way higher number of tourists and expats visiting or living there – but in the end, the "why" matters less than the fact that this is the reality: there's a lot more to do in Hungary's capital, for all ages.
Bucharest vs. Budapest: The people
I don't speak any Hungarian (well, I did learn some basic words like "Hello" or "Thank you"), so I might be wrong, but I doubt it: the people living there are way more polite and probably more educated that what you can usually see in Romania.
I also believe that it's the influx of tourists and their high demands that change the way people act and behave, but in the end it doesn't matter why they are like this, it's just nice to know that they are.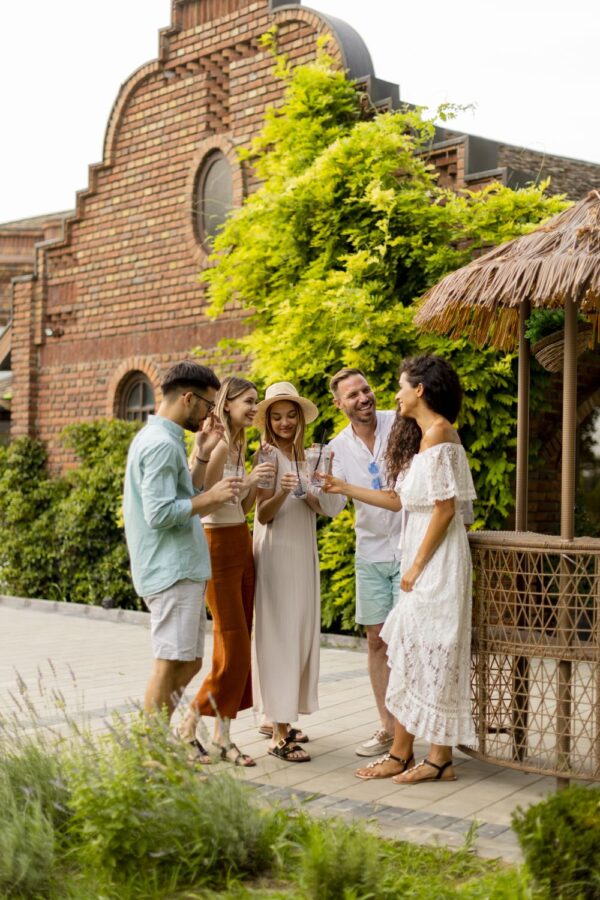 In Bucharest and throughout Romania, there's still a lot of work left to do in this area – social service and the general way people interact is far from perfect.
Everybody is extremely polite in Budapest and customer service is brilliant (even though they have their rotten apples as well).
The people are extremely organized, they seem calmer and they appear to enjoy life more, they don't seem to always be shouting and upset, they don't have the bad habit of staring at you like Romanians do and their system of values seems to be different.
When using public transportation with our 3-years old son, for example, even if I was the one carrying him (usually in a sling), there was always – ALWAYS – at least one person offering me their seat.
The record was set when three people – a large MAN and two OLD LADIES – got up and almost started to fight each other regarding which seat we should take. So they were offering a man (true, with his young son) a seat. That would probably never happen in Bucharest.
I have to admit that things have improved in this area in Bucharest a lot since writing this article and more people are offering their seats to those in need, but there's still a lot of work to be done here as well.
Also, Romania has a different mentality, probably thanks to the horrible values of the (fortunately declining in popularity) manele music and the communist era.
Even though I didn't understand Hungarian, I am pretty much sure that they don't address each other as many Romanians do: "boss" (and other similar, high-rank sounding stuff), "Godfather" and again many untranslatable stuff: words that should make the one you're addressing feel like a richer, more powerful person than they actually are.
Romanians are also less polite than Hungarians, they actually have a different posture and walking style (as if they're always carrying a rock weighting a ton on their shoulders) and seem less happy than their Hungarian neighbors.
This is, of course, a generalization: fortunately many of the younger men and women in Romania are different or are at least starting to change, but it seems that our neighbors started this process before we did and it shows.
So overall, based on my first impression and minor interactions with people living in Budapest, I'd say that they are more polite and seem overall happier.
This does not mean that Romanians are rude – especially to foreigners. You should have no problem interacting with them or being in their company and feeling welcome.
Bucharest vs Budapest: cost of living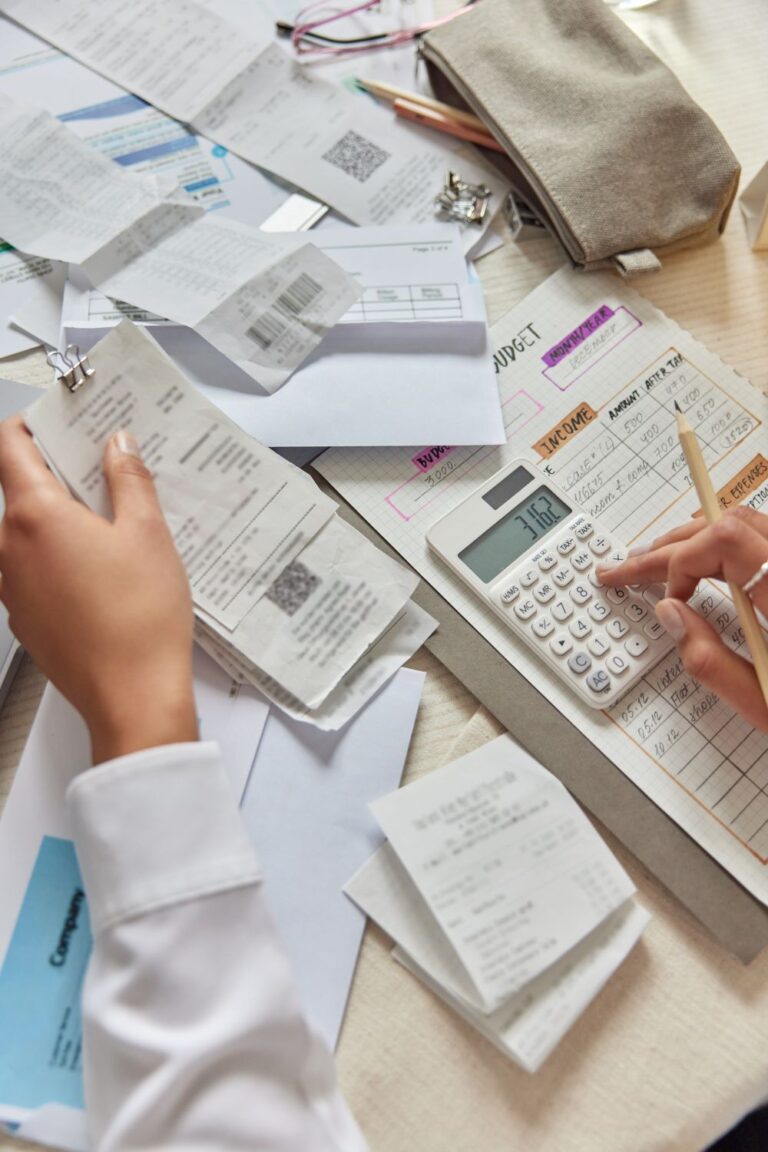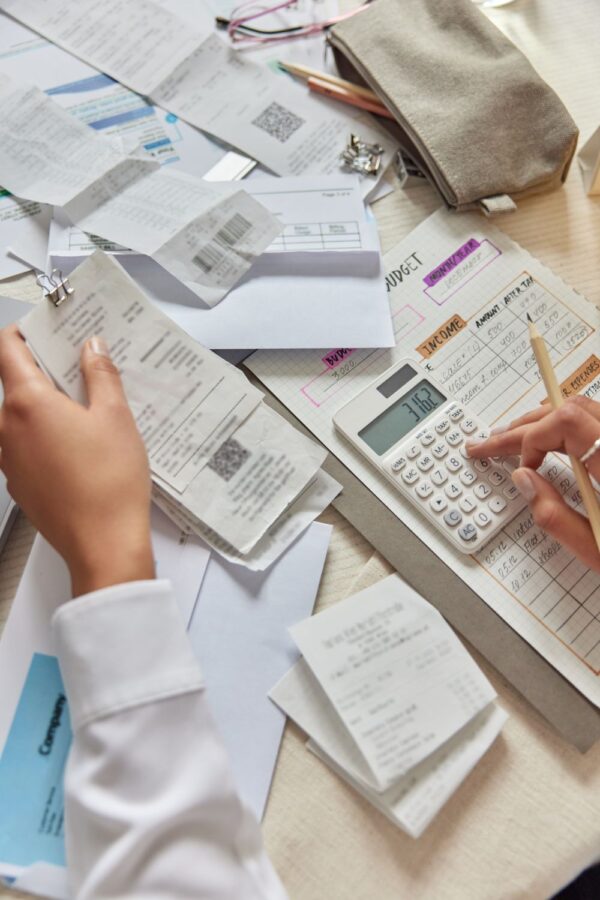 Although I didn't get the chance to find out the costs of all the monthly expenses in Budapest, most important being the utilities one has to pay, from what I've seen, the cost of living appears to be very similar to that of living in Bucharest.
Food prices, clothes, services and entertainment at least are all similarly priced – although a little higher in Budapest.
Same goes for public transport costs, although here also things seem to be a bit cheaper in Bucharest.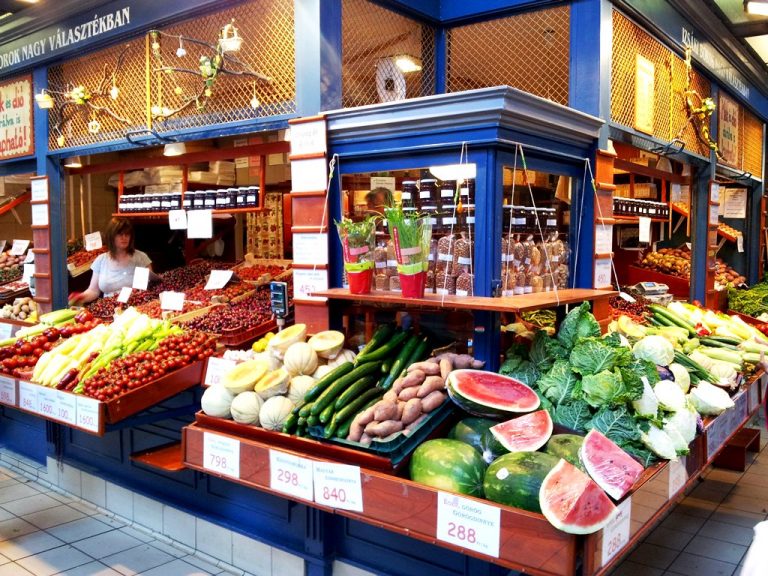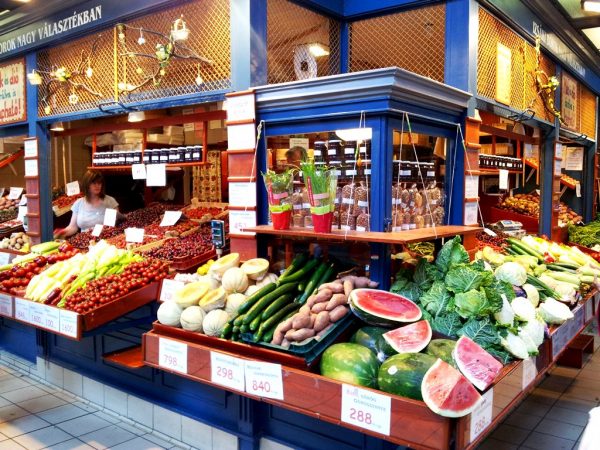 What I know for sure costs a lot more is medical care (at least at private clinics). I checked out the prices at Medicover (since there's also one in Bucharest) and prices seemed to be double in Budapest. And since they're both private clinics, at least in theory, they should offer about the same quality.
Overall, I believe that the cost of living would be higher in Budapest compared to Bucharest, but still nowhere near to the Germany/France/UK costs. However, Bucharest remains the cheaper option without doubt.
Wrapping Up: My personal opinion
I personally loved Budapest. I loved it the first time I visited it last year for just a few days and this year, after spending one month there, I fell in love with it even more.
As I said, I did return for an extra month and visited again on a few other occasions.
It is not a perfect city, of course, and the fact that I was the tourist there and didn't understand the language probably saved me from getting some of the more negative aspects, just like living there for a month as opposed to the few years that I lived in Bucharest did.
But overall, my personal opinion is that Budapest is better than Bucharest and the slightly higher cost of living is totally worth it, as long as you can afford it.
If I had to choose between these two cities a place to spend my entire life in, I would go with Hungary's capital without any doubts.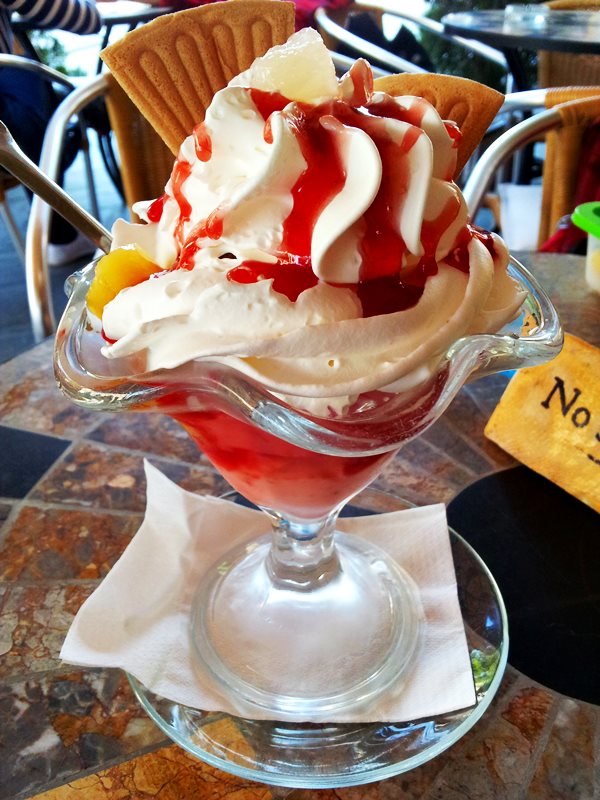 I am judging it, of course, as a place for raising a family: I personally had the feeling that it would be better for my son to grow up in Budapest than it would be in Bucharest. I had the feeling that I would feel better there than I would in Bucharest.
However, I am sure that just one month of living in a country doesn't really show you all the cons and it's possible that I only saw the things that were better.
However, on this matter, my wife agrees with me too and also considers Budapest better than Bucharest.
Our opinion didn't change after spending an additional month the next year and even though some of the novelty and excitement factor wasn't as high as before, we still absolutely loved the city and everything about it.
I have to add an important note, though, because there are many people who are considering retiring to Romania.
In that particular case – when you don't really care that much about night life, about a million restaurants with different themes and just 1,000 are enough, when all you need is just a slower paced living at decent standards and good costs and the education of a young kid or grandson, Bucharest might be just as good – probably even better if we consider the fact that it is cheaper.
You will surely find great people in Romania (or Bucharest), you will surely find highly educated individuals and people that you will have a lot in common with, people with high moral standards and a healthy set of values, as well as an active expat community.
But my personal opinion is that based on the things that I have mentioned above, the "fight" between Budapest and Bucharest is won by the former.