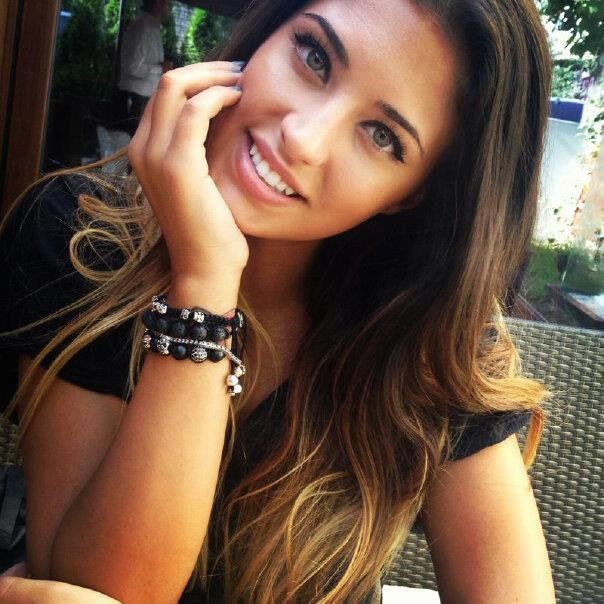 Talking about girls in Romania is very difficult, as there are many possible approaches and generalization might not work, as each girl has her own personality and purpose in life and ways to achieve it, but after receiving a comment from Eric, I decided to try and tackle this delicate matter and write this Romanian Girls "guide" and hopefully helping all those interested in the matter know if they can find true love in Romania or they're just going to get burned and taken advantage of.
First things first: 99% of the girls that I know are amazing persons who would always put love above financial gains and would not even accept the idea of receiving a monthly "allowance" from their boyfriends.
99% of the girls that I know are strong, independent individuals who are able to make their own money or just make it work with the help of their family.
So most likely, you will be just as I am and meet one of the millions of girls out there who want nothing than a genuine relationship based on mutual love and trust and you will easily find true, honest love in Romania.
But not all Romanian Girls are like this and there's a very small percentage (just like it happens in every country) that is looking to gain as much financially from you and not really into your charm and good looks.
Obviously, this article will focus more on this type of girls and highlight some of their traits so you can stay well away from them.
How to identify Romanian girls who want to take advantage of you
There are always some signs that are there with girls that are more interested in getting your money (and remember, since Romania is a relatively poor country, most foreigners can be considered rich by Romanian standards: our medium wage is about 370 EUR or $490!)
Have in mind that these "signs" are not always a proof that your Romanian girl is only interested in your money, but chances are that she is:
– Good looking girls that invest a lot in their beauty. I know a few girls who invest all the money they get on fancy clothes, visits to the nail & hair saloon often and all sorts of body enhancements in order to look as good as possible and get the attention of the people with money.
They dress to attract all the eyes and, very important, they play hard to get. They want to make you believe that it's your win if you manage to get into their good grace and get that date! Generally, if she seems to be out of your league and still interested in you, you might have to wonder what her real intentions are.
– She is surrounded by single ladies who seem to have the same dressing and living habits. A group of Victoria's Secret model lookalikes is most likely a group of girls not looking for true love. Otherwise, they'd certainly not be single. Or at least some of them.
– Clubbing is their life. Meeting girls in the club is not really the best way to find the love of your life. If you're not looking for commitment, the clubs are what you have to visit, but otherwise, be very cautious with girls that like to spend all their nights in the clubs.
– She never has the intention to pay for anything and orders the expensive(ish) products. This is another sign that she might not be interested by anything else but money.
It is customary in Romania for the man to pay for the drinks (and/or food if applicable), but it's also common sense that the girl should at least offer to pay for her share, even if she knows or expects you to pay for it. So if she doesn't even bother to look at the bill, be careful!
– She has products that she cannot afford. The comment that inspired me to write this article talked about a girl that just finished college, had no job and no plans to get one soon, yet she had an 80,000 EUR apartment fully paid (this is a humongous sum here in Romania) and driving a 2011 BMW, and it was all paid out too.
Unless her parents were incredibly rich and supported her, that money came from taking advantage of other men's weaknesses. So always be on the lookout on things she can't afford.
It doesn't have to be apartments and fancy cars, it can be just expensive jewelry and designer clothes. When you're earning 300 EUR per month, it's very difficult to but nothing but genuine Armani bags.
– She asks for money. This should be on the top of the list. If she asks for money or subtly hints that you should give her some money, she might not be the soul mate you are looking for.
– She's not always there for you. Although times are changing in Romania too, usually Romanian girls are very dedicated to their partners and extremely loyal.
There are no reasons for her to spend nights out on her own, be unavailable for hours (without a real reason) or refuse to introduce you to her friends.
– Eating out. Again, times are changing, but most of the people living in Romania are not used to eating out a lot. Fancy restaurants are generally out of the questions.
If she insists to eat out a lot – or do any activities that aren't so common here in Romania (visiting other countries during the weekends, taking short vacations, ordering expensive items), she might not be your true love.
– She acts like a Prima Donna trophy. The more beautiful she is, the easier to act like this. This generally means that she will do her best to let you know that it's your win if you're dating her.
She will play hard to get, she will be very moody, she will openly let you know that she's high maintenance, she will expect gifts from you (yet she won't buy you anything) and generally, she will make sure to let you know how lucky you are to fave found her.
These would be things to be aware of when looking for your Romanian true love. Not all the signs must be present for her to be interested only in your money, and it might still mean that she really loves you even if all the signs are present.
Try to use your common sense a lot and remember: most of the girls here in Romania are simple, loving and great persons, so the chances of finding a scammer are really slim as long as you keep your eyes open. Good luck!