One of the questions that I get asked the most by the readers of Romania Experience is "will $1,000 per month be enough for me to live well?" And today I decided to answer this question publicly and hopefully decrease the number of e-mails asking it personally. So… can you live on $1,000 per month in Romania?
Before we get into the specifics, here are a few things to have in mind, things that will actually help you understand that it can be done:
– now in 2014, the minimum wage in Romania is 850 RON / $255 / 192 EUR
– now in 2014, the median wage in Romania is 1760 RON / $530 / 400 EUR
This means that there are families living off a minimum wage income ($510 per month), while we can consider a family with an income of $1060 middle class. These numbers alone should prove that yes, $1,000 for a person should be enough for somebody living in Romania.
However, it is important to know that as a foreigner retiring to Romania, relocating here or coming here for studies, you won't have the benefits that most of these families do.
In other words, most of these families don't have to pay rent. Probably all low income residents are living in very small studios or apartments in a terrible state, maybe lacking common things for the modern person, like washing machine, microwave oven and so on.
Also, most families have relatives living in nearby villages which help them with food, so their yearly food costs will be lower than those of a person who has to buy everything from the market. Finally, they might also run small errands here and there for some extra money.
Still, despite the "bonuses" that these families have, a $1,000 budget per month should be enough for a person renting in Romania, as long as you can accept the fact that you won't live like a king and dine out in fancy restaurants every day. Below is an estimated monthly budget for a foreigner living in Romania on a $1,000 budget:
– Rent as low as $225 (170 EUR) for a studio. Add $100 more if you want it in a central location.
– Food: $300 (225 EUR). This number could go waaay down, though, depending on your spending habits. For example, my family (my wife, 1 year old kid and myself) are spending about $400 per month in this category and we're not cutting back on everything.
– Utilities & Maintenance (usually, not included in the rent): $100 (again, I am using something that I consider a maximum)
– Cable, TV & Mobile phone: $45
– Transportation: $50 (includes monthly public transportation pass and occasional cab rides)
– Private Health Insurance: $30 (it's pretty basic and includes unlimited visits to your personal physician, complete blood tests once per year and discounts on other blood tests and consultations. But if you need to get hospitalized, you're on your own!) There might be better deals available here, it's not my strong area, though!
All in all, the monthly costs listed above would add up to $750. This would leave you about $250 to play with: eating out, entertainment, buying clothes and other products or maybe spending more for a better apartment. A pretty nice sum nevertheless and it offers you a lot of options. Check out my Cost of Living in Romania article with data for 2014.
So… to answer (again) the question in the title: can you live on $1,000 per month in Romania? You sure can!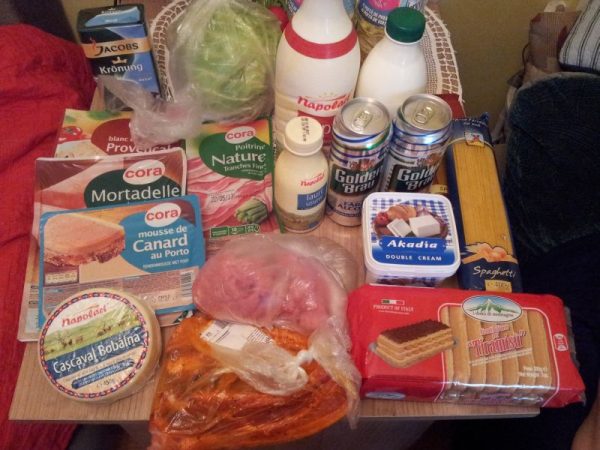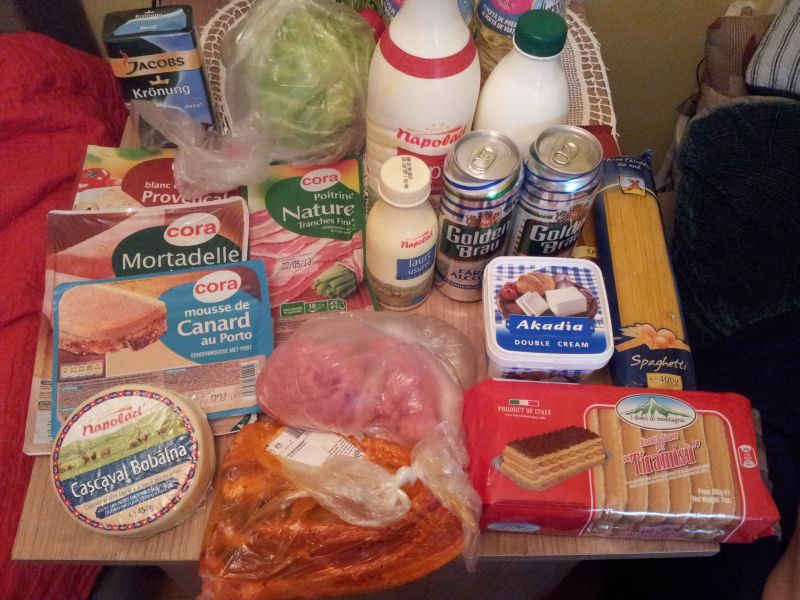 I have recently read on a Romanian blog about a family of 4 adults and 2 toddlers making ends meet on a budget of about $600 per month. They are struggling a bit, but they make it work, purchasing in bulk and only discounted items. However, that's an insanely low budget!
My family, for example, has been spending since the start of the year, on average, $990 per month (I did not include here the costs for our newly purchased apartment and all the costs that followed this purchase).
However, this is a budget that allows us to live a more than decent life, eating out every now and then, enjoying high quality food that we cook at home and being happy with what we have. Last year, when we didn't really care how much we spent monthly, we were close to $1,400 per month. So $1,000 for one person? More than enough!