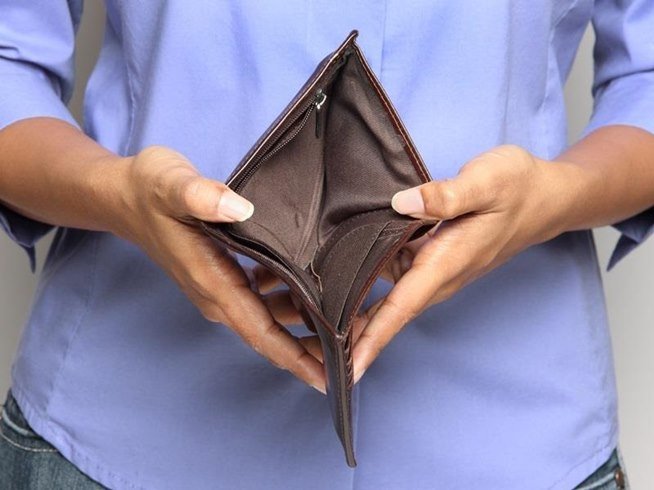 I have talked, since this blog was started, on numerous occasions about the cheap cost of living here. It all depends on personal spending habits, how large your family is, but we have agreed in the past that one can easily live on $1,000 (or even better 1,000 Euros) per month.
We spent, last year, as a family, an average of 1146 Euros per month, so it's definitely not very cheap if you're not trying (and we DO try, ha!) And estimating how much a person would have to spend is really difficult. It's sometimes difficult to even estimate your own costs!
Still, I receive a lot of messages from people asking me what would the minimum budget be for living in Romania, and I decided to share the story of some people I know who are living as a family of four (the children are 3 and 5) on roughly $500 per month (2,000 Romanian Lei).
And there are other families who manage to make it work with such a low income, as well – but I don't personally know them
As you can imagine, they don't live the glamorous life of superstars and things are really tight budget-wise. Although they didn't have real numbers to share with me, they did say that the biggest expense was, naturally, food. They estimate spending between $148 – $198 per month for food (we spend almost double that amount and it's just three of us!).
In order to keep costs low and have a somewhat varied diet, they always keep an eye open for discounts in the large supermarkets, they buy in bulk to get the lower price per kilo and they always go for the cheapest products – store brands (which are in most cases not that bad quality-wise).
Bones for soups, chicken for meat, vegetables and fruits bought from the peasant markets, canning their own food – these all help keep the costs low and the food as varied as possible, even though the bulk of their food is made of potatoes, rice, pasta and mamaliga (a Romanian polenta made from boiling corn flour in water).
So they do manage to keep things relatively varied thorough these methods, although they only cook only from base ingredients and stay away from sweets and candy and everything else.
They live in a one bedroom house which does get crowded at times, but also helps them keep costs really low. All the housing related bills, including electricity and garbage collection are between $30 – $40, a bit higher during the winter.
They have the advantage of owning the house, so they are not paying rent or mortgage, but are (for a reason I don't really understand) growing any vegetables in the small yard they have, nor do they have any livestock. I believe that would make it a lot easier cost-wise.
They buy most of their clothes from thrift stores and try to care for them as much as possible (patching them instead of getting a new one when holes appear), they don't have expensive smartphones to keep the bills up and they try to recondition and repair stuff that gets broken instead of buying new.
They don't have a car, but fortunately the city is small enough to allow walking anywhere: usually, you won't spend more than 25 minutes getting from one end of the city to the other, but most things are a lot closer.
So they walk a lot (the husband has a bicycle though) and they manage to stay in shape this way. It gets tougher when the weather is not nice, but they're getting used to this.
They don't afford to go out and they did not have a proper holiday since their first son was born (which means at least 5 years!) but they do take some weekends off to go to the country side or sometimes to a picnic. Still, they can afford to treat their kids with ice cream during the summer and even go "crazy" on a monthly basis and order pizza.
They live a simple life and somehow manage to make it work even though they have a tiny budget. They keep their chins up and don't allow themselves to be discouraged by the current situation.
Their biggest problem, though, is that they don't have any real money put aside and any emergency (like oven or fridge breaking down) would really hurt them. But somehow they managed to make it work for the past few years and they are confident they can keep going. And they always seem happy when you meet them.
Why are they living on such a low income? Salaries are really low in Romania, despite increased wages in recent times. The husband is the only one who's working, while the mother stays at home taking care of the children.
She's trying to find a part time job now that they're both going to kidergarten, but things are not easy. She does help some families with cleaning and other house-related stuff and earns a bit of income from that, but it's inconsistent and low.
So it is indeed possible to live on $500 per month in Romania, even as a family. They do have the advantage of not paying rent, but eventually, if you really have just this amount per month, you might make it work. But it would be really difficult – as it is for the family in question and it would mostly be surviving, not enjoying life.
Remember that as a foreigner moving here, you will have additional costs (unless you are employed or a student, you would have to pay your own health insurance, you would have to pay rent) so really making it work on $500 would be even more difficult than it is for the this family I know.
However, if that would be the same amount you'd have to live on in a Western country or the US, for example, you'd surely get a lot more for the money here! But don't expect it to be easy!
Most people writing about the cost of living in countries that are considered really cheap ones to live in usually forget some of the expenses and the fact that foreigners need time to adjust to the new living conditions.
I don't want to make it sound like you could live like a king here in Romania on $500 a month and I would never recommend anyone to move here with such a small budget. Even $1,000 would be a bit difficult for most people, so things are not as cheap as some might make them sound.
But if you are on an extremely limited budget already and living in a more expensive country, then you might live better here than there. Just try to do the maths, see how things look on paper, double check them and then give it a try, even though it won't be easy!