For most people, being able to live on $1,000 per month (or less) without heavily giving up on luxury and entertainment sounds like an impossible dream. Maybe you've heard that it might be possible in some South American countries, or somewhere in South Eastern Asia… but you still don't quite believe it.
But what if if I were to tell you that even the presumably way too expensive Europe is a place where you can easily live on less than $1,000 per month?
Well, that's what I am actually saying and I have a list of countries that allow you to live decently for $1,000 per month in Europe, and your life might just change after reading this article!
It's worth having in mind that these countries are good options to retire to or to move to if you already have your own source of income (like a pension, social benefits or other sorts of income from your current country). Don't expect to come here and earn a fortune – relying on local employment might not actually help you make those $1,000 per month in the first place!
The cost of living here is cheap because of that: the locals don't earn much more. So it makes sense that in a country where the average income is $500, you could live an average life if you had $500 to spend. It makes sense, right?
But if you have at least $1,000 available monthly, you're all set for an… European dream! Let's just check the countries where you can make this happen – and you will see that there are some surprises on the list: very popular countries that you might've considered expensive otherwise.
Best countries in Europe to live on $1,000 per month
Greece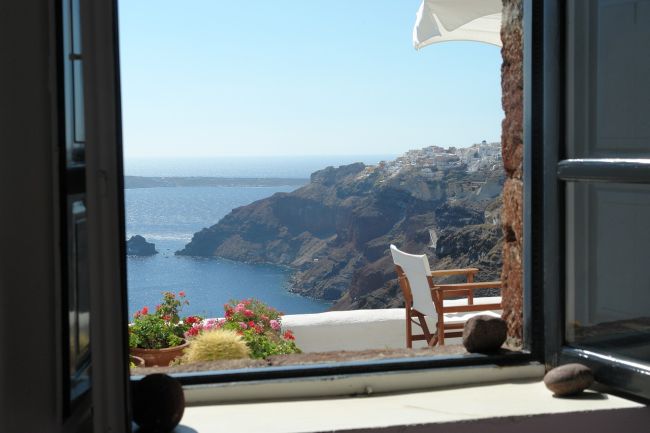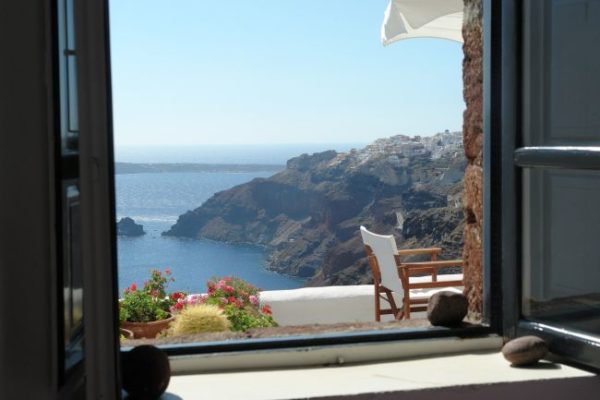 A country that has seen its fair share of turmoil recently and where the long-gone recession still is felt – as well as the effect of fiscal measures to pay up debt and keep the country afloat. But apart from this, Greece is a paradise and one of the warmest places in Europe all year long.
Although you won't be able to live in a holiday resort for $1,000 per month, you can live somewhere nearby in a small, charming village by the sea – or in continental Greece if you want to. I have a friend who's enjoying a decent life in Thessaloniki (one of the larger cities in Greece) for around $550 per month. He's very frugal, but I think that paints a pretty clear picture of the prices there…
With one bedroom flats coming for as low as $150 per month and eating at local restaurants for as low as $7 per meal, you have a lot of room to play with your finances and get a lot for your thousand dollars. More remote cottages on the islands with huge yards and impressive views rent for as low as $200 per month. Dream come true under the right circumstances!
Tip: although it sounds better living on the Greek islands, many of them "shut down" during the cold season because of the lack of tourism, so don't exclude continental Greece. It's also cheaper than the US or most of Western Europe!
Portugal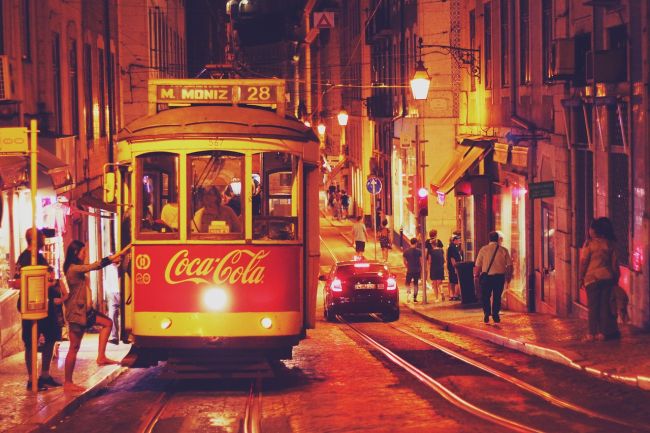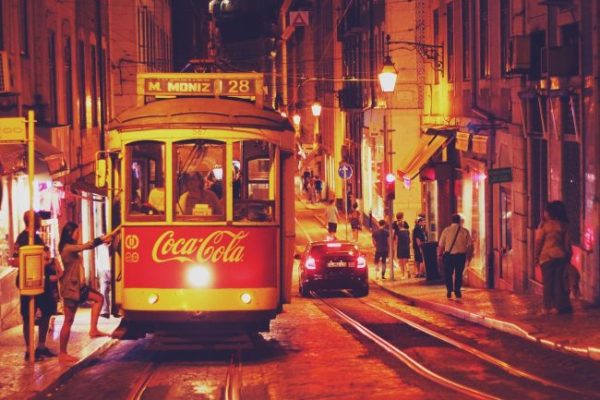 It will be a bit of a stretch, but with careful planning you can make it even in sunny and beautiful Portugal with $1,000 per month, as long as you have nothing against living in smaller towns or villages and staying away from the more touristic areas.
I have one friend who manages to live pretty well for a bit over $1,500 in Lisbon, so it's clearly doable in smaller cities. Rent will be the biggest cost here together with food: expect to pay around $300 for a one bedroom outside the city center and have about $300 more ready for food.
You won't be eating out a lot (a regular meal at local restaurants will set you back around $10) but you will be able to enjoy life in sunny and relaxed Portugal for $1,000 per month with some careful spending. Probably achieving it will be the most difficult here compared to the other recommended countries, but you can give it a try!
Romania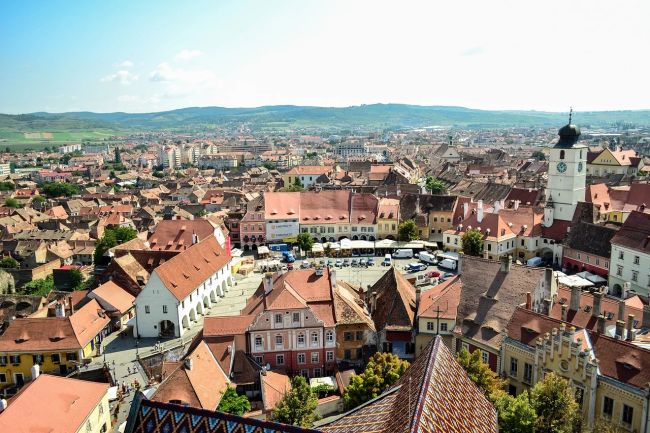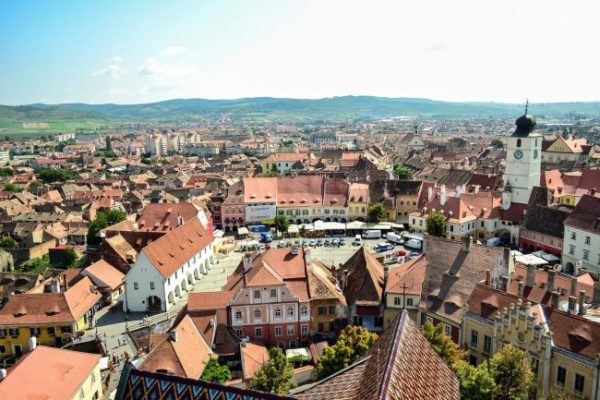 Basically, every Eastern European country is a country where you can easily live for less than $1,000 per month. Eastern Europe might not sound too welcoming for many, but the truth is that many expats are having an awesome time in the region as the locals are friendly and the cost of living is extremely low.
Romania is clearly my pick for you since I happen to live here. If you're not insisting in living in the capital – Bucharest – you can find a studio for as low as $100 per month.
Food is pretty cheap too, and a budget of $300 would probably be more than enough for one person who doesn't eat out too often.
Utilities, internet, cable and phone should set you back a maximum of $200, and you will have a lot left for entertainment. And I promise you that Romanians know how to have fun: you have tons of articles about Romania on this blog, so start digging in and prepare your move here!
Serbia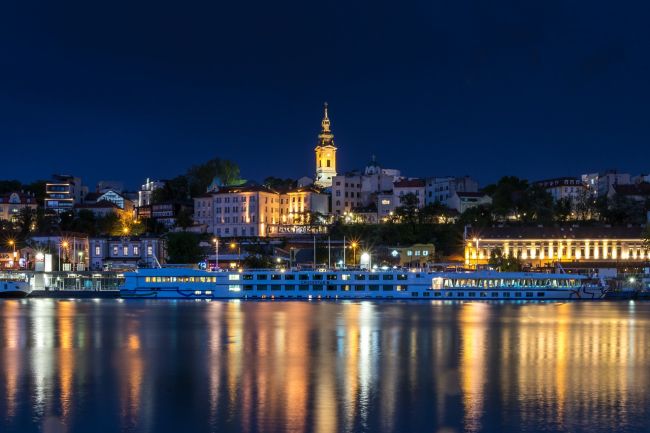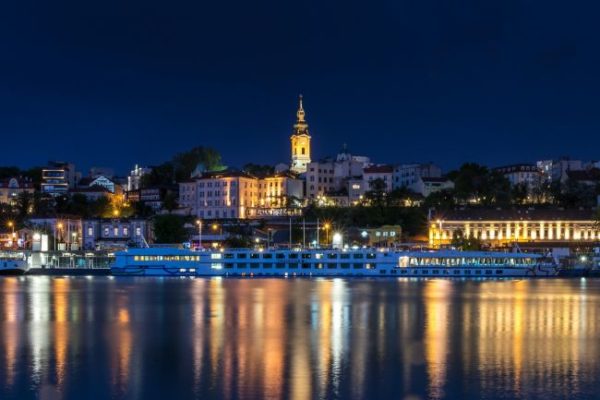 It might be a bit more difficult to get to Serbia since they are not part of the EU yet, but their prices are even lower than what you see in Romania. The food is great, the locals are extremely friendly and they have some more than amazing cities for you to live in.
The Serbians themselves are great hosts and extremely happy people and just like in Romania, most of them know how to speak and understand English. The biggest problem (in my case) is that they use the Cyrillic alphabet which tells me nothing… but in the end you can find ways to make it work.
Plus, during my few trips to Serbia, when I got into a restaurant that didn't have a menu available with Latin letters, I never had any bad luck telling the waiter to bring me whatever he recommends. That's a fact, all food in Serbia is that great (and still incredibly cheap!)
Bulgaria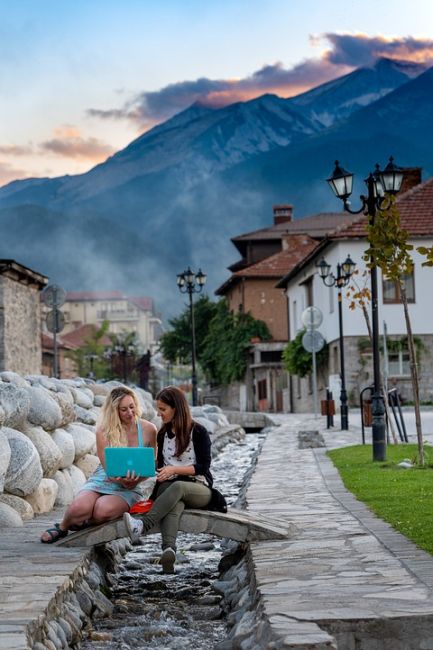 I personally considered moving to Bulgaria during the summer: you can find apartments for rent in their touristic destination for cheap (as low as $300 per month for 1 room apartments), and $700 would be more than enough to have a great time: spend most of the days soaking the sun, eating cheap local food and enjoying their extremely cheap beer.
Of course, if you want to go for a year-long stay, you can avoid the touristic destinations, but I really see no point in doing that! Why say no to beach living and maybe sea views (ok, maybe no sea views for our budget… but still).
Having spent multiple holidays in Romania's neighboring country I can say that apart from the language and that difficult Cyrillic alphabet, there's not much of a difference between the two. Still, one might resonate with you better than the other, so give it a try!
Latvia & Lithuania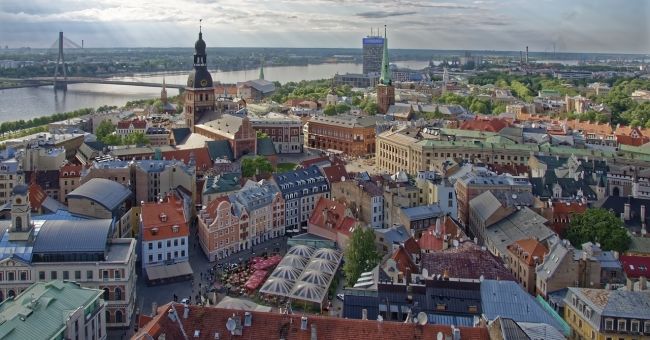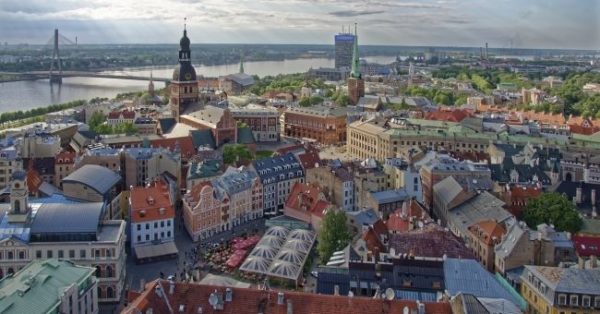 Both countries are really similar and if you prefer a cooler climate, this is the European destination for a cheap lifestyle.
Since the local median wage is of around $700 per month, if you are ready to live like the locals, you can obviously make it on less than $1,000 per month.
I know that these are actually two different countries, but I decided to write about them in a single category because they are extremely similar. The countries have also grown a lot recently and the quality of life has improved tremendously, while the prices are still resonable.
The only problem I have is that it's sooo cold there… but if you prefer that to the sun, you can't go wrong with either of these countries!
Hungary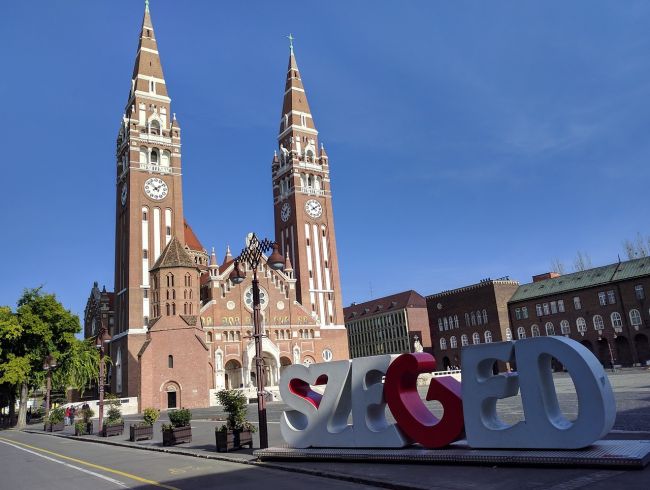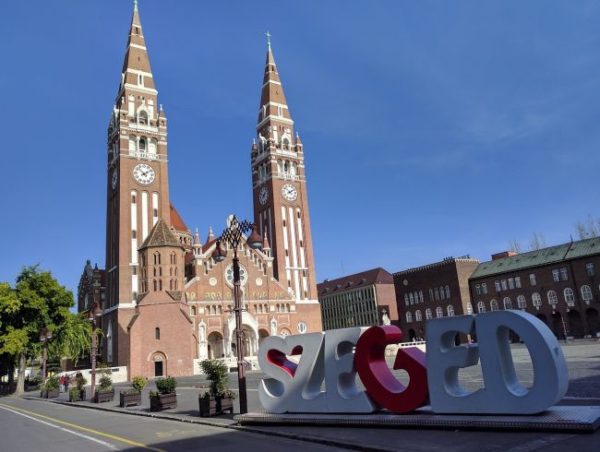 The downside here is that they have no sea for your holidays. The good thing is that, just like most of the European countries, Hungary too comes packed with a ton of things to see as it was one of the greatest powers in Europe during the medieval times.
Monuments, castles, the delicious goulash and a great health system are all part of Hungary where you can easily live off less than $1,000 per month is you stay away from the capital city, Budapest, which is becoming more and more expensive as it draws more tourists each year.
However, Budapest is my favorite city in the world (so far, at least) and after spending three months there over the years I learned that smaller cities are just as beautiful, with costs reduced to half compared to the country's capital. So yes, there's more than Budapest in Hungary – treasures awaiting to be discovered.
Moldova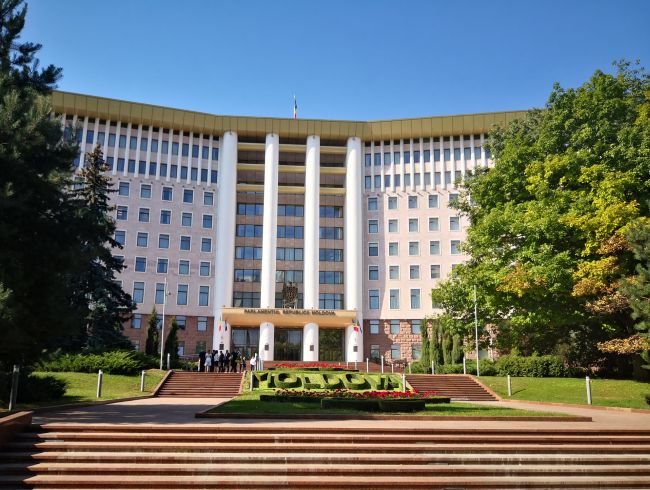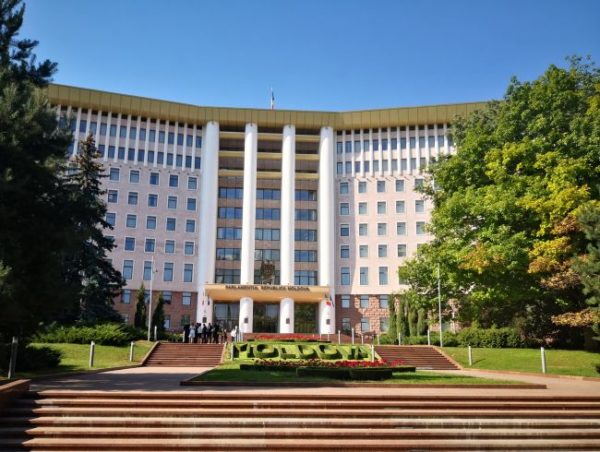 The small country that almost nobody has heard of is situated to the North-West of Romania and is made almost entirely of Romanians. More importantly, it is one of the cheapest countries in Europe – maybe THE cheapest, so having $1,000 to spend per month there would be more than enough.
Even though not as modern as the other countries on the list, Moldova has its own charm and has a lot to offer for a fraction of the cost in Western Europe or almost anywhere else in the world.
Albania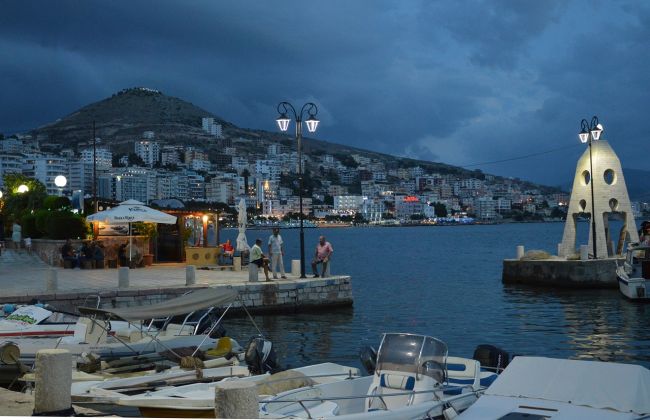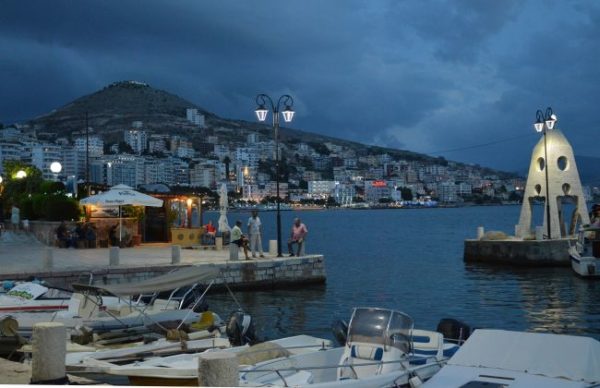 This is a country that still suffers from the stigma of local violence, massive corruption and stuff like that, but the truth is that modern Albania is very safe and also extremely cheap.
The country has developed tremendously over the years and even though it is not in the European Union (with access to their funds) it still managed to improve. As a result, the quality of life has increased a lot and being there will be similar to being in any country in Western Europe.
Your $1,000 can allow you to live in one of the newly developed cities by the sea which have seen major construction projects completed in recent years (like Sarande or Durres), but you could also experience the natural beauty of Shkoder, Berat or the country's capital, Tirana.
Georgia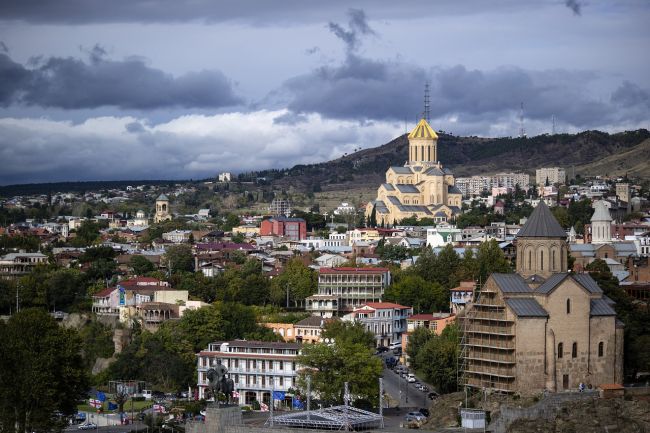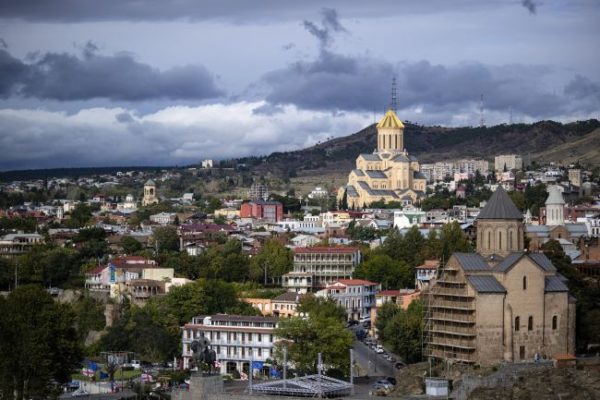 While some will say that Georgia is not really in Europe, I would say that since it fights against other football (soccer) teams to play in the UEFA Euro Championship every 4 years, we can consider it part of Europe.
No matter what, though, Georgia is definitely a hidden gem and probably one of the easiest countries on this list to live in as it offers a 1 year-long visa to foreigners. No headaches here!
And the quality of life has increased a ton, with major developments in the past few years. Really, this country has grown so much with buildings so impressive that you get to wonder where they got the money from. But it doesn't matter what the rich do as long as you can enjoy such an amazing place on less than $1,000 per month, right?
Conclusion
Generally, as I already said, all Eastern European countries are countries where you can easily make a decent living for around $1,000 per month. It's even easier if you are not alone: two people (a couple, for example), could easily live on $1,500 per month and enjoy a good life, taking the total amount to $750 per person.
So if there's two of you, the actual cost of living per person per month will be a lot lower and you'll actually get more bang for your buck.
That is because many of the expenses will go down: even if you upgrade from a one bedroom to a two bedroom, the rent won't double and you'll end up paying LESS per month per person. Same goes for most of the utilities and even the food. So who said that being in a relationship is expensive?
Would you consider retiring to a place where you can live for less than $1,000 per month but which is far away from home? Many people did it and have no regrets – just better lives!