The Neversea Festival is one of the most popular and best music festivals in Romania, taking place each year in Constanta, Romania, in the month of July. This year, Neversea will take place between 6 – 9 July.
And today, we're going to take a look at the full Neversea festival Lineup in 2023, as well as the full Neversea schedule, so you can easily plan your stay.
UPDATE: I am updating the article today, July 6th – the fist day of the festival – with the latest developments. A few new stages have popped up, with plenty of new artists announced as a surprise for the quests.
I will constantly update this article throughout these 3 days with the latest lienup, schedule and other changes expected. So make sure to check back often!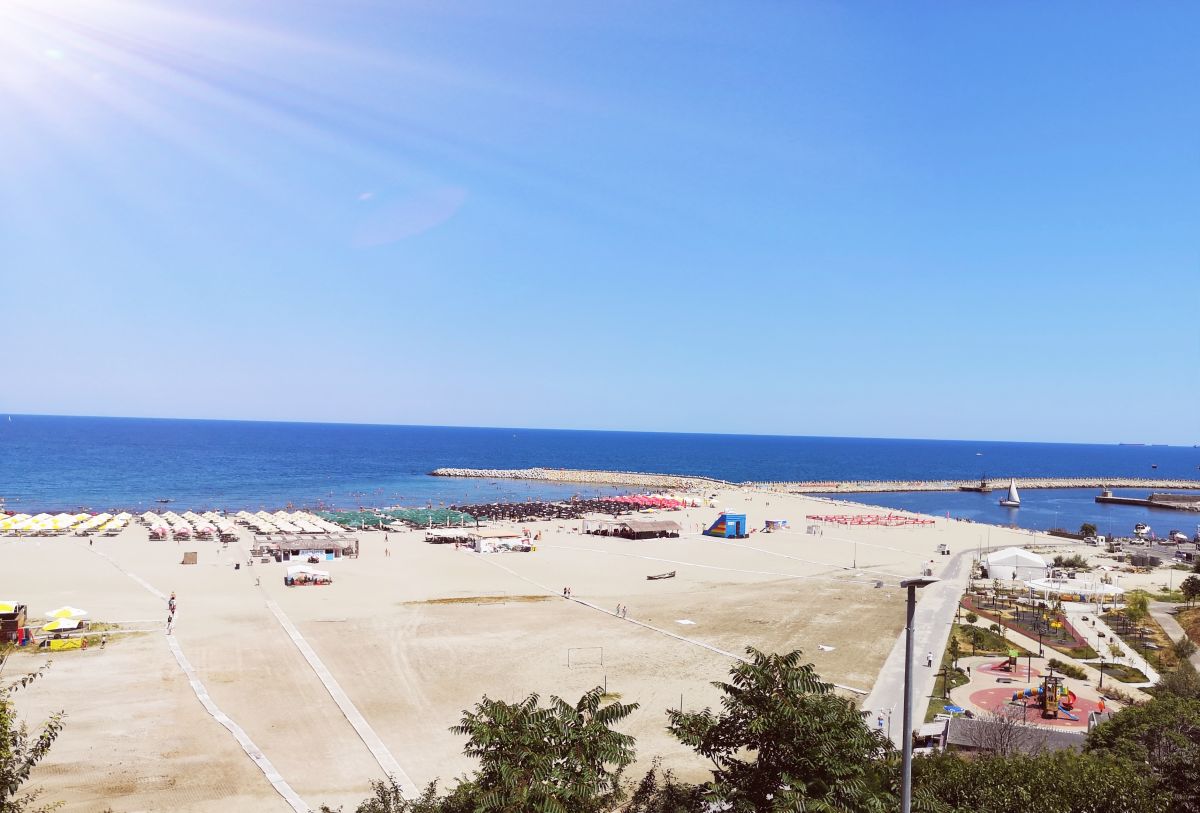 With an impressive lineup of local and international artists spanning various genres, the Neversea Festival will surely be an unforgettable experience – as it always was (and I am sure it will be).
So grab your sunglasses, a full bottle of sunscreen and get ready to dance looking at all the details you need to know about the upcoming festival.
Neversea 2023 Lineup
Let's check out the full list of artists expected to perform at Neversea in 2023. This year's lineup includes acts like Lil Uzi Vert, J Balvin, Alok, Steve Aoki, Don Diablo, Claptone, or Lost Frequencies.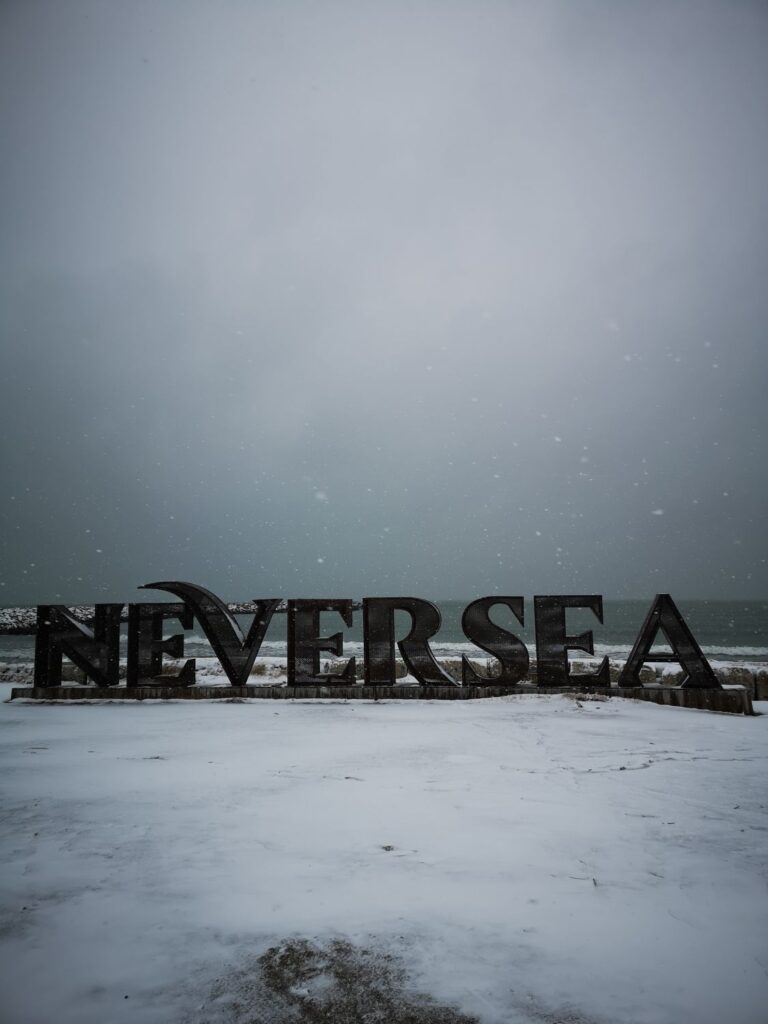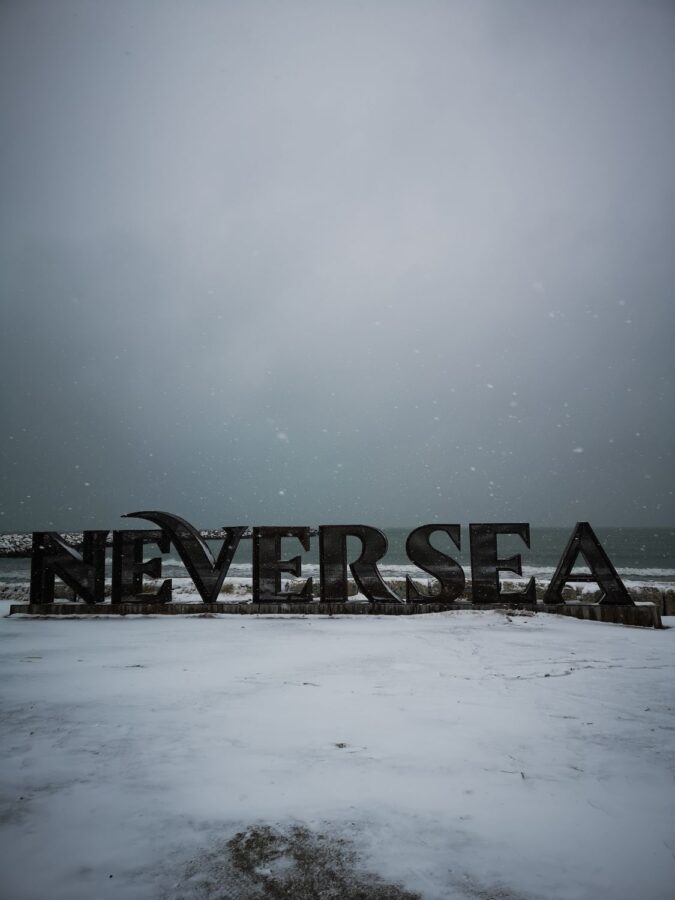 I will list them below based on the stage you will find them at. There is a total of six stages at the Neversea Festival, each with its own lineup of artists and a main genre / mood. Below are the main ones, which existed in each edition:
The Main Stage (where the biggest artists will usually perform),
The Ark (focused on drum & bass, trap & dubstep)
The Daydreaming stage (a more spiritual lineup, with slow house, electronic music and experimental artists)
Three new stages have been added for the 2023 Neversea festival:
Retro Fantesia (where important Romanian DJs will play older music)
Pachanga (another stage where various DJs will play latino-vibe music)
Balkaniada (where you can hear some artists playing Balkan music)
Neversea: Main Stage Lineup and Schedule
This year, the main stage will feature a nice mix of local, Romanian artists, as well as International acts.
I am also updating this list with the date and time they will perform, listing the artists based on the day & time of their performance:
Rares, Adi, Erika Isac (Romanian act) – July 6th, 7:10PM
Minelli (July 6th, 8:25PM)
Inna (July 6th, 9:15PM)
Grasu XXL (Romanian hip hop artist) – July 6th, 10:10PM
Lil Uzi Vert (July 6th, 11:25PM)
Alok (Jul 6th, 12:55 AM)
Timmy Trumpet (July 6th, 2:45AM)
Regard (July 6th, 4:30AM)
Arias (Jul 7th, 6:00 PM)
Stefania (Jul 7th, 8:05 PM)
Spike (Romanian hip hop artist) – Jul 7th, 9:00 PM
Lil Pump (Jul 7th, 10:15 PM)
Claptone (Jul 7th, 11:30 PM)
Morten (Jul 7th, 1:00 AM)
Steve Aoki (Jul 7th, 2:45 AM)
Tujamo (Jul 7th, 4:30 AM)
Adrian Saguna (Jul 8th, 6PM)
DJ Dark & Menthol (Jul 8th, 7:45PM)
Alexandra Stan (Jul 8th, 9:15PM)
CKAY (Jul 8th, 10:15PM)
Lost Frequencies (Jul 8th, 11:45PM)
Don Diablo (Jul 8th, 1:15AM)
Vini Vici (Jul 8th, 3:00AM)
Alex Super Beats (Jul 8th, 4:30AM)
Mario Fresh (Jul 9th, 6:45PM)
Nicole Cherry (Jul 9th, 7:30PM)
Smiley (Jul 9th, 8:30PM)
J Baldvin (Jul 9th, 10:15PM)
Paul Kalkbrenner (Jul 9th, 11:30PM)
Salvatore Ganacci (Jul 9th, 1:15AM)
Julian Jordan (Jul 9th, 2:45AM)
Pascal Junior (Jul 9th, 4:10AM)
Neversea: The Ark Lineup & Schedule
The lineup here consists mostly of Romanian acts, but I already see listed some of the biggest hip hip acts in the country at the moment (and one of my favorite Romanian bands), so there are really no reasons to complain.
Amuly
Azteca
Apashe
Berechet
Borgore
Deliric & Silent Strike
Dub FX & Mr Woodnot
Gheboasa
Ian
IDK
Killa Fonic
MGL
Macanache
Marko Glass & Bvcovia
Nane
OG Eastbull
Oscar
Parazitii (my favorite Romanian hip hop band)
Petre Stefan
Phunk B
Puya
Rava
Serotone
Specii
YNY Sebi
ZO
Neversea: The DayDreaming Stage Lineup & Schedule
Finally, for the dreamers and those looking for a different & more chill experience, here are the artists confirmed to perform at the Daydreaming stage during this year's Neversea festival:
Ales Andru
Alex Twin
Day Dreamers
Dizharmonia
Glauco Di Mambro
Hernan Cattaneo & Nick Warren
Jan Blomqvist
Lee Buridge
Maya Mar
Marwan
Matthew Dekay & Yokoo
Maga
Paax (Tulum)
Pablo Fierro
Rampue
Sebastien Leger
Themba
Tooker
Vizan
What follows are 3 new stages introduced to the festival this year. The line-up of artists is minimal, and they will perform on multiple days.
Neversea: Retro Fantesia Stage Line-up & Schedule
DJ Antenna
JIJI Lazar
Even Steven
Liviu Varciu & Deni
DJ Sava
Cucugram B2B Deny
MC Dylma & DJ Pappa M
Neversea: Pachanga Stage Line-up & Schedule
DJ Marius Ionita
DJ Guaguanco
DJ Paul B
DJ Mag
DJ Ducu
DJ Romy AKA The Preacher
Neversea: Balkaniada Stage Line-up & Schedule
DJ Amilly
DJ Phenom
Pixar Stelar
Funkorporation
Carmen Chindris si Taraful Rutenilor
Viorica & Ionita si Taraful Clejanilor
Clanker Jones
Karol Diac
Lora & Band
Bogdan Simion
Damian & Brothers
Andrew Maze
Don Quero
Mahala Rai Band
Elena Gheorghe & Machedonii
Raluka & Proiectul Balkanic
I believe that the current line-up is pretty much set in stone and I don't expect any late-minute additions to the list. It's a pretty impressive one, that's for sure!
I am also sure that this year's Neversea fest will be better and more popular than ever.
And fortunately, there is no manele music here, so it will be an overall amazing experience even though the latest addition of the Balkaniada stage brought manele music closer to this event, unfortunately.
Neversea 2023 Schedule by Day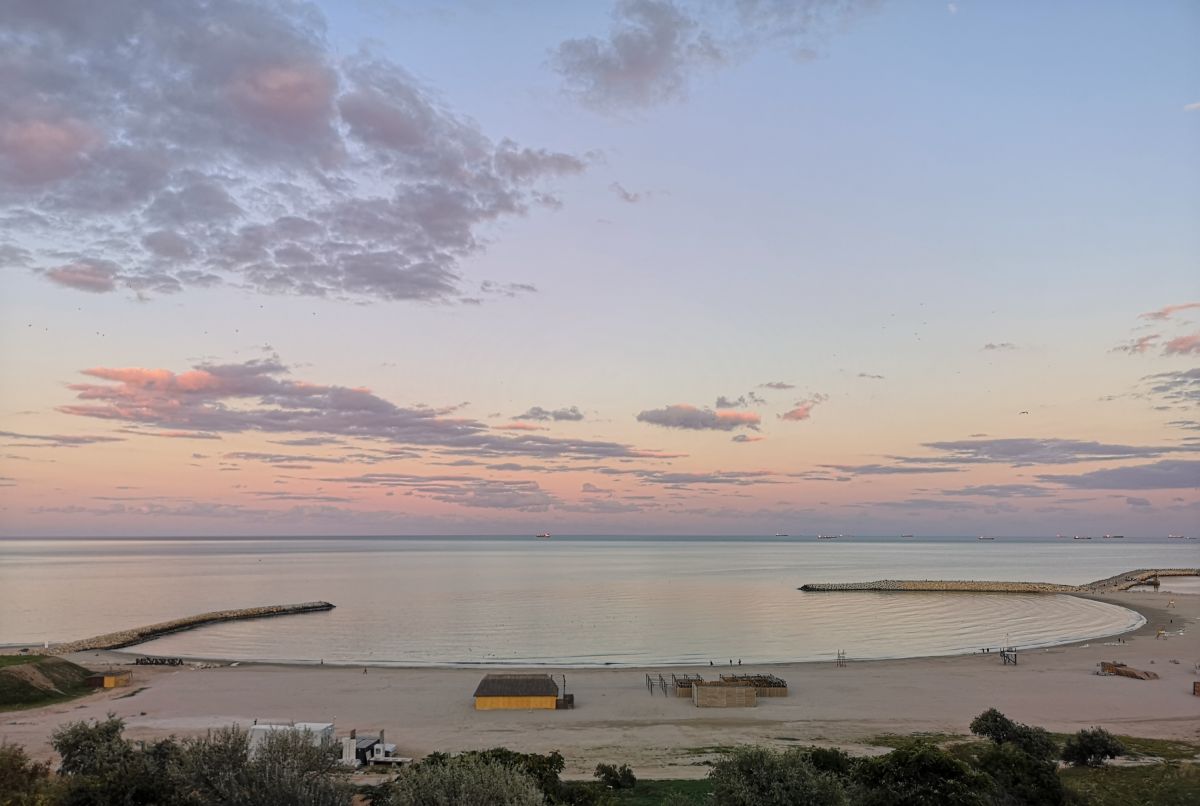 The Neversea fest in Constanta, Romania, will take place between 6 – 9 July. Usually, you can check in starting at 2 PM every day, but no later than 10 PM.
Music begins in the afternoon, but there will be all sort of activities spread over the entire duration of the festival.
Here is the schedule for Neversea 2023, in terms of the main artists that will perform and on what day. (Note: at the moment, it's just the schedule for the main artists that has been announced, but I will update the article as soon as the full schedule is available).
Thursday, July 6: Lil Uzi Vert, Alok, Timmy Trumpet (Main Stage)
Friday, July 7: Steve Aoki, Lil Pump, Claptone, Morten, Tujamo (Main Stage)
Saturday, July 8: Lost Frequencies, Don Diablo, CKay, Vini Vici (Main Stage)
Sunday, July 9: J Balvin, Paul Kalkbrenner, Salvatore Ganacci (Main Stage)
You can purchase tickets from the official website or various other vendors. They have recently introduces a one-day Neversea 2023 ticket which gives you full access to one day of your choosing.
Also, to make sure you're always up to date with the latest news (as well as promos and various other goodies), download the Neversea fest app from Google Play or from the App Store.
Conclusion
The Neversea Festival will surely be an unforgettable experience for those who decide to join.
The lineup of artists this year is already impressive, with big names already announced to perform between 6 – 9 July, when the festival takes place in Constanta.
If you want to prepare a bit in advance and boost up your knowledge about Romanian music, I wrote an article about folk & traditional Romanian music here. That's not something you will hear on any of the festival's stages, so it's good to prepare.
The latest news estimate 280,000 participants at the festival, making it by far one of the biggest, best and most important in Romania. Also, the line-up of artists in 2023 is simply spectacular!
If you have additional questions about Neversea – or any comments about it, don't hesitate to let us all know by commenting below.