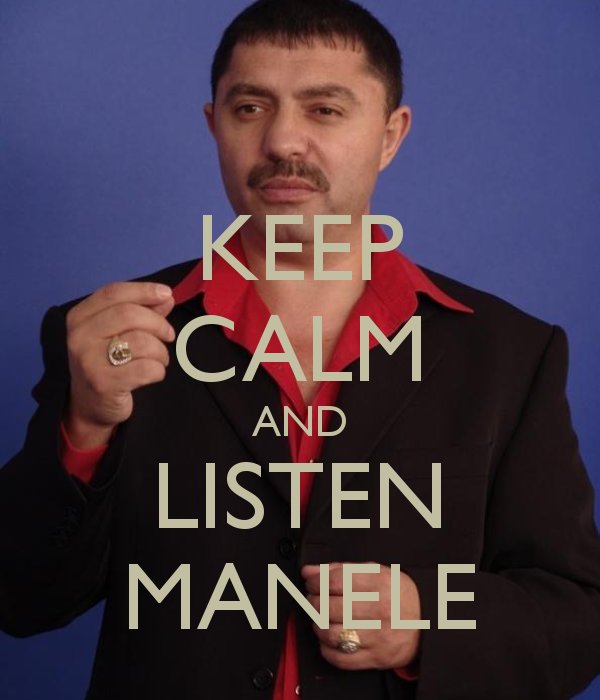 One type of music that you might hear a lot while in Romania (or not hear at all, depending where you go) is manele. This genre is an extremely controversial one here in Romania, one that was insanely popular in the late 90's and early 2000s, but one that is still very popular, although due to the public's pressure, it's no longer as mainstream as it used to be.
Have you ever heard about manele? Any Romanian would probably find it extremely difficult to believe that you haven't, but that might be the case. So let's find out first what's the deal with this manele music in Romania!
The genre has origins in traditional party music, mahala music (or "lautareasca" music – the old manele) that started in the late 18th century. Usually played by Roma people with a live band, the old manele had Turkish influence and were considered Oriental Music, normally played at parties and in bars.
They have slowly evolved and were influenced by other Balcan genres, as well as traditional Greek and Turkish music with pop influences. In other words, a strange mixture that usually sounds good and has a great rhythm.
This is what made the genre extremely popular, but apparently that's not enough to keep it that way. The problem with manele is that their lyrical content is extremely weak and filled with grammatical errors. In all manele songs, the singer either boasts about their wealth, social status, superiority over their "enemies" or their sex appeal, or sings about how difficult life is or how much they've suffered in love.
The lyrics themselves are extremely childish, but not suitable for children, as many are vulgar. However, with their repetitive elements, generally good rhythm and the promotion of values that lower class people consider extremely important (women, money and all-night partying) as well as hitting the soft spots with their otherwise funny love songs, the Romanian manele have become extremely popular and they still are.
However, followed by a huge opposition from upper class citizens and intellectuals who criticized all the bad elements of the manele music, the popularity of the genre has dipped and now some cities no longer allow them to be played in public transportation vehicles, while most restaurants and bars in the country won't play them, even though there are places dedicated to manele listeners only and many Romanians still believe that you can't have a real party without manele music – so weddings, birthdays and other similar events "must" have manele performers invited or at least some manele music played.
After all this talk, it's time to do some listening, right? Below I have a few manele songs for you – you probably won't understand much of the silly lyrics, but at least you'll see what it's all about.
We'll start with one song that marked the entrance of Manele in the mainstream media and is one of the most famous manele songs ever. It's rhythm is not that great, but they lyrics were spot on for many as the singers complain about their difficult life (the chorus is something like: "ooooooooooooh, my life, oh, my heart, oh, I can't stop crying, I am very unhappy). Also note the huge crowds! This is how big they were (and still are in some areas):
Now we're moving on to a guy whose name can be translated as "The Fantastik Romeo, Love-making king." Just like him, many manele singers copy famous beats and music and turn them into manele.
In this case, we're talking about a song whose title I can't remember, but we've had manelized versions of Rihanna's Man Down, the classic Informer from Snow and many, many more. Some of the lyrics go like this: "Let's go to Morena (the black-haired one), let's go to Morena, you always fix the engine, you always fix the antenna. Let's go to Morena, let's go to Morena, go down, you Morena, so we can see your trunk." Ah, the brilliance!
Now moving to more recent manele, some have tried to improve them and update them to the modern times. This is a obviously a broken heart song, with lyrics like: "I told you when I met you that you won't ever love me, but you insisted and twisted my mind and you've ruined my life":
But they can't be serious for too long, so they decide to mix it with some rap (kind of). In terms of the chorus, it's pretty simple: "Move, move your bellybutton, move, move your bellybutton, let me help you just a bit. Come on, a little bit, do it when I say it, move, move your bellybutton":
So, that's what the manele are about. I am sure that you can't understand the lyrics, but in terms of sound… are they enjoyable? Could you see yourself dancing on one (maybe the last one, ha?)