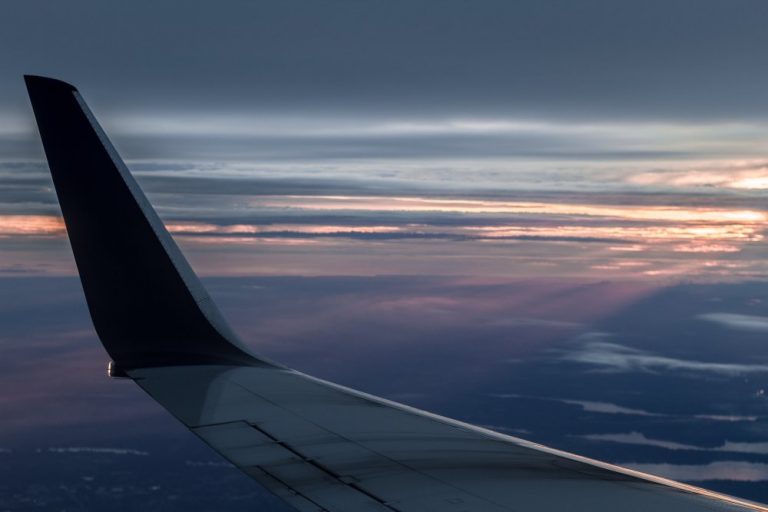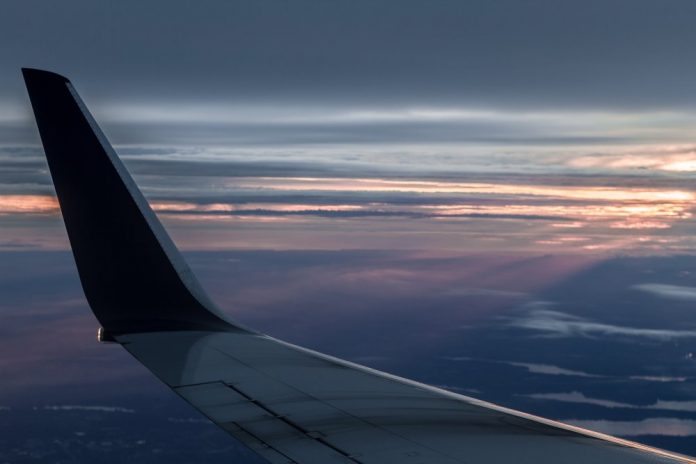 Even though very few people know exactly where Romania is on a map, it is a pretty large country and getting from one place to another might prove to be very difficult (or at least take a long time) if you choose to travel by train or car. Fortunately, there are multiple airports in Romania and many of these offer international flights. This makes it easier – with a bit of planning – to always be close to your destination.
Most people know about the Bucharest "Henri Coandǎ" International Airport (also referred to as "Bucharest Otopeni" since this was its former name). But getting from Bucharest to Timisoara, for example, takes over 9 hours by train. Getting to Cluj Napoca takes even longer. So why not fly directly to Timisoara or Cluj Napoca in about an hour?
Hopefully this list of international airports in Romania – and the map of these airports – will make it easier for those looking to visit the country to get as close to the city they plan to visit as possible.
Even more, starting this year, local flights between major cities became a reality, so you now have the option to travel from Bucharest to Timisoara by plane in about one hour. Now that sounds nice!
These being said, here is the map of the international airports in Romania, followed by some details on each of them: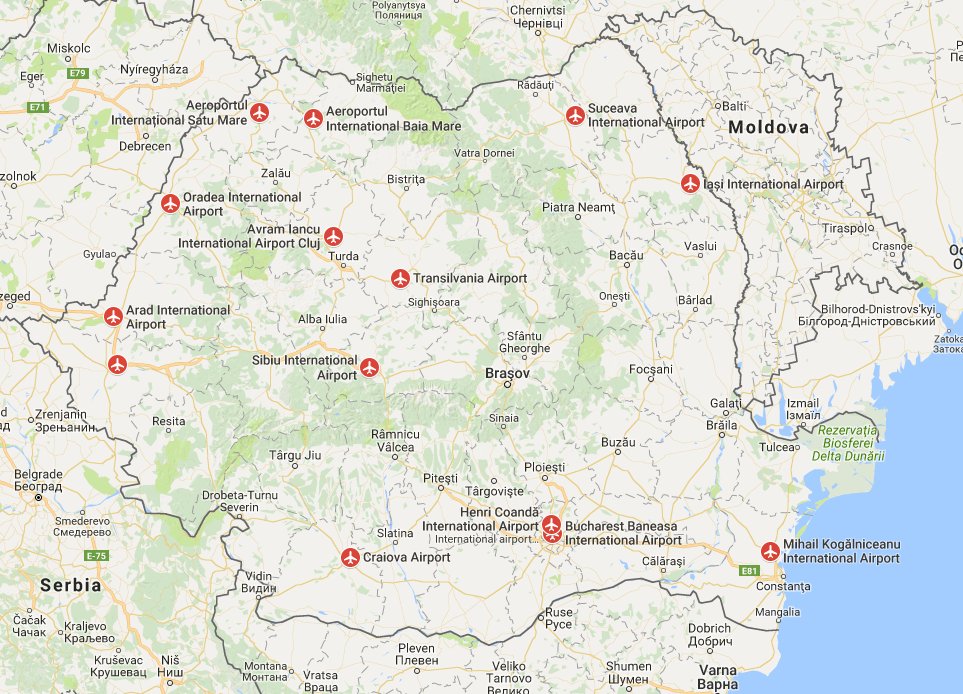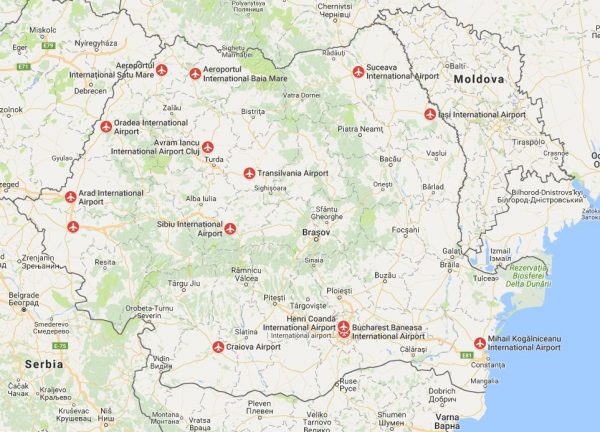 Now here is the list of the major Airports in Romania:
Bucharest Henri Coanda Airport
This is the largest and busiest airport in Romania. It has the largest number of connecting flights and might be the best option in most cases – unless you really need to get to Eastern or Northern Romania.
It is listed as OTP airport (or the Otopeni Airport) and it is currently the only working airport in Bucharest, although soon we'll also be able to fly from the Baneasa Airport.
Cluj: Avram Iancu International Airport
The second largest International Airport in the country, it should be the perfect choice for those looking to get into the North and North-West of the country.
Traian Vuia International Airport (Timisoara)
The third largest and most popular airport in Romania, this one is perfect for those looking to get in the South- Western part of the country or to get close to Hungary or Serbia.
Iași International Airport
If you're looking to get into Moldova or the North-Eastern parts of the country, this airport is your best choice. It's also the one that closes the list of Major International airports in the country.
Other international airports in Romania
The airports below are smaller and usually offer very few options when it comes to destinations from around the world, but they're worth checking out as you never know what pleasant surprises they might hold for you, especially if you're coming in from Europe.
George Enescu International Airport (Bacau) – Official website here
Sibiu International Airport – Official website here
Transilvania Airport (Targu Mures) – Official website here
Craiova International Airport – Official website here
Mihail Kogălniceanu Airport (Constanta) – Official website here
Ștefan cel Mare Airport (Suceava) – Official website here
Oradea Airport – Official website here
Satu Mare International Airport – Official website here
Danube Delta Airport (Tulcea) – Official website here – This one doesn't seem to be active though and might only work for private flights. Could not find any flight schedules for it anywhere.
Arad International Airport – Official website here – I wasn't able to find any flights for this one either, but the good news is that Timisoara is very close with a ton of connections.
Romania has even more airports, but since traffic to the country – and especially to the smaller cities – is minimal, they have been shut down. For example, the Tulcea Airport is no longer working for a while now, while the Baia Mare Airport is closed for renovation at the moment of writing this article.
Other smaller cities have airports (this is the case of the city I am currently living in – Drobeta Turnu Severin) but there are no plans for them to start operating any time soon. Hopefully, things will change ASAP.
So, if you're planning to visit Romania or move to Romania, you should check the map that I have shared at the beginning of the article and see what airport is closer to your destination.
If you can't find a plane taking you there, take a look at the Bucharest International Airport and see if there are local flights from there to or close to your destination since Bucharest does offer most options when it comes to connections with the rest of the world and the country.
And since flying from city to city in Romania is not that common, you will have more options if you check out train schedules – with some solid Private companies giving the state-funded CFR a real run for their money, as well as car sharing options or very cheap buses from a city to another.