Regular readers of this blog know that I am a big fan of traveling by train and I probably travel by train in Romania several times a year, usually on the route Timisoara – Bucharest – Constanta (and back).
I actually prefer trains to driving and even though traveling by train in Romania is slow, I think that the advantages outweigh the disadvantages.
And this is what we're going to talk about in today's article: everything you should know about traveling by train in Romania.
Even more, I have traveled by train in other European countries, so I am able to compare the services and prices here to those in other EU countries, as well as non-EU ones.
So let's get this started!
Traveling by Train in Romania: Advantages [The Good]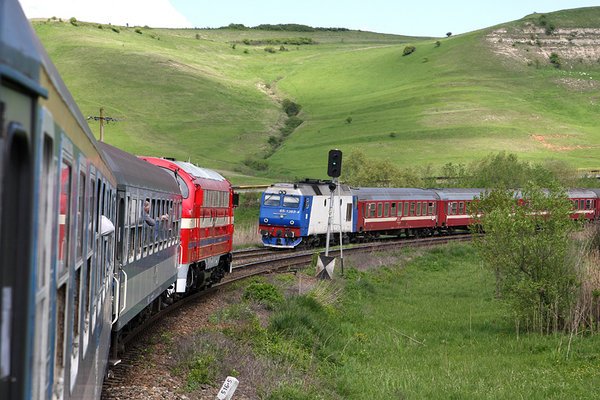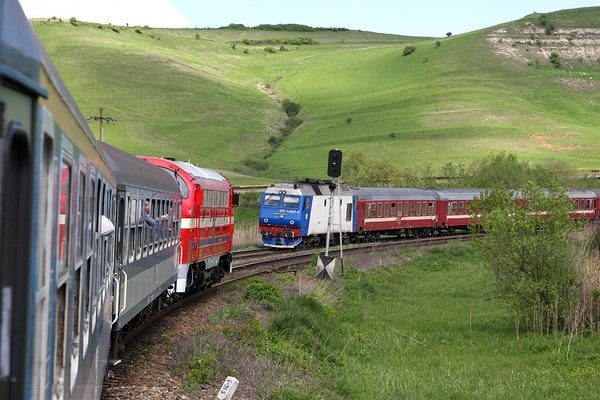 To make it easier to skim through the article (if you don't want to read it entirely), I will list what I consider to be the advantages of train travel in Romania.
1. The most comfortable means of transportation
This is something I like about traveling by train anywhere in the world: you get more room to stretch your legs, you can get up and walk and generally feel better than you would if you were to take a car, bus or plane to your destination.
While this might not be extremely important for the younger readers, I am starting to appreciate more and more the option to be able to stretch a bit whenever I want. And to be able to go to the toilet whenever I want, ha!
There are many power outlets available in the cars, so you can watch a movie on your laptop or play games on your smartphone without having to worry about your battery dying on you.
Unless you're taking Regio trains (slow and old), they usually have at least decent air conditioning and especially great heating so you should have a comfortable ride.
"Usually" is the main word here, as there's always a chance that air conditioning doesn't work…
2. Trains in Romania are cheap
It's a lot cheaper to take the train instead of driving, for example. Even first class tickets are cheap and you get a bigger bang for your buck.
For example, for the 5 hour-long ride that I'm usually on, the difference between 2nd and 1st class is of about 8 Euros and for that you get larger, more comfortable chairs, everything is cleaner and even less crowded.
Have in mind, though, that first class in Romanian trains is nowhere near luxury and some older first class carts are now used as second class on some trains.
But it's still a good option, price-wise as well and if you're lucky to get on a more recent train, you'll find your ride really nice.
3. Great connections to various cities
Even though the overall speed of the trains is slower than what you'd like and some rides take a loooong time (since Romania is a pretty large country too), the connections are usually good and you can get to any interesting destination in Romania by train.
In other words, there are always train routes that you can follow to get to your destination, without the need of having a car or taking a bus.
This way, you can get to one of those great Romanian cities few people are talking about.
4. Enjoy the views!
There are some truly amazing views to be seen on various routes in the country.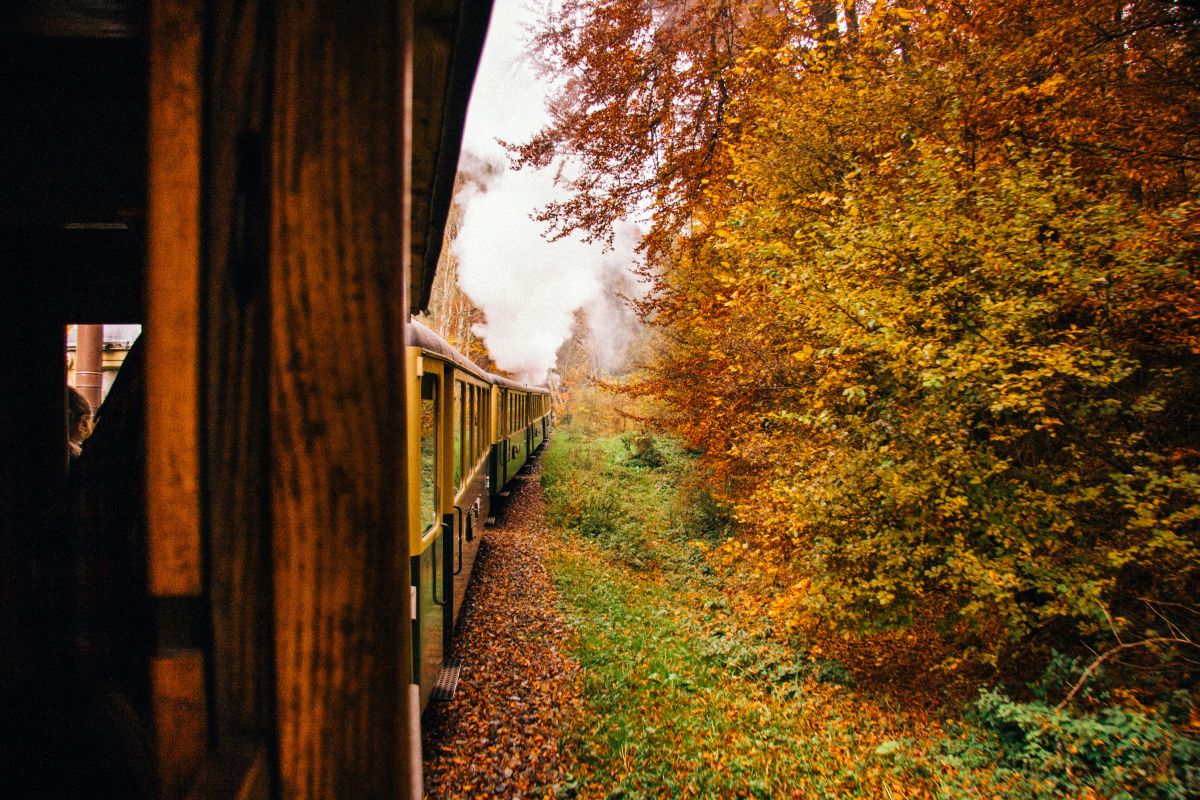 For example, the Timisoara – Bucharest route takes you alongside the Danube river with spectacular views over the river itself and to the neighboring country of Serbia.
Other routes can provide similar eye candy – which you can enjoy since you don't have to focus on driving!
5. Private companies are getting competitive
The private train companies in Romania are starting to offer even better prices, modern trains and overall better value (perfect air con, cleanliness, free internet and so on), even though at the moment their destinations are somewhat limited.
We actually started taking these trains instead of the regular CFR ones because they are sometimes half the price!
Look for companies like Softrans, Regio Calatori or Astra Trans as these are the current private train operators in the country – more on these later though.
If you prefer the traditional CFR, you can buy your tickets online from the official website. Make sure to save the ticket on your phone and have it available.
You do have to show it to the train inspector, but you don't need to have it printed (also make sure you have your ID/passport with you!).
Trains in Romania: The Bad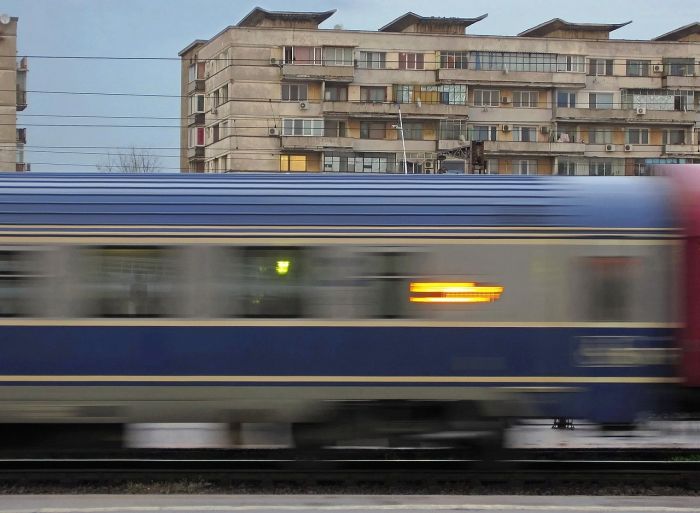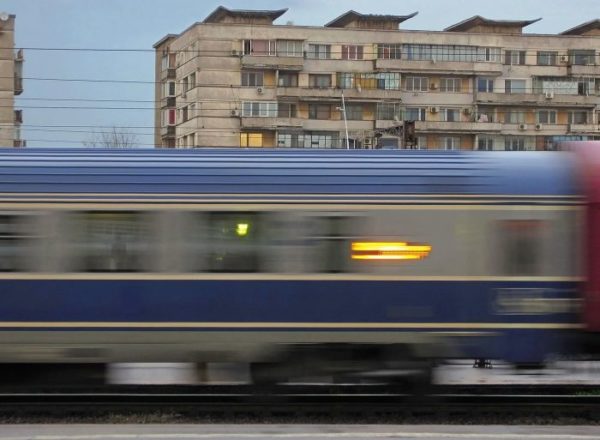 Now, let's see some of the not-so-great things about riding trains in Romania. Although they might seem like much, I still don't consider the CONs enough to beat the PROs.
Note: These bad things usually apply to the national, CFR trains. The private company ones will sometimes share the CONs of #4 and #6.
1. Dirty and in a poor shape
The trains and wagons are in a pretty poor condition, generally: expect them to be pretty dirty and expect stuff not to work properly – like the electrical doors, the water faucets in the toilets and so on.
And yes, sometimes the toilets are a nightmare to visit!
2. They're generally late
There are routes where the trains are generally late, although some (like Constanta – Bucharest, which I've taken more and more often lately) sometimes arrive early.
However, there are still horror moments when trains that travel on very long distances will be 90 minutes late… or more.
On the route Timisoara – Bucharest, the trains rarely arrive in time, even though they keep increasing the estimated time to get there.
The same goes for many other routes as well, with at least a few minutes of delays to be expected. Usually, the longer the distance, the higher the chances of your train getting to the destination later than expected.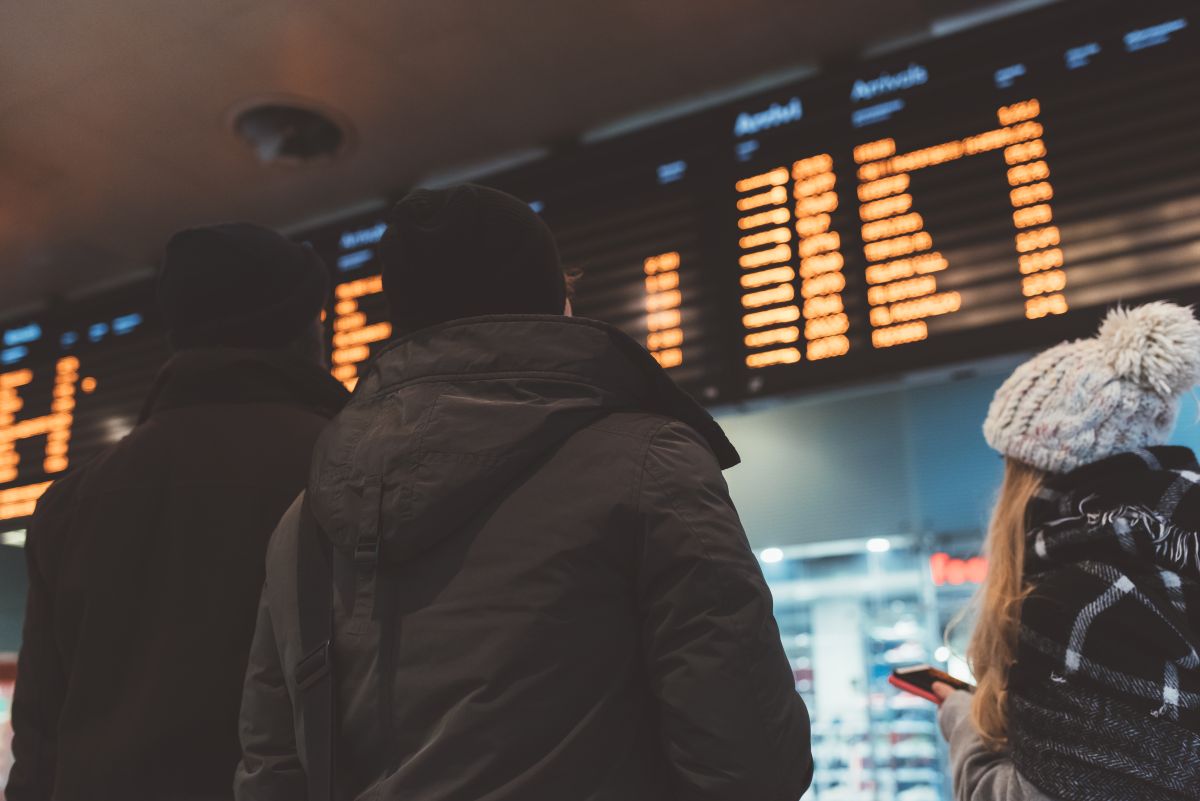 So it's always a good idea to leave a longer amount of time in between trains if you have connections to catch – and definitely tell the train inspector if you're supposed to catch a connection.
Surprisingly (or not), they will usually hold the other train until you get there.
The train that I am constantly on, for example, is usually 20 minutes late (from Drobeta Turnu Severin to Bucharest or vice-versa).
3. Some things might be broken
Sometimes, air conditioning won't work – or won't be able to keep up with the heat outside.
I never had problems with the heating during the winter, but very hot summer days can prove to be a problem to the probably old air conditioning systems in Romanian trains.
It doesn't matter if you're traveling first class or second class: some wagons can have no problems with a/c, while others won't be able to run it at all.
There's always this risk, so prepare for that or try to travel early in the morning during the warmest days of the year.
4. No restaurants
I haven't seen a working restaurant/bar in a Romanian train for quite some time now.
The best you can expect is for a guy to hop in with overpriced snacks and drinks, carrying them in a huge basket (usually traveling just between two, usually close-by destination then hopping off).
However, there are a few trains that come equipped with a restaurant/bar wagon so with a bit of research (or luck) you can get one! But most of the trains don't have it.
5. No WiFi
Although Romania is one of the countries with the fastest internet in the world, there is no WiFi in the state-owned trains. The private companies are starting to offer free Internet in their trains, but it's usually very slow. Still better than nothing, though
6. Expect large crowds
Some trains can get extremely crowded. It's not uncommon to see people standing up because there were no chairs available.
There are some trains that suffer from this more than others (and, strangely, the national Romanian railways company does nothing about this), so make sure you always purchase your ticket in advance to make sure that you get a seat.
The Ugly about traveling by train in Romania
Sometimes, things can get really ugly when you're traveling by train in Romania.
This happened to me during a short return trip to Craiova, sometime during the winter: I took an early morning train to the destination, one that left the Drobeta train station at 6 AM.
I was shocked to find out that the lights were not working anywhere in the train and neither did the heating: so the conductor was sporting a cool flashlight to check out the tickets, while her teeth were chattering because, you see, the weather is pretty cold in Romania during the winter.
It was insane – and it never happened to me before, nor I heard it happen to somebody else. Still, I was there and it happened and we rode in the dark for almost an hour until the sun came up!
It was a cursed return trip, apparently, because the train that took me back home was packed.
They were probably not expecting as many passengers as they had on this particular occasion, so the train only had 3 carriages – which were not enough to offer seating to everybody there.
So I had to – just like tens of other people – stand for the entire duration of the journey. The fact that all cars were packed also meant that the air con was not working properly, so this time it was insanely hot and the air was sultry because of all the people crammed in there.
Overall, it was a nightmare. So things, if you are terribly unlucky, can get really ugly when it comes to riding a train in Romania, but usually you won't have to go through bad things like those I went through.
Private Train companies in Romania
Only relatively recently have private train companies started to emerge in Romania and they grew quite nicely over the years.
While these private companies are offering cheaper tickets than the CFR (the national railways company) and sometimes additional extras (like bottled water for free or free WiFi), they share the same infrastructure, meaning that they aren't much faster and there can always be delays in their cases as well.
But usually, they get on time and are slightly faster. Plus, the prices can be half of the regular CFR ones, so definitely worth checking out.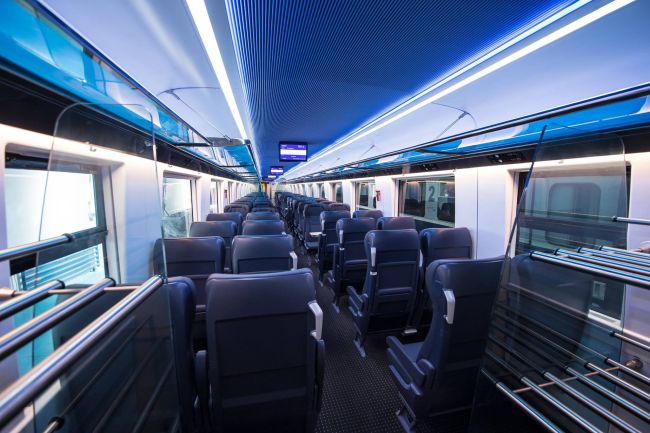 The routes offered are still pretty much minimal at the moment (but growing) and sometimes the departure/arrival times are not ideal – since they have to be crammed in between other schedules from the main railway company.
Still, they are considered by many a better alternative to CFR because the quality of the trains is better, just as is the quality of the service offered there.
Do have in mind that most of these companies don't have 1st class wagons, but the 2nd class ones are clean and in a good shape, generally.
A good thing about all these companies is that they allow you to purchase your ticket in the train itself (at no extra cost – but do double check not to have surprises!). You can also buy tickets online and at special counters in the train stations.
Most of these companies offer routes connecting Bucharest to other cities – like nearby Brasov, Constanta or Craiova, but most of the country is covered at least to some extent.
I am listing below the private train companies in Romania, again, from the one with the most routes offered to the one with the least. Do check them out as an alternative to traveling with CFR:
– Regio Calatori (most routes offered)
– Astra Transcarpatic (the only private company at the moment to cover the Timisoara – Bucharest route, with sleeper carts too!)
– Transferoviar
– Softrans
Conclusion
This would be all that I had to tell you about trains in Romania. If you have additional questions, don't hesitate to let me know by commenting below!
Now here is an useful link for you: Infofer. Here you can find information about CFR trains (it doesn't show departures and info about private company trains), as well as use the "My Train" link on the left hand side of the page to check out live stats (usually see how late they are) of your train.
Just enter the number of the train and you'll get the info. Really useful, especially since you're in a foreign country!
Despite the cons and even despite the ugly things that happened recently, I am still using the train to travel in Romania and you can give it a try as well, if you have a chance.
It's still extremely convenient to travel by train in the country and it's extremely pleasant overall.