If you're planning to visit Romania during the winter, I'm here to help by sharing the best destination for a perfect vacation.
From unique hotels made entirely out of ice to amazing cities that look perfect under the snow blanket, there are plenty of amazing destinations in Romania during the winter – and we're talking about them all below.
Let me give you an example. Mountains are great in winter, but they are best for skiing – or other winter sports.
And I am not planning to focus on that because, well, it's pretty much obvious that winter sports resorts are great choices for visiting Romania in winter. I wrote in depth about the best ski resorts in Romania here, in case you want to check them out.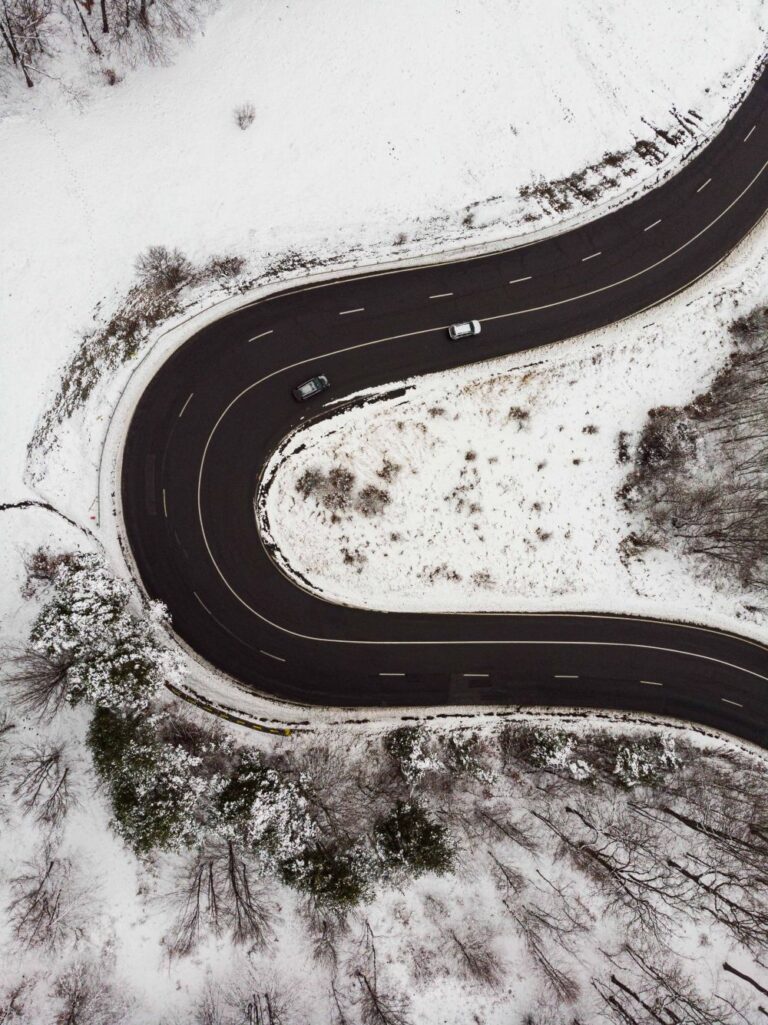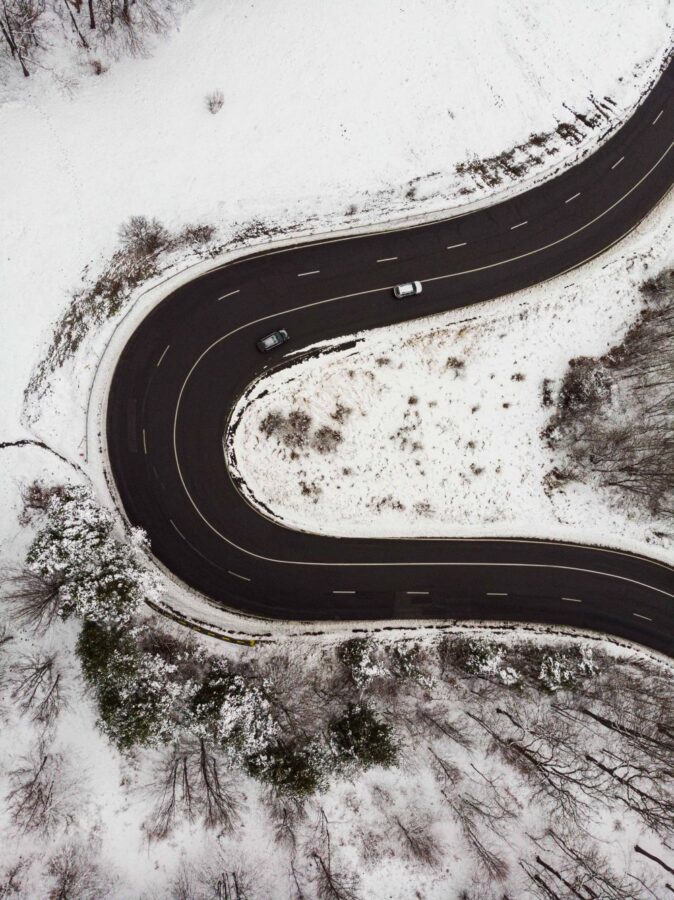 Also, other sites and people (who are not locals or have never visited Romania during the winter) would recommend the amazing roads like Transalpina or Transfagarasan (pictured above) – which are indeed spectacular… but CLOSED during the winter because they're extremely dangerous.
So you do need a list from somebody who actually knows, from first hand experience, where to go. Otherwise you risk ending up in front of a road that's closed, wondering how to get to a hotel that no longer exists…
Another example would be towns that might look beautiful and interesting, but don't offer anything special during the winter, as opposed to the summer.
This applies to the seaside – resorts are full of life and colors and fun during the summer, but almost dead during the winter, so it would make little sense to visit.
What I want to say is that the best summer destinations in Romania will not be the same as the best ones for the cold season.
And you need a bit of a local's perspective to know exactly what to visit for a perfect stay during the winter. So after this lengthy intro, let's jump straight into the best places to visit in Romania in winter.
Visiting Romania in Winter
In my definition, a winter holiday destination in Romania is one of the best if, besides stunning sights or fun activities, it offers a special, unique experience that you could never find during the summer season (or another time of the year)
It may be a winter sport, it may be a better sight or it may be a special Christmas fair in the country. But I don't want to give you all the spoilers already, so I'm going to stop here and present each destination below.
1. Sibiu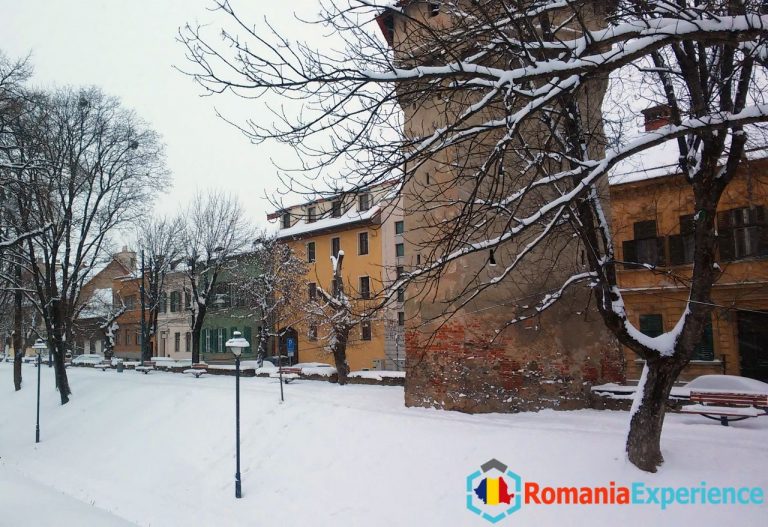 Sibiu is a beautiful town in general. It's clean, it's organized, it has wonderful architecture and rich history.
But in winter, it's a whole different story. If you're lucky enough to get in Sibiu right after it snows, everything will be white around you, and luckily there are plenty of ways to enjoy the snow here.
Firstly, there is the Sub Arini Park, which is stunning anyway, but enhanced with a little snow, it looks even better.
And secondly, there's the Astra Complex: an open-air village museum. It's huge, it takes up to 4-6 hours to explore it all around by food, and it's full with historical information about old Romanian villages.
And here comes the special part: did you know that you can explore Astra Museum on a sleigh during the winter?
Yup! During summer, there's a carriage available, drawn by a horse; but in the winter, if there's snow, sleighs are available – also drawn by horses.
Just imagine sliding among the open-air museum, on the narrow alleys, exploring the local culture and old villages just like in a real-life slideshow! It's perfect so make sure to check out the official website of the museum for more details and updated fees.
If you want even more ideas about things to do in Sibiu all year-long, check out my article on its top attractions.
2. The ice hotel near Sibiu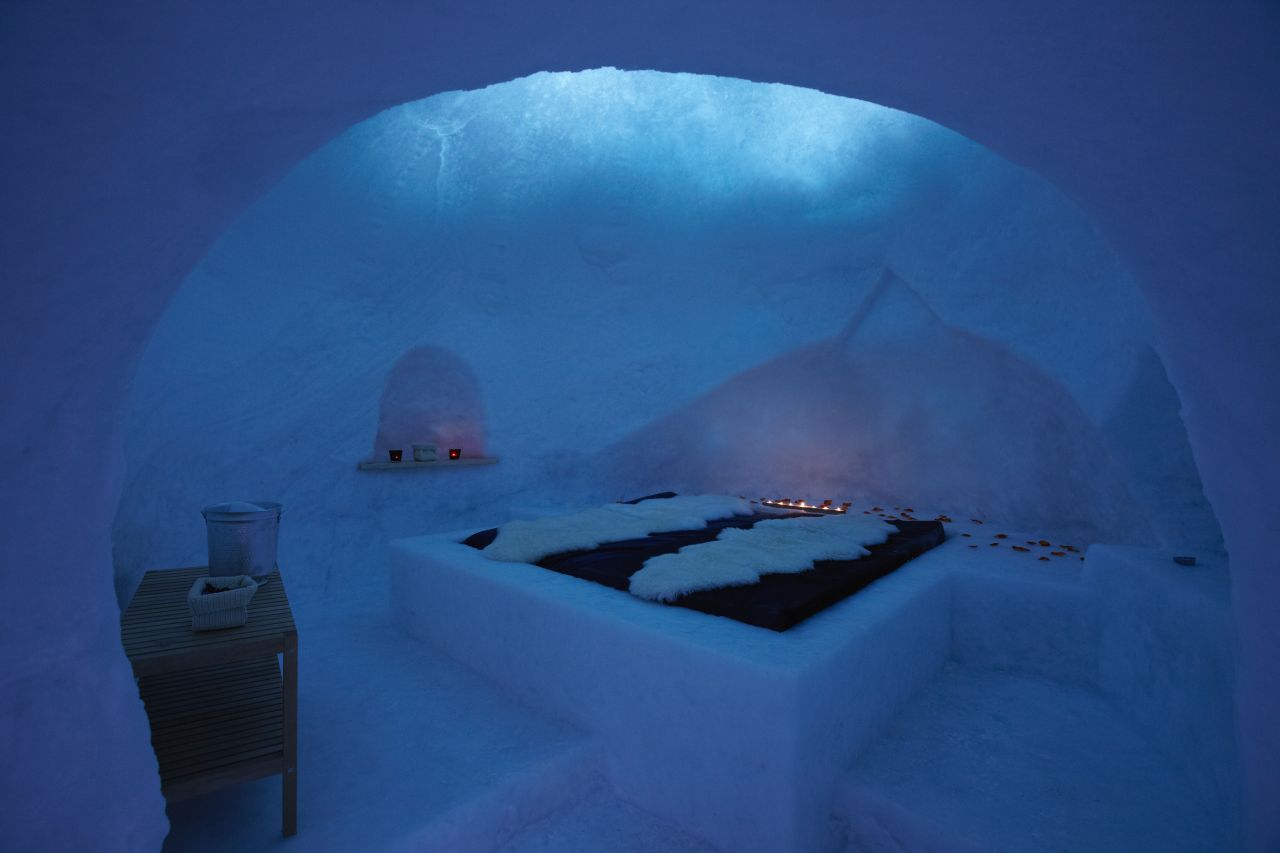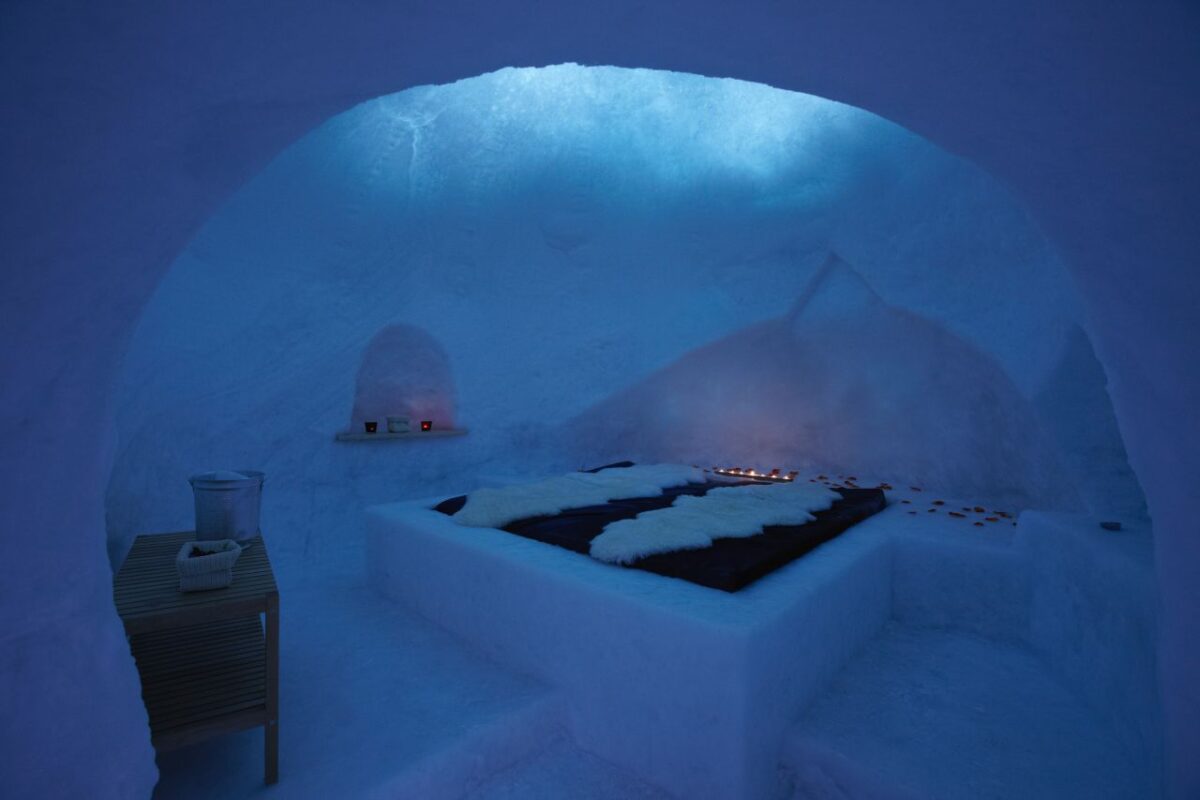 One of the most unique experiences can be lived in a small village near Sibiu, Cartisoara. Every year, a hotel made entirely of ice is built there and welcoming guests who want to experience something different.
I can't even say how impressive it is to have a hotel built and rebuilt each year – but this is what the Ice hotel in Cartisoara has to go through. And it's majestic.
The rooms and beds here are made entirely of ice too! There is no artificial heating source in the hotel for all the obvious reasons, so prepare to sleep on high quality mattresses, covered in natural fur and in impermeable sleeping bags.
It's definitely an experience – but I wouldn't really recommend to try more than one night. Instead, book one night at the Ice Hotel, and the rest of the stay at their traditional cabin.
Some people even book both places, which is something I strongly recommend doing, because – trust me! – after a few hours spent in the freezing cold, you will want to spend at least some moments in a warmer area.
Click here to check it out (but remember that, depending on the time of the year you visit, the ice hotel might not exist!)
OH, and if spending a night in an ice hotel is not your thing – you can still visit this amazing place and at least have lunch or dinner in the restaurant made entirely of ice. Now that's something that even the less adventurous ones can do!
3. Paltinis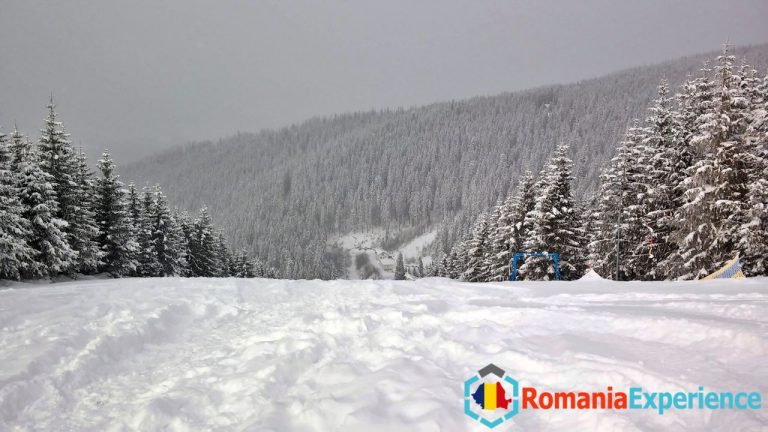 Not far from Sibiu, there's the first skiing destination I'm recommending from Romania.
Paltinis is a ski resort situated at one hour's drive from Sibiu, and the winter season is when it's mostly alive.
The entire area is very active, and there are plenty of ski slopes to choose from. Amongst the winter sports you can practice here, the first is, of course, skiing. But there are also sleighs available for rent and climbing activities are allowed as well.
And, if you don't want any of these, you can just make a trip of few hours to enjoy the mesmerizing landscape of snow-covered pine trees and mountain peaks, before entering a warm local to savor a delicious hot chocolate or a traditional dish. Or enjoy a chairlift tour that will bring you closer to the snow-covered peaks.
Regular courses are organized with a local bus from Sibiu to Paltinis and back. And that, for a very low fee – as everything is cheap in Romania.
Plus, no need to worry about the weather! If natural snow doesn't show up, they will use special devices to create artificial snow and still provide the possibility to practice winter sports and have lots of fun.
4. Brasov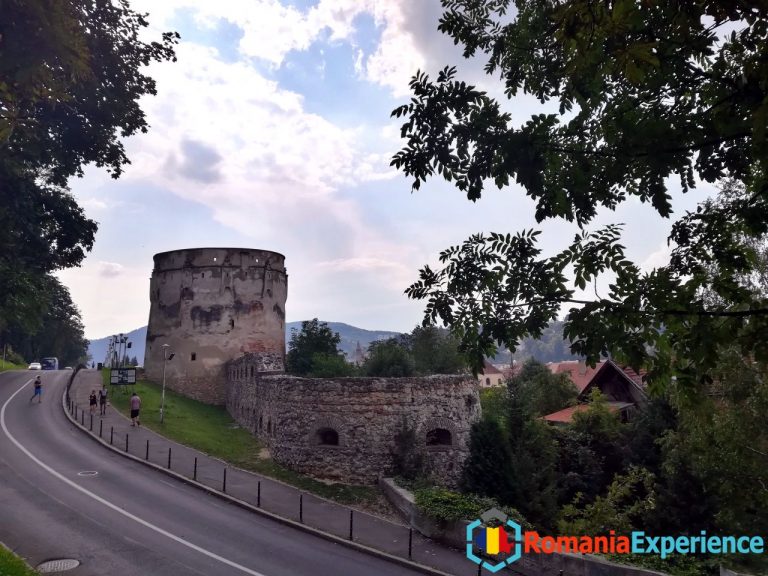 Moving on to the legendary part of Romania, Brasov is probably one of the most memorable winter destinations you can find in Romania. There are enough things to do and see in Brasov for an entire week.
From exploring the city to making trips to the mountains around, the place is very beautiful and enjoyable.
And, during winter, it gets a whole new vibe and legendary atmosphere. You can also visit the zoological garden of Brasov, which is literally huge, and the same story applies as in Sibiu: animals are a lot more active and playful during this season, so it's a pleasure to visit them!
I strongly suggest you to go to Poiana Brasov – it's easy to get there, and the entire area is dedicated to winter sports during the cold season.
Here you'll find the skiing resort with plenty of trails and slopes to choose from, but there's also an ice rink where you can enjoy skating.
Two other things you will find in Poiana Brasov are the covered leisure center and the sports complex.
In the latter, you'll find both tubing slopes and special trails for sleighing. Practically, it's the heavenly space of the winter sports lovers!
5. Bran Castle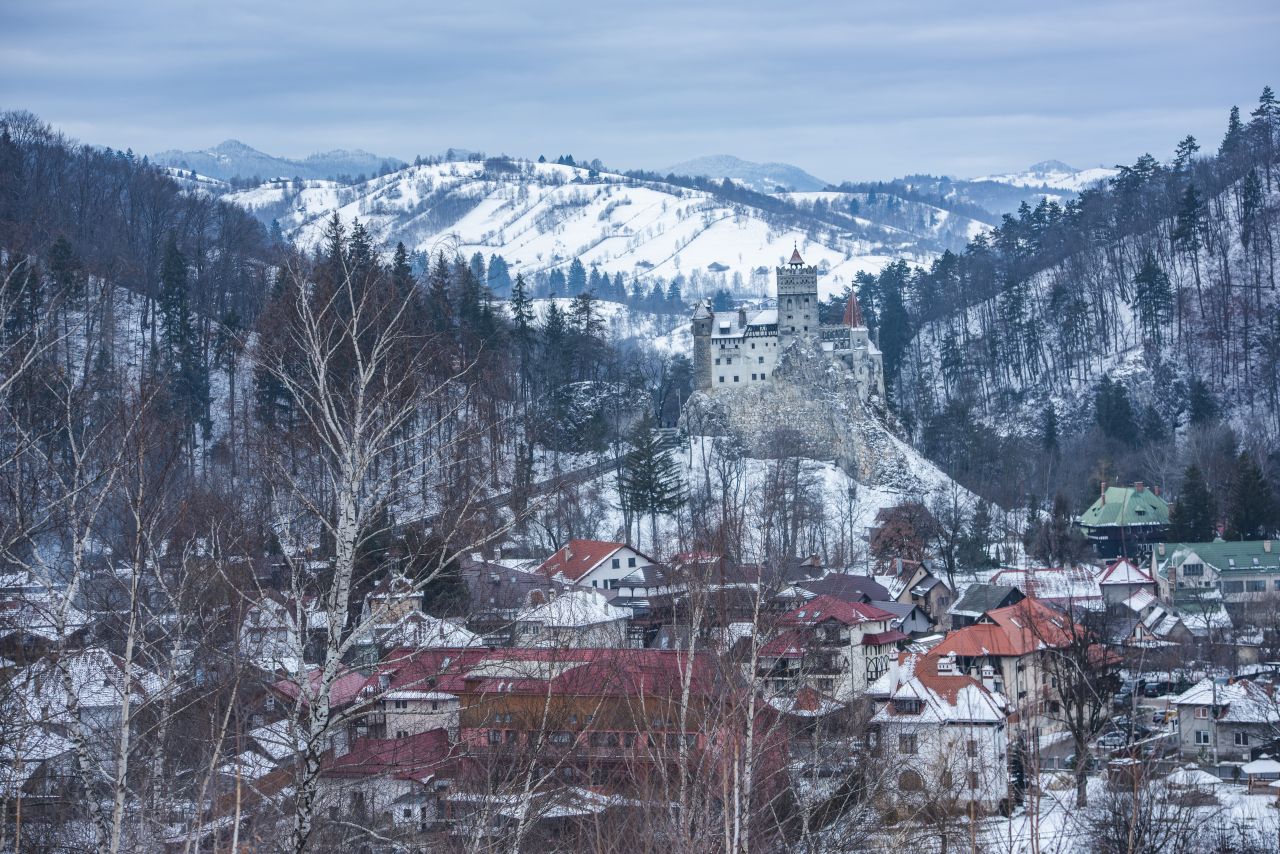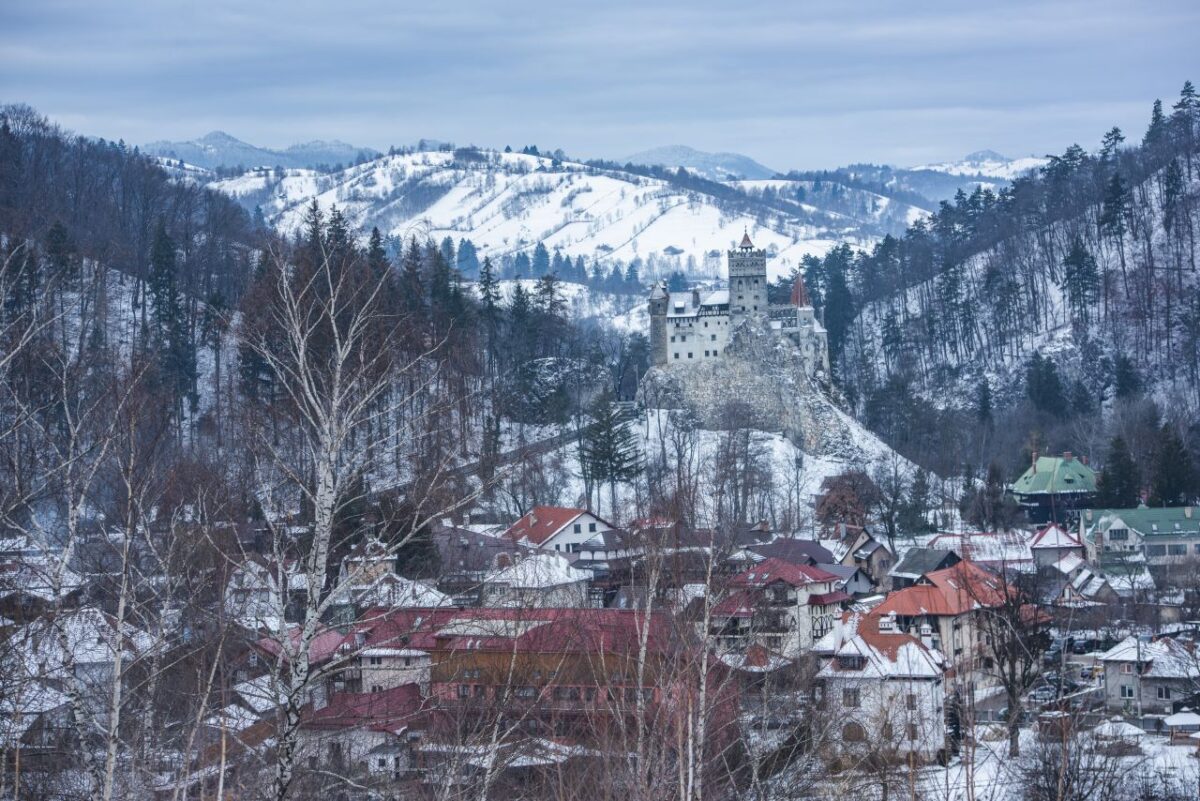 Since you're already in Brasov, don't skip Bran. It's a small resort, not far from Brasov town, but it has one of Romania's most impressive and famous castles.
Also known as Dracula's Castle, Bran castle is by far the main attraction of Bran and a symbol of Transylvania, being an important part of the region's fame.
The landscape is stunning during winter, surrounding the place with fairytale vibes and a legendary aura. This medieval trip will certainly make your vacation more memorable!
I truly believe that winter is the best time of the year to visit Bran castle in Romania, as it has those perfect vampire vibes due to the cold weather and winter landscape. You get the chills multiple times – and not just because it's cold.
And if you do plan to visit this castle, make sure to book a guided tour of it, to learn all the legends and fun facts. One will surely blow your mind if you don't already know it – but I don't want to spoil the surprise. Hint: it's related to Count Dracula himself!
6. Sinaia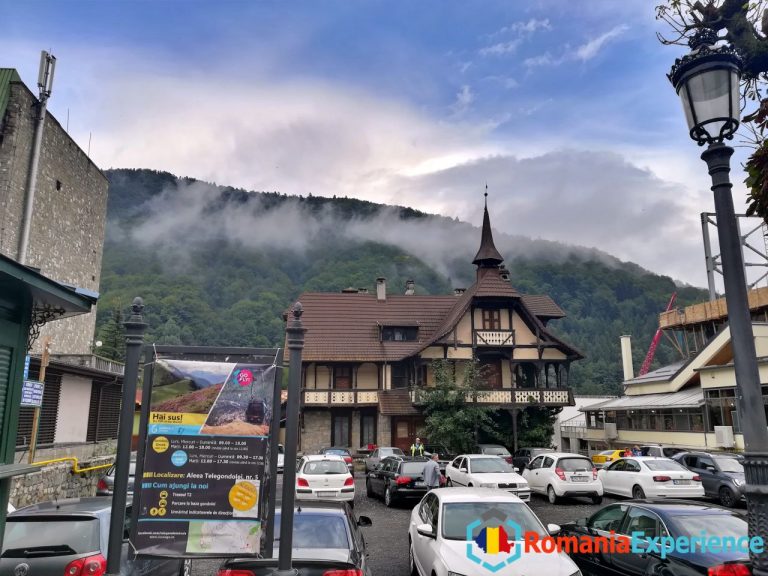 This is another one of the most popular and fun ski resorts in Romania. Sinaia is beautiful all year round, but in winter it becomes an even more luxuriant and entertaining destination.
Cable cars and chairlifts are available to get you to the highest peaks from where you can start skiing, but also admire wonderful, romantic landscapes covered in snow.
Plus, Sinaia also has two major touristic attractions, open to visit in winter: Peles Castle and Pelisor (which is a smaller Peles, situated next to it).
Some may even go that far that they affirm that these two are the most beautiful and impressive castles from Romania.
There are a few other things to do and see in Sinaia, which is completely walkable. We've recently been there during the winter in early 2023 and I have to say that I was a bit surprised with how expensive everything is there – so prepare to pay tourist prices if you go.
But it's totally worth it!
7. Sighisoara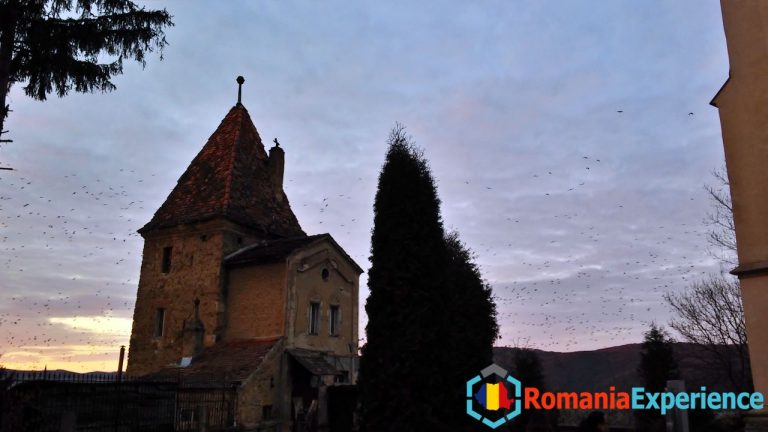 It's best to visit Sighisoara in winter from two main reasons: first, it's very crowded during summer and difficult to enjoy it to the maximum; and second, the citadel gets surrounded by an aura of legendary vibration and magical colors during the winter season.
So the overall experience will be a lot more unique if you decide to visit in winter.
This time, it's not about winter sports, but about silent, relaxing, meditative exploration of a medieval town. It's a place of art, of beautiful architecture, a place that tells a story without a word.
All houses are extremely colorful, each building says a story here; and during winter, there's an impressive contrast between the intensity of those colors and the white snow.
Read my full guide to Sighisoara to learn how to spend an amazing time here.
8. Alba Iulia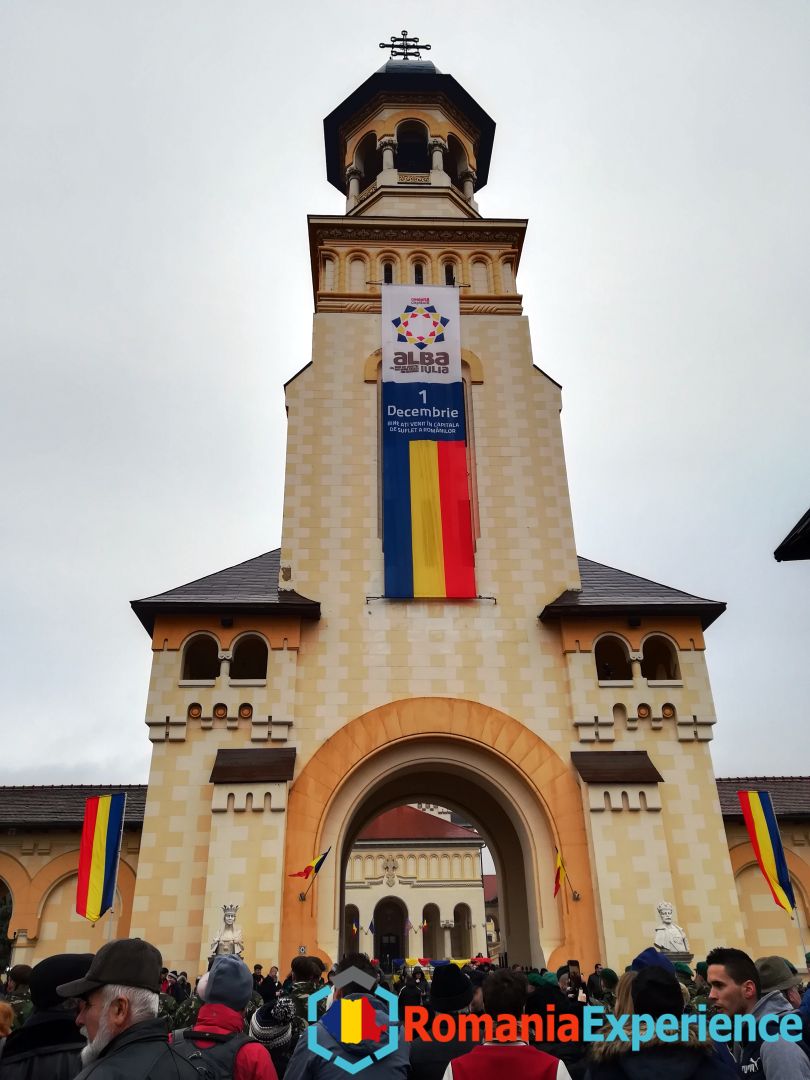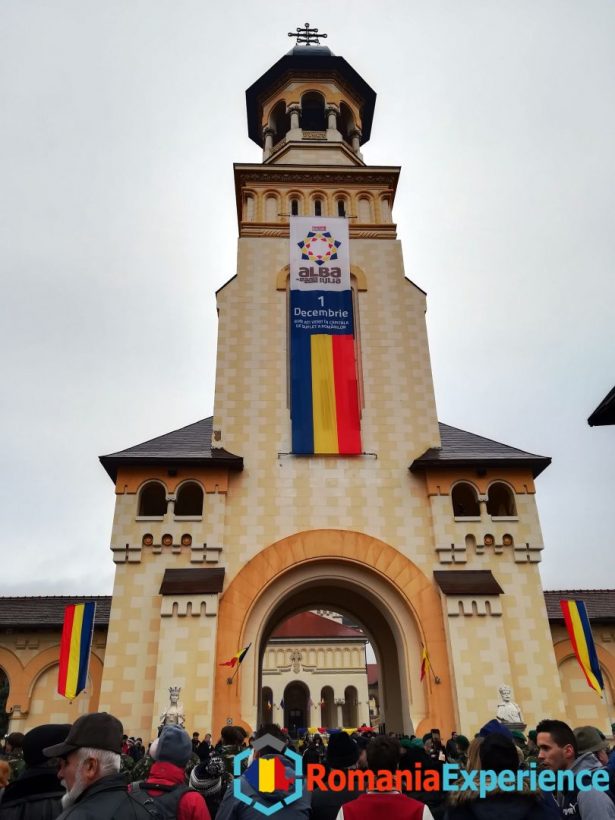 Last but not least, I strongly recommend visiting Alba-Iulia if you're in Romania in December.
I've talked about winter destinations, winter sports and snow along this entire article, but winter doesn't only refer to snow, does it? In fact, it doesn't even snow in all winters in Romania.
But the 1st of December is still winter, and if you're lucky enough to be in Romania at that time, trust me, Alba Iulia is where you'll want to be.
Because we're talking about the National Day of the country, and Alba-Iulia had an essential historical role in this context, the most beautiful national parade is organized here.
More complex equipment, larger parades and more entertaining or impressive shows may be performed in the capital, Bucharest, at the same date; but no matter what, no place will have the story and the intensity of the feelings that you'll get at a parade in Alba Iulia.
Alba Carolina Citadel keeps alive the heart and the spirit of the event, and after the parade is completed, most delicious and diverse traditional dishes will be served amongst the medieval alleys of the large fortress.
So if you're in Romania at the very beginning of the winter season, don't hesitate to stay in Alba-Iulia for an authentic Romanian experience!
Conclusion
To sum it all up, Romania is an amazing country and there are plenty of destinations that you can choose from, for a memorable winter vacation.
But these places that I recommended above are, in my opinion, the most special to discover and explore during the winter season (if you want a bit more than just skiing, of course).
I hope that my recommendations will help you pick up the most amazing destination for your winter vacation in Romania and I wish that you spend some of the most beautiful and memorable days of your winter escapade in those places. Enjoy your experience!
And now over to you: what are some amazing places to visit in Romania in winter that you've seen or would like to see? Let us all know by sharing your thoughts below.