Bran Castle, also known as Dracula's Castle, is probably Romania's most popular castle and one of the most visited attractions in the country.
Today, I am going to talk about this amazing place and share everything you need to know, including a very surprising truth. Because, when it comes to Bran Castle, there is a lot more to the story than what meets the eye.
Many people associate Bran Castle with Dracula (I've talked a bit more about Dracula in this article) and vampires. The entire story was, as you will see, created by Bran Stoker and unfortunately has very few truths in it.
But Romanians gladly embraced the legend and started to market Bran Castle as Dracula's castle – although it's all, to put it bluntly, a big lie. But at least it's harmless and we'll learn everything about it today. Let's start!
How to Get to Bran Castle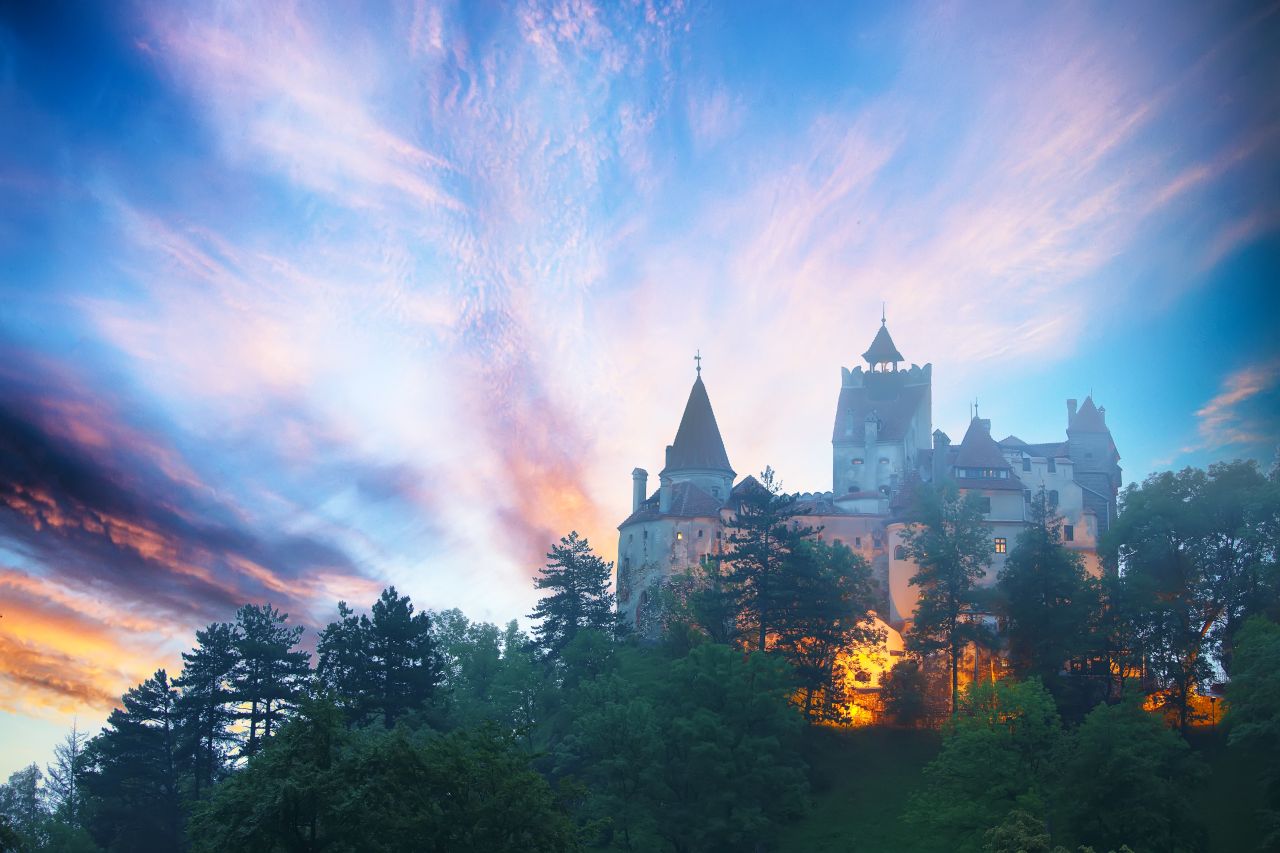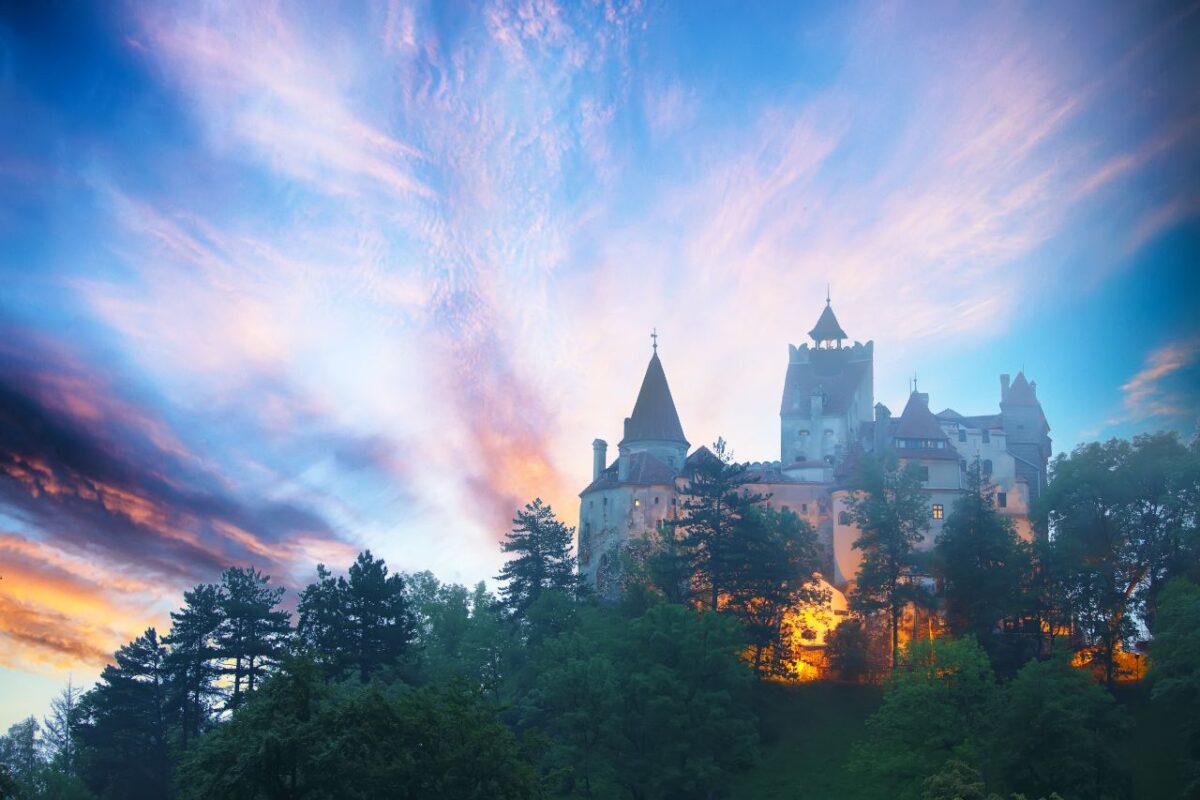 We'll start with the most important thing first: getting to Bran Castle in the heart of Transylvania.
The castle is located in the small Bran village, which is just a stone's throw away from Brasov. Its proximity to this important Romanian city makes it very easy to reach (as long as you can get to Brasov first).
Here are some of the main options that you have when it comes to getting to Bran Castle:
day trip from Bucharest, including Peles Castle & Brasov's Old Town
day trip from Brasov, including Peles and Cantacuzino Castle
By bus from Brasov: from Bus Station Nr 2 (45 minutes ride, ~1.2 Eur per ride)
By taxi from Brasov: ~35 minutes, 20 Eur per ride
By train: get to Brasov by train, then one of the methods above
Bran Castle and Bram Stoker's Dracula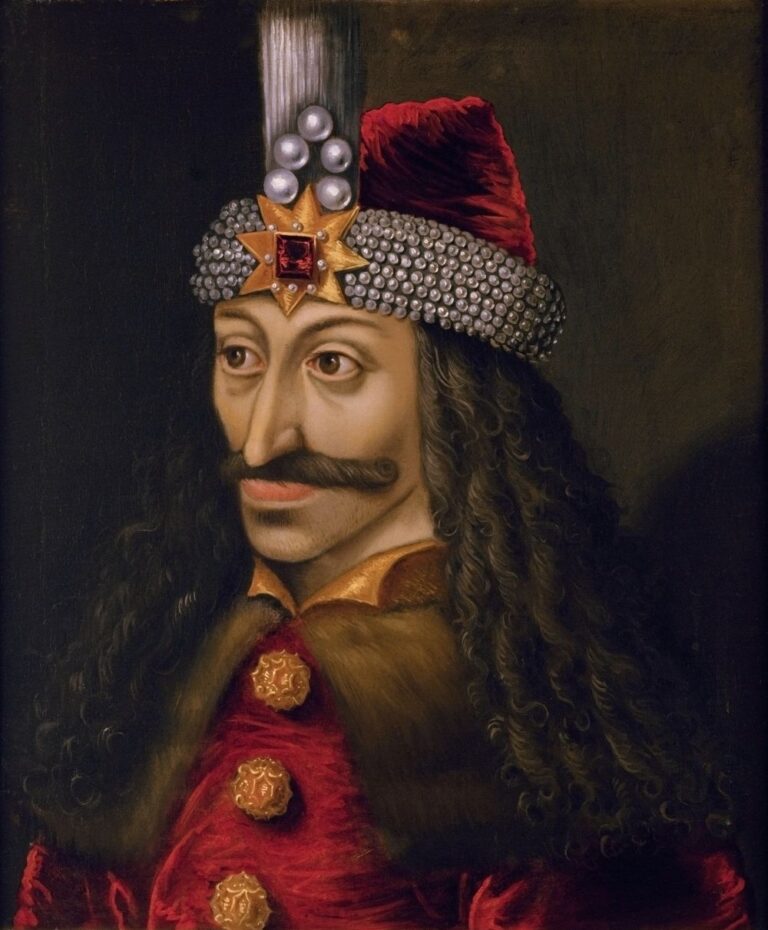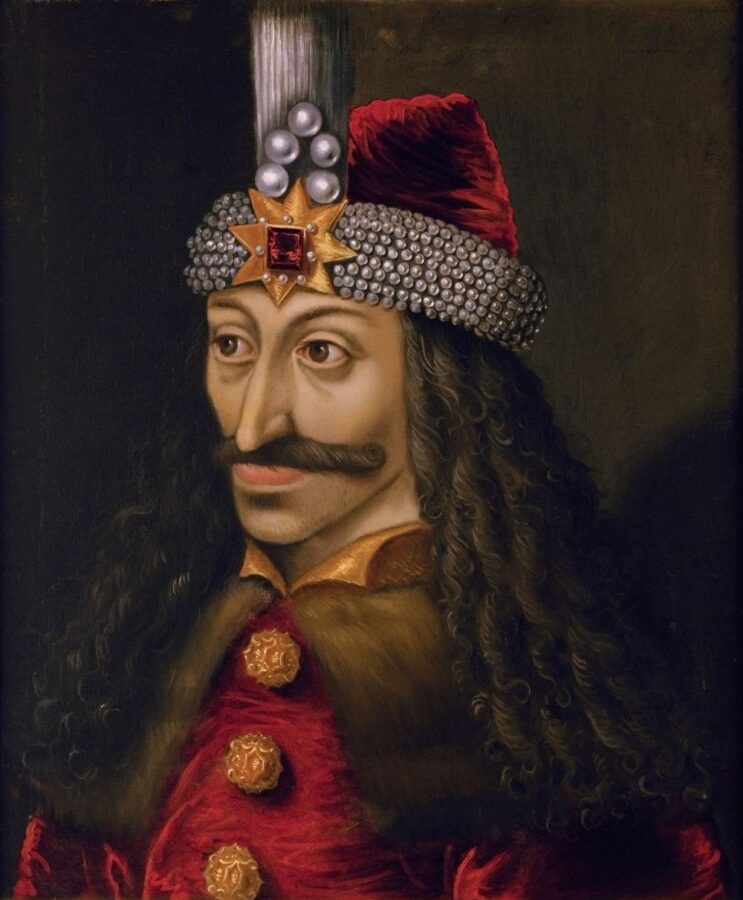 Bram Stoker's popular novel Dracula holds a significant connection to the history of Bran Castle.
In the novel, Count Dracula, the bloodthirsty vampire, lives in a castle that looks very much like Bran Castle.
As a result, people started to assume that the real person that served as inspiration for Dracula – the cruel Vlad the Impaler – lived here.
But unfortunately, that is not true at all. Vlad the Impaler was the ruler of Wallachia, while Bran Castle can be found in Transylvania, close to Brasov.
And while Vlad did spend a bit of time in Brasov, there is no evidence that he ever set foot in Bran Castle and he definitely did not live there.
The reality doesn't seem to matter too much today, when Bran is known as Dracula's Castle and, truth be told, it's really fun to visit.
The castle itself is impressive, there are plenty of legends surrounding it and it is, in the end, one of Romania's most impressive castles.
Even more, despite the fact that Dracula never set foot in Bran Castle, its imposing architecture and remote, eerie location do look like they're taken straight from the pages of the Gothic tale.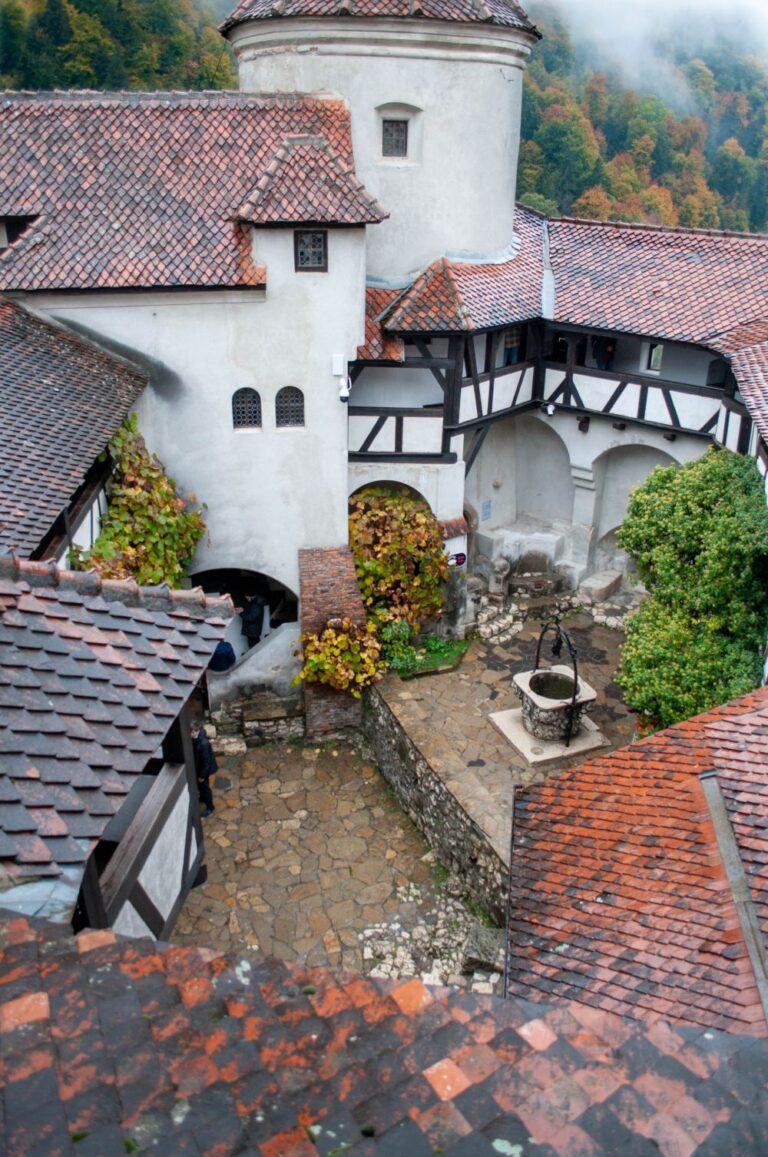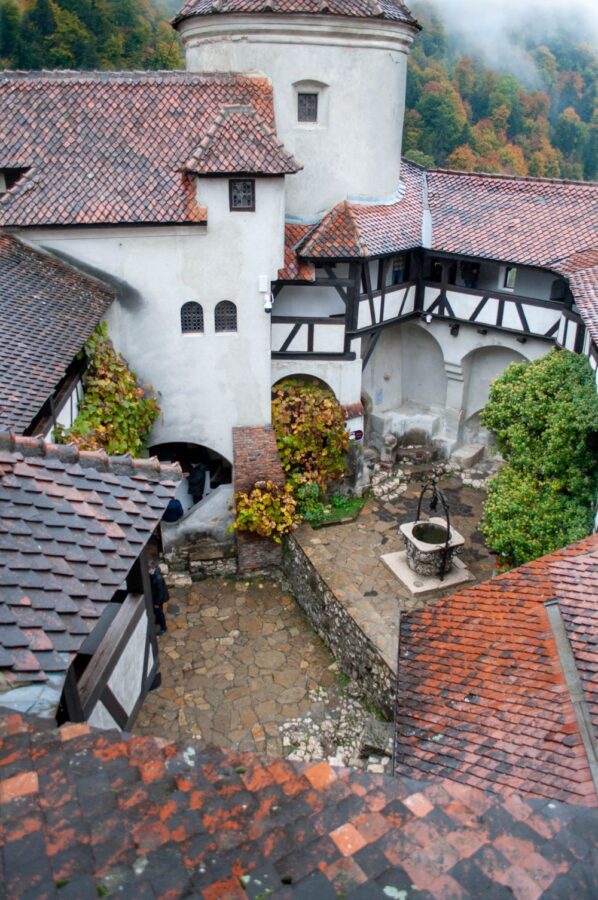 Therefore, it remains an important artifact for fans of gothic literature and vampire lore, and a must visit place while in Romania.
Important Tip: If you can be picky, make sure to visit Bran Castle during special events or themed tours that highlight its connection to Bram Stoker's Dracula.
Coming here during the winter or during the Halloween time is definitely a good idea for an added splash of vampire sprinkle.
Book a guided tour of Bran Castle here
Visiting Bran Castle: It's IMPRESSIVE!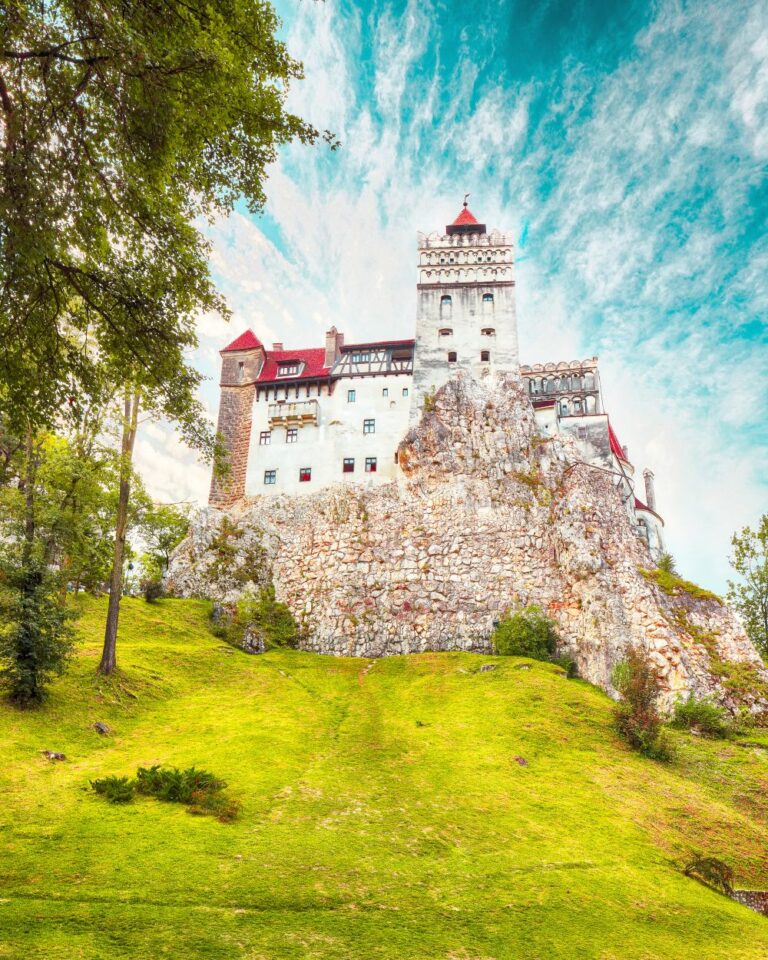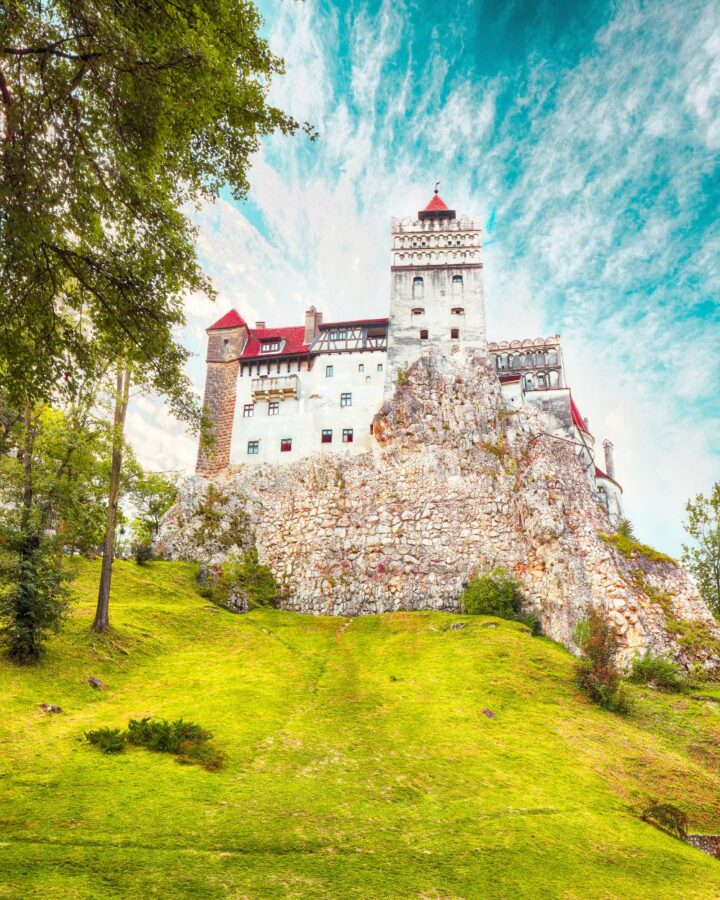 While many of the vampire & Dracula-related touches in Bran Castle have been added after the rise to fame of Stoker's novel, there were plenty of amazing things that this castle had to offer before – and it still does today.
When visiting Bran Castle, you can expect to discover plenty of secret rooms, winding staircases and weapons from the medieval times and interesting legends not related to Dracula.
From medieval swords and armor to antique firearms, as well as furniture pieces from the past, expect to travel back in time when visiting this place.
There's also a Torture Chamber that is, in my opinion, a must visit. You must pay extra to be allowed to enter, but it's a must see.
Another must see attraction (again, something you have to pay extra for) is the Tunnel of Time. This is a more recent project offering a unique multimedia experience blending history and the future in what was once a secret passage of the castle.
You can check out this short video below, telling you a bit more about the Tunnel of Time at Bran Castle:
Bran Castle: The Mystery of the Old Water Well
One of the most interesting legends and stories that this castle has to tell is related to the old water well.
Constructed centuries ago, it is said to have been built as an escape route for those inside during times of siege.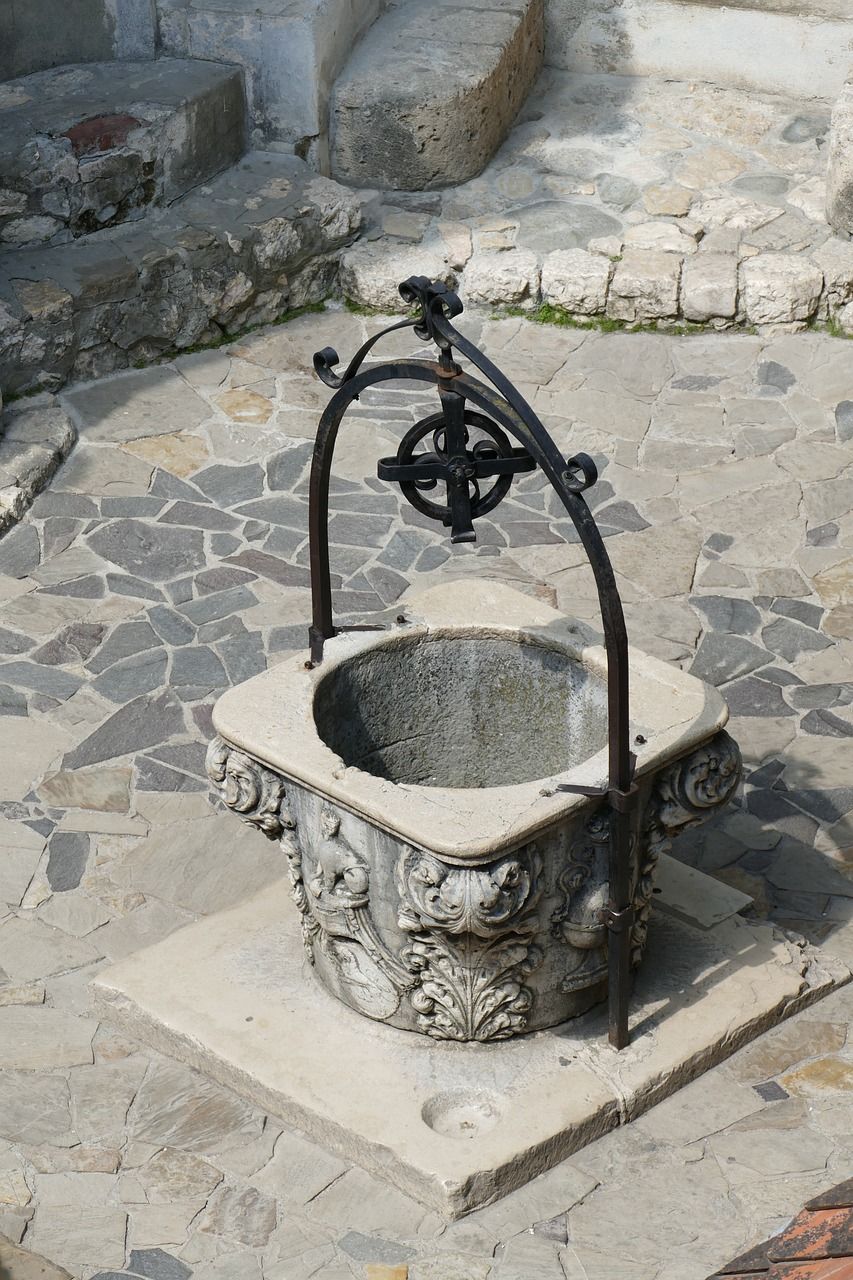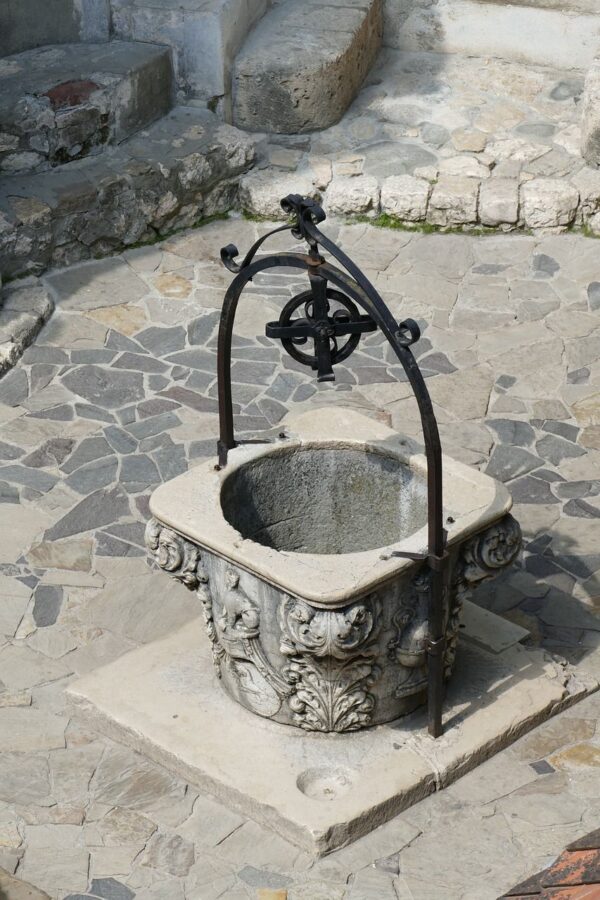 Some claim that, at its bottom, you can find various hidden treasures and artifacts, while others believe that it's a hidden passage to equally hidden rooms.
All in all, it's a nice story worth listening to and you can do so by taking my recommended guided tour to Bran Castle – or by exploring the place yourself.
Queen Marie of Romania & Bran Castle
While Vlad the Impaler aka Dracula was never part of the real history of Bran Castle, one important royalty figure from Romania's history was.
Queen Marie played a significant role in transforming Bran Castle into a royal residence during her reign as Queen Consort of Romania and much of what the castle is today can be attributed to her.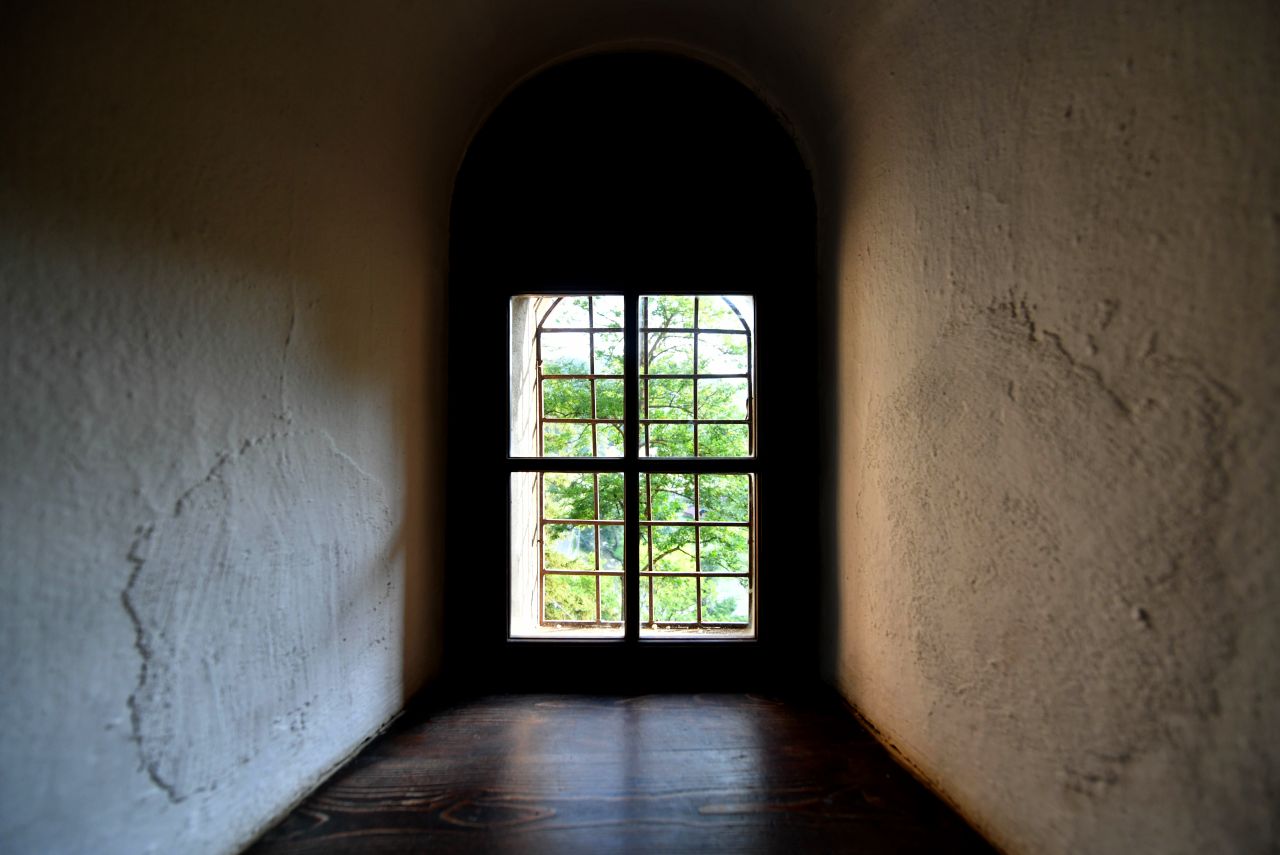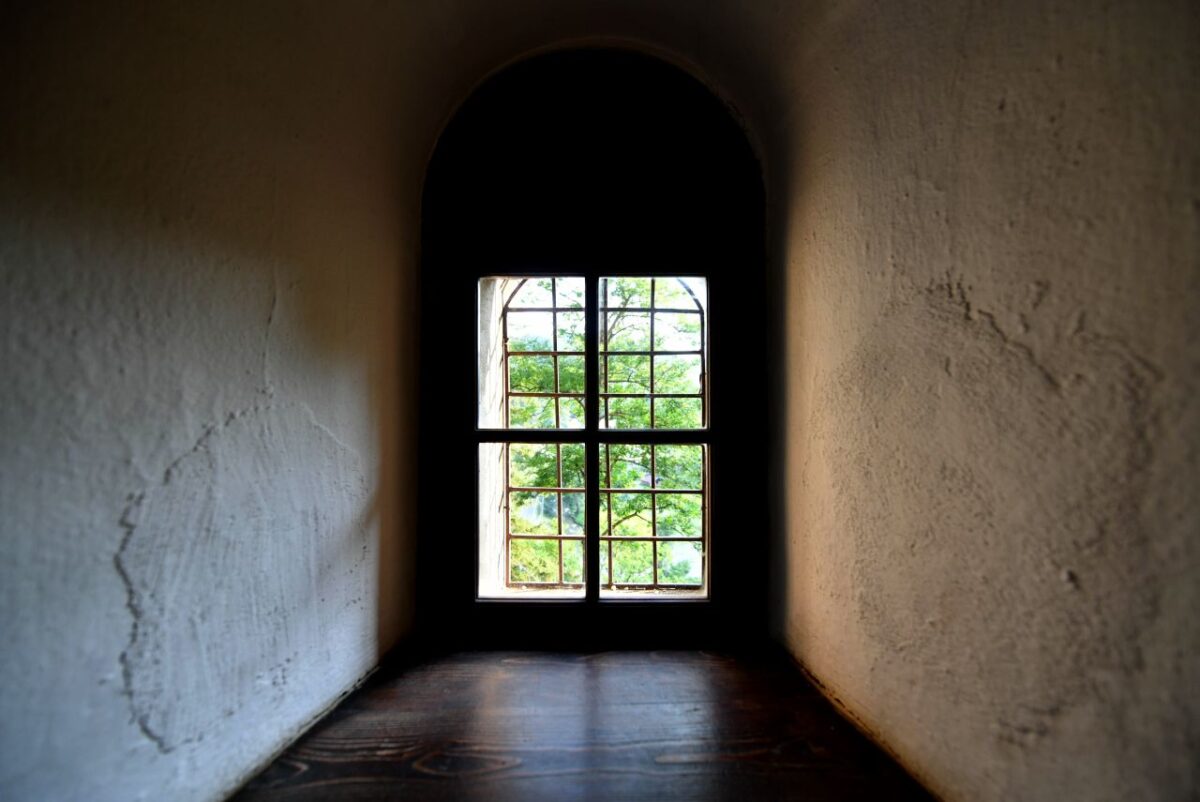 Under her guidance and supervision, the castle received modern amenities such as electricity and heating systems – after all, royals need comfort! – but also updates in style and architecture.
Queen Marie managed to combine elements of Gothic, Renaissance, and Art Nouveau styles to create a unique aesthetic for Bran Castle – all of which can be seen today.
It's basically like this: her husband, king Ferdinand I had Peles Castle to "play with," while Queen Marie had Bran. And she did an amazing job with it!
I am saying that because, in addition to the architectural transformation, Queen Marie also brought in an extensive collection of art pieces. This collection included paintings, sculptures, and historical relics that added depth and character to each room.
The Queen definitely had an attention to detail – one that can still be seen today in every corner of the castle, from the intricately carved wooden furniture to the exquisite tapestries adorning its walls.
However, when the communist regime came to power, the castle was ignored and left to decay. Fortunately, it was recently brought back to its initial glory and is now one of the best places to visit in Romania.
Bran Castle: Schedule, Tickets & Entrance Fees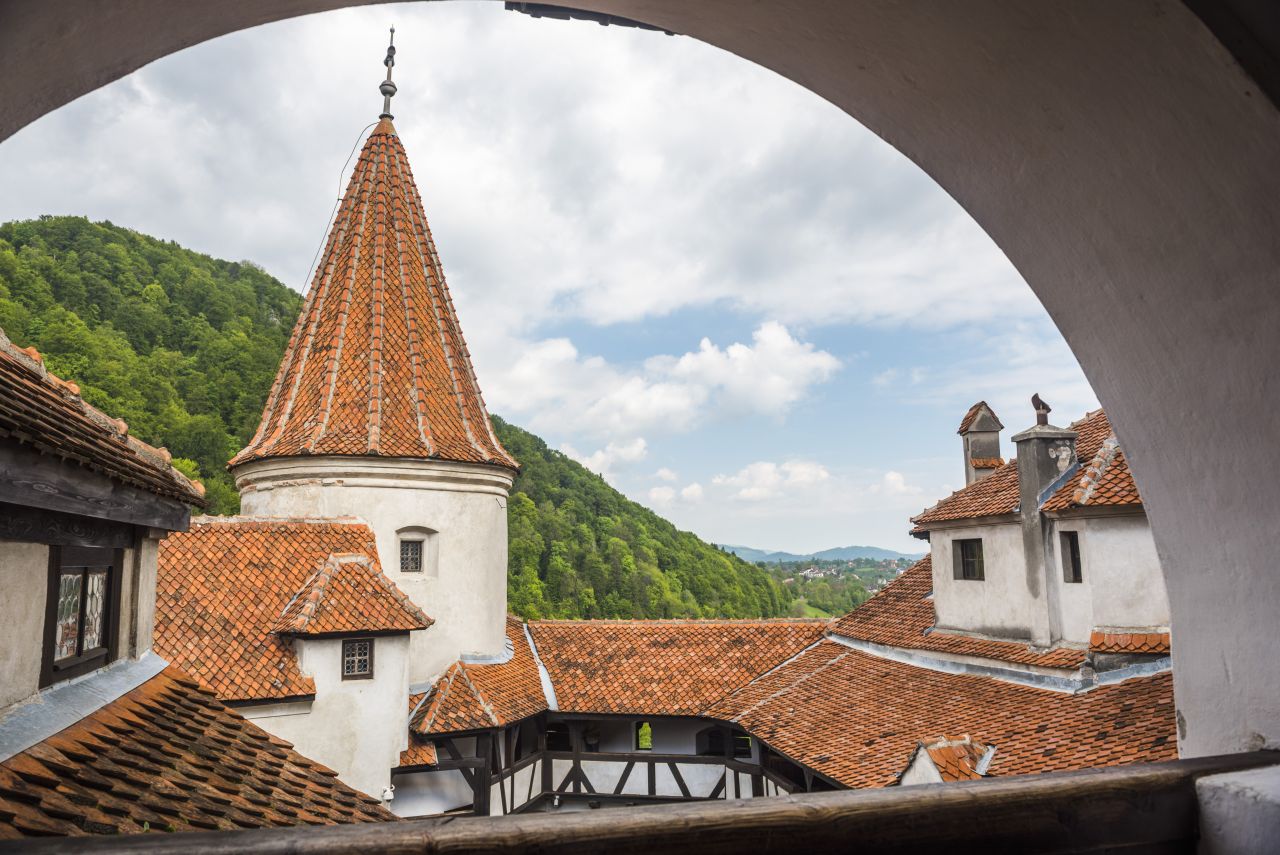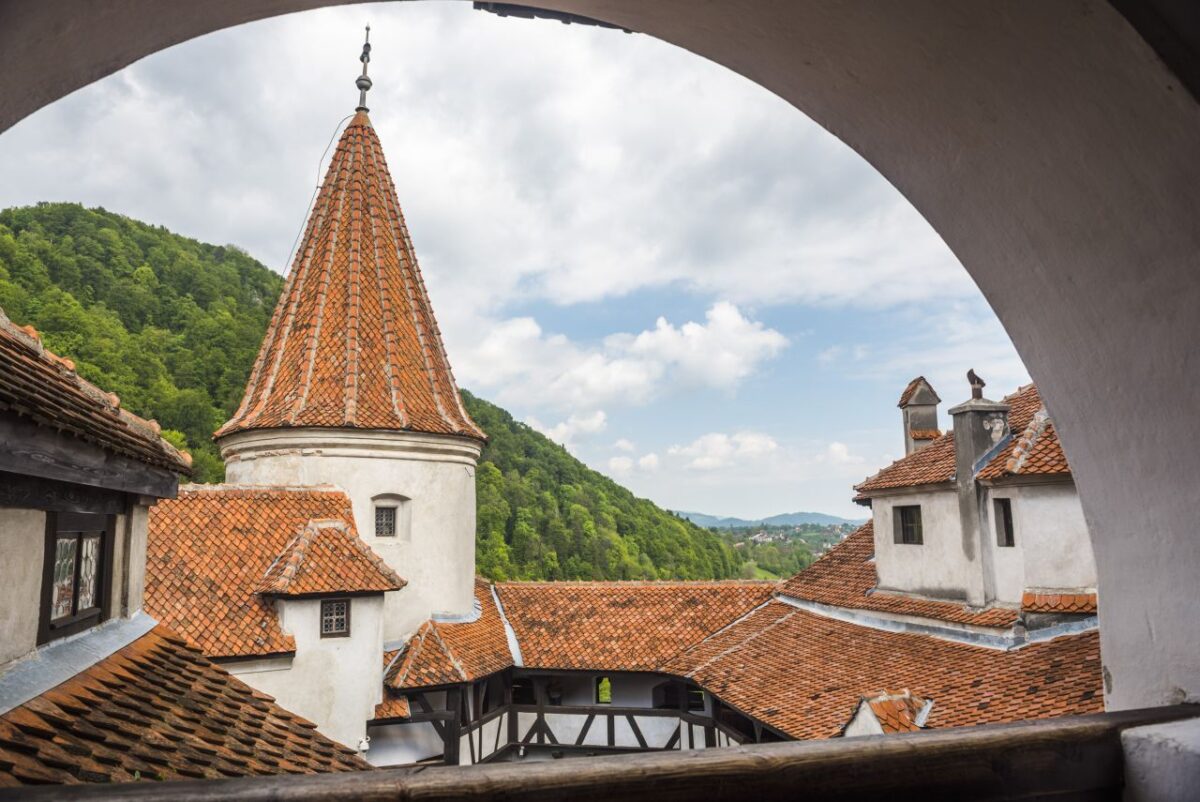 The castle can be visited all year long, with a shorter schedule during the winter months:
from Oct 1st – March 31st: between 9:00 – 16:00 (Mondays starting at 12:OO)
from Apr 1st – Sep 30th: between 9:00 – 18:00 (Mondays starting at 12:OO)
There are various tickets available, with discounts offered to students and seniors, but the main prices for visiting Bran Castle are:
Adult: 60 lei (12 Euros)
extra 10 lei (2 Eur) for visiting the Torture Chambers
extra 20 lei (4 Eur) for visiting the Tunnel of Time
I recommend booking all of these for a complete experience at Bran Castle.
Note: Make sure to double check the prices at the official website.
Conclusion
Even though you know now that it's all a lie and Bran Castle was never, in reality, the home of Vlad the Impaler aka Dracula, it's still an amazing castle that you should definitely visit during your trip to Romania.
And, yes, still take in all that vampire lore and enjoy the legends – because most legends are anyway untrue.
From military fortification to royal residence, the castle has undergone various transformations throughout its history, resulting in the great attraction you can see today.
And if you're interesting in some relaxing after visiting this castle, I wholeheartedly recommend Therme Bucharest, the absolute best spa in Romania.