Brasov is one of the most popular destinations in Romania, both for tourists, as well as those looking to become expats in Romania.
To help you better prepare for the city, I am here to share with you all the Pros and Cons of living in Brasov – but these can easily be used as a guideline for those planning to visit shorter term.
We have already talked about moving from the US to Brasov – and the family I wrote about is still there after all these years!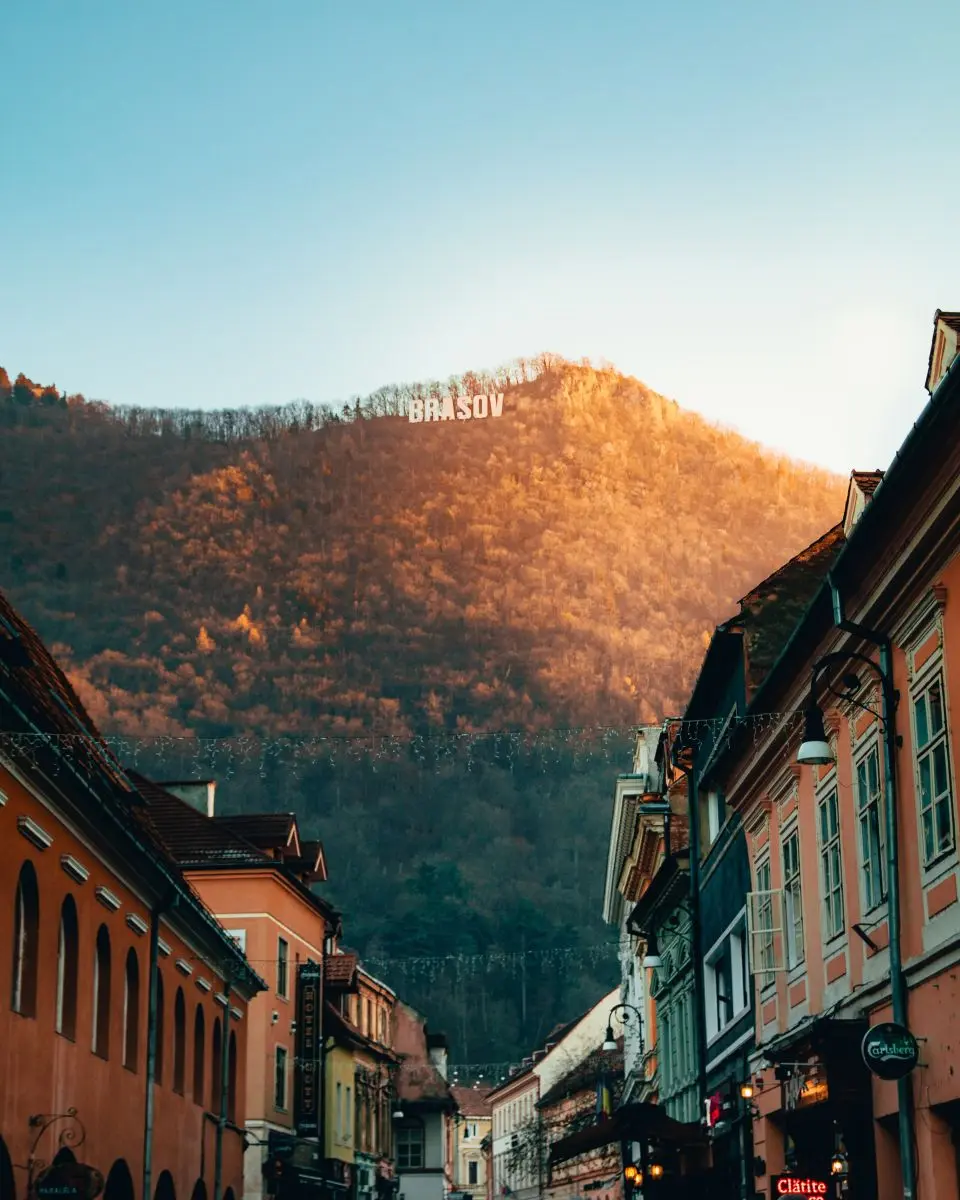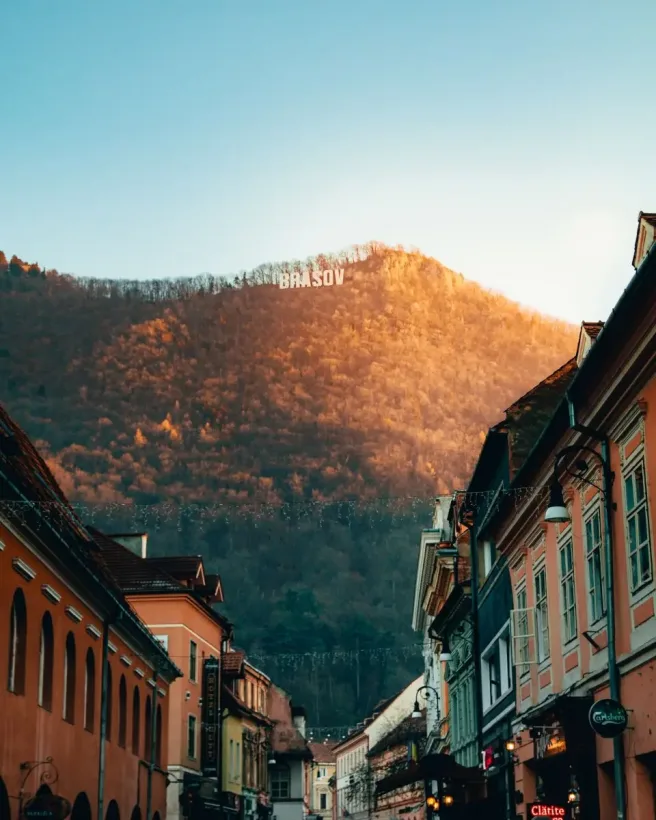 With connections to the most beautiful mountain resorts in Romania, Brasov is a great blend of modern life facilities and traditional-medieval architecture, with amazing districts and neighborhoods everywhere.
If you'll eventually decide for a permanent move to this city, I've got further recommendations for you in choosing the best neighborhoods to live in Brasov.
But first, let's get started with that list of Pros and Cons that I promised will help you decide whether or not this is the right city for you.
Pros of living in Brasov
We'll start with the good things about living here, as I think they are more important.
1. Brasov is close to some of the best mountain resorts in Romania
As mentioned above, Brasov has connections to the most beautiful and exciting mountain resorts in Bucegi (The Carpathian Mountains).
You've got plenty of ski runs available just a few kilometers away in Sinaia, Busteni, Predeal or Poiana Tapului for winter. And, of course, Poiana Brasov which is just a stone's throw away.
And then there are some mesmerizing climbing and hiking trails for summer in the same resorts, plus the 7 Stairs Canyon and the Piatra Mare mountains: everything at only 60 – 90 min drive away.
2. Brasov is less polluted
This one comes thanks to the proximity to mountains, woods and lots of nature.
Air is considerably more breathable and fresher than in many other big and polluted cities from Romania.
And this country does have problems in this area, with some cities (like Bucharest) being among the most polluted in Europe.
The high number of planted trees and green areas in the city also contributes to the improve air quality in Brasov. (You can read more about it and the best cities to live in Romania here.)
As somebody who's allergic (hate you, Ragweed!) I can also say that you get a lot less of it up here in the mountains, as opposed to most of the country where at the moment at least, this weed is out of control.
3. You can always enjoy amazing views
This also comes from the same reason: proximity to mountains also results in areas with amazing views.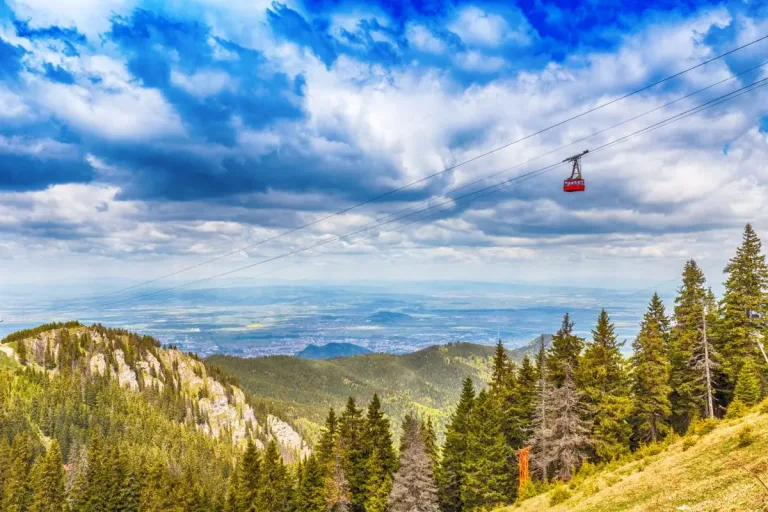 Whether it's an apartment in the city center, with a view to Tampa hill, or one in more peripheral neighborhoods, with beautiful views to the woods, you're almost guaranteed top views from any part of the city.
4. It's still close to the beach
Wait, what? Wasn't it up there in the mountains?
Well, it is – but it's still close to Romania's beaches. You can quickly get there by train or car in around 4 hours. Yes, not right next to it – but still close!
If you want to be right by the beach, then you might want to consider living in Constanta instead.
5. Close to Bucharest, the capital
A little over a 2-hour drive, and you're in Bucharest. This means that you'll be able to participate anytime, if there's any major national event or any important fest in the capital, and then quickly retreat from the noise and agglomeration back to Brasov.
Close to every important event, close to the capital of Romania, yet safe from the traffic and pollution that comes with it.
6. Solid educational center
Even though Brasov is not one of the biggest university centers in the country, it offers more than decent educational options, from kindergarten age to university studies.
There are a few private schooling options too and plenty of extra-curricular activities to choose from, making Brasov one amazing destination for families that want to make sure that their children get a proper education.
As a side note, if you're planning to make a move to Romania for studies, make sure to read my article that talks about how much money foreign students need in Romania.
7. Bran Castle and Rasnov Fortress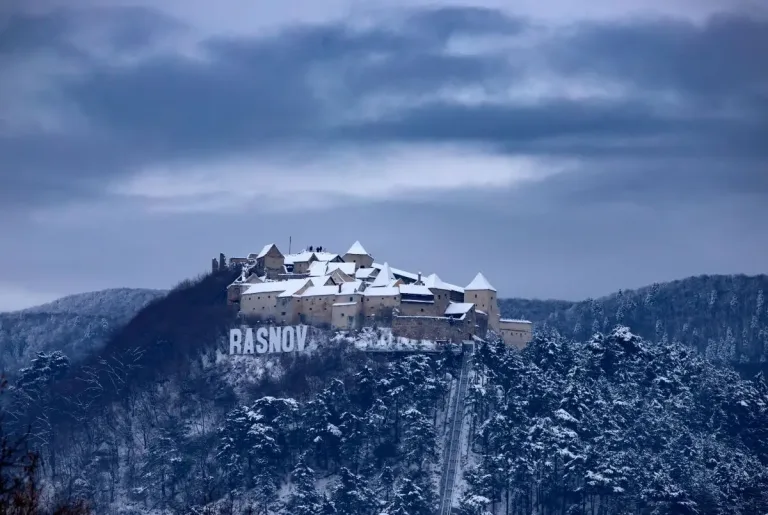 Dracula's Castle in Bran is half an hour away by car; the Rasnov Fortress is less than 20 minutes away. And, of course, it's even closer to Poiana Brasov.
So, if you have no ideas or money for weekend activities, these are great solutions available if you live in Brasov.
You can read more about the most impressive castles in Romania here.
8. Some of the most delicious traditional cuisine restaurants
Due to the tourists flow to Dracula's Castle, the entire area – including Brasov – developed great restaurants and offers, with delicious Romanian traditional dishes.
The palette of offers is enriched even more during summer, through the fairs organized in the main city squares. For gourmands, living in Brasov under these circumstances can be a real culinary delight.
I already wrote about the best pubs in Brasov – make sure to read that article as well for some ideas where to start your foodie adventure.
9. Solid public transport options
Brasov has modern buses, with a public transport system greatly maintained and organized.
There are electronic panels in bus stations, indicating the waiting time to each bus arrival in real time.
Plus, the automatization of buying tickets from machines placed in most of the stations is a great step forward, increasing accessibility to bus tickets for everyone, at any hour.
10. In Brasov, most winters have snow
Lots of snow. Not like in the rest of the country, where snow melts in a matter of minutes. They have enough snow and ice for snowmen and snowballs and for winter sports.
Another advantage of living in a city close to the mountains – the climate change ensures winters are winters, with snow every year. At least for now!
11. Less traffic
Although it's a quite big city, traffic is far from being as congested as in other big Romanian cities such as Bucharest or even Cluj-Napoca. This is a huge advantage, even if you're just a pedestrian!
12. Very expat-friendly
Many expats choose Brasov as their home base, resulting in a very active and diverse expat scene.
With meetings taking place regularly, it's easier to get integrated faster and meet some amazing people along the way.
This will also help you connect better with locals. Next thing, you'll be looking for Romanian names for your children. It's perfect!
Cons of living in Brasov
As you can imagine, it's not all perfect when it comes to living here. Let's check out some of the disadvantages next.
1. Not many Universities
There are kindergartens and schools and high-schools – no worries for children's education until they have to go to college.
But if you want to offer them more options – or if you're a student yourself – then you don't have as many options in Brasov as you do in better known university centers, like Bucharest, Cluj Napoca, Timisoara or Iasi.
2. It's busy with tourists during peak seasons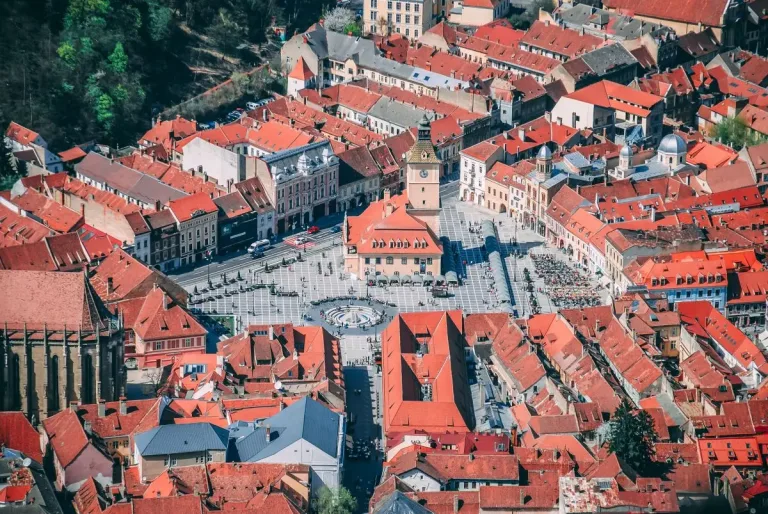 Given the popularity of the area, there's a big tourist flow, especially during summer and winter seasons.
This means that some areas (mostly the central ones) tend to get crowded and prices are usually higher.
Still, it's worth mentioning that this is a two-edged matter: a Con for introvert residents who prefer a quiet and peaceful life, yet a Pro for sociable people who see an opportunity in building a business that can benefit from the increased tourist flow.
3. When it rains, it rains with cats and dogs
The rain feels different – completely different – in Brasov, next to the mountains. Even in the summer.
Clothes soaked, wind, cold air, and not short summer rains, but long ones, with huge drops of water.
Since I'm not a big fan of rain (who is?) I will put this as a con – although it's obviously not a deal breaker. Still, you do have plenty of things to do in Brasov when it rains, so at least it's not all miserable.
4. Really cold winters
Freezing, actually. Boost your immunity system if you're sensitive to cold temperatures, and get prepared with warm clothes!
The temperature is generally lower all year long – including during the summer. So definitely not a big bonus for those who prefer warmer weather or shorter winters.
5. The Brasov Airport is still new
Being such a popular destination for tourists, it's shocking that the city only recently opened its airport (after many, many years of delays).
And while the airport has finally become reality in Brasov, it's still too early in its days for it to offer a solid amount of routes. But I am sure that this con will disappear in just a few years.
Also, you have Bucharest really close – just a couple of hours away, so you can kind of make up for that. A bit.
Conclusion
Looking at the list of pros and cons above, I can easily say that Brasov does look like a great place to start a new life in Romania.
There are many amazing things about it and the Cons are general annoyances in most cases and not really deal breakers.
With a fresh perspective upon the Pros and Cons listed above, and with all the good and the bad clearly classified, I'm sure you'll know exactly if living in Brasov fits your needs, expectations and preferences, so that it's easier to decide whether you'll move here or not.
So, for those considering moving to Brasov or already living here – are there any other Pros and Cons that I didn't mention? Share your thoughts in the comments section below to have a clearer view of life in Brasov!