With the number of foreign students coming to Romania increasing due to the general low costs of living, as well as low costs for private education (compared to other countries), I've decided to write this article detailing the living cost in Romania for international students.
In other words, we're going to discuss specifically about a student's needs once they start studying here, we'll create a monthly budget and even detail potential job opportunities for international students in Romania.
We have talked about the cost of living in Romania on previous occasions and we already know that $1,000 (about 1,000 Euros) could be enough for a thrifty person to live a decent life in Romania.
But what about students? How much money does a student need per month to live in Romania? We're going to find out in this article!
First of all, I think that it's pretty obvious that if you have at least the budget listed above, you should not worry too much: you can easily live on $1,000 per month in Romania as a student (and actually live a good life).
But what if you're on a tighter budget? Let's do what Ludacris says and see how low can we go!
How much I spent as a student in Romania?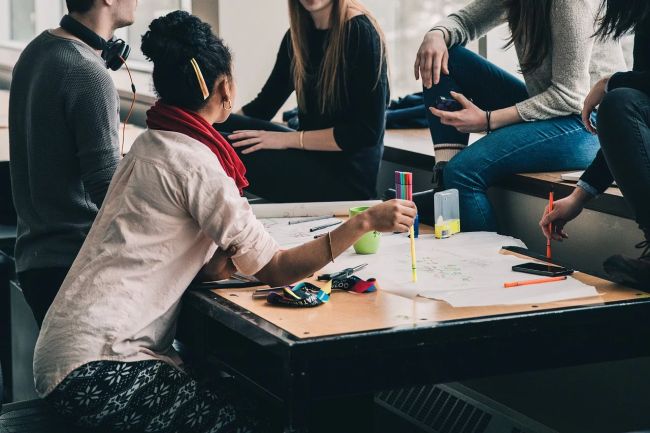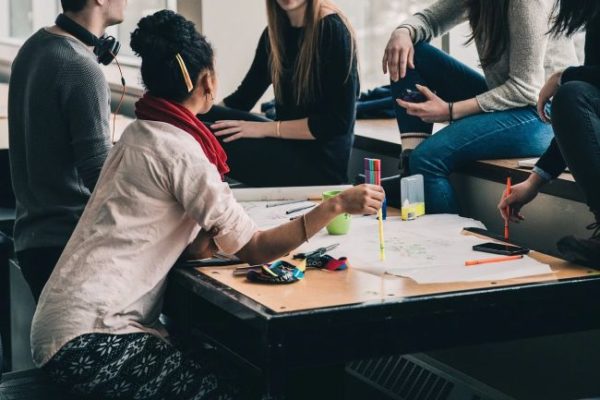 When I was a student – in the ancient times of early 2000s – my monthly allowance was anything between $185 – $350 and that amount was expected to cover all my living expenses – food, entertainment, school and everything else.
Then, I had extra money for the rent which was $120 per month for a crappy, small and old studio that worked for me, though. So my total budged as a student in Romania was around $400 per month.
That wasn't a lot of money even in a country as cheap as Romania – and prices have increased a lot since the 2003-2007 period I was a student here.
Also, I was living a poor student's life: eating very low quality food, which in turn was extremely cheap; I was drinking the cheapest booze available and choosing to party with friends, either at my place or theirs, as often as possible, as opposed to going out to the more expensive pubs or clubs.
I did go out to a decent pub maybe once or twice per week, but was very careful not to blow my budget.
I also went out for a pizza maybe once per month and hit some cheap cantina-like restaurants or fast food joints a couple of times per month. But for the most part, I ate at home – very basic stuff.
Still, I was always thrifty and wanted to save money – which I almost always managed to do, even on my low monthly budget.
It's also worth mentioning that some of my meals were basically paid for, as my parents were sending food over (which is a practice here in Romania – you'll probably be surprised to see the train drivers working as delivery men, with packages coming from all over the country for students waiting at the train station).
Of course, prices today are not as low as they were back then, but the point of sharing my expenses is that when you're a student, you can cut some costs to the bone and still make ends meet.
It's not fun, but if you don't have the money, it's good to know that you can do it.
How much money does a student need in Romania?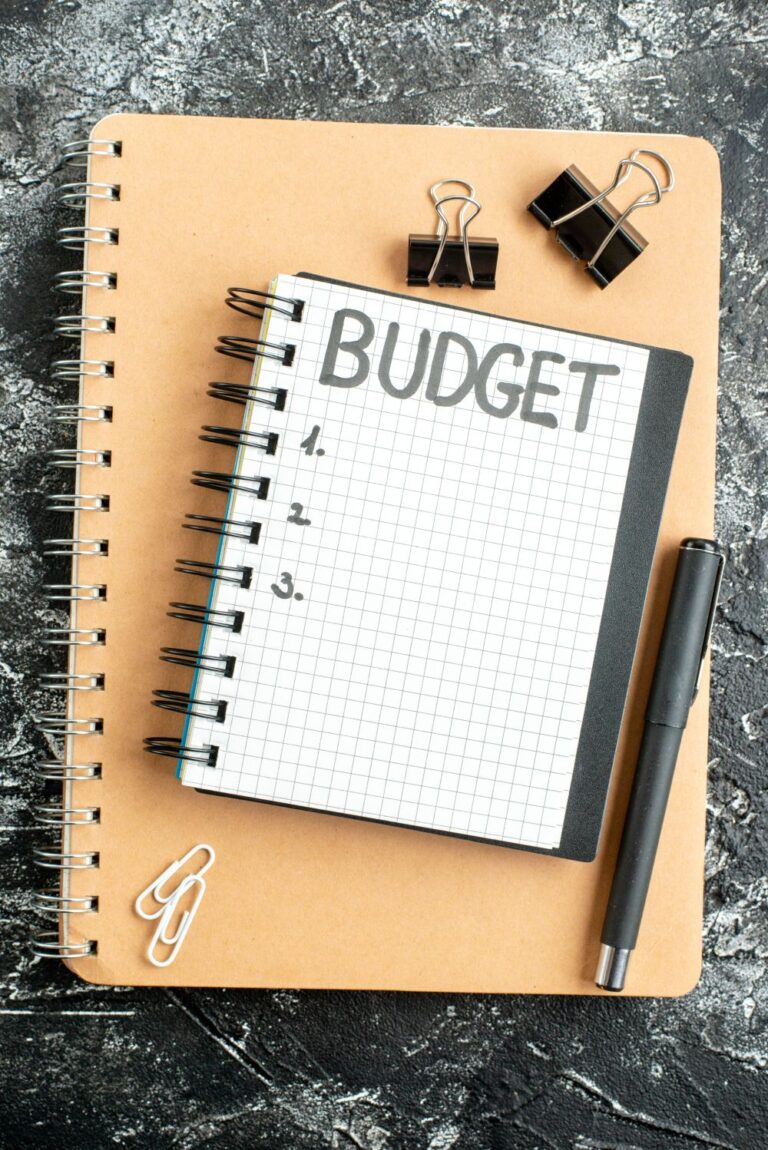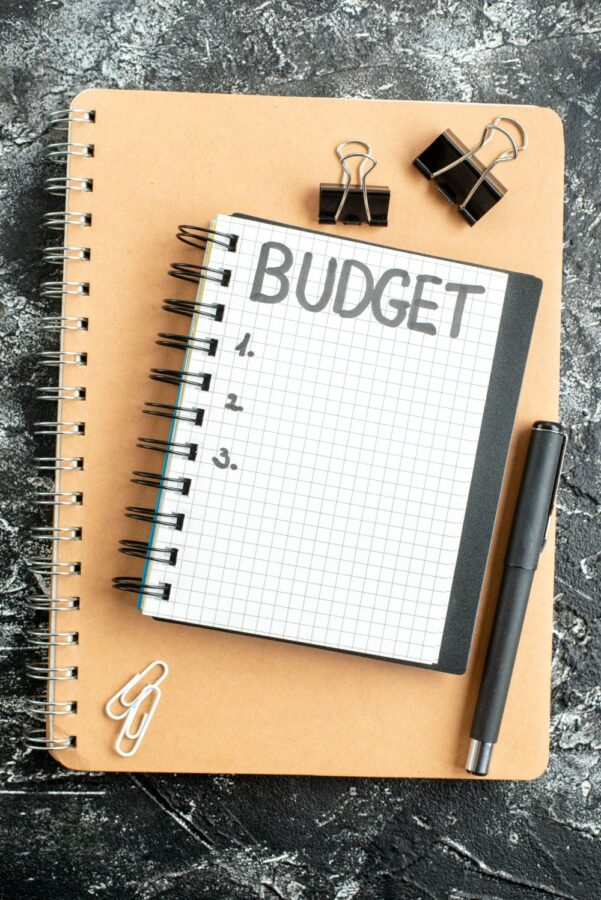 Fast forwarding to the present day, here is how much I believe one student should budget monthly for a decent life in the country, in one of the major University cities here, like Bucharest, Cluj Napoca or Timisoara:
Rental costs
Most likely, you don't need to live in a luxurious 5-bedroom mansion in the center of the city, which would cost close to what my yearly budget was back when I was a student.
Instead, you can opt for getting a place next to your University or close to a metro line for quick access to it.
Prices will vary a lot, but you can still find some nice deals like the ones listed below:
50 Euros / month (if you choose to share a dorm room with other students). Have in mind that there's massive competition for these!
100 – 150 Euros / month if you share an apartment with 1-2 other people. It's not uncommon for a two bedroom apartment to host up to 6 people: 1 couple per each room available, with the kitchen and bathroom (you would need 2 in this case) shared.
300 Euros per month for a decent studio, all for yourself.
Most rental places don't have utilities included in the rent, so you will pay anything between 30 – 100 Euros per month (including Internet, Cable and Mobile Plan). Expect to pay less if you're sharing expenses or living in a dorm.
Food costs
This is where your costs can really skyrocket, depending on your eating habits. You can also keep them extremely low if you eat on a budget, preparing most of your food at home and eating at student cafes and fast food places.
In this case, I think you could spend as low as 150 Euros per month. Make it 200 and you will already have a lot more options. Don't think "Ramen all day," nor eating out each day!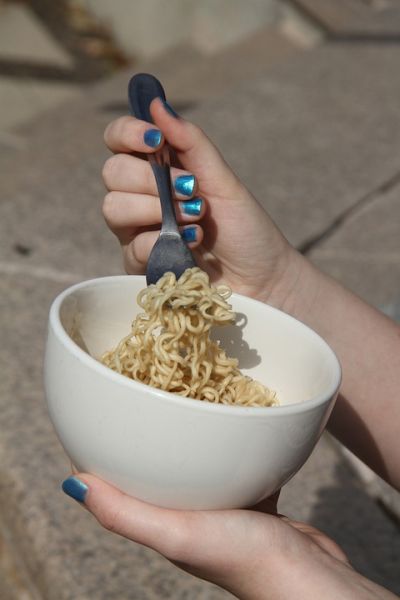 Still, the nice thing about food and students is that you will have a lot of colleagues from Romania who will generally receive a lot of delicious food from their parents.
And it's a custom to share, so you will probably get quite a few free meals if you're sharing an apartment or living in a dormitory.
Also, splitting costs with others if you share an apartment is a great opportunity to save even more money!
So if you are to ask me, go for shared accommodation and your budget will not take a hit – plus, you'll get to experience student life to its fullest!
Transportation costs
If you're not within walking distance to the University, you will have to go for some of the public transport options available: metro (in Bucharest) or bus/tram lines in Bucharest and the other cities.
On average, since students get discounted prices for monthly passes, expect to pay around 10 Euros for unlimited rides on all lines or even free travel – including train travel.
You can read more about the public transit system in Bucharest or learn more about riding trains in Romania.
Entertainment costs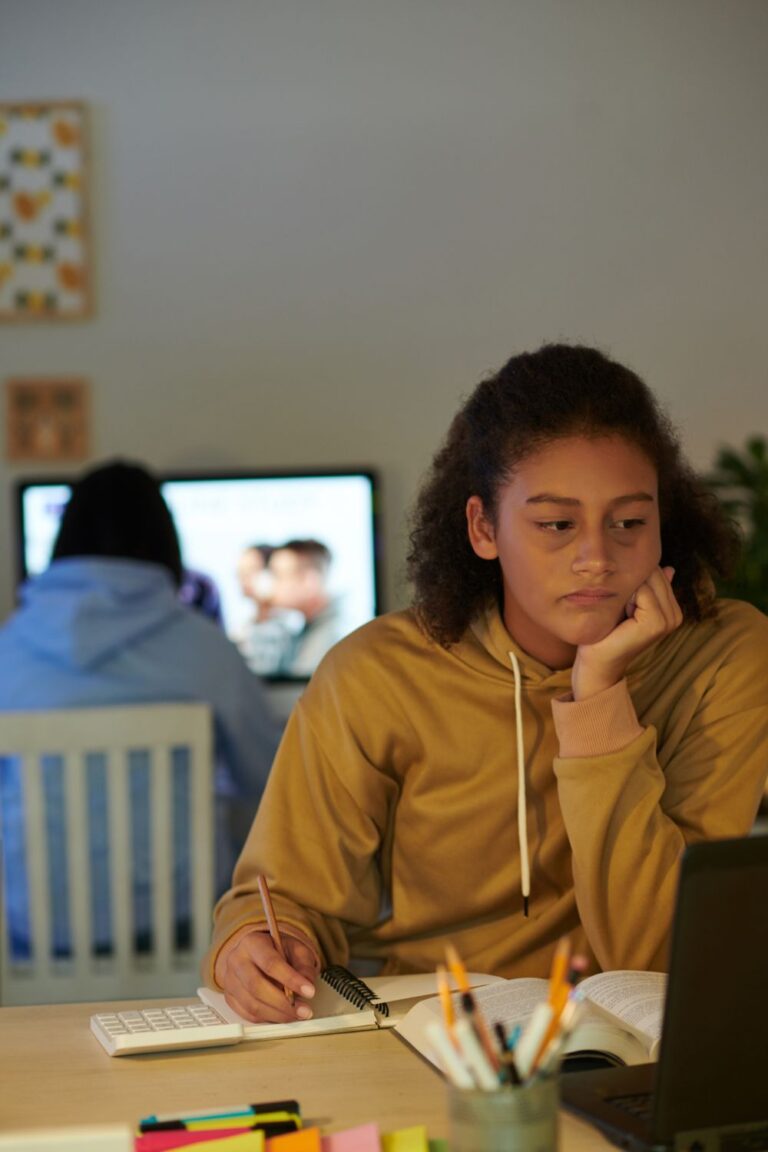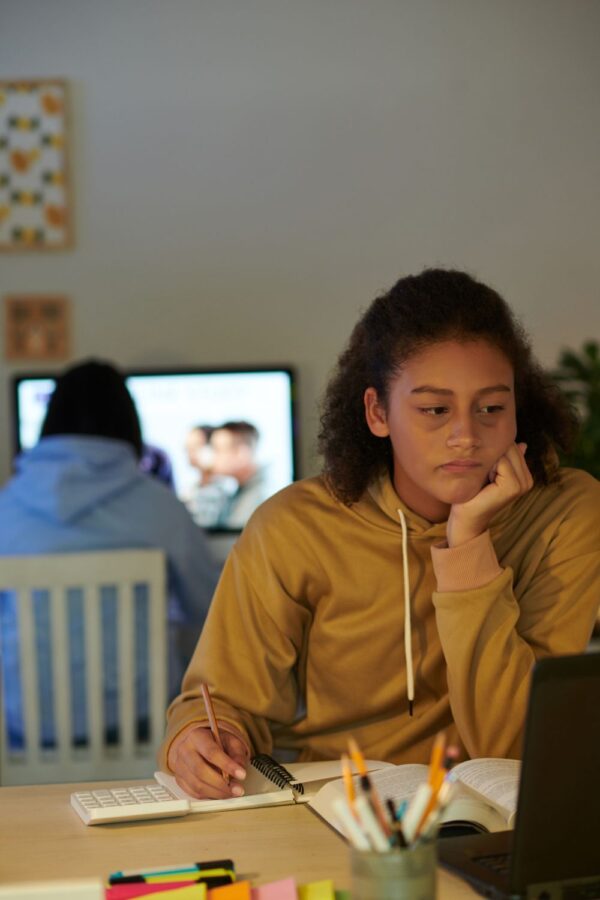 I would say that the three categories listed above are covering the basics and in theory you could make it work by only spending money there.
But most likely, you will have other costs and probably the most important extra thing to budget for if you're an international student in Romania is entertainment.
Fortunately, there are lots of free events for students and many places where you can spend quality time for free and fellow students will know about them.
But you will still most likely wish to go out for a drink, maybe spend a night or more clubbing, go to the cinema and so on. And while sky is the limit here, I'm taking a limited budget into consideration and sharing my thoughts below:
A night out in a pub will cost you around 10 Euros if you go to a regular pub: for this amount, you can drink about 3 local beers or soft drinks (maybe even 4!), which would probably be enough.
If you go for a club, cut the number of drinks in half and you can call it a night after spending around 15-20 Euros.
As you can see, prices can be very cheap in Romania compared to other countries, so you can still have a lot of fun on a budget.
So if you have around 75 Euros per month put aside for entertainment, you can have some really wild nights here.
Other costs
You will also need clothes, consumables and ideally put some money aside for emergencies.
These costs really depend on your way of living but you can keep them to a minimum. I, for example, rarely brought new clothes during my University years and I kept all other costs at a minimum.
Prices for consumables are really low too: you can get a bottle of shower gel for as low as 0.50 Euros, a 16-pack of toilet paper is around 4 Euros and a no-brand package of condoms can be found for 1 Euro.
While we don't have dollar stores or anything similar, all cities have Chinese shops and what we call "plastic shops" where you can find all sorts of very cheap products that are not of a horrible quality.
Rounding up the monthly budget for international students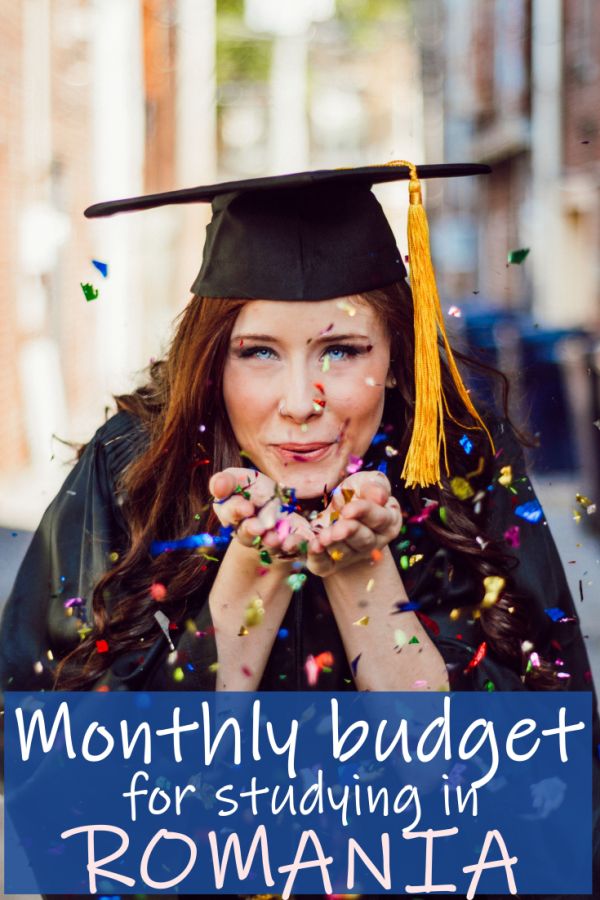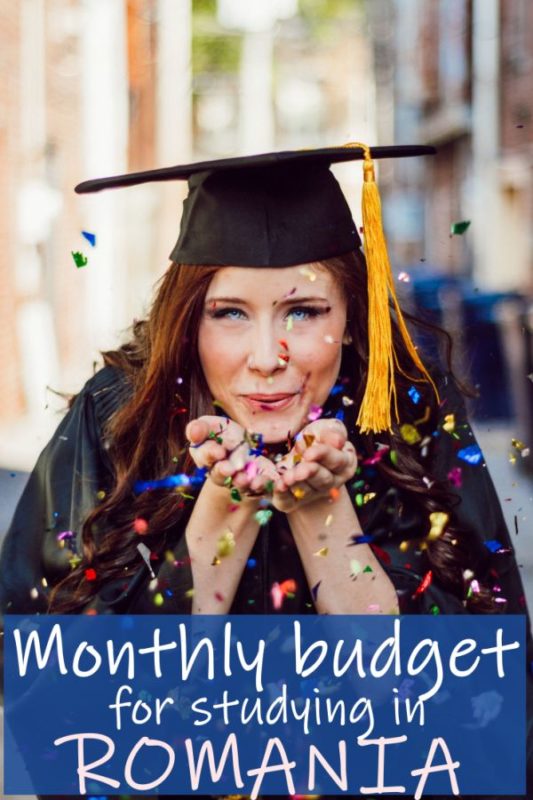 All things considered, if you're really on the low end of things and only look at the basics (basic rent, cheapest possible food, little to no entertainment and keeping all costs to a minimum), you could make it work as a student with a budget of 250 Euros per month.
This would be some pretty extreme stuff, though and I wouldn't recommend this budget to anyone: not even to students who believe that they can rough it out. It's not sustainable long term!
Instead, I would recommend a minimum budget of 500 Euros per month as an international student in Romania.
This would give you a lot more options when it comes to living in a nice shared place, you will eat better food, afford some quality entertainment and maybe even be able to put some money aside every now and then.
If you want even more options when it comes to your daily options – and especially eat a lot better, eat out more often and party a lot – a budget of 750 Euros per month would be great.
Anything above this would give you more and more options and you'd probably have more money than maybe 90% of the students here anyway!
Have in mind that students also get access to lots of free stuff, free events and they have major discounts basically everywhere.
Girls usually get more freebies when it comes to entertainment (usually free entry in clubs and even free drinks), but everything's evened out pretty much everywhere else.
In the old town, for example, there are sometimes free drinks offered to passers by: small shots of low quality alcohol to lure you in to a specific pub or another.
We used to simply roam those streets, soak in all the free drinks that they offered us and only afterwards choose a place as our home base.
This is not one of my proudest accomplishments, but the point is that you will always have options to score stuff for free – and completely legal.
Overall, I believe that a budget of at least 500 Euros per month would be a good starting point for any student out there, while 750 Euros per month would start to give you a bit more freedom and peace of mind.
But remember: these are guidelines and the reality could be a lot different than the calculations that I'm making here as your way of living could simply not work with my somewhat modest estimations.
IMPORTANT! I am not including in the budget listed above the prices you'd have to pay for the University fees. These vary a lot in the country, from free to 10,000 Euros or more per year, so make sure that you have these in mind as well when applying and considering the costs.
Can international students get a job in Romania?
Fortunately, the short answer is yes, you can get a job in Romania if you're an international student! No matter if you are here with a Student Visa or coming from one of the other EU countries, you are allowed to work in order to supplement your income.
However, you are only allowed to work part time jobs and most likely you won't find anything that's well paid – think stuff like the HoReCa industry or anything that doesn't require a lot of skill/experience.
Still, you can earn some 200 Euros extra per month by getting a job (or you can earn much more, depending on the job you get) which can help a lot when it comes to keeping costs under control.
Conclusion
This would be all that I have to share about estimated costs of living for students in Romania. If you have additional comments or questions, don't hesitate to let me know and I will be glad to answer.