If you love the beach, you may be considering Constanta not only as one of the best summer holiday destinations in Romania, but also as a candidate for a more permanent move.
Because the city is about so much more than sea, summer and fun, I decided to create a list and share the Pros and Cons of living in Constanta.
One of the oldest attested cities from the territory of Romania, Constanta is one of the few Romanian cities bordering the Black Sea and the largest port on the Black Sea coast.
While you are most likely to hear pigeons and crows in more Western cities of the country, you will hear seagulls in Constanta; and if you love the sea and take time to study it, you may even see dolphins occasionally.
Where you get to actually enjoy the most out of all the best aspects of living in Constanta (the beach, the clean air, the facilities of a big city) is another story, which we've discussed in a previous article regarding the Best Neighborhoods to Live in Constanta.
But for now, let's take a look at the main Pros and Cons of a more permanent move to Constanta, to compare them in the end and decide whether it is the right location for you or not!
Pros of living in Constanta
1. Permanent FREE access to the beach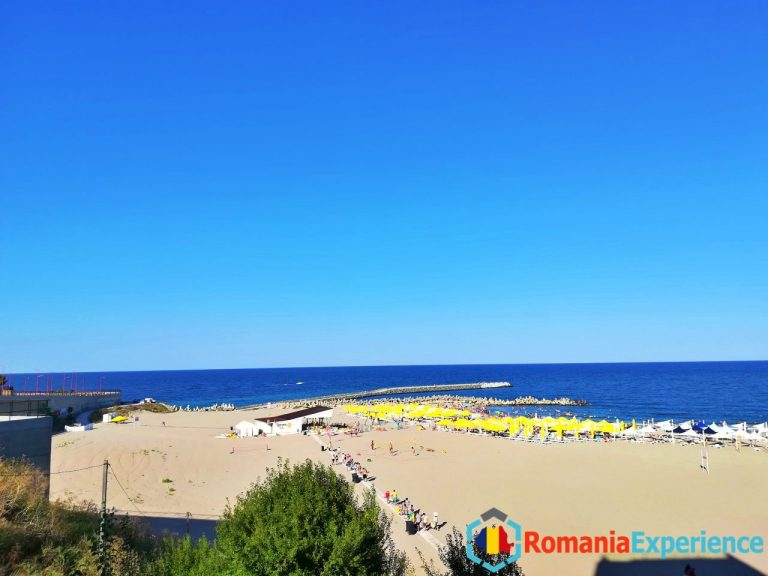 If you love those movies where you see people leaving the office building after a long and exhausting day at work and head to the beach, this is the city for you!
Few minutes away from the urban noise, you'll find some beautiful and quiet beaches right in your city.
A perfect place to hang out and walk your feet through sand while listening to the sound of the waves and picking seashells anytime, during any season, completely free.
Visiting the beaches though is just one of the important things to do in the city (click the link to check them all once you're done reading this article!).
2. Quick connections to all and the most popular seaside resorts in Romania
There's no other city closer located to all the popular seaside resorts in Romania than Constanta.
Only 20 minutes to one hour drive to the most beloved and well-known sea resorts in Romania and the best beaches in the country.
Means to get there are also various and cheap, starting from personal car or bike to trains and private buses.
3. Hot summers
It's a warm climate all-year round, with milder winters and hotter summers.
Just like winters can be felt so much colder and freezing in the mountains than in the rest of the country, the summers can be felt so much hotter next to the seaside than in other parts of Romania.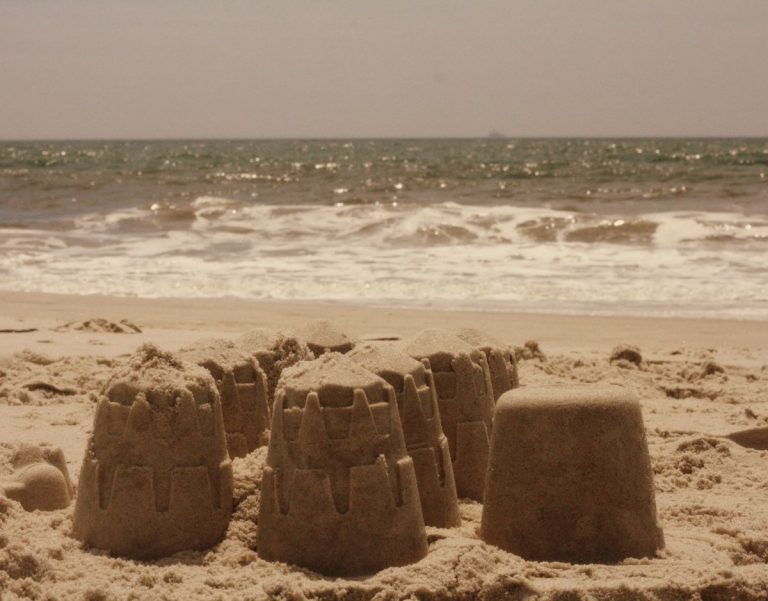 This leaves you with very warm, sunny summer days in Constanta, which will have you ready for the beach in no time.
4. Dolphinarium, Planetarium, Danube Delta Micro-Reservation
The only dolphinarium in the country, plus one planetarium and the Danube Delta Micro-Reservation are all located in Constanta.
Firstly, the shows organized here are great educational materials for your kids' free weekends, and something different than the ordinary zoos and parks.
And secondly, people from all over the country travel here to see these places, whereas you'll be able to relax and enjoy them anytime with so much less effort if you live in Constanta.
5. Big shopping malls
Really big, well-maintained and modern shopping malls. Constanta doesn't lack shopping malls, and I'm sure you'll love them as they are still a huge part of Romania's social (and shopping) culture.
Not only for shopping from the most reputable brands, but also for the big cinema and other features. You will see that shopping malls are great places to mingle with locals.
6. Well-organized means of public transport
Unlike other big cities from Romania, you won't find a wide variety of means of public transport such as trams, metro and trolleybuses.
Things are kept simple in Constanta, with buses only, which will take you to any corner of the city. Timetables are well-organized and showed on real-time electric panels.
Another big plus worth mentioning here is represented by the three bus lines dedicated to children going to the kindergarten and to school – a quite unique and very useful public service.
7. Connections to Bulgaria
Constanta is one of the cities with the greatest proximity to Bulgaria.
If you've got relatives there, or want to travel quite often to the Bulgarian beaches, you're very close and have great, quick connections by bus or by car from Constanta.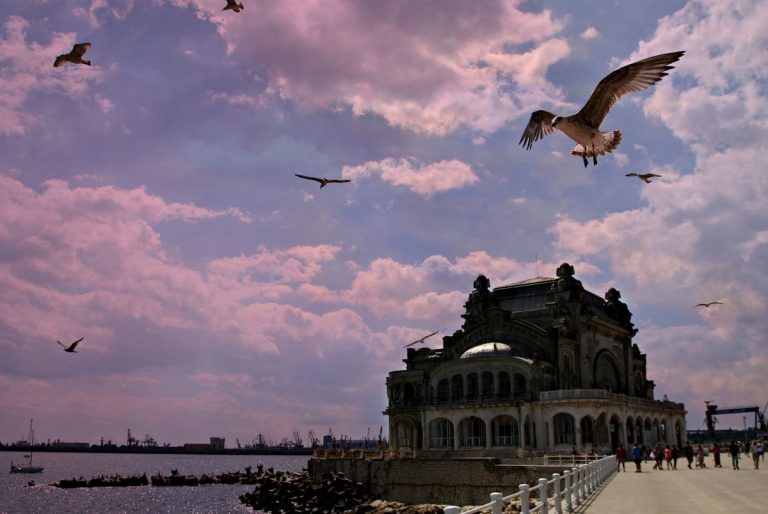 8. Close to the mountains
In a matter of only 3h30min, you're in some of the most popular and beautiful mountain resorts from the Carpathian Mountains such as Sinaia or Busteni.
You have the beach at one walk away, and the mountains at a less than 4h drive. What else can you dream about a city?
9. Proximity to Danube Delta
Well, I guess this is the answer to the question I just asked above. You have the beach in your city, mountains at a few hours drive away, and the Danube Delta at less than one 2h drive.
All types of nature are so close and accessible from Constanta – making it a great city for nature lovers.
10. Big, modern city
Constanta is one of the five biggest cities in Romania, and such a modern one. This means it's constantly improving everything, from architecture to public services and facilities.
All the new opportunities constantly rising in this growing and developing city make Constanta a great city to live in.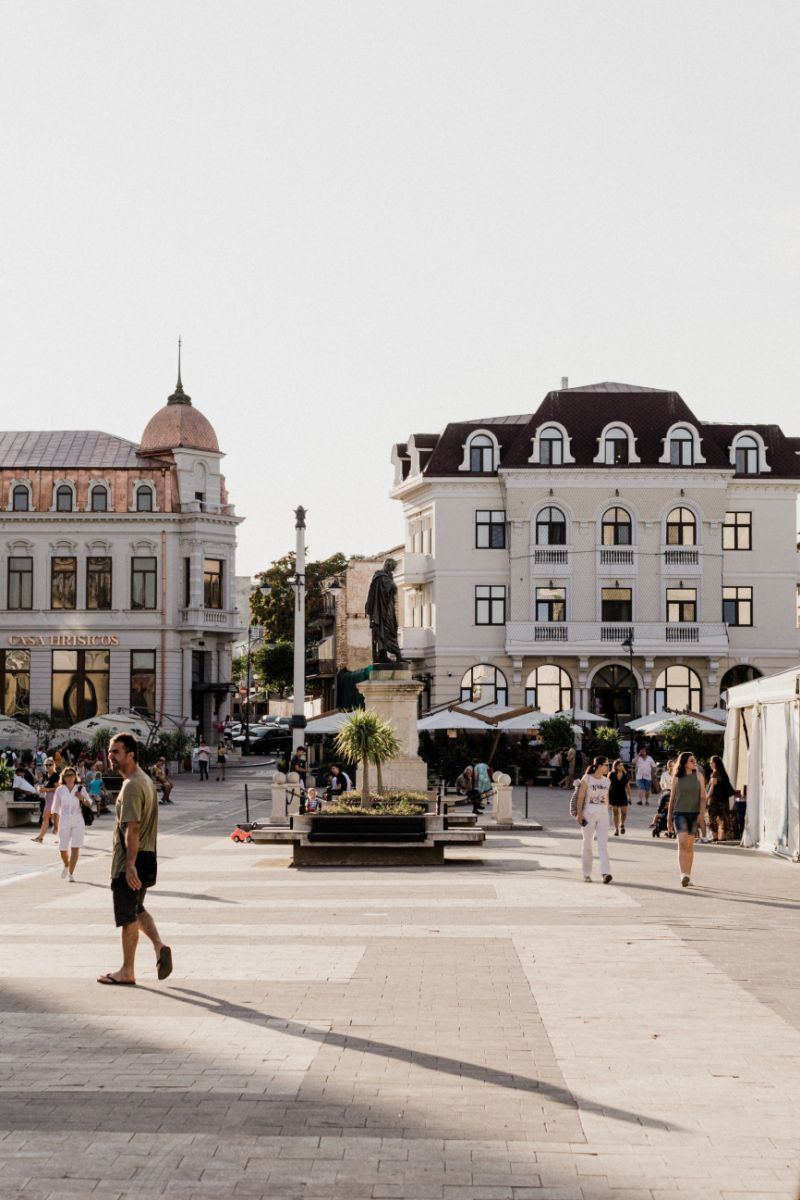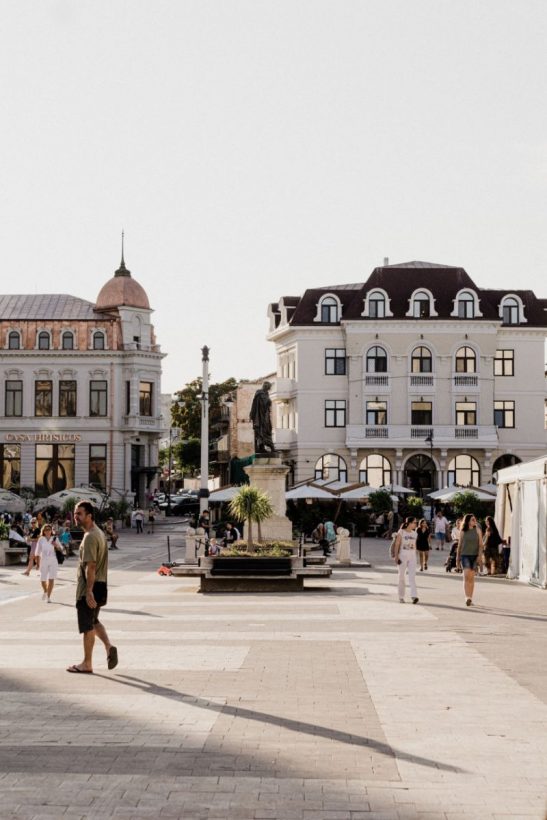 11. Neversea Music Festival
Just like Untold Festival is organized in Cluj-Napoca every year, Neversea is the summer festival of music and colors in Constanta.
For those living in the city, there will be the advantage of participating with minimum to no costs, depending on your will to buy a ticket or not.
But no additional costs with accommodation and transport to get to Constanta, if you live here already.
12. Some of the most delicious seafood restaurants in the country
Thanks to the proximity to the Black Sea, restaurants in Constanta – as well as in all the seaside resorts around – serve some of the best seafood and pescatarian dishes in the whole country.
Fish freshly captured from the sea is definitely more unique and special than frozen fish.
So there you go, some of the most delicious seafood restaurants are in Constanta, if you love this type of dish.
13. Trips and sunsets on Ovidiu Lake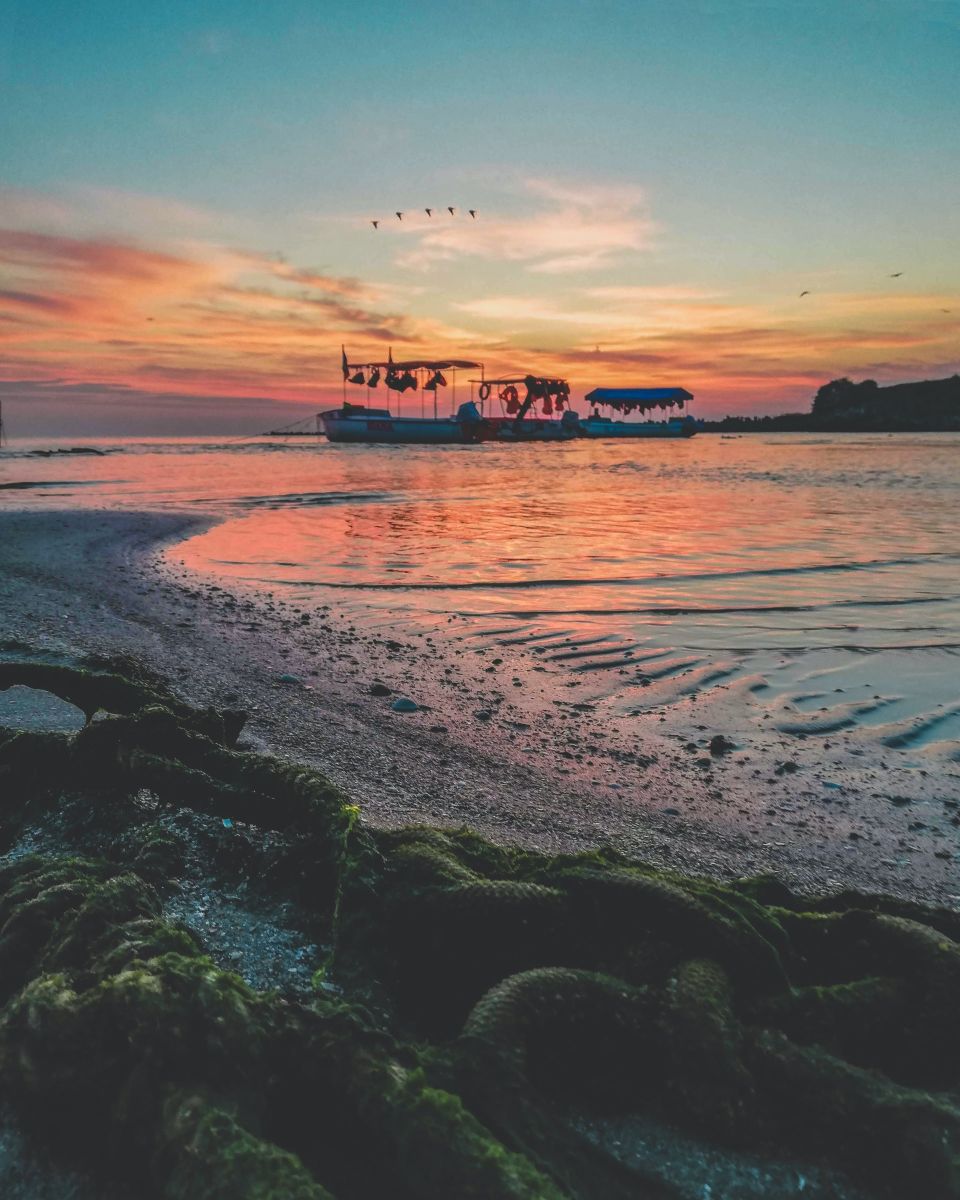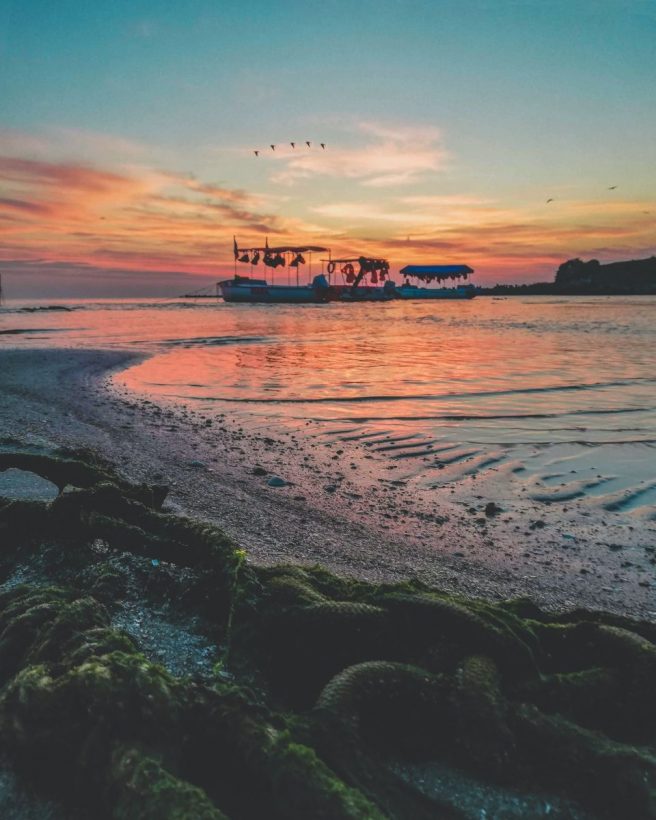 Not every city has a beautiful lake to walk next to and even to explore with boats and short trips – Constanta does!
Ovidiu Lake is ready to offer you some of the most beautiful, fascinating, inspiring and romantic sunsets, as well as long, exciting trips on the boats sailing the lake towards Ovidiu Island.
14. Clear, beautiful constellations
I say this every time I get to Constanta and to the seaside resorts around.
Next to the sea, from the beach or from any terrace, at midnight, stars seem so close to the earth and so clear, that constellations such as Delphinus, Ursa Minor, Ursa Major and many others can easily be explored with the naked eye.
There are very few other places in Romania from where you will get such a good view and beautiful spectacles at nights.
If you're passionate about astrology, make sure you bring your telescope with you, because living in Constanta will offer you plenty of time to study the sky!
Cons of living in Constanta
1. It can get really busy during the summer season
Of course. Tourists from all over the country and often from other countries come to have fun on the beaches of Mamaia, Constanta and other seaside resorts.
The city, therefore, gets really busy with tourists during the summer season.
This means that it gets noisy and pretty chaotic – although this is usually in the areas closer to the beach and not the residential neighborhoods.
2. Not one of the cleanest cities in Romania
Despite all the beauty, modernism and charm of the city, Constanta is not one of the cleanest cities in Romania.
Especially in areas that are close to the train station, or on streets that are not in the central area of the city.
3. Taxi drivers can often be deceitful
By that, I mean pushy.
They can start "hunting" clients, especially in the train station area, where they can go as far as taking the luggage to put it in their trunk so you don't choose the taxi anymore; the taxi chooses you.
Look confident and stay firm in your decisions, do not let yourself persuaded and be aware of drivers trying to go longer paths than necessary to the destination to earn more money.
And if in doubt, always ask before getting in the car how much it will cost to get to your destination. Most often than not you will end up paying more than you should.
4. Not a big University center
Last but not least, one of the major flaws of living in Constanta is the fact that it's not one of the big University centers in the country.
Students will most probably choose Bucharest or other important University cities from Romania for superior studies, having to leave Constanta.
Bucharest, anyway, is little over a 2h-drive away, so distance is quite short and they can come back home to visit you in Constanta fast and easy.
Conclusion
Taking an objective look at the Pros and Cons of living in Constanta, each Con is actually more of a disturbing aspect rather than a real deal breaker, whereas Pros are by far outweighing the number and importance of all the flaws.
Overall, Constanta seems like a really inspiring Romanian city to live in, given so many connections to so many different forms of nature plus the modern vibes and facilities.
But in the end, you're the one to decide whether it's a good fit for you according to your own filters and needs, and I hope that having the list of Pros and Cons objectively analyzed above will be a quick aid to your debate.
Are there any other positives or negatives that I haven't mentioned about living in Constanta? Let me know by sharing your comments below!