Since moving to Constanta nine months ago, I've been exploring the local restaurants, both small and big, with great ratings or not. And today I am here to share with you my findings – the absolute best restaurants in Constanta.
Try any (or all) of these places and I guarantee you will be extremely satisfied. While prices are not the lowest in Romania, the food is good, the portions are huge and you know you're getting quality meals in any of my recommended ones below.
So let's not waste a single second and instead let's find out where to in in Constanta: my top choices for restaurants in the city!
1. Tokyo Rikiya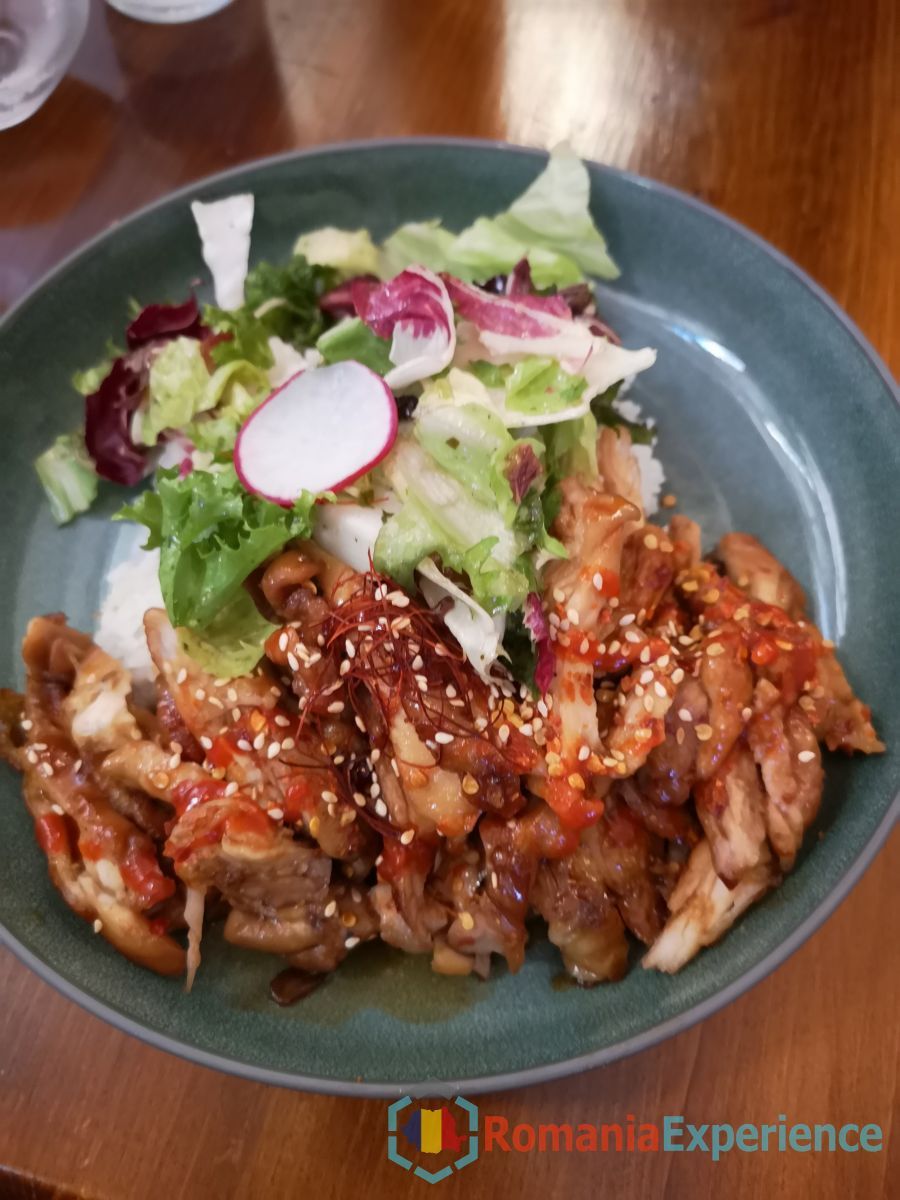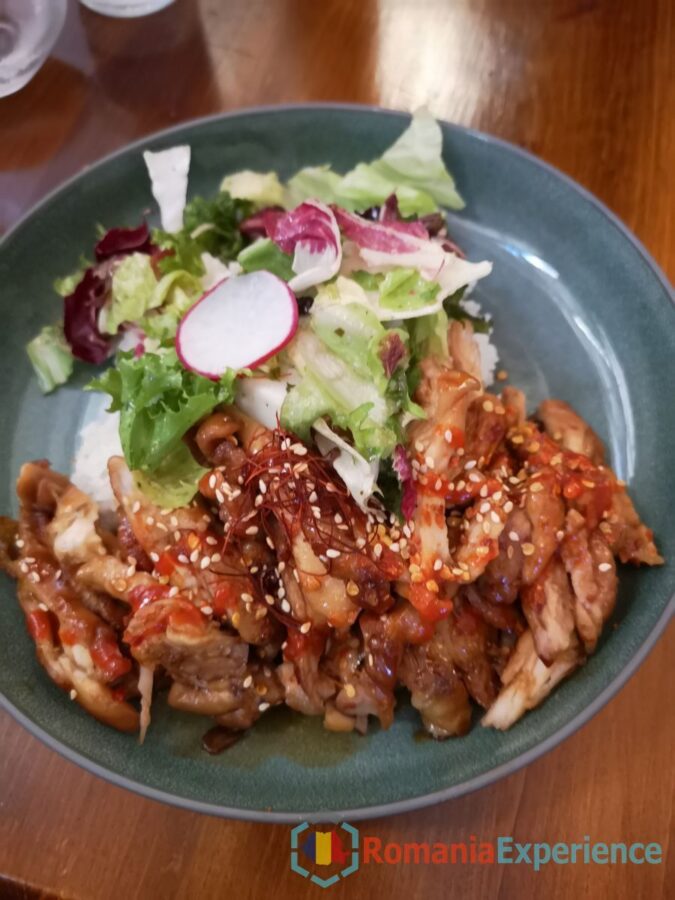 This is my wife's favorite restaurant in Constanta and definitely in my top 3 as well. My son loves it too since he's a big sushi fan, so I am sure that you will find it amazing.
It's right in the heart of the city, so very easy to get to, also (but also easy to miss if you don't know about it since it's relatively small).
With food cooked by Japanese chefs – one of which is becoming a bit of a celebrity lately – you can only expect amazing quality.
I personally enjoy their Ramen and Ginger Chicken Teriyaki, but I have to admit that nothing we've eaten there wasn't amazing. Absolutely delicious!
You've got plenty of options when it comes to sushi rolls, menus and special offers and also Japanese Wagyu if you have some extra cash to spend.
But prices here are decent (Westerners would call food here very cheap), the service and vibe is amazing and you will leave with a happy, full belly.
Just make sure to reserve a table beforehand, especially if you're planning to visit during the weekend.
Links for you: Official website (for reservations/orders). Google maps link here.
2. Buddha Bar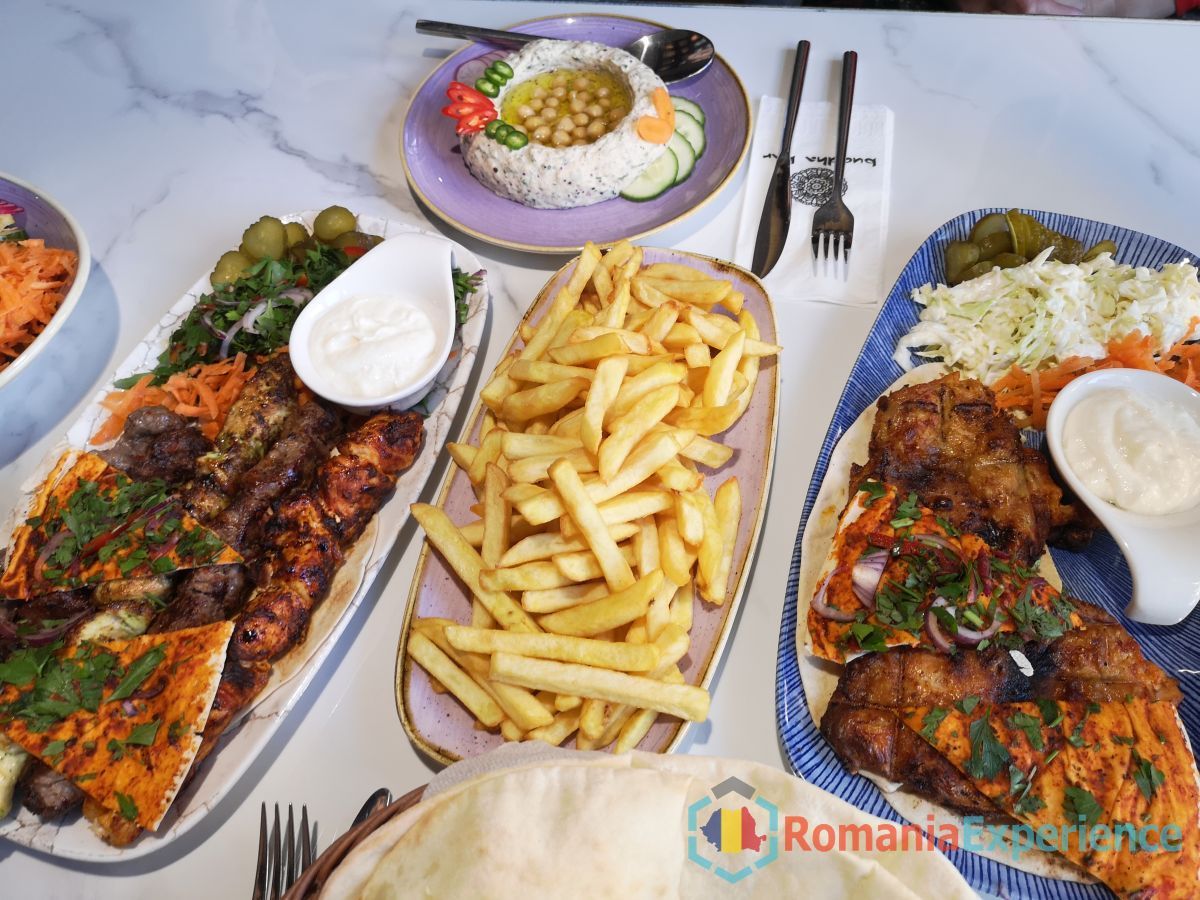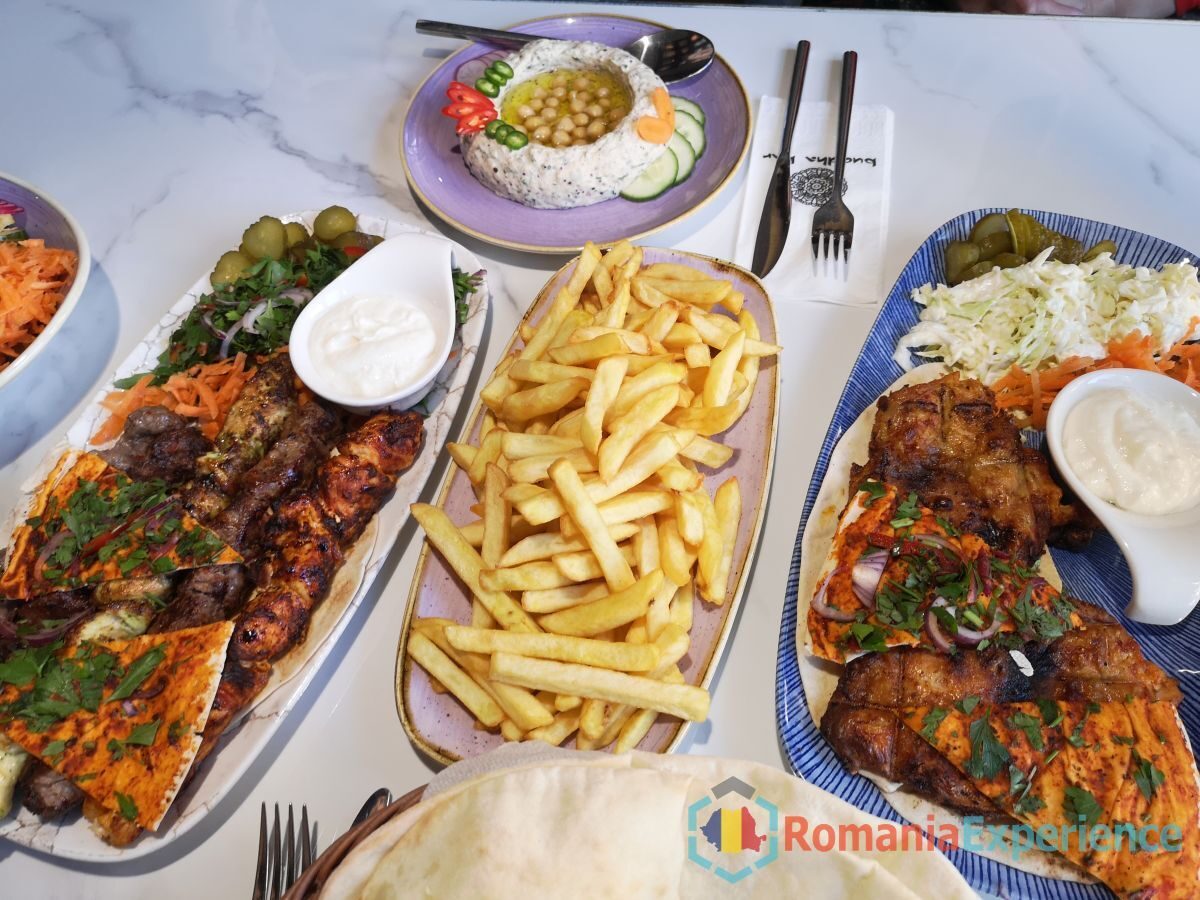 Now this is my favorite place in Constanta. A Lebanese restaurant that offers views over the sea, AMAZING food and decent prices. Perfect vibe too… no reasons to complain.
You have all the best Lebanese foods here, with authentic ingredients. Various types of hummus, mixed grill options with various meats cooked to perfection, amazing Fattoush and mouth-watering desserts… all these are on the menu (and more).
The portions are huge, the prices are decent, the service is really good. Make sure to get a table in the "smoking" section (or on the terrace if weather allows it) to enjoy your meal while looking at the Black Sea. Perfection!
IMPORTANT: Make sure to go to the one marked on the Google maps below (across the sea). There's another Buddha Bar in Constanta, nearby (in the old town area) and one in the Marina, but this one is the best. Don't mix them up!
Links for you: Official website (for reservations/orders). Google maps link here.
3. Tara's Gastropub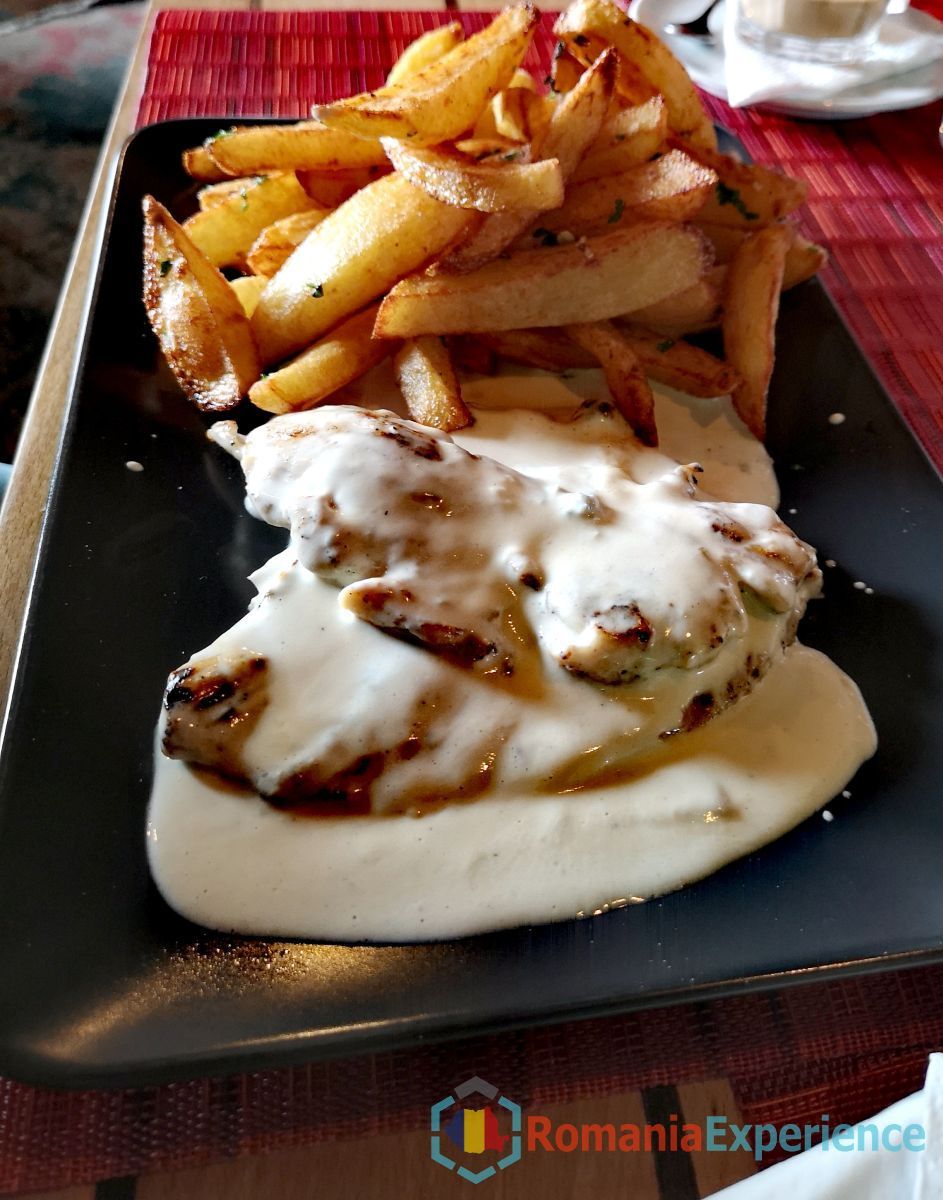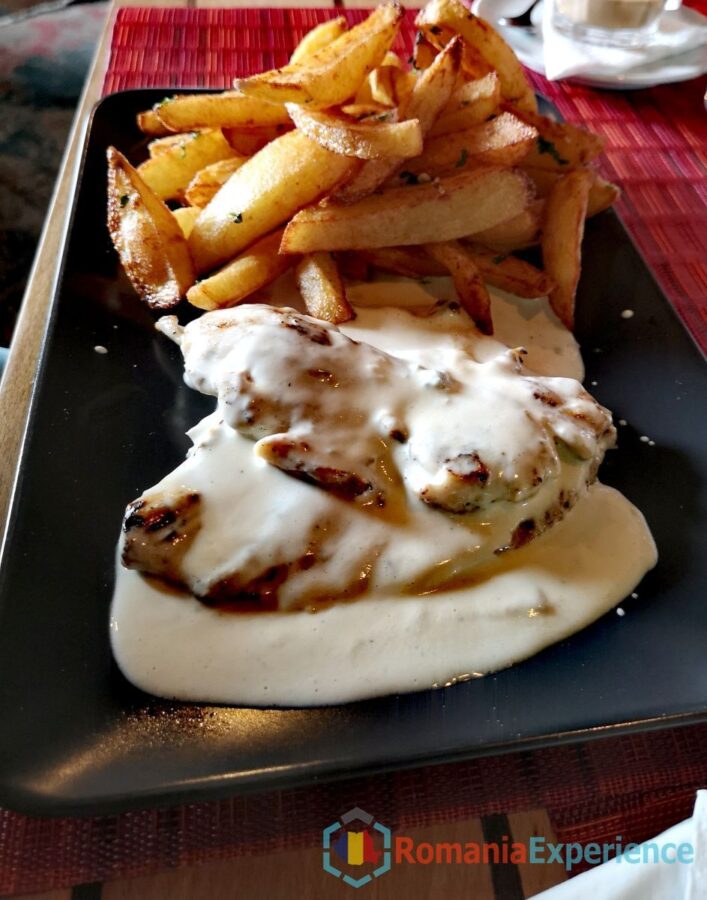 Hidden behind apartment buildings, on a quiet street that you will probably never walk on unless you're searching for this place, Tara's Gastropub is a real gem that probably it's mostly locals that know about.
It serves amazing food – including a few traditional Romanian dishes – and they're all delicious.
The place also has a yard that's amazing during the warm days, the people and vibe there are really nice and, as I said before, the food is delicious.
And there are some nice choices for those of you who are more daring, like marrow au gratin, but also more traditional foods as well.
So make sure to visit Tara's Gastropub – it's centrally located, even though not on one of the main streets.
Links for you: Facebook page (for reservations/orders). Google maps link here.
4. La Scoica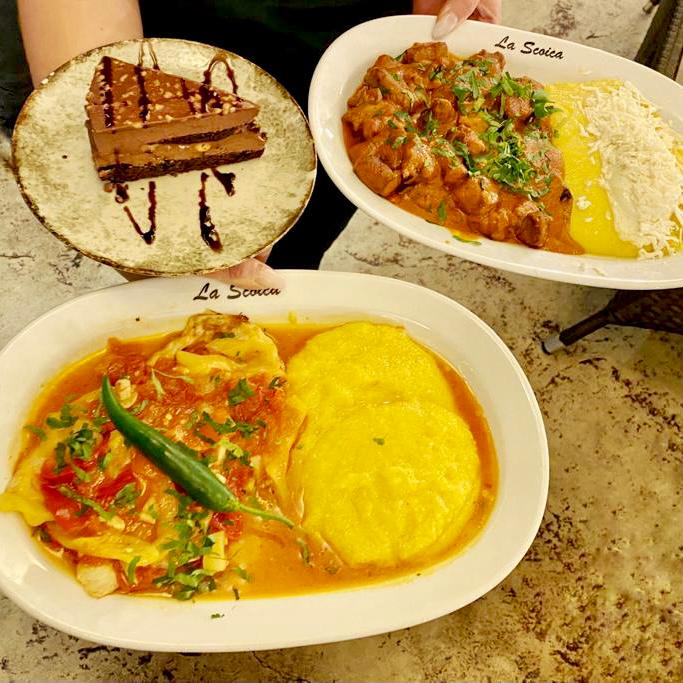 This is one of the most popular restaurants in Constanta, and one with a loong history. I've known it for many years now and even though it's a bit touristy and, depending on when you visit and what you order, it can be a bit of a hit or a miss, I still want to have it here on the list.
Eating at La Scoica, which is conveniently situated on the Mamaia Bulevard in a semi-central location (and close to the beach too) is a pleasant experience overall.
They have a huge menu, offering anything and everything, from traditional Romanian dishes to seafood and international cuisine. I recommend trying the Romanian dishes here, they're some of the best I have had in Constanta.
Links for you: Official website (for reservations/orders). Google maps link here.
5. Reyna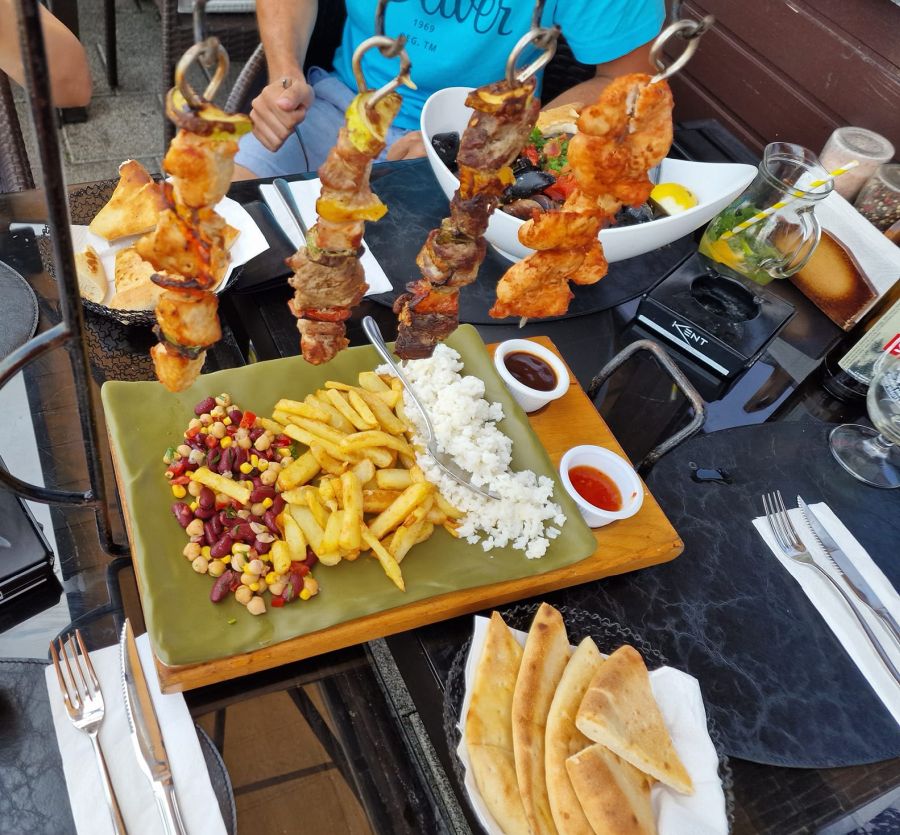 There are actually two Reyna's in Constanta – one in the Tomis Marina (the one I am recommending) and one close to Mamaia, which is equally good.
The prices here are a bit spicy (after all, it's in a prime location AND aimed at tourists), but the food is really good, with plenty of options.
Their main attraction is the Skewers for two, which is presented in a really nice way, but you can have all sorts of seafood here, as well as traditional and international dishes.
Links for you: Official website (for reservations/orders). Google maps link here.
6. Toscana Restaurant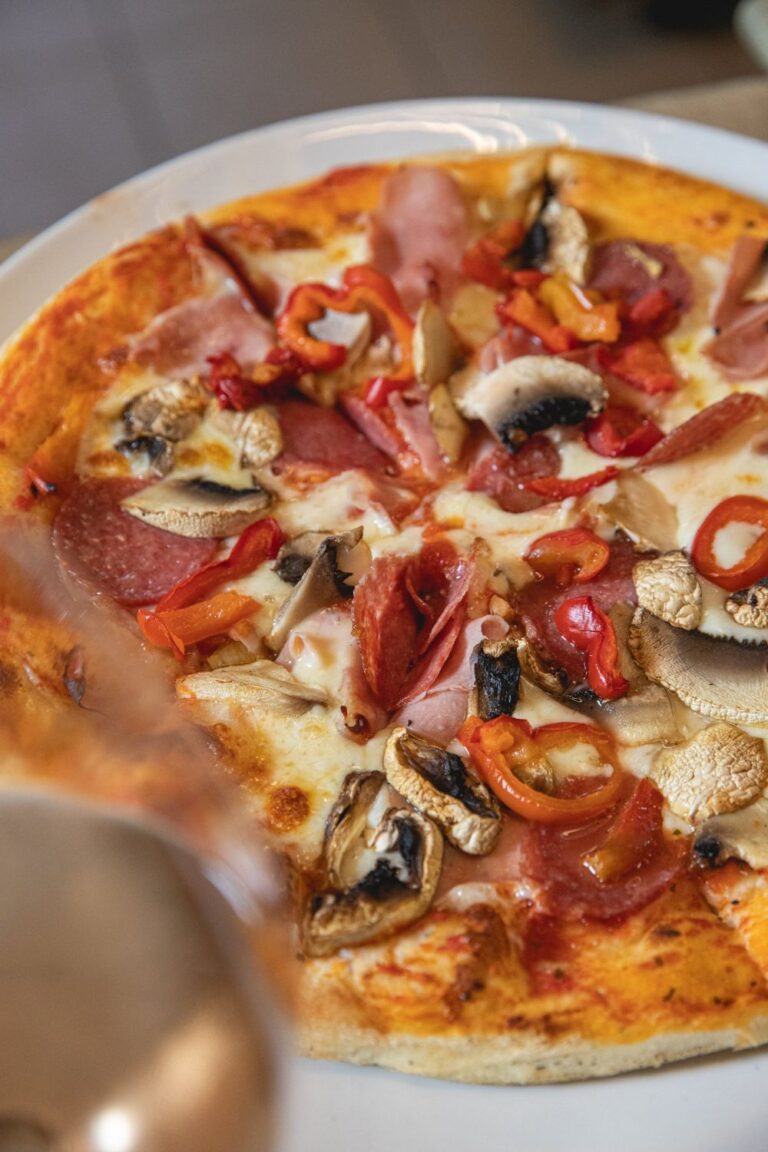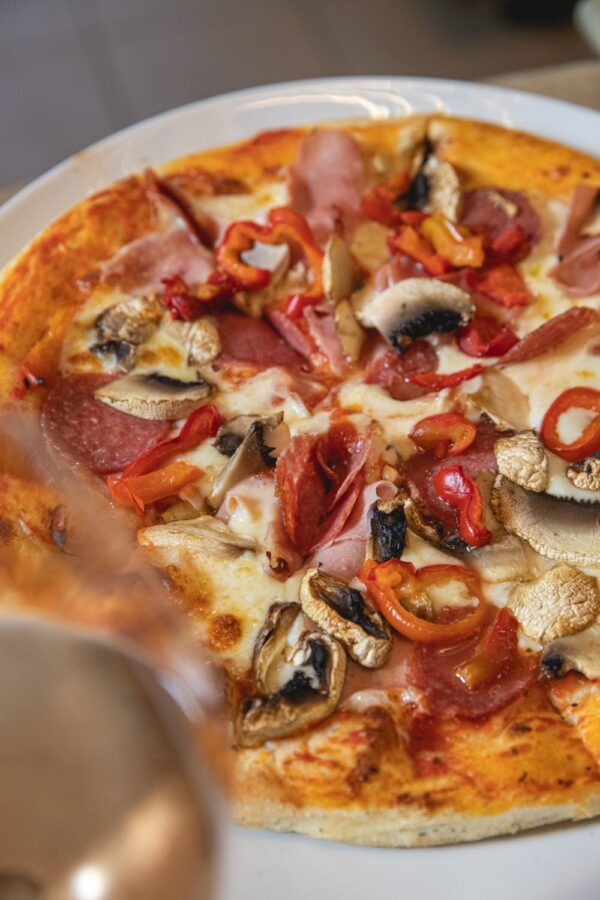 This is a slightly more expensive Italian restaurant, but the food there is absolutely amazing and the service is top notch also.
I have to admit that we've only been there once (mainly due to the higher prices), but we were really pleased. The place looks great and they use authentic Italian recipes and ingredients, resulting in very, very good food.
We had pizza (plenty of choices) and Lasagna (also, lots of pasta and salads to choose from), and the food was delicious. We couldn't finish our portions, so we took back home a bit. Writing this, I realize that you do get a lot of value for the money, though.
Located centrally, close to the sea, Toscana Restaurant is definitely a must visit in Constanta if you enjoy Italian food.
Links for you: Official website (for reservations/orders). Google maps link here.
7. La Ana si Ion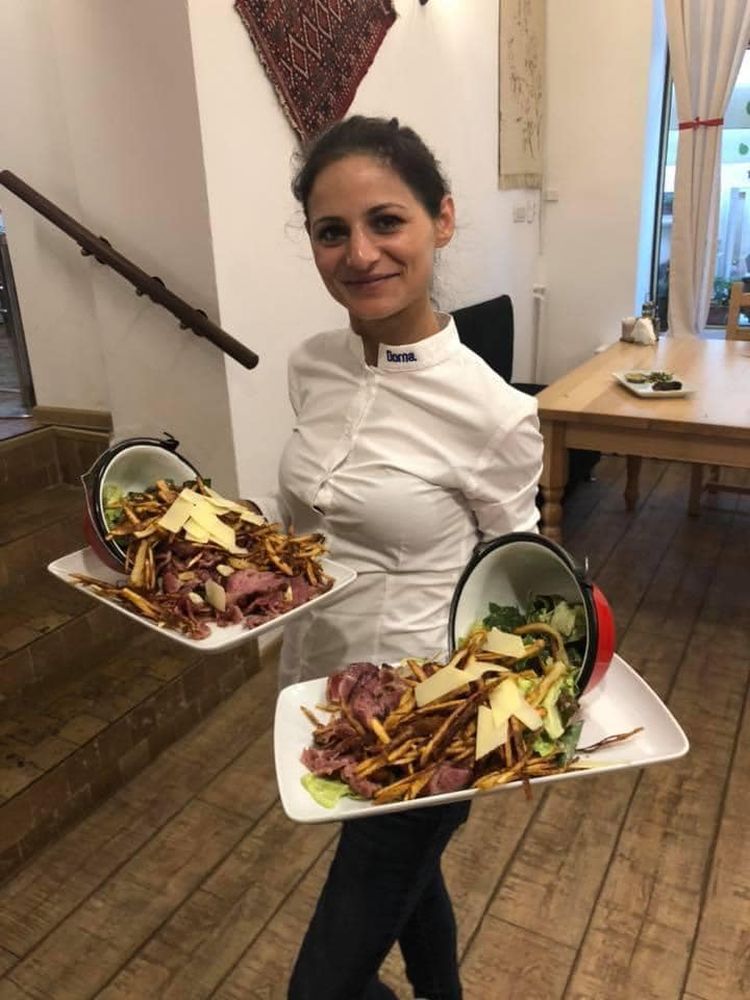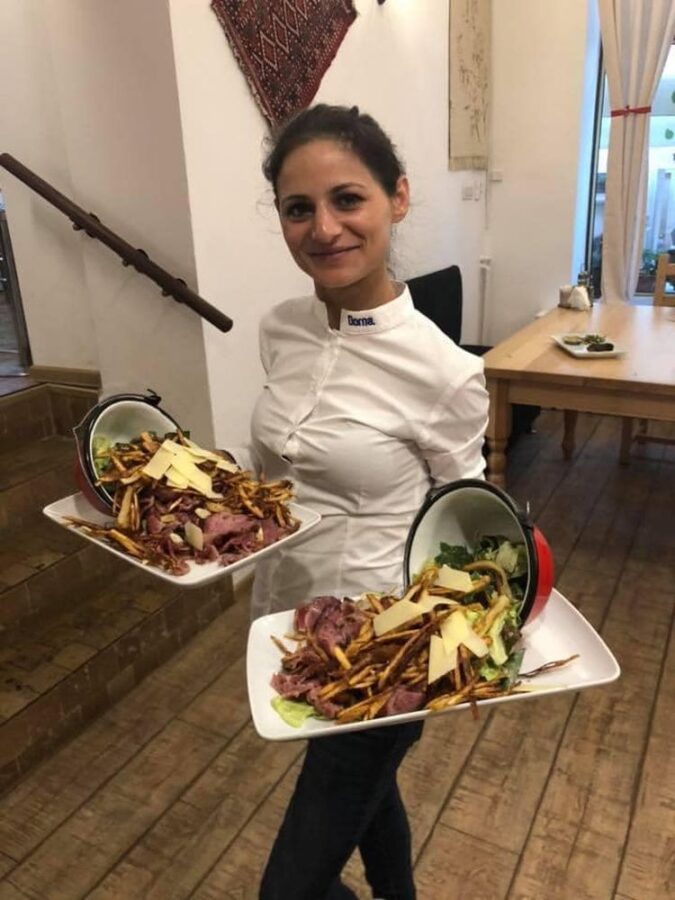 Surprisingly, there aren't a ton of restaurants focused on serving traditional Romanian food. I think that's because we still don't get many of foreign tourists, and the Romanians visiting prefer to eat something different when they go out.
Either way, as I said, there aren't plenty of options (at least not to my knowledge), but La Ana si Ion is an authentic traditional restaurant here in Romania, located right in the heart of the city, in the old town area.
Here, you can enjoy all the staples of Romanian cuisine, from sarmalute cu mamaliga to mici and everything in between. They have traditional Romanian drinks (including Romanian craft beer) and the prices are decent.
Definitely the best choice if you want to enjoy our traditional food.
Links for you: Official website (for reservations/orders). Google maps link here.
8. Locanda 252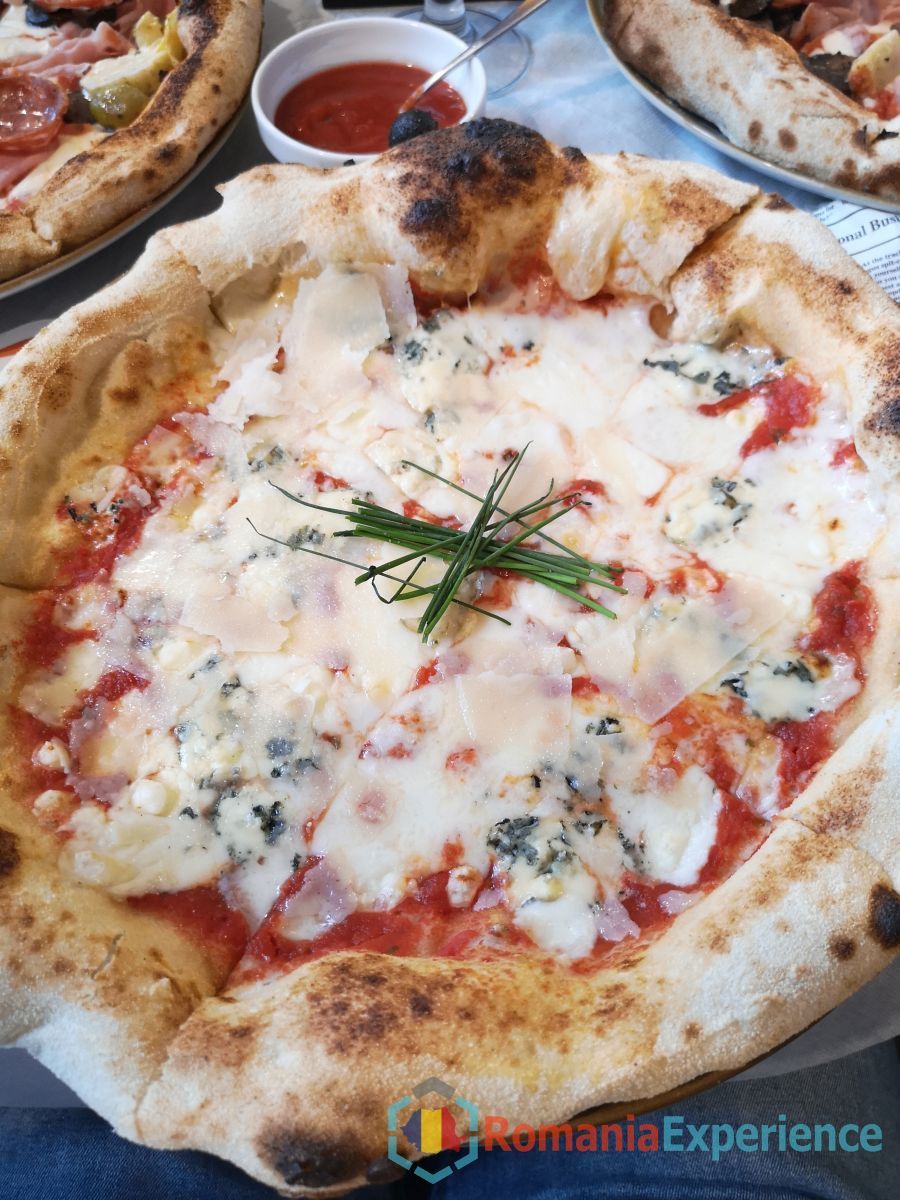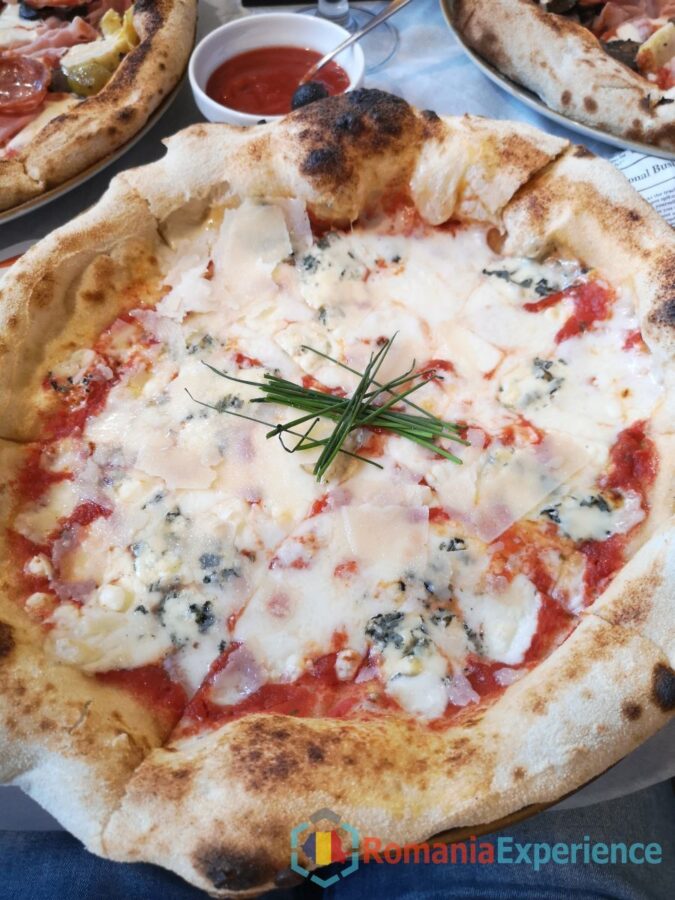 This is a tiny family restaurant that we stumbled upon after our visit to the Constanta Dolphinarium, one of Constanta's main attractions.
It immediately became our favorite pizza place in the city and it probably has the best pizza we ever had, anywhere in Romania. Absolutely amazing food is served there and you MUST visit.
Links for you: Facebook page (for reservations/orders). Google maps link here.
9. dasKino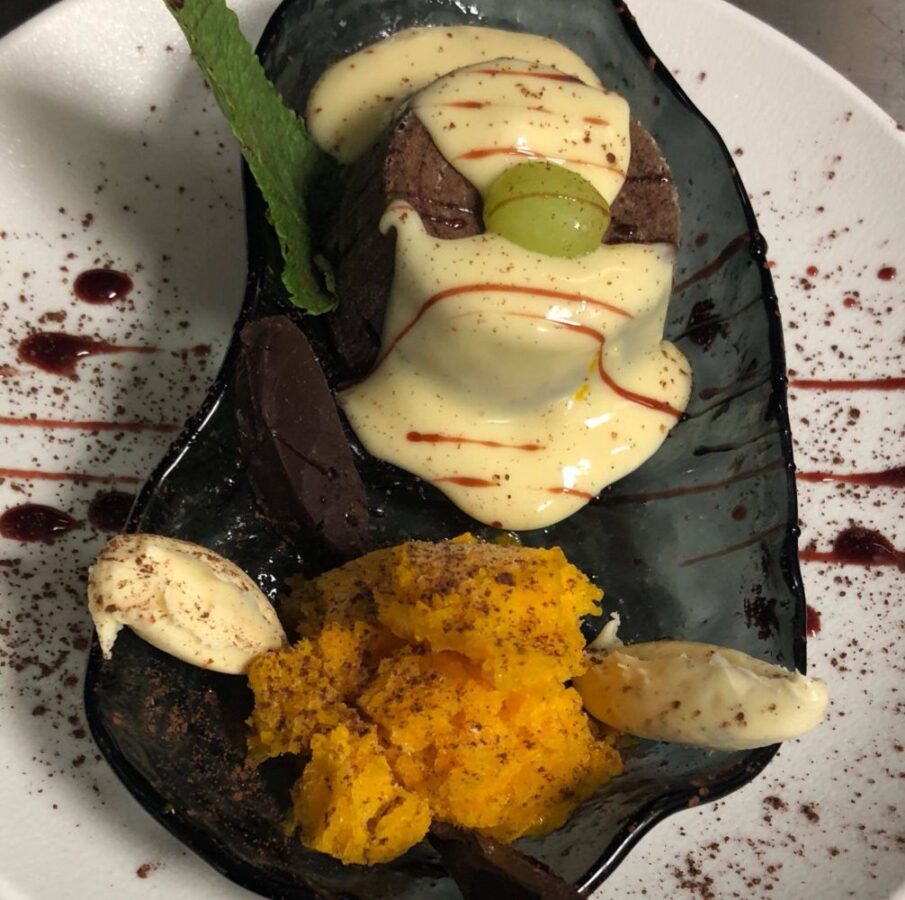 If you want to have DeNiro or Harry Potter for breakfast, you can do it at dasKino in Constanta. (Strangely, they generally ran out of cinema-related names for their dishes outside of the breakfast, but it's still nice to see that).
The food here is, however, really good. Fresh and high quality ingredients, nice presentation and decent prices – they all make this restaurant a good choice.
The only problem is its location – it's far away from the center, on the outskirts of the city.
So unless you live in the Tomis Nord area, you will have to take an Uber or a taxi to get there. But it's worth it!
They also have kid menus (which is something I would love to see in ALL restaurants), and plenty of options, mainly from the international cuisine.
Apart from their delicious, special breakfast offers (all with various actor / movie names), their lunch & dinner options are varied, from fish to steak and everything in between – including some local goodies, like piperchi (a delicious paprika dish) or traditional soups.
The restaurant itself looks really good, and, although large, I recommend booking a table in advance, especially during the summer or the weekend.
Links for you: Official website (for reservations/orders). Google maps link here.
10. Konak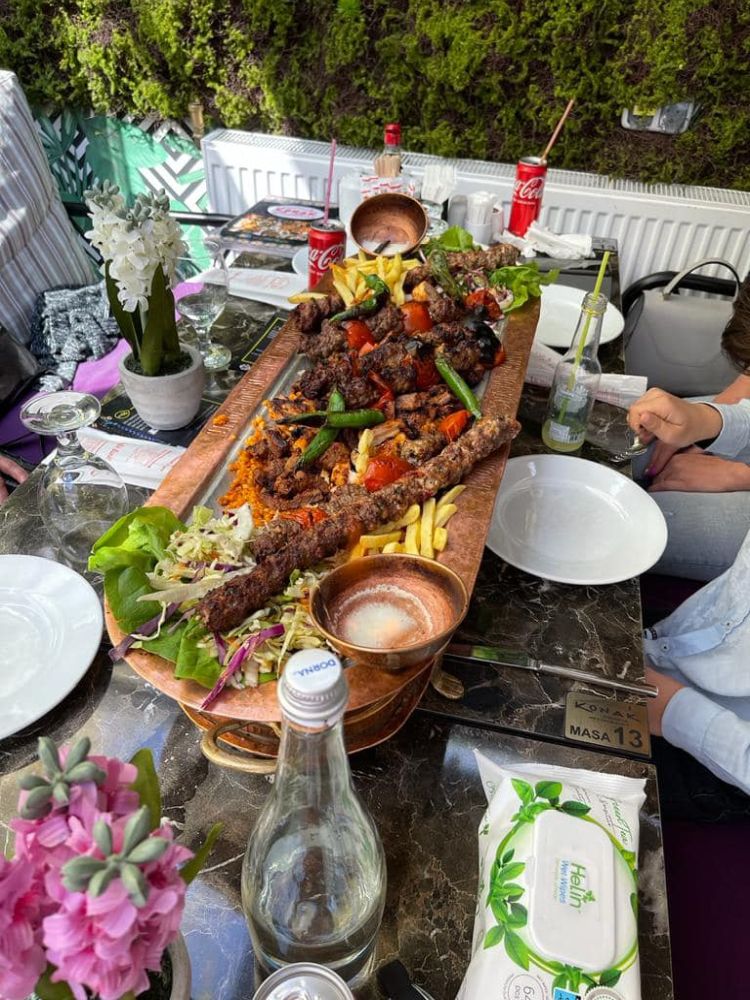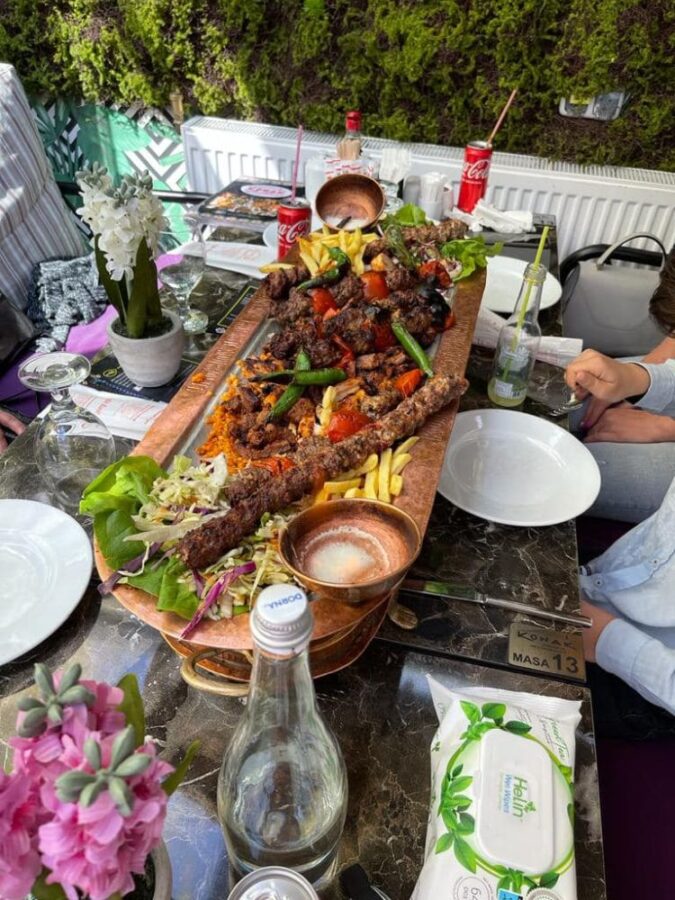 This is probably the best Turkish food restaurant in Constanta. Also not in a central location, but definitely worth the trouble of getting there.
You will get an authentic Turkish experience here – from the dishes to the place itself – with prices being really low for the quality of food served.
Enjoy anything and everything Turkish, from lamb soup to tripe soup, to lahmacun and Kiymali Yumurta, to mouth watering grilled meats and platters (just mentioning some of my favorites here).
Links for you: Official website (for reservations/orders). Google maps link here.
11. Souvlaki Bar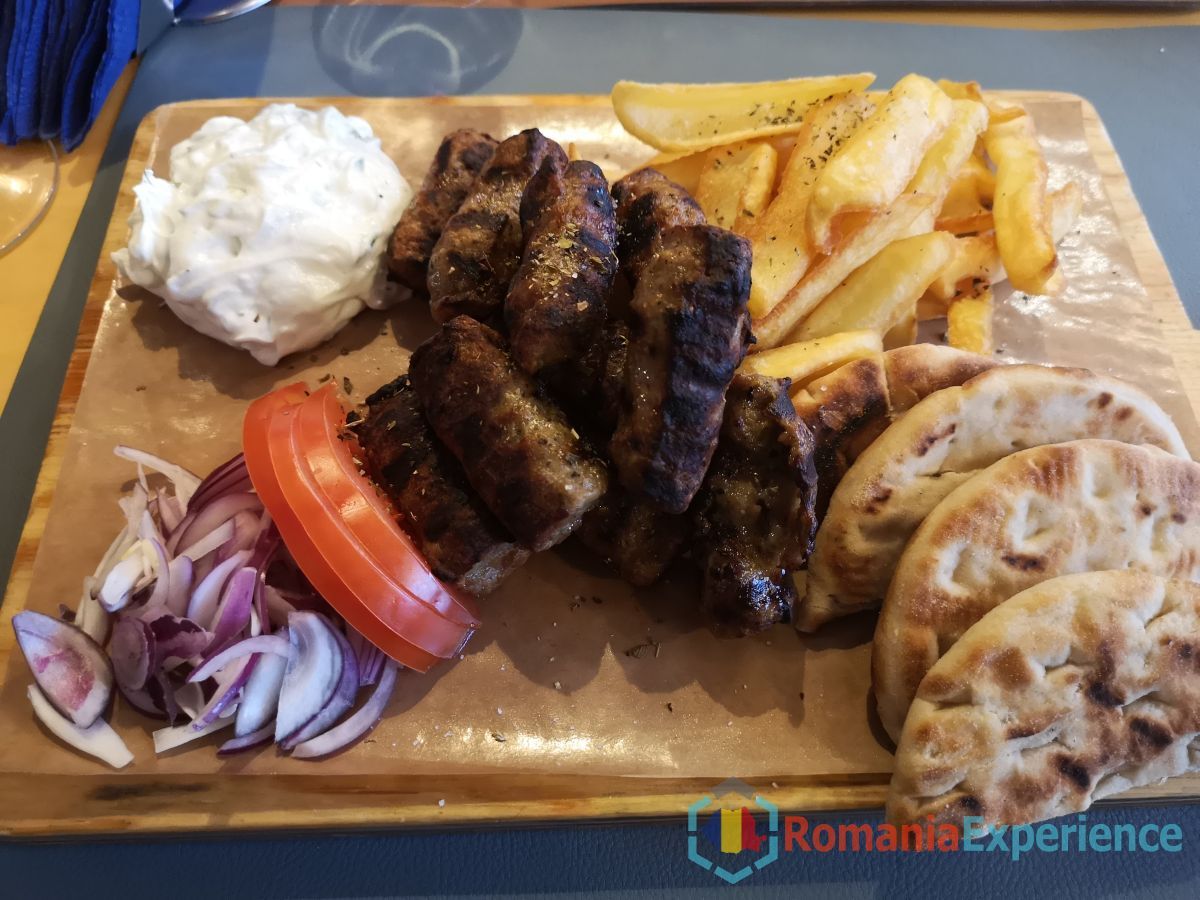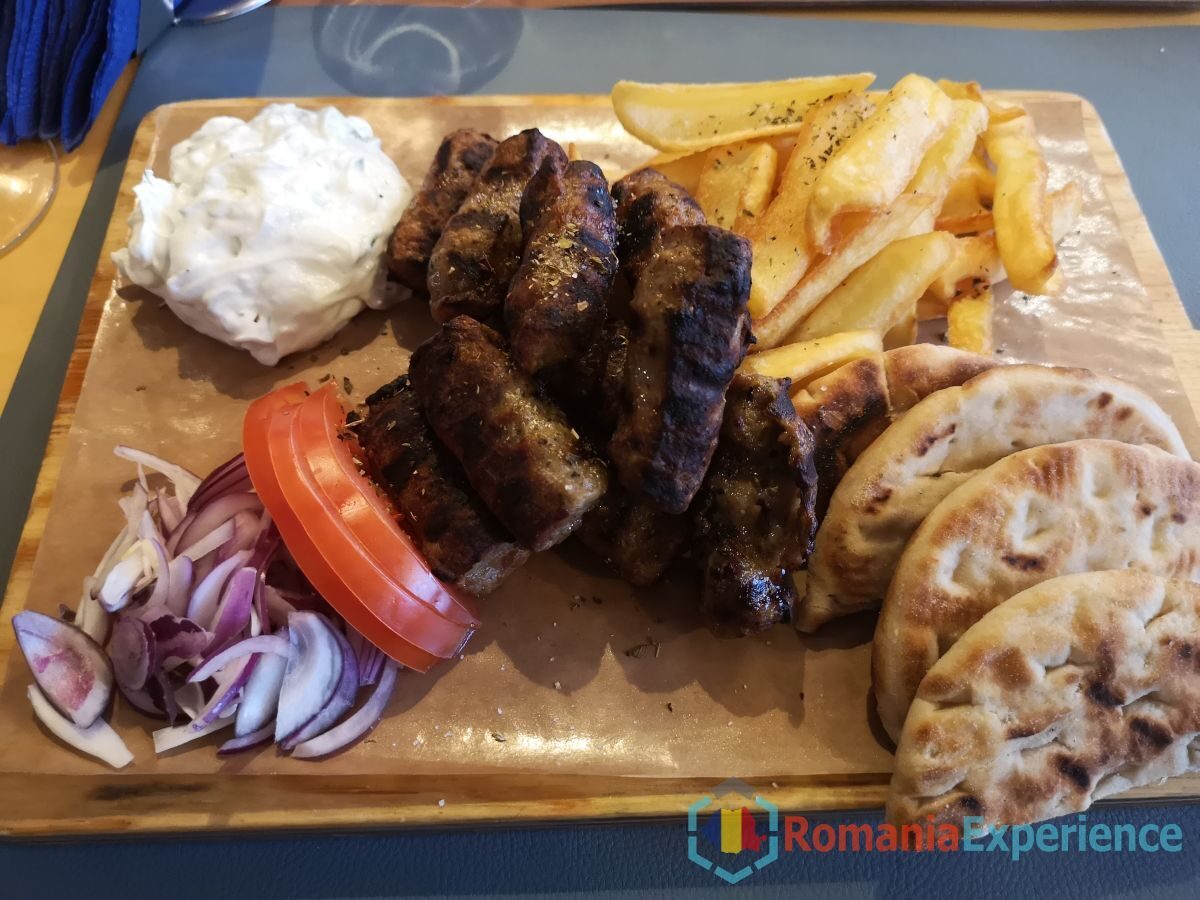 If you're not a big fan of Turkish food, then maybe you'd like to try some delicious Greek food? Souvlaki Bar is located centrally too, so easier to get to if you're a tourist.
The place is pretty small though, so try to book a table in advance (or go for takeaway, like we usually do because we forget to book a table).
Delicious traditional Greek dishes await here and they're much better (in my opinion) than what you get from the more popular Nikos – another popular Greek restaurant here in Constanta.
There are often live music events (Greek music, of course), which makes the place even more alluring. They also have a restaurant in Mamaia which appears to be of the same high quality (but we haven't been there yet).
Expect to eat flawlessly cooked Greek foods, out of which I recommend their Mini soutzoukaki Thessaliniki (tasty lamb meatballs) or any of the calamari they serve there.
I am not a big fan of seafood, but their calamari is delicious! So definitely check them out.
Links for you: Official website (for reservations/orders). Google maps link here.
12. Irish Pub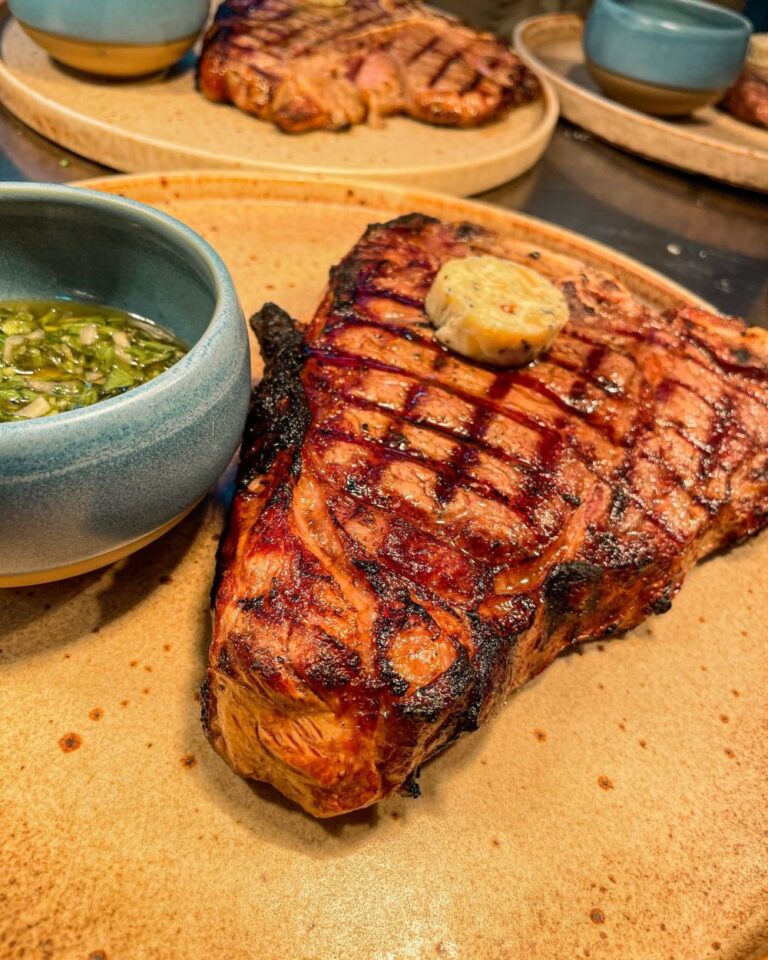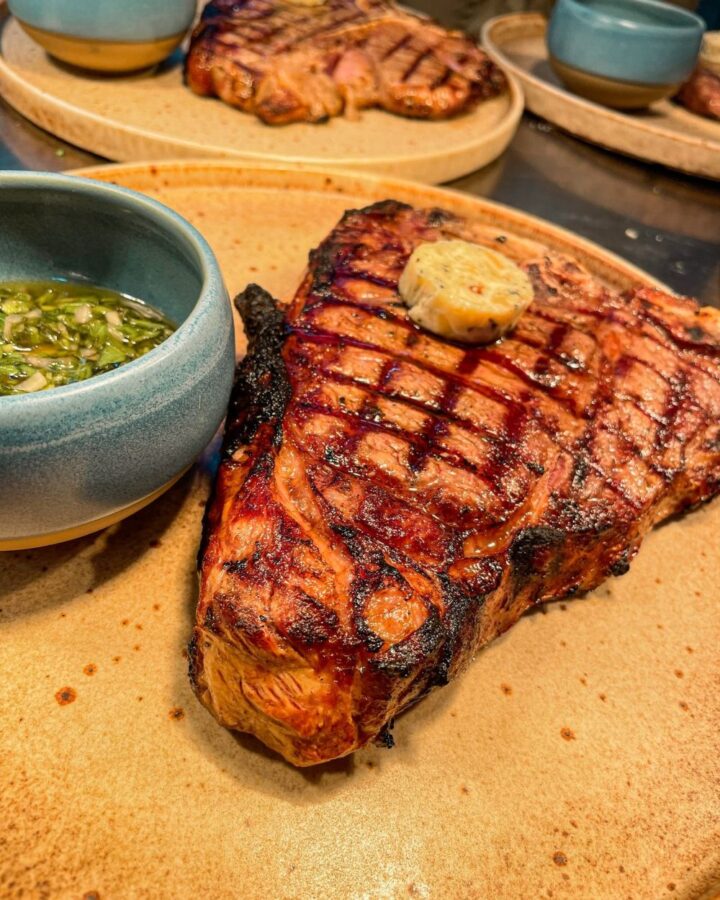 Last but not least, we have this great restaurant located on next to the central beach in Constanta.
Despite its name, it serves foods from the international cuisine, although it does offer some Irish dishes as well, including an English breakfast (really good) or lamb and steak. And plenty of beer types too.
This is one of the most expensive restaurants on the list, but you can still find decently priced foods here. And they all taste amazing, so it's definitely worth checking it out – even if it's just as a treat.
Links for you: Official website (for reservations/orders). Google maps link here.
Wrapping up
You're probably as hungry as I am now, after checking out all these amazing restaurants in Constanta. I am sure that you will be satisfied choosing any of my recommended ones above.
If you're planning to make your move here a bit more permanent, make sure to also check out my previous article sharing the best neighborhoods to live in Constanta.
And if you have know an amazing restaurant that I haven't shared above, let me – and everybody else – know by commenting below.