Ever since we've moved to Constanta, over one year ago, I challenged myself to find the best coffee in the city. And today, after testing out dozens of coffee places throughout the city, I finally have the verdict to share!
I am going to tell you where to drink the best coffee in Constanta, but also offer a few solid alternatives with equally enjoyable coffee.
And once you're done reading this article, head over to my recommended place and continue reading some more mouth-watering articles: best pizza in Constanta and the overall best restaurants in the city.
With all these in mind, let's not delay things a single second and instead let's find out where to drink the best coffee in Constanta!
Best Coffee places in Constanta Ranked
Constanta offers plenty of specialty coffee shops with various choices, top designs and, overall, delicious coffee.
While most of these coffee shops are not cheap (expect to pay around 5 Euros for a large Latte), you do have some cheaper options that we're going to talk about too. So let's check them all out below!
The Coffee Shop – Best Coffee in Constanta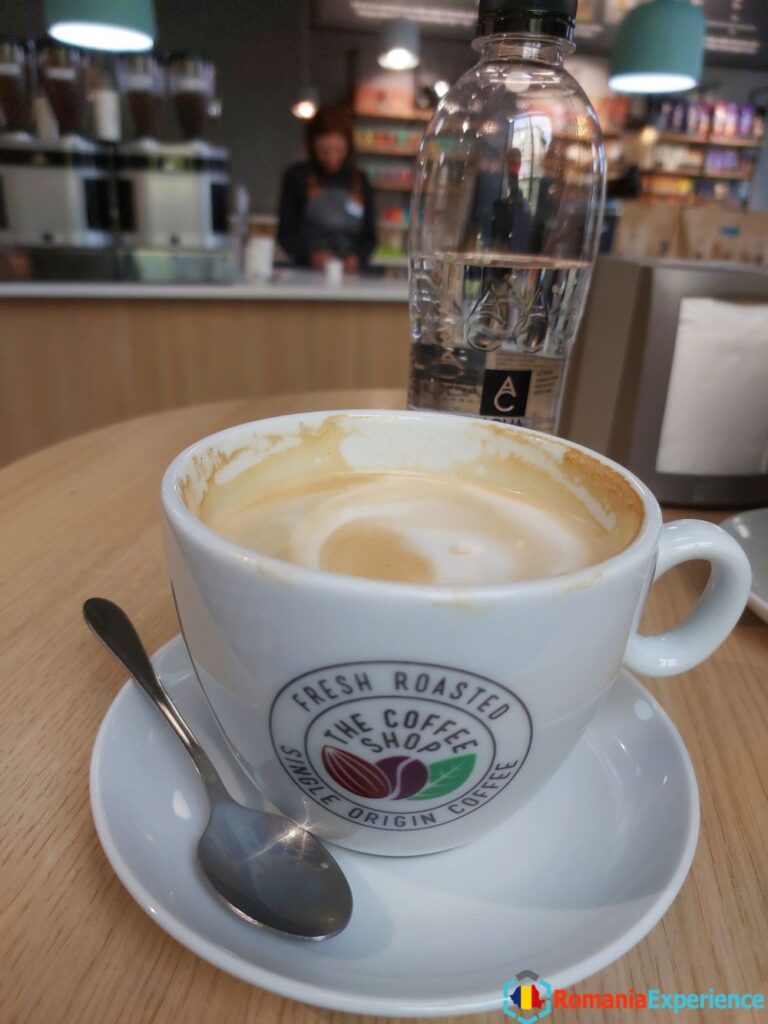 This is by far my favorite coffee shop in Constanta, and I am sure it will be yours too if you give it a try.
Located centrally, like most of the recommendations on the list and also close to the old town area, The Coffee Shop Constanta offers you four different types of delicious coffee (from Brazil, Colombia, Rwanda and Burundi).
I am sure you will enjoy any of them, but my personal favorite is Rwanda. My wife enjoys the Brazil one and during our constant visits there, I've heard people ordering all of them – so you have an excuse to visit at least 4 times before you decide which is best.
Brewed to perfection, the coffee here is delicious. The service is great too, the place has a nice, somewhat industrial mood and you can also buy your own coffee beans (or have them grinded there), as well as pair up your cup with a freshly baked and delicious croissant or cookie.
It's also a bit cheaper than some of the other options on the list, with a large Latte costing around 3 Euros.
Do give them a try – it's worth it! I'm marking their location on Google Maps here so you can easily reach them.
The Donut Library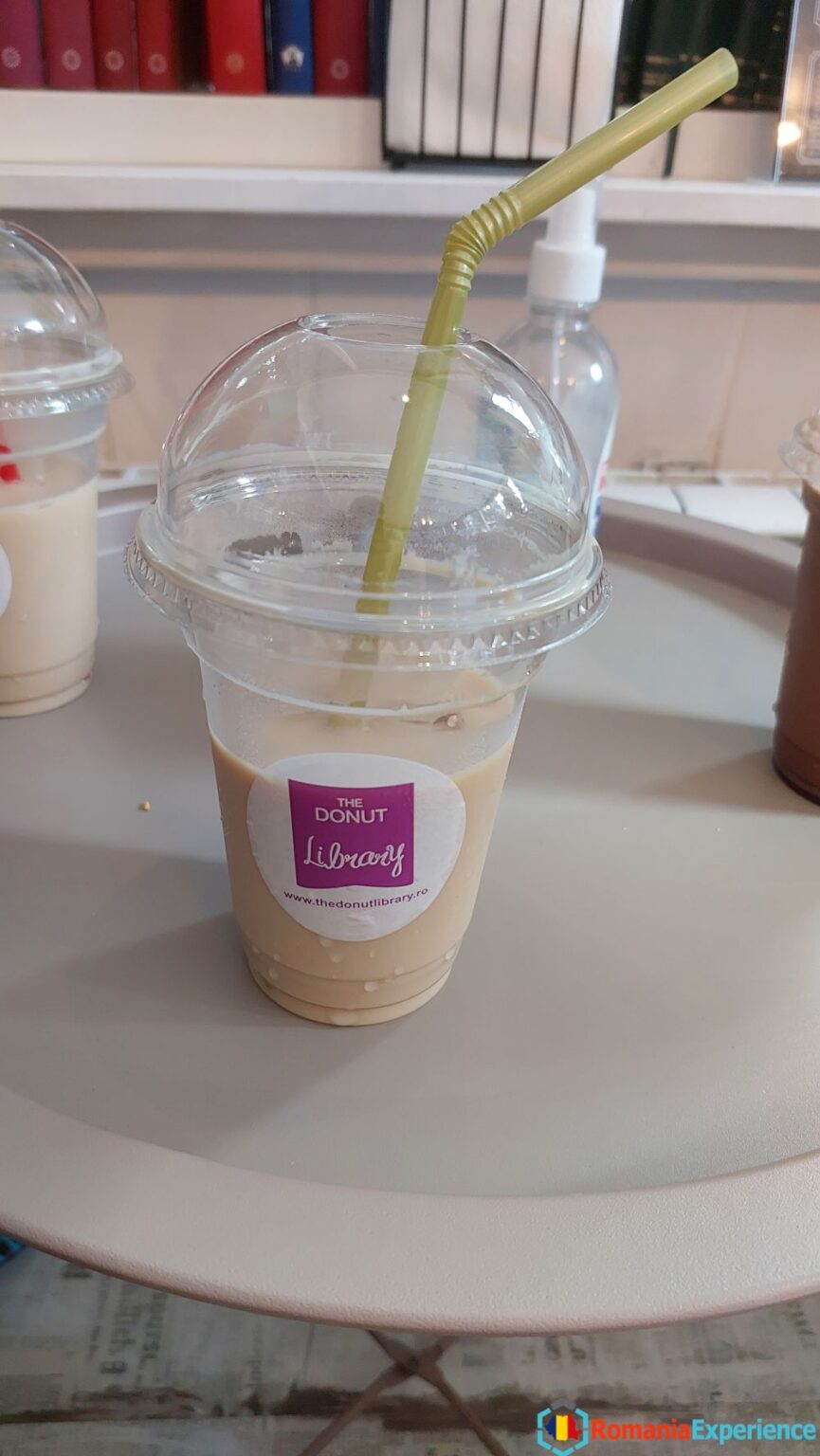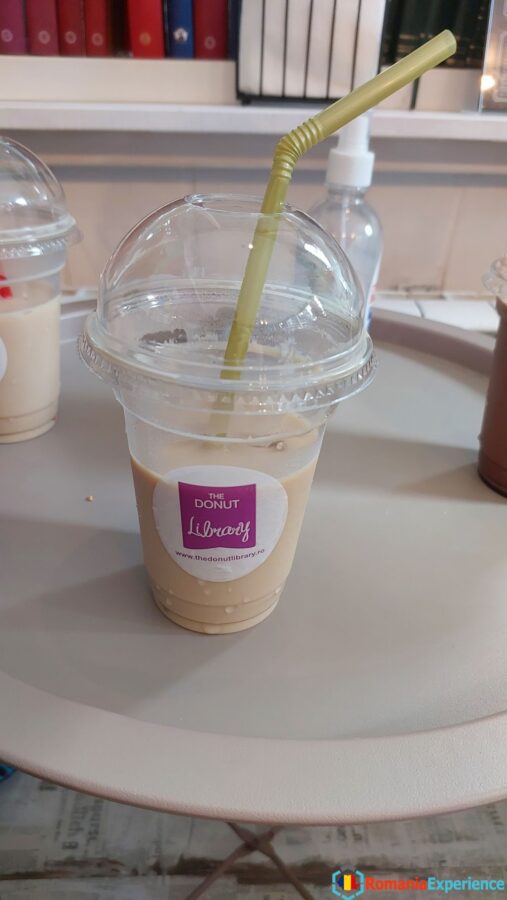 Just like most people probably do, I avoided this place for a looong time. I never thought that a place that sells all sorts of donuts and seems so kid-oriented can have good coffee.
But, boy, was I wrong!
The Donut Library, located in the heart of Constanta, and close to Modern beach (one of the best beaches in Romania) serves delicious coffee – albeit a bit small per my taste.
But nevertheless delicious. And yes, since we're here: the sweets are a must too. The donuts are varied and tasty (if you like this type of sweet – I'm not a huge fan), you have plenty of books around that you can read if you want to take a break from the phone or even play a boardgame.
Or just enjoy the views and do some people watching: there are plenty passing by at all times, since it's such a popular location.
Local's tip: There is another cafe almost glued to this one, 1st Kafe, which is always packed, but don't go there! Although it's always packed, their coffee is nowhere as good as the one served by The Donut Library. Trust me!
If you want to give it a try, I'm marking its location here on Google Maps.
Haute Cup Constanta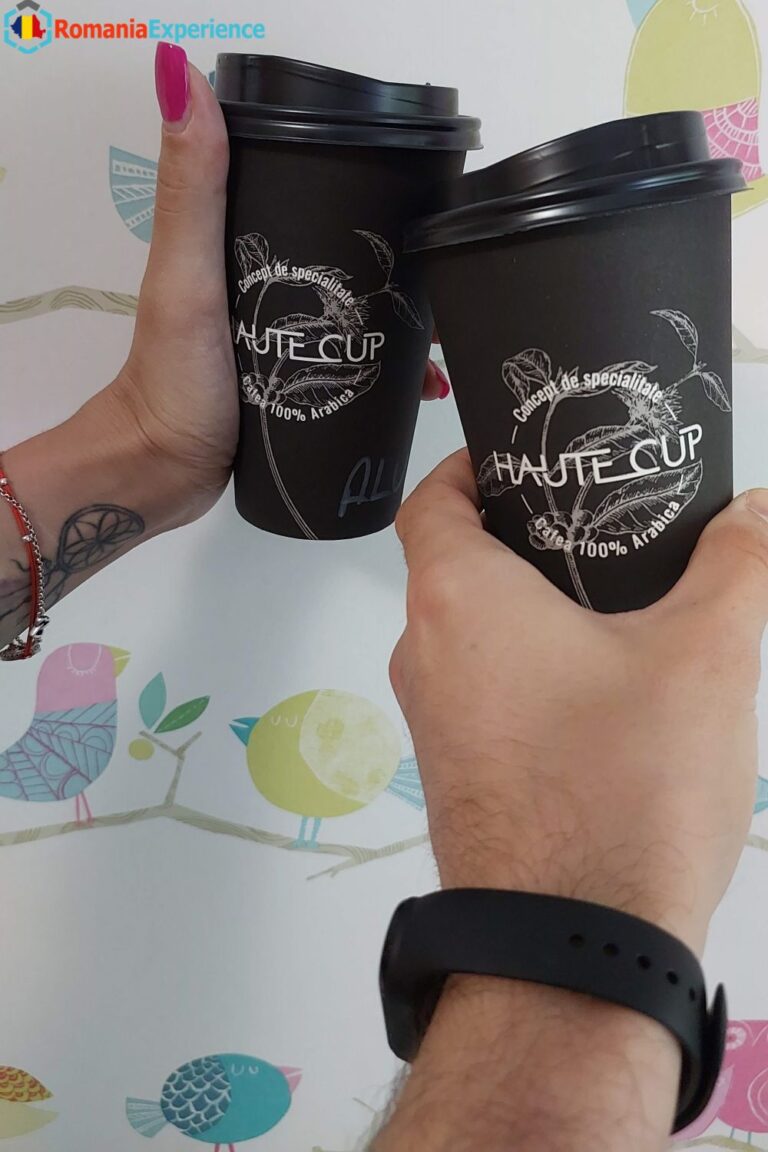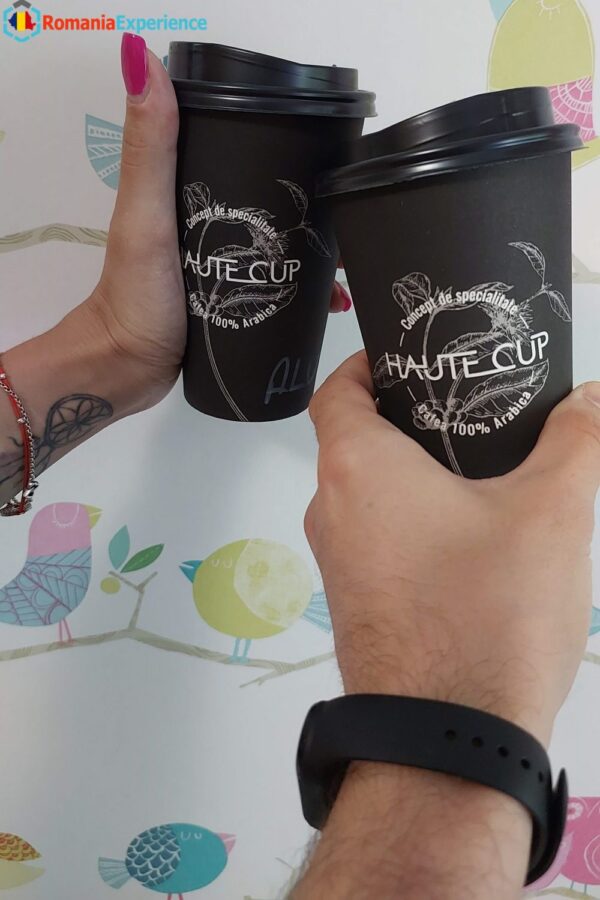 While this coffee shop has multiple locations, I am recommending the centrally-located one, as this is the one I tried. However, I have no reason to believe that other locations don't serve coffee that's just as good.
A fun thing that I realized right now: 5 of the 6 recommendations today are located on the same street and you can check them all out by walking in 15-20 minutes. Interesting.
Either way, back to Haute Cup. I also ignored this one for a long time because it was always packed.
Because of my poor experience with the 1st Kafe mentioned above, I thought this one is similar. But, for the purpose of creating this article, I decided to give it a try and I am happy that I did.
Similar to The Coffee Shop, it has multiple types of origin coffee – but unlike my top choice, if you don't specify which type of coffee you want, they will pick for you without even telling.
As a result, I have no idea which one I had, but it was really good. Probably all of them are, although the prices are a bit higher here. Expect to pay around 5 Euros for a large latte. But, as I keep saying: it's totally worth it!
There are multiple Haute Cup coffee shops in Constanta, but I am marking the one I personally tried out and enjoyed on Google Maps here.
Filicori Zecchini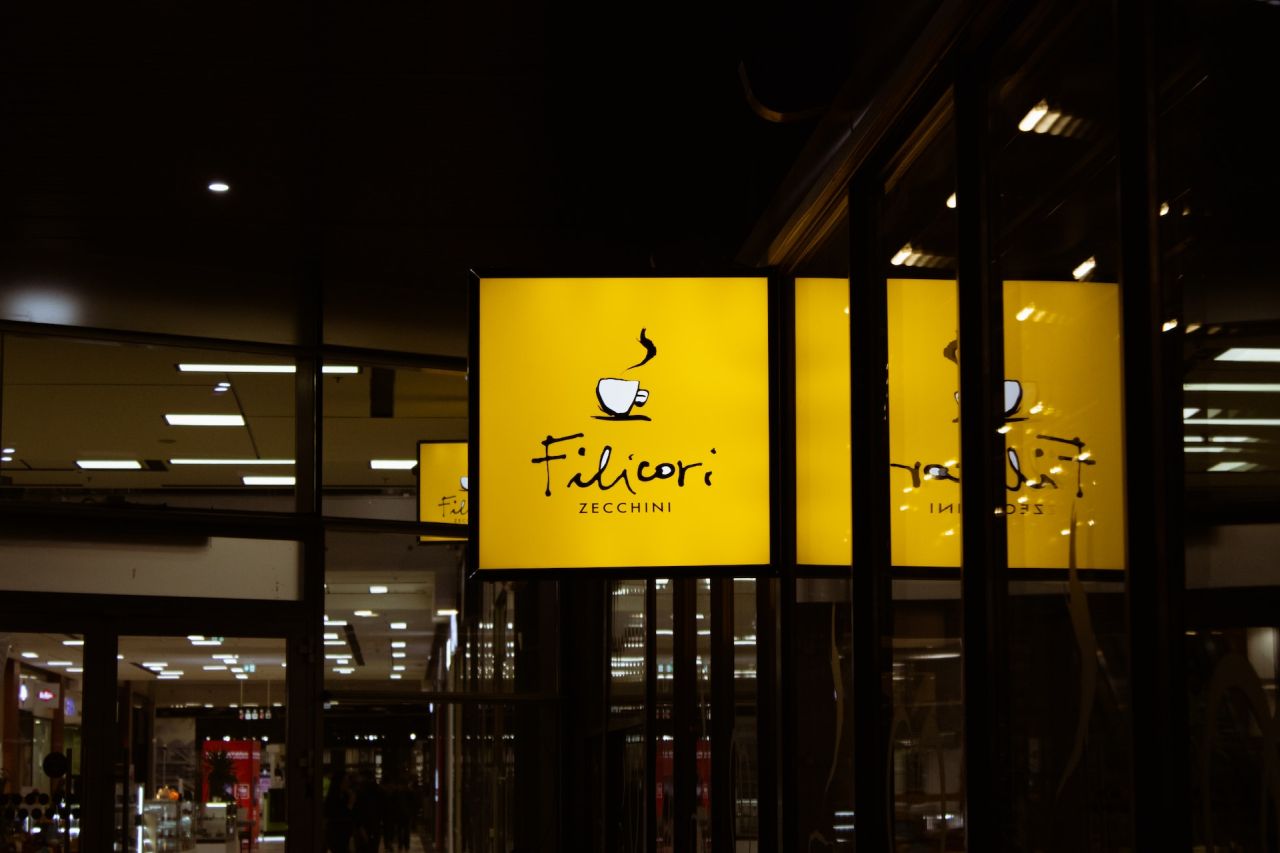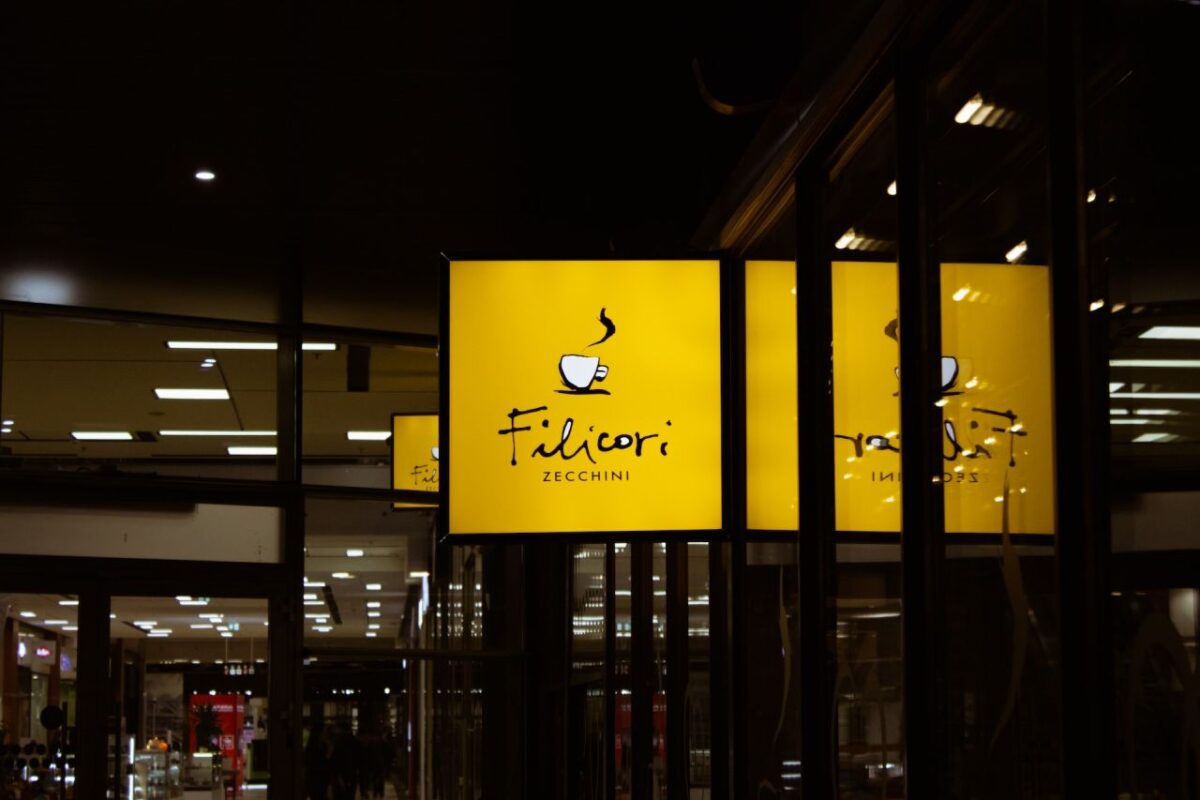 Again, there are plenty of Filicori cafes scattered throughout Constanta, and you will even find them in the city malls… which doesn't make them sound like places where you'd serve truly amazing coffee.
But you will enjoy the coffee here, even though it's not the same "takeaway" concept, but a slightly more sophisticated, drink only from your cup, type of coffee.
And you've maybe tried them before, since they're present in many cities in Romania, as well as globally.
Smaller cups, same great taste. Plus, depending on where you visit, plenty of goodies to pair your cup with: from all sorts of desserts to ice cream, sandwiches and more.
I tried a few Filicori cafes in Constanta, and the coffee was just as good in all of them. I particularly like this one, where they also serve great food. Give it a try, although know that it's probably the most expensive on the list.
Lighthouse Cafe
This is the only coffee shop that's not on the same (long) street in Constanta. It's also one that is a bit farther away from the city center, but definitely one worth visiting.
Not only that it has personality and style, but the coffee here is really good too. So give it a try, even though it might be a bit off your regular routes.
This is one of the Pros and Cons of living in Constanta though: you can always find something nice off the beaten path.
Check it out on Google Maps here.
5 to Go – Best Cheap Coffee in Constanta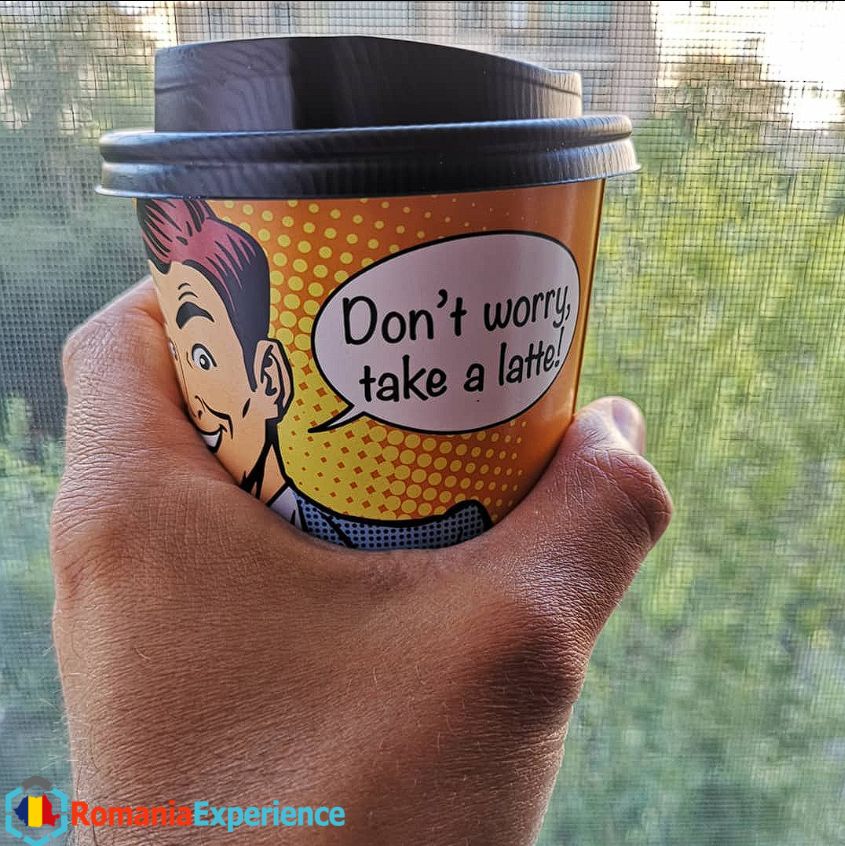 Now, if you want coffee that is cheap and decent (but by no means good!), one of the many 5 to Go coffee shops is where you want to be.
With prices starting as low as 5 lei (1 Euro), you have plenty of options. A large latte is almost 2 Euros and the quality, while not spectacular, is not bad.
The best part is that these 5 to Go cafes are scattered throughout Constanta, and it's highly unlikely not to have one minutes away from your location (especially if you're in a central area).
5 to Go definitely offers the best cheap coffee in Constanta – and even though the taste is not something to write home about, it's not that bad either, and the caffeine kick is the same.
I've marked most of the 5 to Go cafes in the city on Google Maps here.
Final words
While Constanta does offer the regulars you might be used with (Starbucks, Costa Coffee and so on), I believe that it's a much better idea to try one of the specialty coffee shops recommended above.
Prices are similar in most cases, the coffee itself tastes a lot better and in most cases, the places themselves are truly special and manage to make you feel extremely comfortable.
There many other coffee shops, and I have tried most of them (if not all) – at least those located centrally.
Not all serve great coffee – on the contrary, some serve surprisingly bland or plain bad coffee, for the same high prices. So stick to my recommendations if you want to be sure you'll drink a good cup of Joe.
And now – over to you! Have you found an amazing place with amazing coffee in Constanta? If so, don't hesitate to share your findings below.