During Kemkem's visit here in Romania, we had some time to visit one of the most beautiful castles in the country: the Peles castle in Sinaia. You'd think that after visiting something as impressive as the Palace of Parliament, nothing else can impress you anymore, but fortunately that's not the case!
In today's article, we'll learn everything about Peles in Romania: how to get there, operating hours, what is the price for visiting it, as well as my personal opinion about the place. And, of course, some facts about this gorgeous palace!
How to get to Peles in Sinaia
If you're traveling from Bucharest, you're in luck as you have a ton of options to get there: trains and buses constantly go to Sinaia, the city where the castle is located, and you're there in about one hour and a half. The price of a train ticket to Sinaia is about 40 lei from Bucharest (about 8.7 Euros), but there are cheaper options available as well from other train companies or bus operators.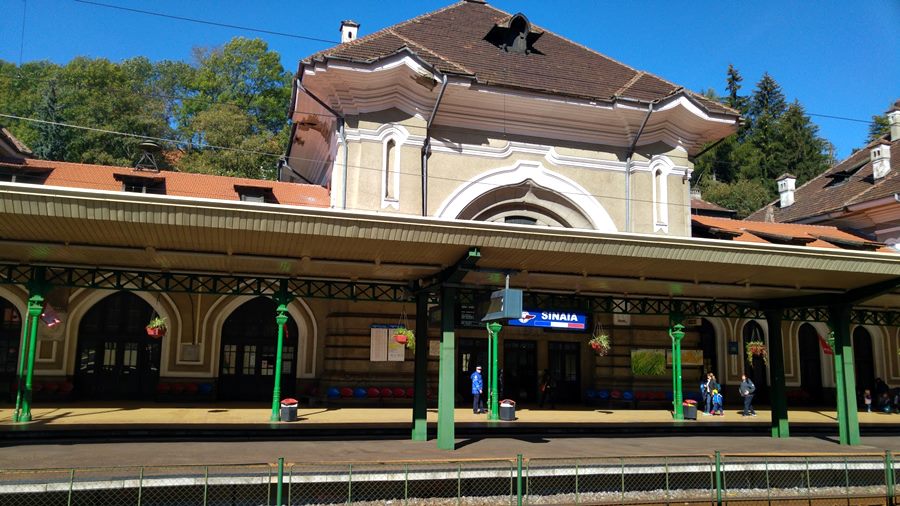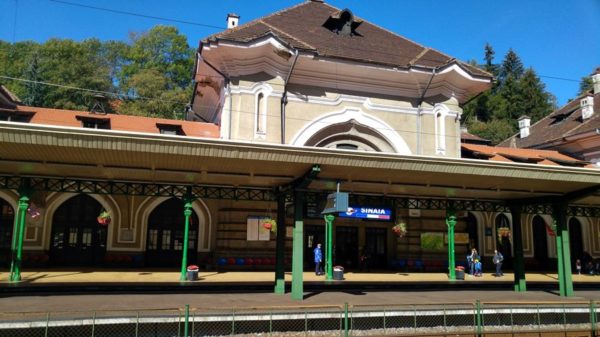 We went there by train – barely made it actually, as Kemkem's Uber driver kept circling the train station in Bucharest trying to find our meeting place (which was impossible to do since it was inside the train station where no cars have access). It was pretty intense, actually, but we can now look back and smile remembering it.
So, once you get to Sinaia, the best option is to take a taxi to the castle – otherwise you're up for an energy draining hike that would last about 30 minutes. The taxi should be at most 20 lei (4.5 Eur) – I actually think that it was cheaper than that at 15 lei.
You can also stop in Sinaia's city center like we did to check out the city and grab some late breakfast. We looked around, searching for some pastries or something light, but eventually ended up with this: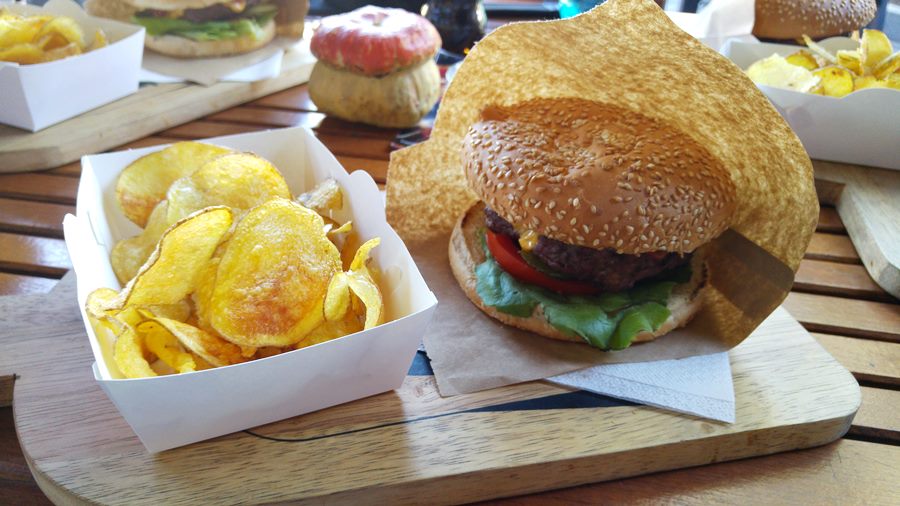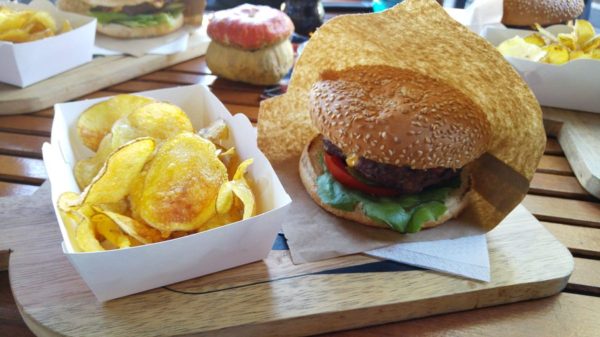 Yeah, I loved my breakfast that day, that's a fact! Tasted really good too, especially since the chips were freshly made and perfect!
Visiting the Peles Castle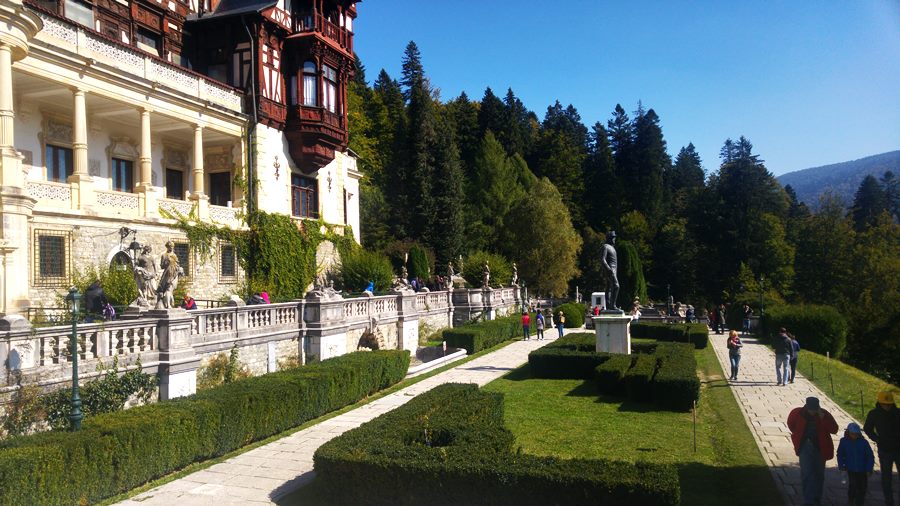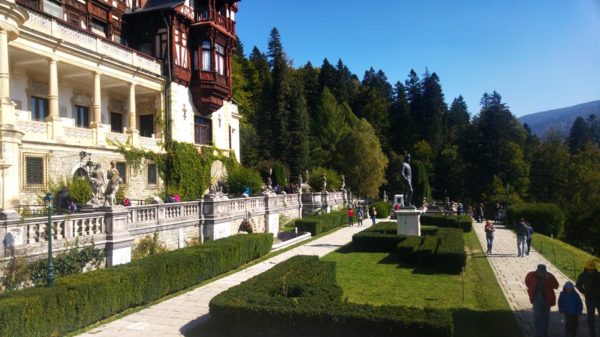 The place looks, just like all the photos show you, like palace from fairy tales. It's beautiful and the mountain views, with all that fresh mountain air and green grass and trees make the whole thing even better. You can't help but fall in love with the place as soon as you see it!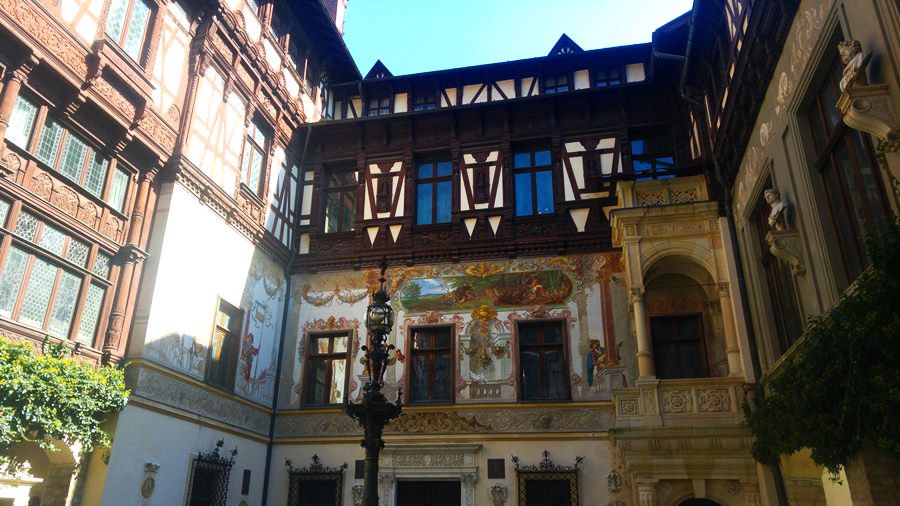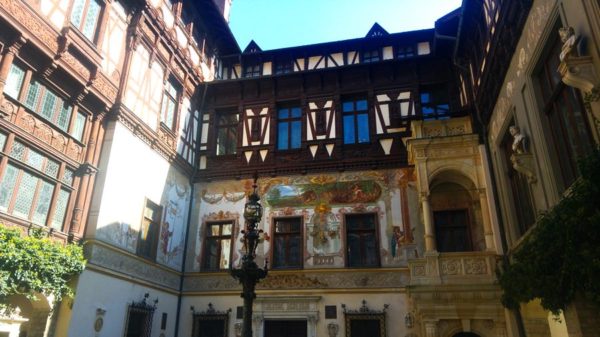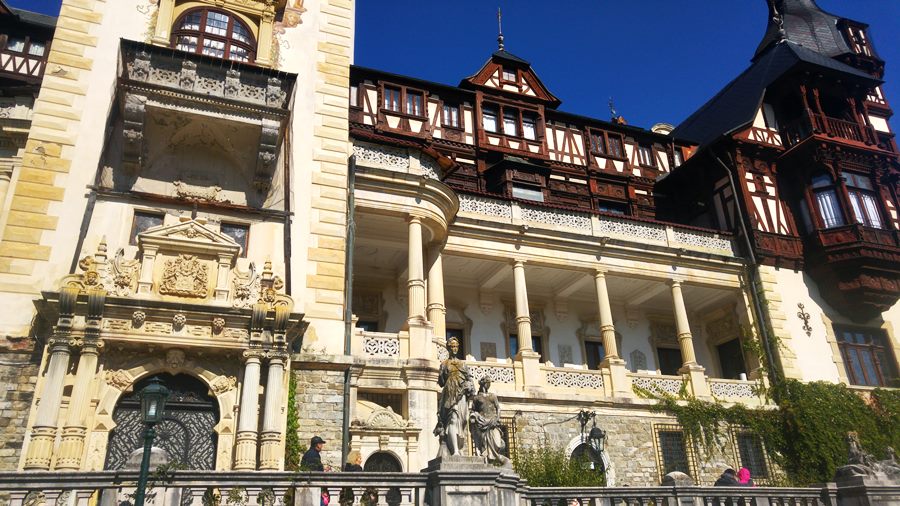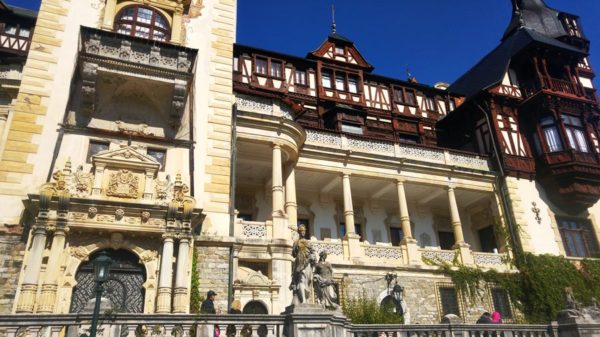 Construction work for the castle began in 1873, when Romania's king Carol I decided to build a summer retreat for himself and his family. It is said that he simply fell in love with the area when he first saw it – and I can totally understand why.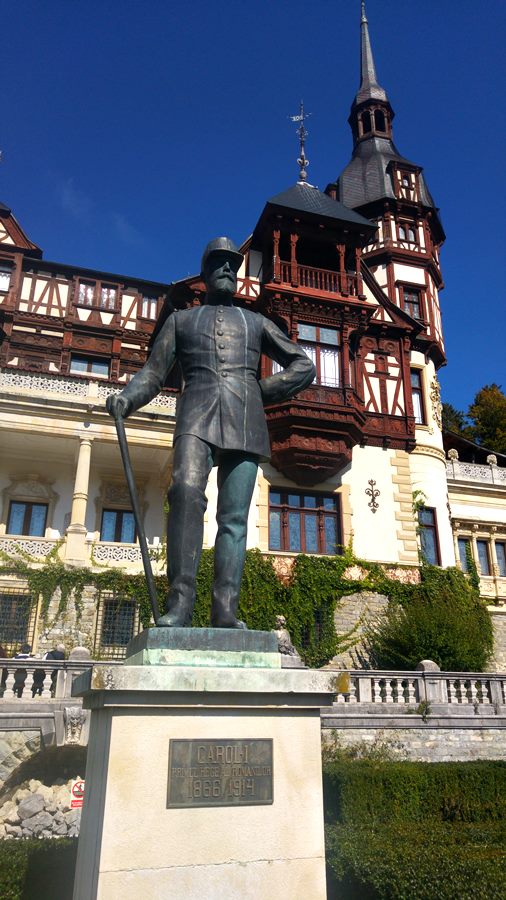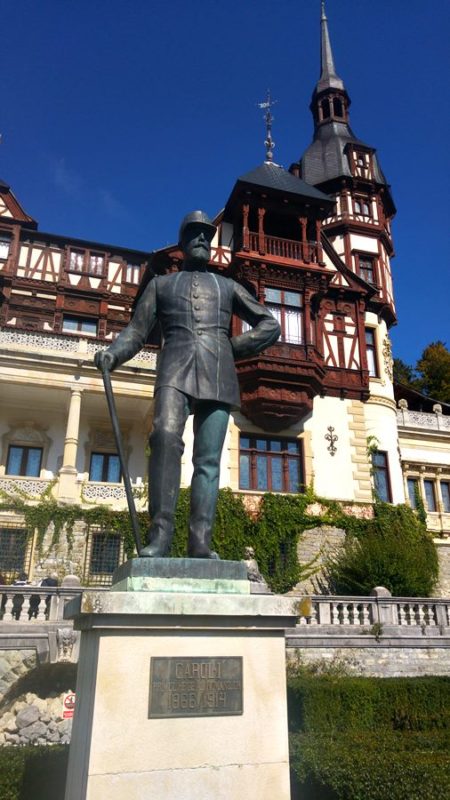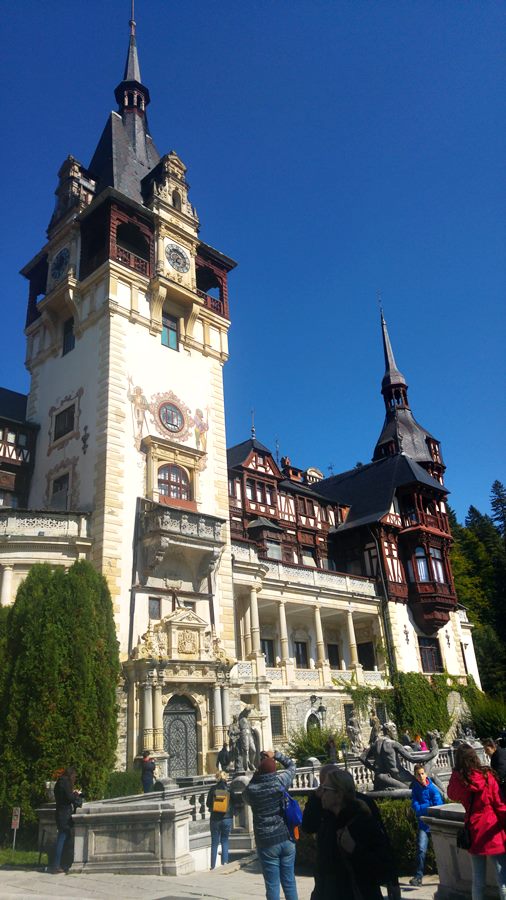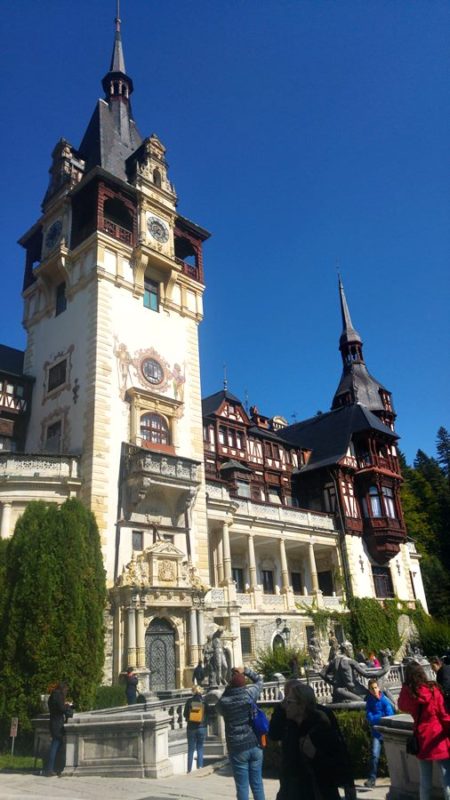 The architecture combines different features of classic European styles. Even more interesting is the fact that the castle was built in a few stages, new additions appearing in 1893 and 1914, both created by a different architect. He was really good, because today it's impossible to guess that this isn't a palace built in one go.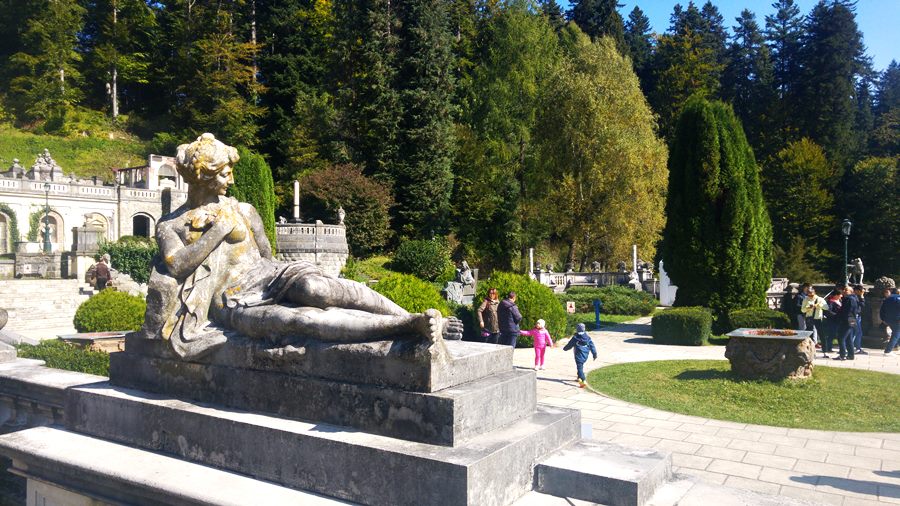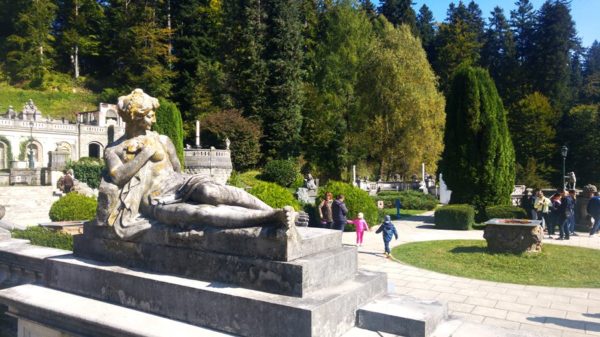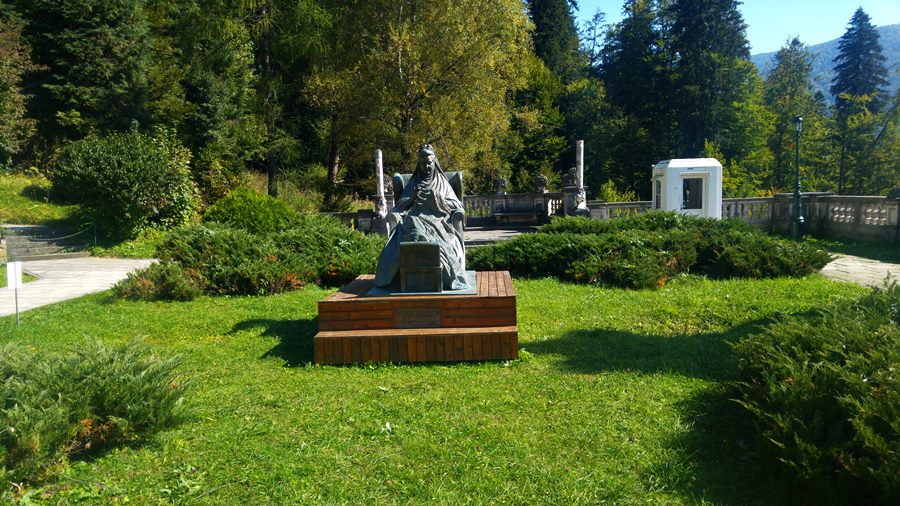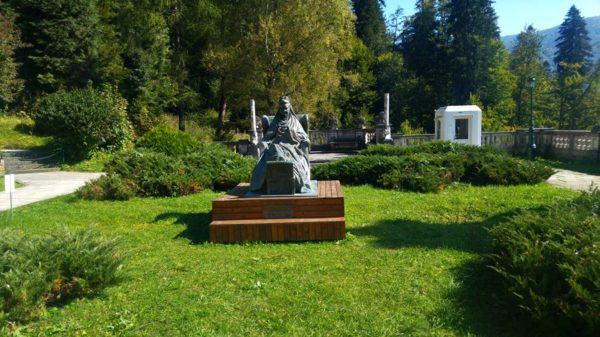 As you can see, this is indeed a palace (by the looks of it and based on what it was used for), but for some reason everybody calls it a castle in Romania.
I am not really sure if there's an explanation for this or King Carol was just a modest man who thought "palace" sounds too fancy. He had no reasons to feel embarrassed with his place, though!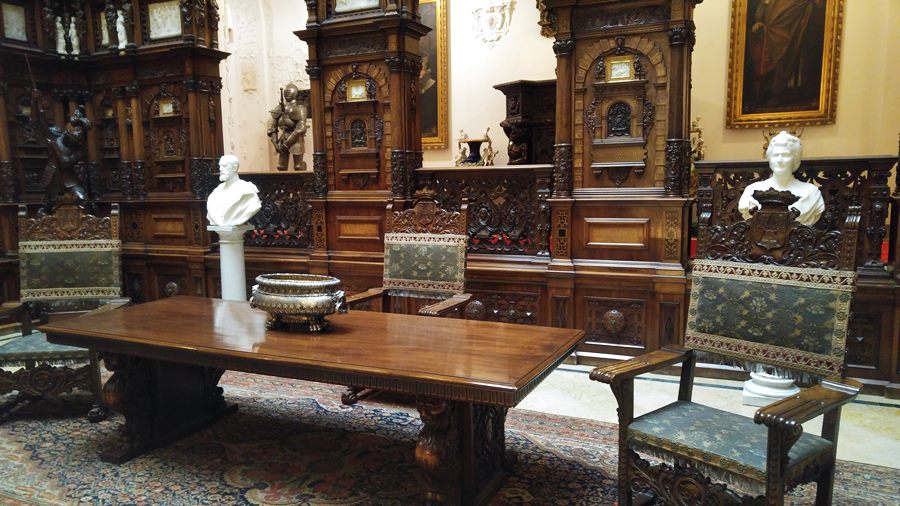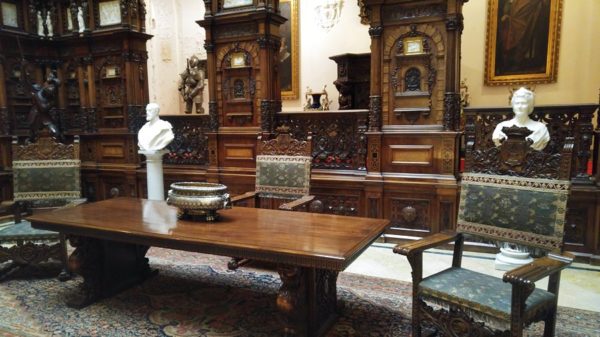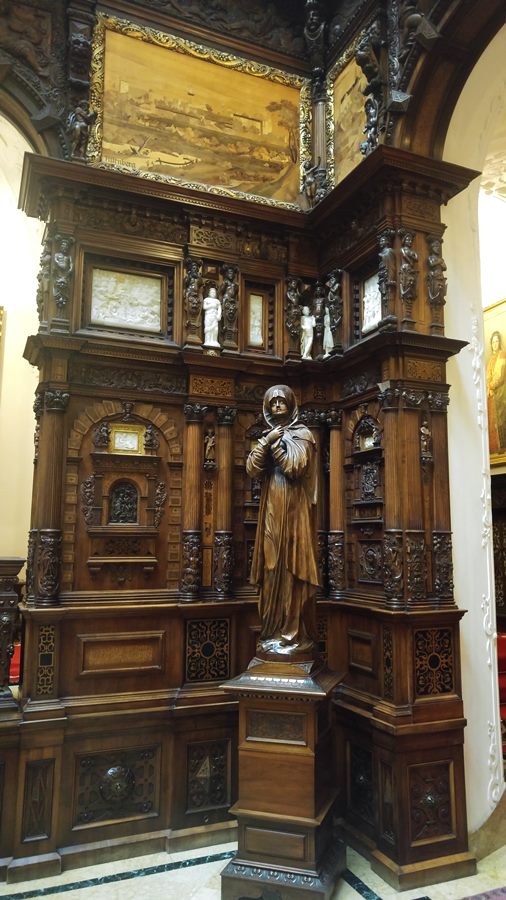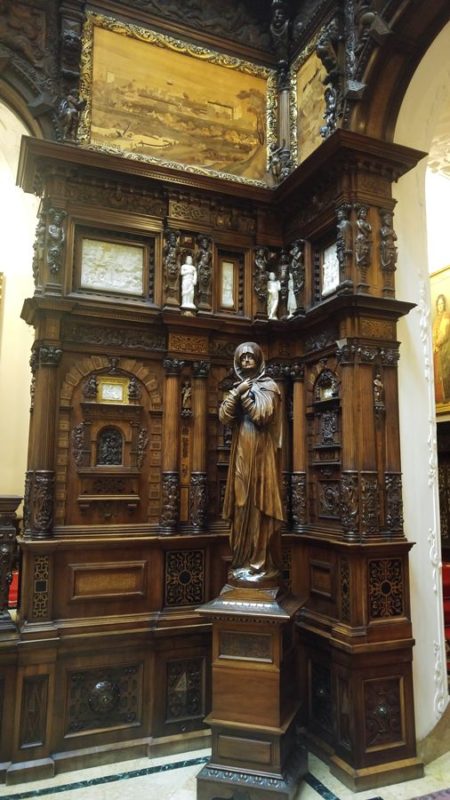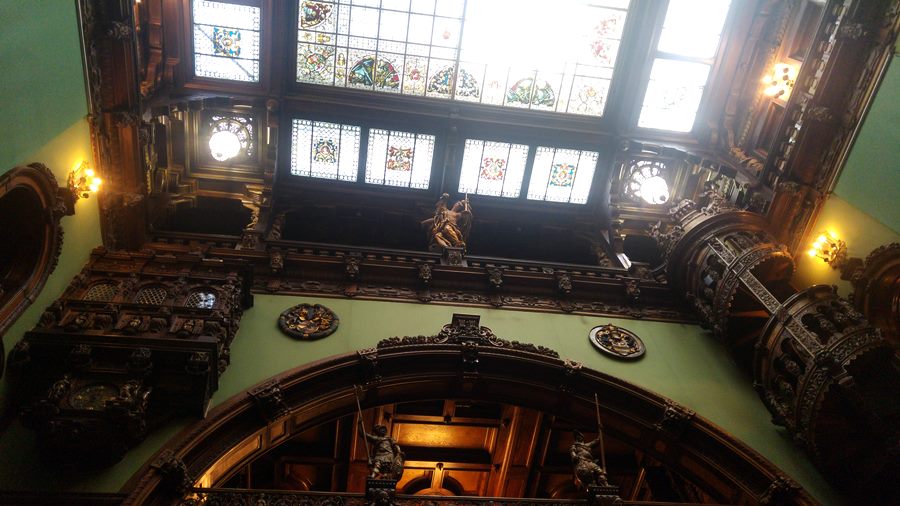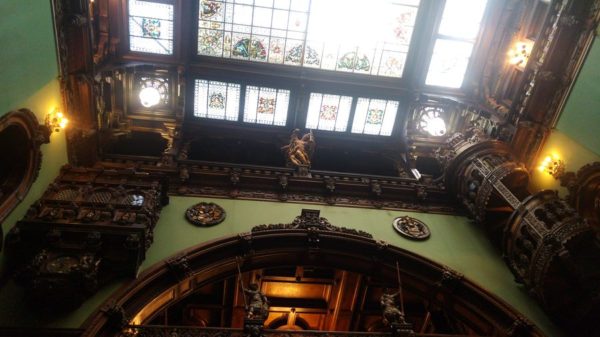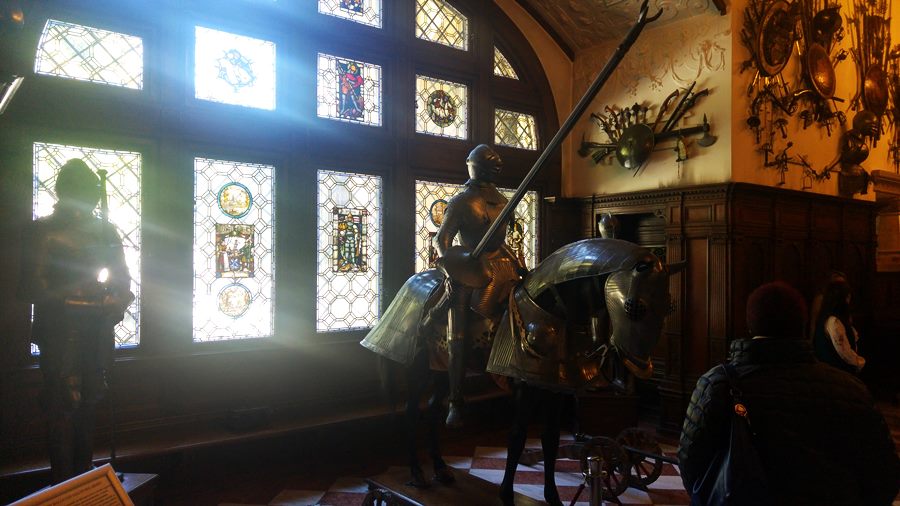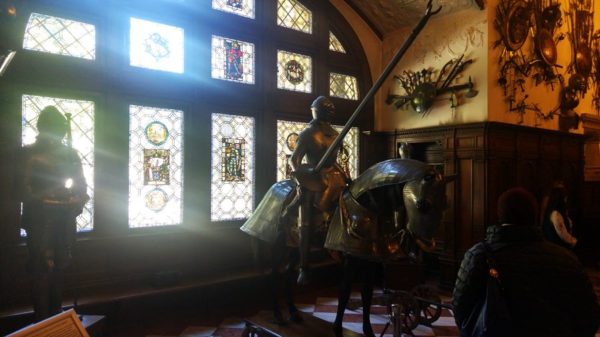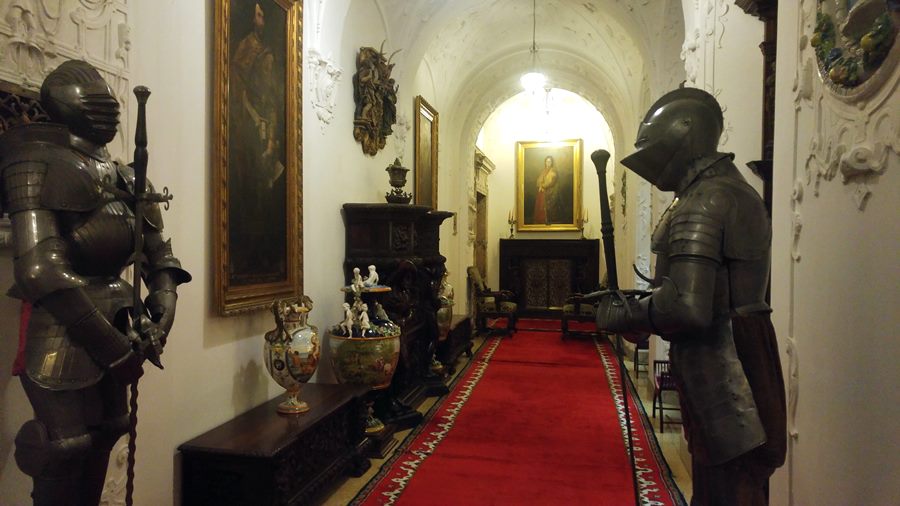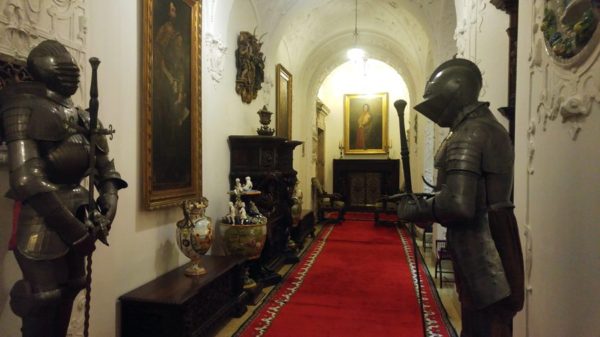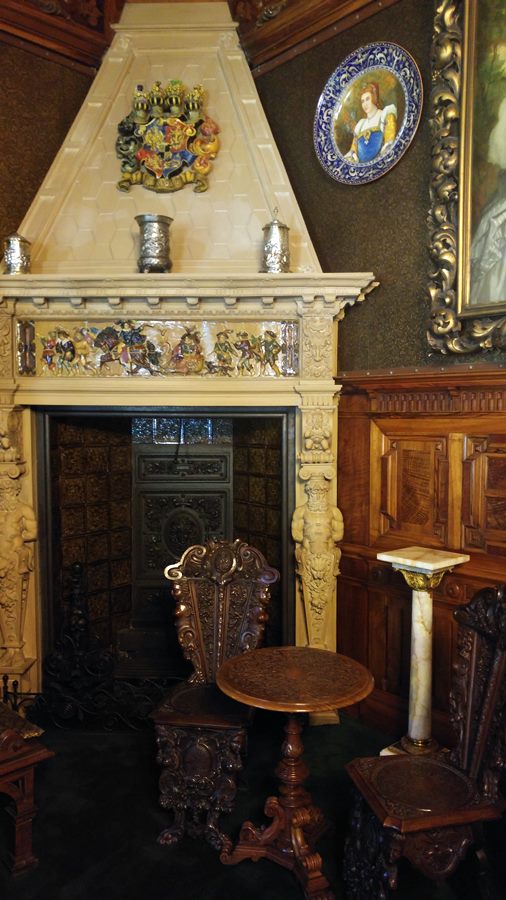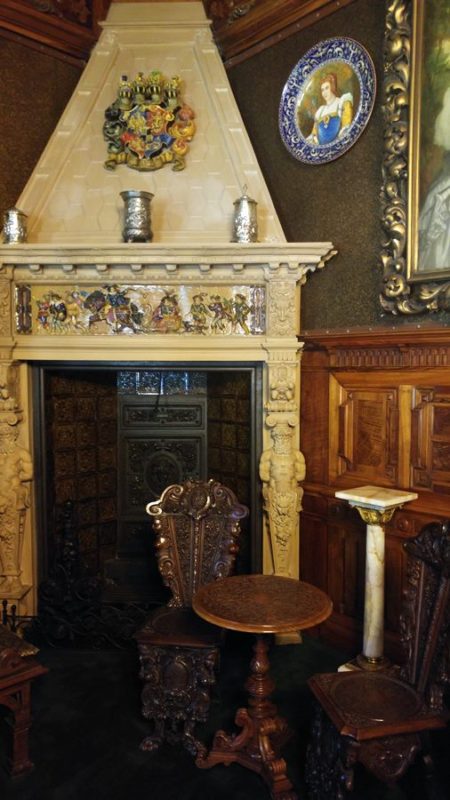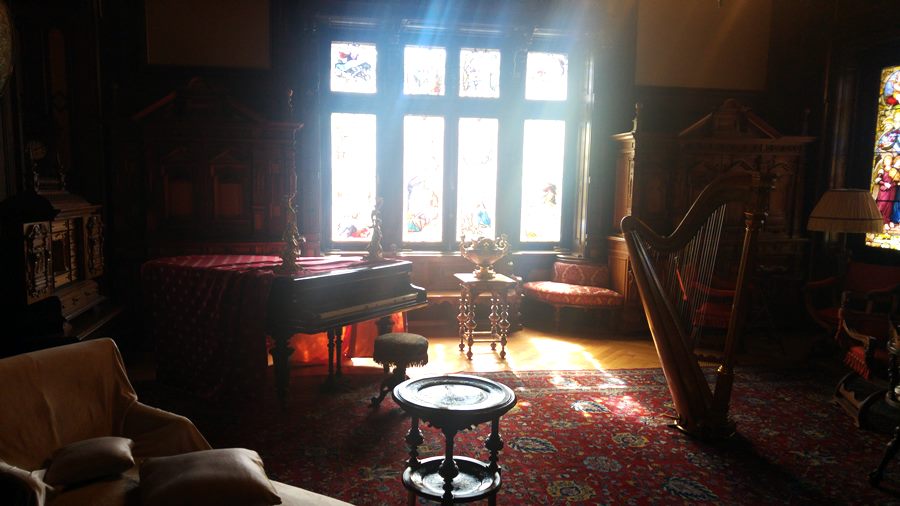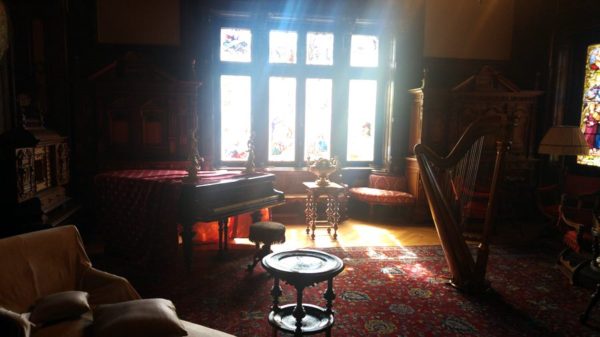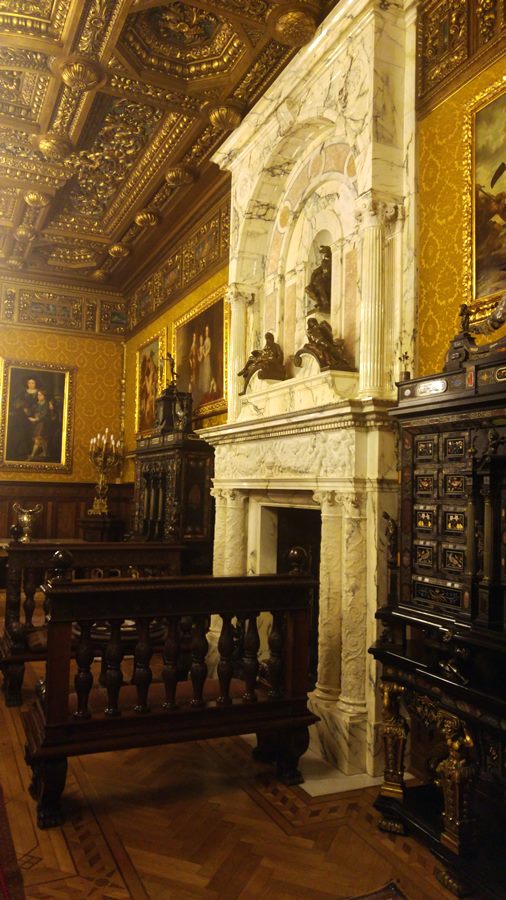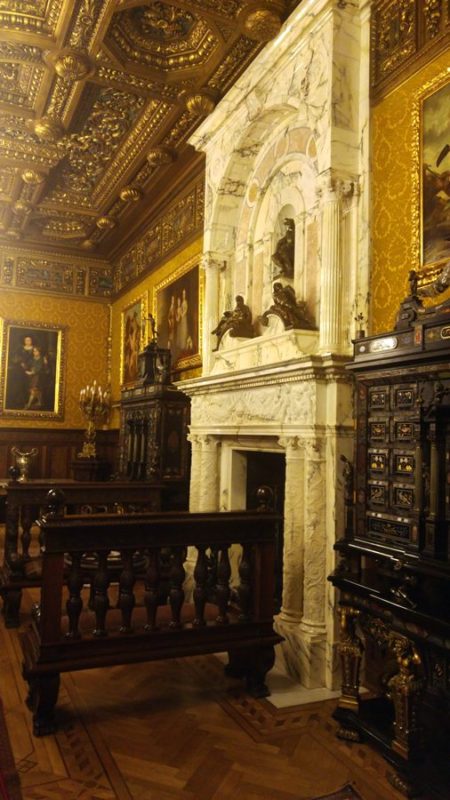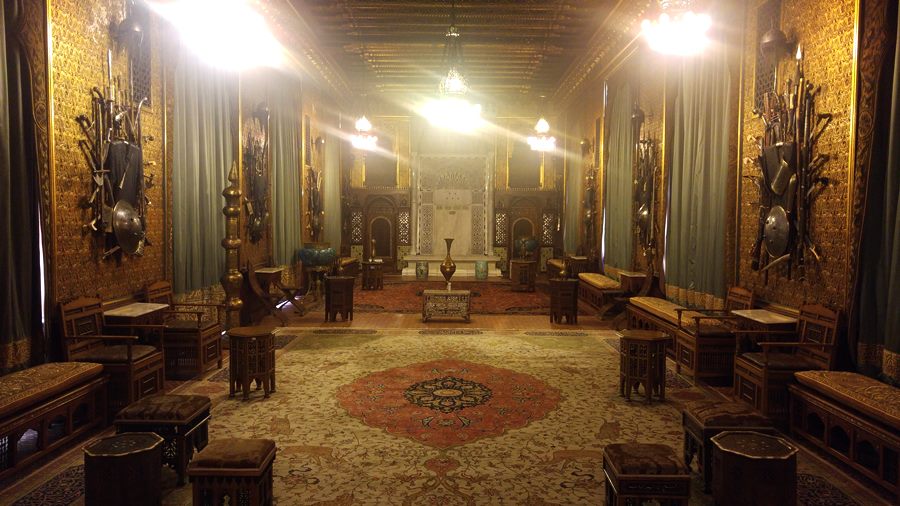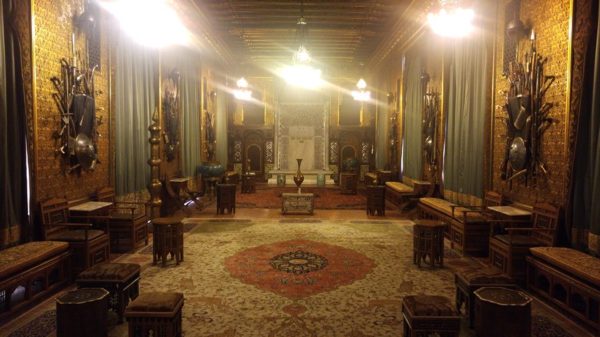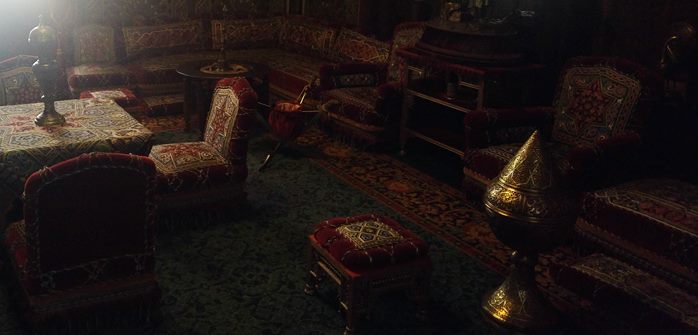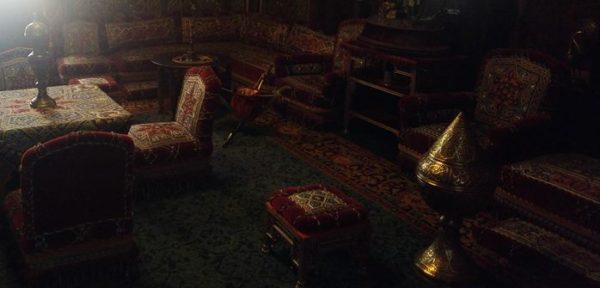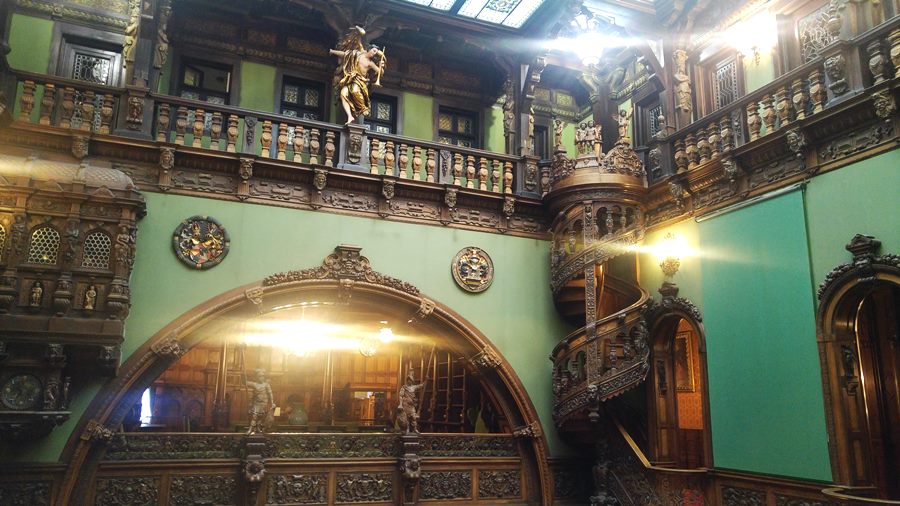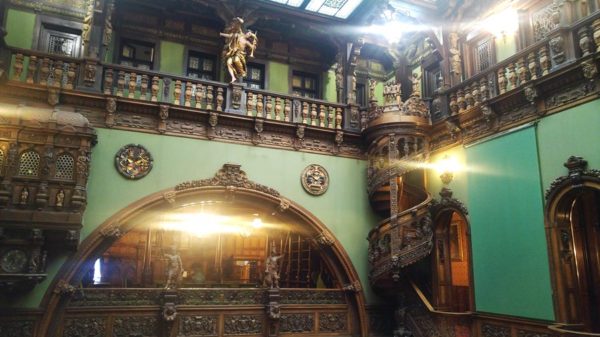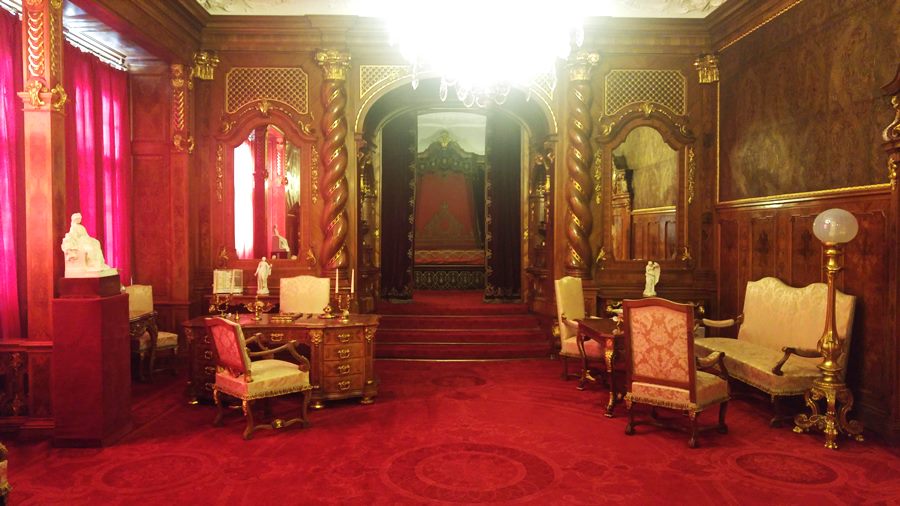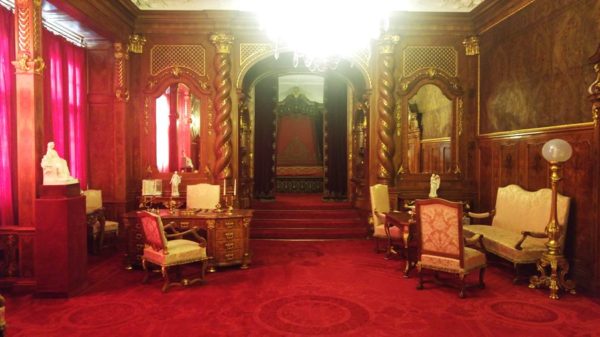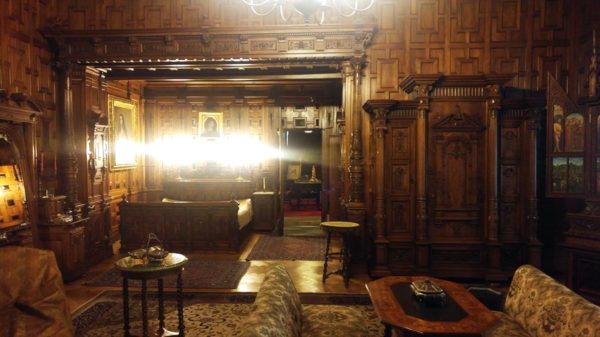 All in all, I really enjoyed the visit there and I found both the interior and the exterior jaw dropping. I am not a huge fan of castles or palaces or visiting buildings normally, but this time I really had fun and completely enjoyed the tour.
And for those who can't have enough, there's also an extra bonus, just a few hundred meters away: the Pelisor Castle (which would translate as "the Small Peles"). Really makes you feel like you're Austria, right?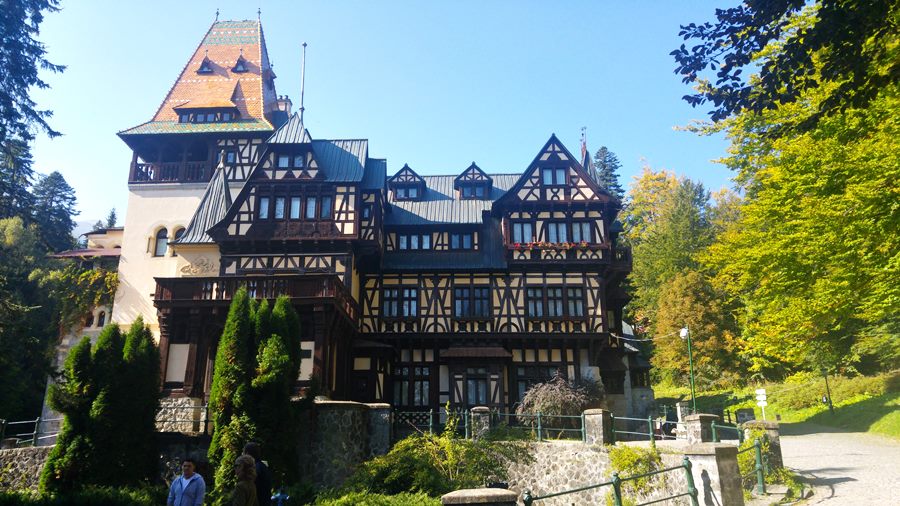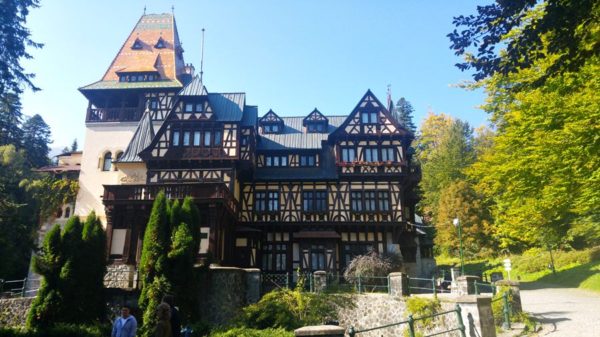 We decided against visiting it (for an extra 30 lei) and I guess it was more or less the same thing as its bigger brother.
The smaller version was built in 1889 for Ferdinand, the heir to the throne. Interestingly, Ferdinand was not Carol's son, but his nephew and he was brought to Romania from Germany to take on the duties of the king.
Peles Castle Working Hours
Back to the topic of today's article, though! Here are the working hours if you're planning a visit:
From May 15 to September 15
Mondays: Closed
Tuesday, Thursday, Friday, Saturday and Sunday: 09:15 – 16:15
Wednesday: 11 – 16:15
From September 16 to May 14
Same schedule as above, but on Tuesdays the castle is closed as well.
It's also worth noting that in 2017, the castle is closed for cleaning between October 30 – November 30. Probably this happens each year, so plan ahead accordingly!
Peles Castle Entrance Fee
You have two pricing options when visiting:
– the main tour: 30 lei (6.5 Euros) which includes the main floor only and lasts for about 45 minutes
– the optional tour: 60 lei (13 Euros) which also includes the upper floor and lasts for about 1 hour and 15 minutes
Additionally, if you want to take photos (even with your phone), you have to pay an extra 30 lei, while filming would cost you an additional 60 lei.
We went for the full tour but I personally think that choosing the main one only would've been just as good. The upper level mostly holds bedrooms and less impressive rooms so if you're in a hurry or you don't want to spend too much, I'd say that you can safely go for the main tour only.
Conclusion
If you have the chance to get there, you should definitely visit Peles Castle. Its proximity to both Bucharest and Brasov make it a great choice for those traveling in the area. The city itself – Sinaia – looks really good and, even though small, it can offer some nice views and great dining spots or sightseeing places. Put aside at least half a day for the whole thing!
What do you think about Peles, though? Does it look like a place you'd like to visit?