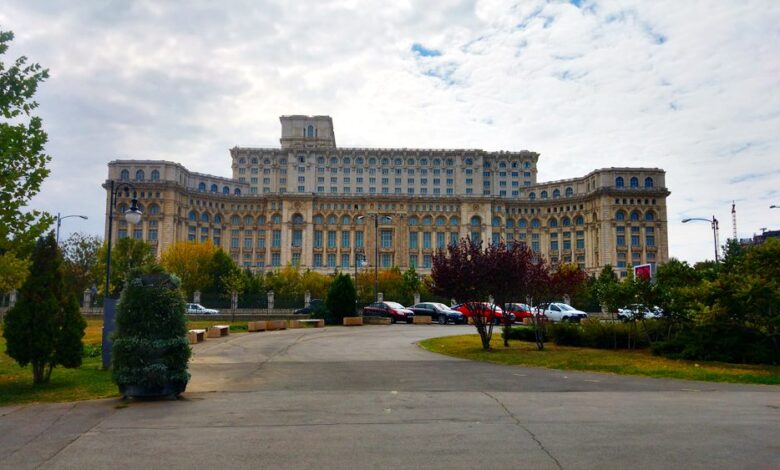 The mammoth building – Palace of Parliament in Bucharest – is one of the must see attractions in the city. However, I had never visited the place until now. And when I did, I did so in great company.
Regular readers of this blog certainly noticed Kemkem from Nextbiteoflife in the comment section here. We have connected online a loong time ago and we both enjoy reading each other's blogs. Therefore, when she told me that she was going to visit Bucharest in late September, I decided to visit Bucharest too and meet her and Federico, her husband. A great gift for me, too, since on September 30th I celebrated my 33rd birthday too!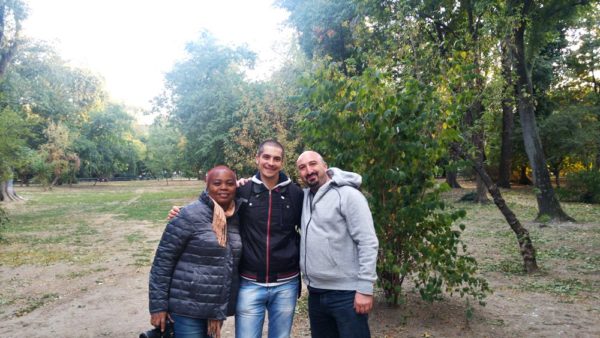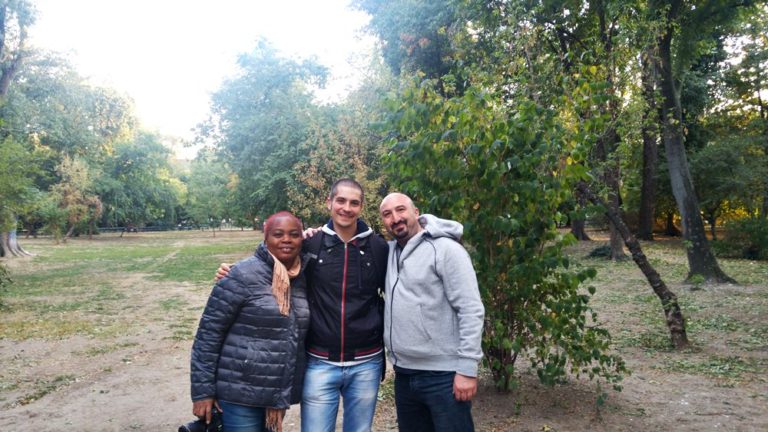 They are both amazing people and I absolutely loved the couple of days we've spent together. Everything looks and feels a lot better when you are in good company and, at least in my case, it was a perfect and much deserved break. Meeting fellow bloggers and amazing people like Kemkem and Federico truly recharges your batteries and fills you up with energy.
And, as today's article proves it, helps you see new things. Like the Palace of Parliament, the second largest administrative building in the world (after the Pentagon) and a mammoth of a building that Romania's former dictator, Nicolae Ceausescu, decided to build for himself. He never got a chance to actually live there because the revolution happened. Now, the huge building houses Romania's parliament, plus a ton of usually empty, yet still impressive rooms.
The tour we booked was a limited one since a NATO conference was about to begin in a couple of days and many of the places normally included in the tour were off limits. We still spent around one hour exploring the building – and at the end we were told that we only saw 3% of it. This means that this building is so large that 24 hours are not enough to see it entirely. Pretty amazing, I'd say!
Before visiting, I was sure that the building is nothing but a cold, empty mammoth that only impresses because of its sheer size. But the truth is that – at least the places we visited – are built with a lot of attention paid to detail and impressive on their own.
Here are some photos of the Palace of Parliament tour that we took, with some extra details and comments from my side: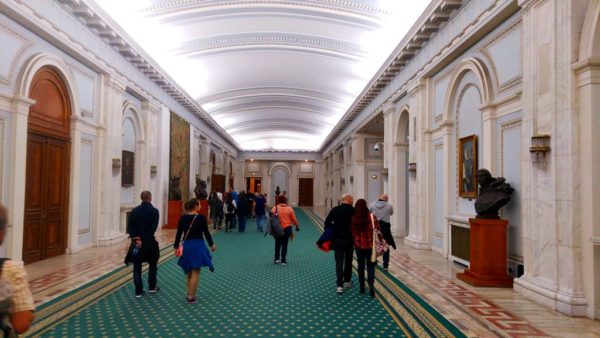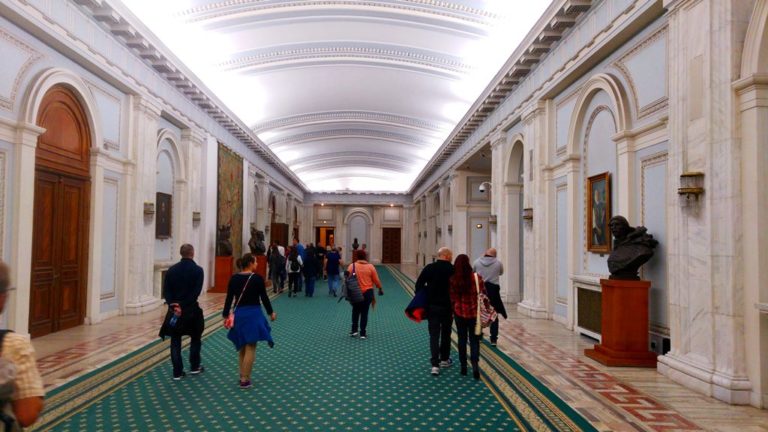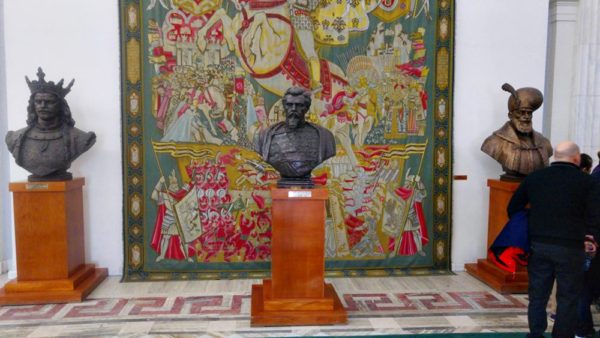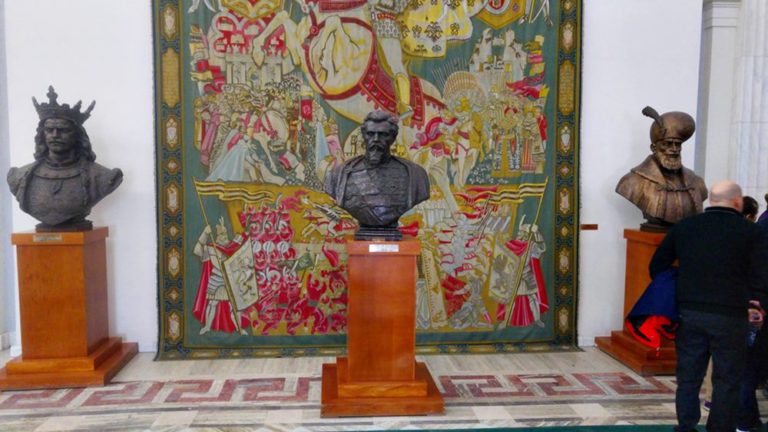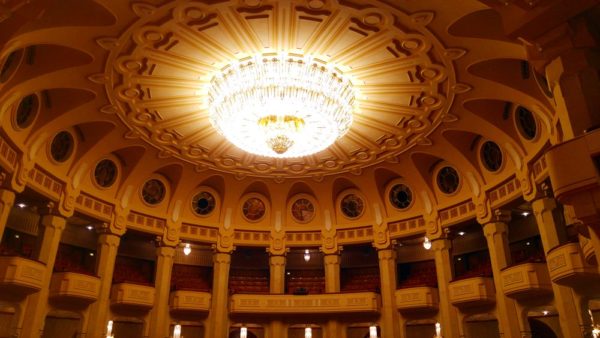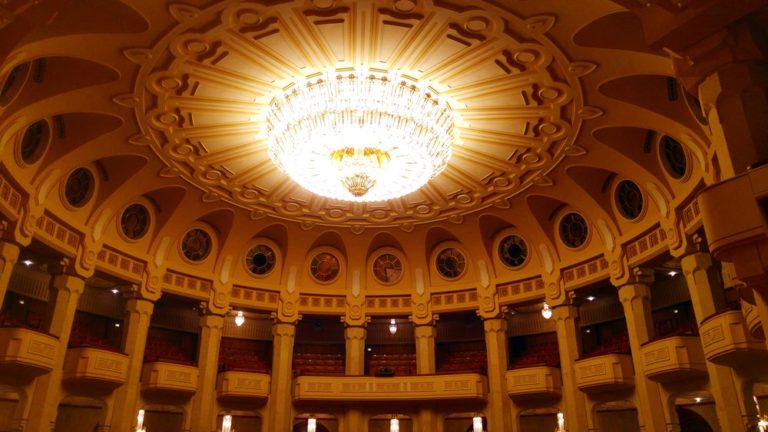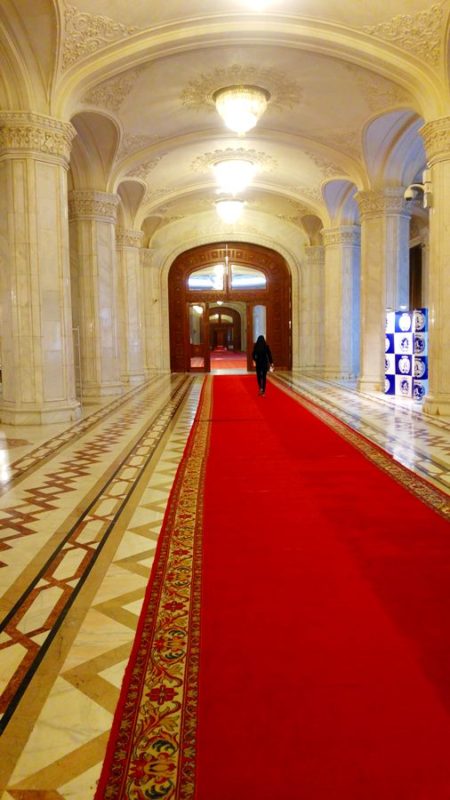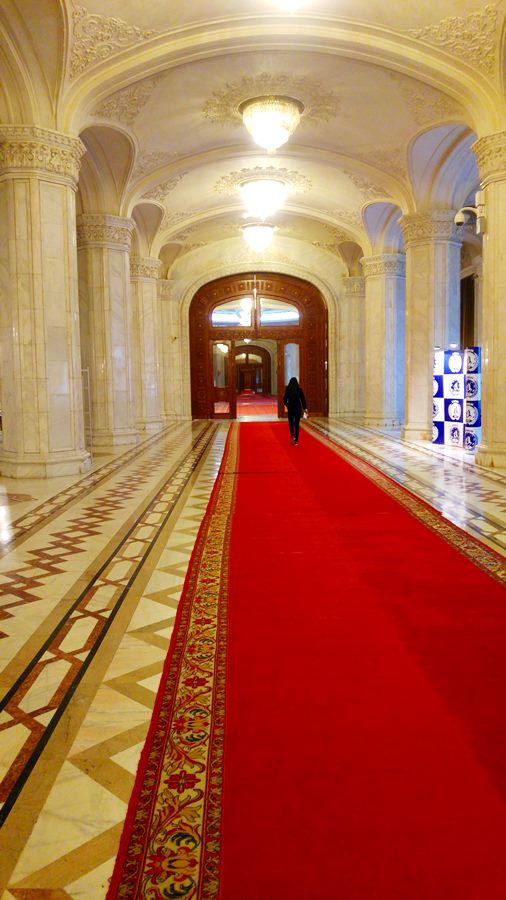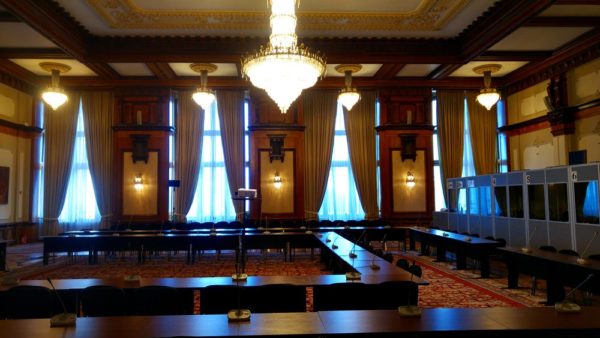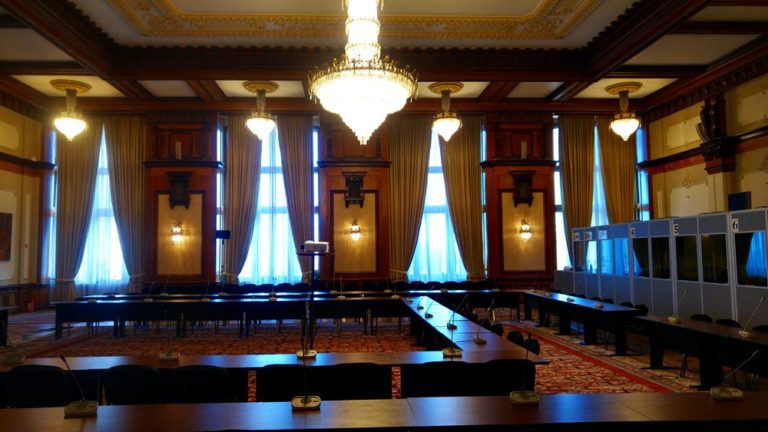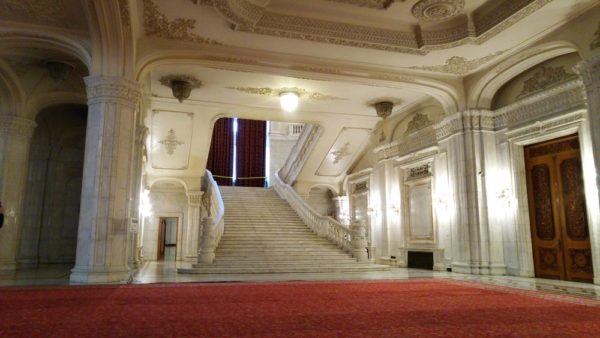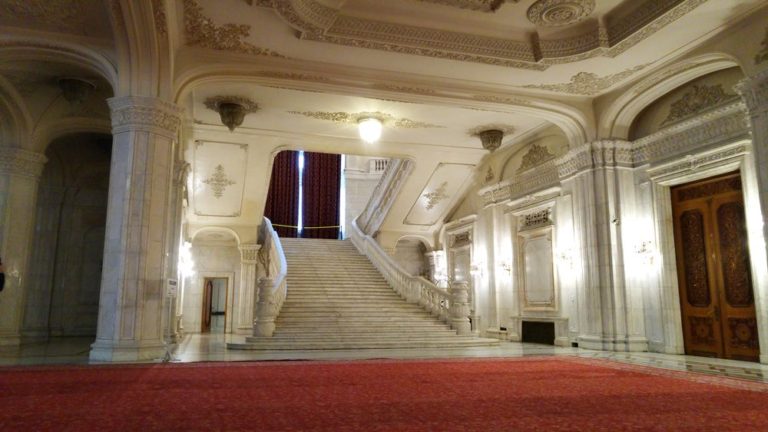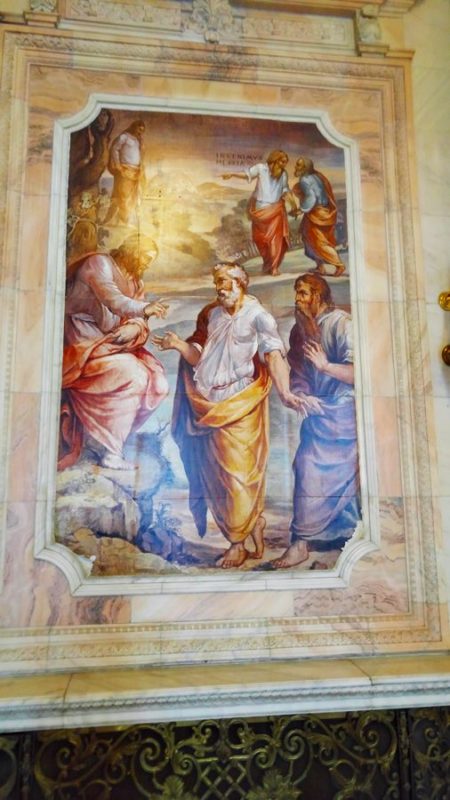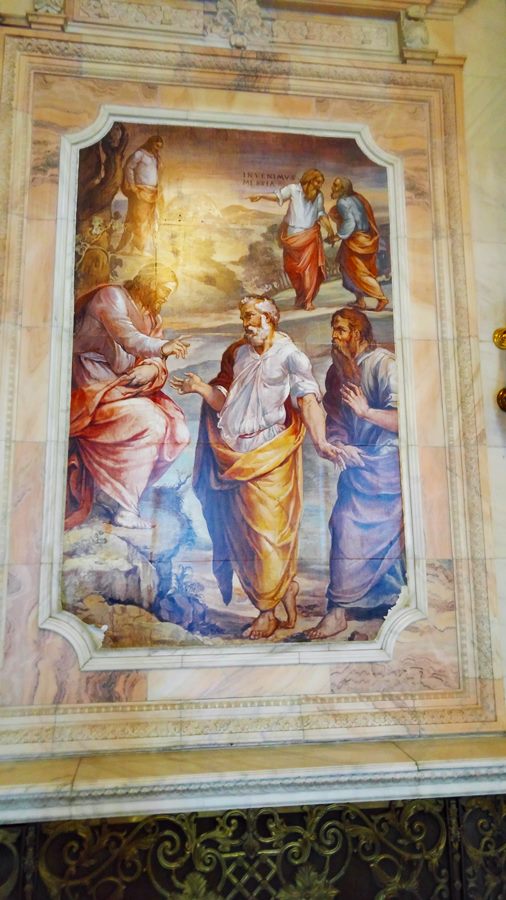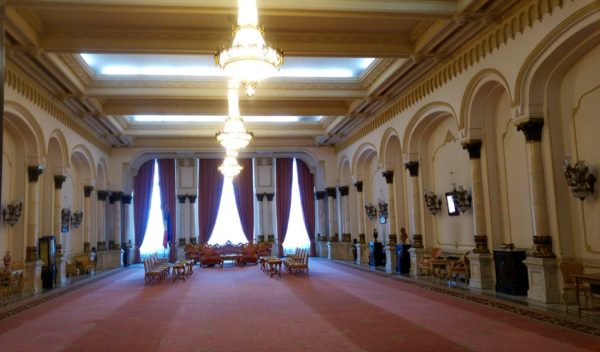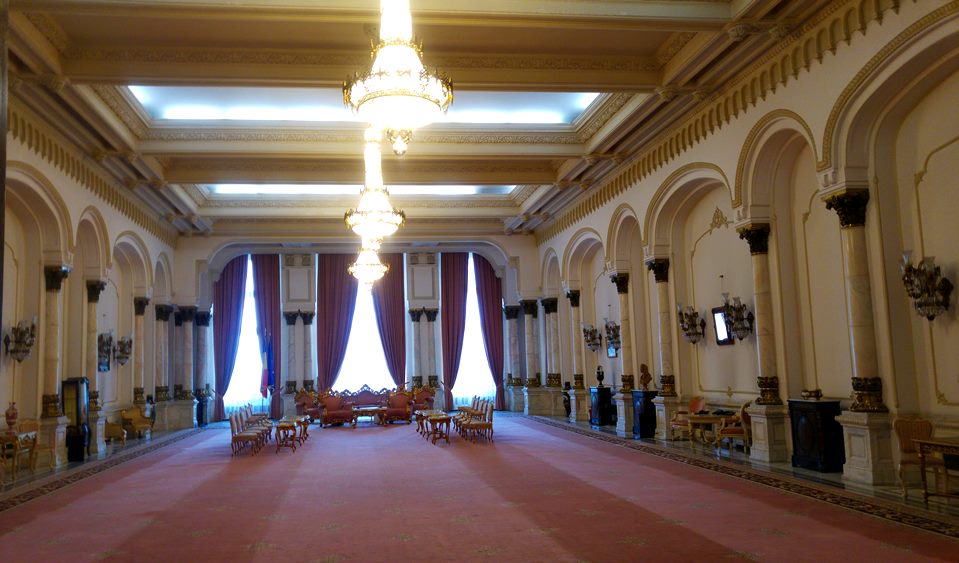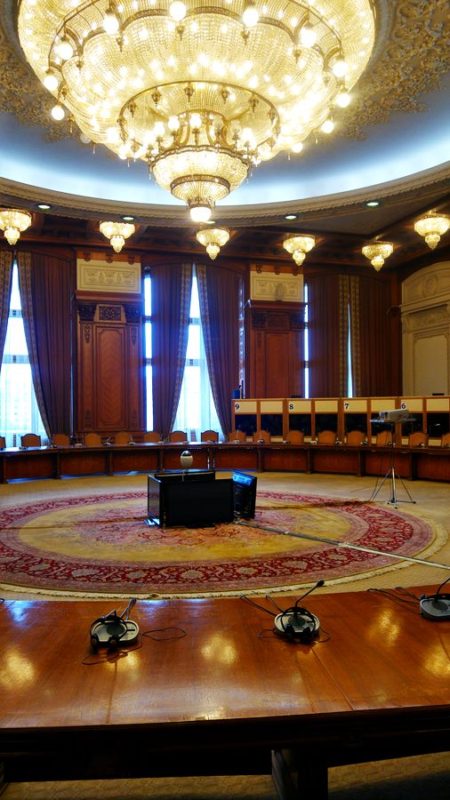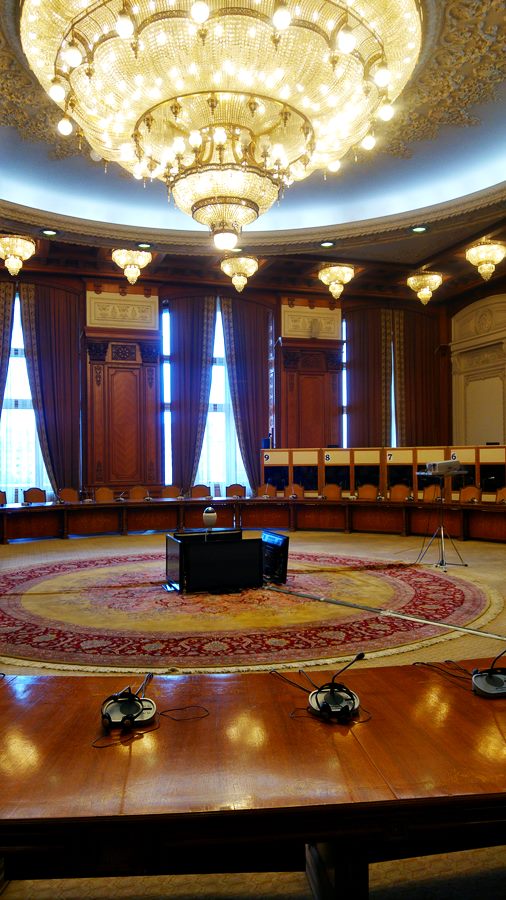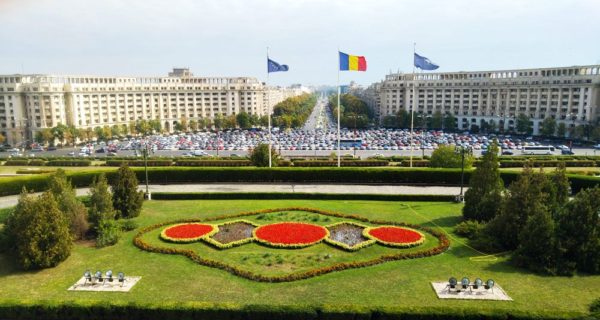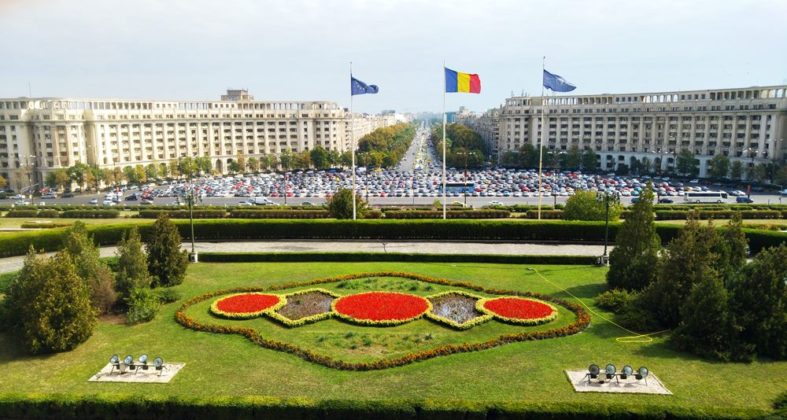 Palace of Parliament Tour Prices
This is clearly one must see attraction if you happen to be in Bucharest, but booking is not extremely easy. You have to book a tour 24 hours before your visit, and you can only do it by phone. Simply popping there without a reservation isn't going to work.
There are six different tours you can take including more or fewer rooms and areas and I would recommend the 4th option: Standard Tour + City's panorama and Terrace. Bucharest is not the most beautiful city to have a panorama of, but it's still extremely impressive. Unfortunately, because of the upcoming NATO summit, we were not allowed to take this tour.
Prices vary from 35 lei (about 8 EUR) per person for the standard tour and go up to 55 lei (12 EUR) for the longest tour. There's also a 30 lei tax for those who want to take photos with a camera (but photos with your phone are free of charge).
You can find more about the tours, schedules and most importantly the phone numbers to call to make a reservation on the official website of the Palace of Parliament.
After visiting the humongous building, we were tired and hungry so we went to grab something to eat at the renowned Caru' cu Bere restaurant in the old center. Unfortunately, when we arrived, the place was packed and they only had a table in the wine cellar (the basement). To make things even worse, our table was glued to a wall with absolutely no view – and the service was horrible. Fortunately, the food was really good: we had some delicious Romanian bean stew served in a bread which you can see below: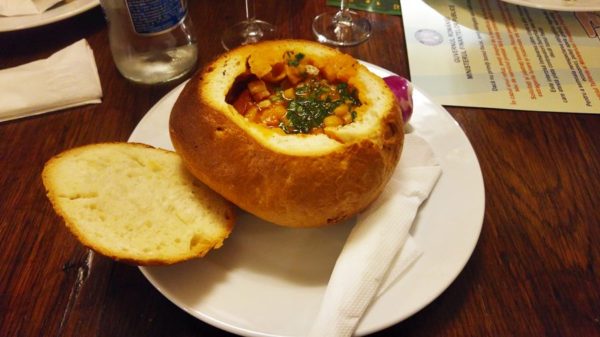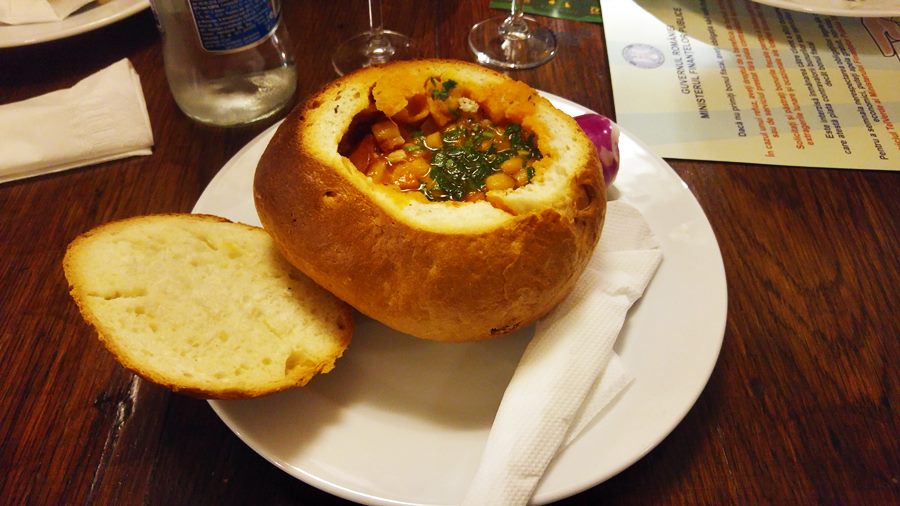 Kemkem and Federico also ate some other traditional Romanian food – the Sarmale & Mamaliga which looked and smelled very good – and they both said they were delicious. I, of course, forgot to take a photo of the food, so you'll have to take my word on it.
Even better, we've visited a couple more great places during their stay – including the beautiful Peles Caste – but we'll talk about it in an upcoming article.