Oradea is climbing steadily to the top on the list of cities you should move to in Romania – at least based on my preferences and personal opinion. This might come as a surprise for some, since the usual recommendations are Bucharest, Brasov, Sibiu, Cluj Napoca and maybe other larger cities in the country.
So why move to Oradea, of all cities in Romania? That's what we're going to talk about in today's article, where we'll find out how it's like to live in Oradea and why you should really consider it as your next destination.
This article has been on my "to do" list for ages now. I had plans to visit this city this year and share come completely updated details on it (as well as tons of photos), but I realized that it's not going to happen, so why wait until I finally get my lazy behind there?
Oradea is one of the fastest growing cities in Romania, it's beautiful and a lot of work has been done recently to make it even better… so you shouldn't wait either!
Things to Know about Oradea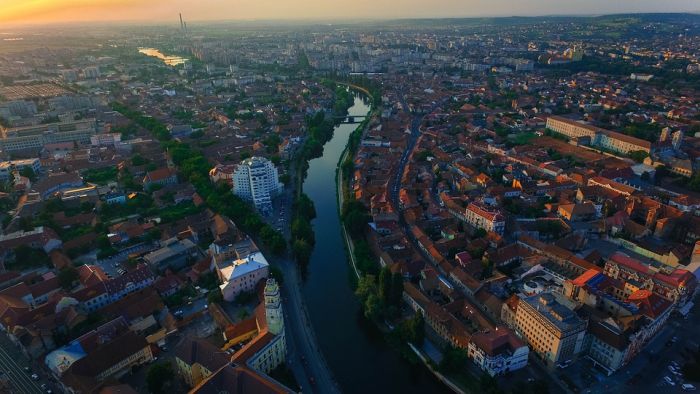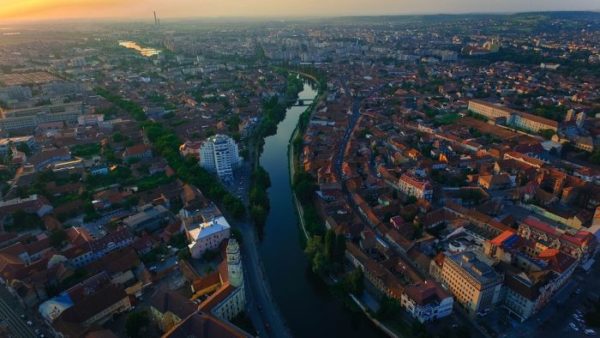 I consider these the "boring facts" which don't really offer you more than a Google search would, but these have to be said as well to have a clearer picture about this city. So let's get this started!
Situated in the North-Western parts of Romania, Oradea is one of the larger cities in Romania, being called home by over 220,000 people (it's one of the few Romanian cities where the population is increasing).
It has a beautiful river – Crisul Repede (the Fast Cris) – going through the middle of the city and it's also one stone's throw away from Baile Felix, a well known thermal spa resort in Romania.
It is an old city with rich history – mentions of the modern Oradea being recorded since the 1100s and it was part of the Hungarian empire for most of its existence. As a result, about 25% of its population are Hungarians. The city itself is well connected with other cities in Hungary, being right next to the border.
Public transportation in the city is handled by trams and buses, the main train station connects it to the main cities in the country (and some in Hungary) and there's also an International Airport in the city which offers low-cost flights to some European cities.
Why live in Oradea?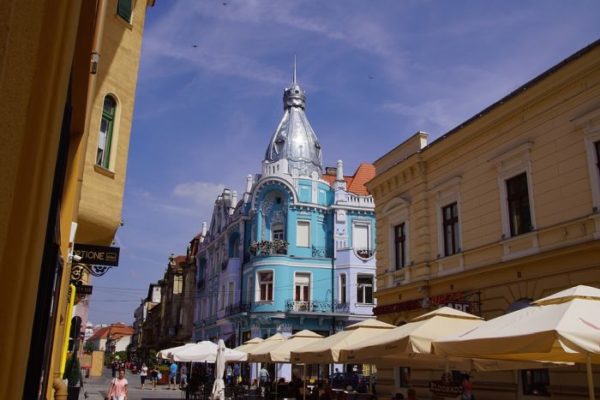 I personally believe that Oradea is one of the most underrated cities in Romania and I'm also sure that you will hear a lot more about it in the future. Oradea has been growing tremendously in the past several years, becoming more beautiful and offering an increased standard of living.
In other words, this is the perfect city to move to right now, as it's still flying under the radar and costs are low. Secure a long term lease or buy property here before prices explode (or at least that's how I feel).
Oradea is the leading city in Romania when it comes to European funding received for rehabilitation projects and it is one of the first cities in the country (if not the only) where citizens can actively vote for the next projects the city should tackle.
As a result, investments are made in things that the citizens really want changed, fixed or improved and so far things have worked almost flawlessly in the city.
Most of the buildings – especially the charming ones in the city center – have been rehabilitated as well, looking fresh and beautiful, while still keeping their original charm. The infrastructure is also among the best in the country and the constant flow of investments means that the city is growing, evolving and turning into a much better one.
But despite its growth, Oradea is still not insanely popular – at least not for foreigners. The cost of living is still very low compared to the larger cities, the city itself is slower paced and life there more tranquil, while entertainment options and events are high enough for you not to get bored.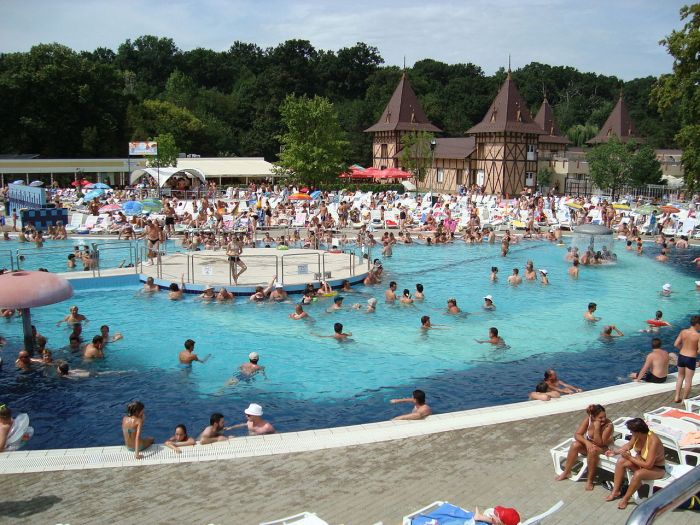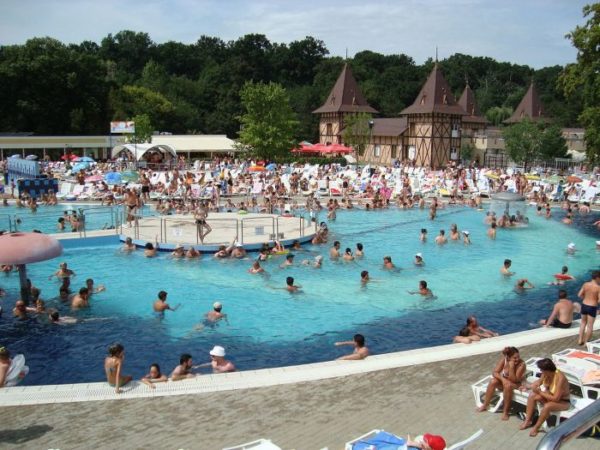 And there are so many beautiful things to see in the city – from the beautiful, charming old buildings in the city center, to the nearby Fortress or Baile Felix, to the great Aquapark during the summer and the river itself, Oradea has a lot to offer in terms of eye candy.
The city is also the only city in Romania that's part of the international network of Art Nouveau cities (I didn't know such a thing existed until I did my homework about Oradea – but it still sounds pretty impressive). So if you're a fan of the Art Nouveau style, you have an extra reason to love this city!
Things to Do & Places to See in Oradea
Fortunately, Oradea has a ton of great stuff for you to see and enjoy when visiting or living there.
This topic deserves an article of its own, but I will still highlight some of the most important things that you can see in Oradea as they help paint a better picture on why you should move there.
Oradea Citadel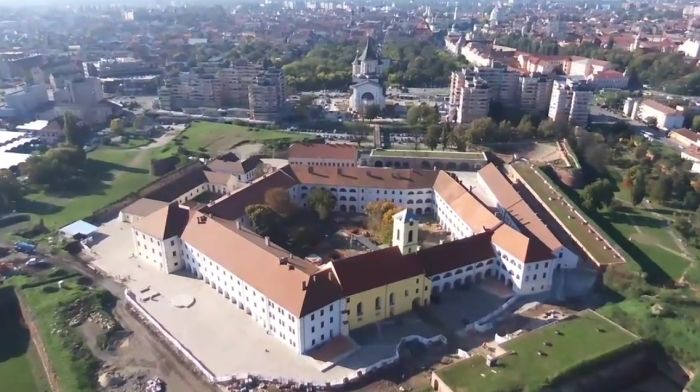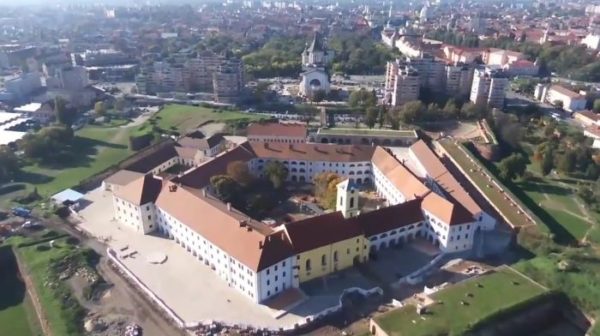 A beautiful structure that has been recently renovated to bring it back to its former glory, the Citadel is probably the main attraction in the city and a great place to visit every now and then. There's also a beautiful park surrounding this beautiful fortress, but the main attraction lies in between the walls.
Palatul Vulturul Negru (Black Eagle Palace)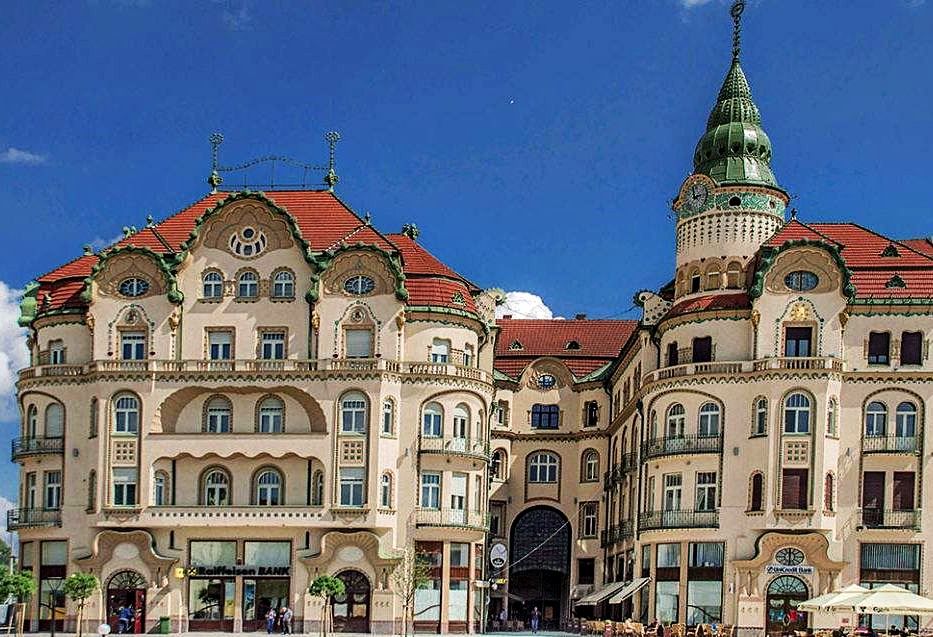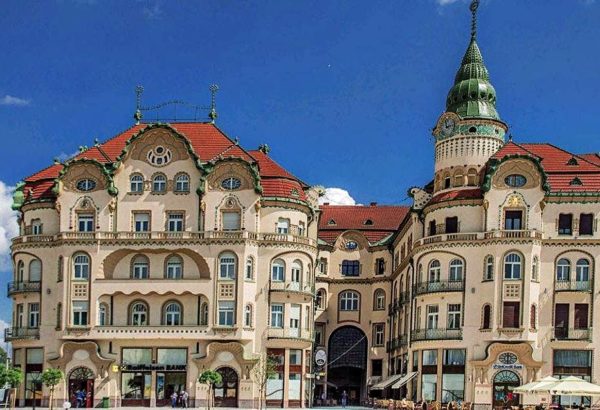 A real jewel, right in the heart of the city, this palace is built in a Y shape, with three entrances marked by a black eagle and with an absolutely breathtaking inner passage covered with colored glass and looking like a fairy tale brought to life. It's strange to see that a bank managed to open a branch inside and ruins a bit of the charm, but the entire place remains a jewel nevertheless.
Nymphaea Aquapark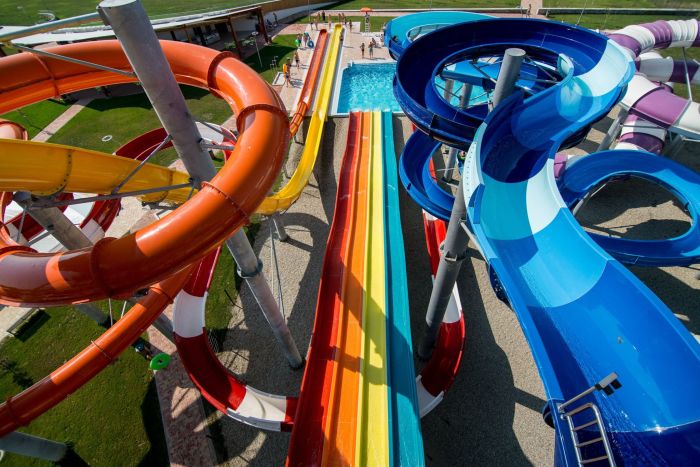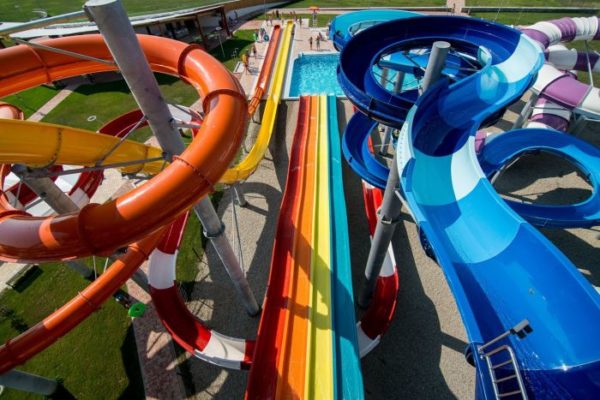 One of the largest aqua parks in this part of Europe and a mighty impressive one, the Aquapark offers you the chance to relax during the hot summer days and enjoy the various pools and entertainment options offered here. The whole thing is still in a great shape, clean and beautiful – a mix that you will rarely find in Romania.
The Church with the Moon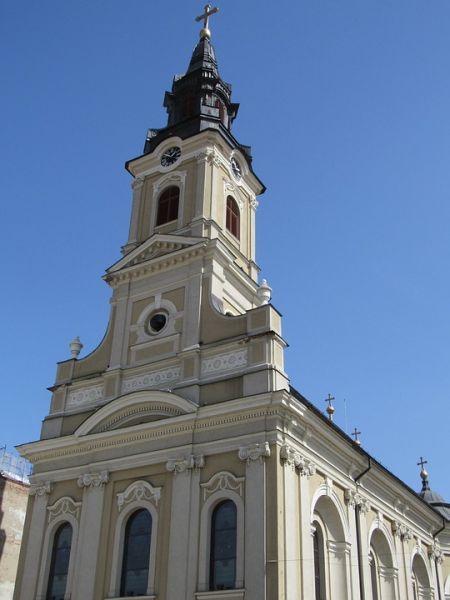 Although not as beautiful as most of the other attractions, the Church with the Moon is one of the city's main attractions thanks to the metal moon that's mounted up in the tower of the church. The moon is powered by a mechanism that makes it rotate at the same speed as the real moon around the earth.
It is said that the entire contraption is the only one in Europe, but I didn't really double-check the claims. Either way, it's still interesting as a novelty item.
The Zion Synagogue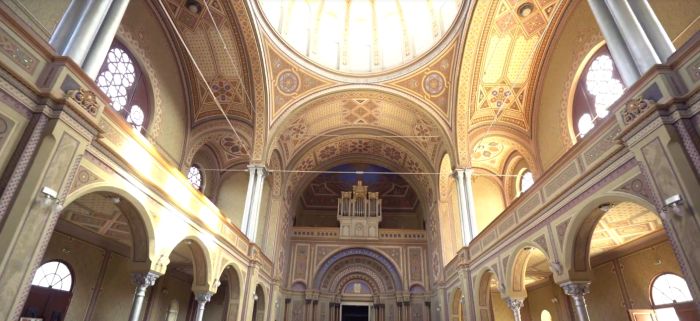 This is the largest neological synagogue in Romania, built all the way back in 1878 and it's a pleasant surprise to know that such an impressive monument built by the Jewish community still stands after all the horrors of the past.
But it does and it's better than ever since it has been recently renovated and the impressive Zion Synagogue is open to public (and there's a lot of room inside as it can host up to 1,000 people!)
Where to stay in Oradea
If you're just visiting the city for a shorter stay or you want to spend some time before making a long term move, you have a few great hotels to stay in and enjoy most of what Oradea has to offer. Here are my recommendations:
Qiu Hotel Rooms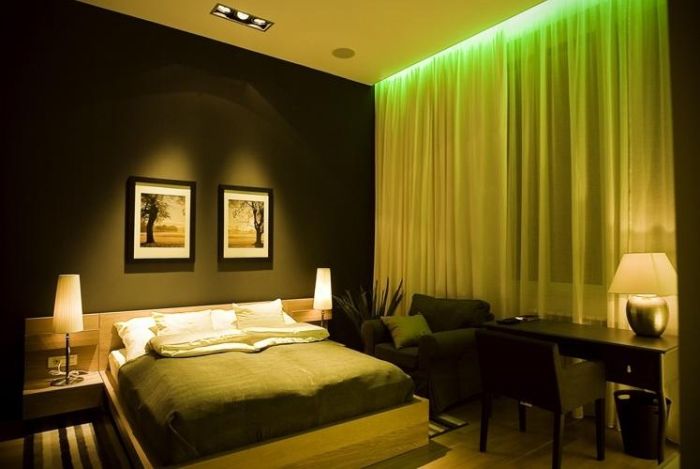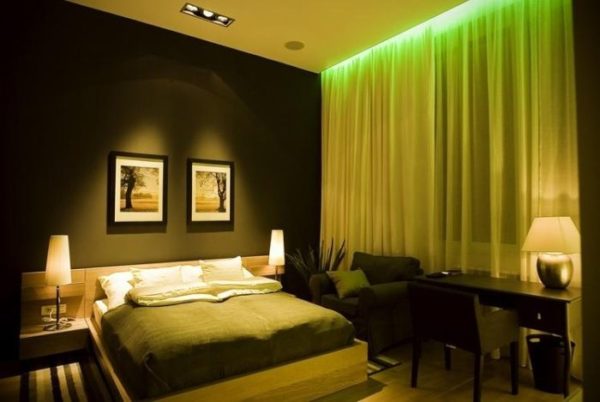 With an almost-flawless rating on Booking.com (9.7 out of 10 from over 300 reviews), this is definitely one of the best hotels in town. Located smack dab in the center of Oradea, it offers the best price/quality ratio in my opinion and is by far the best choice in the city, especially if you don't want to spend a lot.
With stylish and modern furniture, large rooms and beautiful colors, the hotel has everything you need to feel welcome and have a relaxing stay in Oradea. Situated on a pedestrian street, it's right in the middle of everything, without being too noisy either. A great choice, no matter if you travel alone or with your loved one.
Click here to book your stay now.
DoubleTree by Hilton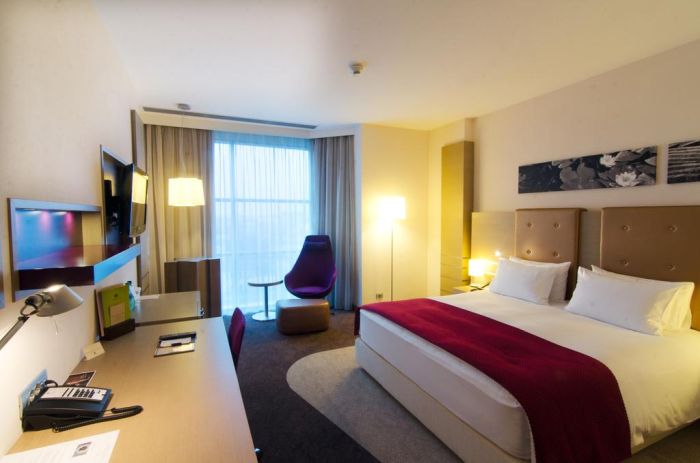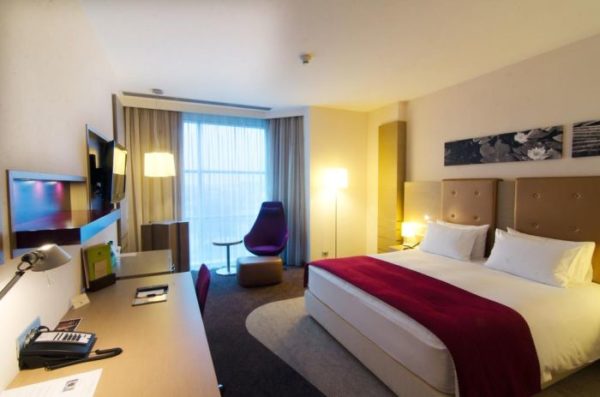 If you're looking for something fancy and you're ready to spend a bit more, DoubleTree by Hilton should be your choice. This is a 4-star hotel with a beautiful restaurant that's on the side of the river, offering spectacular views over the city and the Crisul Repede river.
The rooms themselves are large and modern, in good quality, while the service is great as well. And even though it's not in a location as good as Qiu's, it still is close to the city center and even closer to the Aquapark – so if you're planning to enjoy the sun and splash in the water, this should be your hotel!
Click here to book your stay now.
Caro Boutique Hotel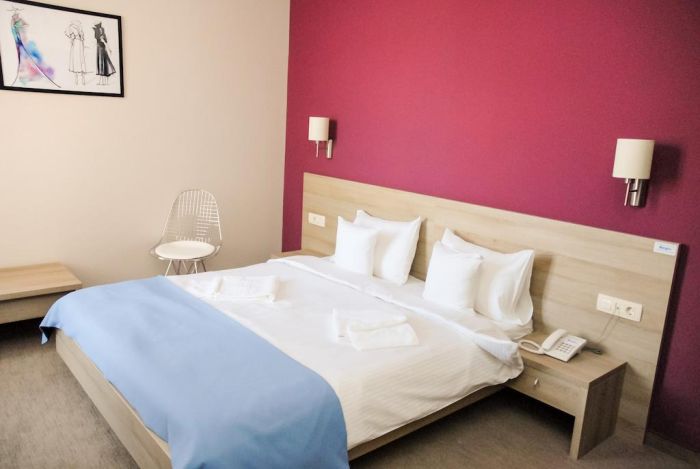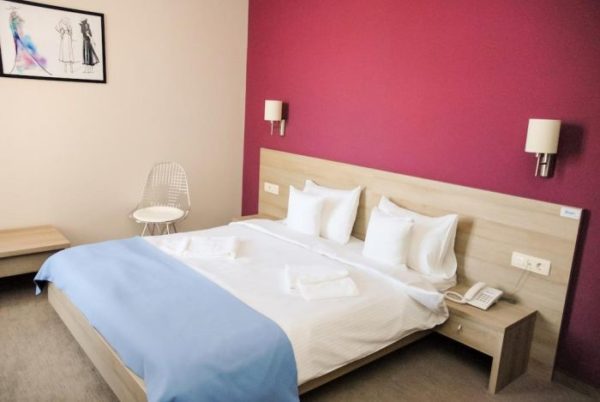 Situated on the other side of the river, closer to the New City, Caro Boutique Hotel offers an alternative to the hustle and bustle of Oradea (which is never too scary, by the way).
The hotel itself is modern, yet small, with comfortable rooms and the pricing is just right – and that's all that matters. It doesn't feature the highest quality furniture you've ever seen, but at least it's in good shape and the entire place is clean and comfy.
Click here to book your stay now.
Stokker Hotel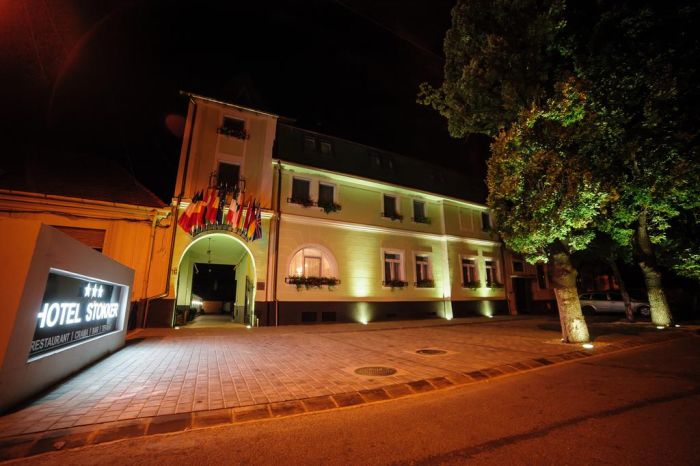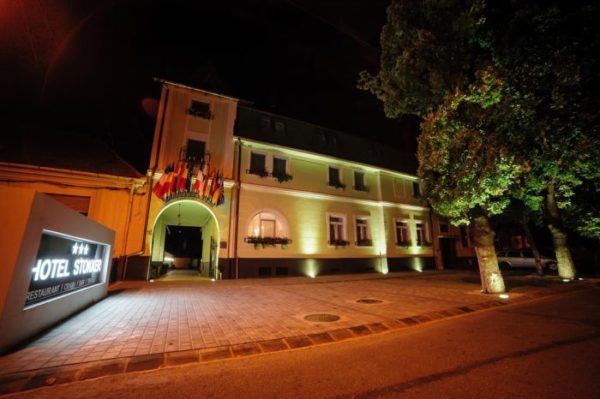 If you're more budget-oriented with your stay, this hotel situated in the Northern part of the city offers great room prices, without losing a lot in terms of quality. It's true, it's not situated in the best area of the town, but you are still within walking distance to the city center and close to two of the biggest parks in the city.
The hotel is also situated right next to a busy road so it might get a bit noisy every now and then, but usually the double pane windows do a great job keeping the noise outside. The rooms are a bit small and the furniture a bit dated, but you'll still have a good time here despite all that – just it won't be as pleasing to the eye as it would in the other places.
Click here to book your stay now.
Cost of living in Oradea
I have various articles dedicated to the cost of living on the website, so you can search for them if you want to find out a lot more, or you can stick to the bare minimum that I'm going to share below.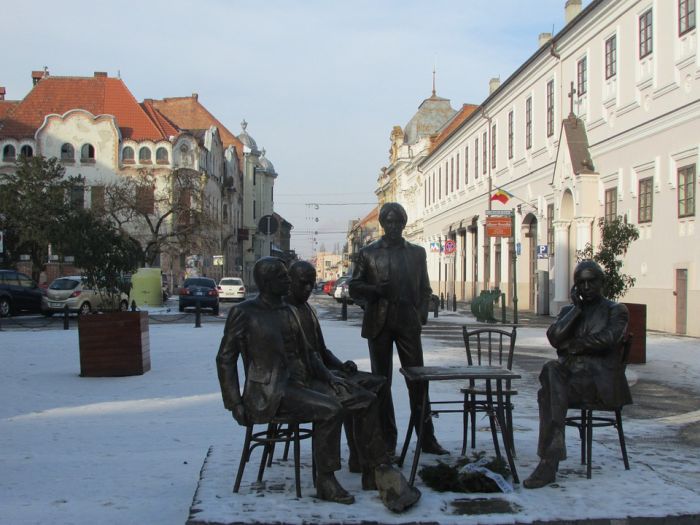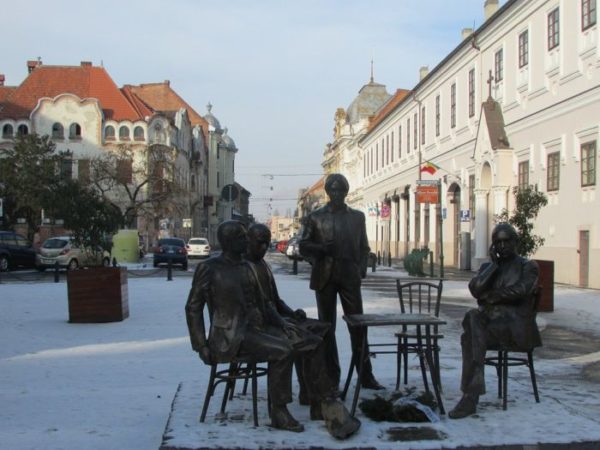 Romania is still a cheap country and one of the cheapest in the European Union right now, even though the prices have gone up a bit in recent times.
This is mostly based on inflation, so if you're relying on money in a different currency (Euros or USD for example), you shouldn't feel much of a difference.
Prices are pretty much the same throughout Romania, the biggest differences being felt in the rental area.
And in Oradea, rent is still very affordable for the nice city it is: you can find a really good studio for around 250 Euros per month, while a good two bedroom apartment would be around 450 Euros… but you can also find something for as low as 300 Euros – so you definitely have options.
The low cost of living means that a single person could live a decent life on 1,000 Euros per month, while a family of 2 (or even 3) could live a decent life for 1,500 Euros per month. Of course, the higher your budget, the more options you have.
Conclusion
As I was saying in the intro, Oradea is by far one of my top recommendations for cities to live in if you move to Romania. I would go as far as placing it at #1 if you're not looking for a particularly large city (Cluj Napoca would be better suited) or if you're not looking for something chaotic, yet charming like Bucharest.
Offering a lot of eye candy for some really decent prices, Oradea has everything you can wish for, is perfectly located – close to both Hungary and Cluj Napoca (and even Ukraine), it is quickly evolving and developing using European funds and you'll love it.