If you're looking to retire to Romania or move here, Cluj Napoca (commonly referred to as Cluj) might be a perfect choice. It is the fourth largest city in Romania, far behind Bucharest and very close to Timisoara and Iasi. It is also one of the very few cities in the country where the population is growing instead of decreasing rapidly.
But why would you like to make Cluj your next home in Romania? We're going to talk about all the reasons in today's article which will hopefully help you understand more about this beautiful Romanian city: what's the cost of living here, how is it like to live in Cluj Napoca and more.
So without further ado, let's see if you should move or retire to Cluj, Romania (or not)!
Things to know about Cluj Napoca
A city with rich history, the first official information dates back to around 106 A.D. after the Romans conquered Dacia. During the middle ages, the city was occupied Hungary and was officially a part of the Austro-Hungarian Empire until 1918 and for a brief period of time in the 1940s.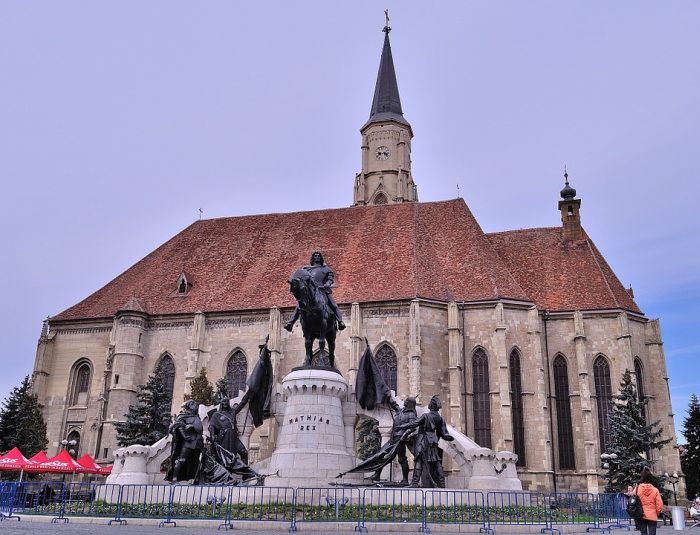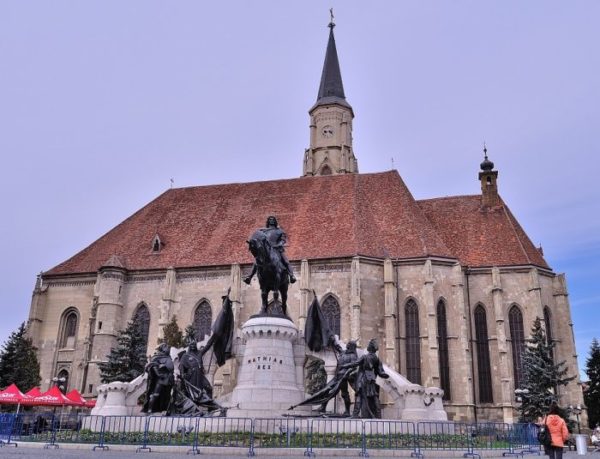 As a result, the majority of the population of Cluj Napoca was Hungarian by the late 60s, when things shifted because of the communist regime that sent Romanian workers for the industrialization of the area.
Until 2004, the city was led by a Romanian nationalist figure that promoted hate against the Hungarians and as a result of his policies, the city stagnated due to a lack of investments.
But since 2004, when the nationalist leader lost office, Cluj started to grow rapidly and establish itself as one of the most important cities in Romania: as a major part of the country's economy, as well as a city of culture and arts.
Located in the North-Eastern part of the country, it is close to other important cities in the area, like Oradea, Alba Iulia, Targu Mures and Sighisoara.
Cluj Napoca is also one important university city in Romania, one of the greatest in the country, together with Bucharest, Timisoara or Iasi. In other words, the young population is mixed well with the older one and offers opportunities for all age ranges.
Cluj is also one of the most beautiful cities in the country, with many old buildings still standing and in a good shape. The old city center is specifically charming.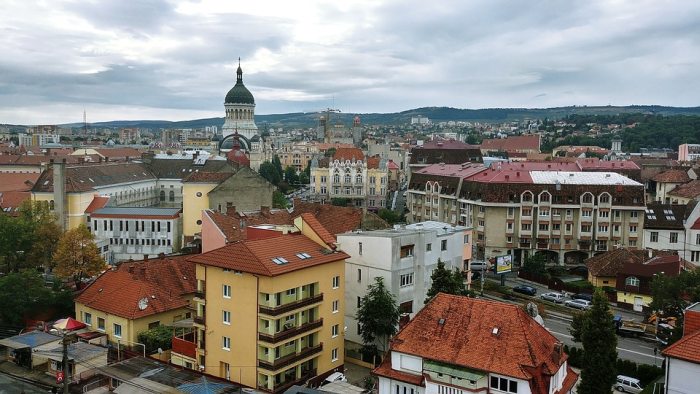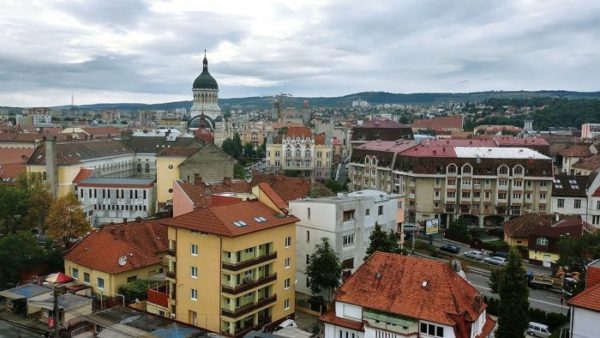 The city also has an international airport (which grows in terms of destinations on a yearly basis), as well as the train station that connects it to the rest of Romania. It's also relatively close to Budapest, being situated in the middle between Budapest and Bucharest.
Where to live in Cluj, Romania

Most of the areas in Cluj are great choices to live in and you should pick the place where you want to live based on an important factor: proximity to your work place or university.
If none of these matter, then your obvious bet is to live as close to the old city center as possible, as that is where the most important attractions in the city are, as well as restaurants and shops or the parks and the beautiful Botanical Garden.
Other great areas to live in are those relatively close to the city center: Zorilor to the South and Marasti and Intre Lacuri to the East. So you have a lot of places to choose from, which is a good thing (see the reasons below).
What's the cost of living?

Since Cluj in one of the fastest growing cities in Romania, the cost of living in the city – especially rental prices – is very high. Actually, it is not uncommon for apartments or houses to cost more than they do in Bucharest.
This is mainly a reason to the huge demand for housing, usually from well paid IT workers which are drawn into the city by promising start-ups or established international corporations.
Therefore, you can find studios renting for up to 500 euros per month (which is huge by Romanian standards), while 1 bedroom apartments are sold for 60,000 euros and above. So definitely a big con for those looking for the cheap cost of living Romania has to offer.
Fortunately, everything else is priced by regular Romanian standards, meaning that it is cheap. You can check out the cost of living article I have written in order to have an idea about food prices and other costs in Romania.
Lifestyle to expect in Cluj
Cluj Napoca is a vibrant, beautiful city with a growing interest in culture and arts. As a result, the offers in these areas keep coming and coming.
Being a city that draws in a more affluent population, it also has some higher standards of living compared to your regular Romanian city, but since it also has a lot of students, if offers a lot of options when it comes to cheap entertainment and living.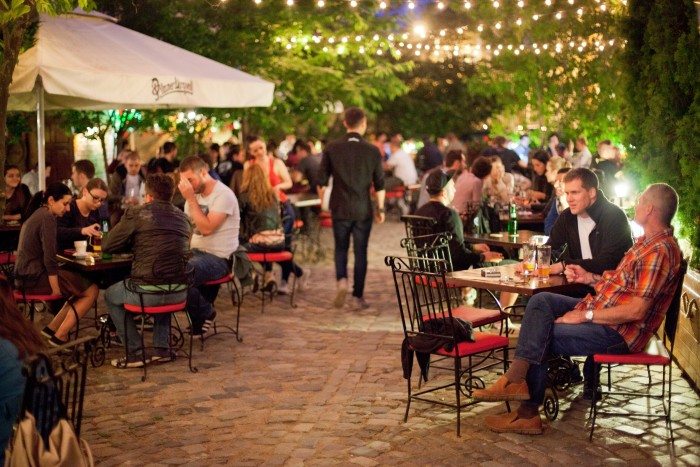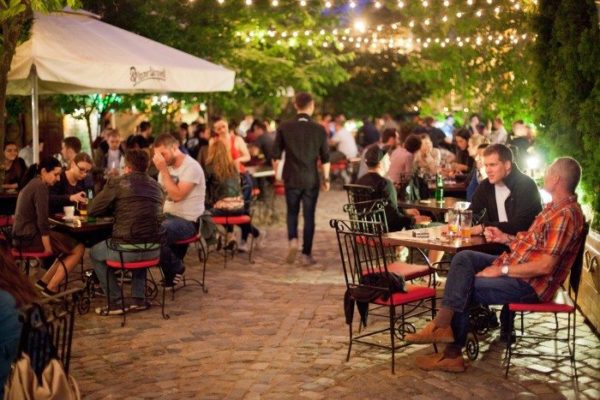 In other words, Cluj can be exactly as you want it to be: a young city with all-night parties, cheap alcohol and cheap food; or a higher brow city, with classical music, chic restaurants and luxury accommodation for you. Which is a great thing – there are few cities that can mix and match two completely different types of living as nice as Cluj does.
Conclusion
Cluj Napoca is one of the fastest growing cities in Romania, if not THE fastest growing one. Successful businesses are being launched here, international corporations open branches in the city and it seems like a haven for better paying jobs, especially in the IT department.
The city itself has a lot to offer, from the beautiful architecture to the amazing green spaces that Romania is known for.
With a pretty large expat population (at least compared to the rest of Romania) and its centuries spent under Hungary's occupation, this is a very Western city too. English is widely spoken and there are opportunities to easily meet new people, no matter what kind of friends you're looking for.
It is a city where a family of three could live on 1,500 Euros per month if they're living like the locals do (many still spending less than that amount for their daily living), but where you will have to pay a bit more than in other Romanian cities if you want a nice apartment, eating out a lot and enjoying all the entertainment options this beautiful city has to offer.
If Cluj is not your type of city, I've written in-depth analysis of other potential cities to move to or retire to in Romania: Drobeta Turnu Severin (extremely cheap!), Timisoara, Brasov or Bucharest.
Have you been to Cluj Napoca in Romania? Are you planning to move here or retire in this city? Let us all know by commenting below!