You're going to learn about the best things to see and do in Targu Mures, Romania, from my friend Cristina who lived here for 8 years and decided to share her thoughts on this lesser known – but still pretty amazing Romanian city.
Getting advice from a local is always better in my opinion, as people who lived there for years had more time to explore the city and focus not only on the main attractions, but also the unique yet fabulous places that are off the beaten path.
If you are looking to visit the famous (or infamous, as some would like to call it) Transylvania, Targu Mures is a city which is located right in the heart of the country, in the middle of Transylvania itself.
There are plenty of things to do here, but vampire hunting is not on the list, so we will skip right to the more modern things, from the best places in the city to have a glass of wine, to the most interesting tourist attractions.
But enough with the intros! Let's check out below the top things to do and see in Targu Mures!
Top things to see and do in Targu Mures, Romania
You will be pleasantly surprised to find out that Targu Mures combines various styles of architecture into something pretty unique to this place, due to the multiple influences from other countries that shaped it over time.
So while there are not a ton of things to see and do here to keep you busy for months, you will be still be entertained and pleased with what the city has to offer.
And, why not, even learn something new and exciting (super exciting, actually!) in case you're planning to stay for a longer period of time.
The Palace of Culture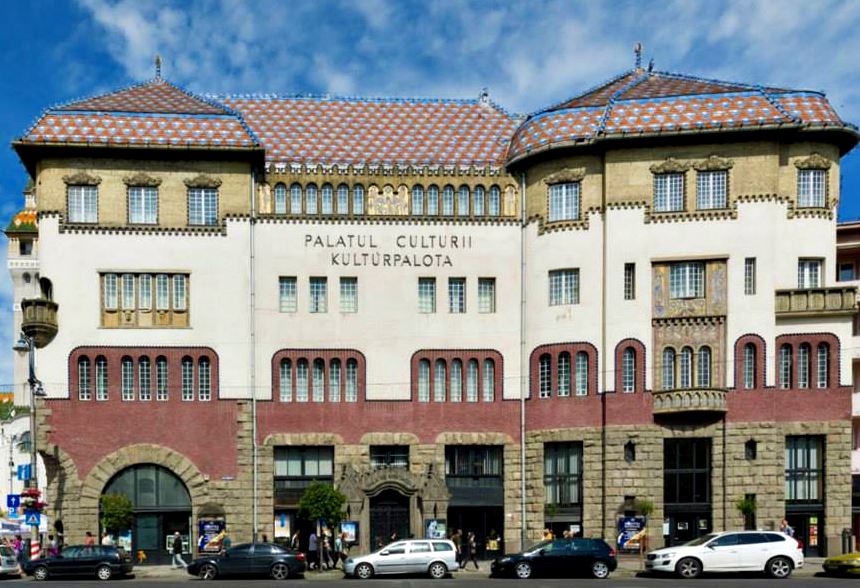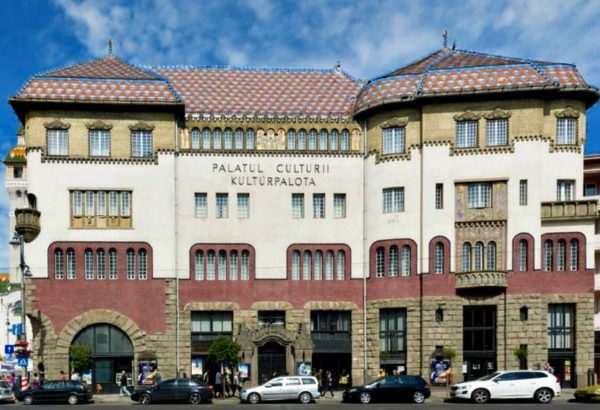 This incredibly beautiful building will definitely catch your eye when you are casually walking the streets of the city, no matter how many times you've seen it before.
It is a beautiful Art Nouveau representative and not only is it beautiful on the outside, but on the inside as well, as it has several rooms that will leave you awestruck.
The building doubles up as a museum, with several exhibition rooms as well as a concert hall and much more.
If you are a fan of art, I definitely suggest that you go check them out, because it is going to be a memorable experience!
Imperial Inn Spa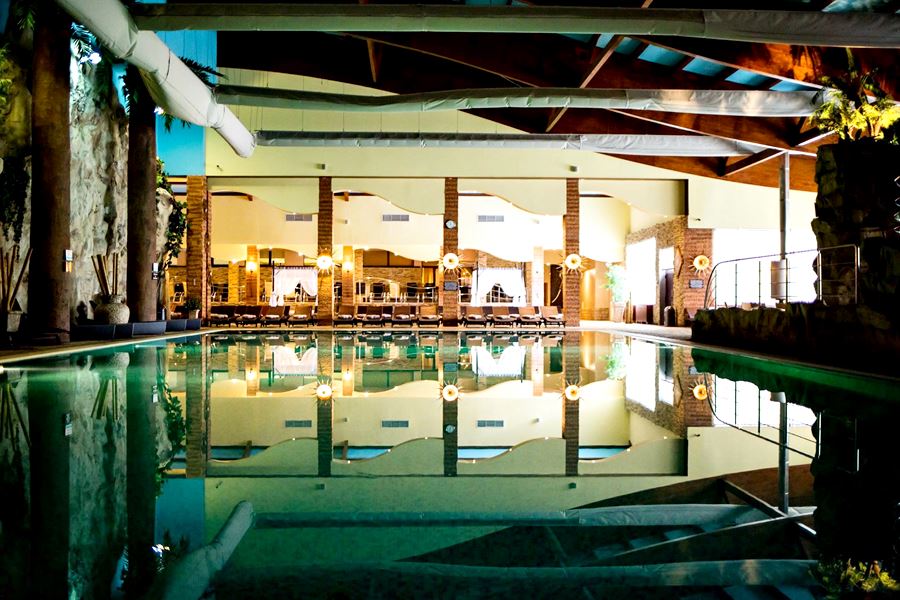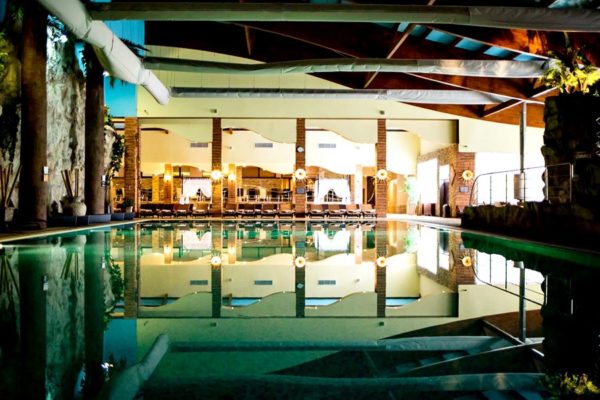 Tired after a long day of walking around the city and enjoying all the attractions? Then you definitely need to visit one of the most amazing SPAs in Romania, the Imperial Inn Spa!
Here you can enjoy several types of saunas – dry or wet, and leave your body in the hands of the expert masseurs to come out as a different, fully revitalized person.
This amazing place looks like it totally came out of a dreamland luxurious holiday destination, but the prices are really low – you definitely have to check it out.
Click here to check prices for your dates
The hotel was renovated in 2022, so it's all fresh and new and more amazing than ever. I recommend spending at least 2 nights to get pampered up properly.
The Medieval Citadel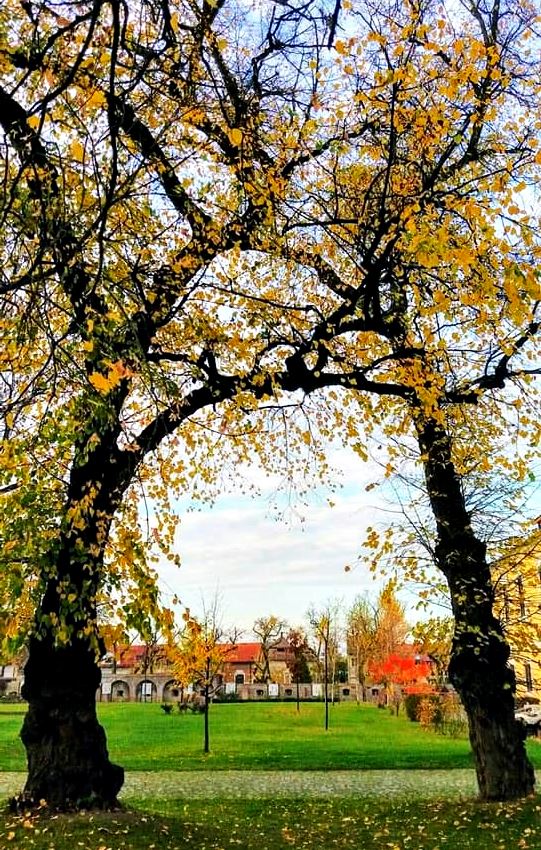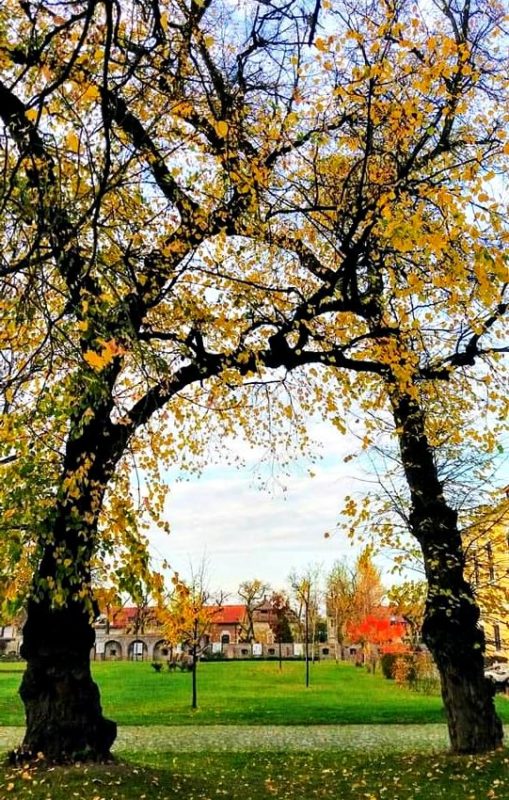 The city, like many other cities in Romania (and especially Transylvania) features an amazing citadel built in the 17th Century, which has quite a rich history on its own, but given how many things happened, that would make for a whole different article.
So now all I am going to say is that you can enjoy the newly renovated Citadel, following the original plan, and take a stroll on its streets, feeling like a knight or princess. And of course, enjoy a moment of peace inside.
Within the Medieval Citadel in Targu Mures, you will find several towers which used to house various guilds.
Now you can visit the peaceful location for free (within the visiting hours, of course) and even set up a nice picnic here and relax.
I definitely suggest checking it out and even climbing the stairs that go alongside its walls for some truly Instagramable photos!
The Zoo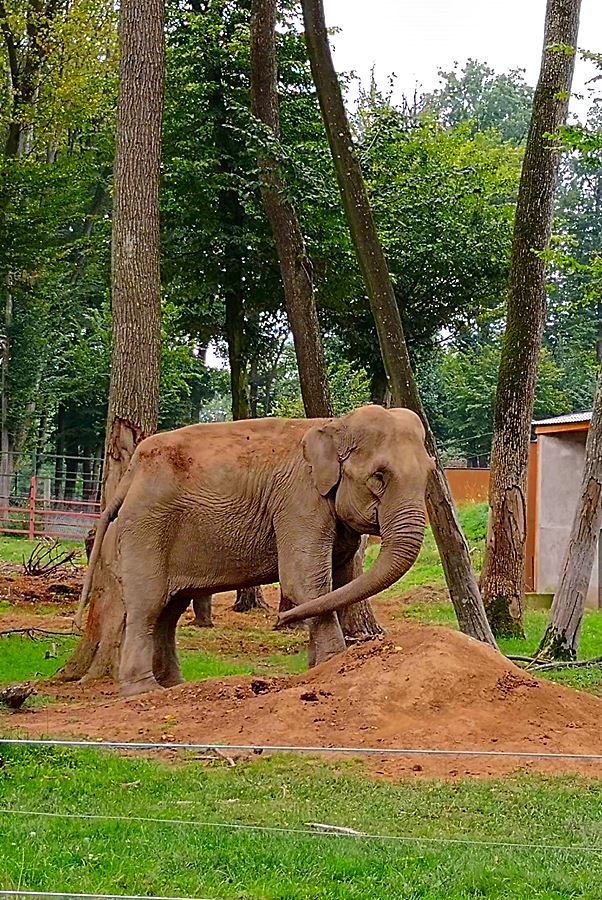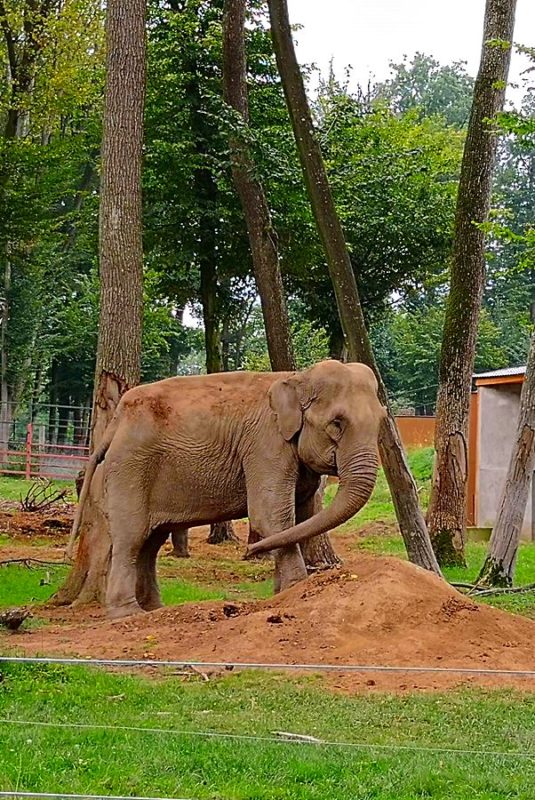 If you plan on visiting Targu Mures with a kid, the Zoo would be a great place which can be entertaining for both of you – because Zoos can be fun for adults too!
Here you can take a long walk (long, because the Zoo is huge) and witness over 80 species of animals, from birds to felines and much more.
The prices vary from around $5 for an adult and about $1 for children, and there are special offers for group and families. (Yup, Romania is cheap!).
I definitely suggest checking out the zoo when you are in the city, because it is a great opportunity to enjoy the sights as well as the long walk alongside animals.
Complex Weekend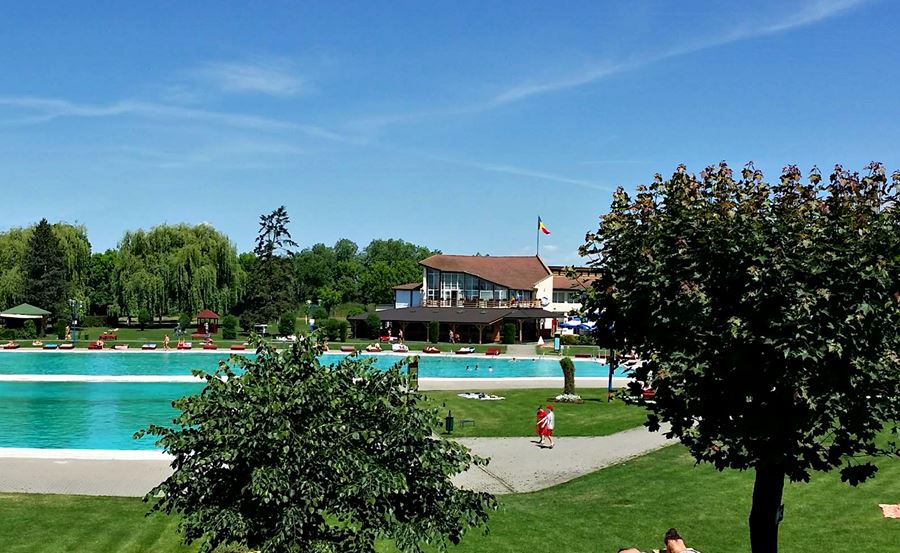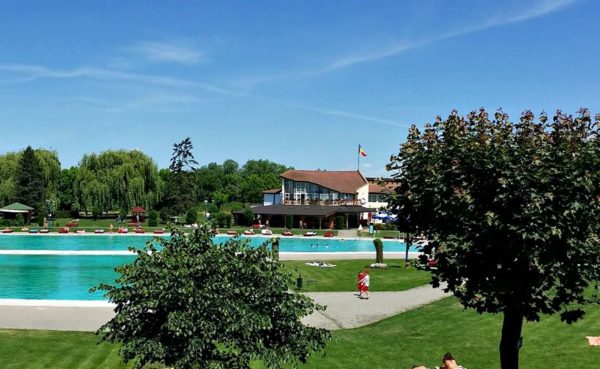 If you're visiting Targu Mures during the summer, you can enjoy one of the places most locals go to relax and wind off after a long day at work: Complex Weekend.
Here you can find several outdoor pools (the kids' one also has some slides) as well as an Olympic pool which is covered, so it can be used during winter time as well.
But here you will not only find the pools, but also tennis courts and other sports fields which you can go to and enjoy through and through.
In this complex, you will also find small cabins next to the water, which you can rent to spend the night, and several good restaurants with pretty decent food as well.
Overall, if you want to feel like a local (and meet tons of locals too) this is the go-to place during the hot summer days.
The entrance fee pretty low at 20 lei per person (around 4 Euros) for an entire day, but you should get there early if you want to find a "good spot" next to some trees, because that shade will save your life during the hot mid-day sun.
Learn Skydiving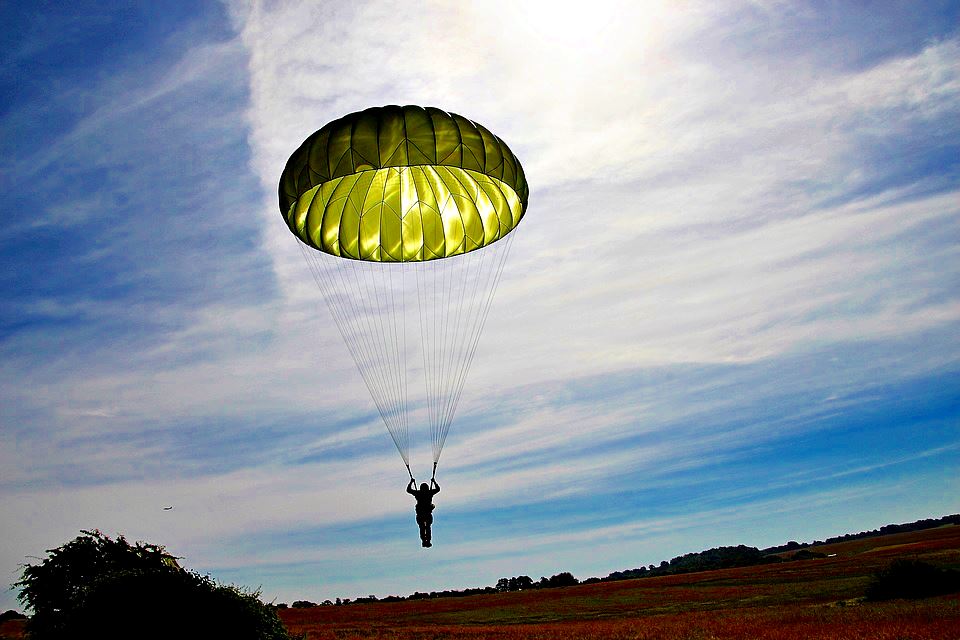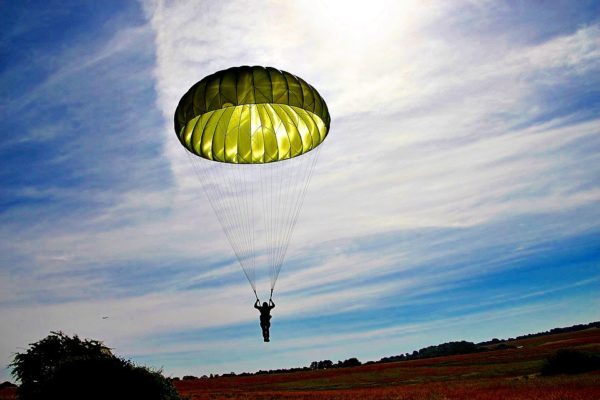 If you are one of the extreme sports fans or simply want to spice up your longer stay in Targu Mures, this is one of the first things that I can suggest for you.
It's not the typical city experience, but I, for one, find it to be one of the most amazing things to do in your spare time.
The skydiving courses last for a while, so you can't become a master over night, but if you are here for a longer period of time, I definitely suggest looking it up because you will not regret it.
I understand that this is not the typical thing that you'd find on a "to do" list, but given how I had the opportunity to learn about it as I went there, I decided to share that knowledge with you!
And if this is your cup of tea as well, check out their website here (it's in Romanian only, so bonus points for those who want to learn a new language!)
Best places to eat in Targu Mures
After all that exploring, you want to treat yourself with an amazing meal. While you will definitely be able to get that at one of the hotels and complexes recommended above, there are at least a couple of dedicated places you should visit.
Soul Bistro La Rotonda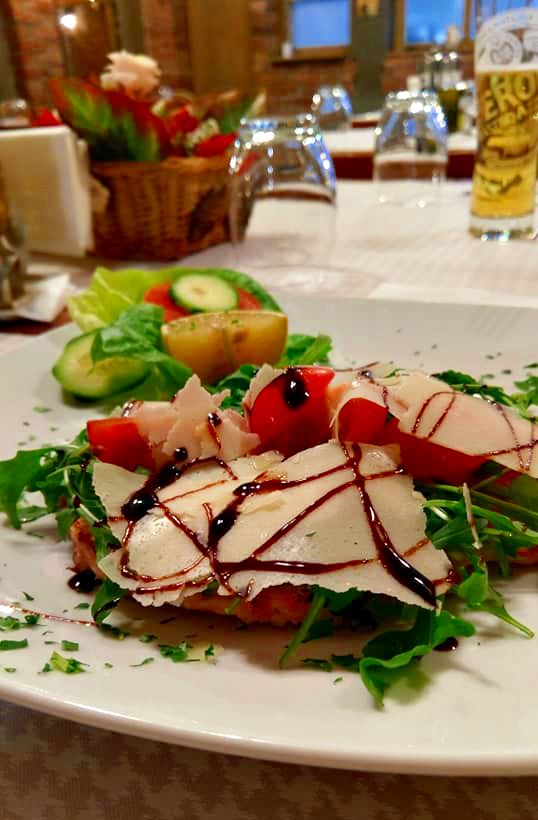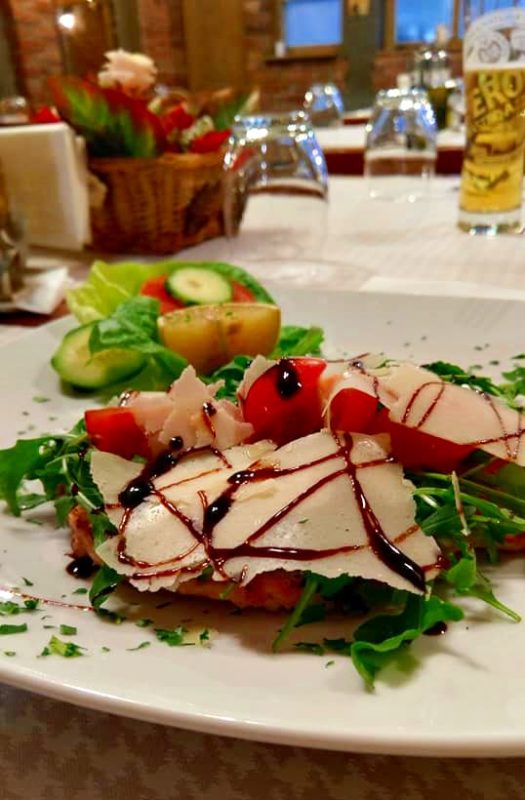 This is the top recommendation on this list, as it is basically the only place which has a legit Italian menu and some dishes which will leave you wanting to come again very soon.
In Targu Mures, this is definitely my favorite place to eat, as the prices are fairly good for the average Romanian consumer (which means not too expensive, yet not crazy cheap either). But the food is always PEREFECT.
Taverna Diavolului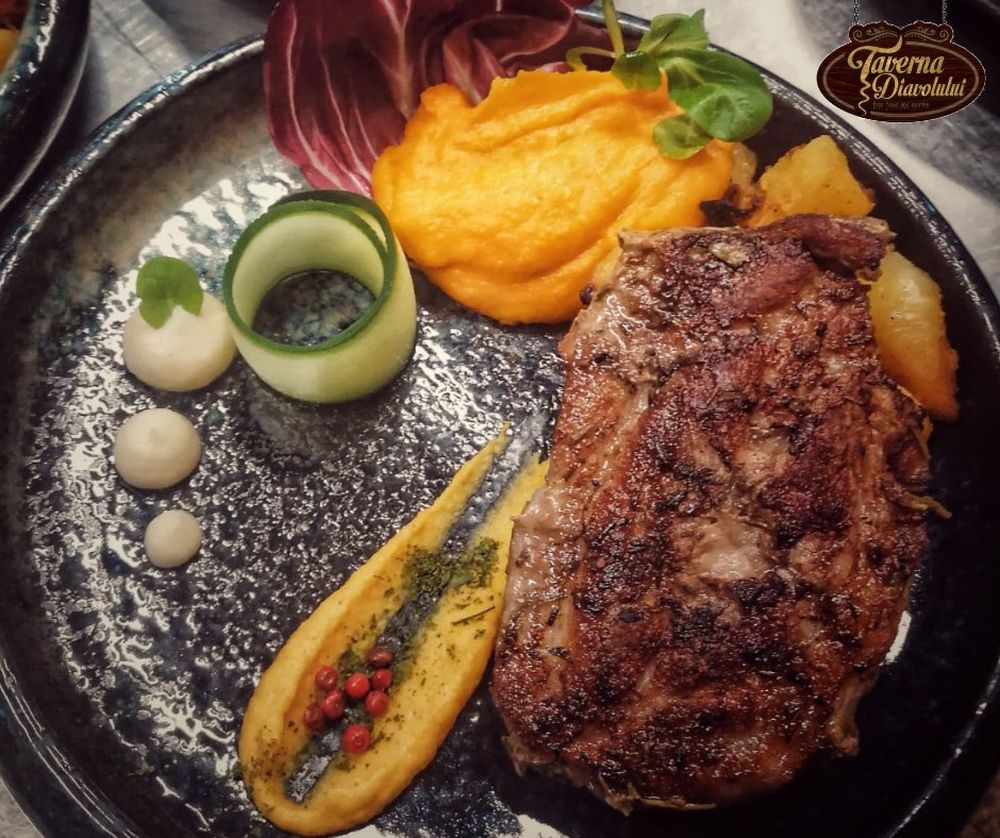 I think this place has a perfect name for your visit in the heart of Transylvania: The Devil's Tavern.
But worry not! The food is heavenly – and so is the service. You can eat a huge variety of dishes, both from the local cuisine or international and you can either enjoy your time on the nice terrace when the weather is nice or in the cellar.
A truly solid experience, with great food. I'm hungry already, just from thinking about it!
Check out their Facebook page, where you can see the menu (and more mouth-watering photos).
Căsuța Bunicii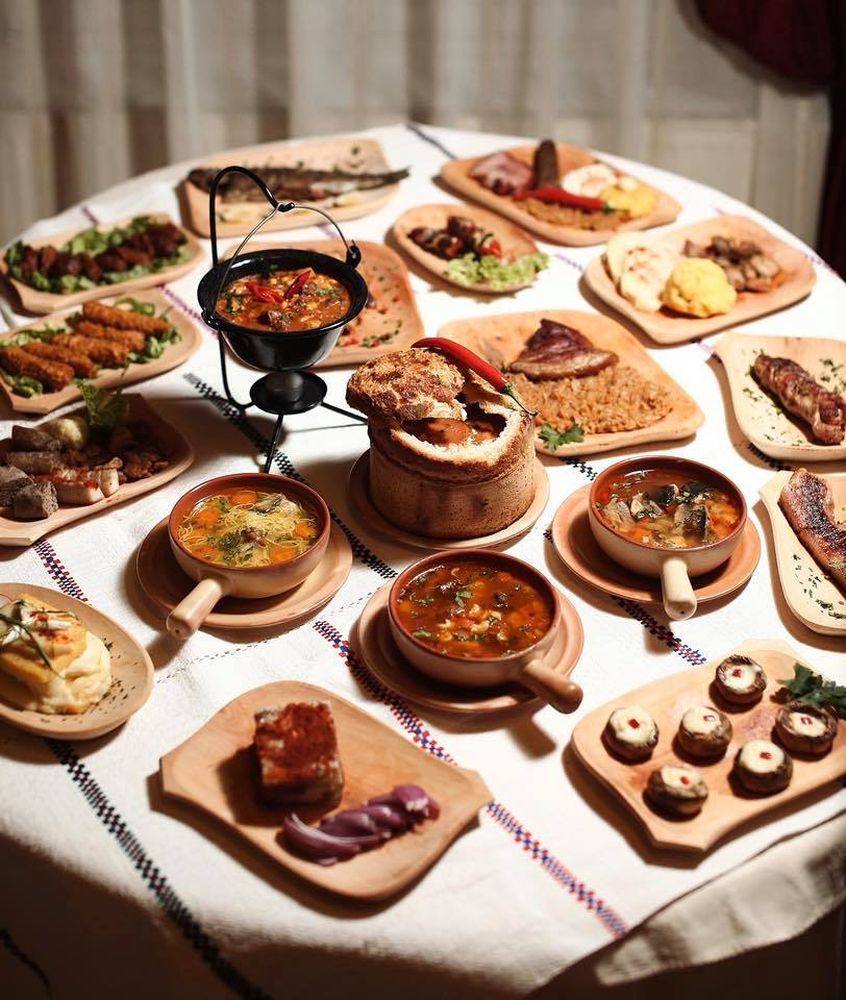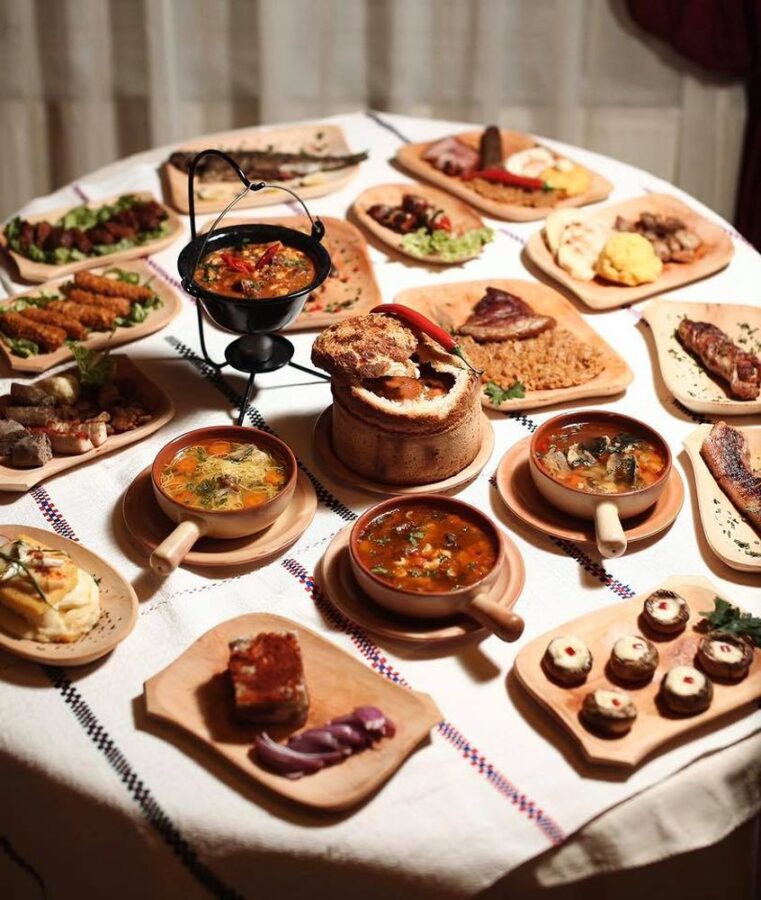 We're now moving away from devils and vampires to Grandma's Cottage (this is what "Căsuța Bunicii" means.
This is a perfect place for those looking for a perfect, authentic Romanian culinary experience.
Sarmale, mamaliga, mititei, soup serverd in bread and much, much more… basically, all the best Romanian dishes you can think of can be had here. Absolutely amazing, in a truly beautiful place.
A bit away from the center, but definitely worth it. Check out the place's Facebook page to see what I mean.
Top Things to Do near Targu Mures
I really can't help but also mention some of the best things to do around the city – these are at most one hour away and they're totally worth the trouble of getting there.
Campu Cetatii Trout Farm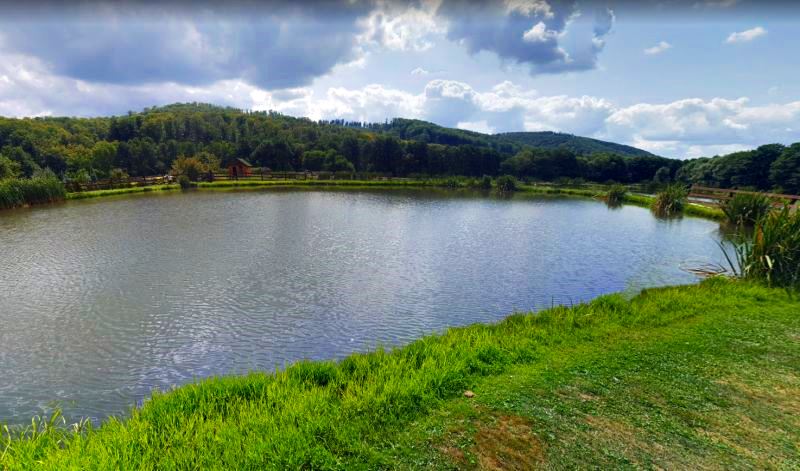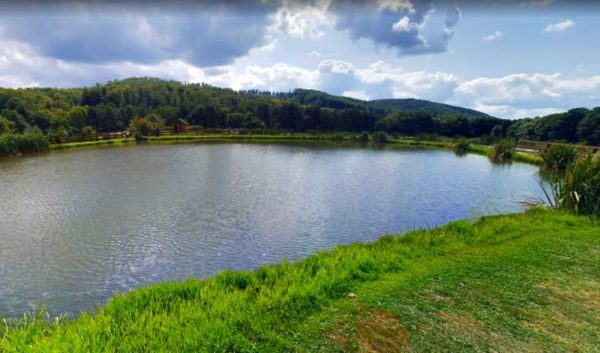 During the weekends, I love going to this place as it is a truly relaxing and enjoyable experience overall: the road is relaxing (about one hour drive away from Targu Mures), the food is amazing, you can fish, you can book a room for the night, and you can enjoy the nature with all that it brings.
I really don't have enough words to express how relaxing this place is!
Here you can come with the family and enjoy a big dinner (I recommend trout, as that's the restaurant special), you can rent a fishing pole and try to catch your own dinner (quite literally) and stroll along the huge farmland and lakes filled with fish. You can't get food that's fresher than this!
During summer, this place can be crazy crowded because it's quite cheap, and the portions are pretty big – so I suggest making a reservation beforehand. Check out their Facebook page for more details.
Villa Vinea Winery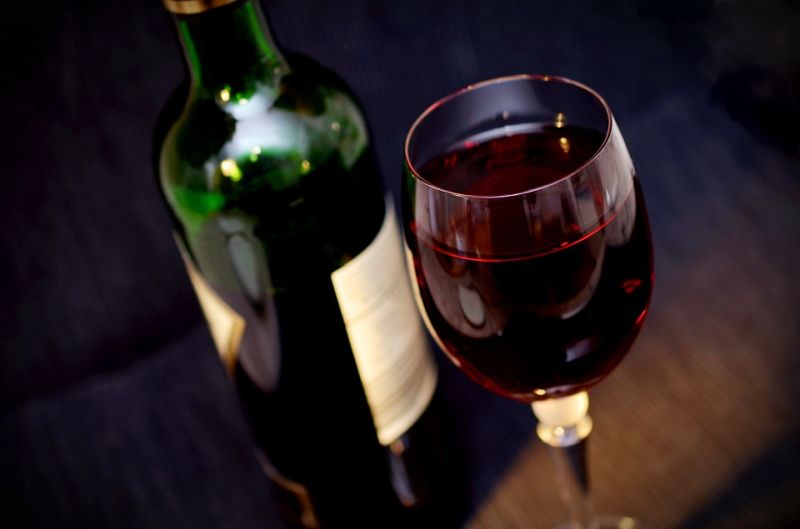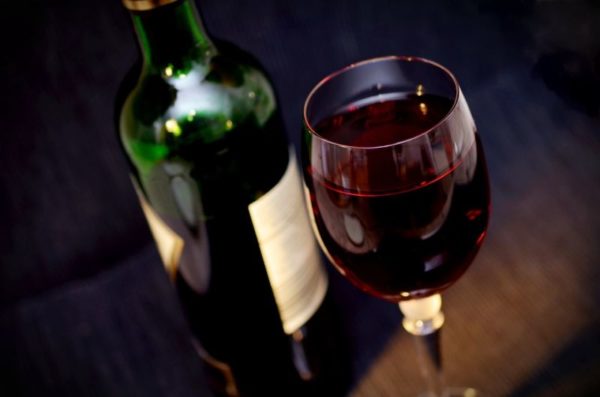 This winery is situated just a few kilometers away (about half an hour drive) and here you can enjoy the beautiful picturesque landscape and pair it with a great Romanian wine as well.
While you're here, you can enjoy a casual wine tasting, and for the typical wine lovers, you will find that these wines have a distinct taste as well due to the location and climate.
Overall, if you are just looking for an inspiring experience outside of the busy city life, take the short trip here and you will have a good time guaranteed.
Sighisoara Medieval City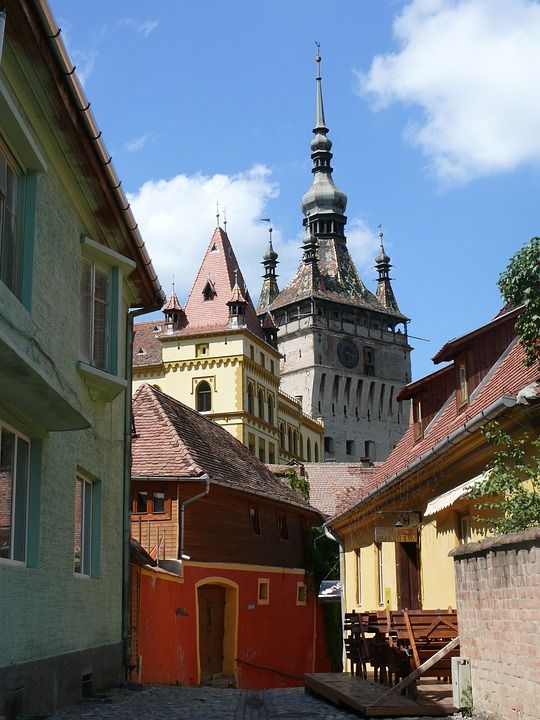 If you have an extra free day to spend and you already visited all the attractions in Targu Mures, you can hop on a bus or car and head over to the medieval city of Sighisoara, which is one hour away from the city.
When I say medieval city I don't just say it like that – every year, there is a medieval festival, which is exactly what you might've imagined!
Sighisoara is a beautiful city, filled with all of the beautiful features of the old days: a fortress, a citadel, narrow streets, and of course, beautiful old buildings which make for great Instagram photos!
This is also one of the best known and most important attractions in the country, so make sure to check it out if you have the chance!
Praid Salt Mine
Have you ever been to a salt mine? Well, now is your chance and it will surely be a lot more fun than it might sound.
While in Romania there are several beautiful natural caves and mines, the Praid Salt mine is one of the most stunning of them all, along with Turda's Salt Mine.
Here you will dive underneath into what seems like a time warp – you'll find yourself surrounded by salt and history at every step of the way.
If you want another reason to visit this place, think about this: the Romans first discovered and started extracting salt from here, so I would say that it's pretty old (and full of history)!
But remember, if you are visiting during summer, don't forget to bring an extra coat because down there it's pretty cold!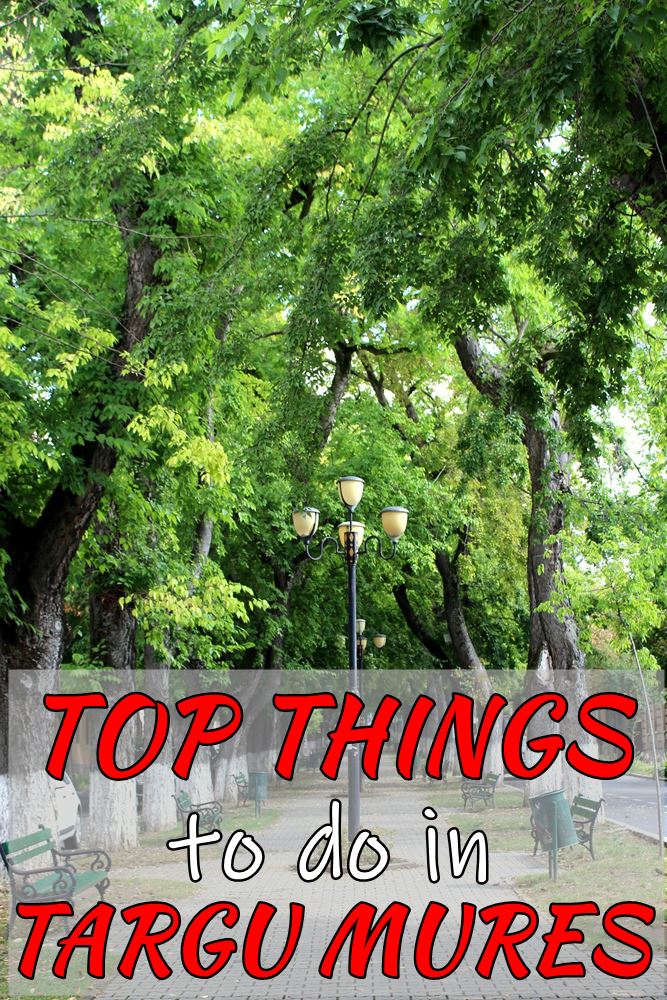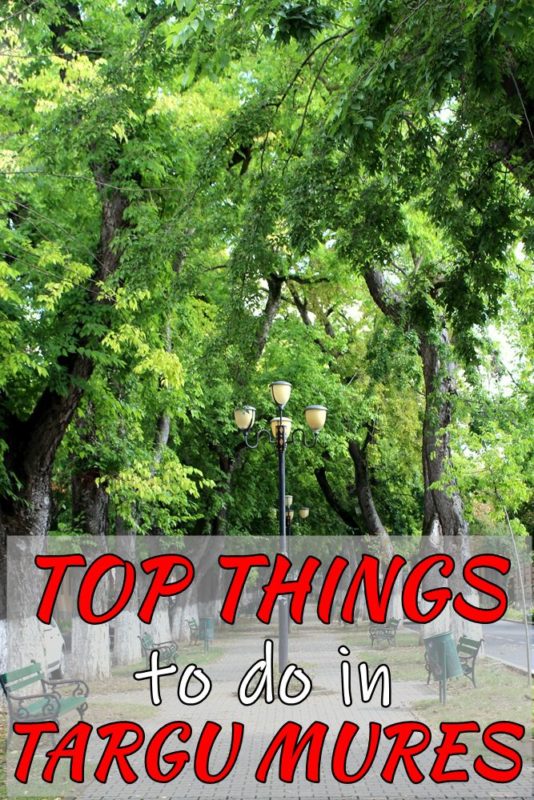 These would be my favorite things to do in Targu Mures! Now, each person might be interested in other things, so if you are curious in particular about the churches or some best restaurants or so, just let me know and I'll do my best to help!