If you want to spend 10 amazing days in Romania, then my recommended (and I would dare say – perfect) 10 day itinerary for Romania will surely help you see the most important attractions the country has to offer.
While 10 days for visiting a country as amazing as Romania will not be enough to cover everything, it's still a good start and probably more than most people have.
I know, most people will only spend a few days in Romania, but if you have more, this will be THE itinerary you need, covering as much of the country as possible and most important things and attractions to see.
I say "most" because it's difficult to cover such a large country and see everything even in 10 days.
There are also many possible starting points, but we'll go in this case for Bucharest, since I consider Romania's capital to be the entry point in most cases.
But even if you don't start in Bucharest, this epic itinerary will surely serve as a great starting point for planning your visit to Romania.
I have to repeat: this is going to be a trip that will leave many stones unturned and many beautiful areas not visited (including the Danube, its delta, the beautiful monasteries and most of the southern area of the country).
Hopefully, though, it will be enough to have you fall in love in Romania and come back to see more at a later date.
With these in mind, let's embark on our epic adventure and plan this 10 day Romania itinerary!
The Perfect Itinerary: 10 Days in Romania
We will be visiting 9 cities in these 10 days, so you know it's going to be a race to get from one point to another. But the best thing about my itinerary is that you can adjust it as you see fit.
1. Day 1 & 2 – Bucharest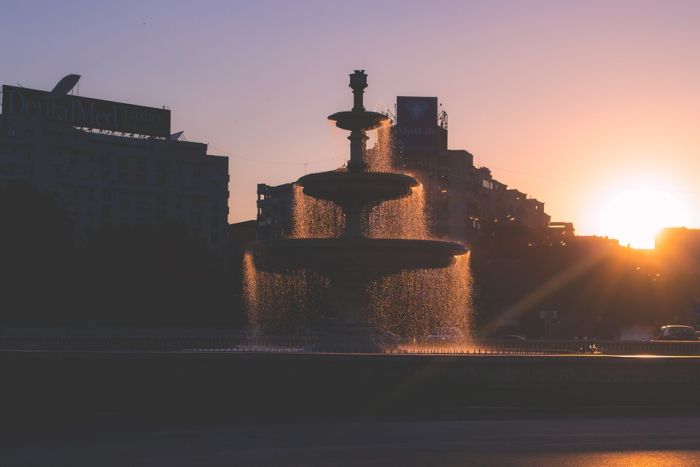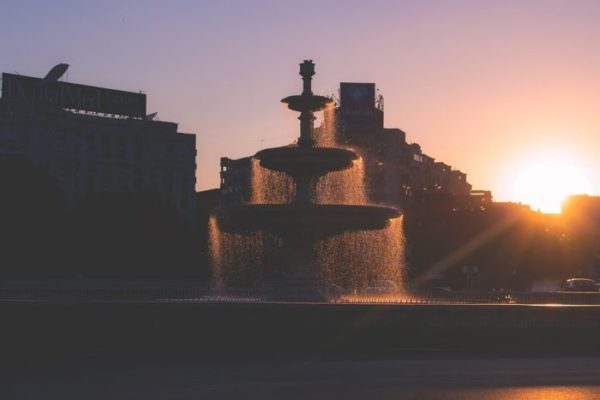 Bucharest itself deserves more that just 1 day and a bit (depending on when you arrive), but we'll have to cram in as many things as possible during this short stay.
First of all, make sure to tick off the map the Old Town area – that's the most touristy and most beautiful part of the city.
If you have time to visit just one area, make sure it's the old town, where you will find beautiful architecture, great (and cheap) places to eat amazing Romanian food, as well as a few attractions nearby.
Close to the Old Town, you will have the Casa Poporului (aka the Palace of the Parliament) – another landmark in the country.
Depending on when you arrive, the People's Salvation Cathedral – another similarly huge building – might be open for business.
At the moment of writing this article it's still under construction, but it's expected to be completed soon. It is located next to the Casa Poporului, so you can visit two mammoth buildings easily.


Remember that if you decide to actually take a tour at Casa Poporului, you will have to register one day in advance and expect to spend around 2 hours there (it's that huge!)
Finally – and especially if you're traveling when the weather is decent – take a walk through Bucharest's iconic Cismigiu Park and the surrounding areas, the Opera to the left and the the Romanian Athenaeum to the Right.
Alternately, you can hop in a taxi or grab a metro and go all the way to Herestrau Park and enjoy the huge and amazing Village Museum there to see how people used (and sometimes still use) to live in the Romanian villages.
2. Day 3 – Sinaia, Peles Castle & Brasov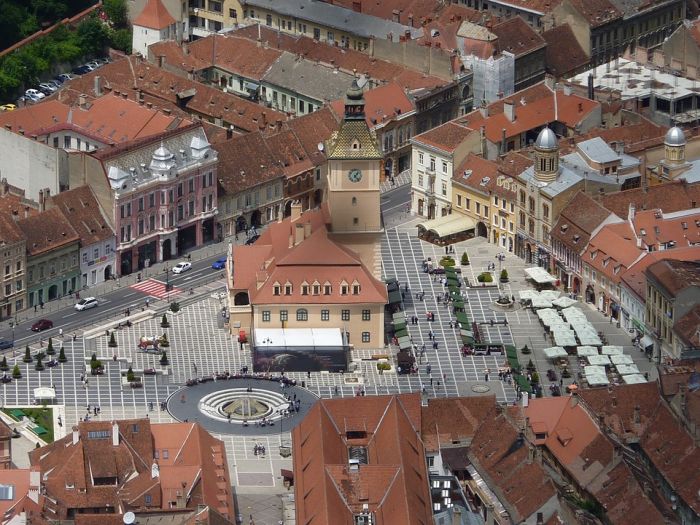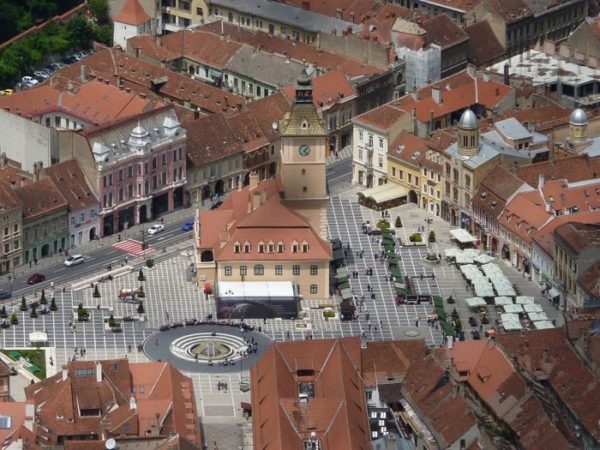 This is going to be a full day and you will surely go to sleep extremely tired, but it's worth pushing it a bit today! It's also early in the trip, so you probably have more energy to do it.
Early in the morning, you should leave Bucharest to Brasov – as early as possible. If you're taking the train, there's one leaving at 7:40 AM, and another at 8 AM. You should catch the earliest one, as even 20 minutes matter today!
We're making a stop along the way to Brasov in Sinaia, a charming mountain resort where the beautiful Peles Castle awaits.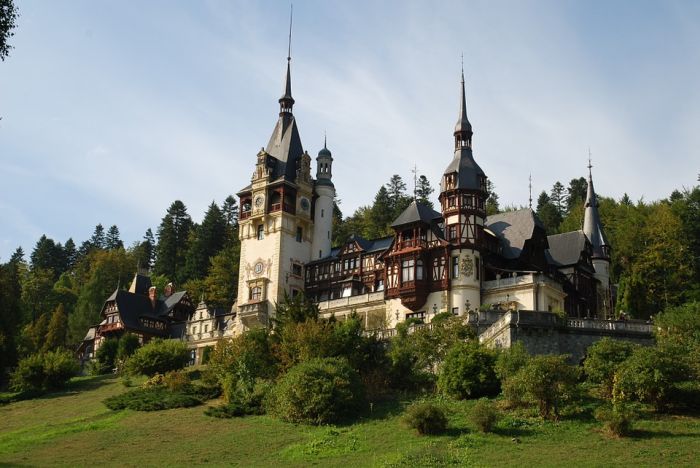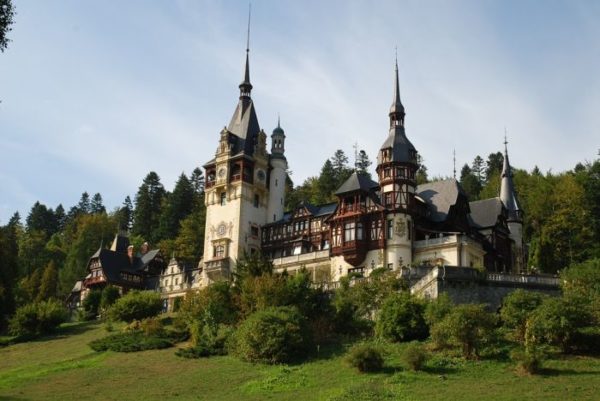 The Peles Castle itself is one of the most beautiful palaces in the country (yes, a palace, despite its name), while Sinaia is charming and worth walking around for 30 minutes or so.
It's a small resort, so you'll be done with visiting the city quickly, especially since the Palace is the only main things to see there.
Regarding Peles itself, visit it alone (and not Pelisor as well, which is the smaller one next to it) and only take the basic tour without the second floor. We're in a race here today!
If you move fast, you will be able to catch the 2 PM train to Brasov. If not, the next one is at around 5, arriving to Brasov after an hour and giving you very little time to spend there.
So it would be ideal to keep an eye on the clock and get to the train station by 2 PM.
IMPORTANT: Double check in advance! The time tables and departures of the trains can change constantly. There are also a few private train companies (usually CHEAPER than the state-owned CFR) that might offer better times.
Check Regio Calatori and Softrans for private train options (I repeat – these are usually cheaper than CFR).
When you get to Brasov, you will only have time to explore the central area, which is still good since you have the Black Church there, some amazing restaurants, as well as views towards the mountains.
In other words, most of the important things are there within walking distance!
3. Day 4 – Sighisoara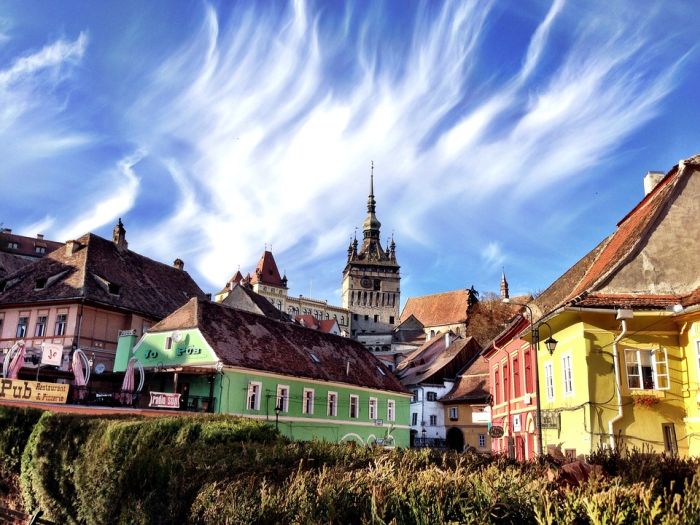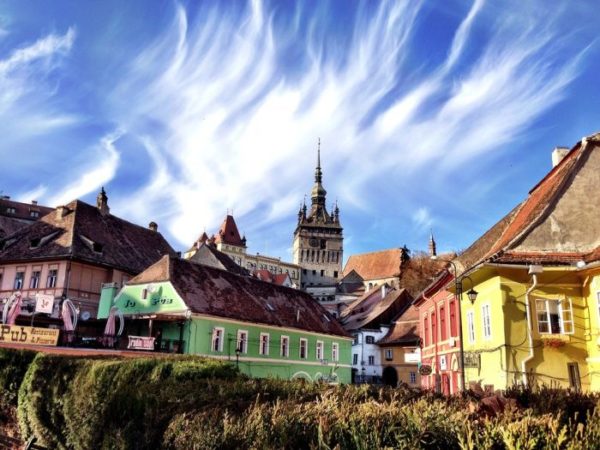 We're leaving Brasov early morning (train at 9AM) and heading to the charming medieval city of Sighishoara.
Following the race in the previous day, things will be more relaxed today as the small city is entirely walkable and you should be able to see everything it has to offer during the day.
Make sure to book your stay on the Cetate Street (at the Pensiune Citadela, which was built back in the 1820s and looks amazing!) and experience a bit of the medieval life.
Have in mind that my recommended place to stay is rated at 2 stars and has small rooms – but this is how they were back in the days! (You still get modern appliances, WiFi and everything else though!)
Walk up the street to the Clock Tower and the Evangelical Church, then go back and climb up the unique covered stairway all the way to the Church Up the Hill (Biserica din deal).
Enjoy beautiful views and still somewhat unspoiled medieval greatness in Sighisoara! And make sure to read my article detailing the top things to see in the city.
4. Day 5 – Sibiu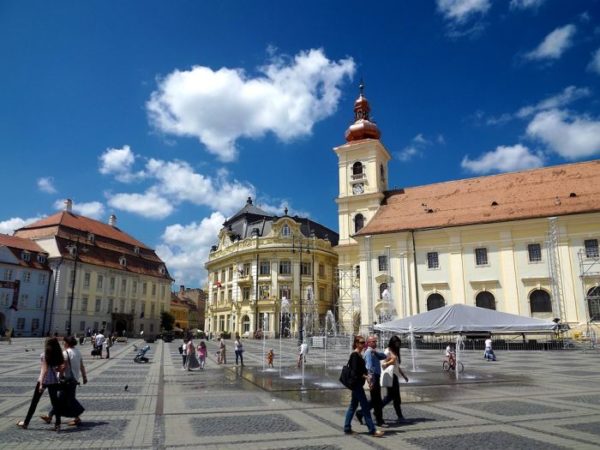 We have to get to Sibiu today, but things will be trickier if you're traveling by train: there's a direct train leaving at 6AM (which might be a bit too early for most) and another at around 3 PM (not enough time to see most of Sibiu).
If you don't mind rushing through Sibiu, you can take the afternoon train and chill a bit more in Sighisoara – but you will probably have few things to do there.
Otherwise, you will have to drive a car (there are no car rental places in Sighisoara, so you have to prepare in advance) or try your luck with a car sharing option like BlaBlaCar.
There is just one bus leaving Sighisoara towards Sibiu, and it's also at around 3PM.
So you might just have to wake up early today and be in that train at 6AM.
Once you get to Sibiu, head straight to the Historic Center, where all the attractions await: The Reformed Church and the Catholic Church, The Council Tower, the Stairs Passage and basically everything around the square.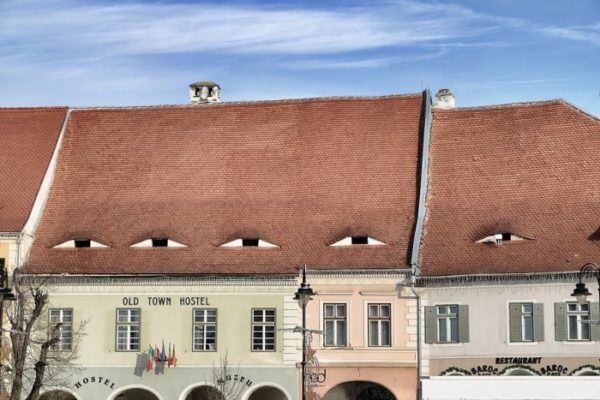 You can also go a bit north and cross the small Bridge of Lies (make sure you don't say your loved one that you care for her there, as your relationship won't last!) or go south to the Citadel Park and enjoy some more medieval beauty.
Sibiu is definitely not a city where you can scratch the surface in just one day – even less in just a few hours – so do your best to get there earlier in the morning and not during the afternoon, to have as much time as possible in the city.
5. Day 6 – Alba Iulia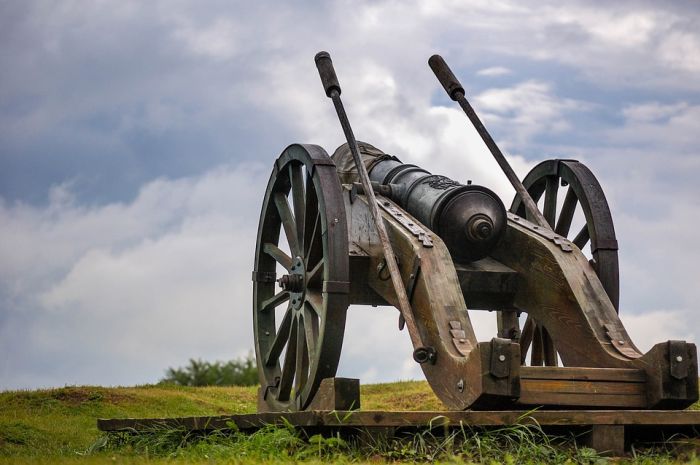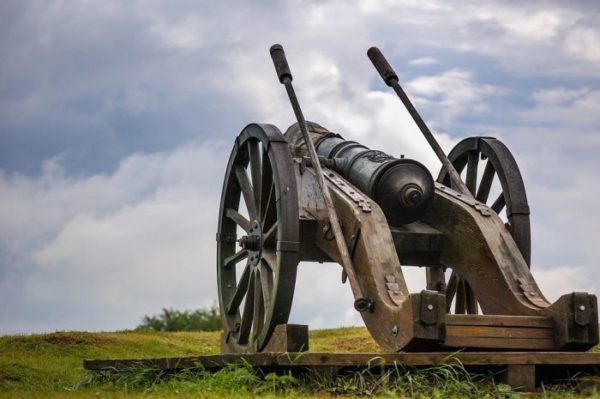 From Sibiu, we're heading to the smaller Alba Iulia. A 2:30 hour train ride, it's also a choice between two trains only: one leaving early at around 7:30 AM and one leaving later in the afternoon, at around 3PM.
While Alba Iulia is a beautiful city that improved a lot in the past few years, it can still be covered in just a few hours if you only choose to visit the Citadel in the center and enjoy the views over the city.
So if you want to see a bit more of what Sibiu has to offer, you can take the 3PM train and spend just a few hours in Alba Iulia. It's definitely doable.
You also have multiple buses leaving from Sibiu to Alba Iulia at various times throughout the day, but you will have to personally go to the Sibiu Bus Station and purchase a ticket – but at least you have more options.
Check out departure times for the buses here.
When you get to Alba Iulia, make sure to visit the Citadel (it's fortunately located right in the city center) and the Unirii Square in front of it – where the modern Romania was born.
6. Days 7 & 8 – Cluj Napoca & Turda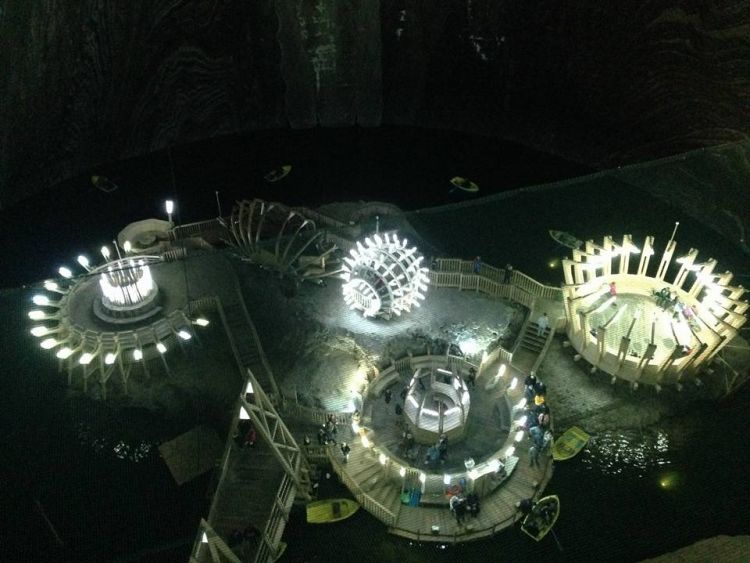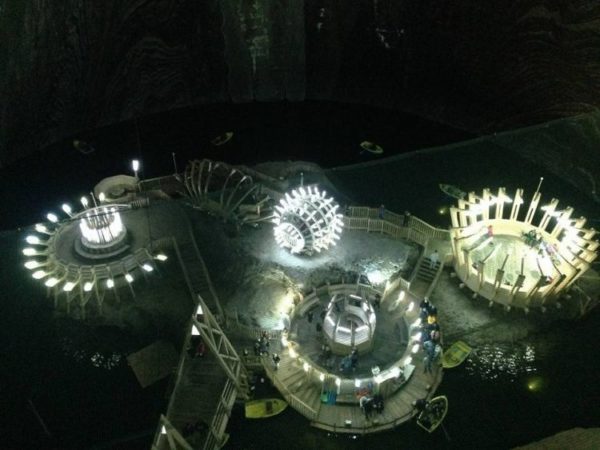 From Alba Iulia, we're heading towards Cluj Napoca, another iconic city in the country.
We're going to spend two days here, including a day (or, better, half-a-day) trip to Turda to visit the Saltworks there.
That is an impressive attraction to see and one of the most important ones in Romania, so make sure you don't miss it!
As for Cluj Napoca, you have a ton of options on what to do and how to spend your time in this growing Romanian city.
I would still recommend to start exploring in the Old Town area – maybe go North a bit to the Cetatuia park for some amazing panoramic views over the city and truly Instagramable photos.
Also make sure to visit the Botanical garden and walk around the central areas to discover points of interest, from museums (hint: the Art Museum is a must!) to the beautiful parks nearby.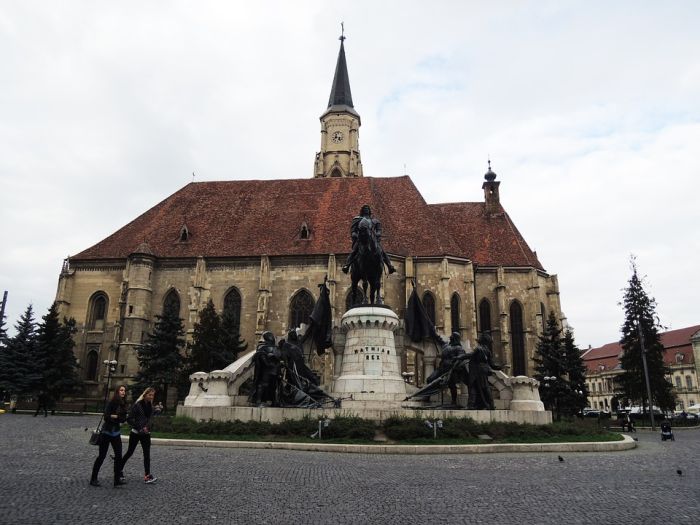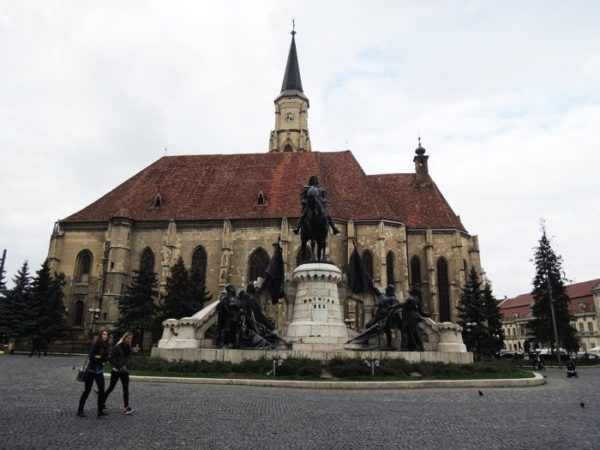 As for food, my opinion is that you must try the House of the Vikings (Google map link here) for amazing, delicious food that can feed an army. You'll love it, trust me!
7. Day 9 – Oradea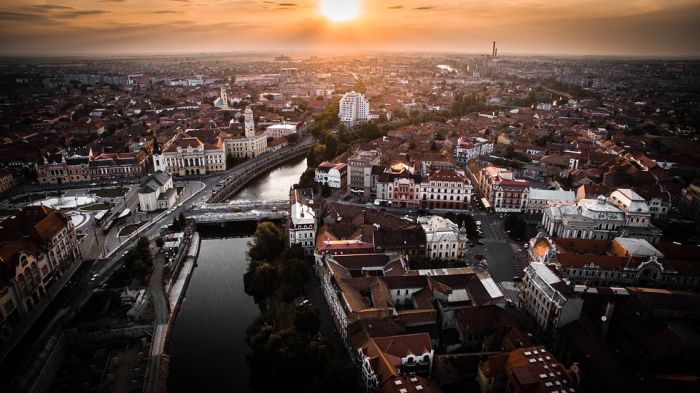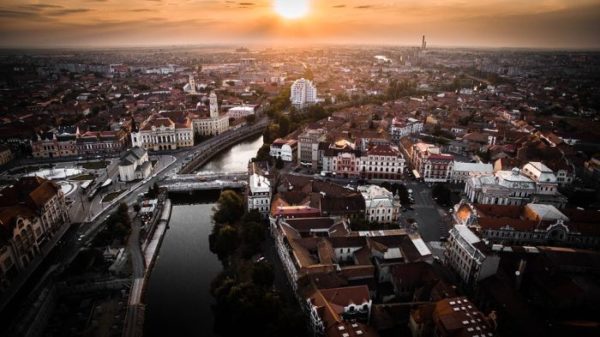 On day 9, I recommend heading to Oradea. If you're traveling during the summer, take a day off to relax in the amazing Aquapark Nymphaea – one of the largest and most beautiful in the country.
Alternately, you can take a trip to the nearby Baile Felix and enjoy the thermal waters there.
If you're not traveling during the summer, you should spend the day exploring the central areas of the city.
You won't have too many attractions to visit here unfortunately, so you can recharge your batteries in a pub or restaurant on the Crisul Repede shores, or explore the central areas with its beautiful buildings, the Black Eagle Palace and the nearby churches.
I wrote more about Oradea here, if you need to find out more things to do in the city.
9. Day 10 – Timisoara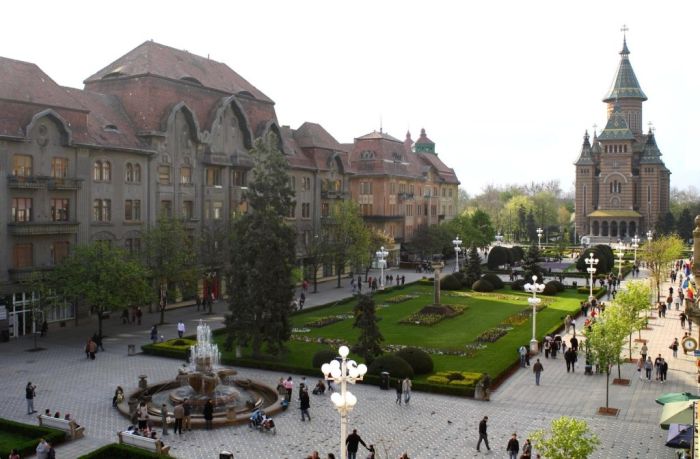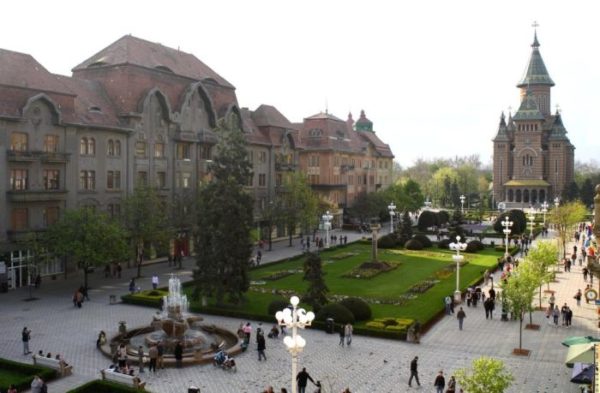 It's the last day of our 10 day trip in Romania and we're finishing in style in Timisoara – a place with a major international airport, offering you multiple options to leave the country, as well as a quick flight back to Bucharest.
But while in the city, make sure to visit its old town area, where the Romanian Revolution in 1989, the one that got the country rid of the communist regime, started.
There are still some buildings with huge bullet holes in the facade, which is both scary and charming at the same time to see.
In the area, you will have most of the attractions in the city, like the Maria Theresa Bastion, the charming Unirii Square with the nearby cathedral, as well as the iconic Victoriei Square, a must see pedestrian area stretching from the Opera to the Metropolitan Cathedral.
All in all, the entire central area and all the museums, piazzas, beautiful buildings and tons of cafes, is a place to spend a beautiful day (or more) exploring.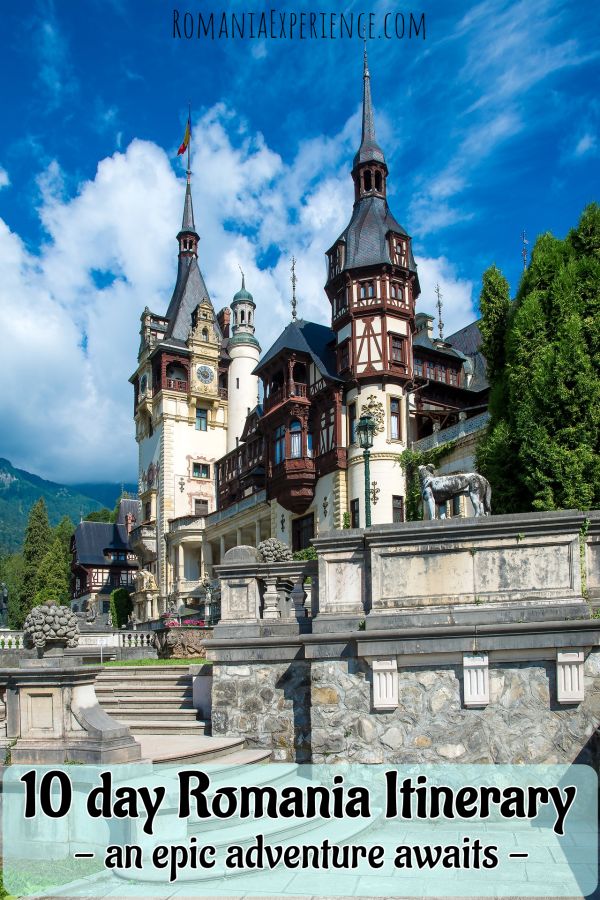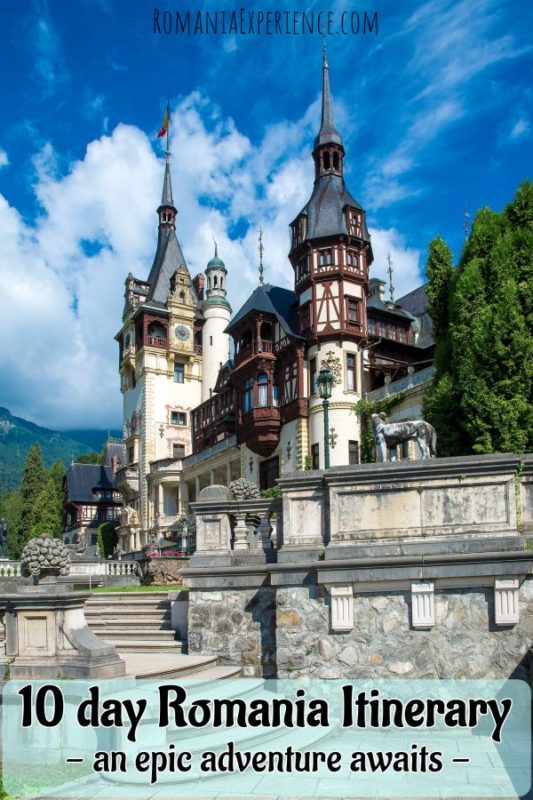 Important things to have in mind
How to travel to complete this recommended itinerary?
While it's best to rent a car for this trip across the country, I am recommending places that you can easily visit by taking the train from one place to the other.
There are also buses that connect the cities, as well as car sharing options in most cases.
So I have created this itinerary to make it as easy as possible to complete without a private/rented car.
Double check departure times!
Whenever I share departure times (usually for trains), have in mind that these could no longer be correct.
So double check in order to avoid unpleasant surprises. Use Infofer to find details about the schedules of the trains (as well as the private company schedules on their sites – linked above) and have in mind that trains in Romania usually get to destination with delays.
Wrapping up
This perfect 10 days in Romania itinerary takes you through the most important cities here and manages to cover both a nice distance and tick off the list some really important attractions and places to see.
However, we're only traveling to the large cities mostly and missing out on some important parts of the country, from the beautiful monasteries in Moldova, to the Danube's Delta, the Southern parts of the country with the beautiful Danube and attractions along the way, as well as most of the country's natural beauty and landmarks.
I will think about some shorter term itinerary suggestions that will cover these areas as well and you'll have your options to choose from afterwards.
But until then, I consider this to be a great start for your adventure in Romania and you'll see a ton of amazing places throughout your trip.
You can also use it to better plan a visit if you're spending fewer days – so hopefully it's really useful.