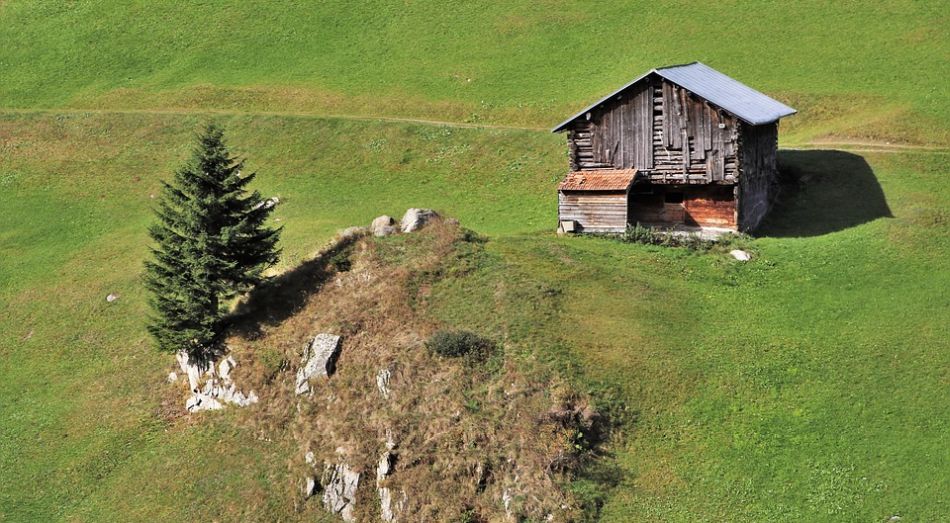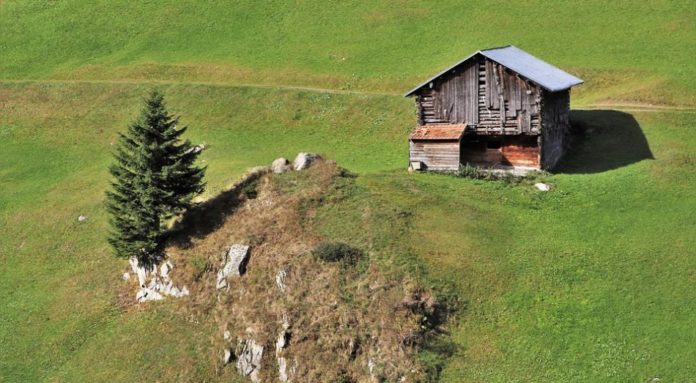 You have probably heard about or seen the idyllic Romanian villages in photos over the interent and fell in love with them. It is true, in most of these villages traditions remain untouched, the air is clearer and the grass is greener. Indeed, most Romanian villages are a joy to live in for those who love nature and would like a home away from the crowded, noisy and polluted urban areas.
But despite all these advantages, living in a Romanian village might not be the right thing for you! And I am here to tell you why you might not be able to live in one, no matter how much you think you could.
A different mentality
Even though, just like all Romanians, or maybe even more so, the people living in Romanian villages are extremely friendly and nice, especially when it comes to foreign visitors, they all have an old, outdated mentality that might shock a lot of people. I was surely shocked after talking to an old man living in a village here in Romania.
He is my new neighbor since we bought a house in a village near our city. When we got there one day, he invited me inside his house to offer me some fresh eggs (they love to give you gifts, that is true!) and I said that hopefully he doesn't have a dog around, because I am afraid of them.
His answer shocked me: "Oh, no, I had one, but he started to attack the chicken so I killed it."
He said that as if it was nothing. Unfortunately for him and many other people living in villages all around the country, it is nothing. In order to keep the dog population under control, they drown the newly born puppies and there are a ton of other barbaric things they normally do without even considering them wrong… and I don't even want to think about them.
Yes, the Romanian mentality in villages is definitely one of those things that could shock you.
And everything revolving around their mentality is outdated and could really surprise a modern person, from the idea that women are inferior to men (this is something that women are taught as well), to certain ways of even greeting specific people to all sort of minor things that are, in the end, different from what you know, what you consider (and is) normal or live by. And being surrounded by such people is difficult, because changing the mentality is a process that takes not years, but generations.
Lack of education
Probably most of the problems with the people in Romanian villages come from their lack of education. Unfortunately, Romania has the highest number of illiterate people in the European Union, and almost all of them live in villages.
Just a few days ago I saw a shocking thing on TV: a reporter was asking people in a Romanian village what is the name of the country they were living in and, as shocking and unbelievable as it might sound, they did not know the answer. Of course, a special kind of people were chosen, but they were all adults with a right to vote, and I believe that every person should know at least the name of the country they live in…
The lack of education leads to the old ways of thinking and the mentality problems we've talked about earlier, also making them extremely unreceptive to anything new. Plus, you will probably not learn too much from them, unless it's growing crops or animals – which in many cases is still extremely useful.
But the biggest problem coming from a lack of education and culture is the fact that it's very difficult to communicate with these people, even in Romanian language. They usually find it very difficult to understand what you're saying, to make logical connections and to explain things properly.
Nobody speaks a foreign language
You've probably heard it that most Romanians speak English – this is indeed mostly true, but it actually refers to people living in cities – larger or smaller. Since most of the people living in villages here in Romania don't even know how to read, it's pretty much common sense that learning another language was not high on their priorities list!
Lack of running water (and maybe even electricity)
Most of the villages in Romania don't have running water, and people get theirs from either a well in their yard or from the village's fountain.
No running water also means that the toilet is a bit different from what you might be used with – and it's right there at the back of the yard, an outhouse that smells like everything you ate in the past few months… Going to the toilet during the cold winter days can be a real experience – not one that you'll enjoy repeating, though!
Another problem with the lack of running water and people using the water from sometimes hand-dug fountains is that the water itself is not safe for drinking. Now, these people who have been drinking it ever since they were born, might not be as sensitive to all the living things inside it, but you will definitely get at least an upset stomach!
Together with the lack of running water, there are still places in Romania that don't even have electricity. Fortunately, the number of villages without electricity is getting lower each day – but many of those who do have electrical power run on very old cables that can't handle multiple units running at the same time.
Poor infrastructure and services
Most of the roads in our villages are dirt roads and you won't be too happy about them after some heavy raining or when the snow begins to melt. Also, public transportation might mean just one bus per day going to the nearby city…
In terms of services, don't expect to have too many shops around, or a pharmacy or hospitals or anything else you might normally find in a city. It's usually one or two small shops with very few products and that's all you get!
Alcohol and petty crime
Since there's not too much to do in a Romanian village, people there consider drinking extremely entertaining. They make their own wine and moonshine, and they have a lot of it, which has to be consumed. It's not uncommon for most of the people in the villages (mostly the males) to start drinking heavily each day starting in the afternoon, when their work on the field is done.
This means that, influenced by alcohol, the villagers might become a bit more violent and it's indeed the villages where most of Romania's crimes happens.
Although it's usually just fights between the drunk people (so technically, if you don't drink, you should be safe), there are also a lot of petty crimes happening there, stealing probably being the top crime. There are sometimes more violent crimes – in the end, you can't expect a lot of compassion or kindness from a person who sees nothing wrong in drowning puppies for population control…
Conclusion
I did show you above the worst parts about living in a Romanian village. Although unfortunately all the Cons above can happen in the same village (and usually do), this doesn't mean that living in a village in Romania is a nightmare. In most cases, it's not unsafe to live in a village in Romania, but it's not easy either.
Also, there are villages and villages… usually, the ones that are very close to the cities are slowly turning into suburbs, with people simply moving there from the crowded city for more space, cleaner air or whatnot. This also means that these villages lose most of their traditional appeal, but also most of the cons presented above.
In other words, this means that you should do some serious research about the area you're about to move in to and make sure you know everything about the people living there and the type of living you'd have to do before moving out. I am sure that you can still find some amazing villages to live in with none of the problems above!
Hint: start with those closest to the cities, as they are usually a step ahead of the others (but also the least village-y)