This is an article that I wanted to write for a looong time, but never got the chance to. Today is finally the big day and I'm going to share with you some details about living in a Romanian village and our hands on experience on this matter.
Sometime in 2012, we have purchased an old house in a small village here in Romania, just 35 kilometers (22 miles) away from our city. I was surfing the internet and stumbled upon this add from a person selling the house and a lot of land for just 5,000 Euros (about 6,200 USD).
It seemed too good to be true, so we hurried to check it out and we bought it soon after as it was a really sweet deal. Funny enough, when we bought the house we didn't even own a car, so it was pretty much impossible for us to get there, but we were in no hurry. We knew we were going to buy a car so we just had to take advantage of the great deal.
Yup, we bought a house for just 5,000 Euros!
Now, looking back, it wasn't exactly a super hot deal, as we first thought. The house and its yard are on just 900 square meters of land (about 9,700 sq. feet) which is not an awful lot by village house standards. We also got 5,000 square meters (1.2 acres) of land – but it's far away from home, on some hills, so we will probably never put that to good use.
We were actually told by our neighbors that we can't grow anything there because it's where the villagers take their sheep and they would destroy anything. Fencing the area would be one way to approach this, but we were also told that most likely the fence will be either destroyed by the villagers or stolen. So… useless land for now.
Even more, I kept checking the market and every now and then a 5,000 Euros village house pops up, so it's not uncommon to find such an impressive price. Also, other houses in similar villages, but most of them in a better condition, can be purchased for anything between 5 to 10 thousand Euros, while 20,000 Euros gives you a pretty nice house in village here. So yes, they are indeed cheap!
So… what kind of house are you getting for 5,000 Euros? Well, it won't be a villa, that's for sure! The house that we got was in a pretty poor condition, but in reality it isn't as bad as it looks like and the good thing is that we can take our time with it as we plan to develop it over the years.
Here's how our 5,000 Euros house looks like: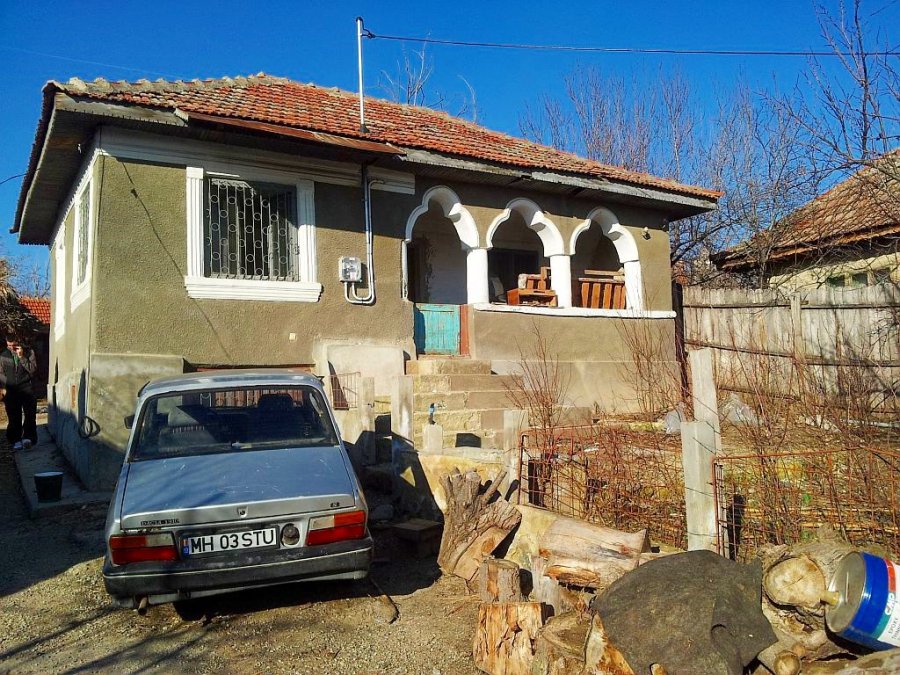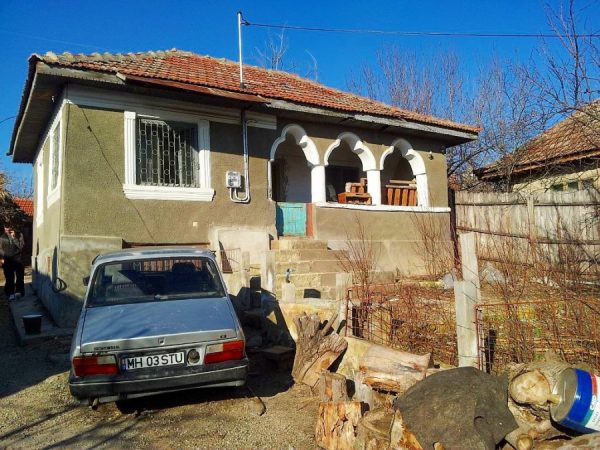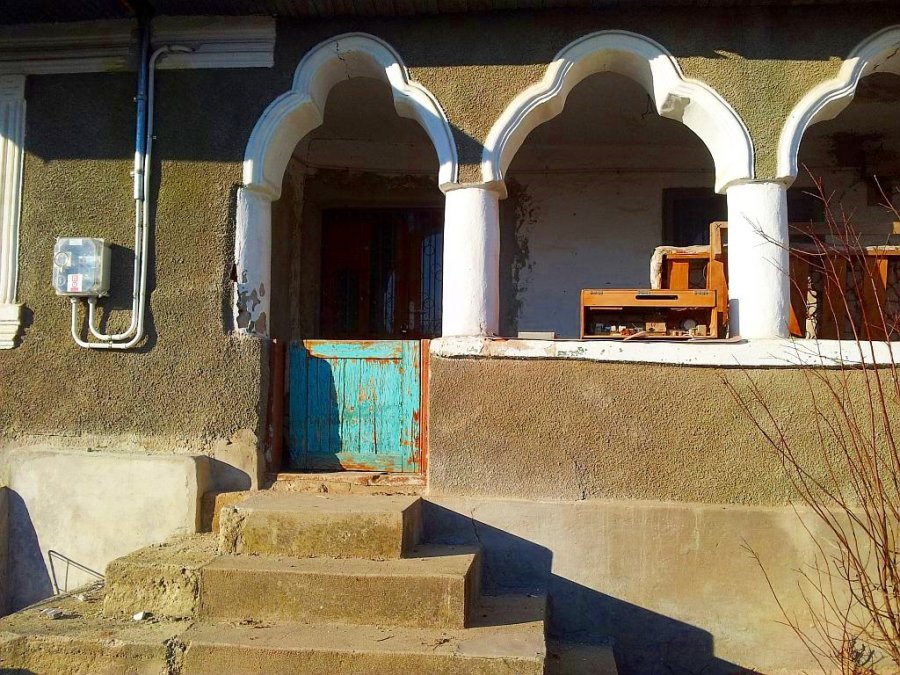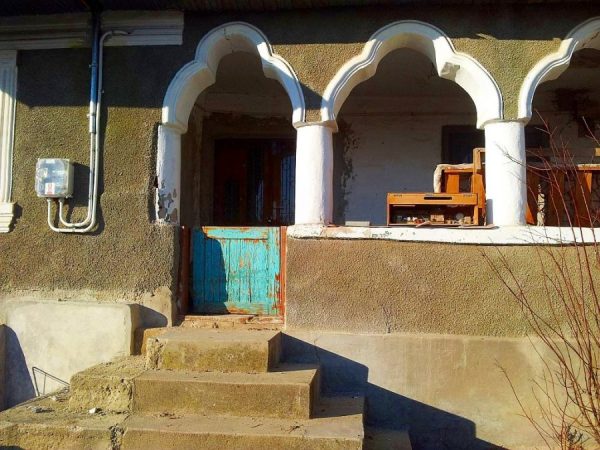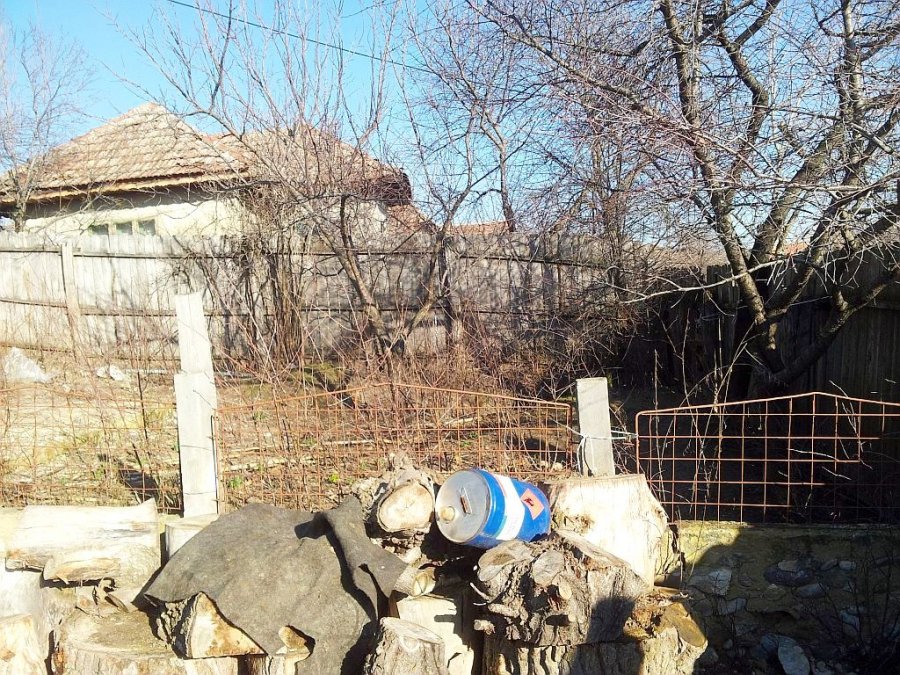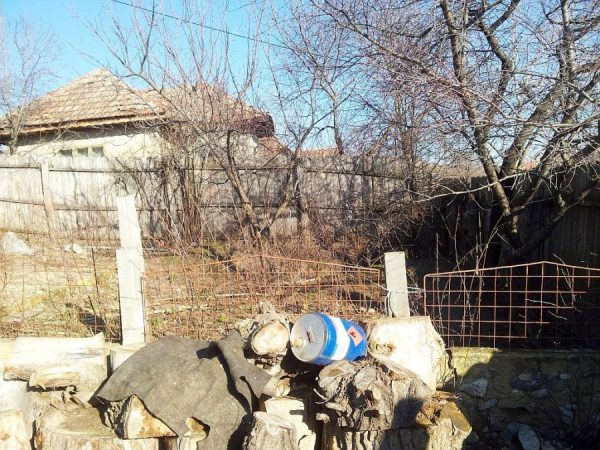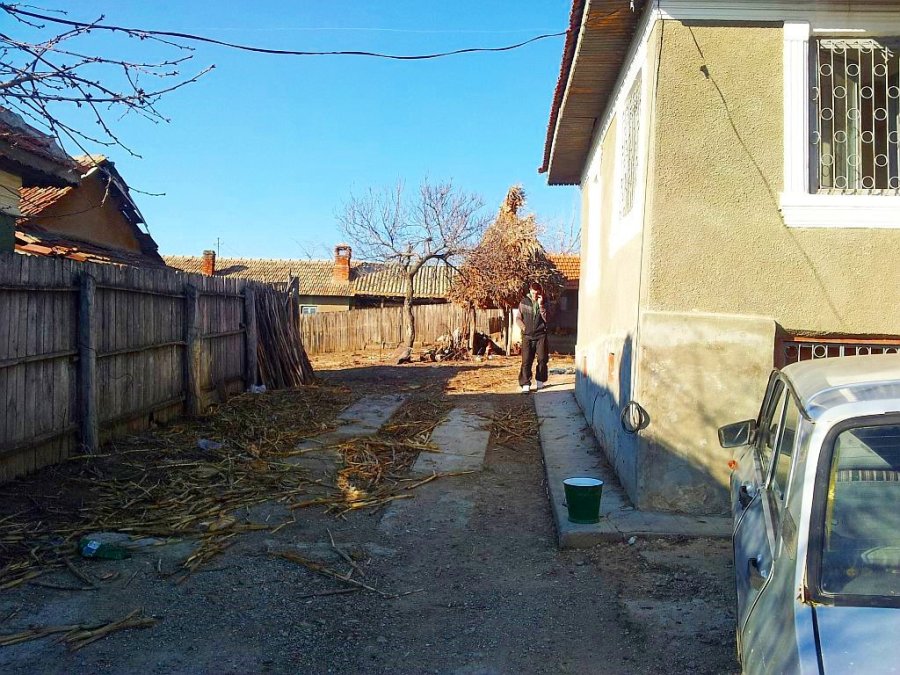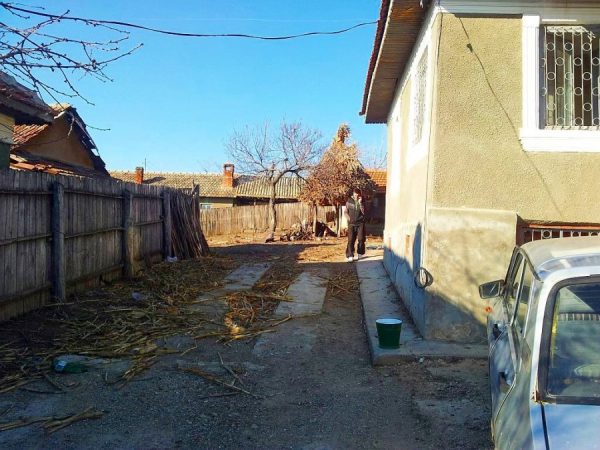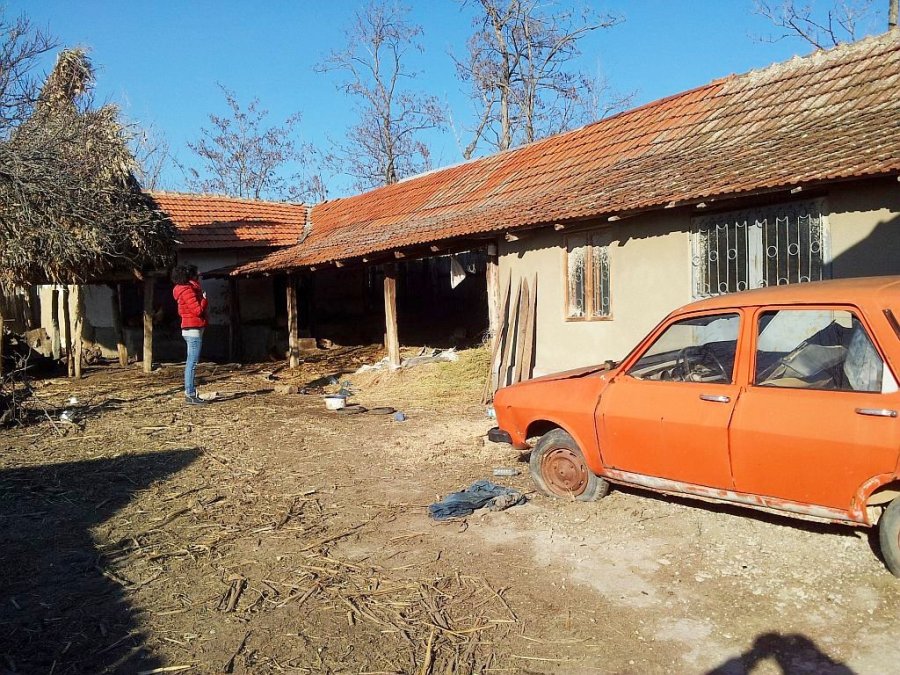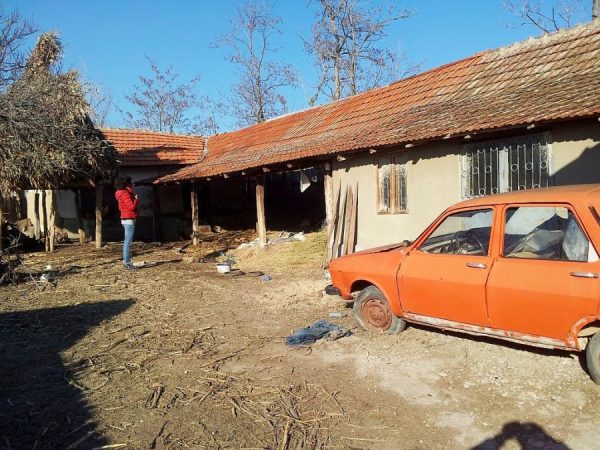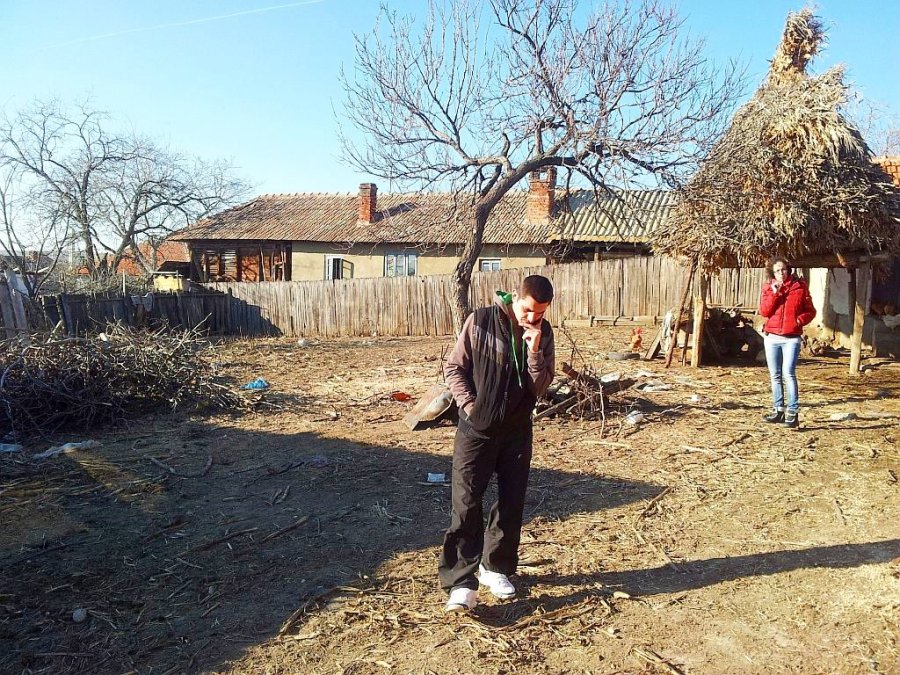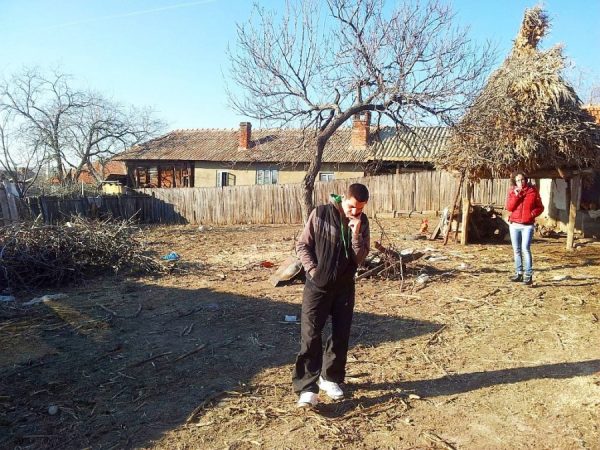 Doesn't really look like a dream house, right? Well, we are always able to see the potential, as we did when we bought our Romanian apartment and managed to turn it into our dream home.
Here are some more details about this house:
– It has two small rooms and a small hallway. We don't plan to live there, so it should be enough.
– Extremely important is the fact that it has a bathroom and a kitchen and running water. Most villages in Romania don't have running water, and toilets are at the back of the yard, basically a huge hole dug in the ground – truly horrible!
– The electrical wires were all changed and updated, again something that you rarely get from a village house.
– It has a small basement and a huge attic.
– It has an open barn and two more tiny rooms at the back. In extreme circumstances, they could be turned into bedrooms, but we plan to use them as storage rooms because animals were grown there and getting the smell out would probably be too much of a challenge.
– The yard is not too big and unfortunately divided in two: a small area in front of the house where Wife Romanian has plans for a flower garden; and the back area where I plan to soon plant some veggies and start learning how to grow my own food.
Since purchasing our Romanian village house, we've had little time for it: when we got it, Wife Romanian was pregnant, then Baby Romanian came, then we got our apartment so we always delayed starting working on our house.
My plan is to take it slowly as indeed there's no hurry here, but I ultimately believe or at least hope that we will be able to turn it into a decent property where I will move over the summer – or part of it – and work from there.
There are so many beautiful things about village life, things that I don't get here in the city: the air is incredibly clean (the house is on the hills), the silence is amazing and you have nature all around you. Birds chirping and not much else offer an amazingly relaxing background noise, everything is extremely slow paced there, nobody is in a hurry and you feel a lot more relaxed.
Plus it gives one a chance to grow their own vegetables and fruit and work for their healthy harvest at the end of the summer – something I so much want to do and I will do sometime – hopefully starting next year.
However, despite of all the positives and despite the insanely reduced cost of living or the nice people there (every time we get there, our neighbors gift us things, like fresh chicken eggs and vegetables), Romanian village life might not be the perfect fit for everybody.
I am not completely sure I can do it either, but I so much want to give it a try and hopefully next year will be the one when no unexpected things will appear and we can start working on this and especially start growing our own food. That would be really amazing!