In late June, we have decided to purchase our own apartment here in Romania. It was an old two bedroom apartment that hasn't been remodeled since it was purchased by its original owner back in 1977… so we knew that there was a lot of work to be done.
However, the low market price (at 25,000 Euros / $33,850) and our desire to own our own home in Romania made us put our hands deep in our pockets and splash the cash for the purchase. You can check out the original article here, with the photos showing the 1977 apartment in its entire glory.
Fast forward a couple of months and we are looking at a completely different apartment. We basically have to replace and repaint everything, from the entrance door to the balcony.
And although we did hire a team to do this – as it was clearly a job for somebody with a lot of experience and man power – it still proved to be extremely tiresome and fund drenching. The result? The costs for renovating and apartment in Romania were higher than anticipated, and you can check them out below:
– $2,460 / 1,863 Euros: payment of the team who spent almost one month taking the apartment down and building it up from scratch
– $1,350 / 1,020 Euros : replacing the old windows with double glazed windows
– $3,300 / 2,500 Euros: Initial Material costs
– $200 / 150 Euros: Additional material costs (mostly the electrical stuff)
– $500 / 380 Euros: Changing the bathroom appliances and purchasing the kitchen sink
– $990 / 750 Euros: Kitchen furniture & installing it
– $69 / 52 Euros : Miscellaneous
GRAND TOTAL: $8869 / 6715 Euros
We were initially anticipating extra costs of just $6,600 / 5,000 Euros, so having to put an extra $2,300 / 1,715 Euros on the table didn't feel that nice, especially since we still have to purchase most of the furniture and we've kind of hit the bottom of our money bucket.
But I can sleep on a blanket on the floor – what matters the most is that we have managed to purchase our own place and we'll soon turn it into our home.
I didn't manage to take any high quality photos of the place yet, but my wife did some nice before/after shots on her mobile phone and even though the quality of the images is pretty poor (and the place is still pretty dusty), it shows the huge improvement our apartment has seen. So here are the before and after shots of the apartment renovation works here in Romania: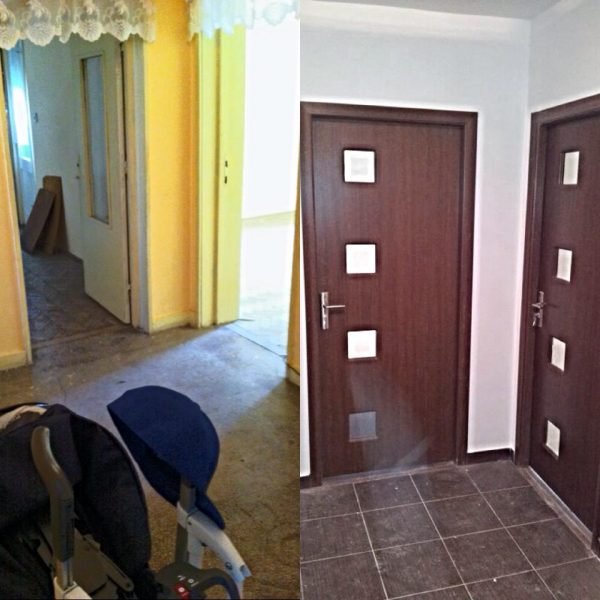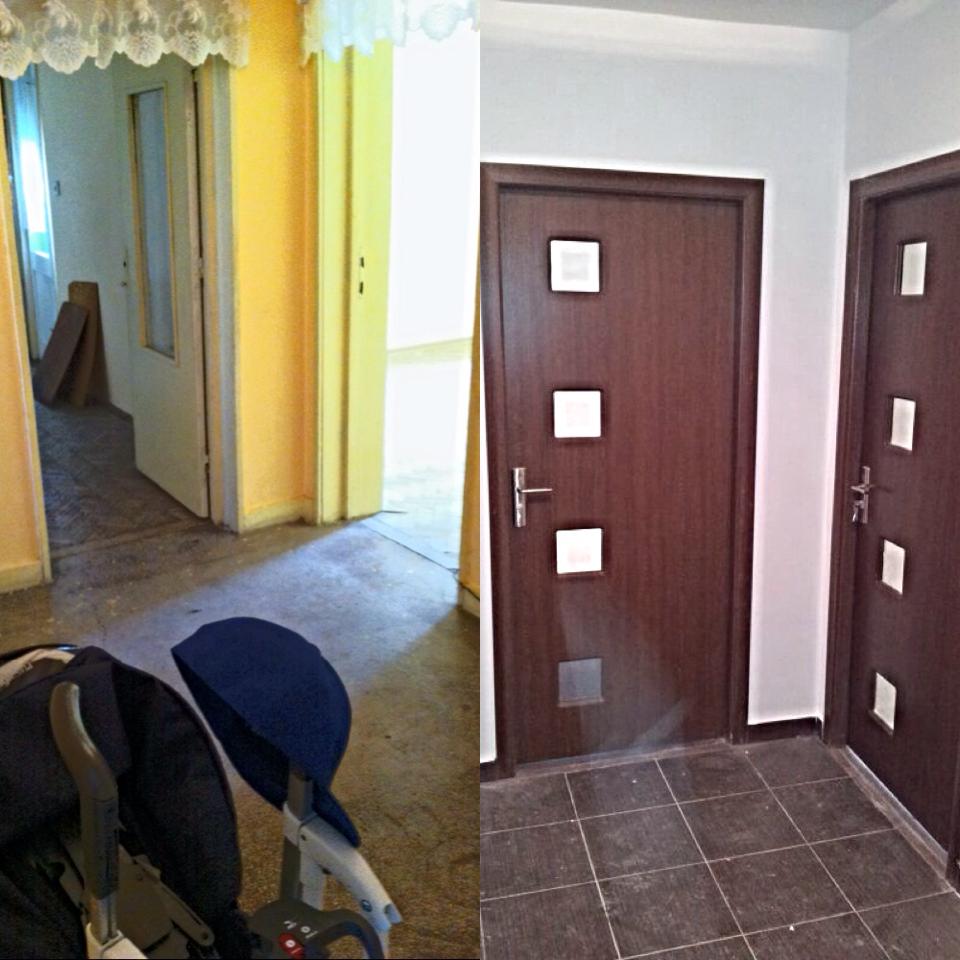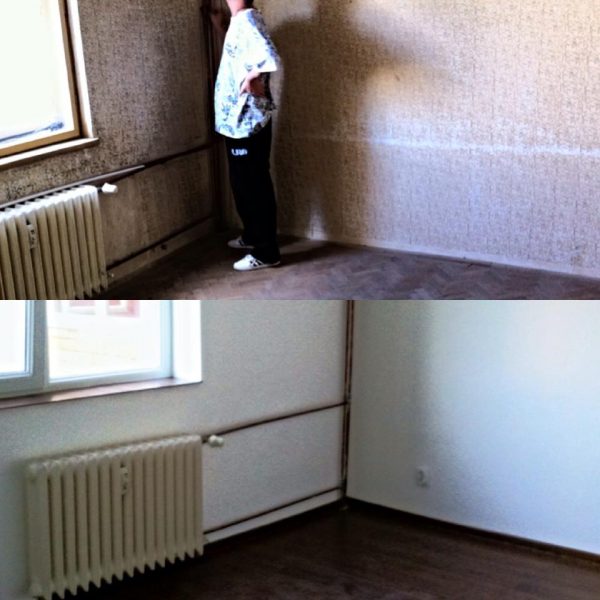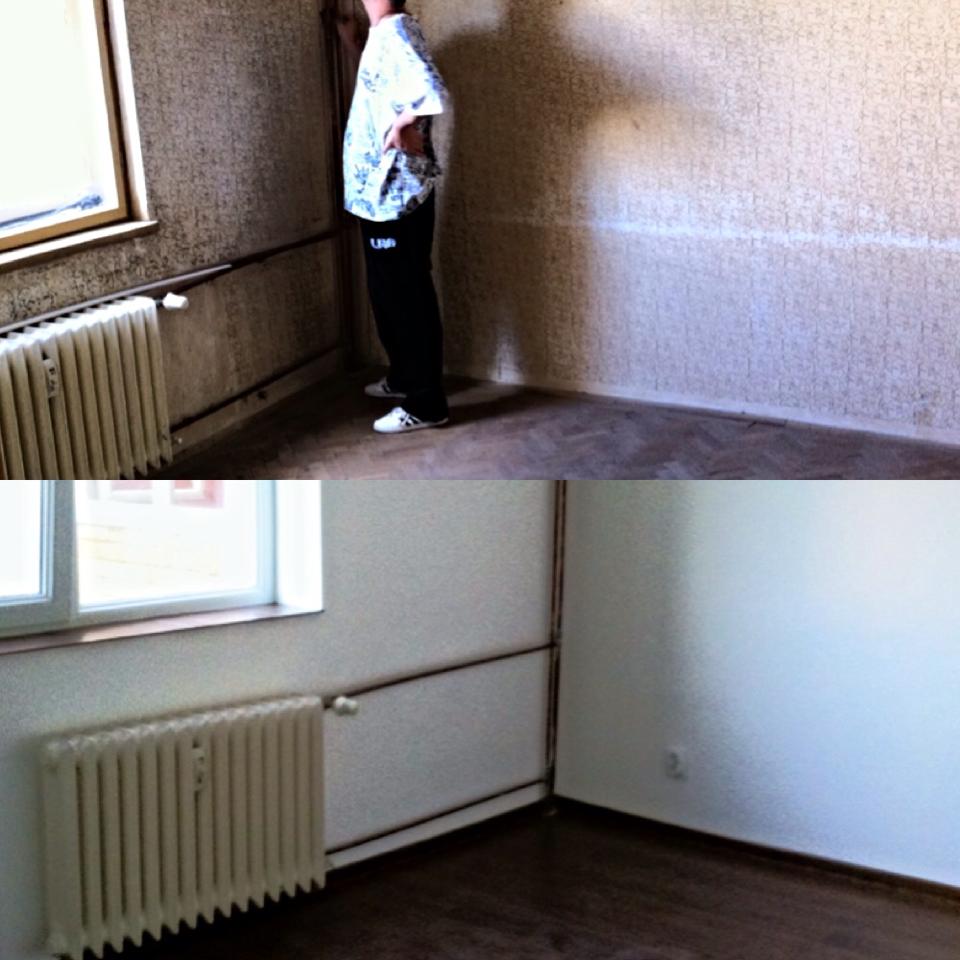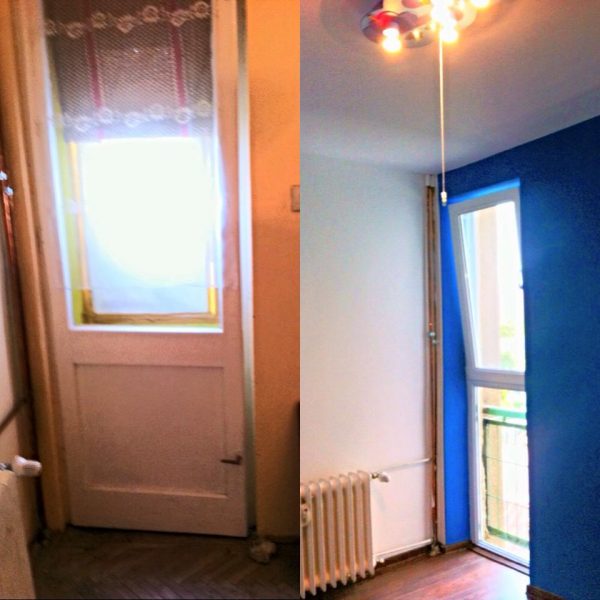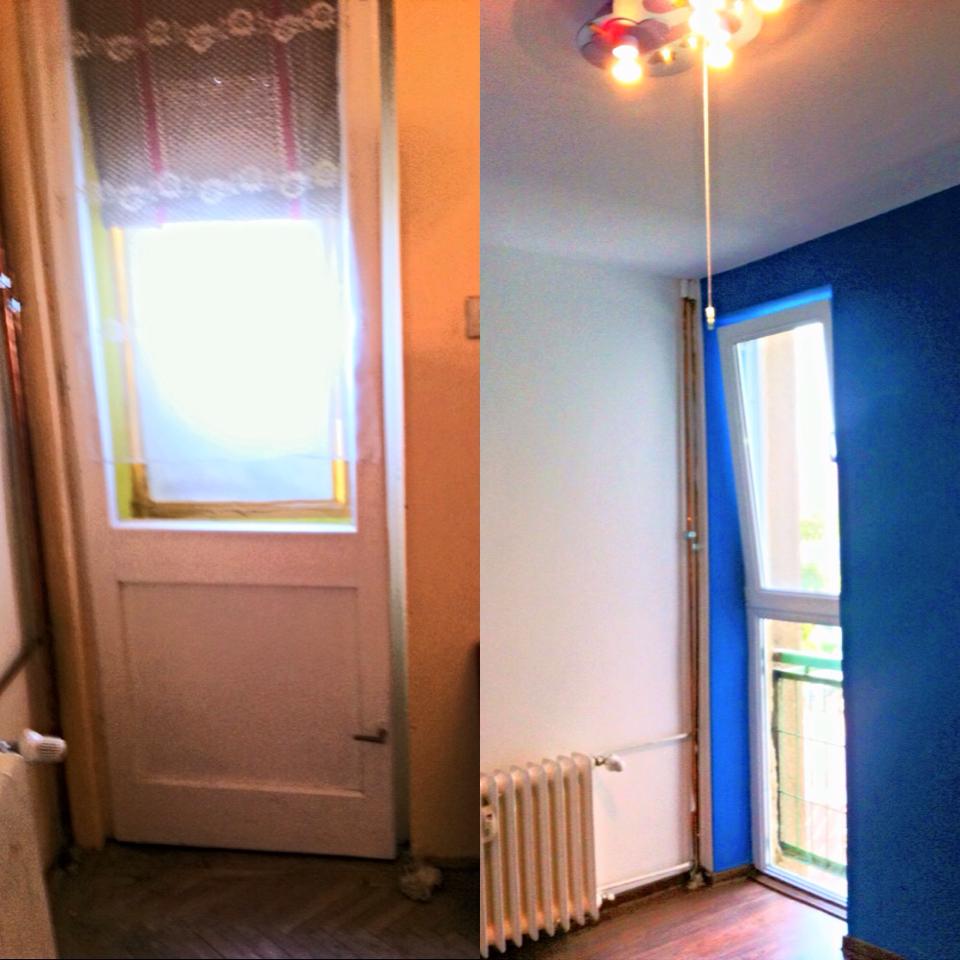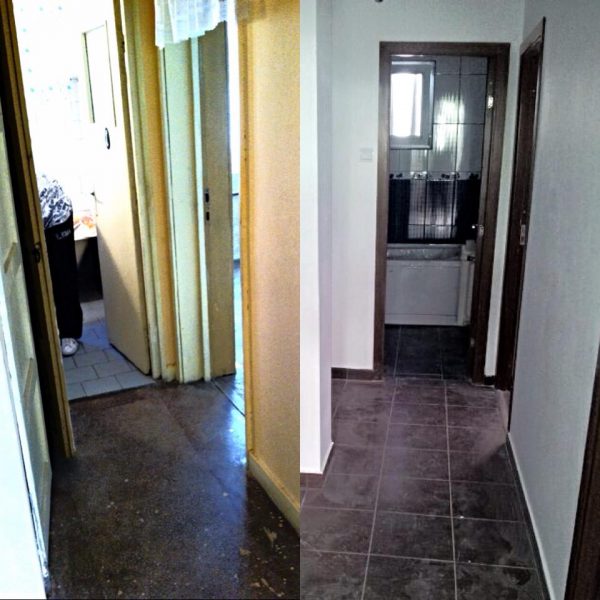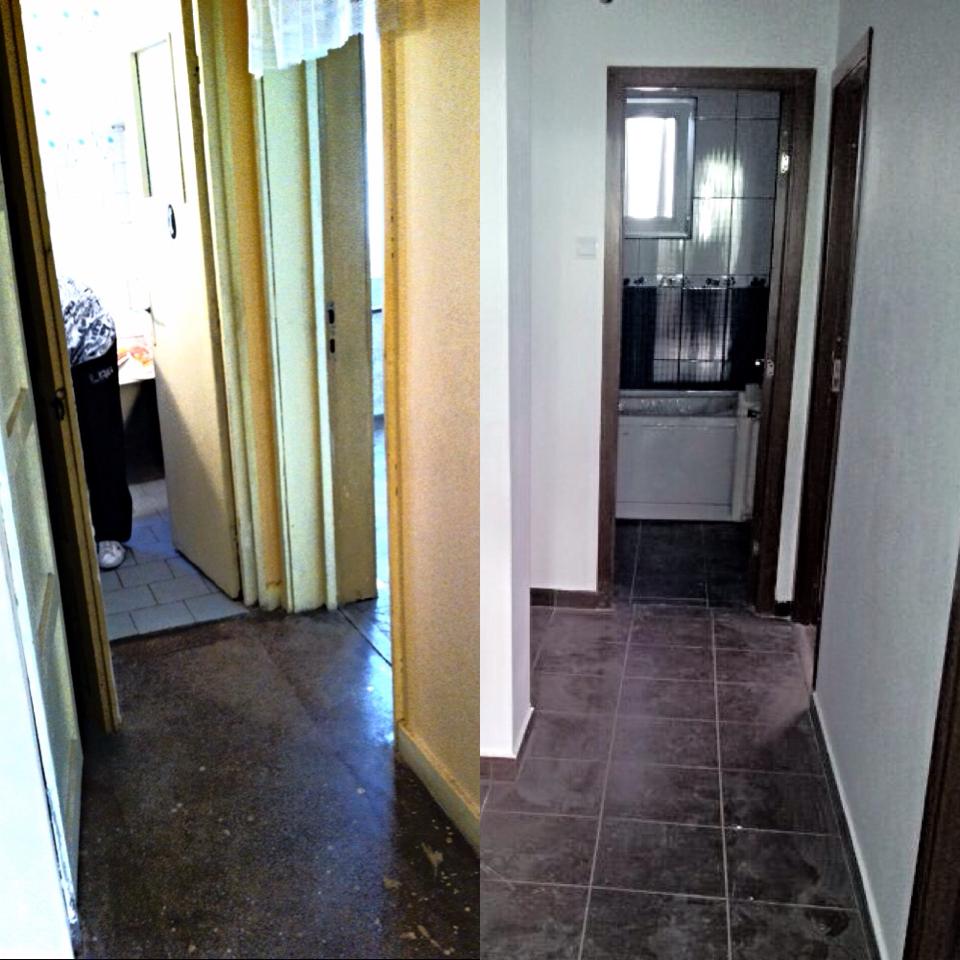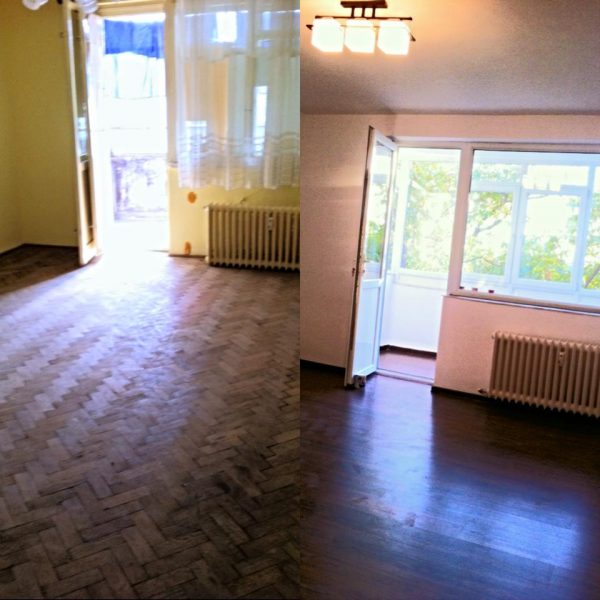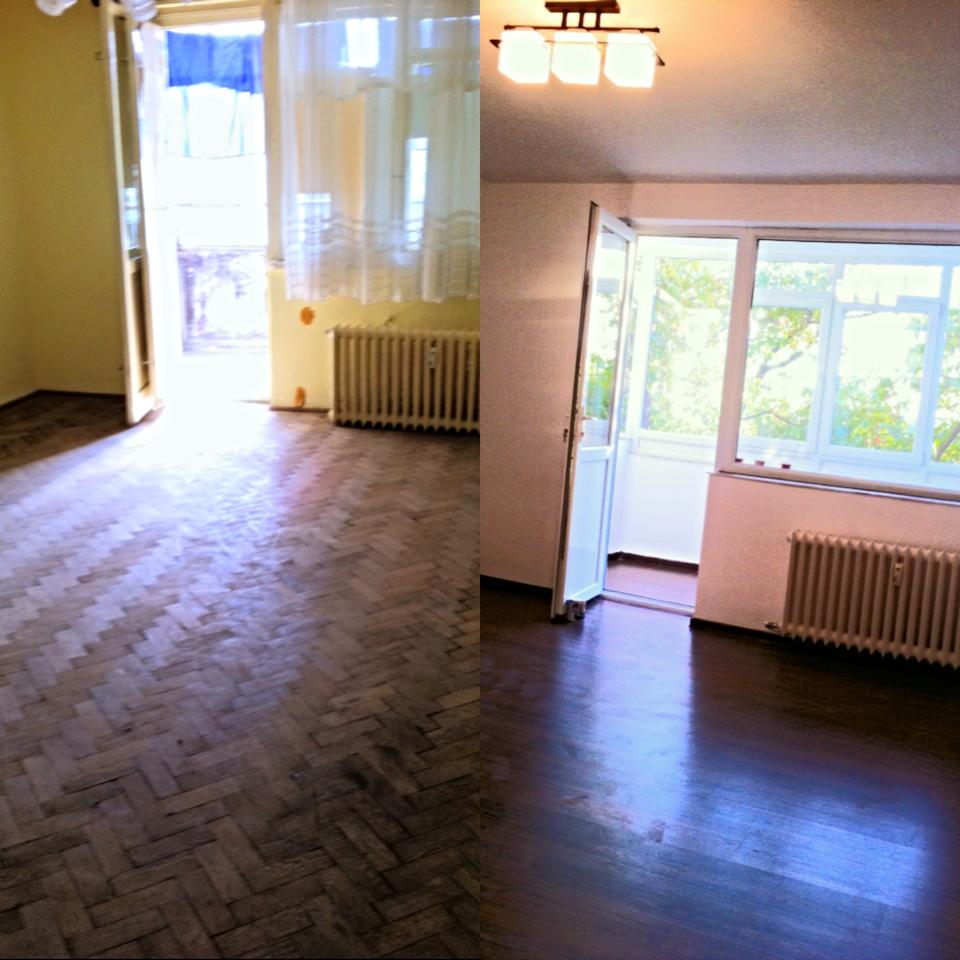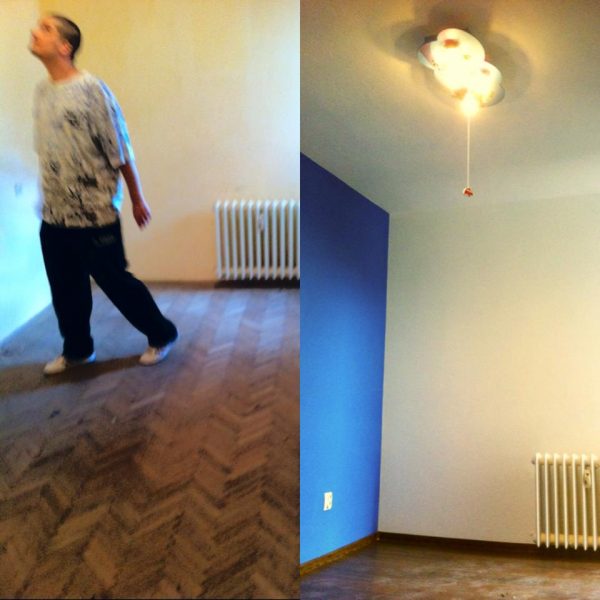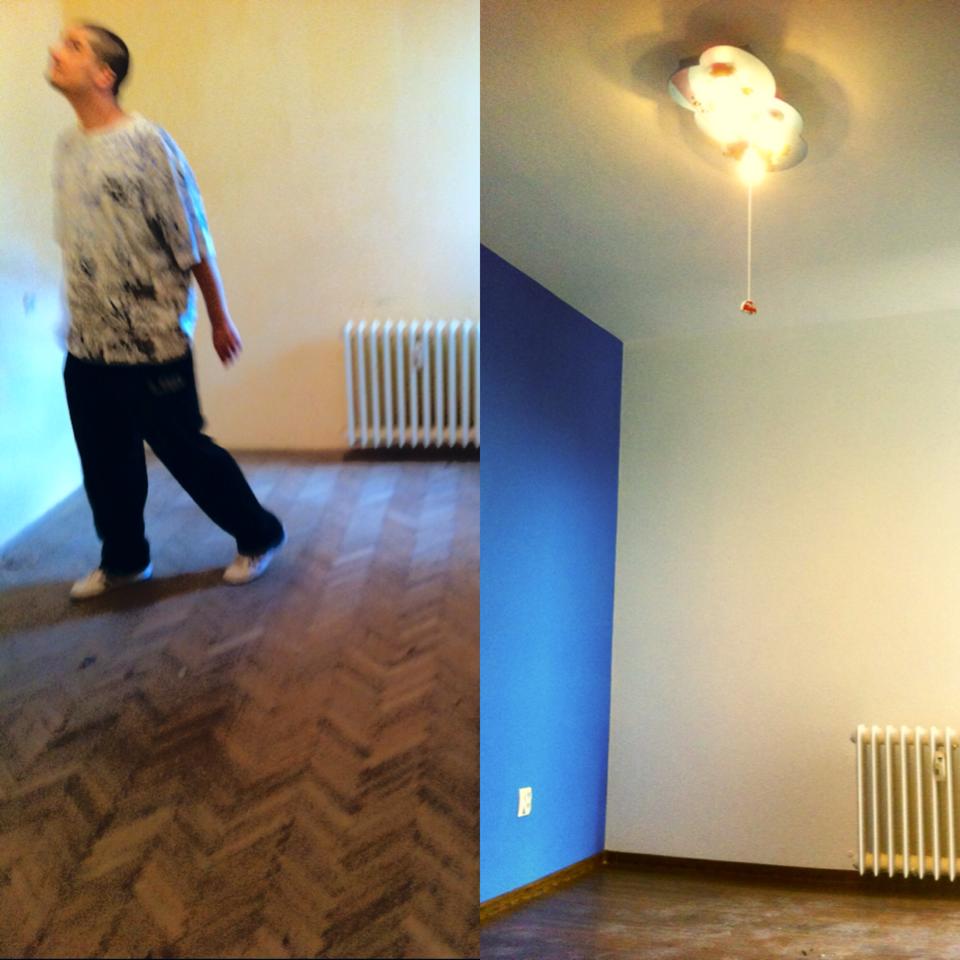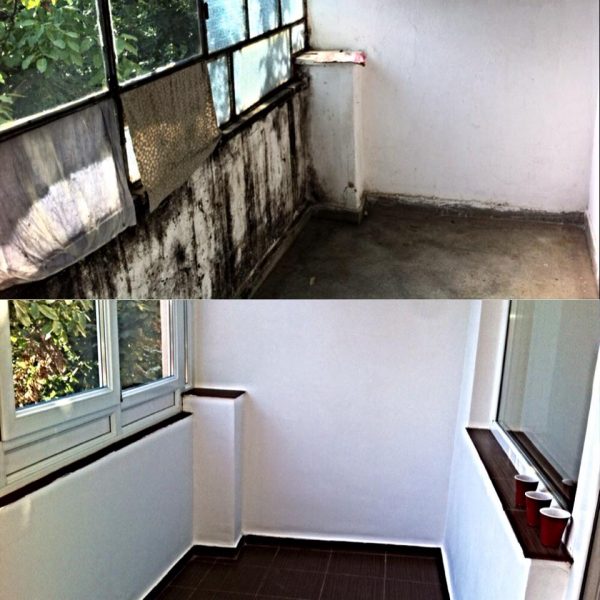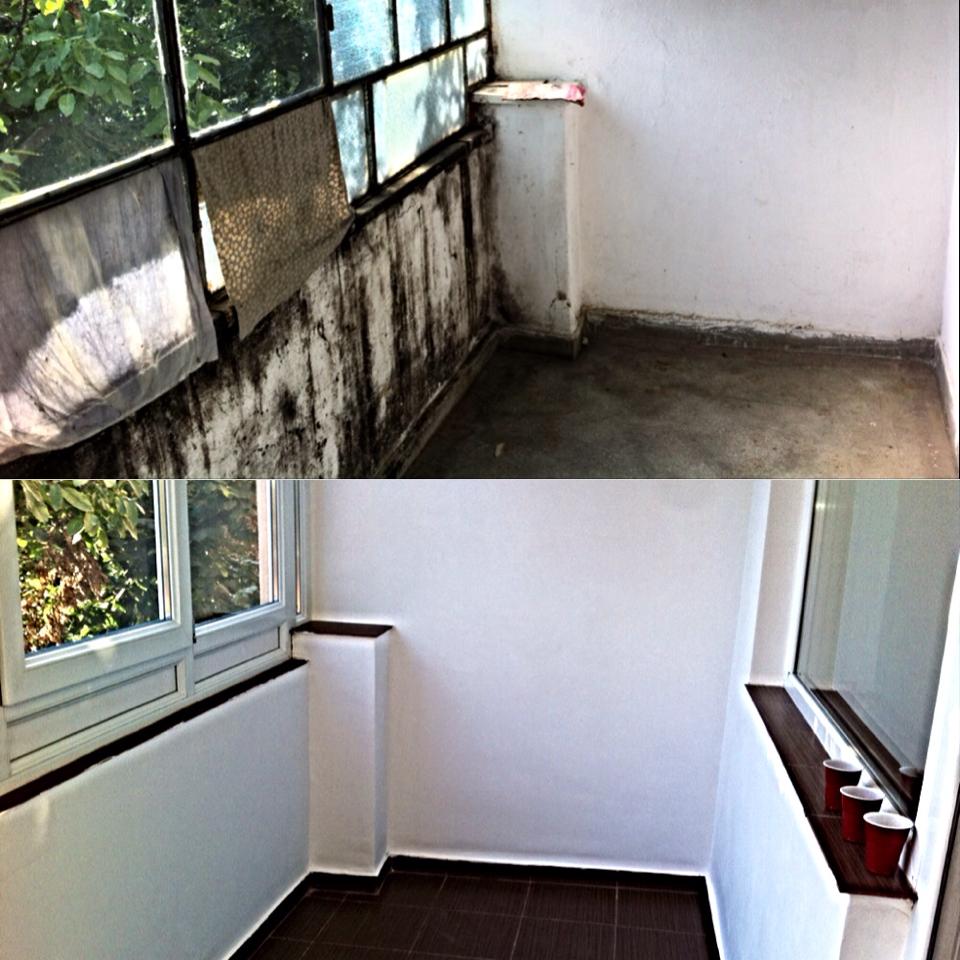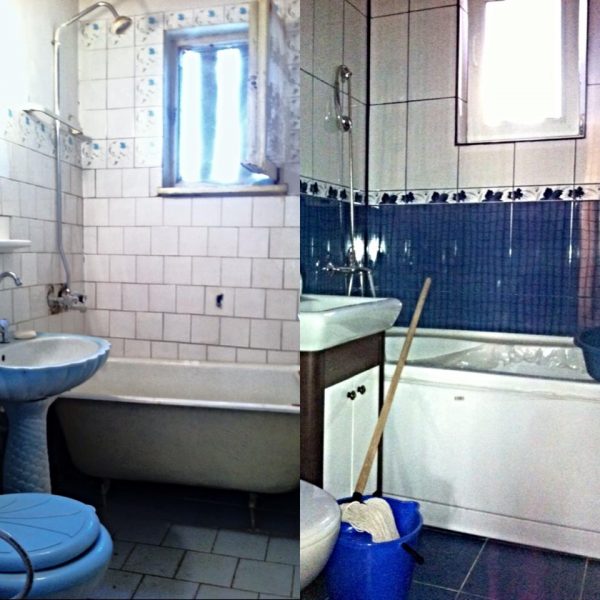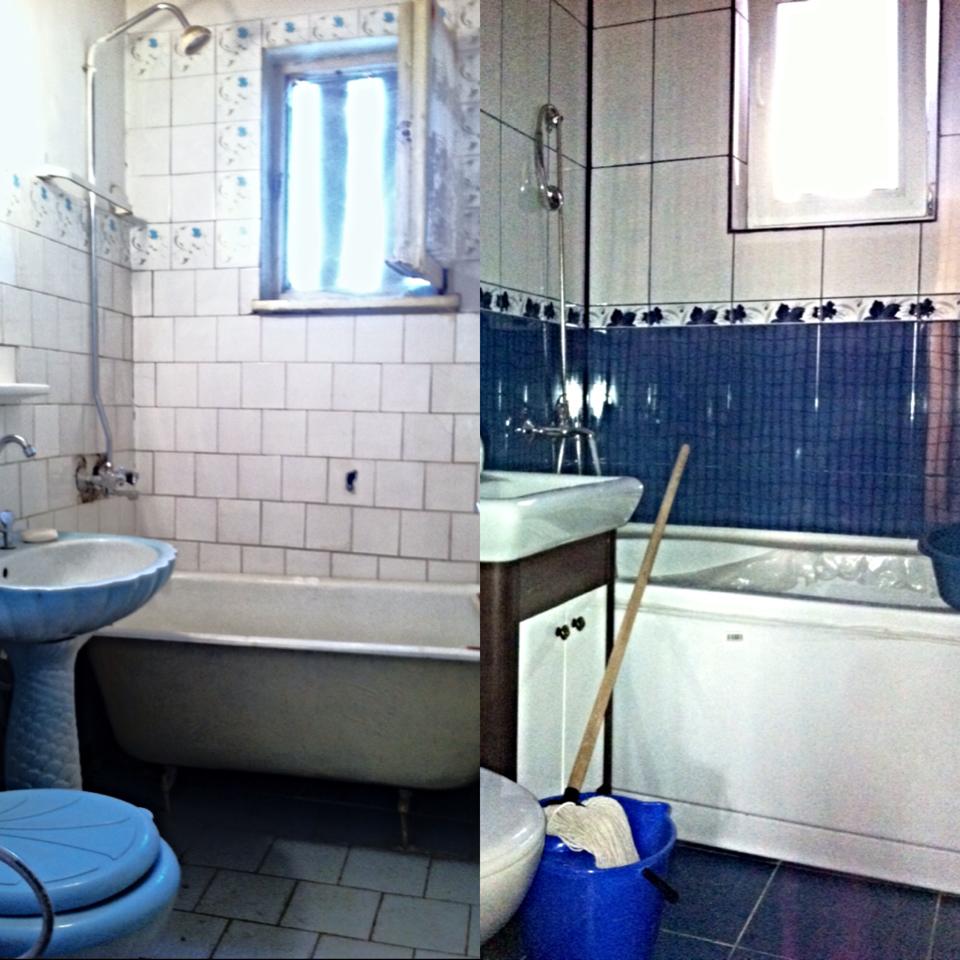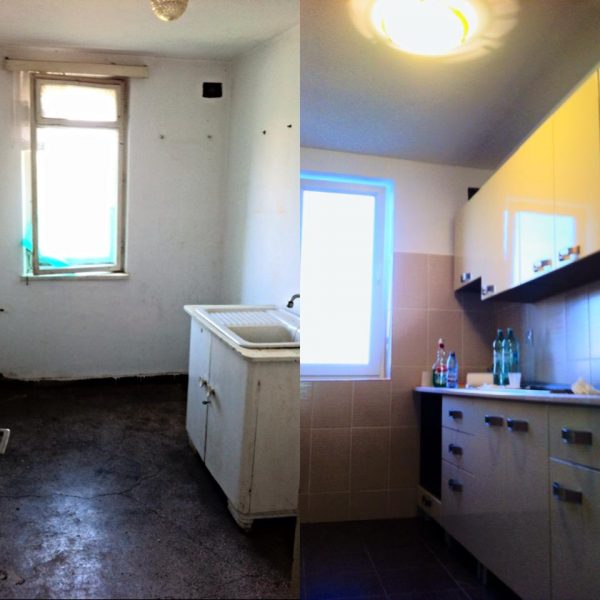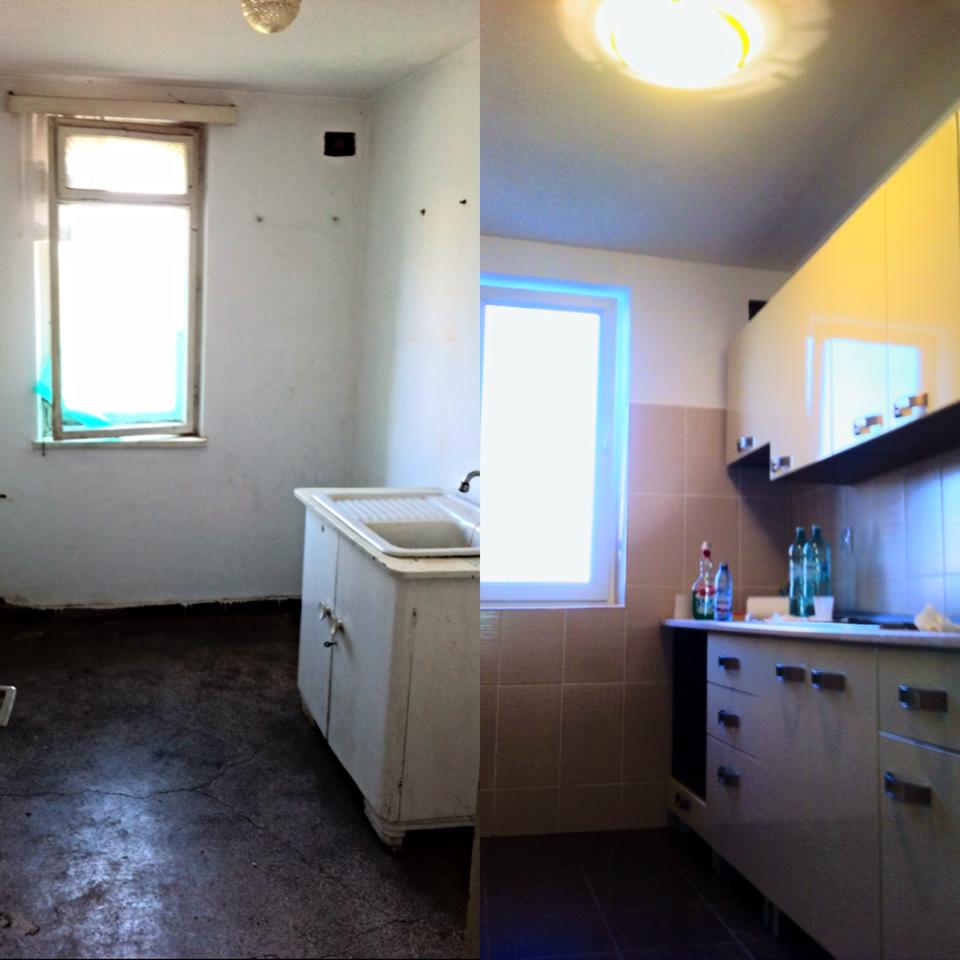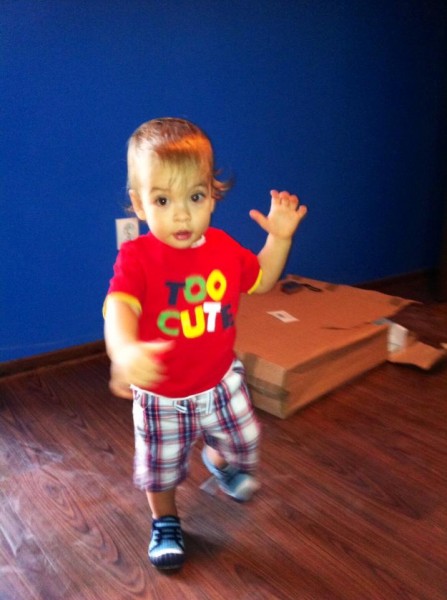 By the end of the month, we should get the remaining appliances and hopefully by the end of September, we'll have the place furnished up at least with the basics so we can move in. We can't wait to get there and we really hope that there won't be any hidden costs involved!
PS: I also promise to take some much better photos and share them with you soon!