Romania is best enjoyed during the summer, with plenty of places to see during the warm summer days. And today, I am sharing the best summer holiday destinations in the country.
To make things easier, depending on how you like to travel, I will divide this article into three categories: the best cities to visit in Romania during the summer, the best beach/seaside destinations to visit, but also the best places for a summer vacation up the mountains.
You have a huge palette of possibilities here. No matter if you want to soak up the sun at the beach, go up the mountains, visit a city or a smaller town… Romania's got you covered!
Mountains offer cool, fresh air and amazing landscapes, caves, waterfalls and trails to explore.
The Black Sea coast has stunning sunsets and entertaining activities to offer, such as swimming between the whirling waves or shell picking, while for those interested in quiet, meditative experiences, the Danube has some awesome offers too and so do the country's best known cities.
Let me tell you, I'm a summer person! So I promise I'll give you not only the best recommendations for a memorable summer in Romania, but also some tips you can use to enhance your stay to the maximum! So let's ge this started
Best Cities to visit during the summer in Romania
Let's start with the cities! We're not talking about resorts yet, but great cities to visit during the summer for an awesome experience.
The best part is that during the summer, most of the cities won't be extremely crowded.
On the contrary – in Bucharest or Cluj Napoca and the other university centers, you'll actually meet fewer people as the students will be back home. Interesting, right?
1. Cluj Napoca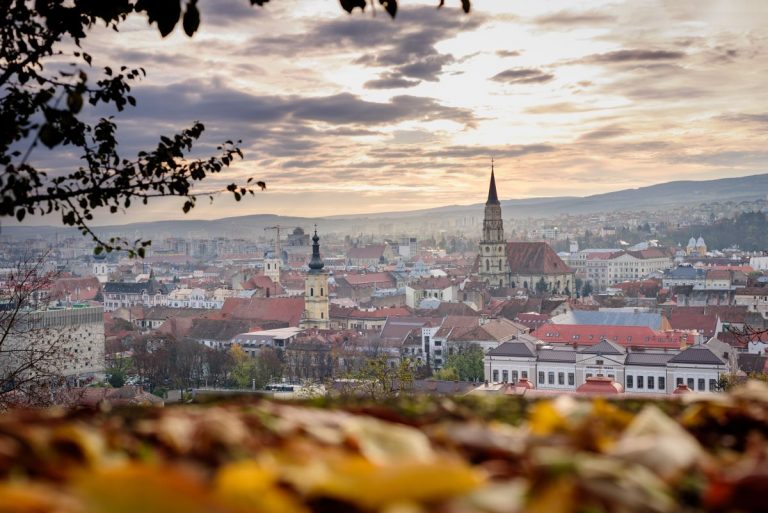 Romanian or foreigner, I'm sure you know about UNTOLD, one of the best known festivals in Romania.
The festival is organized in the summer in Cluj-Napoca, and this makes the main touristic attraction of the city during this period of the year.
And, since you're already in town, a go-to destination is the Botanical Garden, which is best to see during the spring-summer season, when most of the flowers are blossomed and greenhouses are open to explore.
For more tips to visit Cluj-Napoca, see the guide I wrote about the top things to do in Cluj-Napoca. And if you get hungry, I've got you covered too: I shared the best restaurants in Cluj Napoca here.
2. Constanța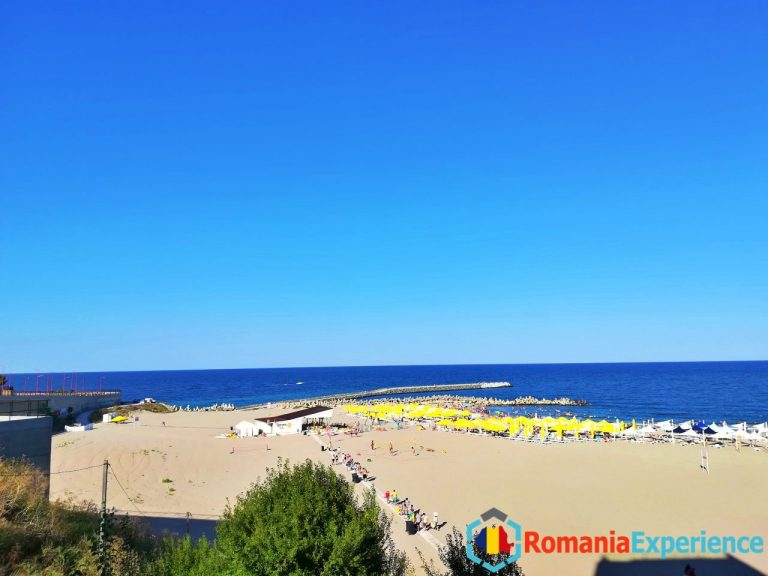 Moving on to one of Romania's main attractions in the summer, Constanta is the best choice if you'd love a trip to the seaside, but still prefer the silence of the town rather than the noise of a sea resort.
One of Romania's biggest cities, Constanta may also be a good alternative for cheaper prices for accommodation than those with a view to the sea, especially if you choose not to stay in the center. (Which, by the way, remains one of the best areas to live in Constanta).
Besides, Constanta is a pretty amazing city as well, during the summer especially, because the aquarium, planetarium and delphinarium are all open, organizing shows where you can see performances of trained dolphins and seals.
Touristic double deckers are also in function during summer, offering complete tours of the main attractions of the city.
Another cool thing you can do, far from the agitation of the beach, is a short 20-minute sail trip on a ship or boat, exploring Siutghiol Lake and Ovidiu Island. This is a lesser known activity that's definitely worth doing!
Also note that Constanta is the location where Neversea music festival is organized during the summer.
Neversea is the most immersive and colorful music festival on a Romanian beach, with urban sounds, pop and electronica music, reaching new records each year and hosting renowned artists.
And, of course, there's plenty of great food. So make sure to check out my mouth-watering list of the best restaurants in Constanta.
3. Bucharest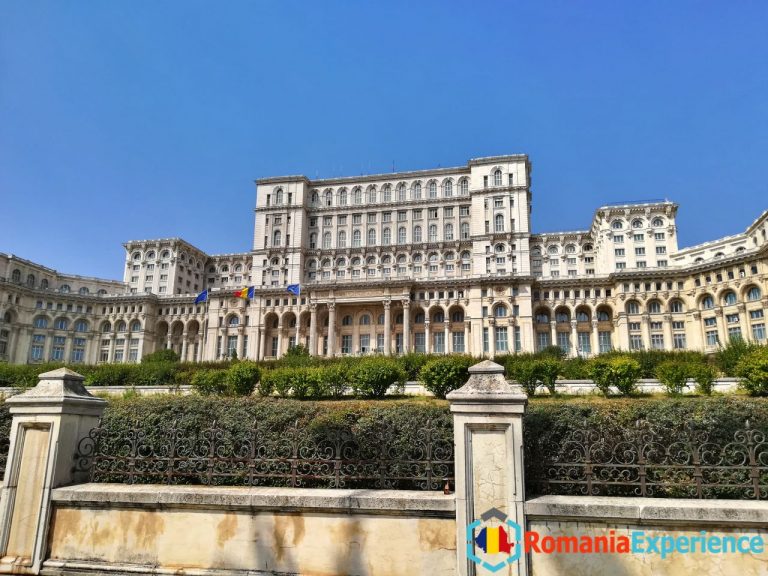 Sure, the capital of Romania can't be excluded from the list, especially in summer, when locals go visit other places and the students head back home, resulting in a lot less traffic, noise and chaos.
There are plenty of things to see and do in Bucharest, from visiting museums and churches to exploring the Old Town and more.
There's a City Tour double decker that will drive you through the most popular touristic attractions such as The Palace of Parliament or The Arch of Triumph.
Also make sure to check the shows, performances, concerts and festivals organized when you visit, because there will always be some kind of artistic manifestation in the capital that you may want to attend.
4. Hunedoara County
Honestly, this is one of my favorites! The entire Hunedoara County is an amazing touristic destination during the summer and I guarantee you won't get bored. Let me tell you how to enjoy the best of each town.
Go to Hunedoara to see the castle and areas around it. And make sure you don't skip the leisure complex Corvina, a modern complex of swimming pools and green areas where you can cool down in multiple pools and Jacuzzis.
If you're not too tired, you can take a short trip to Cincis Lake right after, where the weather is a little cooler and the air is fresher. It's a mesmerizing landscape and you won't regret those extra 10km of driving.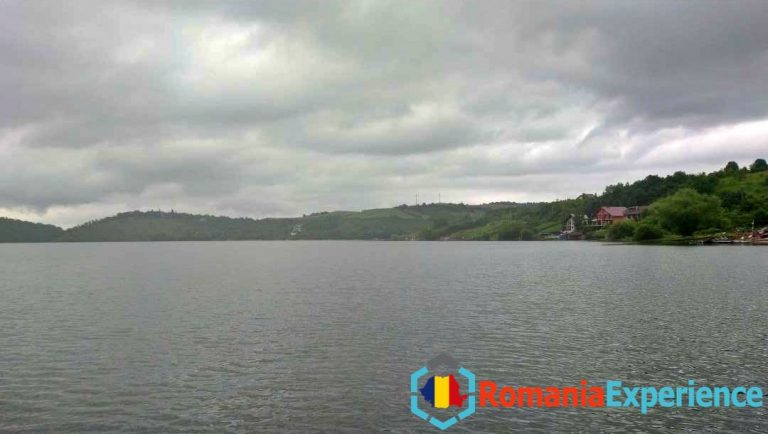 Next, visit Deva, another small town in Hunedoara with an interesting fortress to visit, either using the cable car or climbing the hill (15-30 minutes trail).
There's also a beautiful park with multiple species of trees and squirrels to visit, and an aqualand with sauna, gym, restaurant, jacuzzi and pools.
I also recommend driving another extra 10km from Deva, to the Arboretum in Simeria: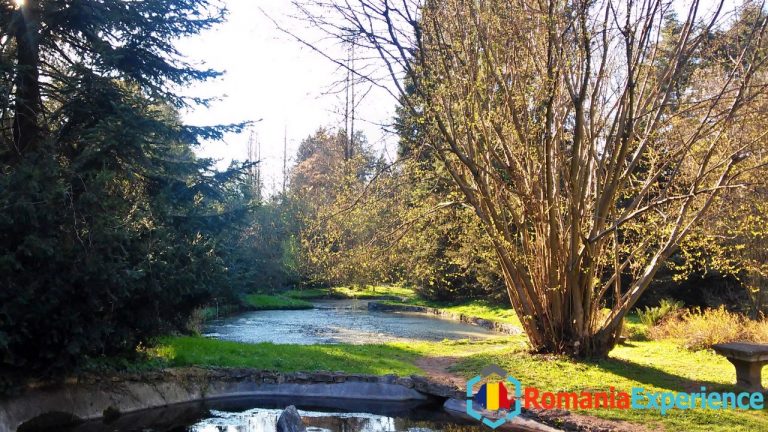 Summer is one of the best seasons to visit, because everything is blossomed and alive.
There are hundreds of species of flowers and trees, a fountain, a mini-waterfall, mini-lakes, bridges and narrow rivers. A great green area to connect with nature.
Last but not least, don't skip Orastie, if you love adventures. There's an adventure park where there's no way you'll get bored.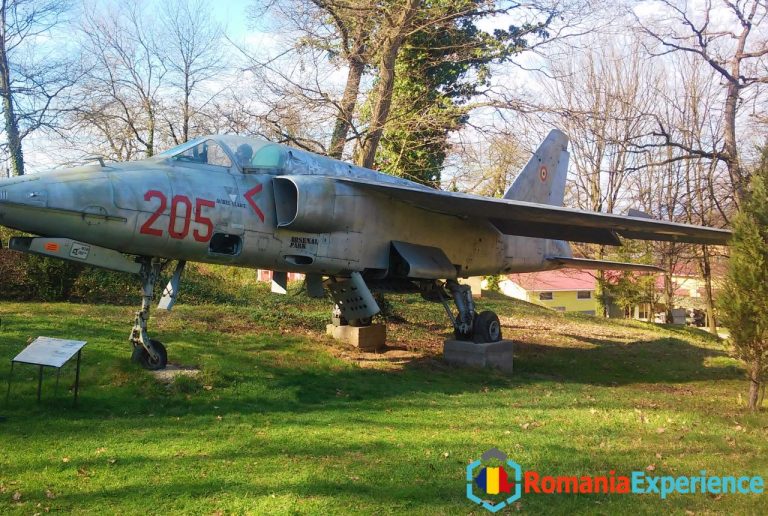 It's called Arsenal Park, and it consists of an open-air military museum, an adventure park with plenty of activities to choose from (millitary training, paintball, adventure trails, treasure hunt, rock climbing, shooting with airsoft weapons and more) and an aquapark – a leisure complex, with plenty of indoor and outdoor pools, a water cave incorporated, toboggans, saunas, jacuzzis, restaurants and more.
They also provide accommodation in war tanks. Yup, that's really a unique experience!
One last tip about this region: I know this is subjective, but in Hunedoara county (especially Hunedoara and Deva), I ate the best food I ever had in Romania.
They cook great food, and most of the restaurants are very cheap, compared to other cities around the country – mainly because the area itself is not such a popular touristic destination (yet).
If you want to taste delicious Romanian traditional food on the cheap, or even some of the most deliciously cooked pizza & pasta, Hunedoara county is a winner at this chapter!
5. Orsova and Tulcea
To finish off with the Romanian cities that I recommend you visit this summer, I also have to include either Orsova, or Tulcea. Or both. Because of the Danube.
This one is for those looking for more soothing destinations, ideal to relax and re-connect with nature and silence.
Orsova is in the South-Western parts of Romania and is built on the shore of the Danube, offering spectacular views over to the Serbian shore and of the Danube river itself.
Not only can you explore the river with the sail trips organized locally, but you can also see the famous colossal rock sculpture of Decebal, the last king of Dacia. Read more about visiting Decebal's Statue here.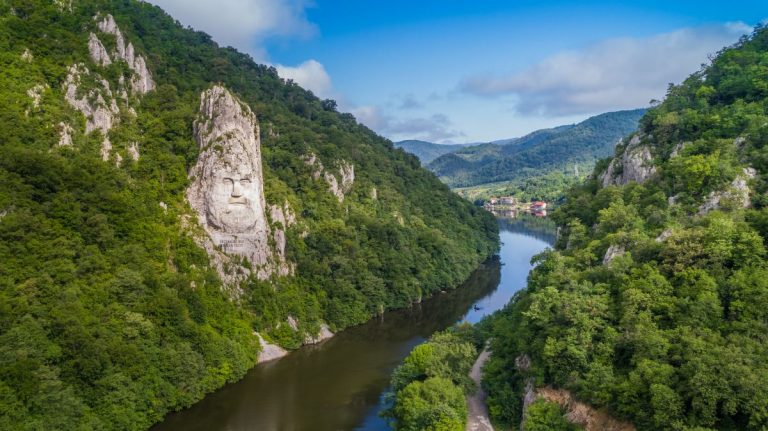 Tulcea, on the other hand, is where you need to get in order to explore the Danube Delta. Silence, peace, calm, a great place to put your thoughts in order in a natural reserve.
Fishing can actually become meditation in this setting, surrounded by bird trills and sounds of the nature.
Note: These two cities are not close to each other, on the contrary: Orsova is found where the Danube enters Romania, while Tulcea is on the other side. So pick one if you don't have enough time for both.
Best Seaside Destinations During the Summer
Of course, you can't have summer without a trip to the sea and the beach, so that's what we're going to focus on next.
I already wrote about the best beaches in Romania, but today we'll look at the three most important destinations near the Black Sea, perfect to visit in the summer.
1. Mamaia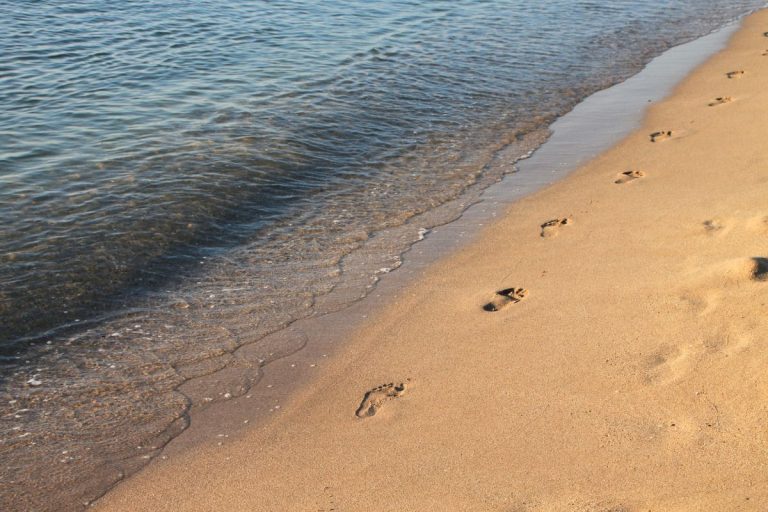 If you decide not to spend your vacation in Constanta (recommended above), and want to be closer to the sea, with a great view upon the waves and also close to the famous night clubs from this area, Mamaia should be your top pick!
The beaches in Mamaia are very clean, and the resort is known for luxurious pubs and restaurants and high levels of entertainment and fun.
This is Romania's top seaside resort and even though it's pretty expensive, especially during the high season, it's really the place where everything happens. Make sure to check out my recommended hotels in Mamaia.
2. Costinești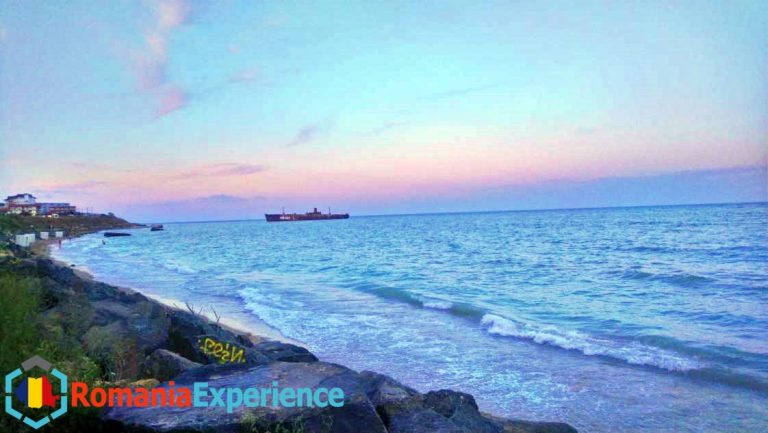 This one is also known as "the resort of the youth". Costinesti is the main destination for young couples, groups of students and people looking for fun all day and all night. The area is alive at any hour during summer, 24/7.
The best part? Since it's mostly visited by the very young, it's also one of the cheapest places on the Romanian seaside.
But let me tell you a secret: if you choose Costinesti, you actually have two major options. Or three.
Firstly, you can choose Costinesti Tabara. This side of the resort (the one where the obelisk is situated) is that "alive", young part I was describing above, filled with noisy teenagers and young adults, eager to have fun, dance, laugh, swim, etc.
Short water trips with motor boats to Evangelia Shipwreck Costinesti start from here, and you can also find most street food locals and hydrobike renting centers here.
On the other hand, your second alternative is the opposite side of Costinesti, lesser known and less popular.
This part is a lot quieter and it's more probable that you'll hear the sounds of the sea waves in this area, rather than in the music-stormed beaches of Costinesti Tabara.
This space tends to be a little cleaner too, and it also hosts some nudist beaches, calm and silent. I saw the most romantic and amazing sunsets on the cliff of this side of the resort!
Or, your third option, you can do what I did last time I was in Costinesti: stay in the center of the resort, right between Costinesti Tabara and the silent part of Costinesti, and get the best of both worlds!
Enjoy the sunrise and sunsets in silence, and then go and have fun in the playful and crazy area!
3. Venus
If you want to go to the sea to relax, to listen to the waves, to pick shells and enjoy the breeze, Venus is the place to visit! Some of the cleanest beaches are situated here, and the resort is generally silent and relaxing and extremely slow paced.
Families and couples choose this destination for the peaceful atmosphere and romantic vibe of the place.
You can read more about my family's stay at Hotel Dana in Venus, an amazing place to choose if you visit this resort.
Best Mountain Destinations in Romania during the summer
Romania is known for the geologically young mountain chain, the Carpathian Mountains. The privillege of being crossed by these mountains on a generous surface is the huge palette of options when choosing to visit mountains.
Amazing landscapes, entertaining trails, wildlife and great adventures are to be found if you decide to explore the mountains of Romania.
Although we do have the danger of bears, it's minimal and nothing to worry about as long as you practice common sense safety measures.
And, as a bonus, if you're planning to escape the heat of the summer – there's no better place than going up the mountains. Let's check out my recommendations.
1. Retezat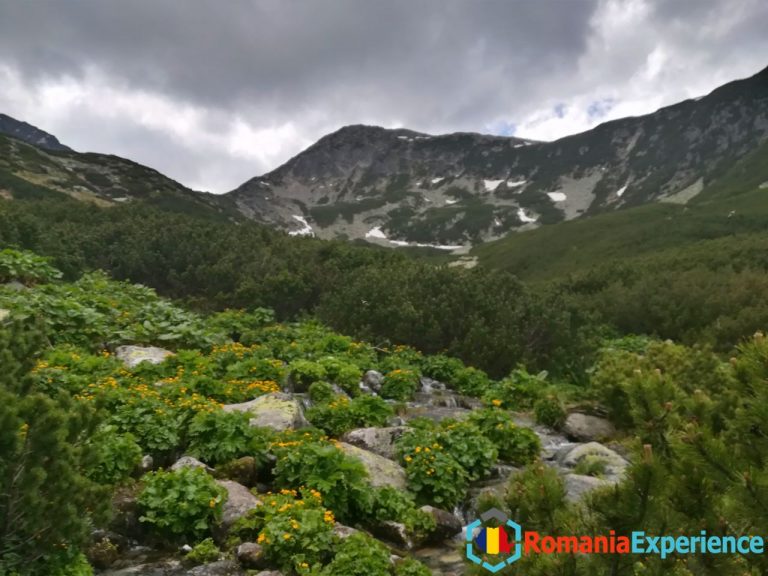 The first mountains I recommend you to visit during the summer are Retezat. Especially if you're not an advanced mountain climber, but would still love to discover some wild landscapes and natural life.
Trails in Retezat are quite easy and full of green vegetation. They're probably the mountains where you'll also find the most beautiful and rarest flowers in Romania.
You can either climb to the top – where you may find snow even in the middle of the summer, or you can visit Bucura Lake for amazing views and complete relaxation.
You may also want to camp during the night next to the lake, for a full experience. There are plenty of other lakes and trails to choose from, but I guarantee that no matter what your choice will be, you will get some wonderful views and pictures.
2. Bucegi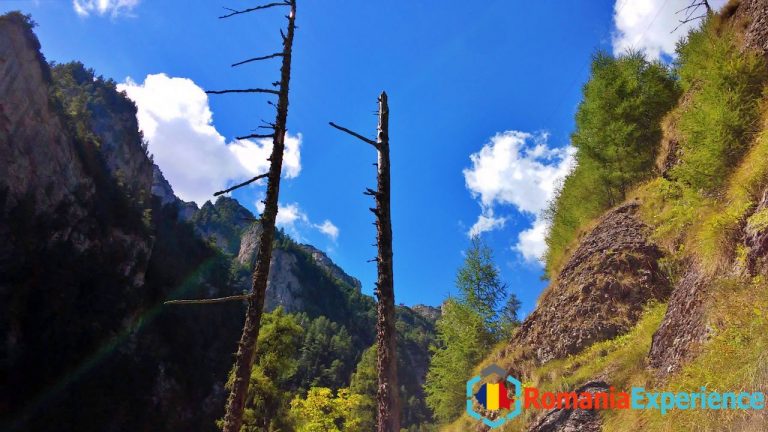 This one's my favorite. But also a bit more of a difficult climb. But it's totally worth it!
If you're looking for challenging mountain climbing, Bucegi Mountains are most probably your go-to.
The sights are completely different from what you can see in Retezat: the mountains are much taller, offering an equally impressive and overwhelming vibe of the place.
Omu Peak is the highest in Bucegi, and the trail is not nearly as easy as those in Retezat.
In order to climb to the top there are chains, stone stairs and quite dangerous gaps that will spike up your adrenaline levels and will offer you a memorable adventure.
Still, if you prefer to visit without facing the fear, cable cars and 4×4 cars are also available for a price.
They can get you to the peak, where you can see the local attractions like Babele (The Old Ladies – which is a series of rocks), The Sphinx (seen below) or Ialomicioara Cave.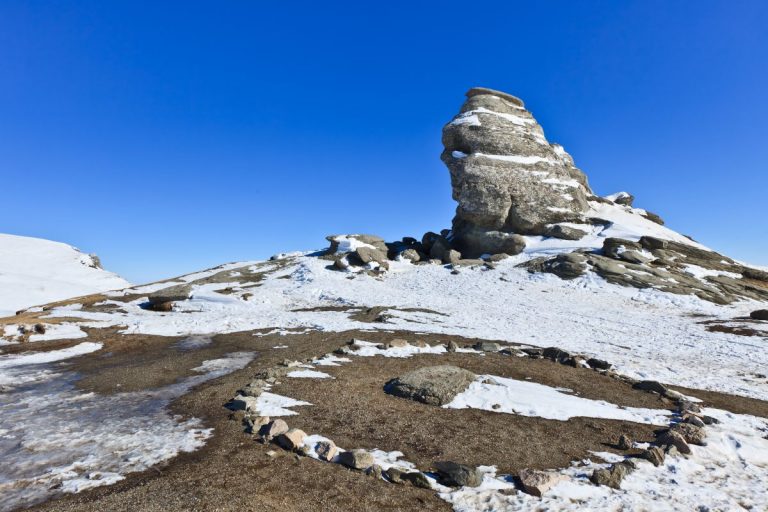 Visiting Bucegi doesn't have to be that overwhelming, though. You can also enjoy the massive mountains and beautiful landscapes with easier trails, such as those that lead to Urlatoarea Waterfall or Spumoasa Valley.
To visit Bucegi, you can choose to stay in Busteni or Sinaia as the best resorts. Or just pick my top recommended hotel, the Regal Hotel Sinaia.
A bonus because you're visiting in summer would be the mini-baskets of fresh raspberries, blueberries and blackberries that you can buy for low rates from the locals, who pick them directly from the mountains.
3. Piatra Mare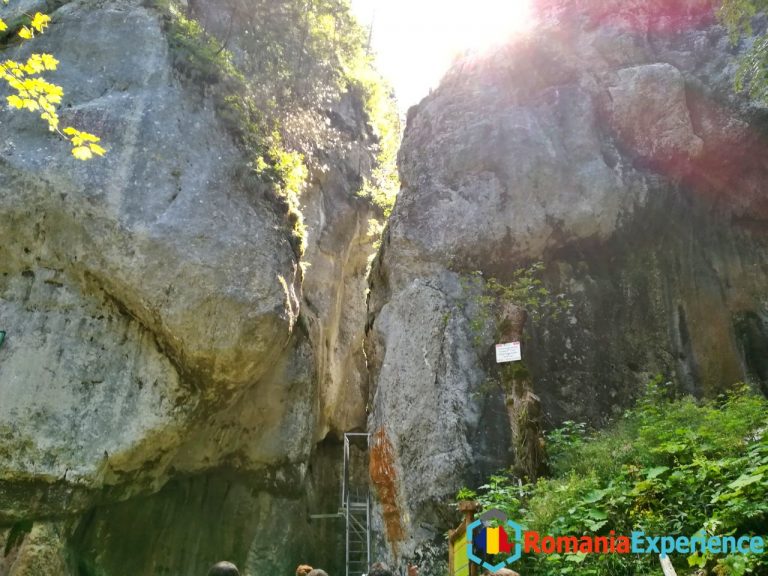 Nonetheless, Piatra Mare is another great alternative. You can visit these mountains even if your accommodation is in Brasov, because the trails start not far from the city.
The most popular trail, besides climbing to the peak, is the Seven Stairs (Ladders) Canyon.
It's an equally easy and mesmerizing trail, with plenty of green vegetation, beautiful waterfalls and movie-like landscapes.
And if you want to prepare well in advance, you can also read my previous article detailing the best winter destinations in Romania, or go straight to the page about the best ski resorts in the country.
Conclusion
This is my list of the best summer holiday destinations in Romania, and I sincerely hope that you'll include at least one of these places into your itinerary next time you visit the country.
Because I can guarantee from my personal experience they are all enjoyable and memorable! Every place I recommended is unique and unforgettable, so go for it!