If you're a fan of winter sports, you will be very happy to hear that Romania has a lot to offer in this area as well, thanks to some amazing ski resorts in the Carpathian mountains.
Today, we're going to take a look at the best ski resorts in Romania, so that you can easily prepare for your upcoming visit to this beautiful country.
You'll have options close to Bucharest or other major cities, but also some hidden gems just Romanians knew about (until now that I decided to share them here).
Romania's natural beauty really adds something to the whole skiing experience, so you will surely fall in love with the slopes and recommended ski resorts in this article, as well as winter in Romania in general.
I am going to share with you my experience with a few ski resorts that have made an impression on me – and are considered the best destinations for skiing in Romania.
Even though not as famous as other countries in Europe when it comes to skiing, it should be noted that Romania was the host of the European Youth Olympic Games in 2013.
This means that you will find high quality slopes and snow here and also lower prices than in other better known winter destinations in Europe!
Let's not waste any time and instead let's check out the best skiing destinations in Romania!
1. Sinaia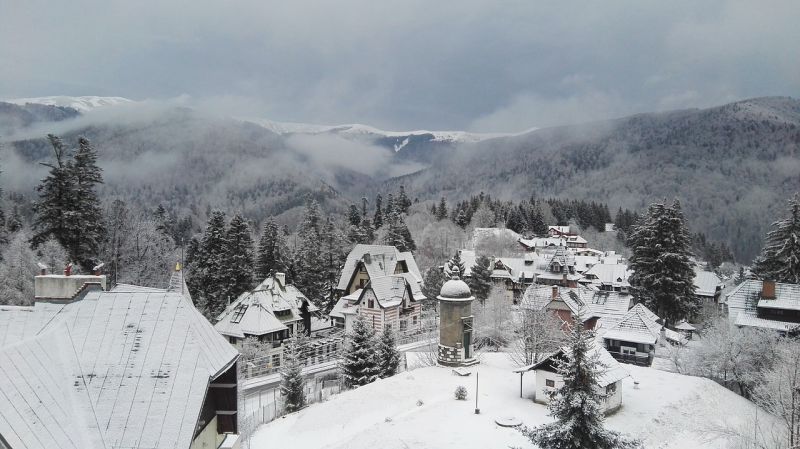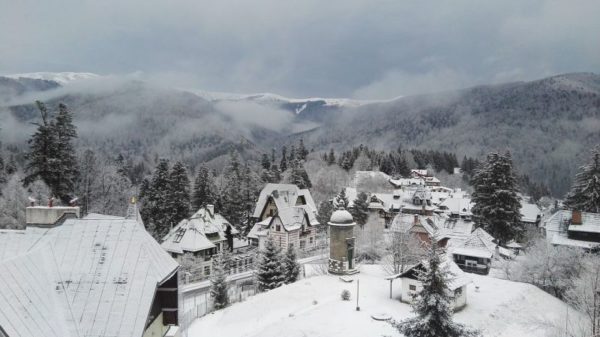 This was the first ski resort I ever visited and I am sure that as soon as you will be there, you will fall in love with it.
Sinaia is set in the heart of the Carpathian Mountains in the Bucegi National Park. At its highest elevation it reaches to 2000 m.
This area is rugged, remote and has some of the best views in the country in my opinion. Peles Castle is situated close to the ski resort, which adds an almost fairy-tale feel to the place.
Distance from Bucharest to the resort is 139 km; there is a train that helps you get there fast, on the Bucharest to Brasov line. I would actually recommend this route instead of driving a car since you could end up snowed in on the road, which is not fun.
Plus, the road itself is usually really crowded (especially during the weekends) so you might end up spending more time waiting in line than practicing your favorite winter sports.
Accommodation in the resort is plentiful. Prices range from very cheap, to very expensive, for those looking for luxury accommodation. If you were to ask me, choose between Hotel Regal or Ioana Hotel, depending on your budget.
Back to skiing in Sinaia, it's worth mentioning that the resort caters for the beginner, medium, and experienced skier with its many different ski runs, including the demanding black runs for the very experienced ones.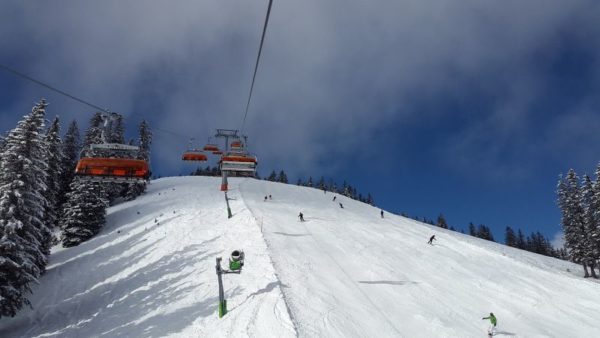 There are 3 ski schools in the resort, 4 ski lifts, and 3 Gondolas. The Gondolas actually operate in two parts: one between 1000 – 1400 meters (Gondola Sinaia) and the second between 1,400 – 2,000 (Gondola Carp).
They have recently changed the pricing system, using cards that you load up with cash and gain points based on the amount spent. You can use these points for any of the ski lifts and gondolas.
Prices differ for adults, students (you need to be enrolled in a Romanian school to qualify) and children (5-12 years old). Kids under 5 get free access.
Here are some of prices this year for (make sure to double check here):
| Points per card | Price – Adults | Price – Students | Price – Kids |
| --- | --- | --- | --- |
| 24 points | 80 lei (~€16) | 70 lei | 50 lei |
| 60 points | 180 lei (€36.50) | 155 lei | 115 lei |
| 120 points | 300 lei (€61) | 255 lei | 195 lei |
| 300 points | 660 lei (€134) | 560 lei | 430 lei |
You will spend 6 points each on using the Gondolas to go up or down, as well as using the chairlift. The ski lift is 2 or 3 points.
Apart from that, expect to pay 160 lei (€32.50) for a 1-day skipass as an adult or 110 lei for kids. A 3-day pass is 430 lei (€87.50) for adults.
Having said that, the skiing itself is excellent, even though the prices are not Romania-low, as you'd expect them to be.
Still, it is probably cheaper than in other parts of the world and you do get some high quality slopes to test your skills on (or learn how to ski, depending on your situation).
2. Poiana Brasov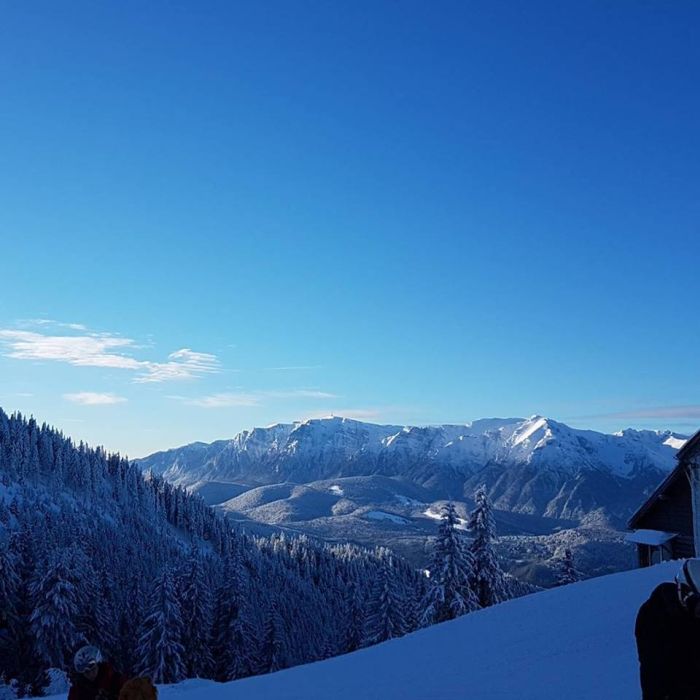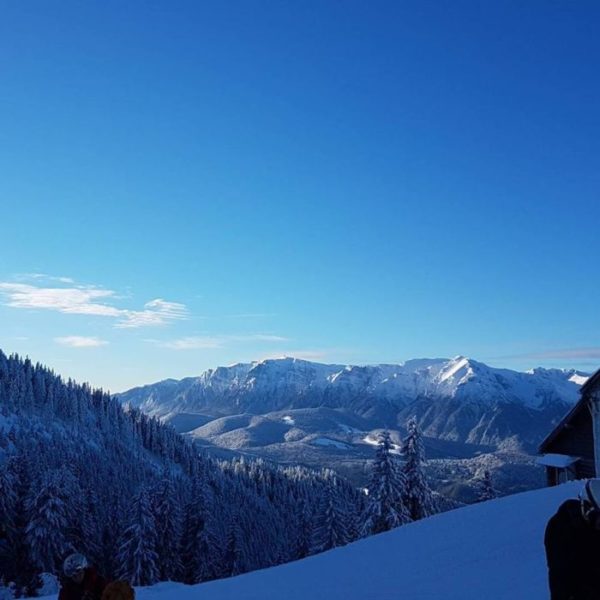 The most modern winter destination in Romania, Poiana Brasov is a really high quality ski resort with artificial snow available if the natural one is not enough.
With the longest ski slope in Romania (no less than 4.6 kilometers) and continued modernization, this is considered the best ski destination in Romania by many – and back in 2013 it was the place where the Alpine Skiing section of the European Youth Olympics took place.
Accommodation is easy to find as there are a ton of options available, but the prices are pretty high too for Eastern Europe.
However, the overall beauty of the place, the warmth of the Romanians as hosts and the beautiful slopes certainly worth every penny.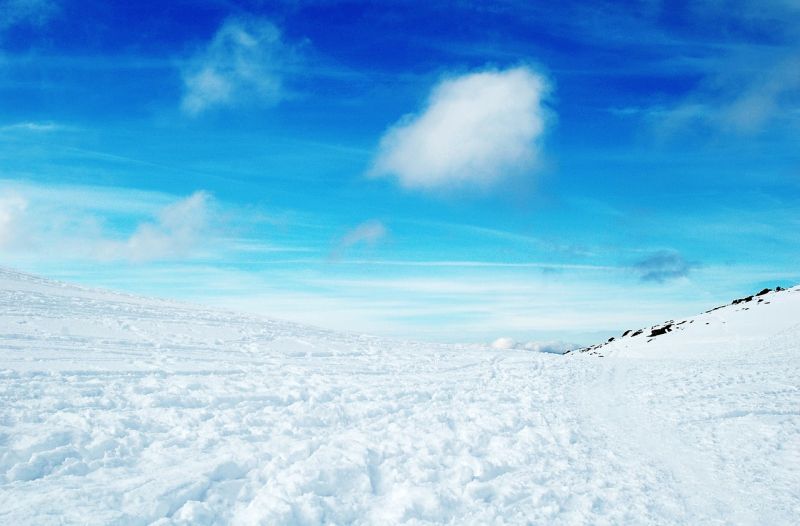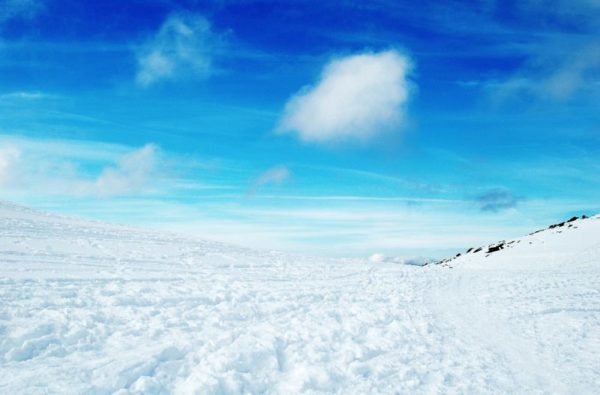 If you are looking for recommendations on my side, I think that the best choices for accommodation in Poiana Brasov are Hotel Crisalpin or Pension Pantheon.
However, the fact that this resort is so close to the city of Brasov (just 14km between them), it would also make sense to find something in Brasov and drive from there to Poiana for the day, or take a bus or even a taxi.
3. Straja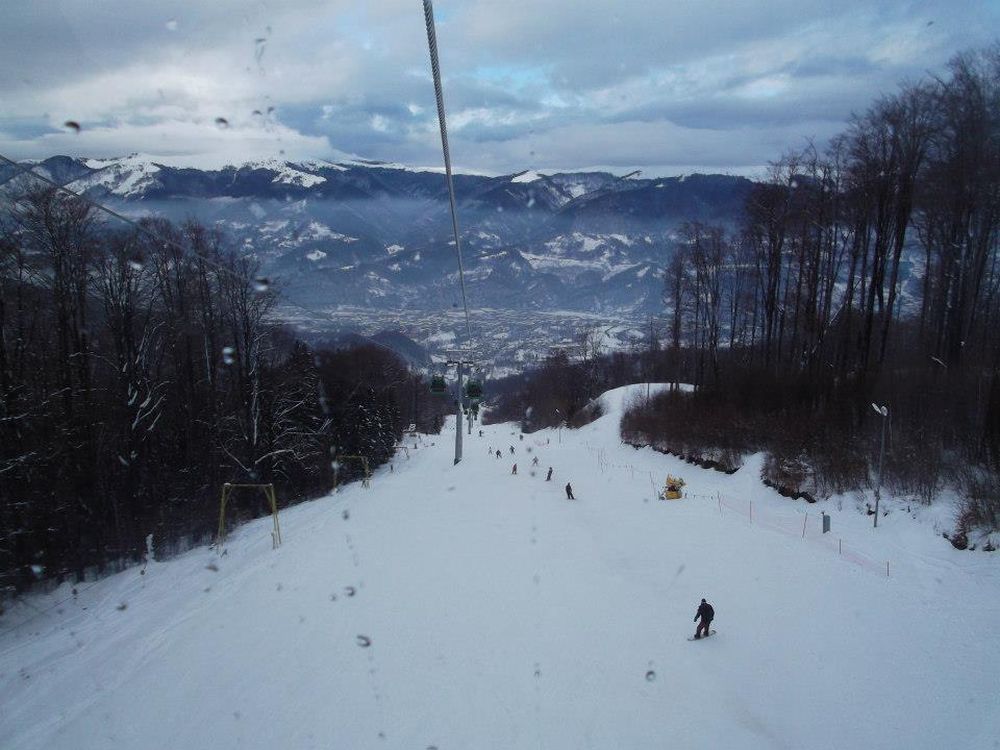 A destination that grew tremendously over the years, Straja became one of the best ski resorts in the country after being practically unknown just several years ago.
With modern amenities available, as well as high quality services, Straja is definitely a place you should visit.
Located in the Hunedoara county, the biggest cities around it are Targu Jiu and Deva, while Sibiu and Ramnicu Valcea are still relatively close. But even though it's not in your typical touristic spots, it's worth the trouble getting there!
At an altitude of 1,400 meters in the Carpathian mountains, the resort offers 12 ski slopes spread over an impressive 26 kilometers. Here is where you will find an amazing 8km-long slope, one of the longest in the country.
Where to stay in Straja? There are great pensions and hotels here, but I would recommend an amazing one that is the closest to the slopes. I'm talking about the Edelweiss Pension, which is truly amazing.
Prices are also more affordable here than in the top two recommendations. The ski pass is 120 lei (€24.30) for one day or 310 lei (€63) for three days. Children under 6 pay nothing.
4. Suior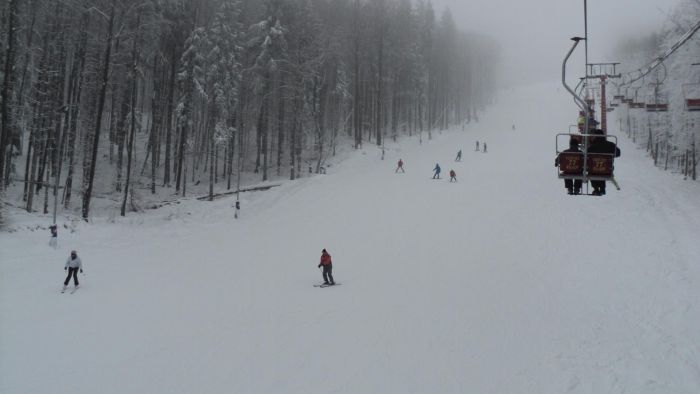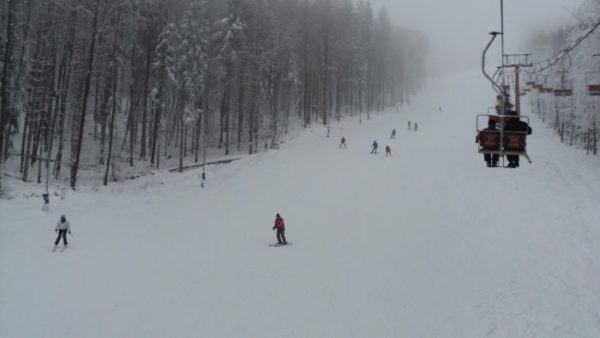 This resort is situated in Maramures. Again, the scenery is spectacular with its forest-strewn mountains, with a beautiful vista across the valley when the weather conditions are favorable.
There are good road links from the major centers in the country, Bucharest being 573 km from the ski resort. But you're much closer to Baia Mare or even Cluj Napoca.
The resort has ski runs that would suit the beginner and medium level skier. There are only 2 ski lifts which charge 3 euros for adults and 1 euro for children. A one day ski pass will cost 36 euros for adults and 20 euros for children. (Make sure to double check prices for your dates)
Included in the price of the ski pass is a free meal at the resort's restaurant, which is a real bonus after a hard day's skiing. There is 1 ski school and facilities to hire ski equipment if you require it.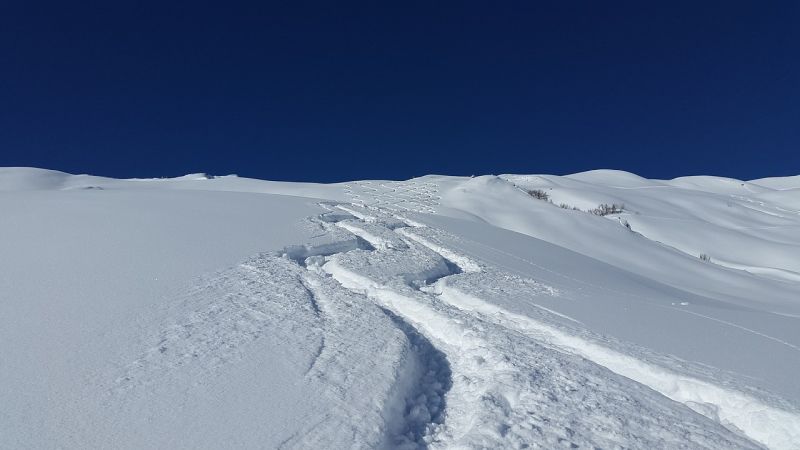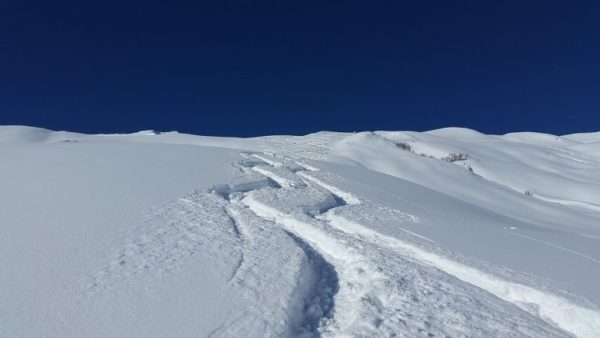 I really enjoyed my skiing in this resort for a few factors: I could find accommodation of a high standard within my budget. The price of the daily ski pass is also a major factor in giving this resort serious consideration.
The best thing that I liked was the low key, uncomplicated layout of this resort. It's really ideal for those beginning skiing but also offers the challenges for those at a more advanced level.
It's also a bit off the beaten path so less crowded than most other recommendations on the list.
Yes, it's not as easy to get here (realistically, foreigners will only have Cluj as an option) but it's worth it if you're looking for something cheap, good and not insanely crowded.
In terms of accommodation here, there are not a ton of options available unless you are ready to drive around a bit.
Still, you have great choices from Complex Turist Suior Cota 1000 (located next to the ski lift) or the recently opened and really high quality Arts and Crafts Guesthouse.
5. Predeal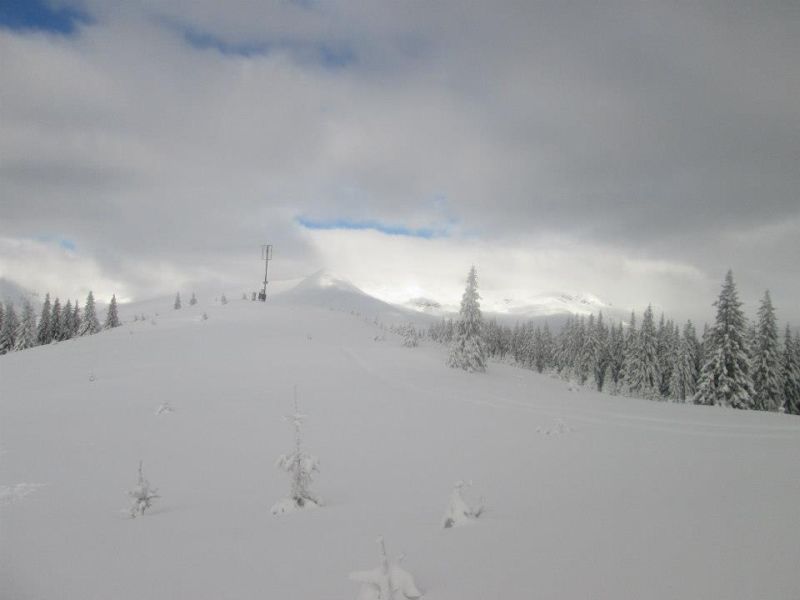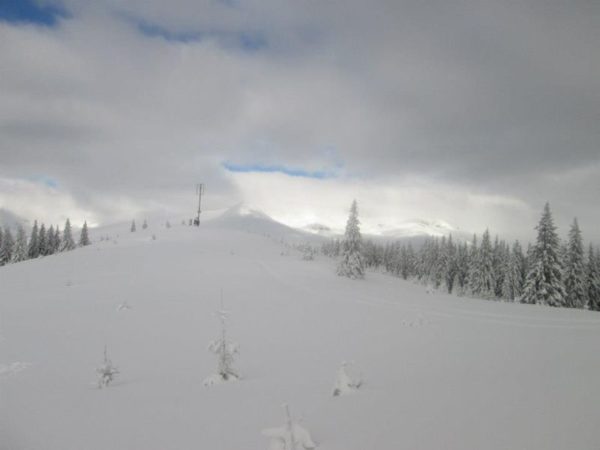 We're going back to the Bucharest / Brasov area for one of the most popular mountain resorts in the country, all year long: Predeal.
Although this is usually more crowded than the other places due to its popularity, it is so for all the right reasons: it's beautiful, it's cheap and it offers great slopes for skiing!
We're talking about a total of 6 slopes of varying difficulty levels: beginners, intermediate and experts. A total of 7.4 kilometers of slopes provide enough space for the thousands of tourists flocking the areas.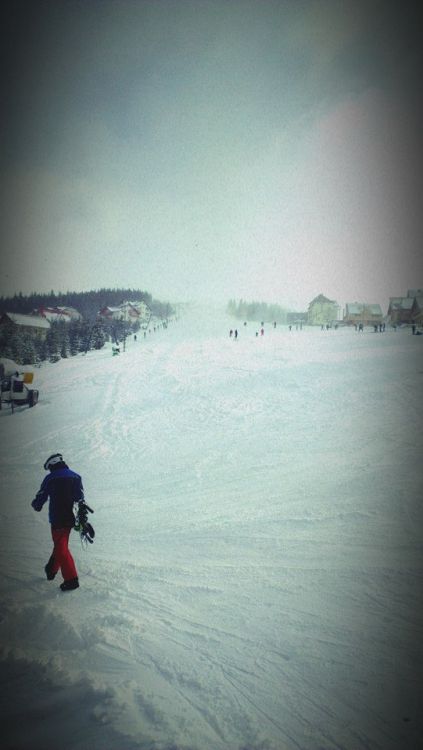 In terms of accommodation, you have a ton of options here. It's difficult to pick the best places to recommend, since they're all good, but I would go for Pensiunea Anotimpuri or Pensiunea Regina during the winter.
But you literally have tens of options, most of them of really high standards.
6. Ranca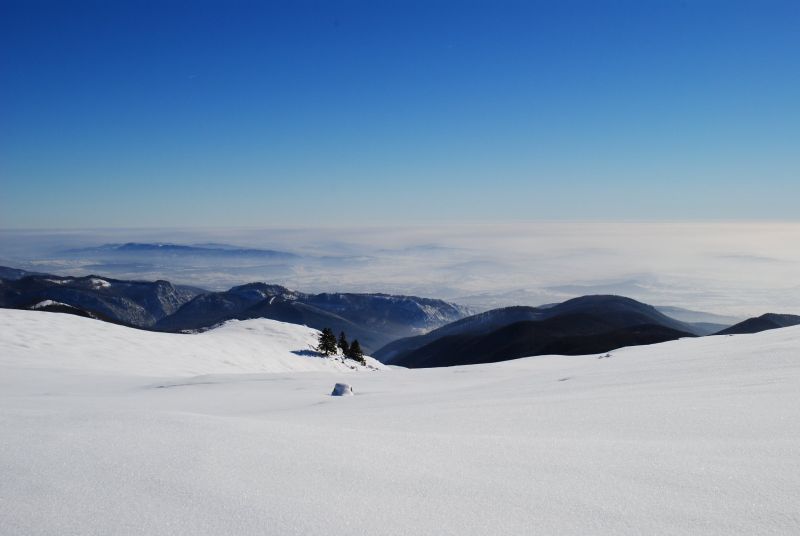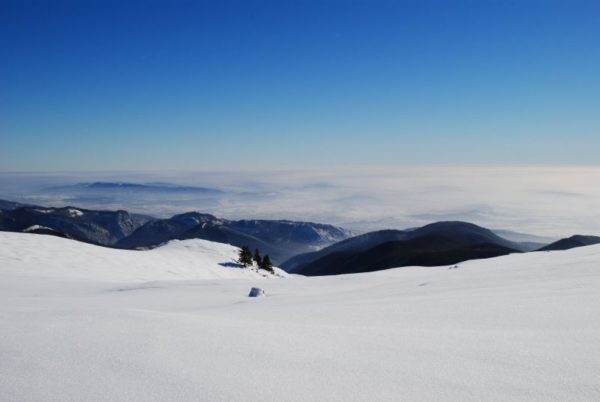 A relatively new resort, located in the Gorj county near the spectacular Transalpina road, Ranca is the resort with the longest ski season (starting sometime in September and lasting until May).
There are six slopes available right now (and one for sledding, for children) and although they are not yet as spectacular and long as some others on the list, they are improved on an yearly basis, so with each new visit, you will have a better experience.
Ranca is still a bit off the beaten path, so it won't be as crowded as others, but still offers really high quality slopes and services, plus some amazing views thanks to the Transalpina road, one of the most spectacular and beautiful roads in the country – and probably in Europe.
It's not really close to any of the top cities you generally know in Romania. The closest popular tourist destination is Sibiu, with Ramnicu Valcea and Targu Jiu being other major cities close by.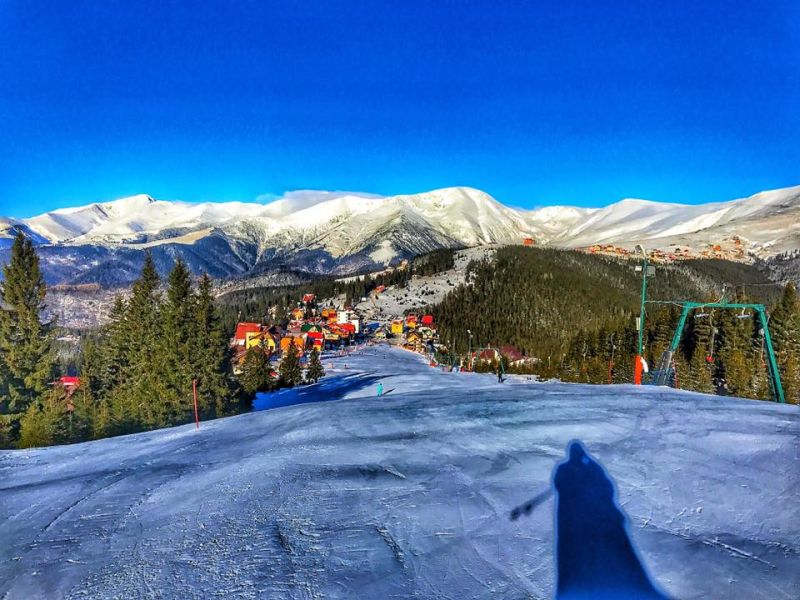 There are many villas and pensions offering cheap accommodation options, but if you want my recommendations, look no further than Pension Carmen and Hotel Onix.
Conclusion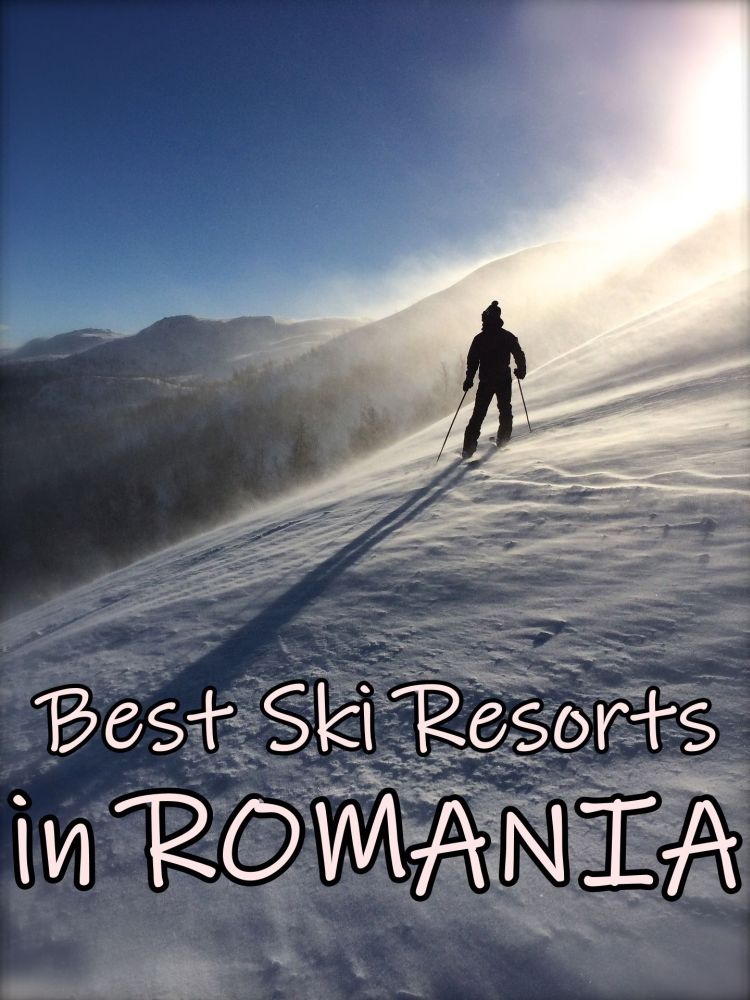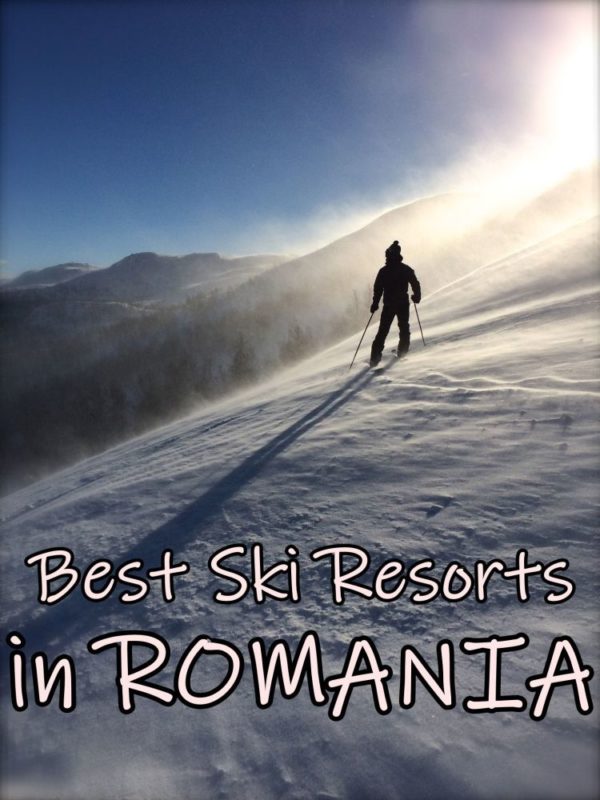 With 33 ski resorts to choose from in the country, anyone planning to come to Romania for skiing has so many choices that it may be difficult to find your preferred location the first time round. But hopefully my list will help you do it!
Romania is definitely becoming a rising star in the market for those seeking excitement and good value for money from their skiing holidays. So these low prices might not last – make sure to take advantage of them now!