We spent a few days in Sinaia, after a break of a few years and let me start by saying this: the food prices in Sinaia are insane!
Definitely priced for the foreign tourists that visit to see the main attraction in the area, Peles Castle (and also one of the top things to see in Romania).
But, despite the higher prices, the food here is great, the portions are large and you have plenty of choices when it comes to great food in this small city.
And that's what we're talking about today: the best restaurants in Sinaia, where you can eat like royalty. My family enjoyed them all, so let's waste no time and see them below!
Bruma Gastrobar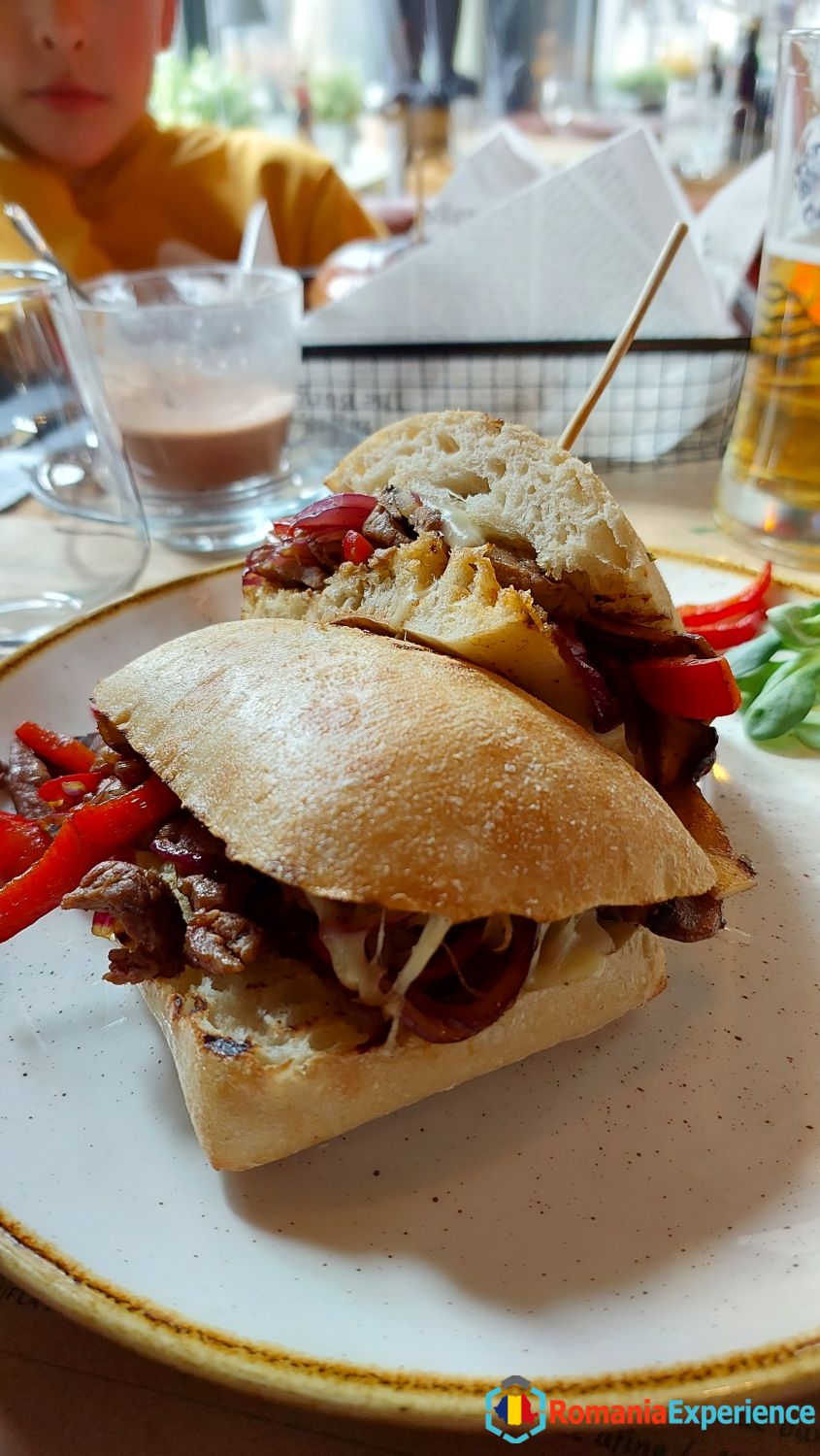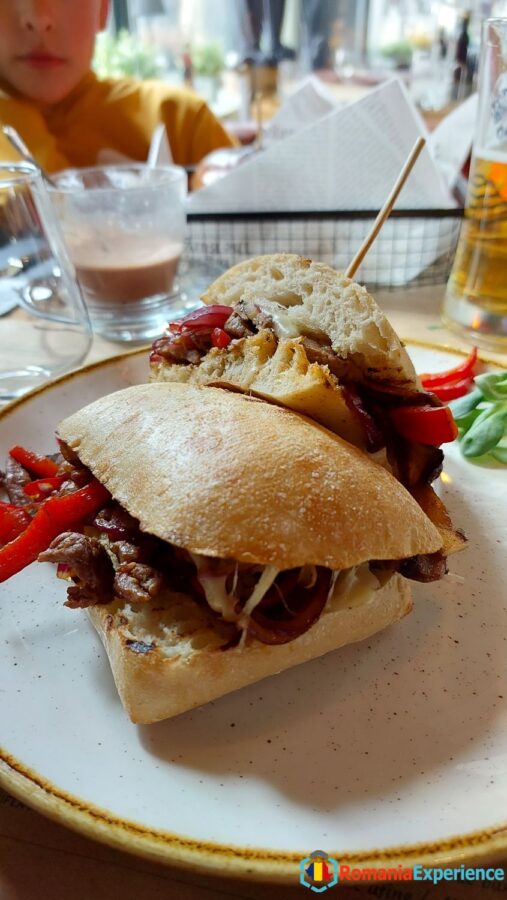 This was my favorite place to eat in Sinaia. Be warned that it's pretty small – but cozy and with a perfect style and amazingly helpful and nice staff. No complaints!
Located in the heart of the city, it also has extra space during the warmer days when they put out a terrace. Since it was snowing when we were there, only inside-dining was available. But it was great.
We ate there twice and each time we were more than happy. The food is indeed expensive by Romanian standards, but the portions are also huge and delicious. Just look at my schnitzel (does this sound a bit odd?)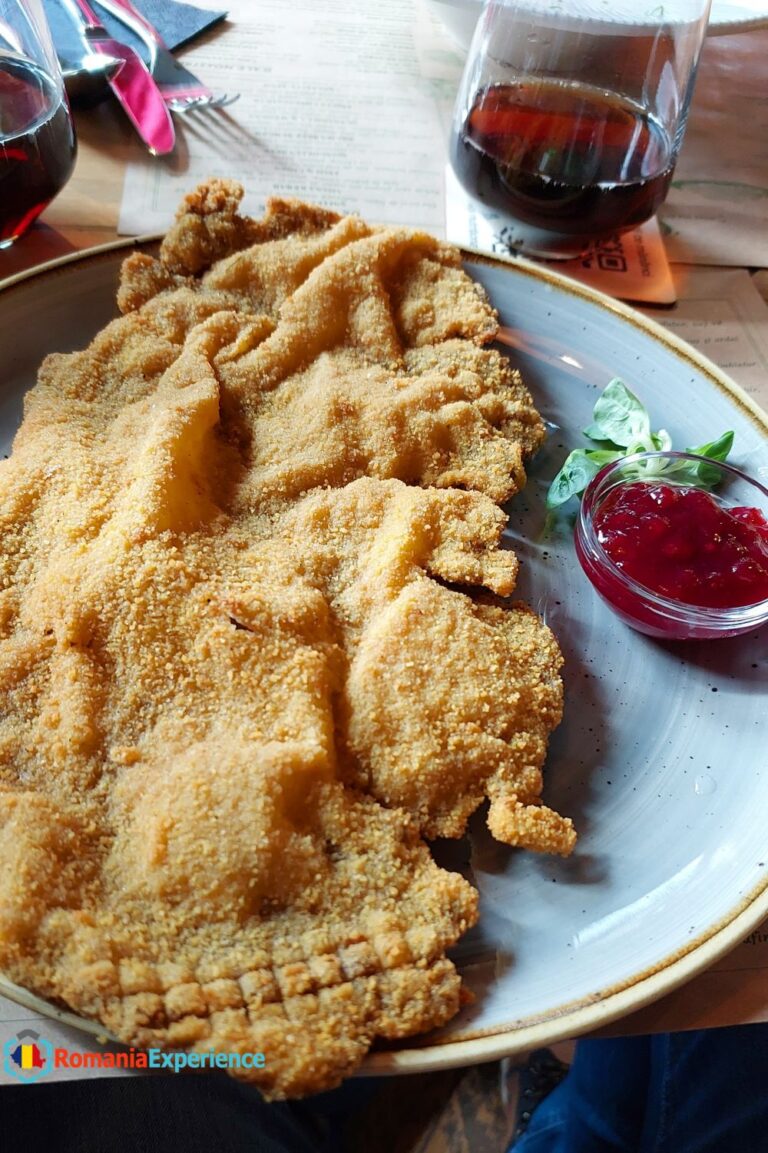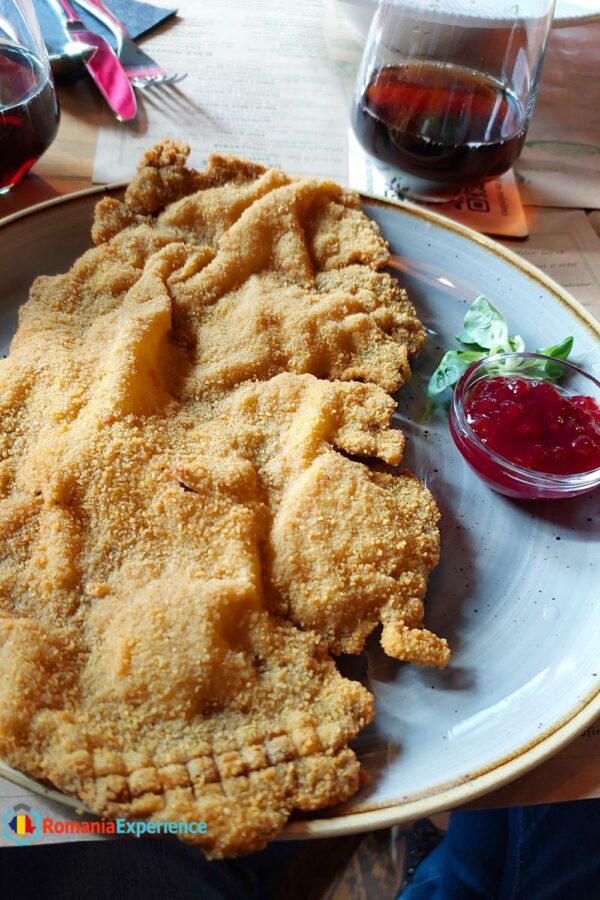 We also sampled their burgers, mushroom cream soup (AMAZING!), sandwiches and more. Always happy and I'm sure we'll always return to get the same quality of food.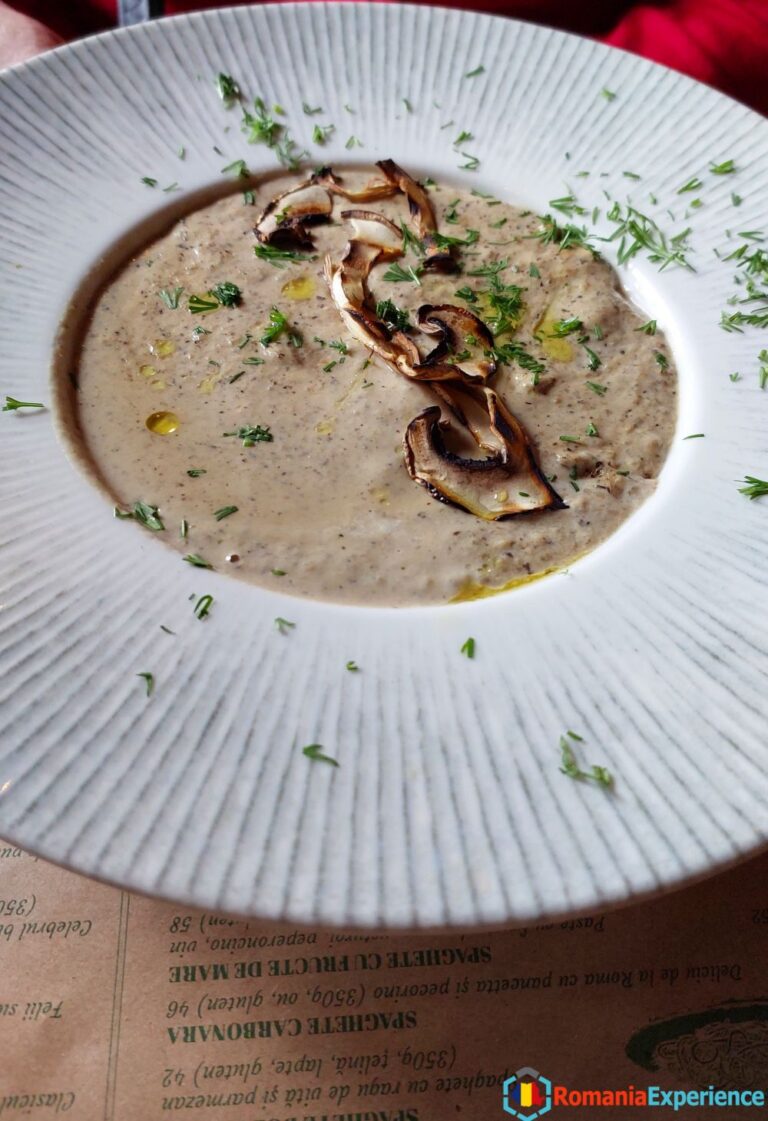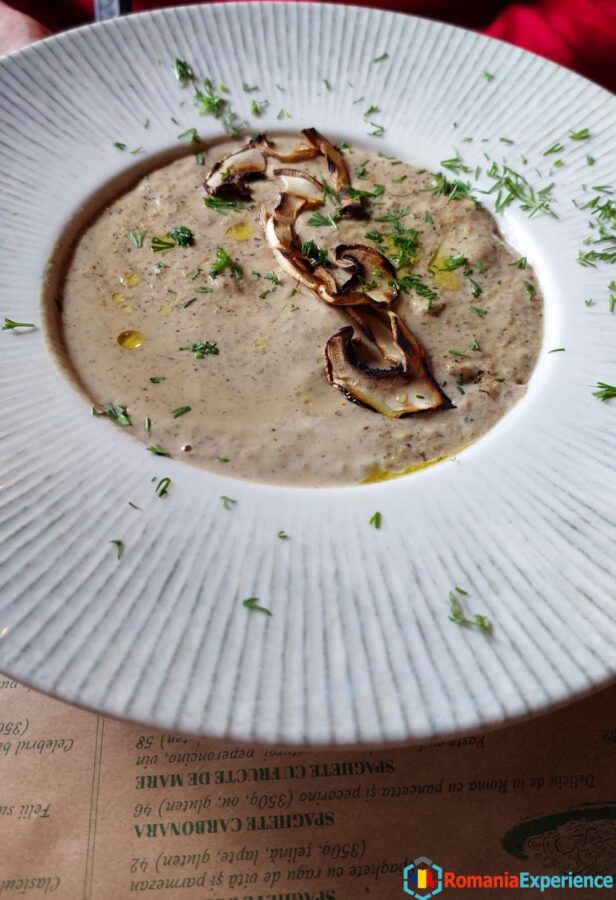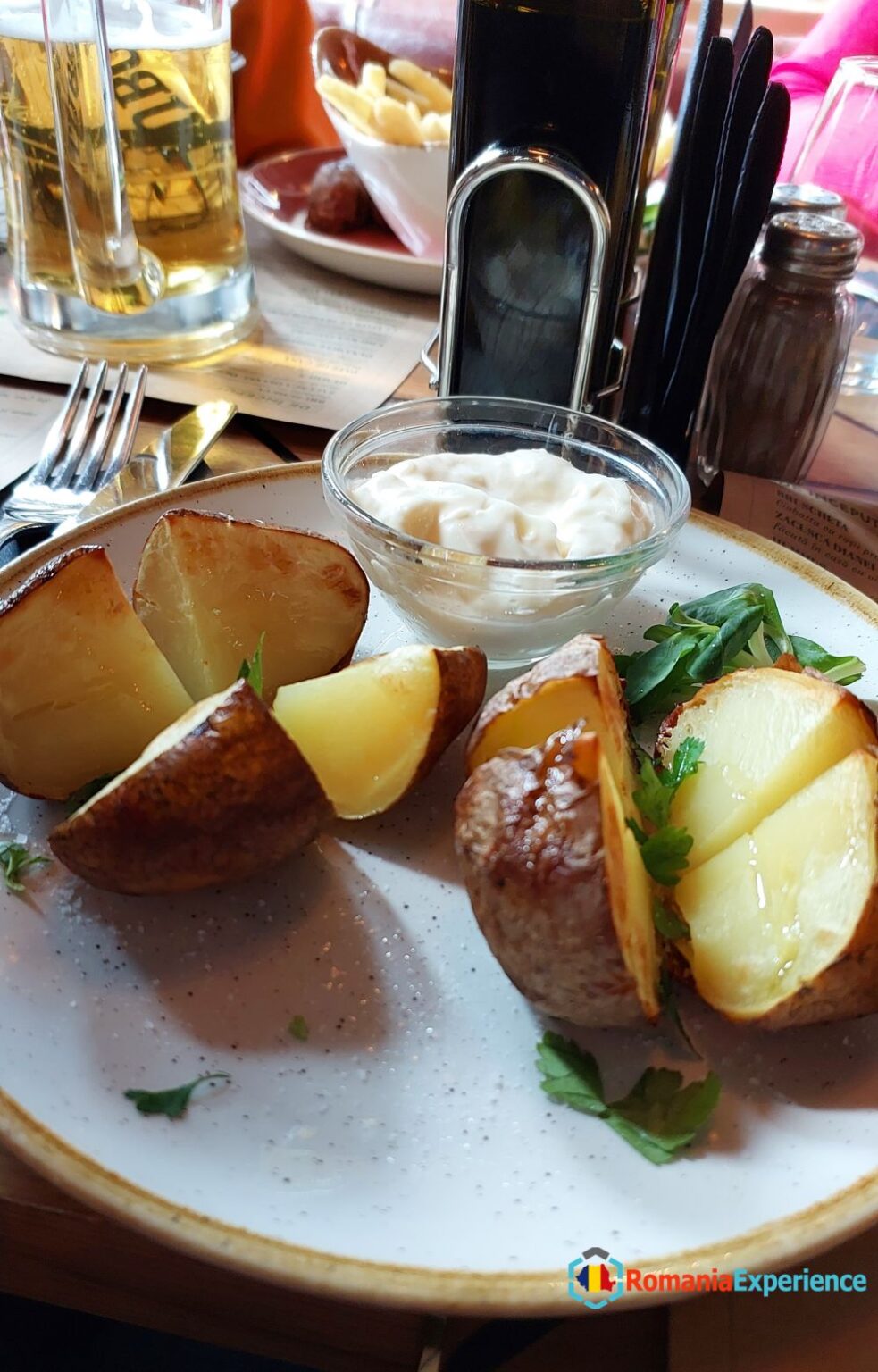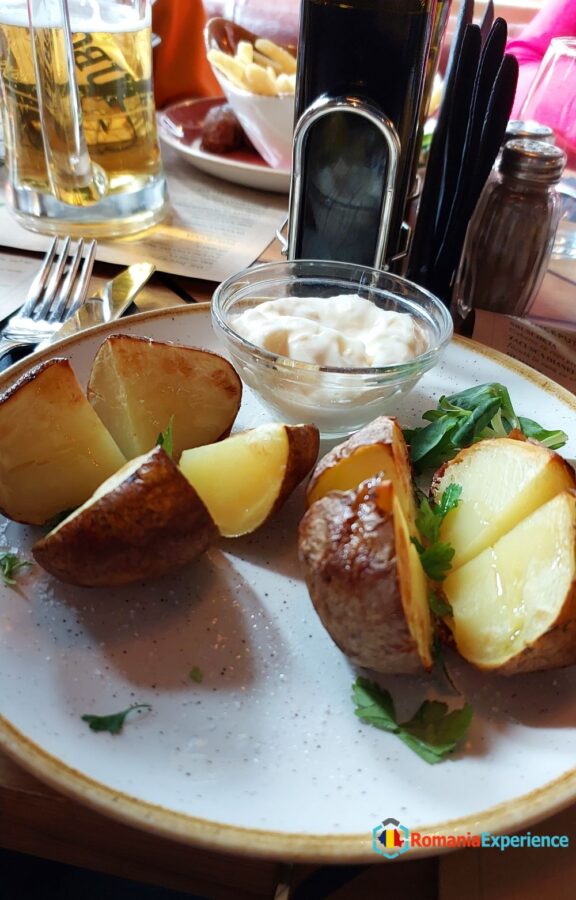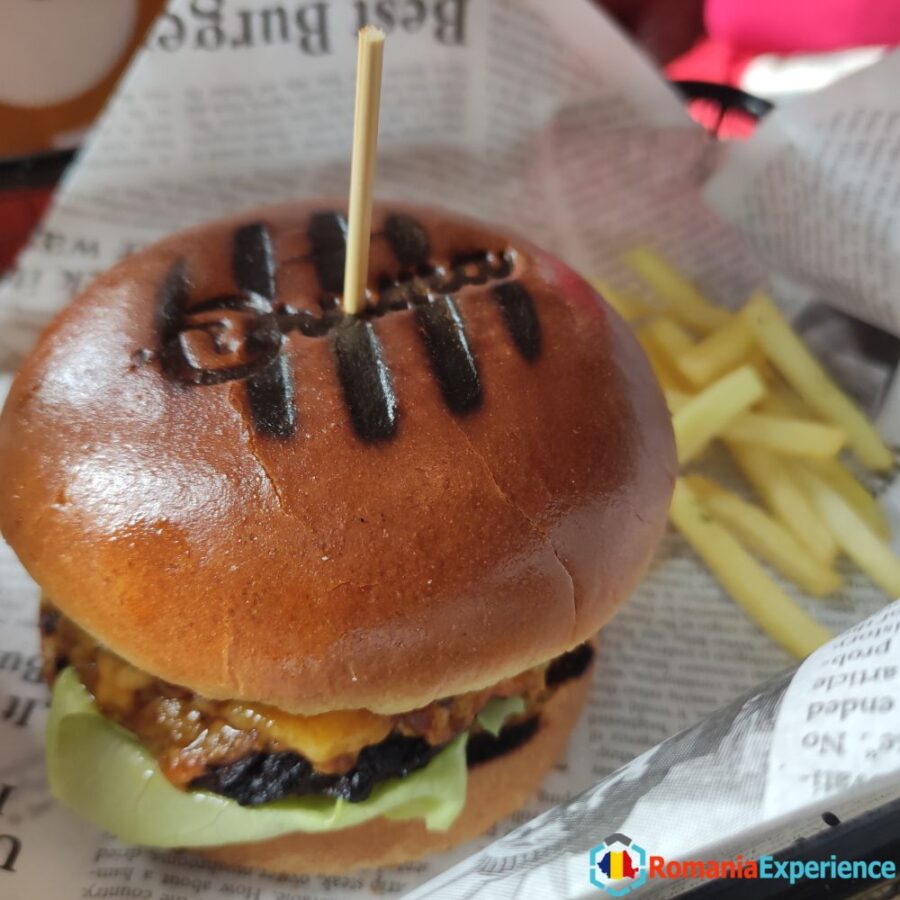 I definitely recommend visiting this place and eating here – I'm marking it on Google Maps to make it easier.
Apres Food & Drinks
This was the first place we ate at, and it was a good start for our stay. I have to admit that it was a bit cold though – we stayed on the terrace, outside was snowing and even though they had heaters on, it was still a bit cold.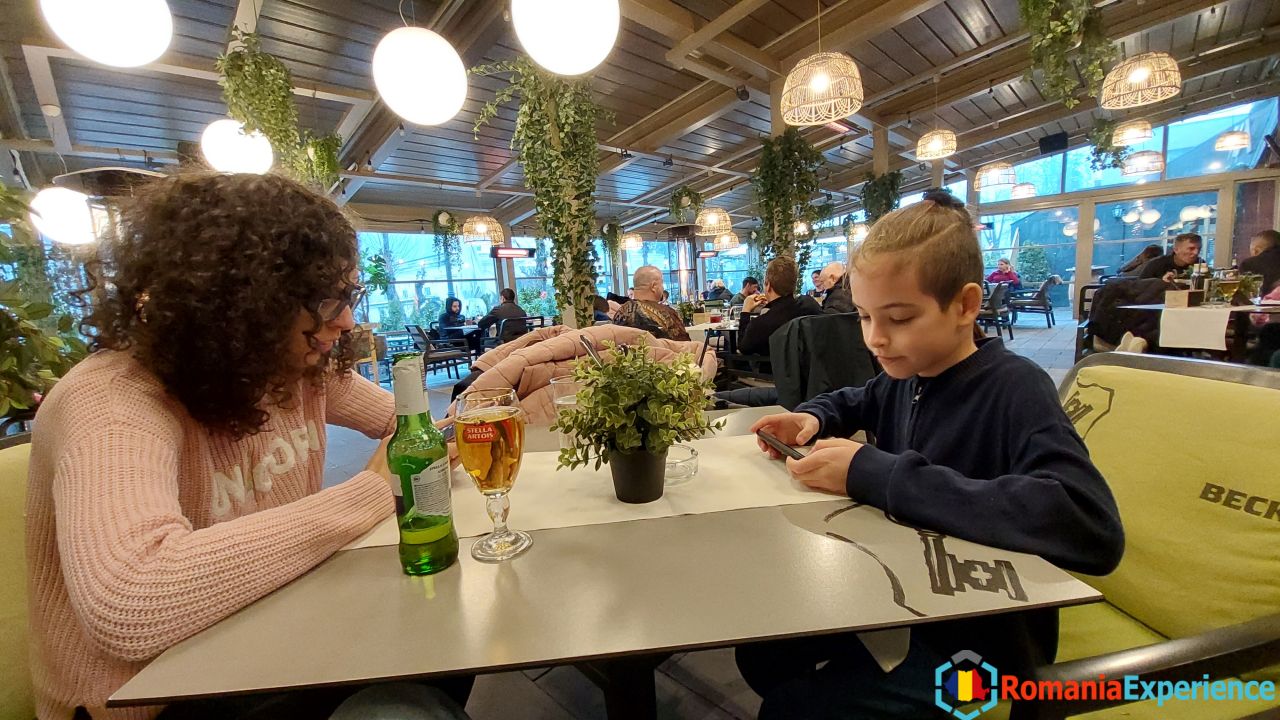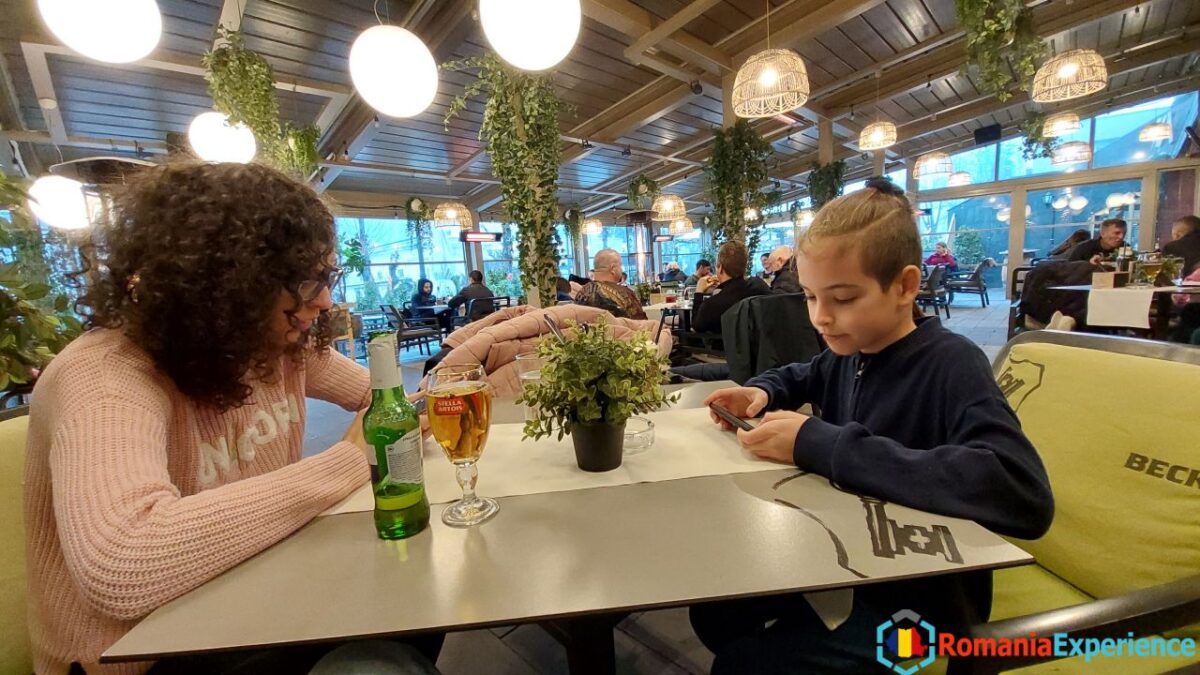 But apart from this (after all, you're in a resort up the mountains), the food was really good and the service very nice.
We only had pizza and quesadilla, which were really good – but I also liked everything else I saw at other tables, especially the burgers.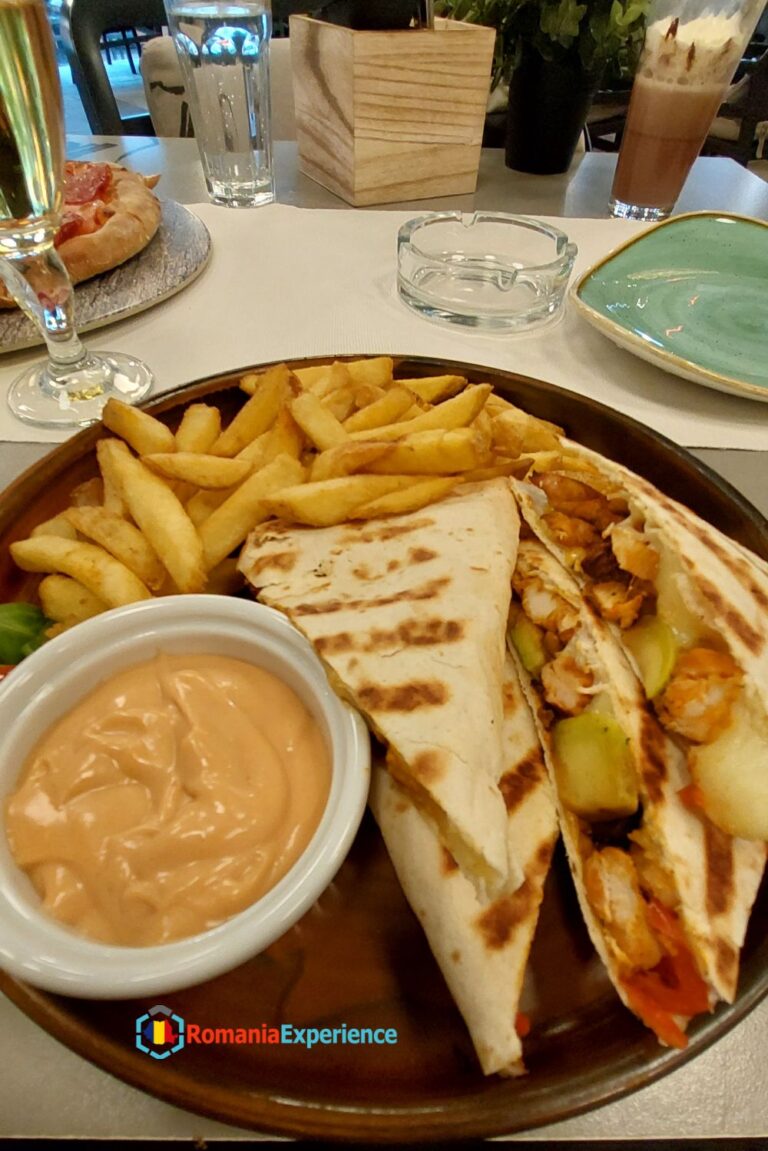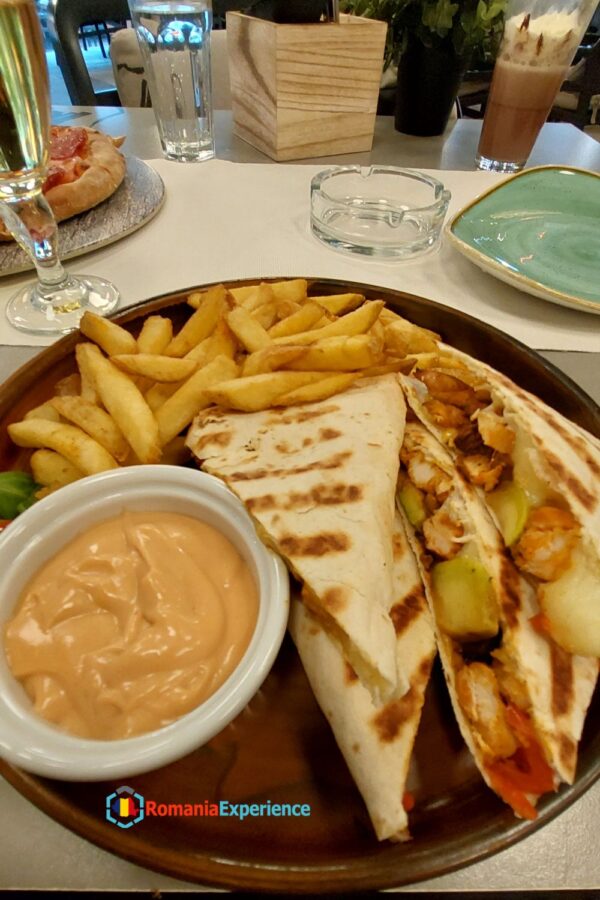 I wasn't able to find a website of this restaurant, but I am marking it on Google Maps here. It's very centrally located.
Caramello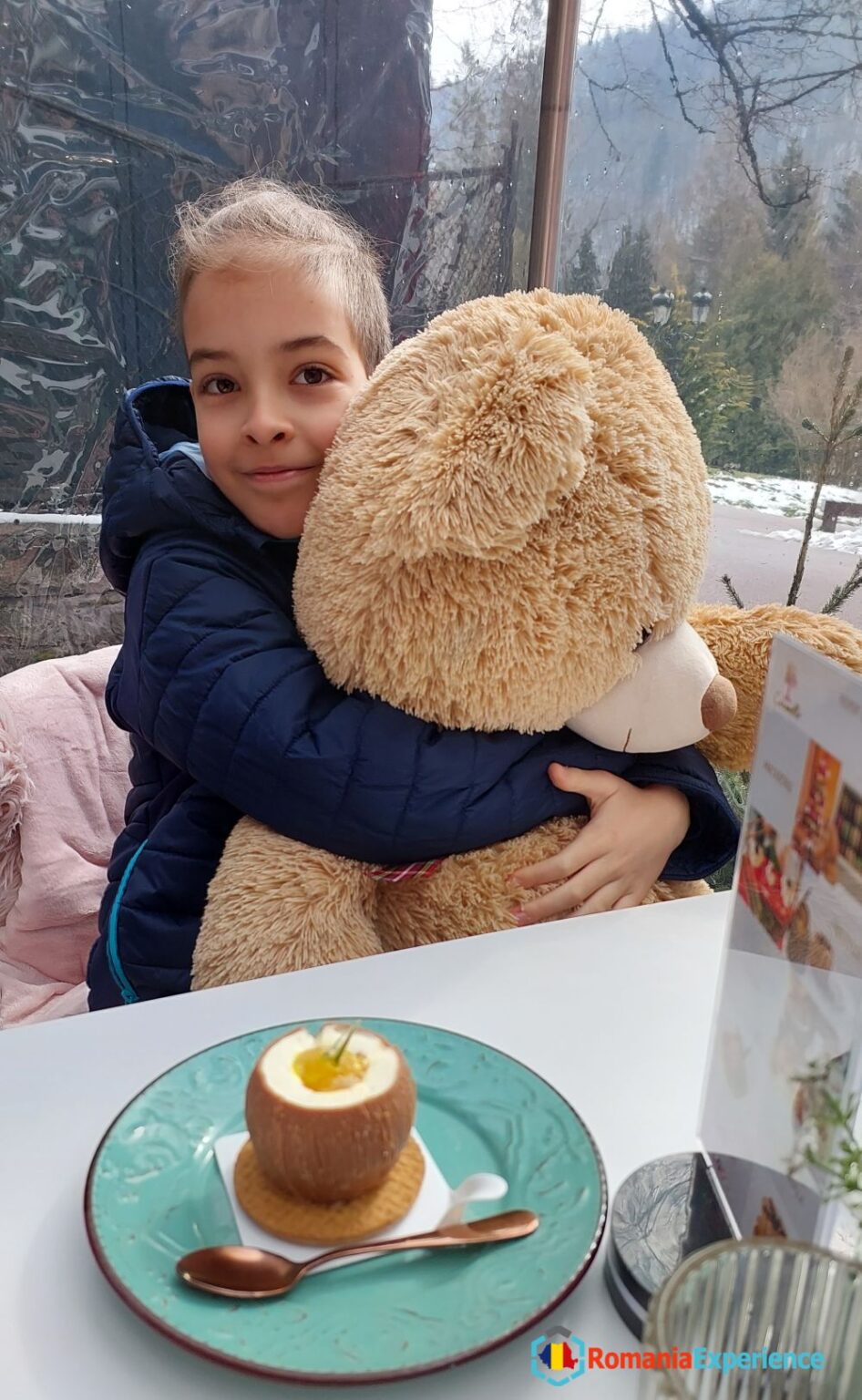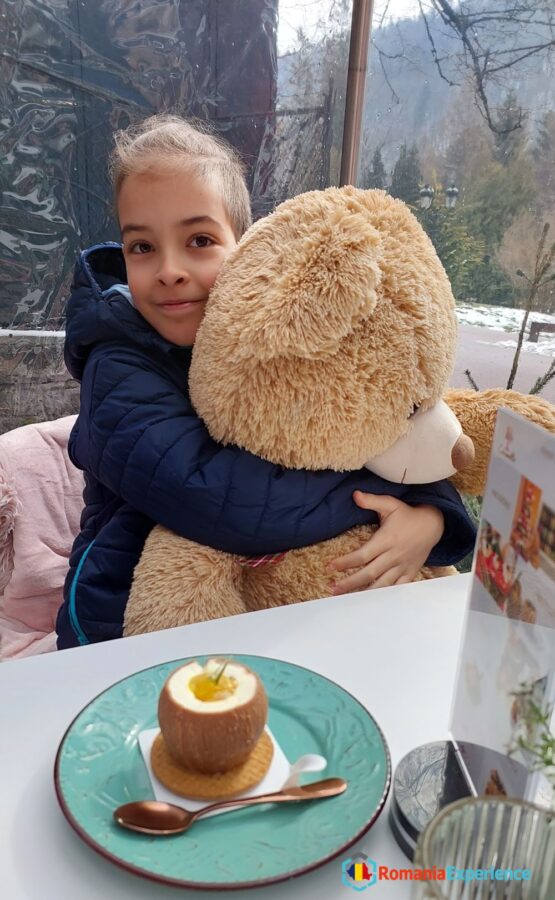 If you want to treat yourself with something sweet, then Caramello is the place you should visit.
There are actually two cake shops with the same name in Sinaia – but we went to the one in the main park as it has amazing views and felt a lot cozier. Just look at the photos!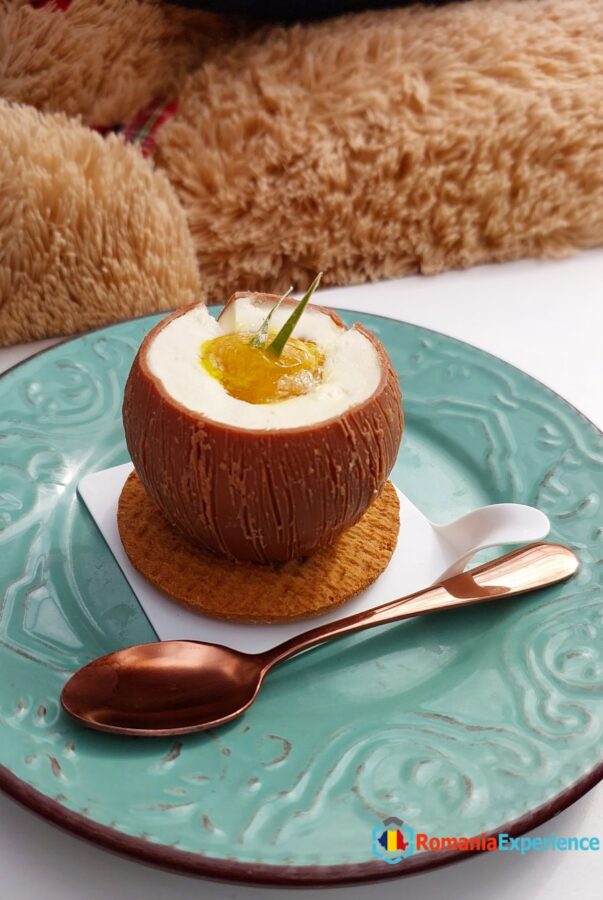 I really liked the fact that they put a lot of care into the design of their cakes. Each of us tried something different and we liked them all, although they were a bit small for my liking. Probably everything that tastes great seems small, hahaha.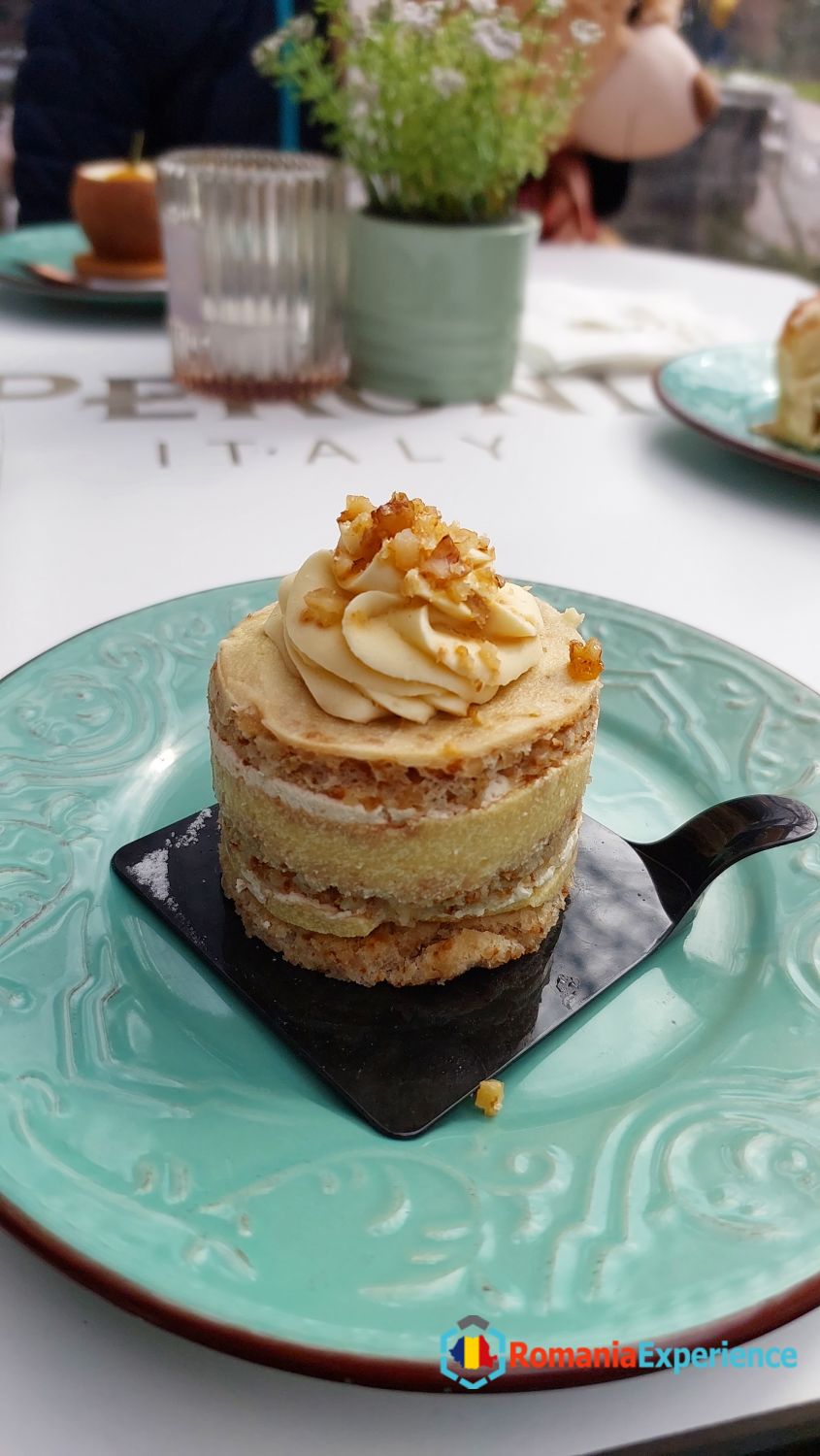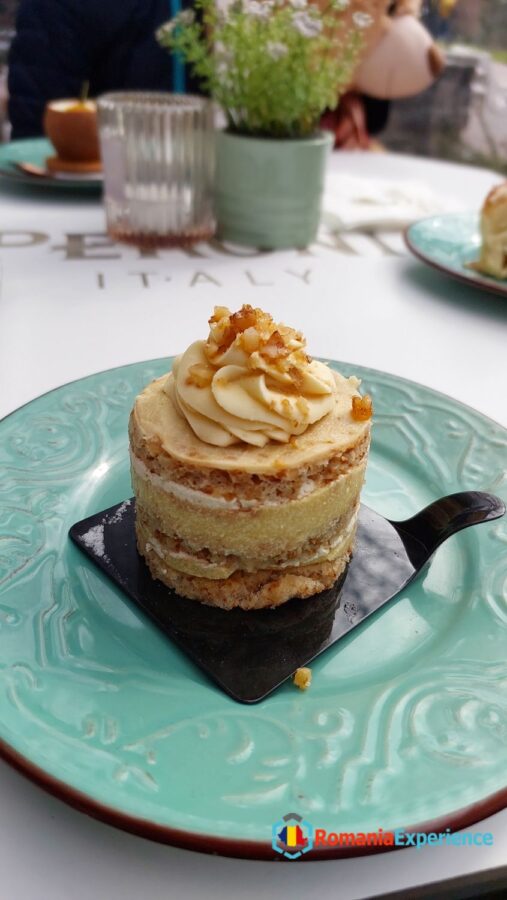 Either way, if you want to satisfy your sweet tooth, this is the place to visit in Sinaia. The cakes are the same no matter which of the two locations you choose (they're really close anyway) but I still recommend the one in the park.
I'm marking it here on the map.
La Crama la Gigel
This place was recommended to us by the lady we stayed at, and told us that's the place where the locals eat (including the mayor of the city – which she used as a strong argument for this place).
While I don't really know if that's the case, it does seem like THE place to go if you want to enjoy some traditional Romanian food, like mici (aka mititei), papanasi, tripe soup, pomana porcului and more.
Just writing these names makes my mouth water. You can read more about traditional Romanian foods here, by the way.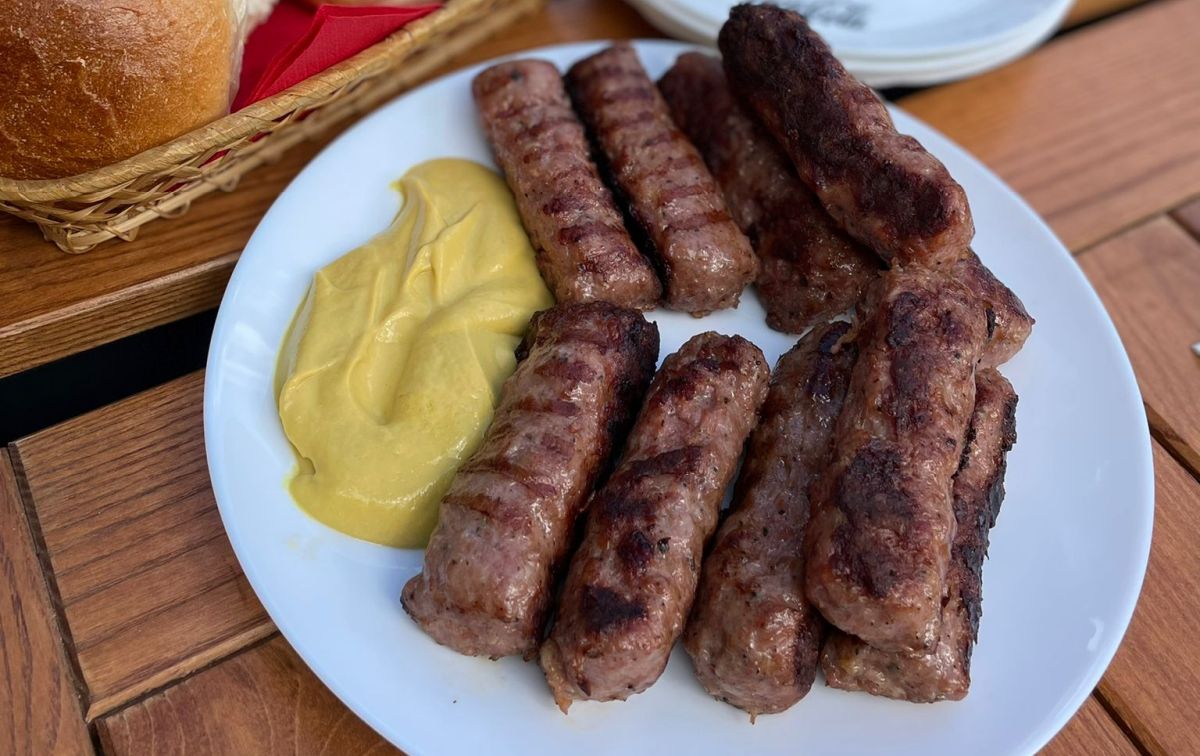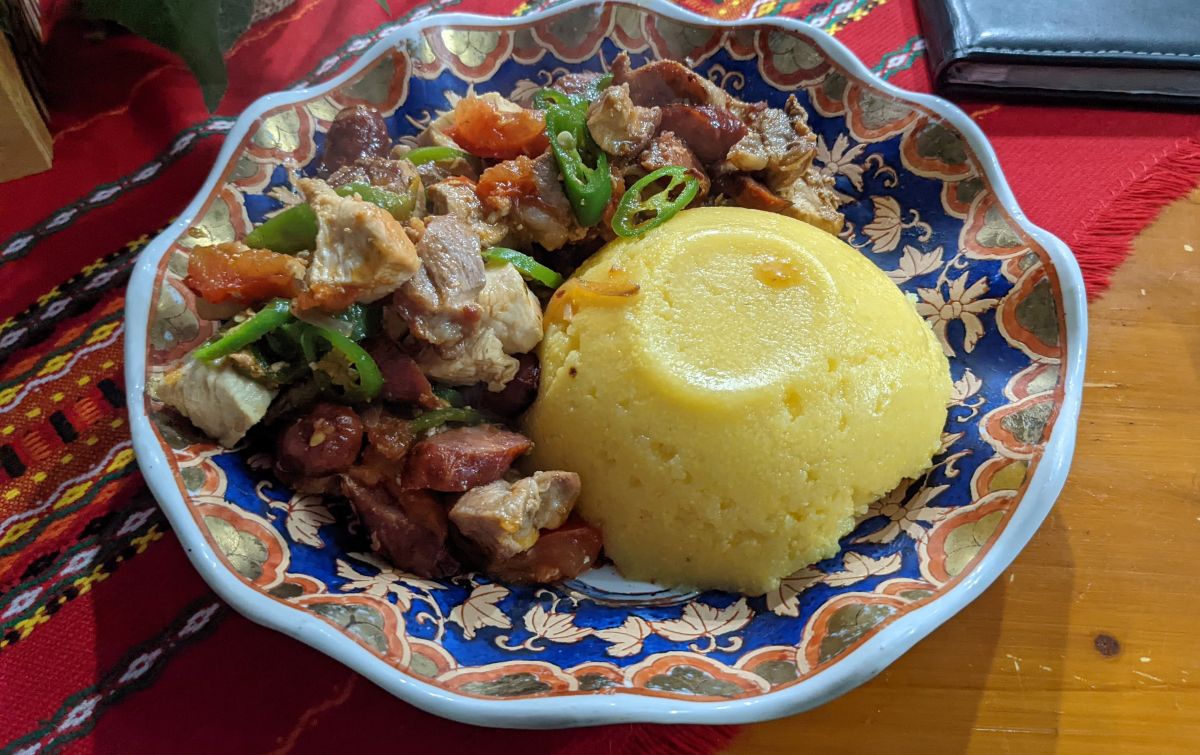 Since this place was also located very close to where our accommodation was, we often passed by it and on several occasions, we heard traditional Romanian music playing too.
So it goes without saying that La Crama La Gigel is the place to go if you want to experience some authentic Romanian food. It's a bit hidden away, but I have it marked for you on Google Maps here.
Carol Gastro Bierhaus
While this restaurant is as touristy as it gets, being located very close to the entrance to the Peles Castle, I have to admit that the food served here is really tasty and the atmosphere is amazing.
As a tip, if the weather outside allows it, definitely choose a table on the terrace. The nature around is perfect, the air is super clean and the food will seem tastier.
As for the food – expect hearty meals, high prices, but overall tasty food. The service is really good too – they're used to serving tourists, so it's generally better quality than in most places in Romania.
I decided to eat like a king and ordered their Thuringer sausage, and their Bratwurst, and both were really good, at around 10 Euros each (also included a side-dish of fries, pretzels and a bit of mustard – too little for my taste).
Next time, I would choose the Pork knukles – it's a large, impressive portion for two. I've seen it ordered by others and it made my mouth water.
They have plenty of other tasty options out there, from soups to salads and dessert, both traditional Romanian foods, as well as Austrian-flavored ones, to go with the former king's preferences (as Carol I, the king who built the Peles castle, was Austrian).
Since Carol Gastro Bierhaus is one of the best restaurants in Sinaia AND also a stone's throw away from the castle, it's usually packed with tourists and a bit more expensive than most in the town's city center (although not by a lot).
For more details, and to book a table in advance, you can check out their official website (there's also a menu there with prices). I've also marked it on Google Maps here.
Taverna Sarbului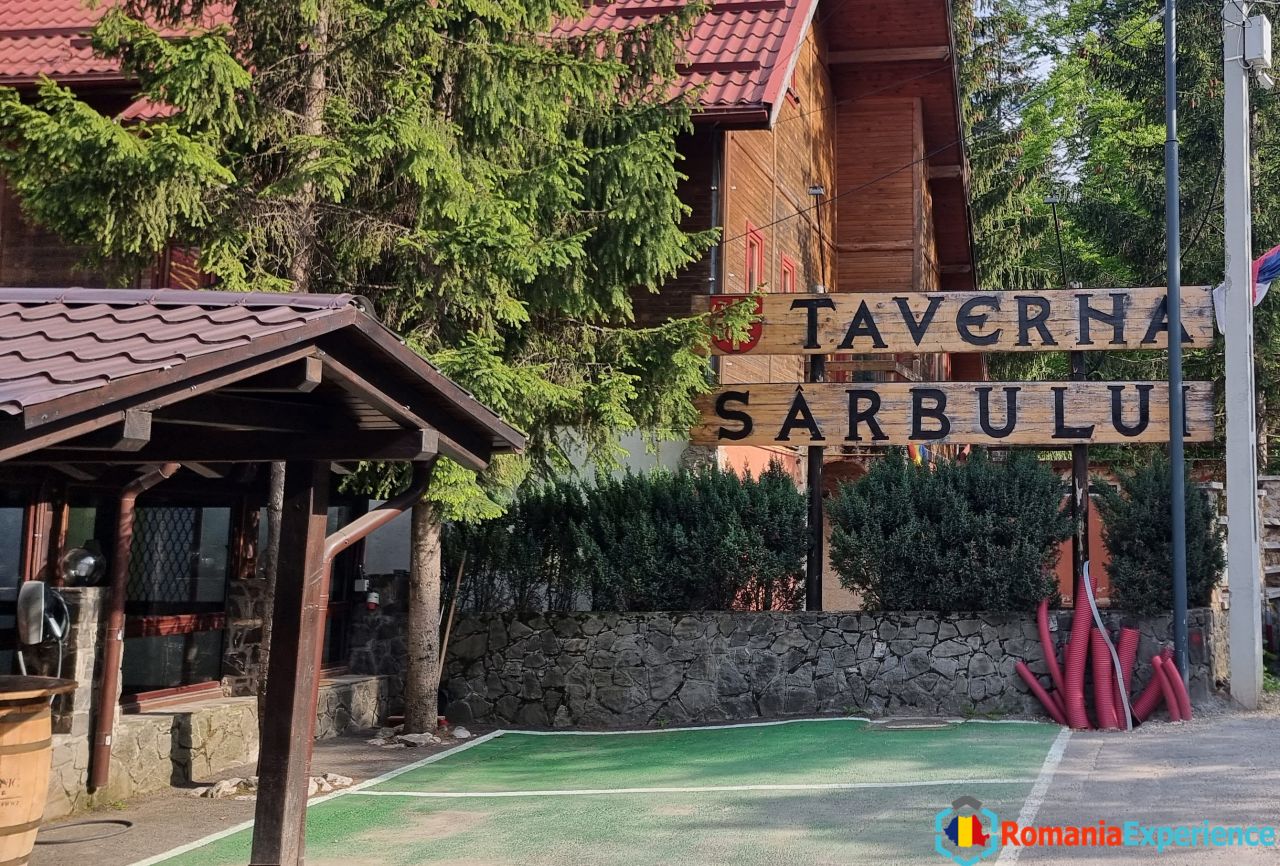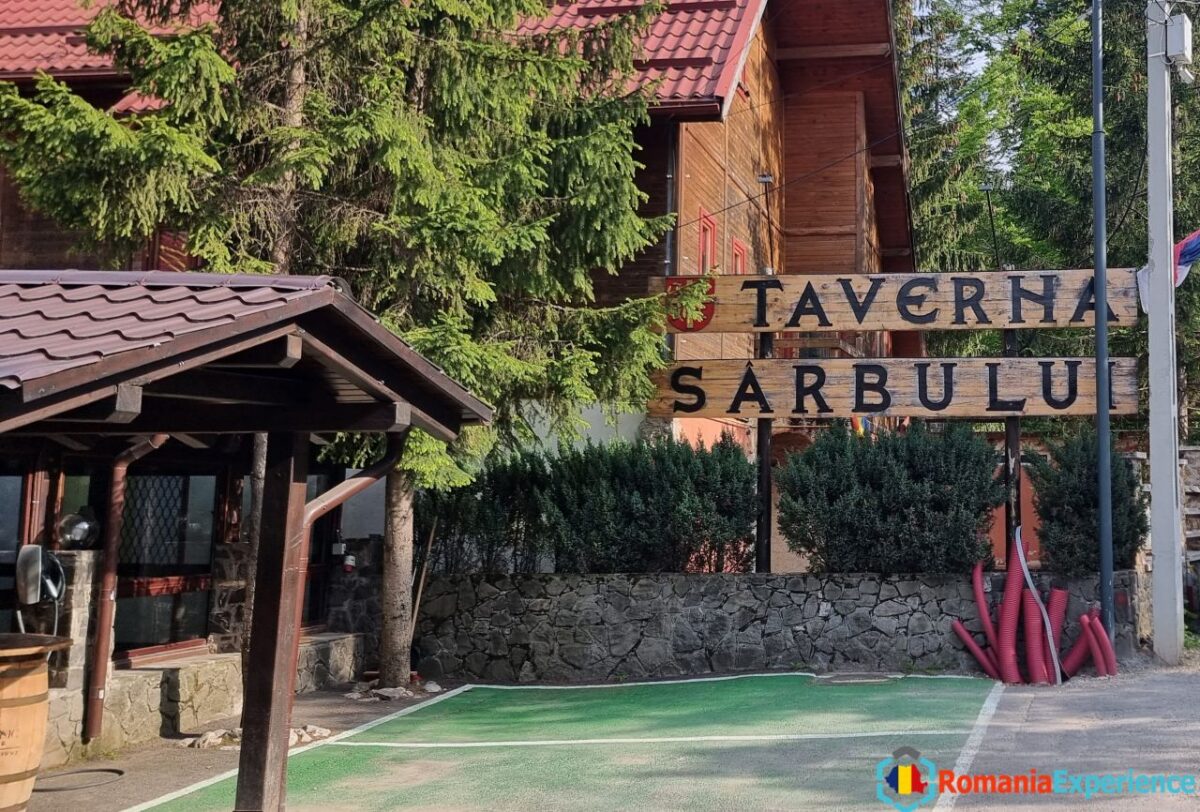 While it's not necessarily themed for the area, this restaurant serving Serbian food is simply amazing.
Part of a chain that has various locations throughout the country, Taverna Sarbului is one of the top restaurants in Sinaia and one that I enjoy eating in, no matter where it is located. (I also consider one of is "siblings" to be among the best places to eat in Drobeta Turnu Severin).
Back to this one, though, it's really impressive! The only downside is that it's a bit off the beaten path, in a location that's not very comfortable to reach by foot, especially if you stay in the center of Sinaia. But it's worth all the trouble of getting there!
Serving delicious Serbian dishes – mostly meat-based – the restaurant offers huge portions and a perfect, homey atmosphere that you will fall in love with.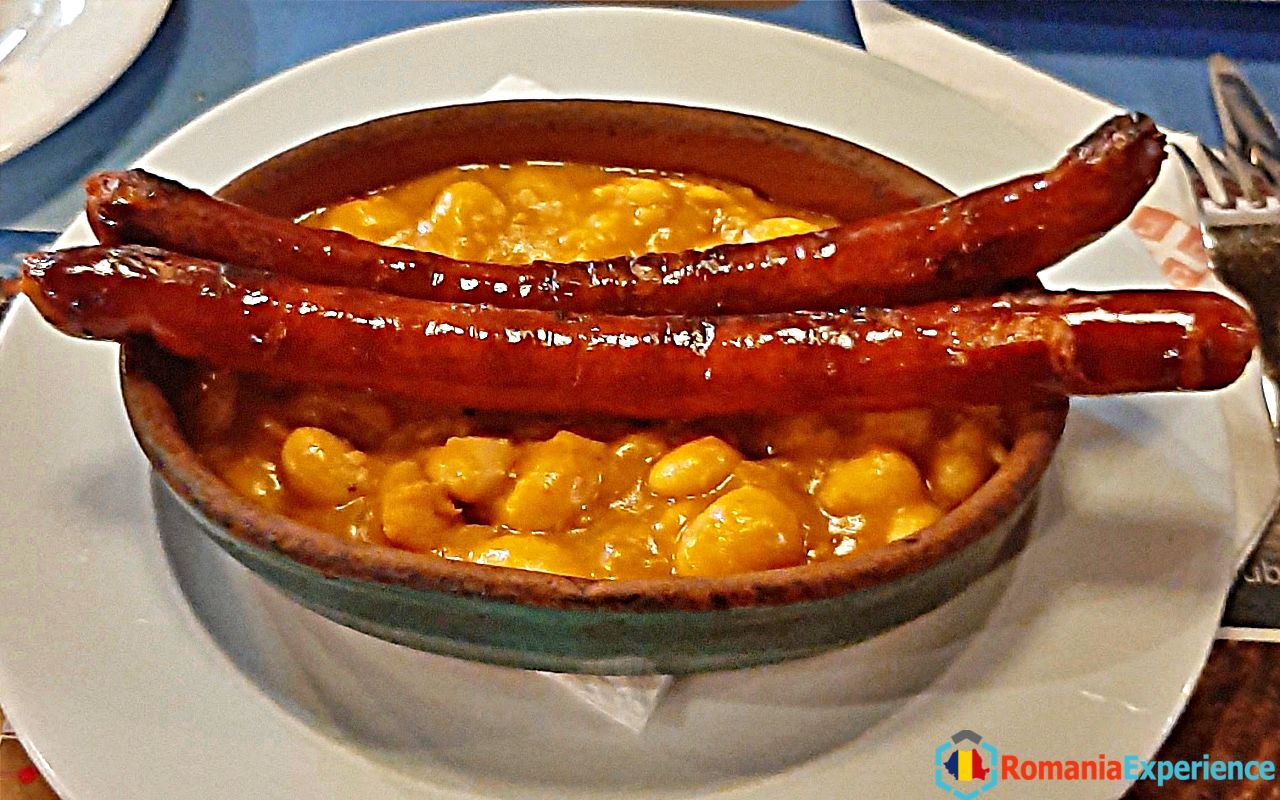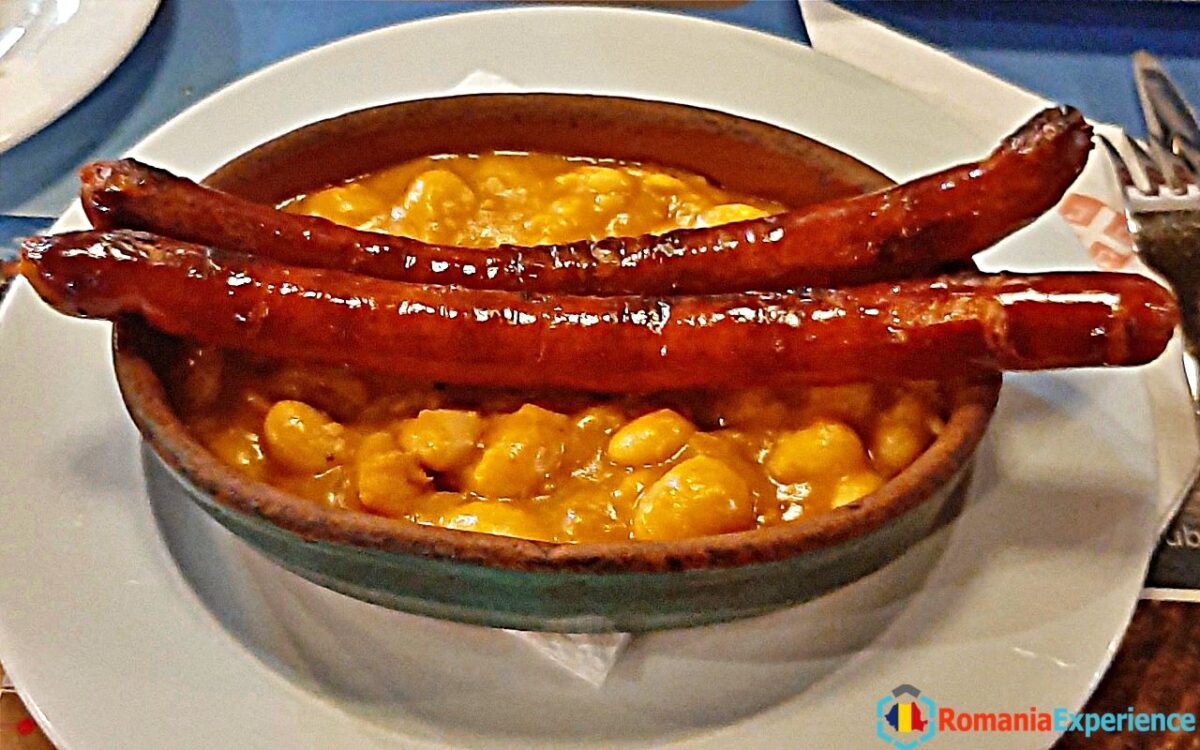 Best part? It's a bit cheaper than the other restaurants on the list! So more food for you!
When visiting Taverna Sarbului, I recommend getting any of the Serbian specialties, from the sausages to the pleskavica (they call it "Serbian burger" for some reason in their menu) or the super-delicious Karadjordje.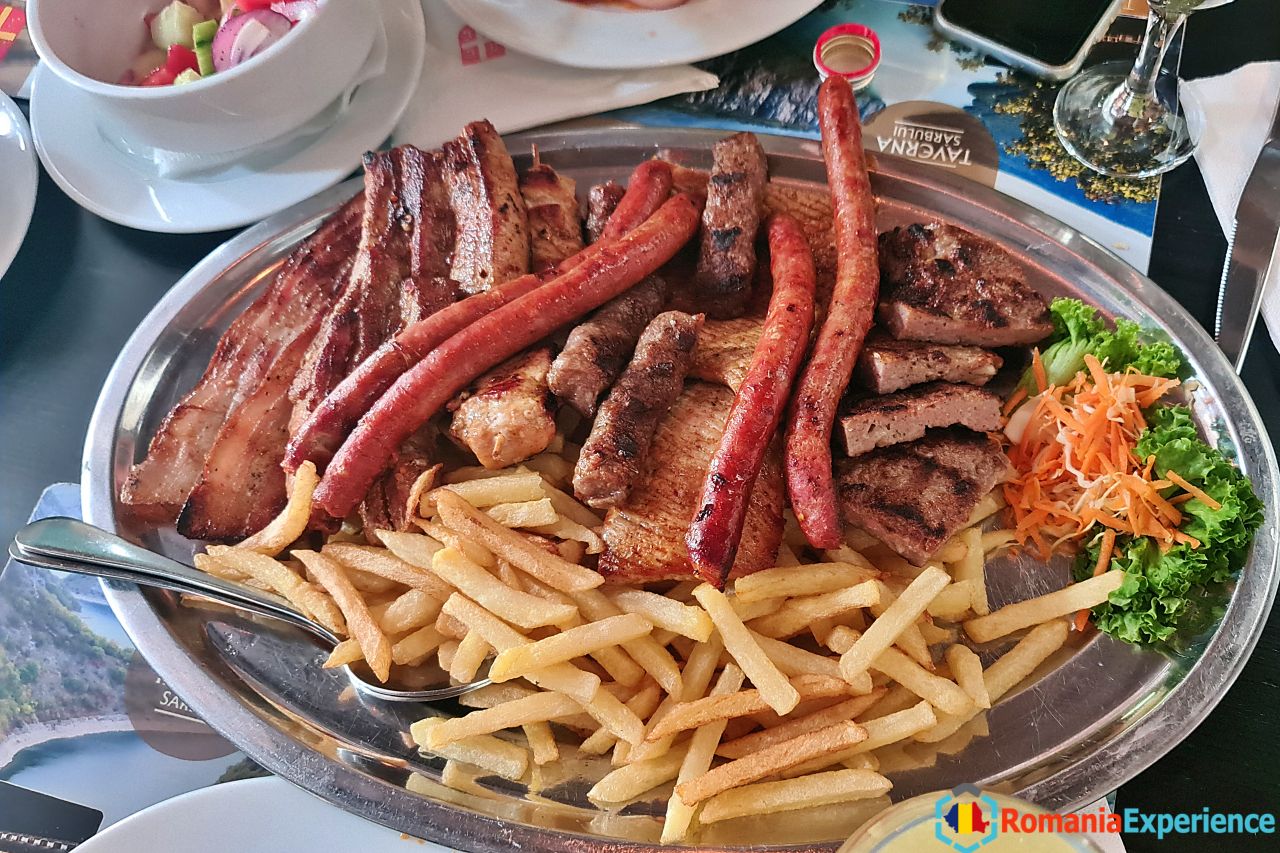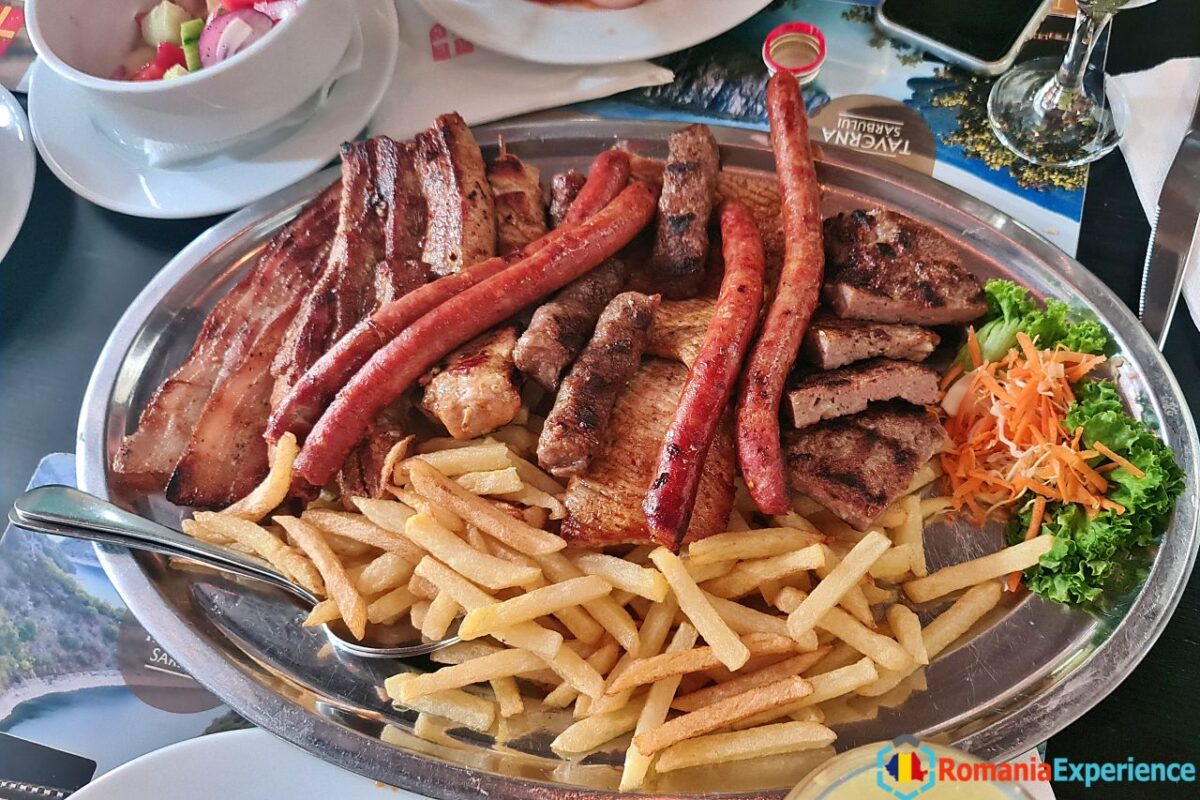 But they have all sorts of options, including plenty of appetizers, salads and grilled meats among other things. It's impossible not to find at least several things you'll love eating.
You can find out more (including their menu) on the official website, or check their location marked on Google Maps here.
Final words
Despite the fact that prices are more expensive than in your regular Romanian restaurant, these top restaurants in Sinaia are surely worth visiting, no matter if you spend just several hours or a few days in the town.
Probably the most convenient (if you are visiting Peles) is the Carol Gastro Bierhaus, but if you do end up in the town itself, you should try the others too.
And if you've visited Sinaia recently and enjoyed eating at one of the plenty restaurants there, don't hesitate to share it with us all.
We're planning to visit again this winter and I'd love to try out new places that serve delicious food.